2016 is the biggest surprise for anime lover am I right guys, In the year fans got lot of stuff and enormous amount of show and movie. From rom-com to scary genre you got everything in one place.
Our perfect and enormous list of suggestion make you little confuse but we already cleared it out by numbering on every anime show and movie.
If you are looking for your next show or movie for you guys, I have prepared the top list of anime of 2016.
So, just grab some drinks and popcorn on your side make yourself down and start enjoying the best. Don't waste your time now let just jump directly on what we are waiting for!!!
27. Your Name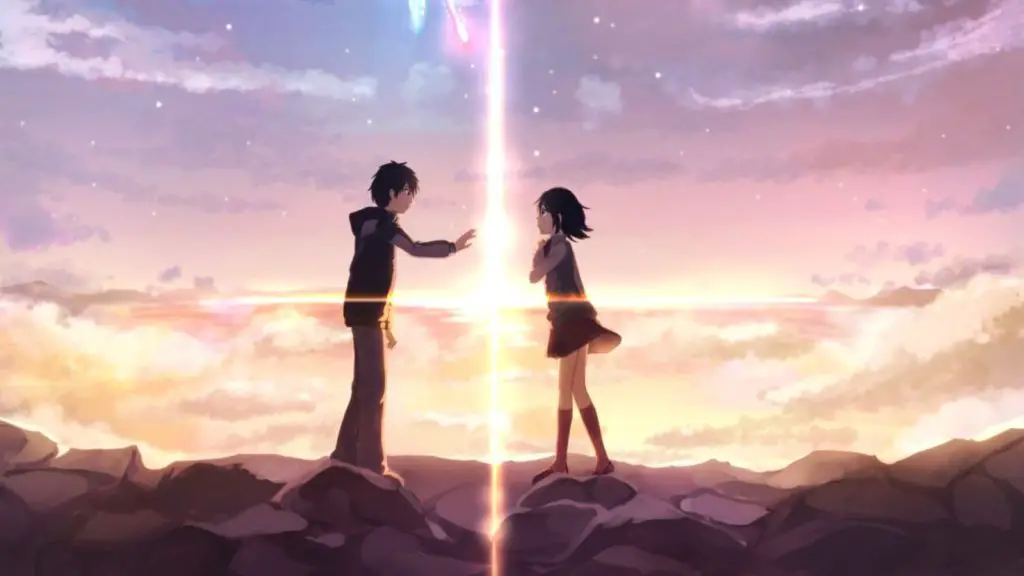 Mitsuha Miyamizu is a high school girl living in the countryside town of Itomori. She yearns for a life in Tokyo as she is sick of living in the countryside. At the same time, Taki Tachibana, a high school student, lives in Tokyo and has a great interest in architecture, aiming to become an urban planner in the near future.
One day, Mitsuha dreams of herself as a boy living a life in the dense capital, while Taki dreams of living as a girl in the rural town of Itomori. As time passes by, the two discover that these are not just dreams, but that they actually swap bodies upon falling asleep! 
Kimi no Na wa. revolves around Mitsuha and Taki as they experience the supernatural. With both of them working together to deal with the strange phenomenon, how will this impact their everyday life?
26. Grimgar of Fantasy and Ash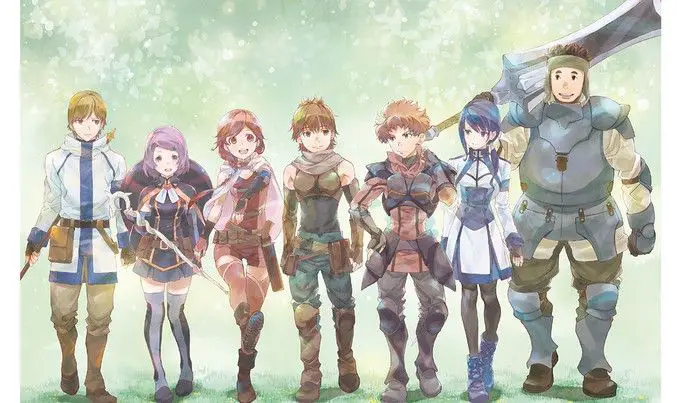 Why are we here? Why are we doing this? Before Haruhito had realized what happened, he was surrounded by darkness. Why was he here? Where was here? Even now, he still didn't know.
Those around him were the same as him, no one remembered anything other than their own names. And when they emerged from the darkness, the world that awaited them seemed like something out of a video game.
In order to survive, Haruhito forms a party with the others, learns fighting skills, and as a soldier in the reserve force, takes his first steps into the world of Grimgar. What awaits him there, he doesn't know…
25. Kiznaiver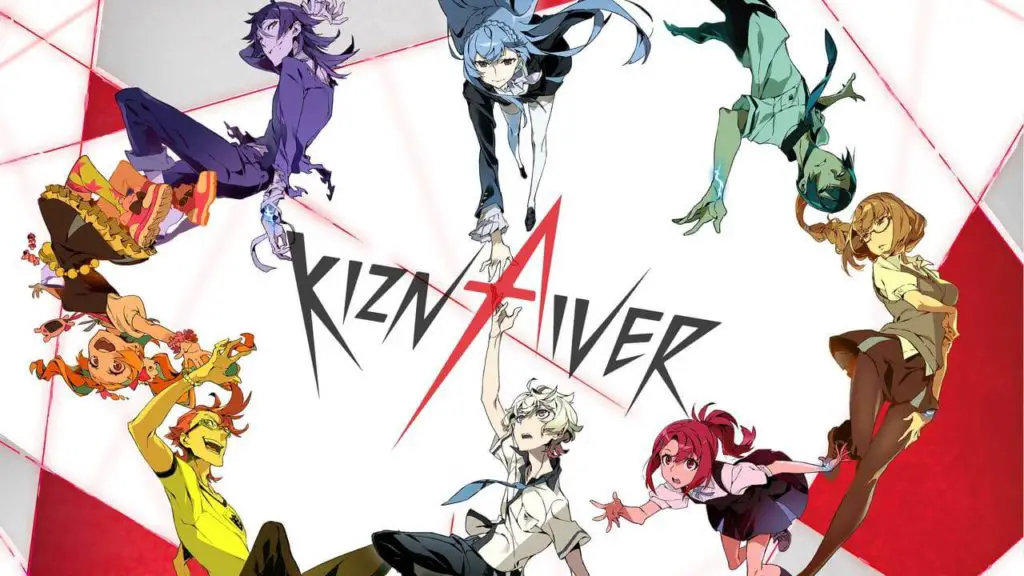 Katsuhira Agata is a quiet and reserved teenage boy whose sense of pain has all but vanished. His friend, Chidori Takashiro, can only faintly remember the days before Katsuhira had undergone this profound change.
Now, his muffled and complacent demeanor make Katsuhira a constant target for bullies, who exploit him for egregious sums of money. But their fists only just manage to make him blink, as even emotions are far from his grasp.
However, one day Katsuhira, Chidori, and four other teenagers are abducted and forced to join the Kizuna System as official "Kiznaivers." Those taking part are connected through pain: if one member is injured, the others will feel an equal amount of agony.
These individuals must become the lab rats and scapegoats of an incomplete system designed with world peace in mind. With their fates literally intertwined, the Kiznaivers must expose their true selves to each other, or risk failing much more than just the Kizuna System.
24. Haven't You Heard? I'm Sakamoto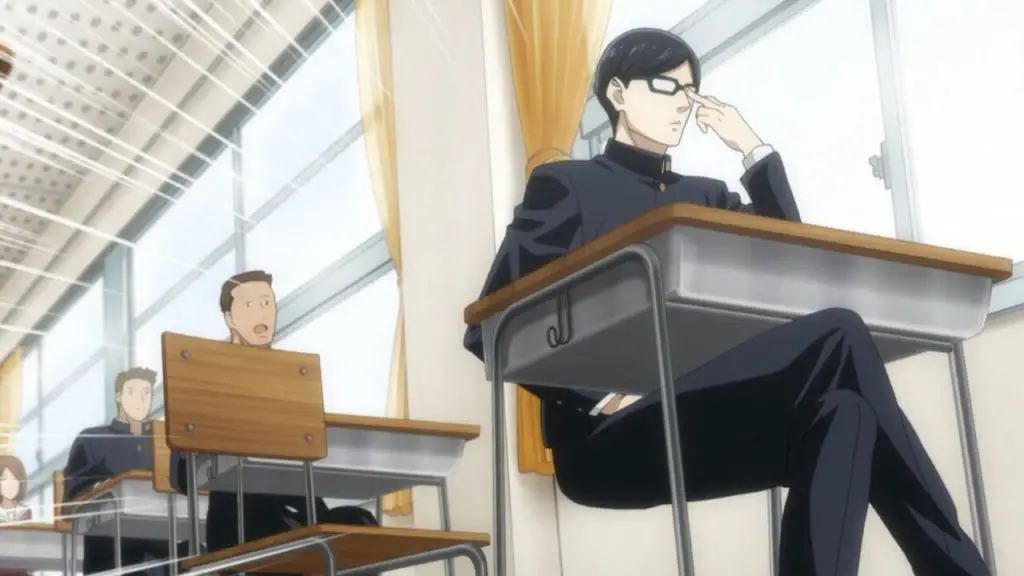 Sophisticated, suave, sublime; all words which describe the exceedingly handsome and patently perfect Sakamoto. Though it is only his first day in high school, his attractiveness, intelligence, and charm already has the girls swooning and the guys fuming with jealousy.
No one seems able to derail him, as all attempts at tripping him up are quickly foiled. His sangfroid is indomitable, his wits peerless.
Will any of Sakamoto's classmates, or even teachers, be able to reach his level of excellence? Probably not, but they just might learn a thing or two trying…
23. March comes in like a lion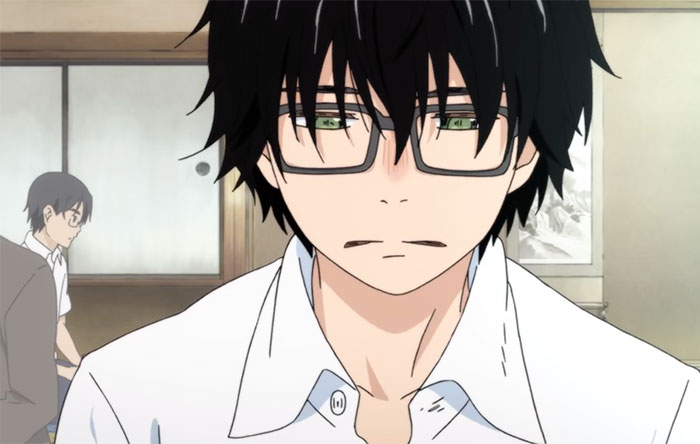 Having reached professional status in middle school, Rei Kiriyama is one of the few elite in the world of shogi. Due to this, he faces an enormous amount of pressure, both from the shogi community and his adoptive family.
Seeking independence from his tense home life, he moves into an apartment in Tokyo. As a 17-year-old living on his own, Rei tends to take poor care of himself, and his reclusive personality ostracizes him from his peers in school and at the shogi hall.
However, not long after his arrival in Tokyo, Rei meets Akari, Hinata, and Momo Kawamoto, a trio of sisters living with their grandfather who owns a traditional wagashi shop. Akari, the oldest of the three girls, is determined to combat Rei's loneliness and poorly sustained lifestyle with motherly hospitality.
The Kawamoto sisters, coping with past tragedies, also share with Rei a unique familial bond that he has lacked for most of his life. As he struggles to maintain himself physically and mentally through his shogi career, Rei must learn how to interact with others and understand his own complex emotions.
22. 91 DAYS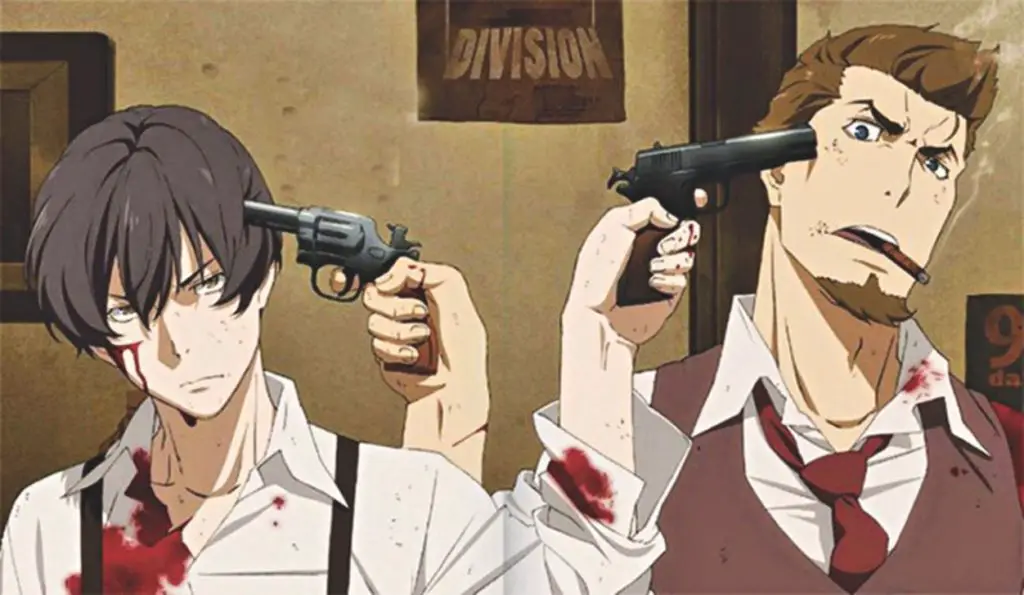 As a child living in the town of Lawless, Angelo Lagusa has witnessed a tragedy: his parents and younger brother have been mercilessly slaughtered by the Vanetti mafia family. Losing everything he holds dear, he leaves both his name and hometown behind, adopting the new identity of Avilio Bruno.
Seven years later, Avilio finally has his chance for revenge when he receives a mysterious letter prompting him to return to Lawless. Obliging, he soon encounters the Vanetti don's son, Nero, and seeks to befriend him using the skills he has quietly honed for years.
Set during the Prohibition era, 91 Days tells the story of Avilio's dark, bloodstained path to vengeance, as he slowly ends each of the men involved in the killing of his family.
21. Drifters
At the Battle of Sekigahara in 1600, Toyohisa Shimazu is the rearguard for his retreating troops, and is critically wounded when he suddenly finds himself in a modern, gleaming white hallway. Faced with only a stoic man named Murasaki and hundreds of doors on both sides, Toyohisa is pulled into the nearest door and into a world completely unlike his own.
The strange land is populated by all manner of fantastical creatures, as well as warriors from different eras of Toyohisa's world who were thought to be dead. Quickly befriending the infamous warlord Nobunaga Oda and the ancient archer Yoichi Suketaka Nasu, Toyohisa learns of the political unrest tearing through the continent.
Furthermore, they have been summoned as "Drifters" to fight against the "Ends," people who are responsible for the creation of the Orte Empire and are trying to annihilate the Drifters. As the Ends grow more powerful, so does the Empire's persecution of elves and other demihumans.
It is up to Toyohisa and his group of unconventional heroes to battle in a brand-new world war to help the Empire's subjects, while protecting the land to claim for themselves and challenging the Ends.
20. Ajin 2nd Season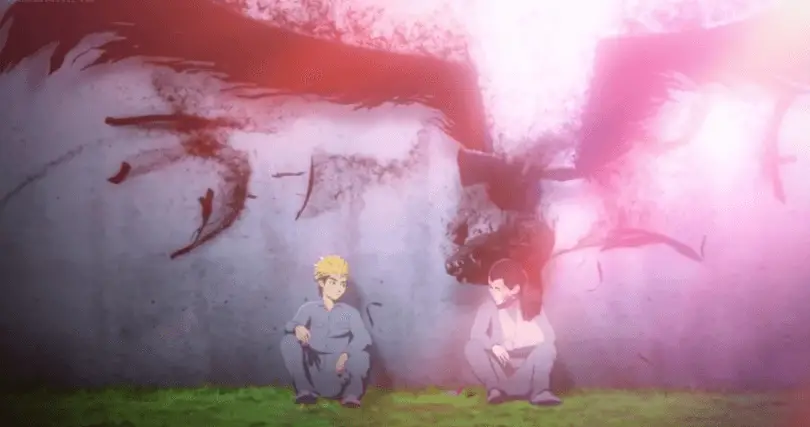 It would be a mix-up to discount Ajin as a simple Tokyo Ghoul clone, or for its CG liveliness style, and in this way pass up extraordinary compared to other anime arrangement of 2016.
Expect a dull, wicked and energizing extraordinary anime about a ground-breaking race known as Ajin or 'Demi-Humans' as they manage those obnoxious people.
After escaping certain death, Kei Nagai and his new companion Kou Nakano plot revenge on Satou, their fellow Ajin who is hellbent on world domination. As Satou embarks on a string of public executions, the human race rushes to come up with a solution to stop the immortal villain.
First and only scenes don't feel like an opening and finishing, particularly considering we're getting where Kei and Kou left us at first. Individuals scorn the craftsmanship/activity in Ajin, yet sincerely I generally approved of it.
19. Snow White with the Red Hair 2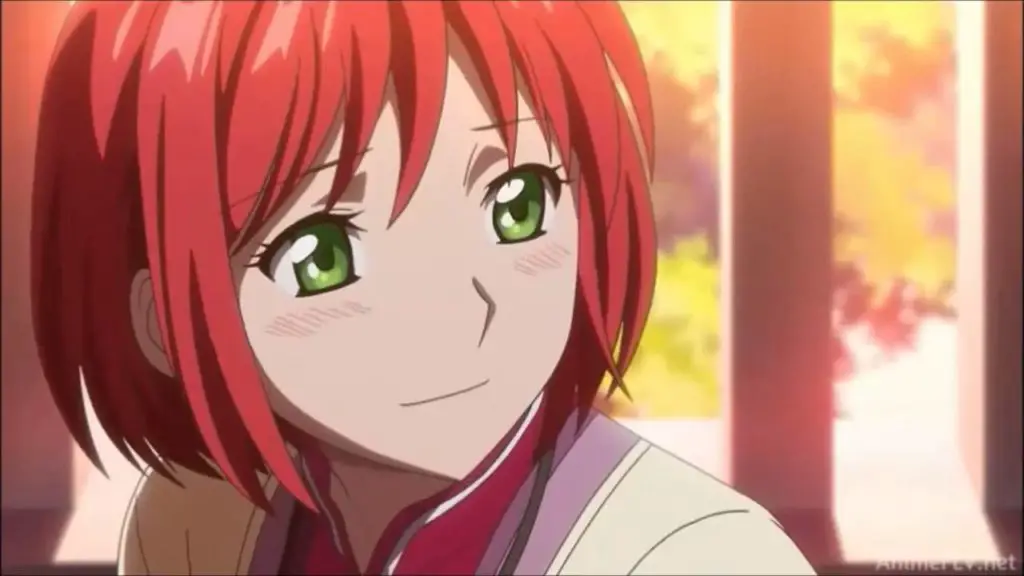 Hello, we as a whole get in the state of mind for a sentimental adventure now and again. What's more, it's far and away superior if the arrangement being referred to is loaded up with huge loads of experience and a cool lead courageous woman. In such manner, the incredibly improved second period of Akagami no Shirayuki-hime doesn't baffle the slightest bit.
Shirayuki and Zen Wistalia have at last affirmed their sentimental affections for one another, and everybody has continued their day by day lives. Shirayuki stays an understudy court cultivator at the regal castle of Clarines, and Zen proceeds with his obligations close by his helpers.
New section may improve the story, or it might aggravate it. Notwithstanding, there's likewise the likelihood that you may appreciate the continuation as much as the story that preceded it; as far as I might be concerned, that was the situation with Snow White with the Red Hair. I had really viewed the main season (and audited it), and I truly loved it
18. Magi: Sinbad no Bouken (TV)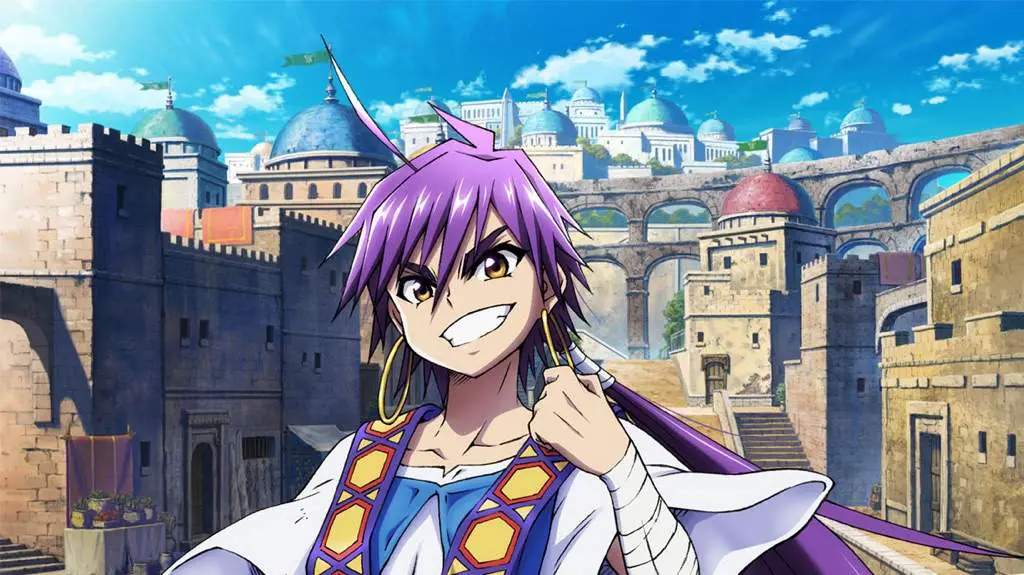 Magi: Sinbad no Bouken is a treat for enthusiasts of the Magi establishment, and is a wonderful investigate the early existence of Sinbad.
In spite of being an introduction to the fundamental arrangement, ensure you're acquainted with the past sections prior to getting into this one.
I cherished Sinbad since the Magi arrangement and he effectively got one of my number one characters. It felt so great to have the option to observe his excursion to become lord and to make Syndria.
I adored the pacing and every one of his undertakings that came, how he developed and caught all the dungeons. It was an arrangement loaded with shocks
17. Durarara!!x2 Ketsu
There's no rejecting that this specific arrangement is cool, fun and tense. Moreover, the cast of characters is huge, rich and different. However, hello, you have MAL's phenomenal information base to watch every one of them.
As Mikado Ryuugamine keeps on cleansing the Dollars from inside as per his twisted feeling of equity, Masaomi Kida would like to take his companion back to his faculties by uniting the Yellow Scarves again. Much to their dismay that an unmistakably more prevailing power is going to enter their battle for power, one that their companion Anri Sonohara is all around acquainted with.
In the interim, the gathering that has accumulated at Shinra Kishitani's condo understands that they are near the very edge of something extraordinary, an occasion that will toss Ikebukuro into a twisting of disarray. Their uneasiness is acknowledged when reports of Celty's head being found openly begin to show up everywhere on the news as Kasane Kujiragi takes her action.
16. ReLIFE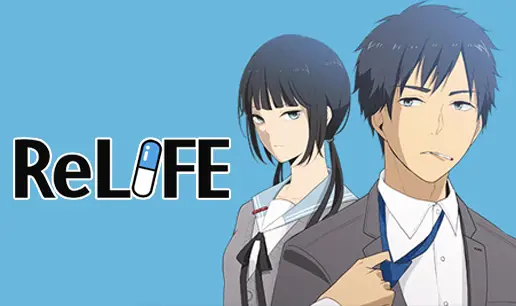 Ever wish you could turn your life around, yet don't have a clue how to go about it? All things considered, Arata Kaizaki can scarcely keep a work and needs some genuine assistance. So, when he's offered a pill which will help improve his circumstance by the ReLife Research Institute, he seizes the chance. Evaluation a5n anime wish satisfaction.
The primary character is simple for me to identify with what made this show truly something for me to anticipate when I originally read about it on the web.
All scenes are all around associated with one another and made me needing to simply watch it in one go when I got the opportunity watching it. This demonstrates the idea of the story and how well I could follow it. There were no holes or plot openings for me to perceive.
15. Mobile Suit Gundam: Iron-Blooded Orphans 2nd Season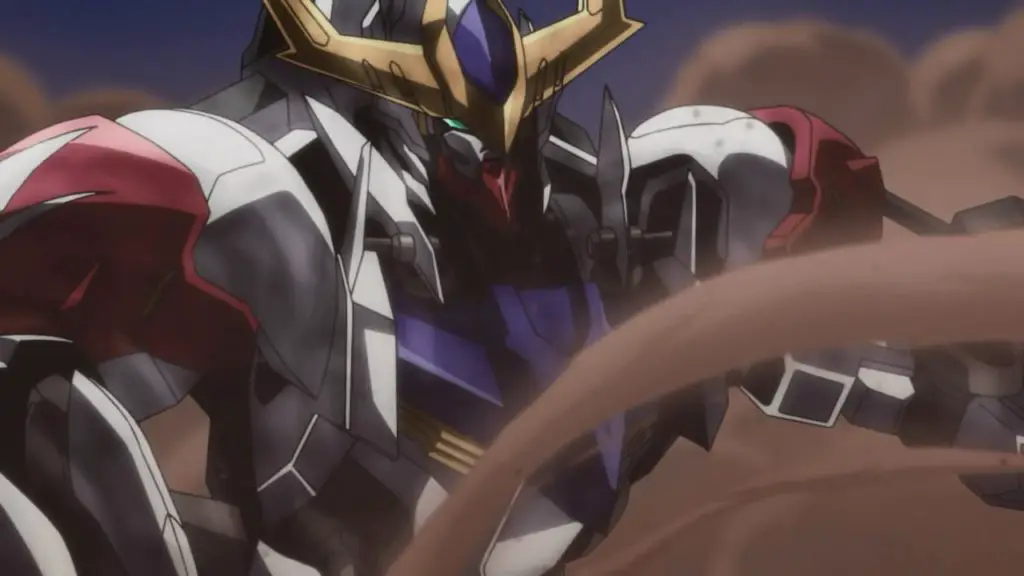 Mecha anime isn't as well-known as it once seemed to be. This is a crying disgrace, and something should be done about it.
One mecha anime you should've viewed during 2016 is Mobile Suit Gundam: Iron-Blooded Orphans second Season.
It's chockful of balanced characters and astonishing activity scenes, which will keep you at the edge of your seat!
14. Sound! Euphonium 2
Melodic dramatizations are rare. Thusly, Hibike! Euphonium 2 should be treated as a significant occasion.
Totally beautiful activity and a charming, nuanced story of understudies in a secondary school metal band, the second Season is just as stunning as the first.
Spring 2015 was a substantial season. Out of the relative multitude of shows however, there was one specific that stuck out and it's Hibike Euphonium (Sound Euphonium). Delivered by one first class anime studios ever, the show is still considerably more than a beautiful sight fest.
So when I heard the arrangement was returning for a spin-off, I was overjoyed. Hibike Euphonium 2 resembles a blessing that continues giving.
13. My Hero Academia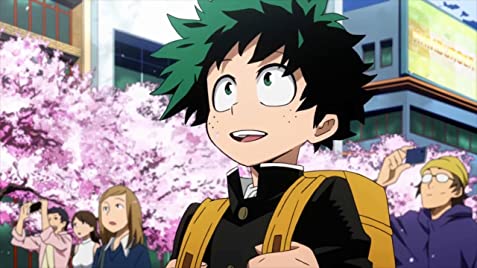 The story is set in the present day, aside from individuals with uncommon forces called "Eccentricities" have gotten typical all through the world.
In a universe of bedlam and disarray, Pro Heroes have now ascended as the new calling to fend off ground-breaking super lowliness.
Our character Izuku has no power but dream to become one of them.
12. Bungou Stray Dogs 2nd Season
You can't have a rundown of the best anime of 2016, without at any rate one hard-bubbled spine chiller. Bungou Stray Dogs second Season brings back all that we cherished about the primary season, with some additional piece to keep everybody enchanted.
Frankly, following Bambi Stray Dogs all through the season was a shockingly troublesome errand. Not in light of the peculiar and dissipated story, yet in addition on the grounds that Crunchyroll changed its delivery plan at any rate multiple times, much the same as the quantity of individuals Kyouka killed.
Along these lines, my memory of this arrangement, which I just got done with viewing around twelve minutes prior, is somewhat cloudy.
11. Food Wars! The Second Plate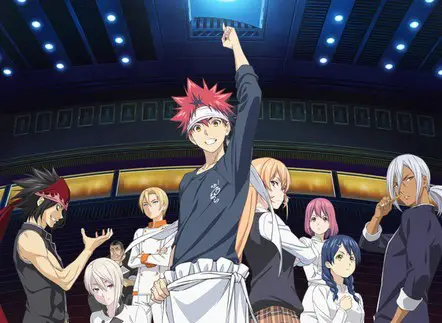 Try not to watch this anime in the event that you can't quit salivating at seeing delectable food. However, do watch it on the off chance that you need to look at the vivacious Souma Yukihira show us some things in the kitchen. Takes out right where Season 1 finished, and is similarly as exciting of a ride.
Sit down, sit back, and unwind. Shokugek no Souma is back and that implies, fans are in for more treat and foodgasms. From the arrangement that got you fervor of cooking and excessive culinary expressions, the subsequent season has a ton to bring to the table also and it's no misrepresentation of reality.
First of all, the spin-off is an immediate continuation from the first and in this manner, the story interfaces from set up characters and narrating.
10. The Disastrous Life of Saiki K.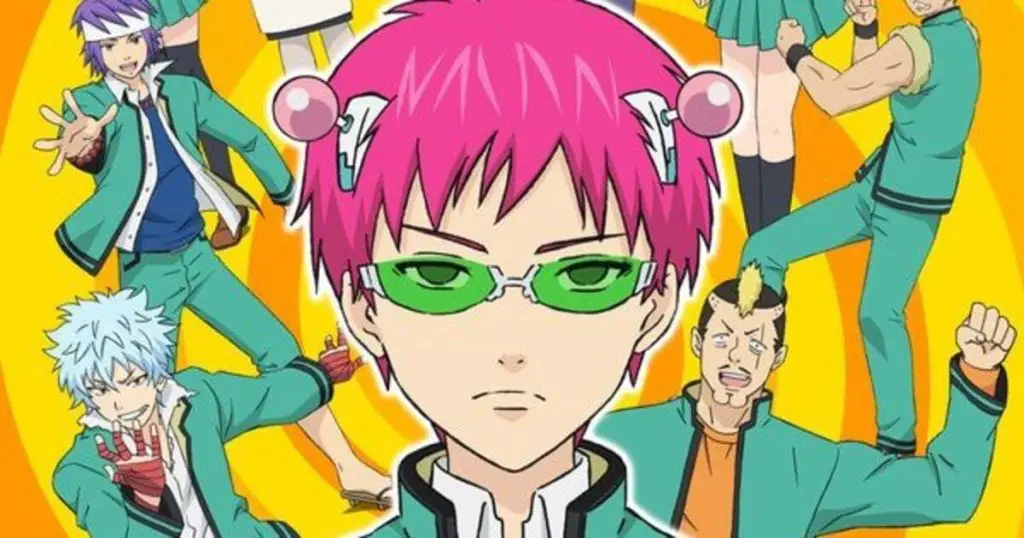 With its irregular humor and wacky situations, Saiki Kusuo is bolder and gaudier than a methamphetamine-enhanced rave party.
Honestly, that is okay as the lead character, Kusuo Saiki, is a psychic with some crazy power.
It's unquestionably worth referencing that this is the most acclaimed 'short' anime arrangement ever, with every scene just enduring 5 minutes.
9. Mob Psycho 100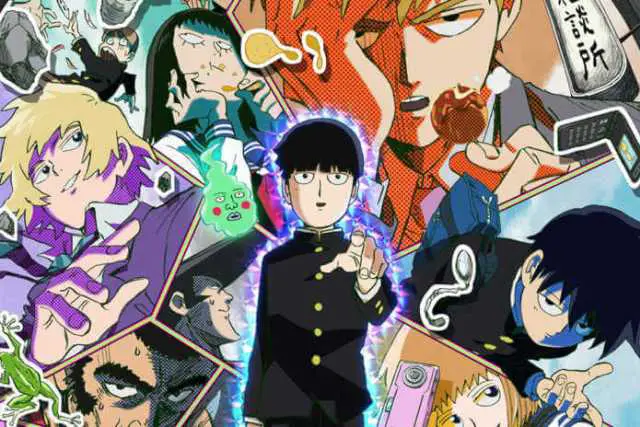 Here the one on my list was created by the creator of One Punch Man and that will surely create sparkle in your eye.
He is a third-year student at Salt Middle School and VP of the Body Improvement Club. He is likewise a former assistant and pupil of Arataka Reigen.
With his dark shaped hair and dark eyes. In his childhood he got to know about his physic power which is linked with his emotions, his capability of holding his power is one of the amazing factors in the story.
8. Yuri!!! on Ice
Watch the anime which has been all the rage during 2016. Yuri on Ice is a games anime, however one that is altogether different from its companions. All things considered; what number of arrangements have you run over that manage figure skating? Moreover, the accentuation on male sentimental connections is a reviving difference in speed for such a blockbuster anime.
Be that as it may, Yuuri winds up at the center of attention when a video of him playing out a routine recently executed by five-time title holder, Victor Nikiforov, abruptly turns into a web sensation. Truth be told, Victor himself unexpectedly shows up at Yuuri's home and offers to be his tutor.
As probably the greatest fan, Yuuri energetically acknowledges, commencing his excursion to make it back onto the world stage. Be that as it may, the opposition is savage, as the rising star from Russia, Yuri Plisetsky, is steadily resolved to overcome Yuuri and win back Victor's tutelage.
7. Shouwa and Genroku Era Lover's Suicide Through Rakugo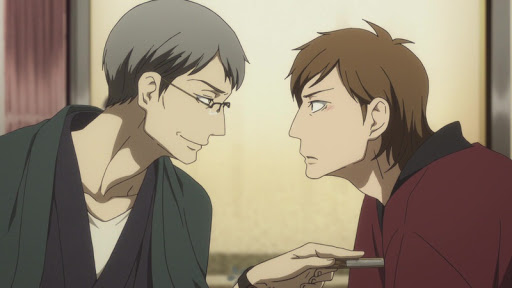 Shouwa Genroku Rakugo Shinjuu is a story set in both the over a significant time span, portraying the specialty of Rakugo, the connections it makes, and the lives and hearts of those devoted to keeping the extraordinary type of narrating alive.
Shouwa Rakugo may just be thirteen scenes in length, however it covers a time of years and many years, a tempestuous arrangement of high points and low points, much as life is itself. It portrays the ascent, fall and recovery of Yakumo and Sukeroku, and huge numbers of everyone around them.
It is really captivating of what individuals can do to make due in the public arena, particularly when you are essentially relinquished by your family members
6. Re:ZERO -Starting Life in Another World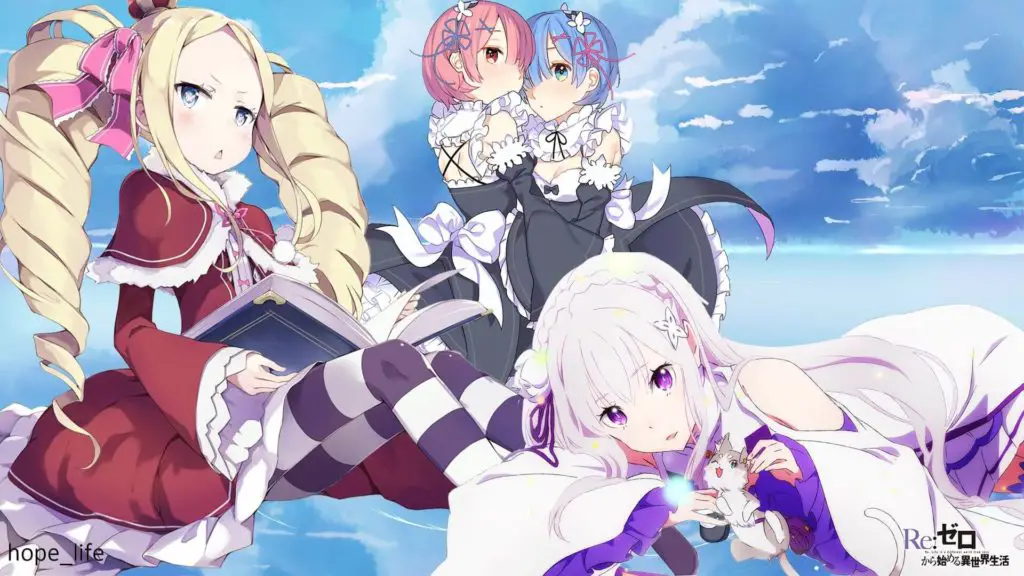 Subaru Natsuki appears to be a truly unfortunate person, at first. His commonplace life is flipped around as he's shipped into a strange world and trapped by hooligans.
Be that as it may, things show up for the better whenever he's safeguarded by the unimaginably charming champion – Satella.
Considerably more interesting than it at first appears and a profoundly enthusiastic, all around done story set in the undeniably famous 'moved to-a-computer game' type.
5. Boku dake ga Inai Machi (ERASED)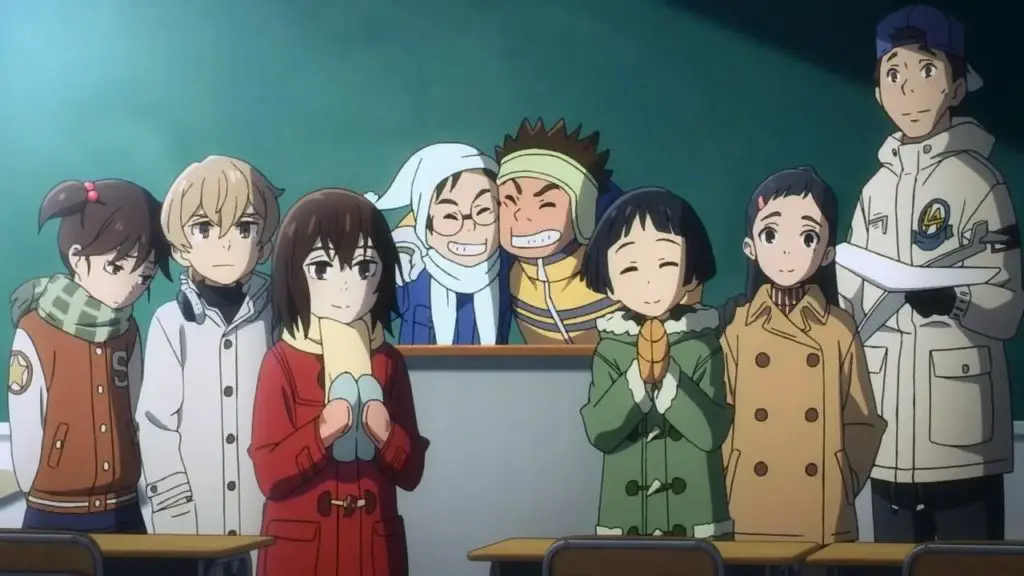 It's normal for individuals to encounter howl for occasions that have happened over the span of their lives.
Eradicated investigates the topics of disappointment and misfortune better than many true to life films. Satoru Fujinuma is manga craftsman who goes back as expected, to address a homicide of previous cohort.
Losing a cherished individual would positively leave any individual stricken with sorrow and disarray: self-judgment and considerations of forestalling such demise are things that would cross anyone's mind.
Boku dake ga Inai Machi follows Satoru in his central goal to reveal what genuinely unfolded 18 years prior and forestall the passing of his colleague while ensuring those he thinks about in the present.
4. Natsume's Book of Friends Season 5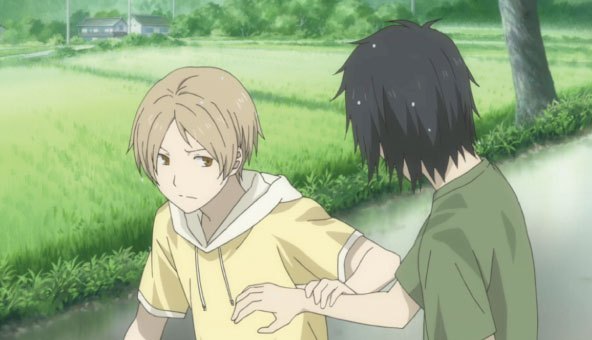 Out of every odd anime few should be loaded up with extraordinary activity, and a dull intense environment to be paid attention to. Natsume presents to us an unusual cut of life experience, that will undoubtedly catch your heart. This is an arrangement that will give you the warm joy, and may even cause you to feel nostalgic.
I don't think about anything, however when I watch this series, I really wanted to live with Natsume, his family and his friend. Many countless minutes make me feel good from inside that it would be hard for me to count them. I love the amazing way of every scene they show us the Yōkai, natori, Touko and Shigeru's backstory is incredibly inspiring.
The art work is excellent they generally updated their craft each and every single season. The perfection in this anime is one of my top picks.
3. JoJo's Bizarre Adventure: Diamond is Unbreakable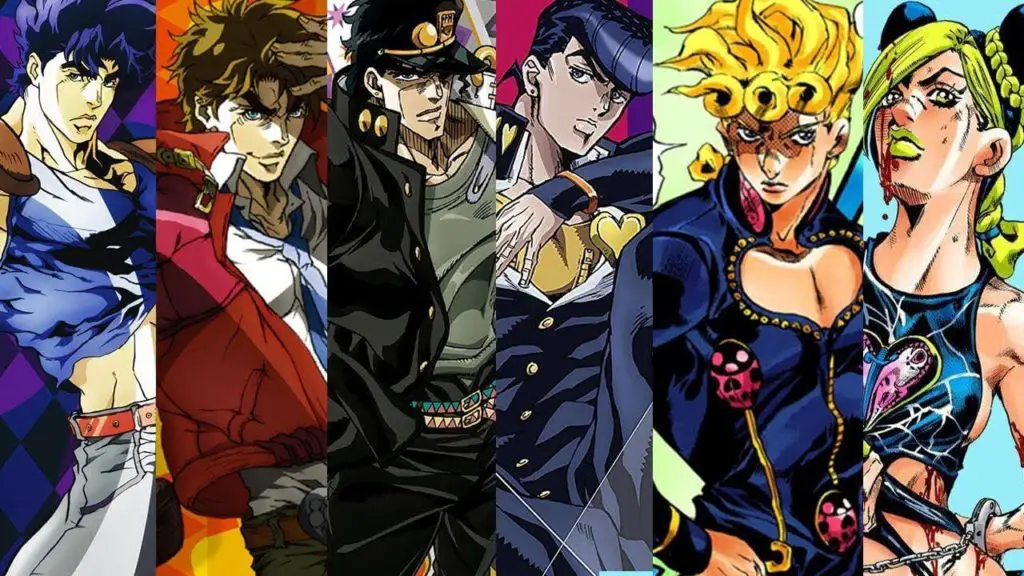 The JoJo's Bizarre Adventure arrangement is quite possibly the most imaginative and masterfully great show. JoJo's Bizarre Adventure: Diamond is Unbreakable is the most recent peice, which proceeds with this pattern of bringing us one more polished and hard-hitting experience. Josuke Higashikata will show us how tough he really is.
To anime and manga fans, Jojo is an exemplary that many have known about. Regardless of whether you're inexperienced with the establishment, you'll bound to hear something identified with Jojo some place whether it'd be a joke, image, or reference.
Precious stone is Unbreakable record the fourth extension of the establishment and it's among perhaps the most celebrated. As an undisputed choice, Diamond is Unbreakable sets up for an experience that is distinct more than odd.
2. Assassination Classroom Second Season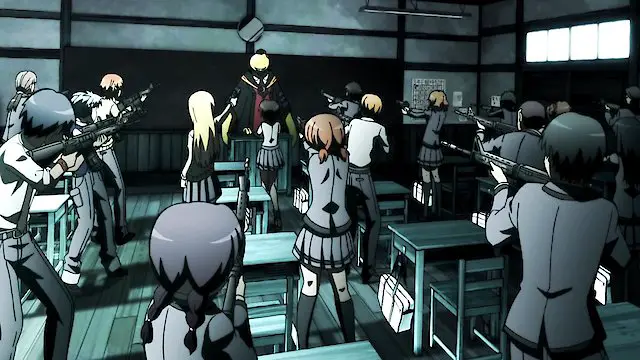 You can't have a rundown of the best anime of 2016, without at any rate one hard-bubbled spine chiller, with some additional piece to keep everybody excited.
The student return to their school back for the next semester. Their undertakings on the island during summer move-away, Class 3-E continues sharpening their bleeding edges with their sights set on their tutor, the tricky Koro-sensei. They have more to worry about than their teacher, regardless, as foe expert assassins, both old and new, are out for the extended wealth on the octopus' head.
In addition, their opponents in Class A, just as Kunugigaoka Junior High's fearsome head, remain to impede Class E from accomplishing scholastic greatness. With these snags restricting them, the gathering should keep on cooperating to defeat their adversaries and achieve their objective of effectively killing their educator.
1. Haikyu!! 3rd Season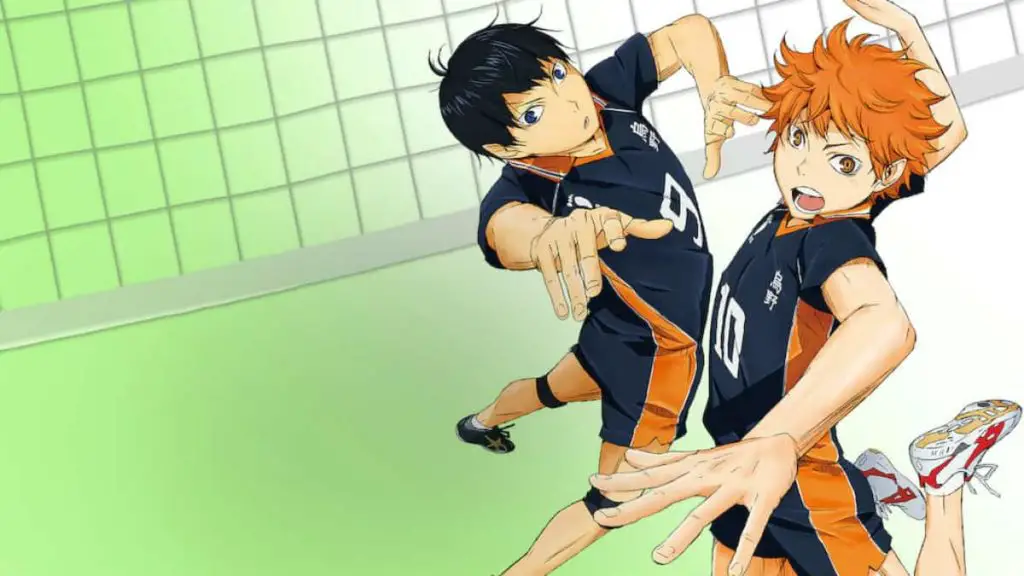 This Animation series is based on sports genre here after 1st and 2nd season they plan to show fans the new and sequel story. The Haikyu is the best anime of 2016 without any doubt.
Shōyō Hinata our main character of the series with his huge ambition and intent to become the best in High School Volleyball team. I know some of the time it got off the track however stand by your time truly worth pausing and don't blame it for this.
Haikyu third Season is as yet a wicked decent this time that will make you cheer for Shōyō Hinata and friends, as they face intense enemies.