Which is the better option to watch anime on, Funimation or Crunchyroll? This is a question that many anime fans will ask at the beginning of each new season of anime.
It shows how anime distribution has evolved since major streaming services like Netflix, Amazon Prime, and Hulu has become the standard for watching your favorite movies.
Every day, more and more anime, both new and old, can be found on the top streaming services.
It is now easier to find legal avenues to stream shows outside Japan than ever.
However, the fact that anime can be watched in non-anime-exclusive areas doesn't diminish the importance of streaming exclusively for anime services such as Crunchyroll or Funimation.
They are still the best way to get access to all the anime series possible at one time. 
But are Crunchyroll and Funimation the best choices for streaming anime? 
This is a thorough comparison of the two platforms.
Crunchyroll vs. Funimation Dub Comparison
Although anime doesn't teach people how to speak Japanese, it is an excellent way to practice and master a few phrases if you're keen on learning the Japanese language.
However, for those who enjoy their anime with a dubbed version, Funimation is the most obvious winner.
Crunchyroll may have voiceovers and dubs, but this is just for a particular list of works featuring data-v-ac158da6: "> Blue Exorcist, Durarara! Fullmetal Alchemist: Brotherhood is one of the most well-known.
On their FAQ page on November 20, 2020, they do mention that they're in the process of providing more subtitles, but most of their films remain available in Japanese with English subtitles.
Funimation On its part, it is a specialist in dubs. Their catalog contains hundreds of anime that have an English voiceover, which is usually immediately available following the premiere of an anime.
Like many companies in the creative industry, Covid has slowed the dubbing process a bit. However, they are still the first choice for people who wish to stream anime in English when it is released.
The winner in the final Funimation was the round's winner.
Subscriptions for Crunchyroll vs. Funimation
What happens to viewers who want to hear the original whenever they can? 
If you rarely use dubs and prefer to listen to the original Japanese, you should know that there's a distinct difference in the manner in which Crunchyroll and Funimation show their English-translated text.
While Crunchyroll employs standard subtitles in the background, which are customizable and generally non-distracting, Funimation employs closed captions instead.
Users of the Funimation application may be annoyed by this, as the captions' dark, distracting background isn't able to be removed from the application.
Visuals are crucial in anime, so not being able to see a stripe on the screen because of dark backgrounds can be a nuisance.
The winner of the competition is: Crunchyroll
Crunchyroll in comparison to Funimation Simulcasts
Crunchyroll has a good selection of simulcasts that air on Crunchyroll simultaneously as the originals broadcast in Japan and are shown from 4 to 10 times daily depending on which day it is.
There's no such thing as a perfect simulcast; however, Crunchyroll simulcasts are typically available within an hour of the original anime being the first to air in Japan, which is not a long duration, although, in some instances, you may need to wait up to 7 hours.
Funimation also has a decent quantity of simulcasts, which are readily available within hours of the initial release. 
What makes Funimation an industry leader in this area is its unique feature, which is called SimulDub.
We've confirmed that we believe that Funimation is the most appropriate place to start if you're just looking for dubs.
The SimulDub feature is one step ahead by making sure that the dubbed content is available within a matter of weeks after the original Japanese broadcast.
The feature is available to subscribers who pay a premium for Funimation.
Of course, it's possible to argue that "a couple of weeks after" isn't the same as "simultaneous." However, being able to give the voiceover at such short notice is very impressive, and we're giving Funimation points.
Finalist of the Round: Funimation was the round's winner.
Catalog Comparison: Funimation vs Crunchyroll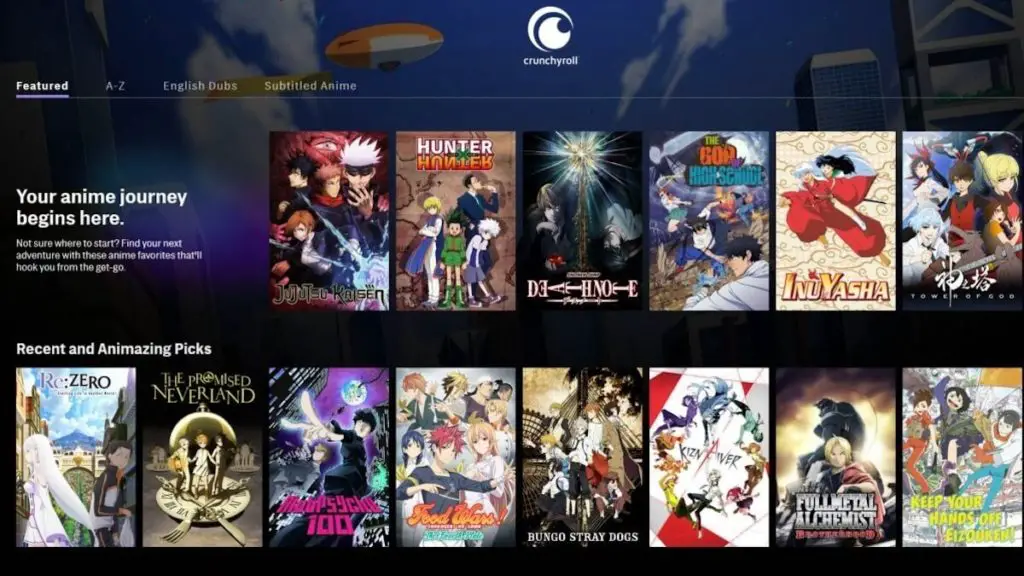 Depending on your needs, depending on what you're looking for, Funimation and Crunchyroll offer a variety of anime, including some exclusives.
Some might say that when it comes to the catalogs of the streaming services, their focus on dubs could be a hindrance to their offerings.
In the end, Crunchyroll boasts over 1200 shows, whereas Funimation has a lot less. Sword Art Online Review is also worth a look.
Another significant difference is that Crunchyroll doesn't limit itself to anime. They also have live-action TV series, including The Death Note live-action, as well as J-dramas.
Of course, Funimation doesn't leave live-action fans without options. It's still a great spot to watch old-fashioned series like The Cowboy B-Bop because Crunchyroll tends to concentrate on more recent, popular titles.
Furthermore, Funimation tends to have more details about every single anime they show, which is a great bonus.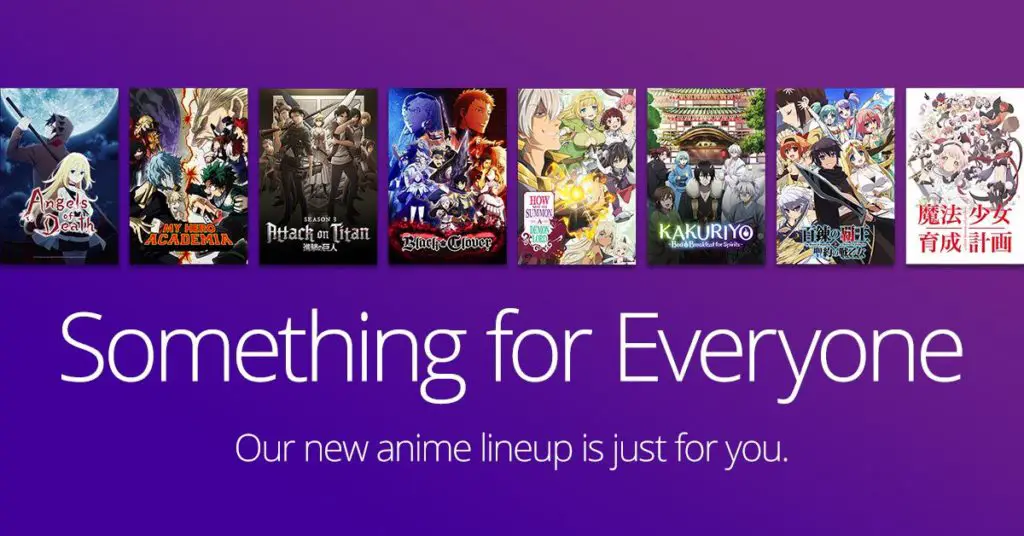 In many places where fans of anime can discuss their opinions and debate, like Reddit, Crunchyroll is often named as the top streaming service because of its variety of content and abundance.
Additionally, Crunchyroll also has a shop for manga and clothing, which makes it the ideal spot for people who are interested in Japanese culture in the sense that they don't require dubs.
Therefore, it will win this round.
The winner in the round: Crunchyroll
In comparison to Funimation Ads, Crunchyroll
Both Crunchyroll and Funimation offer a free trial to all new users. After that, you can decide whether or not you'd like to start with a monthly payment to enjoy the many advantages it provides.
But, there's the option of using both streaming services at no cost. In this case, you're restricted in your access and you can't enjoy new episodes the moment they're released.
Additionally, users who access Crunchyroll or Funimation for free must accept advertisements. However, for casual or occasional viewers, it's a great alternative to legally streaming your favorite shows.
The winner in the final round Because both function in a similar way when it comes to the advertisement, we'll consider this an even tie.
Price Comparison: Crunchyroll vs. Funimation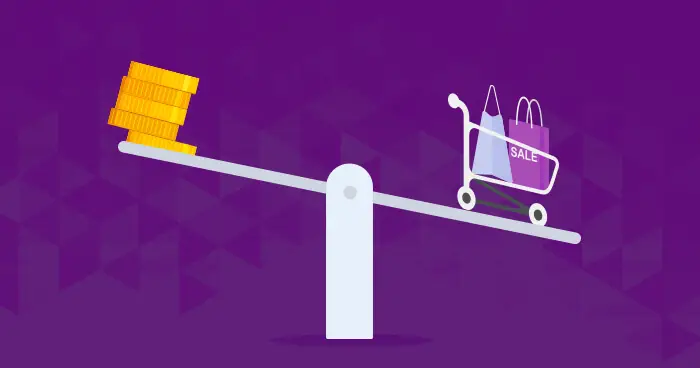 The subscription standard for Cruchroll was recently upgraded from $7.99 per month to be in line with the upgraded offerings and services it offers.
For $9.99, viewers get access to additional cartoon channels like Cartoon Hangover, NickSplat, and more.
For a subscription of $14.99, viewers can also avail discount coupons at MunchPak as well as Right Stuff Anime stores. Also Read: Who is Mahito from Jujutsu Kaisen?
For Funimation, the cost per month is $5.99. However, for an additional $2 per month, users can enjoy five streams simultaneously and deals in the store, as well as download mobile apps offline. With $99.9 for the year, you can also enjoy two rentals, as well as an anniversary gift every year.
While Funimation is a more affordable alternative, Crunchyroll has a much larger library of books for one cent more, while it also offers manga and other items.
While it's more expensive, it's justifiable, which makes it difficult to claim that one is better priced than the other.
The winner of the round is Funimation, as the majority of its choices are less expensive, but Crunchyroll is close because of its diversity.
Conclusions
If you're trying to decide between Crunchyroll and Funimation, it's not always straightforward, as both are among the top streaming platforms for anime as well as various other Japanese media. 
Both have pros and drawbacks, but this list is sure to aid you in making an informed decision based on what you're looking for.
From discussions on online fan forums, the decision often comes down to the things you value the most: variety, with subtitles, or a decent, but less extensive selection, generally English with subtitles.
Personally, as someone with a different language than English, I prefer seeing the first version whenever I can.
I also struggle to comprehend people's complaints about the difficulties of "reading" the subtitles of a show, even if it's subtitled.
The wide variety of options available on Crunchyroll along with the authenticity of hearing the first Japanese makes it more appealing to me.
But most viewers would rather have dubs if they could get them. 
The final choice is up to individual preference. Both provide a free trial and certainly have features that are free beyond that, so you will be able to make the most of both.