We are so glad to know that you wish to know more about us!
Our Vision
In simple terms, My Otaku World wants to be a one-stop-shop for everything that an otaku
does or might need.
Anime recommendations, manga recommendations, character
countdowns, news, gift guides, merchandise, Cosplay, Japanese culture and every other thing
that you can dream of!
We want to make it easier for you to drown yourself in this beautiful world of 2D art that gives very 3D feelings.
We have a team of dedicated creators that have come together to bring you this joint effort!
Content creators who pour a part of their soul into every piece of content that they make.
A
technical team that makes sure this soul reaches you in the form of articles, a design team that
aims to reach your heart rather than eyes and so many more unsung individuals at the with
only one thought in their mind, to make awesome content for you.

But obviously, the biggest part of this endeavor is…
YOU.
We will never be able to achieve what we want if you are not with us on our journey. Without
your support, we will never be able to get anywhere.
The fact that you have come here and
have read until here is something that we are very grateful for.
Every single interaction that you have with us means so much to us.
Sounds like a big responsibility, but it actually is not. You do your bit, the way you can. We
shall do our bit, the best we can.
Thanks a lot
We are counting on you,
The My Otaku World Team
---
Meet Our Team
---
Hey guys, I am Anukul, founder of My Otaku World, I like thinking about anime, characters, analyzing them, wondering different theories.
Moshi Moshi everyone! I'm Garima. I'm always in the world of movies, comics, games & anime.
Once the owner of TheGeekAtom, is now in charge of Gaming.mow. He loves gaming and knows a lot about it.
---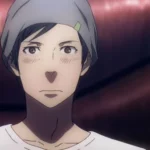 Hey Guys, I love Watching Anime and play game all day long and i am happy to share my experience with you here.
I am Sanjana Mukhiya… writer, creator, and adventurous. I put my words independently to connect with people.
Hello Guy, I will be sharing Sims Content because i love to play this game and sharing my experience and findings with you.