Everywhere you go there's an anime reference! A sentence, phrase, pose, song, cosplay, and what not?!
So, is anime really that popular or are YOU just stuck in a bunch of people who commonly enjoy this popular culture?
Anime has especially risen to popularity from January 2021 and has maintained steady popularity since then.
According to Google Trends, the popularity of anime was at an all-time high in April, June, and August 2021.
There are three major ways that people enjoy anime.
Japanese TV
A television subscription in Japan lets you watch anime as it is aired on television like NHK, TV Asahi, TV Tokyo, and so on. These anime are usually kids, teens, and adults.
These are usually aired at different timings according to the convenience of the target audience such as kids anime usually play in the morning before school and adult anime is aired later in the night which is when the children are asleep.
According to a survey conducted by Nippon Research Centre in 2019, around 33% of the Japanese population regularly indulges in anime and manga.
The population of Japan in 2020 was 123.112M Japanese nationals.
This gives us a population of 40.59M Japanese people who regularly indulge in anime in Japan using their TV.
Keep in mind that these are people who regularly watch anime.
Anime is a very usual part of the culture in Japan like watching the news and almost everyone watches anime.
Just watching anime doesn't make you a weeb or subscribe you to the 'otaku' subculture.
These are people who buy merchandise like body pillows, cosplay and attend conventions that are regularly held.
Streaming Services like Netflix, Hulu, Amazon Prime
Streaming services provide easy access to any anime without the need to wait for a specific time or a specific day when the anime is aired.
Streaming services specifically for anime watching are popular like Crunchyroll, Viz Media, Funimation, and so on.
All of the streaming services that exclusively stream anime combined together gives us 339.13M people.
In addition to this, streaming services like Netflix and Amazon prime that have other categories as well easily have over a 70% anime consumption getting us a 99.82M from Amazon Prime and another 100M from Netflix.
Taking into account all the other local services combined gives us another 100M.
This means that from streaming services in total, we get a number of about 638.95M people who watch anime on streaming services.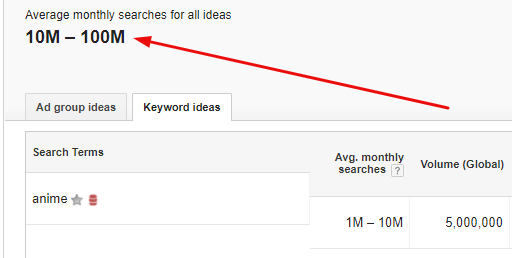 Websites That Provide Original & Free Anime Like 9anime, gogoanime, kissanime, etc
These websites and websites that provide pirated anime also provide a massive viewership for those who can't afford a subscription and/or do not approve of exclusive licensing.
These websites together gather an audience of about 236.33M people using these to watch anime.
This means that in total about 915.87M people watch anime on a regular basis!
The highest searched anime is Naruto. One Piece, Attack on Titan, Death Note, Haikyuu, My Hero Academia, Hunter X Hunter, Dragon Ball, and popular films by the widely known Studio Ghibli like Spirited Away and Howl's Moving Castle.
So, What Makes Anime So Interesting?
I'm glad you asked.
Variety
Anime, provide a gateway to various genres that can be as complex to as simple you want.
It offers everything from wholesome romances to gruesome murder to both of these things combined in the same anime and so much more that could catch your eye!
Once you watch something, you always have more room to explore.
Quality
not only the visual and aesthetic quality but also the quality of content that anime provides is much higher and steadily maintained or increases over time.
Since each episode of an anime comes from a manga, the number of issues sold and how the manga performs already give the studios an idea as to how it will perform as an anime episode and make changes accordingly.
Story
Anime often is willing to tell a story that is not regularly told.
It often includes a moral greyness and makes the watcher ponder over what the outcome could've been, features tragic backstories, and more often than not makes the viewer the protagonist of the show.
The ability of the story of anime to be able to capture a person raises its ranks in popularity.
Animation
Anime has a high budget for the animation of every episode and has even better animation for movies.
Studio Ghibli Films like Spirited Away, Howl's Moving Castle, Arrietty, and so on are famous for their hand-drawn detailed aesthetics.
Movies like 'Your Name' have also aimed to keep the animation as life-like as possible.
Growth and Development
The audience of anime usually starts out as children and continues on until they are adults.
Anime comes from manga, who artists are also evolving along with the story which can be seen in the development of the story of the anime.
Thus, not only is anime consistently catering to the needs of its audience, but it is also growing with its audience which is what makes the retention of the audience of anime so high.
Anime doesn't shy away from having difficult endings or having the heroes part ways as a representation of life rather than a sweet fantasy happy ending.
Balance
Anime is balanced. The story is usually a perfect mix of comedy, action, emotion, drama, tension, fan service, and animation.
This balance results in the perfect adventure that each anime series provides.
In addition to this, there could be romance or loss involved to make the series even more gripping and tugging at your heartstrings.
Do you have your own number of reasons why you love anime?
Let us know in the comments!
You know we would love to hear from you!