There are not so many Volleyball Anime I have found only 6 on the entire internet. In general Sports anime are quit popular but if you want to find specific sport anime its really hard.
Today, we are going to focus on one particular sport – volleyball. As I have mention I have only found 6 volleyball anime and movies and many of these failed to create a big impact some of them did make a dent on the world.
Like hayakuu!! its is the most popular sports anime I have found on the internet. Lets get back to the today's topic volleyball anime.
These are the all volleyball anime that you need to watch if you love volleyball.
06. Attack No. 1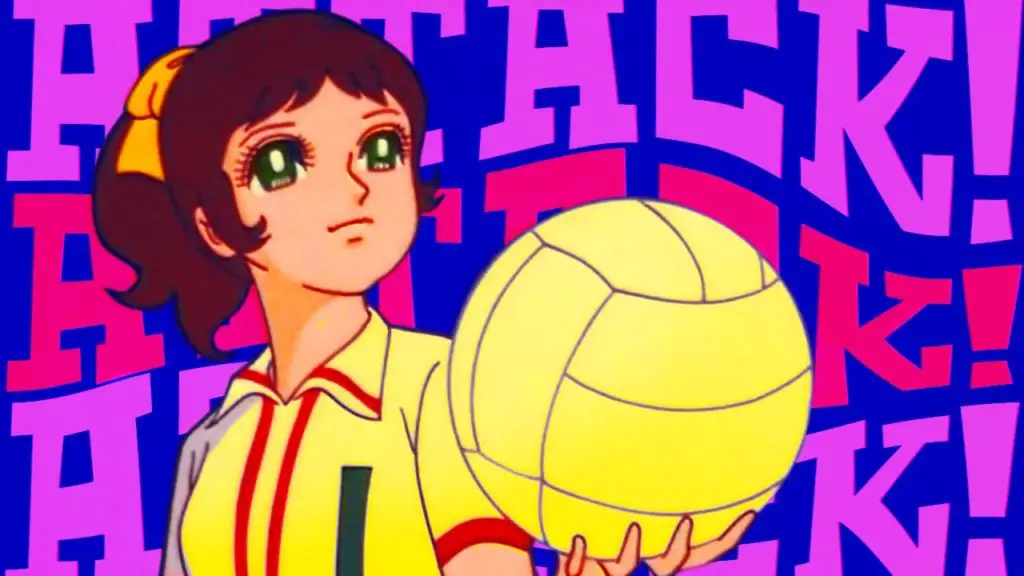 Kozue is a middleschool girl and enthusiastic volleyball player. Her dream is to play in the Japanese national volleyball team.
During the series she makes it from the school district league up to the Japanese volleyball finals, step by step till the international volleyball championship.
But the faster and higher Kozue climbs the career ladder up, the more she gets confronted with the dark side of success: too high expectations, self-conceit and envy are progressing towards serious problems.
05. Shoujo Fight: Norainu-tachi no Odekake (2009)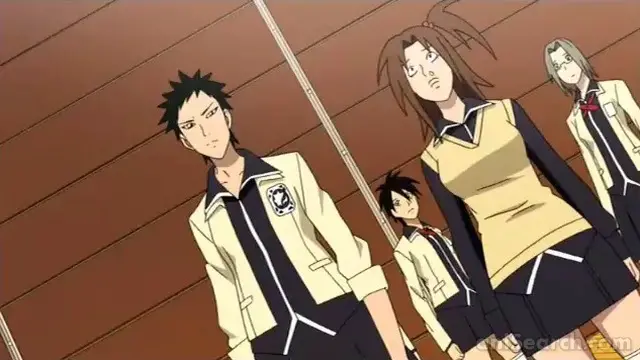 This Volleyball anime story follows Neri Ooishi, a high school girl who is a talented volleyball player. She once was the captain of an elementary school team that went all the way to the national tournament.
However, she spent three years as an alternate at a junior high school renowned for its volleyball program. Now she is in high school with new teammates, and she gets a chance to prove herself again.
The sixth manga volume will have a "special edition" that will ship with the anime DVD on October 23. Nihonbashi herself is writing the script for the anime, and Prodution I.G is animating it.
04. Attacker You! (1984)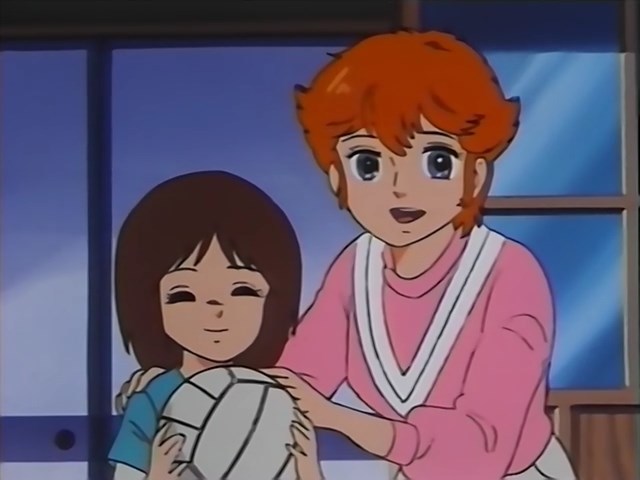 This Volleyball anime is the story of ambitious and energetic 13-year-old junior high schoolgirl You Hazuki (variously known as "Mila," "Jeanne" or "Juana" in Western dubbed versions of the anime), who moves to Tokyo from Osaka to live with her father Toshihiko, a cameraman recently returned from Peru, and attend school.
You's mother is not in the picture, having left when You was very young. Also living with You and her father is her younger brother Sunny, who is very attached to his older sister and tends to follow her everywhere she goes, including to school and to her volleyball matches.
You is also curious about Kyushi Tajima, the pretty blonde woman whom she sees covering volleyball games on television, and about why her father becomes very angry whenever You mentions her.
You is passionate about volleyball and dreams of one day being a part of Japan's national women's volleyball team in the 1988 Seoul Olympics. She joins her school's girls' volleyball team and quickly becomes one of the top players, although her coach (who is also her homeroom teacher) is brutal and literally slaps his players around when they don't live up to his expectations.
You begins a tumultuous friendship with former school volleyball champ and former arch-rival Nami Hayase (French name: "Peggy"), which comes to a head when the two girls join opposing professional teams.
She also develops a crush on So Takiki, the captain of the Hikawa boys' volleyball team (known as "Shiro," "Serge" or "Sergio" in various Western versions), and puts as much effort into trying to win his heart as she does into her game.
03. Harukana Receive (2018)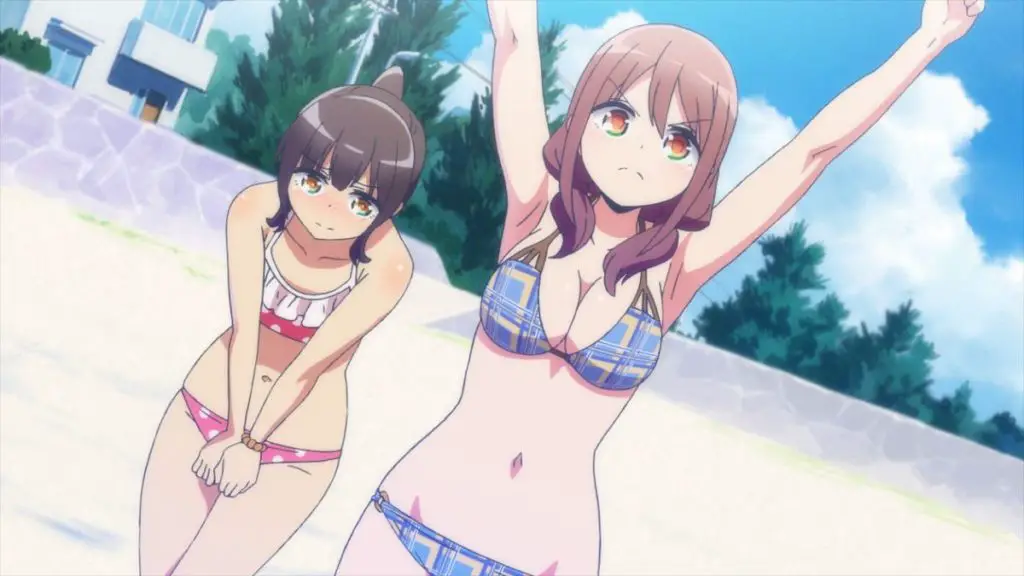 In beach volleyball, there is no room for aces. To achieve victory, each player must find their one, irreplaceable partner that they can rely on in the court of sand. At least, that is what Haruka Oozora learns on her first day in Okinawa after moving in with her grandmother and her cousin Kanata Higa.
While touring a nearby beach, Haruka stumbles upon some girls practicing beach volleyball and is quickly invited to join. This friendly practice game suddenly turns into a match when one of the girls, Narumi Tooi, notices Kanata approaching the court.
Although the two suffer a devastating defeat, Haruka finally realizes the reason for her cousin's quiet and distant behavior. Kanata and Narumi used to be an exceptionally talented beach volleyball duo, until Kanata quit due to her short height causing problems for Narumi.
Now, with the Junior Tournament just weeks away, Haruka must learn the intricacies of competitive beach volleyball and help Kanata overcome her crippling anxiety towards the sport that she once used to love.
02. Ashita e Attack (1977)
This Volleyball anime drama tells the story of girls in high school. Girls who love to play volleyball form a team in their school.
Although the team starts out as a weak and unorganized sport club, over time the girls' extraordinary passion and endeavor enables their team to become one of the best organized and highly recognized teams at the school.
Now they aim to win the championship in the National High School Volleyball League. Although it is painful and hard to achieve such a goal, it is nice to have friends to share the feeling, especially the joy.
Through volleyball, the girls learn and experience many lessons in life as they grow up. Let's share their laughter.
01. Haikyuu!! (2014)
Inspired after watching a Volleyball anime ace nicknamed "Little Giant" in action, small-statured Shouyou Hinata revives the volleyball club at his middle school.
The newly-formed team even makes it to a tournament; however, their first match turns out to be their last when they are brutally squashed by the "King of the Court," Tobio Kageyama.
Hinata vows to surpass Kageyama, and so after graduating from middle school, he joins Karasuno High School's volleyball team—only to find that his sworn rival, Kageyama, is now his teammate.
Thanks to his short height, Hinata struggles to find his role on the team, even with his superior jumping power. Surprisingly, Kageyama has his own problems that only Hinata can help with, and learning to work together appears to be the only way for the team to be successful.
Based on Haruichi Furudate's popular shounen manga of the same name, Haikyuu!! is an exhilarating and emotional sports comedy following two determined athletes as they attempt to patch a heated rivalry in order to make their high school volleyball team the best in Japan.