"I'm looking for recommendations for some anime to watch."
There are two categories of people that ask themselves this question.
There are two types of anime fans: those who have seen every popular anime on the planet, and those who have only recently started.
For those of you who fall into the second category, we've got some excellent news.
The following are some of the top animes to watch right now.
A lot of shows take a long time to set up the plot or just don't have enough energy to keep you interested in what's going on.
To begin with, you'll find yourself looking at the ceiling with an anime soundtrack in the backdrop.
Let me recommend a few of my favorite shows to keep you from becoming bored, so you don't have to waste your time and effort searching for something to watch.
27. Orange
Genre – Drame, Sci-fi
Orange is a romance/high school drama with a speculative twist.
Sixteen-year-old Naho Takamiya discovers a letter from herself from ten years into the future that tells her to watch for a new transfer student, Kakeru Naruse, who will become one of her friends.
26. Death Note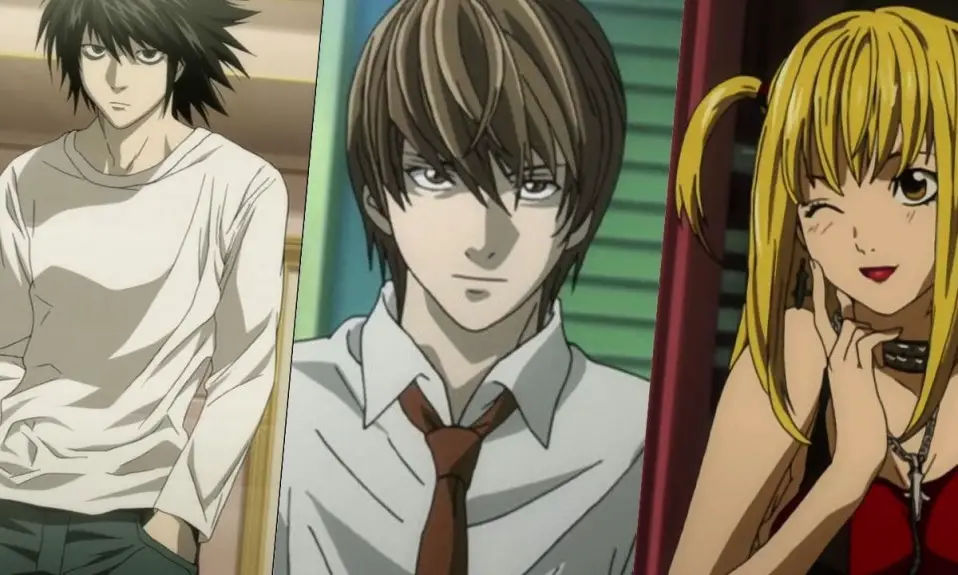 Genre – Psychological, Thriller
For a long time, Death Note has been a gateway drug for many anime viewers.
When it comes to anime, Death Note is a popular place to start.
It centers on Light Yagami, who has discovered a book that can murder anybody who writes their name on its pages.
In this anime, you'll see some of the finest mental gymnastics ever.
This is one of the finest anime series out there, so don't miss it.
25. The World God Only Knows
Genres: Harem, Comedy, Romance
Even if you enjoy characters like Death Note's Light Yagami and Code Geass' Lelouch, you may prefer The World God Only Knows right now if you don't want to go through an overly serious drama.
The protagonist, Keima Katsuragi, is one of those people with a lot of brains, and his elaborate schemes never seem to go astray despite their complexity.
In addition, he's a die-hard fan of dating sims.
For some reason, every one of the girls he attempts to woo with his dating-sim knowledge is charming to him.
In the course of Keima's journey, he goes from being a socially awkward gamer to someone who can connect on a personal level with people.
24. Toradora!
Genre: Romantic Comedy, Slice-of-Life
Romantic anime isn't always the quickest way to get bored, because it typically takes several episodes to build up each character and make you care about the relationship.
To overcome this obstacle, Toradora! employs a slew of hilarious jokes.
As soon as the film gets your attention, it takes its time to establish the narrative (and romance between the major characters) while continuing to throw down comedy at every step.
Many viewers will be moved by Ryuji and Taiga's unconventional romance.
23. Slayers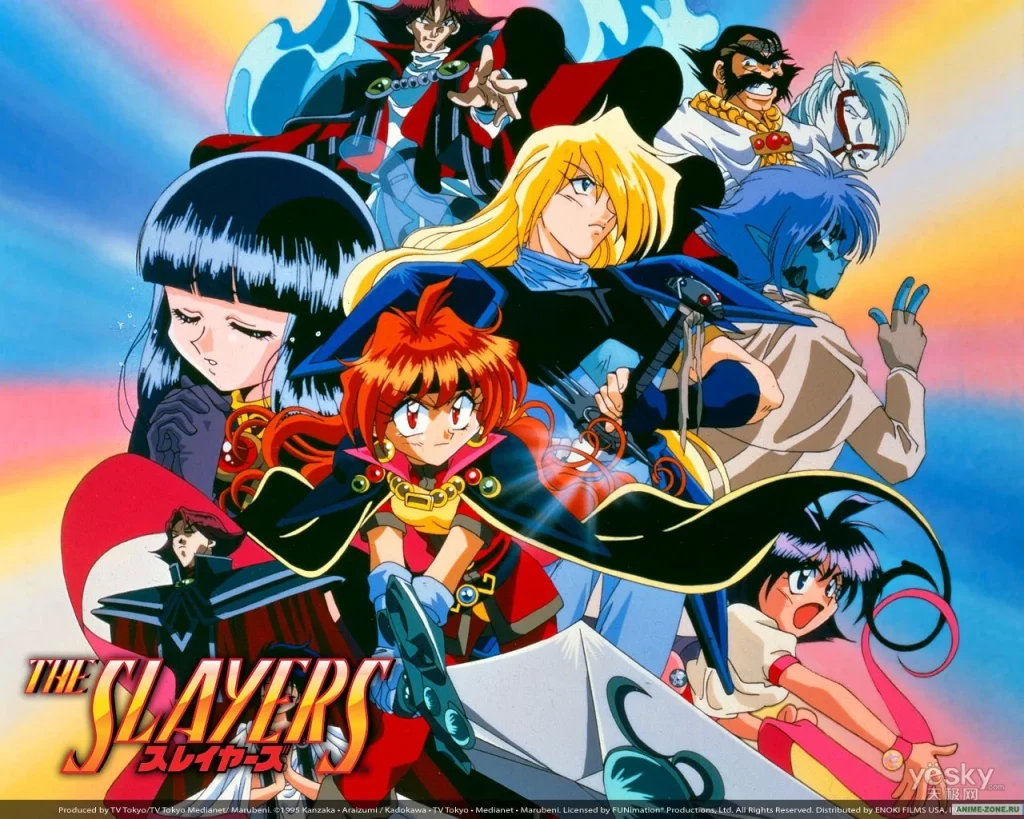 Genre: Fantasy, Adventure, Comedy
Older shows don't usually interest me since the time commitment is frequently too high for today's audiences.
For those of us who grew up on Saturday morning cartoons, the show Slayers is a must-see.
To put it another way, this program is like an actual D&D campaign in which the Game Master attempts to tell an interesting plot while the adventurers fool about a lot.
In this area, there's an overarching plot.
But Lina Inverse and her gang of RPG clichés keep us going back for their entertaining mishaps.
22. Daily Lives of High School Boys
Genre: Comedy, Slice of Life
This slapstick comedy is based on the common experiences of a group of teenage lads as they come to terms with their own identities and face the typical challenges of growing up.
How the program manages to turn these everyday occurrences into comedic skits is what sets it apart.
The program is purely comedic, with only a faint whiff of nostalgia for high school.
21. Cromartie High School
Genre: Comedy
When it comes to Japanese school delinquents that dress like Kujo Jotaro from Jojo's Bizarre Adventure: Stardust Crusaders, the term "yankii" comes to mind.
Some of the pupils are so heinous miscreants that it's hard to believe they're still alive.
There are robots, gorillas, and, of course, Freddie Mercury in this world.
It's a great place to get your mind off your woes and put an end to ennui for all time.
20. Cowboy Bebop
Genres: Action, Comedy, Adventure
This is a must-see.
It's still worth watching old anime series from the 1990s, even if they're a decade out of date.
In the West, this animation is more popular than in Japan.
There aren't many excellent English dubs in anime, but this one stands out.
In episodic fashion, the tale follows bounty hunters Spike Speigel and Jet as they go about their regular routines.
It's one of the finest animes to watch since it has fantastic music and a compelling tale.
19. Fullmetal Alchemist: Brotherhood
Genres: Adventure, Action, Mystery
The MAL's most popular anime has a near-perfect plot.
As a result, you'll experience a wide range of emotions while watching this show.
Characters are well-developed, and each one gets enough screen time.
One of the finest anime series ever made is Fullmetal Alchemist: Brotherhood.
18. Psycho-Pass
Genre: Crime, Cyberpunk, Psychological Thriller
As a fan of shows like Criminal Minds or The Ted Bundy Tapes, Psycho-Pass is sure to hold your attention for at least a few episodes.
Akane Tsunemori's inquiry into a series of aberrant criminals uncovers their complicated backstories and motives.
They're deprived, disturbed, and a reflection of society's worst excesses in all of their forms.
17. Re: Zero – Starting Life in Another World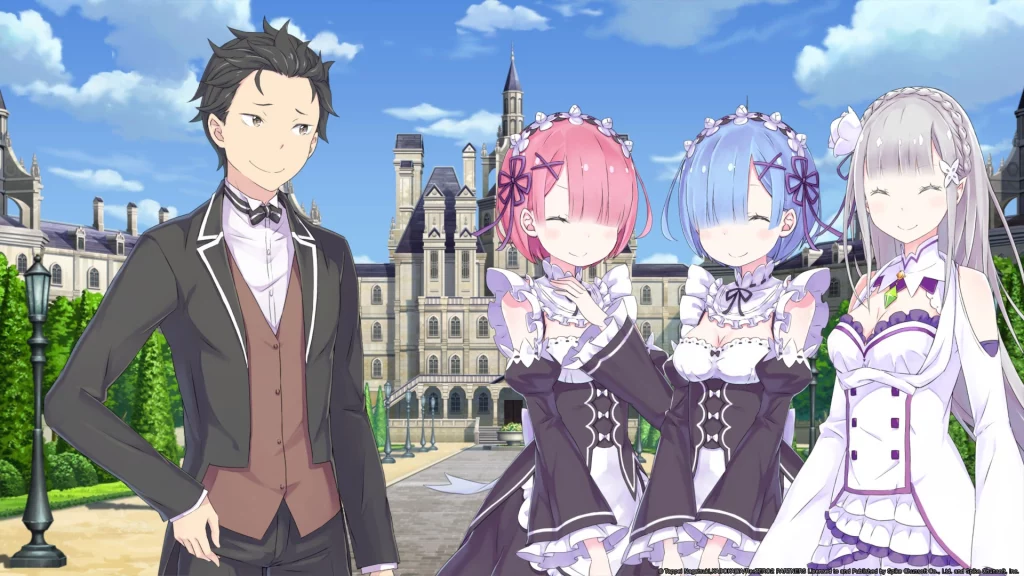 Genre: Isekai, Adventure
Unlike many other isekai shows of the genre, the protagonist in Re: Zero isn't powerful.
After being slain, Subaru, the story's hero, can travel back in time.
Subaru's quest to save those he cares about is one of the show's more compelling themes.
16. Sword Art Online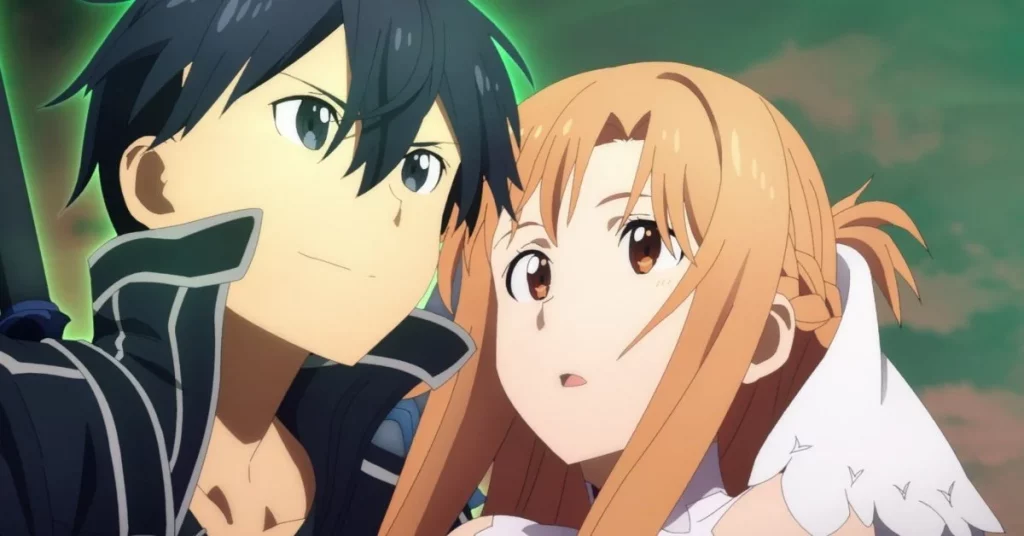 Genre: Action, Adventure, Sci-Fi
Often, SAO is slammed for giving Kirito too much power and for not having the finest tale ever written.
Before the second season, these flaws aren't apparent, and even then, the program is still tremendously enjoyable.
As we see in the show, virtual reality games have advanced to the point where they are virtually indistinguishable from the real thing.
It's what gamers imagine when they go to sleep.
To begin with, there are constantly new areas to explore and new enemies to face, as well as new girls for Kirito to "accidentally" woo, and as the series unfolds, new antagonists, conflicts, and gaming worlds are added regularly throughout the series' first season.
15. K-On!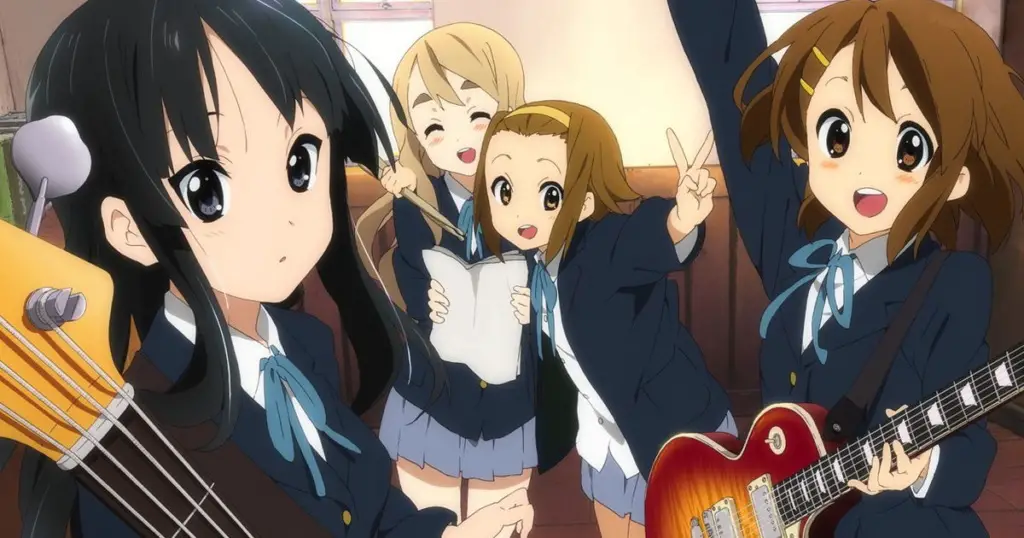 Genre: Comedy, Slice of Life, Musical
When I first heard of K-On!, I was skeptical.
What could be better than cake and tea with an all-female band?
Surely, it wasn't meant to be funny.
What a mistake that was for me to make.
K-On! was a huge success.
Making friends and realizing one's potential is at the heart of this coming-of-age tale narrated by a charming ensemble of anime ladies rendered in KyoAni's softest, fluffiest visual style ever.
Each episode of K-On! is greater than the one before it.
A few more viewings may help if you haven't fallen in love with the first one.
14. KonoSuba: God's Blessing on This Wonderful World
Genre: Comedy, Adventure, Fantasy
Boredom is the enemy of comedy.
KonoSuba is a great option if you're searching for something certain to make you chuckle.
To make fun of RPG systems and fantasy cliches, this isekai anime parody has a colorful and imperfect cast of comical characters.
As you may have seen, the animation quality varies greatly from frame to frame.
It's hard to tell which scenes are spectacular and which are more reminiscent of abstract painting.
Even yet, because it isn't a serious program, I don't particularly mind it.
13. Steins; Gate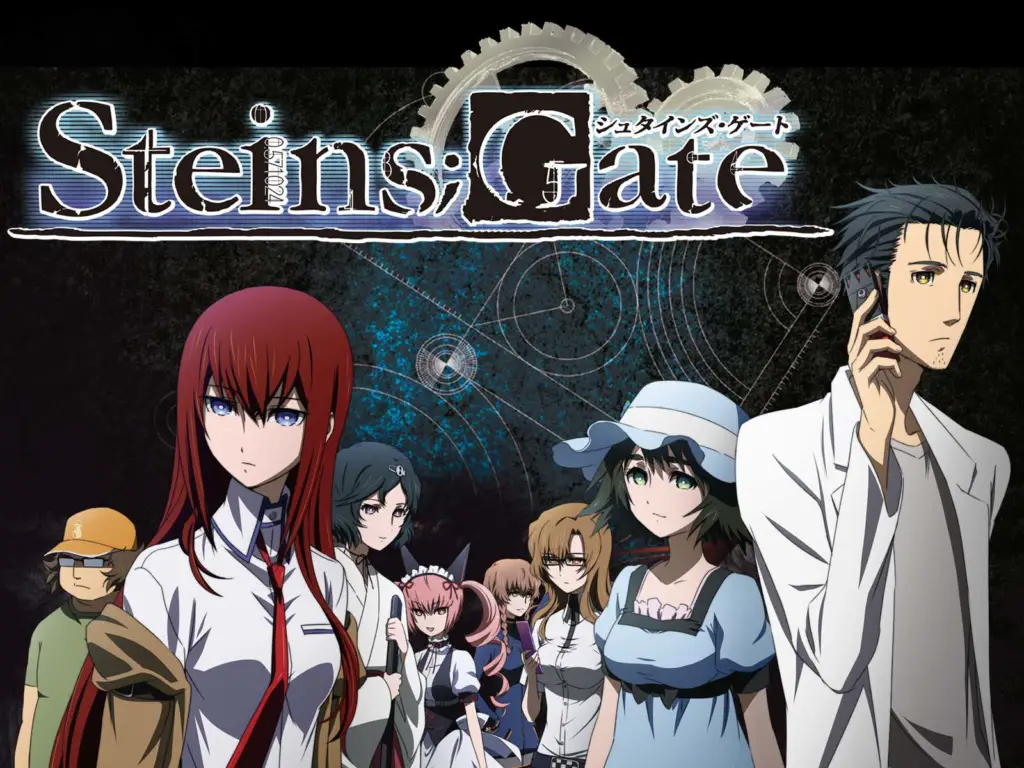 Genre: Sci-fi, Mystery, Psychological
If you're into the idea of time travel, then this is the show for you.
Rintarou Okabe, the man at the core of Stein; Gate's mind-blowing narrative, is attempting to build a time machine.
The plot moves slowly at first, but things pick up steam at a certain point.
Some of Gate's greatest moments will stay with you for a long time, according to Steins; Gate
12. Parasyte -The Maxim-
Genre: Horror Thriller, Body Horror, Sci-Fi
There's nothing like a gripping thriller to bring your mind back from the brink of apathy.
Fortunately, it just takes a few seconds to open Netflix and start watching Parasyte -The Maxim.
This fascinating sci-fi tale about a parasite lifeform that transforms humans into ugly killing robots ends up being a surprisingly insightful tale about what makes someone 'human.'
In one easy bundle, you have fun with combat and profound philosophical topics.
11. Code Geass: Lelouch of the Rebellion
Genre: Mecha, Military, Thriller
Nothing could be further from the truth: I'm not an intellectual.
It's just that I feel bored if my mind isn't working hard.
Consider viewing Code Geass if you're like me.
Follows an exiled prince who develops the ability to manipulate other people without their realizing it as he rises against the Brittanian Empire.
As if he were playing a game of chess, protagonist Lelouch will utilize his great intelligence to manipulate and deceive everyone around him.
It's thrilling to see his schemes come to fruition. Determining what will happen next is a taxing mental exercise.
10. Demon Slayer: Kimetsu no Yaiba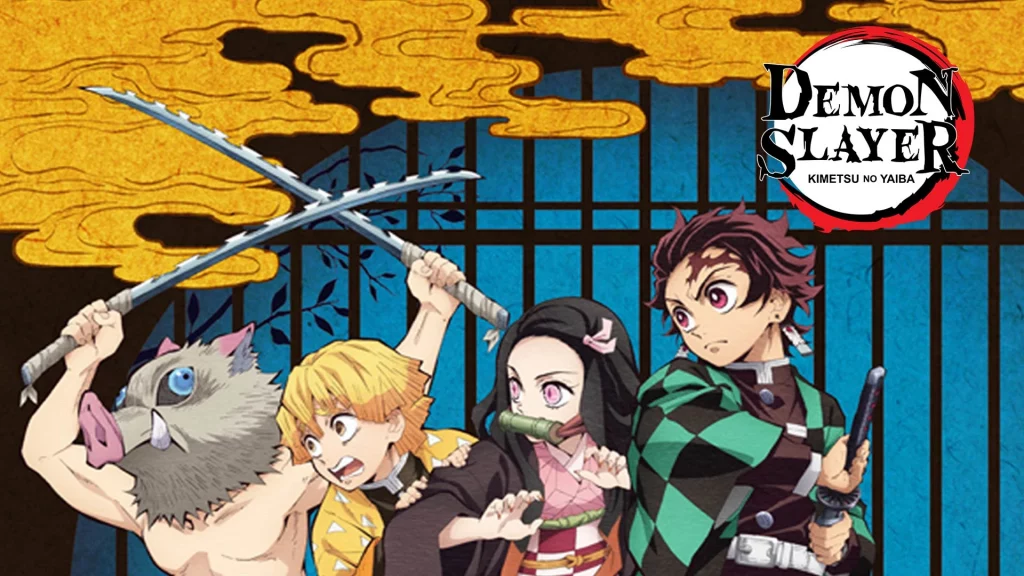 Genre: Dark Fantasy, Adventure
More individuals have become anime fanatics after seeing Demon Slayer than any other show I've seen.
As long as it can transform someone's entire perspective on anime, I'm confident it can keep them from being bored.
The cast of characters in the program is diverse and endearing, with distinct looks and distinct personalities.
Additionally, their fighting tactics and what they bring to the combat are distinct, making each encounter against a demon unique and thrilling.
The show's visual effects, which utilize a combination of CGI and ancient Japanese painting methods to produce an impressive display whenever a special move is released, reflect these variances in combat tactics.
9. Fate/Stay Night: Unlimited Blade Works
Genre: Fantasy, Battle Shounen
For at least a few weeks, getting into the Fate series is a sure way to keep boredom at bay.
You could wind yourself spending hundreds of dollars in the Grand Order gacha or compulsively searching down every last sliver of animated content.
It's important to watch Fate/stay night: Unlimited Blade Works first.
On top of that, you'll learn a lot about the Holy Grail War, heroic spirits, and servant-master relationships in a style that's both entertaining and easy to understand thanks to this wonderful program.
8. My Hero Academia
Genre: Super-hero Fantasy, Adventure
Boredom is a thing of the past. Why?
Because All-Might has come!
To combat boredom, My Hero Academia is an excellent choice.
Shounen anime has never been better, with a great blend of action, character development, and the prettiest female superheroes to boot.
What follows is a journey into a fascinating world where everyone has a "Quirk" or a super-strength, and where the repercussions of such a society are explored by its protagonists, heroes, and villains alike.
7. Food Wars!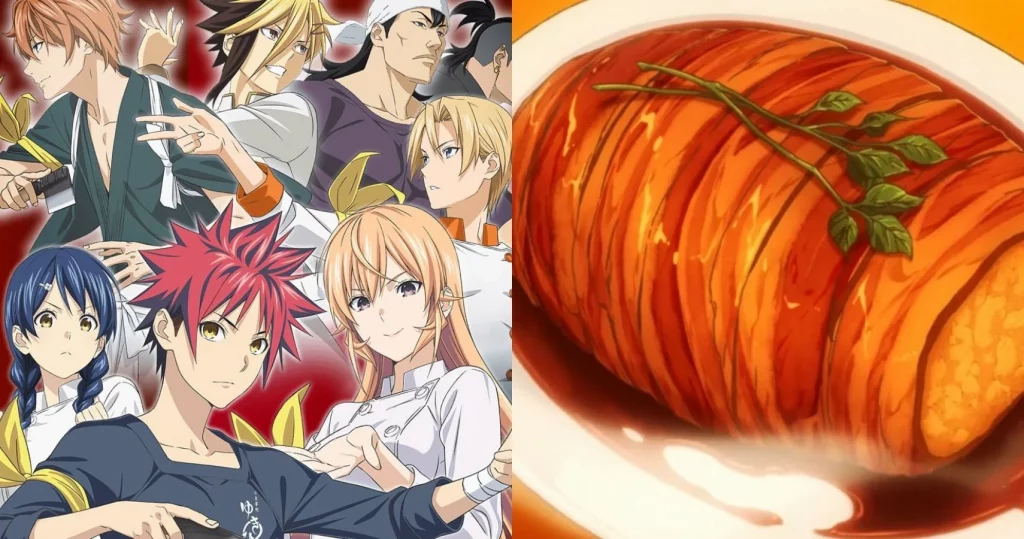 Genre: Cooking, Comedy, Slice of Life
There are a few shounen anime that focus on sports instead of combat, but most of them are focused on fighting.
But would you have ever thought of a cookery battle anime?
For me, Food Wars! came as a complete surprise.
One of my favorite shounen animes, though, is this one.
Just like Baki or One Piece, Yukihira's culinary duels are enthralling, and there was nearly too much food porn to handle.
But be on the lookout.
After seeing the entire episode, you may be convinced that challenging your friends to food warfare is a great idea.
6. That Time I Got Reincarnated as a Slime
Genre: Action, Fantasy, Comedy
A strangely resilient slime with the potential to absorb the abilities of other animals was created on this fantastical planet.
Like Kirby's pink blob ancestor, Rimuru is a one-of-a-kind powerhouse.
It's not only about Rimuru's gradual rise to invincibility that this show is about.
In his quest to make a name for himself, he attracts an eclectic group of friends, including adorable anime females and badass warriors who are won over by his compassion (and near-invincibility).
This program is a medieval fantasy version of Metal Gear Solid: The Phantom Pain.
5. Kill la Kill
Genre: Action, Comedy, Magical Girl
You may require a constant stream of badass fights, visual humor, and blatant fan service if you're bored and can't focus on anything else.
As we've come to expect from Studio Trigger, the great magical girl show contains the same off-beat comedy and experimental animation.
The fast-paced action, the poignant emotional passages, and the quick-witted humor of Mako Mankanshoku all come together to create an exhilarating experience.
4. Haikyuu!!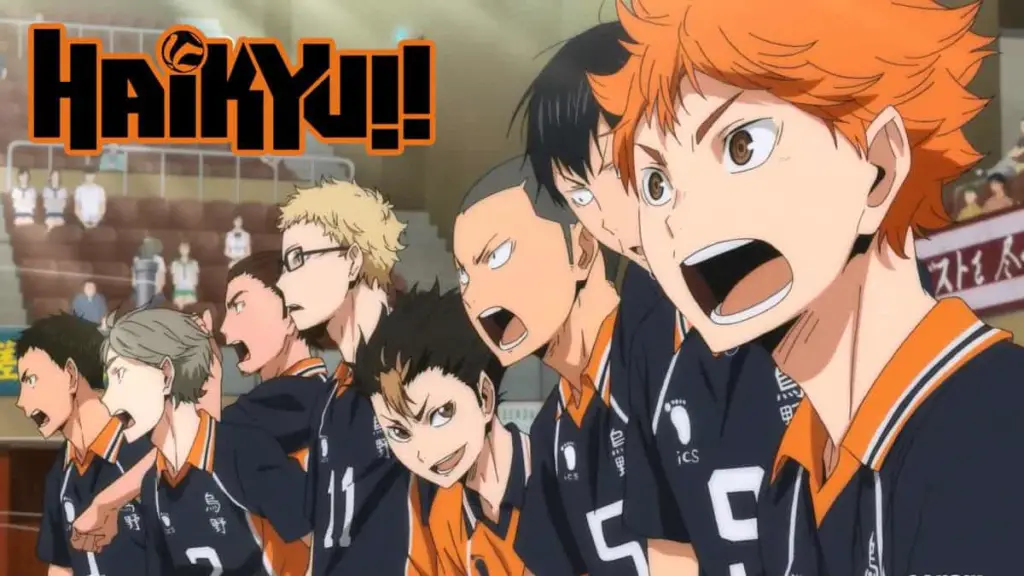 Genre: Sports, Coming-of-Age, Comedy
Haikyuu!! is a great program to watch if you're feeling sluggish, bored, and withering away because of a lack of physical exercise at home.
Volleyball is the emphasis of this story, yet the conflicts are just as ferocious as any struggle to the death.
Every time Karasuno High's volleyball team serves or blocks, it's as though they've been through a lot of hardships before.
It certainly feels like everything is on the line at the show's conclusion.
3. Nichijou
Genre: Surreal Comedy, Slice of Life
Cute females doing amusing things – that's the basic premise of Nichijou.
Using KyoAni's excellent execution and visual brilliance, this simple idea is transformed into a hilarious comedy.
Even the most basic occurrences may be made both amusing and spectacular by the show.
Off-beat comedy and action sequences that equal the finest combat or sports shonen anime are found in this series.
Love and friendship are sprinkled on top of a terrific cast to create a side-splitting yet healthy entertainment that will warm your heart and work out your abs simultaneously.
2. Attack on Titan
Genre: Action, Dark Fantasy, Mystery
When it comes to anime, Attack on Titan has proven to be just as addicting and popular as Game of Thrones.
These series are similar in that they aren't afraid to kill off the main characters and that the situations in which they find themselves are bleak.
This gives the audience a sense of realism, as there is no certainty of a favorable conclusion at any stage.
A standout feature of the show is its emphasis on mystery.
1. Jojo's Bizarre Adventure
Genre: Fantasy, Supernatural, Adventure
One of those programs where you can't look away or you'll miss the next wonderful thing is Jojo's Bizarre Adventure.
Everything about it is out of this world.
But you'll still be enthralled by Hirohiko Araki's distinct personalities and strange characters.
The first five episodes of the series are covered in the anime, each with a different cast and setting.
If you don't like a certain Jojo, you can just go on to the next one. Then you may go back and watch it again once you've become a full-fledged Jojo fan.
As a fan of fighting anime, yet unable to stomach another popular series, Jojo is the best option for you.