Slice of Life anime is one of most popular genres. It eschews serialized storytelling in favor of the cast's daily lives, often with a comedic spin.
Really, it's similar they are similar to Western sitcoms in that it places the characters in humorous situations that may be repeatable to the audience.
Due to its popularity, Goo Ranking asked the Japanese community to vote for their favorite anime in the genre of Slice of Life anime !
15. Karakai Jozu no Takagi-san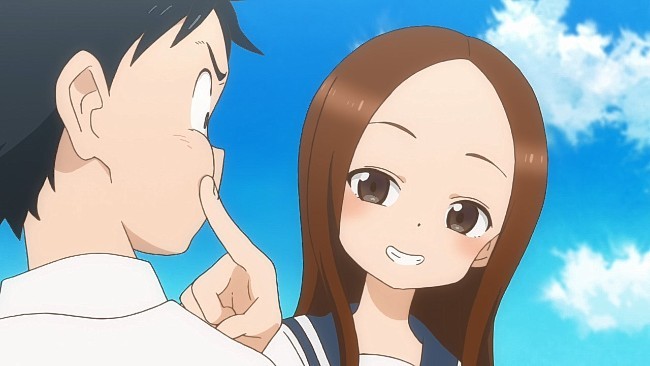 "If you blush, you lose." Living by this principle, the middle schooler Nishikata gets constantly made fun of by his seat neighbor Takagi-san. With his pride shattered to pieces, he vows to turn the tables and get back at her some day.
And so, he attempts to tease her day after day, only to find himself victim to Takagi-san's ridicule again sooner than later. Will he be able to make Takagi-san blush from embarrassment even once in the end? ( Slice of Life anime )
14. Silver Spoon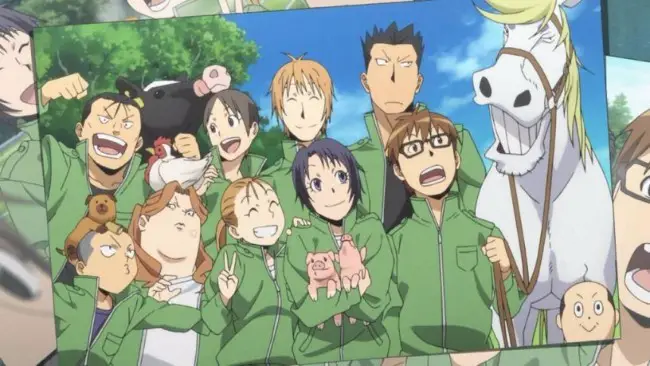 The young boy named Hachiken Yuugo apparently aspires to live separated from his family. So he takes his chances by enrolling to an agriculture school, one which requires its students to live at a dormitory.
He thinks, with his talent in studying, no problem will arise no matter what kind of school he goes to. But he is proven wrong. Grown up as all-easy-to-get city boy, he is forced to uncover not-too-convenient truths about agricultural life.
Enjoy the story of Hachiken, as he is trying to keep up with his friends, farmers' heirs who are already accustomed to hardworking farm life. ( Slice of Life anime )
13. Sazae-san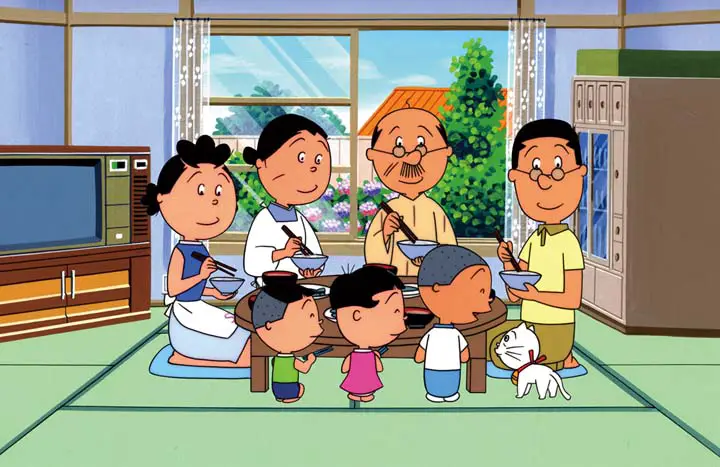 The main character is a mother named Sazae-san. She lives in a house with her husband, her kids and her parents. The show is the ultimate family program and tends to follow traditional themes.
Think of this show as the Japanese equivalent to "The Partridge Family" and you'll get a good feel for this show's atmosphere.
Don't expect to see things like violence, swearing, kung-fu action or magical girls. The plots are more like "Today, Sazae-san goes to the new mall and gets lost".
Such "boring" plotlines and the simplistic art are often a turn-off to non-Japanese audiences, but most Japanese find the show incredibly good.
As a result, it continues to be one of the top ratings grabbers on TV and is one of the few anime that is considered "acceptable" by adults. ( Slice of Life anime )
12. Hidamari Sketch
For years, Yuno has dreamed of attending Yamabuki Arts High School, but now that she's been accepted, it means the scary prospect of moving away from her home and family for the first time!
Fortunately, Yuno quickly learns that if her new neighbors at the eclectic Hidamari (Sunshine) Apartments aren't technically family, at least the majority share the bond of being fellow art students.
From second year students like Hiro and Sae, who try to behave like helpful older sisters (mostly successfully) to her hyperactive new neighbor, classmate and best friend Miyako (who has the scariest apartment ever).
Yuno begins to build the support network she'll need for dealing with strange characters like her oddly masculine landlady, her cosplay obsessed home room teacher, her tooth-chattering principal and all of the other odd denizens who inhabit her chosen world of art.
11. Tanaka-kun is Always Listless
Sighing, leaning on his elbows, sleepy eyes.
Tanaka-kun is a boy that basically doesn't try but isn't disliked.
This is a laid-back youth comedy about Tanaka-kun and the quiet Oota who can't leave him alone.
10. Shin Atashin'chi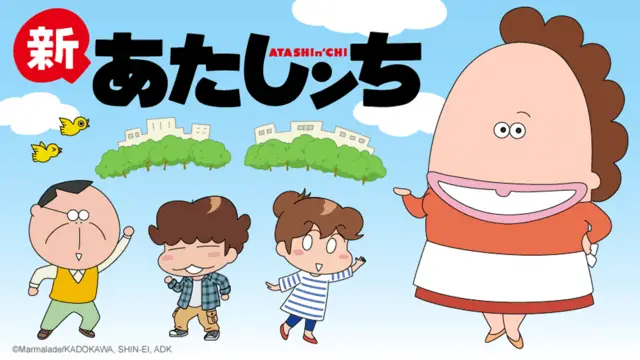 Outrageous misadventures of an almost normal family with a housewife, her husband, and their two kids Yuusuke and Mikan.
Wacky humor about this weird family's daily life
9. Is the Order a Rabbit?
Cocoa arrives at the cafe Rabbit House one day, excited for rabbits. She actually all but lives in that cafe.
She meets lots of different girls there, including a tiny and cool girl named Chino, a tough and soldier-esque girl named Lize, a spacey and quintessentially Japanese girl named Chiyo, and the ordinary but dignified Sharo.
8. Chibi Maruko-chan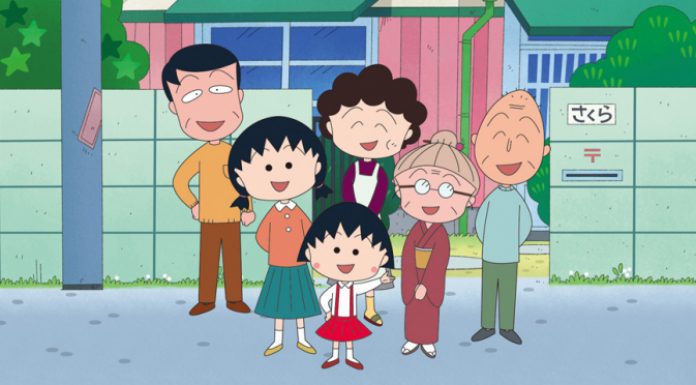 Momoko Sakura is an elementary school student who likes popular idol Momoe Yamaguchi and mangas.
She is often called "Chibi Maruko-chan" due to her young age and small size.
She lives together with her parents, her grandparents and her elder sister in a little town.
In school, she has many friends with whom she studies and plays together everyday, including her close pal, Tama-chan; the student committee members, Maruo-kun and Migiwa-san; and the B-class trio: 'little master' Hanawa-kun, Hamaji-Bu Taro and Sekiguchi-kun. This is a fun-loving and enjoyable anime that portrays the simple things in life.
7. Daily Lives of High School Boys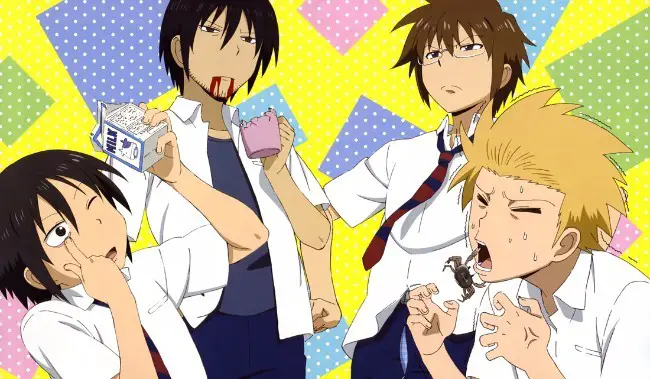 The original gag comedy manga follows the humorous yet "realistic" everyday life of Tadakuni, Hidenori, Yoshitake, and other students at a boys' high school.
6. K-On!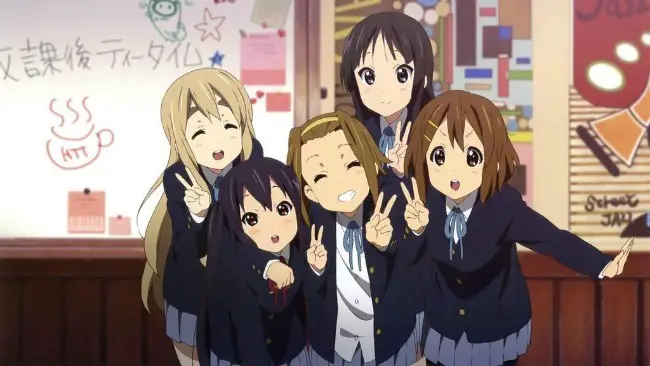 This is the first year of high school for the four girls, looking for that very special club.
The healthy and energetic Tainaka Ritsu (club president, drums) decides to join the school's Light Music Club, only to find out that the club is about to be closed — due to the lack of members.
Without much ado she drags along her childhood friend, the shy, mature, and sensitive Akiyama Mio (bass). That leaves only two more members, required to keep club from closing.
Luckily the gentle, calm, warm, and cute Kotobuki Tsumugi(keyboard) stumbles into the club, only to be "convinced" by the pleading Ritsu to stay.
The last member, the easily distracted klutz Hirasawa Yui, can only play castanets, even though the club needs someone on the guitar, but she is "bribed" — with cake — to stay anyway.
Will Yui be able to learn to play the guitar — the special one she just bought and loves so much — before the four girls graduate?
5. Monthly Girls' Nozaki-kun
High school student Sakura Chiyo has a crush on schoolmate Nozaki Umetarou, but when she confesses her love to him, he mistakes her for a fan and gives her an autograph.
When she says that she always wants to be with him, he invites her to his house, but has her help on some drawings.
Chiyo discovers that Umetarou is actually a renowned shoujo manga artist named Yumeno Sakiko, but agrees to be his assistant.
As they work on his manga Let's Love, they encounter other schoolmates who assist them or serve as inspirations for characters in the stories.
4. Lucky Star
Portrays the lives of several school girls attending a Japanese high school with a very loose humor tone.
The main heroine is Konata Izumi, an athletic and intelligent girl who, despite these attributes, is not in a sports club, and her grades remain low.
Her laziness at school is due to her love for anime and video games, and she is not interested in much else.
3. WWW.Working!!
Daisuke Higashida is a serious first-year student at Higashizaka High School. He lives a peaceful everyday life even though he is not satisfied with the family who doesn't laugh at all and makes him tired.
However, his father's company goes bankrupt one day, and he can no longer afford allowances, cellphone bills, and commuter tickets.
When his father orders him to take up a part-time job, Daisuke decides to work at a nearby family restaurant in order to avoid traveling 15 kilometers to school by bicycle.
2. Non Non Biyori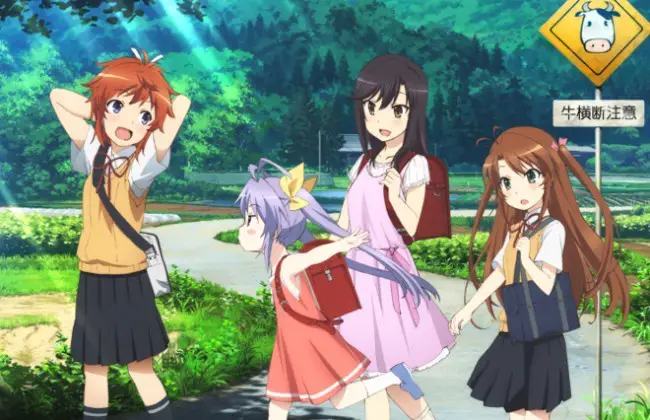 Asahioka Branch School, a combined elementary and middle school in an isolated village, has only five students total, four girls and one boy.
The girls are best friends, and pass the season with traditional activities like harvesting mountain herbs and fishing.
1. Himouto! Umaru-chan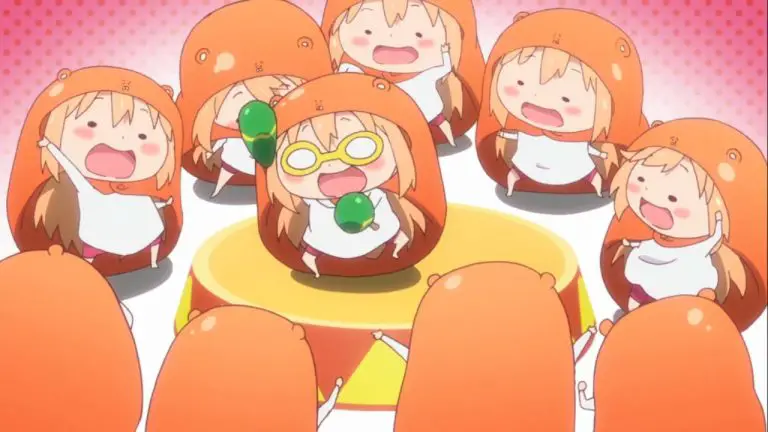 The sibling gag comedy manga centers around Umaru, Taihei's little sister who boasts beautiful looks as well as prowess in both school and sports; however, "Himouto" (beautiful little sister) has a certain secret.
Hope you all liked my list please do tell me which one of them if your favorite or you are planning to watch and also don't forget to share it with your friends and make sure to bookmarked our website.