Fans draw certain assumptions about Best shoujo anime, which are series geared towards girls between 8 to 18 years of age.
The demographic includes a wide range of genres, including action, adventure, comedy, and romance.
These stories are easily accessible and can provide a nice change-of-pace for viewers looking for something different from shounen and seinen works.
Let's look at some of the more popular Best shoujo anime. To be considered modern, it has to have premiered sometime since 2010.
17. Uta no Prince-sama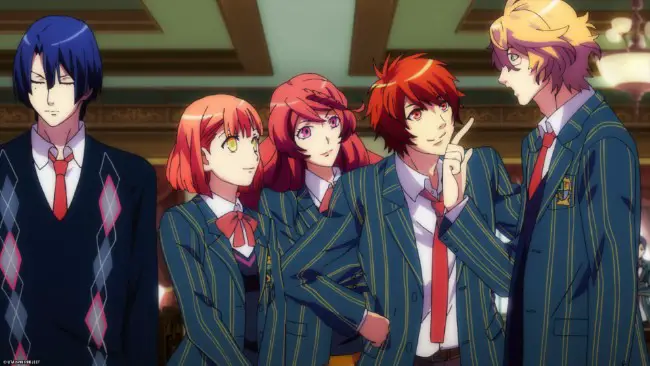 Studio: A-1 Pictures
Genre: Comedy / Music / Reverse Harem / Romance
Episodes: 52 + 1 OVA
Quick Pitch: Haruka is an aspiring composer from the countryside who longs to write music for her beloved idol, Hayato. Determined to accomplish this goal, she enrolls into Saotome Academy, which is a prestigious vocational school for the performing arts.
The competition among the students will be fierce, but Haruka looks forward to a possible recruitment by the Shining Agency after graduation.
16. Shounen Maid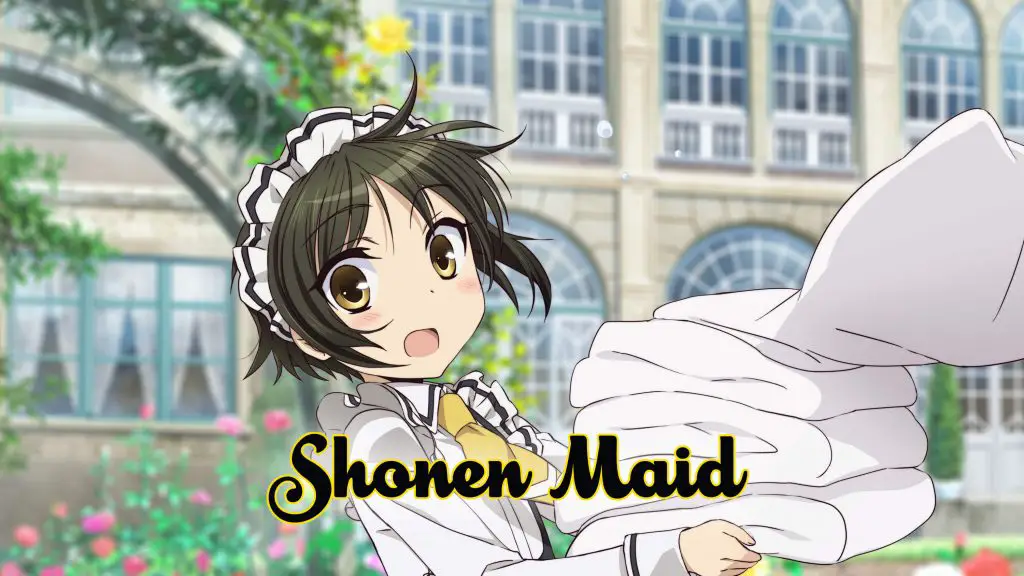 Studio: 8bit
Genre: Comedy / Slice of Life, Best shoujo anime
Episodes: 12
Quick Pitch: Chihiro is an upbeat elementary school student. When his mother suddenly dies, a man claiming to be his uncle named Madoka shows up to ask Chihiro to live with him.
Since Chihiro is good at domestic work, he decides to keep Madoka's house clean…while in a maid costume.
15. Nijiiro Days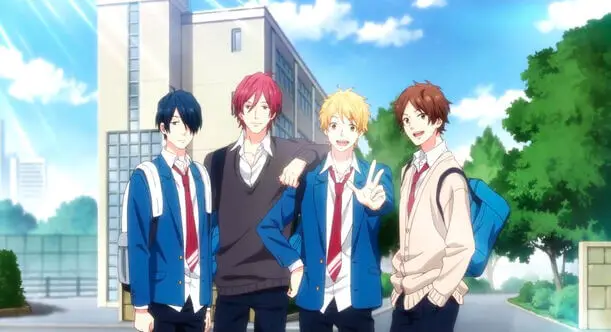 Studio: Production Reed
Genre: Comedy / Romance / Slice of Life, Best shoujo anime
Episodes: 24
Quick Pitch: Natsuki, Tomoya, Keiichi, and Tsuyoshi are friends in high school. They don't belong to any clubs and enjoy hanging out with each other.
However, Natsuki has a crush on Anna. Despite their best intentions, Natsuki's friends keep meddling in his relationship with Anna when they should be focusing on their own relationships.
14. Sabagebu!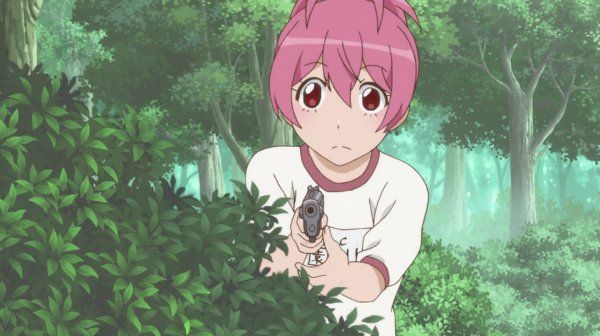 Studio: Pierrot Plus
Genre: Action / Comedy, Best shoujo anime
Episodes: 12 + 6 OVAs
Quick Pitch: Momoka spends her school life blending in with her classmates due to a history of transferring schools. Despite her unassuming nature, Momoka is recruited to join her school's airsoft club.
13. Laughing Under the Clouds (Donten ni Warau)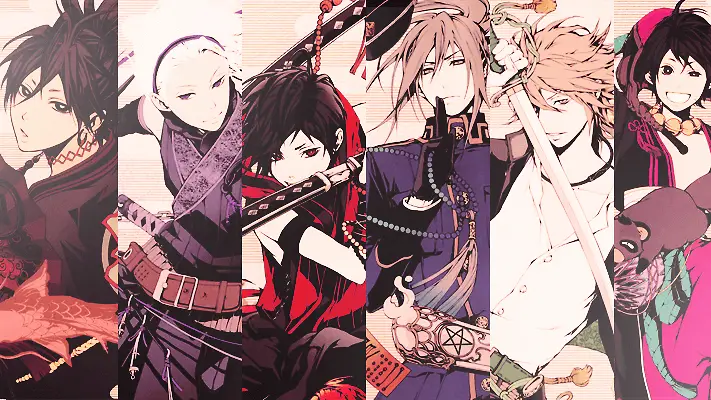 Studio: Doga Kobo
Genre: Action / Historical / Fantasy, Best shoujo anime
Episodes: 12
Quick Pitch: The Meiji Era saw the banning of swords and the diminishing influence of the samurai. This act led caused the samurai to rebel and an increase in crime, which led to the government to create a giant prison in the middle of Lake Biwa. The government relies on the Kumo brothers to bring the criminals to the prison.
12. Kiss Him, Not Me! (Watashi ga Motete Dousunda)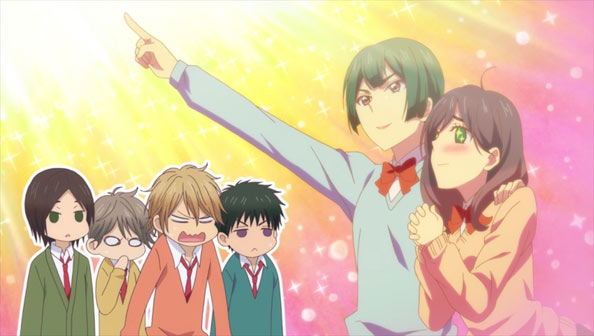 Studio: Brain's Base
Genre: Comedy / Reverse Harem / Romance, Best shoujo anime
Episodes: 12
Quick Pitch: Kei is a hardcore fujoshi, but the death of her favorite anime character leads to a week of isolation in her room. After coming out, Kei discovers she has lost a lot of weight and has become pretty.
Kei's new appearances draw the attention of four boys at her school, but her fujoshi tendencies lead to frustration as she just wants to see the boys get along.
11. Say "I Love You." (Sukitte Ii na yo.)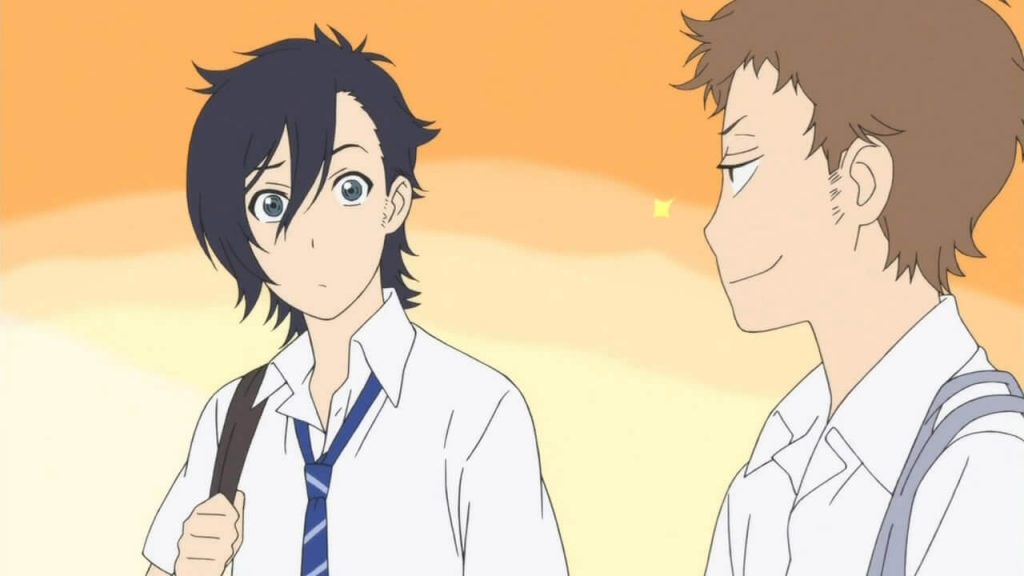 Studio: Zexcs
Genre: Comedy / Drama / Romance / Slice of Life
Episodes: 13 + 1 OVA
Quick Pitch: Mei has spent her high school years without making friends or finding a boyfriend due to a bad childhood experience. Her bleak world view is challenged after she encounters a popular boy named Yamato.
10. Orange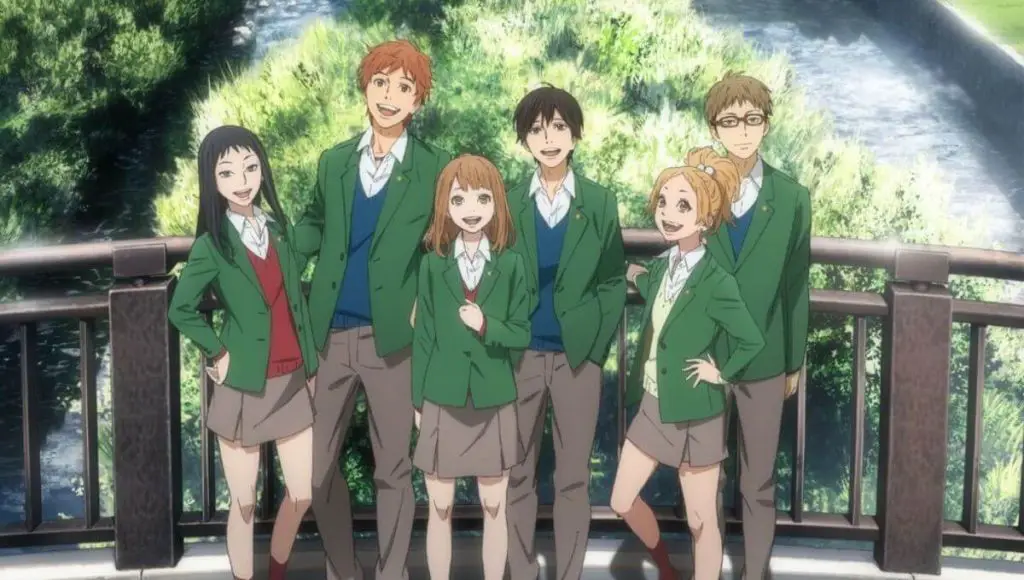 Studio: Telecom Animation Film
Genre: Drama / Romance / Science Fiction
Episodes: 13 + 1 Movie
Quick Pitch: Naho's first day of her sophomore year of high school begins on a strange note. She receives a letter from herself that was written 10 years in the future and is filled with her life regrets.
At first, Naho thinks it's a joke, but several events begin to accurately unfold. Naho is now determined to correct these mistakes, especially in regards to transfer student Kakeru.
9. My Little Monster (Tonari no Kaibutsu-kun)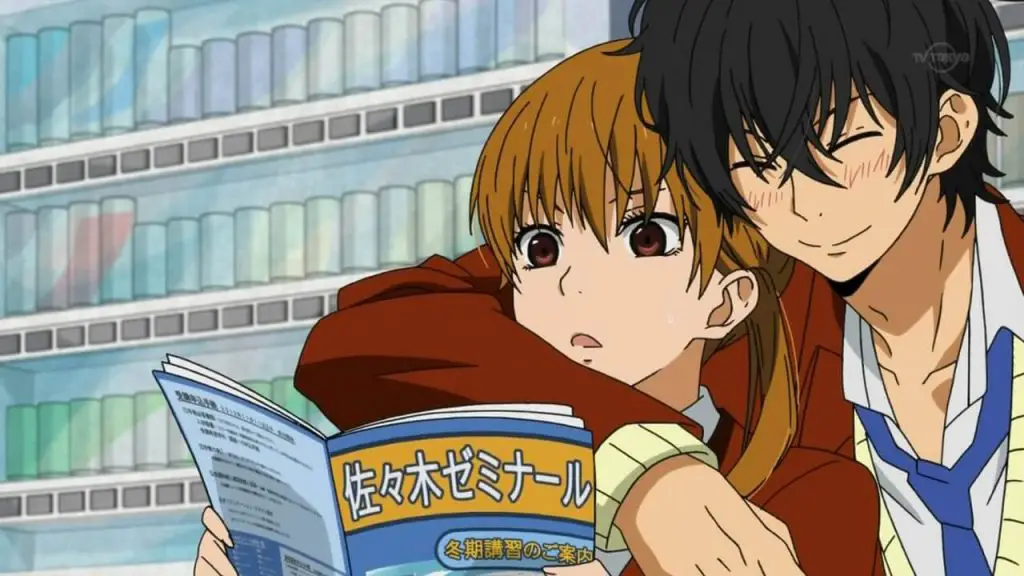 Studio: Brain's Base
Genre: Comedy / Romance / Slice of Life
Episodes: 13 + 1 OVA
Quick Pitch: Shizuku is only focused on her grades, which leads to a cold view of life. However, she begins to change after delivering class printouts to Haru, who has stopped coming to school after a fight earlier in the year.
Rumored to be violent, Shizuku is surprised to learn that Haru is nice. While the two know little about human interaction, Haru quickly proclaims his love Shizuku. Together, they try to learn the nature of their emotions.
8. Hakkenden: Eight Dogs of the East (Hakkenden: Touhou Hakken Ibun)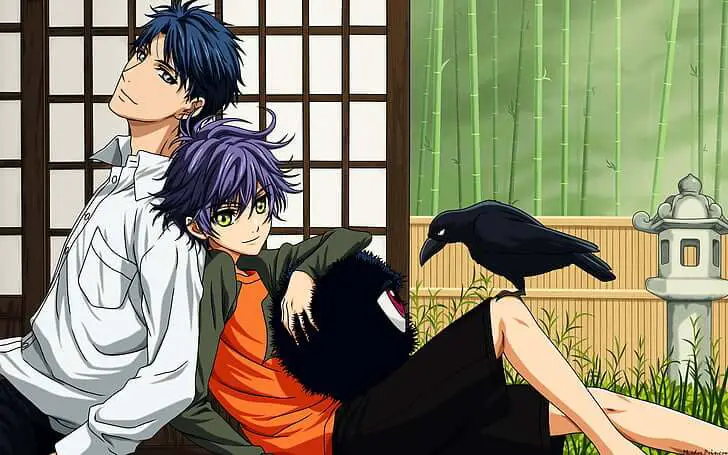 Studio: Studio Deen
Genre: Action / Fantasy / Supernatural
Episodes: 26
Quick Pitch: Five years ago, the village of Ootsuka was lit on fire and left three survivors: Shino, Sosuke, and Hamaji. The three live under the watchful eye of the Imperial Church, which wants to reclaim the murasame demon blade living within Shino.
Realizing the Shino won't cooperate, they kidnap Hamaji, which causes Shin and Sosuke to travel to the Imperial City to save her.
7. The World is Still Beautiful (Soredemo Sekai wa Utsukushii)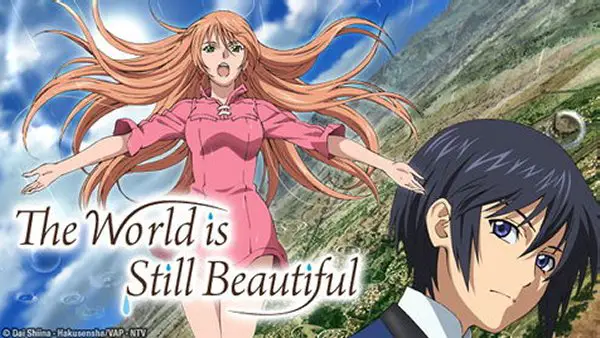 Studio: Studio Pierrot
Genre: Adventure / Comedy / Fantasy / Romance / Supernatural
Episodes: 12
Quick Pitch: Despite her reluctance, Princess Nike of the Rain Dukedom travels to the Sun Kingdom to marry Sun King Livius. Princess Nike soon learns that while the Sun King has conquered the world in only three years since receiving the crown, he is still a child.
When Princess Nike refuses to make it rain for Sun King Livius, she is thrown in jail. But soon, this married couple will establish an emotional bond.
6. Blue Spring Ride (Ao Haru Ride)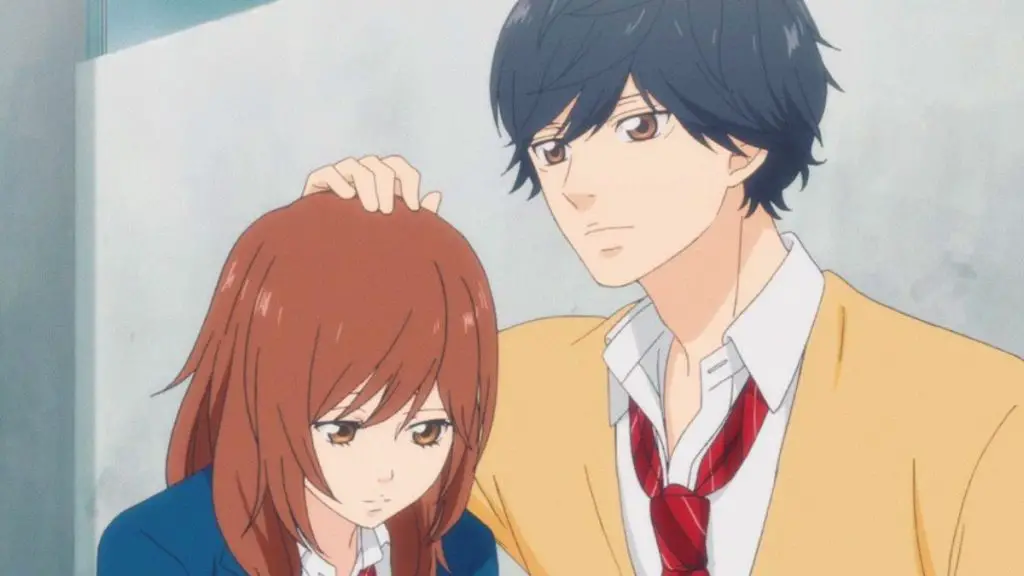 Studio: Production I.G.
Genre: Comedy / Drama / Romance / Slice of Life
Episodes: 12
Quick Pitch: Futaba used to attract a lot of attention from boys in middle school, but became ostracized by the girls. Now in high school, she is determined to avoid all unwanted attention from in an attempt to fit in with her girl friends.
Her plan becomes complicated when she is reunited with Kou, a boy who she fell deeply in love with in middle school but couldn't admit her feelings for due to a misunderstanding.
5. Snow White with the Red Hair (Akagami no Shirayuki-hime)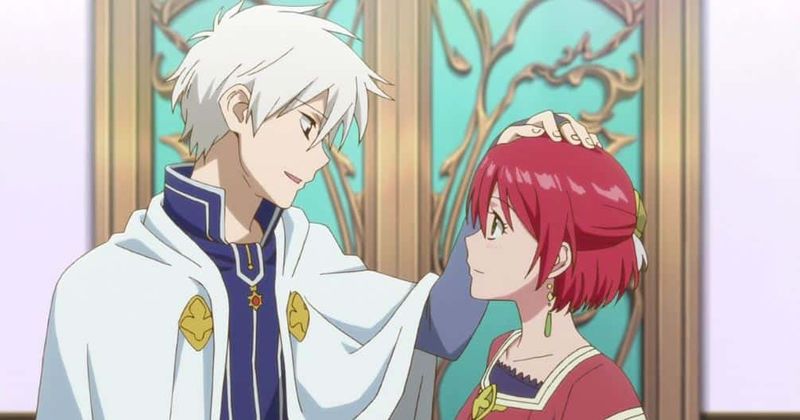 Studio: Bones
Genre: Drama / Fantasy / Romance
Episodes: 24 + 1 OVA
Quick Pitch: Shirayuki is a cheerful girl working as an apothecary at a local herbal shop. After being threatened to join Prince Raji's harem as a concubine, Shirayuki flees town only to be rescued by Prince Zen Wistalia.
Hoping to repay her debt to Zen, Shirayuki trains to become a court herbalist in Zen's home country.
While they slowly develop romantic feelings, the country's social expectations forbid Zen from pursuing a relationship with anyone of lesser social status.
4. My Love Story!! (Ore Monogatari!!)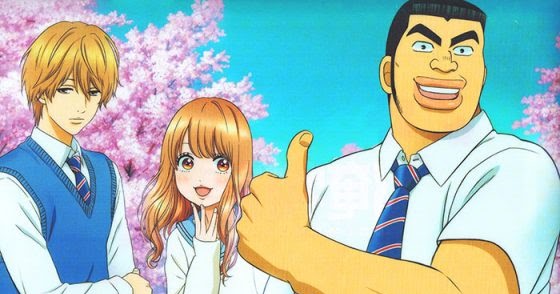 Studio: Madhouse
Genre: Comedy / Romance
Episodes: 24
Quick Pitch: Takeo's tall stature and muscular build are enough to intimidate the girls at his school. And the girls that aren't intimidated by Takeo instantly fall for his handsome friend Makoto.
When Takeo saves Rinko from a molester, he instantly falls in love with her. Despite his feelings, Takeo believes Rinko loves Makoto, and he will do anything to bring the two together.
3. Maid Sama! (Kaichou wa Maid-sama!)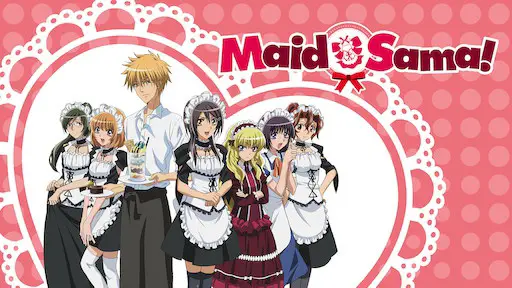 Studio: J.C. Staff
Genre: Comedy / Romance
Episodes: 26 + 2 OVAs
Quick Pitch: Seika High was once an all-boys school infamous for its obnoxious students, but has recently become co-ed. Misaki becomes the first female student council president and works hard to the make the school a better place for the other girls that attend.
Despite her reputation as a man hater, Misaki works a secret part-time job at a maid café to help support her family. Takumi, a popular boy at school, discovers Misaki's secret and uses it as an opportunity to get closer to her.
2. Kamisama Kiss (Kamisama Hajimemashita)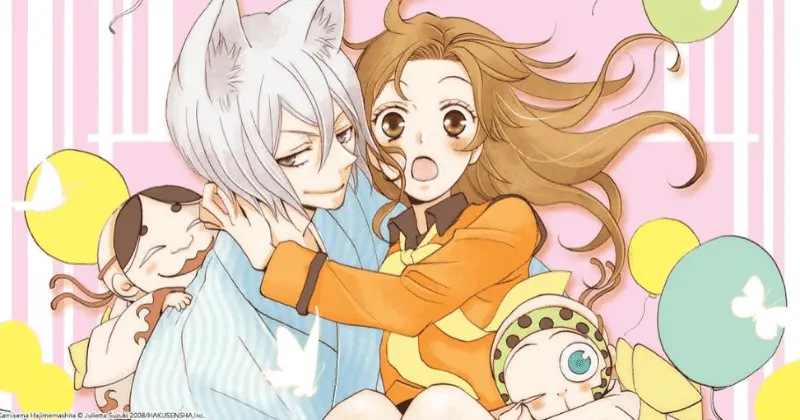 Studio: TMS Entertainment
Genre: Comedy / Fantasy / Romance / Supernatural
Episodes: 25 + 7 OVAs
Quick Pitch: Nanami is a downtrodden and homeless high school girl due to her father's debts. After learning about her situation, a man offers Nanami his home, but she is upset to learn that it is a rundown shrine.
She attempts to leave, but Nanami learns that she was sent to the shrine as a replacement land god. In order to perform the duties, Nanami must convince the fox familiar Tomoe to aid her.
1. Yona of the Dawn (Akatsuki no Yona)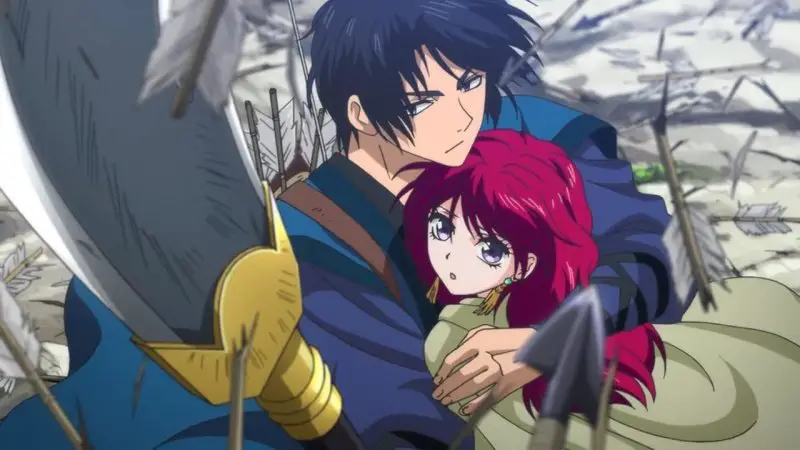 Studio: Studio Pierrot
Genre: Action / Adventure / Fantasy / Romance
Episodes: 24 +3 OVAs
Quick Pitch: Princess Yona has lived a luxurious and sheltered life, but the murder of her father and betrayal by her beloved cousin Su-won puts her life in peril. Forced to flee with her bodyguard Son Hak, Yona experiences firsthand the poverty and corruption that plagues the kingdom. Yona plans on retaking the throne, but it will be an uphill battle.
Don't forget to comment below What are your favorite best shoujo anime? and don't forget to bookmarked our website.