Harem Anime = 1 male protagonist + 3 or more potential love interests.
Reverse Harem Anime = 1 female protagonist + 3 or more potential love interests.
Quite easy to understand, isn't it?
What's difficult is carrying out this concept.
Usually the plot or the premise isn't the problem here.
That can be arranged.
What's difficult is showcasing every characters relationship with the protagonist and their potential as a love interest.
Making each character unique and appealing in their own way is important.
So, let's take a look at 15 anime that do exactly this.
15. Diabolik Lovers
They're cold!
Obviously!
They're vampires!
They're sadistic!
Again. They're vampires!
They're just out for my blood!
Yes? For god's sake! They are! They are vampires!
They're obviously out for your blood!
They are obviously trying to win your for themselves so that they can have all your blood! All of it!
And isn't that kinda cute?
Not for me, but whatever fits your bill.
Good characters and story, a well enough plot and the a simple enough reason to pursue the protagonist. It's an eye candy, an entertaining eye candy but an eye candy none the less.
14. Meiji Tokyo Renka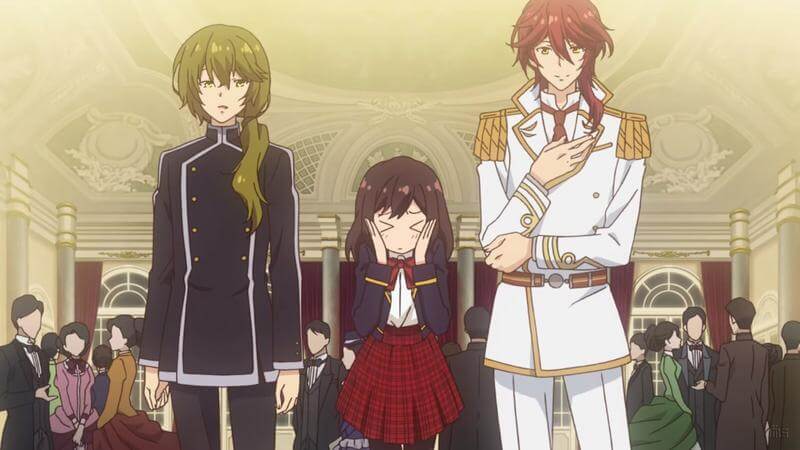 Famous people.
And a protagonist who just wants to eat.
A fine combination, don't you think?
You're teleported back to the Meiji Era where you discover your ability to see and talk to ghosts or spirits.
You are here, might as well, make use of your time here.
You help a stuck artist get his inspiration back, help an author write again, a soldier a human again, a germaphobe into a surprisingly kind gentleman and did a mention establish the foundation of electricity in Japan?
It's a cool story, a lot of handsome young gentlemen vying for your attention for different reasons, while the protagonist only pursues her one true love… Food.
13. Bonjour Koiaji Pâtisserie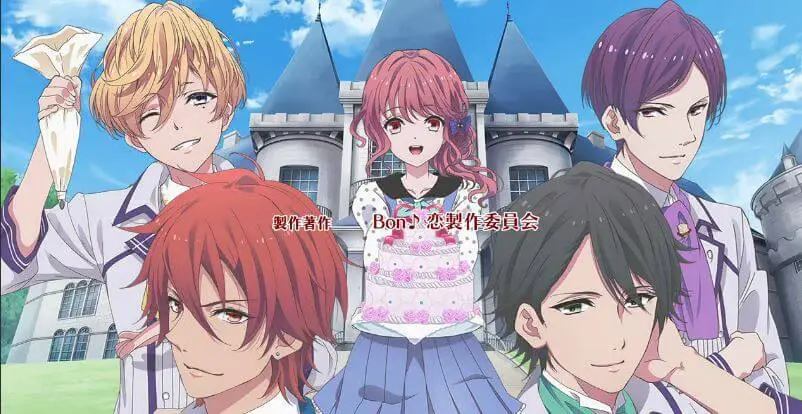 Madamoiselle, would you like a foam style sponge cake with sweet love flavoured icing topped off with a little fluffy moment sauce?
Or would you rather try a devil's food cake with a deep taste of angsty chocolate with a drizzle of domination?
Love flavoured baking is out speciality after all.
Catch these handsome students who try to win Sayuri's heart by presenting their baking skills? So, who will it be?
12. Brothers Conflict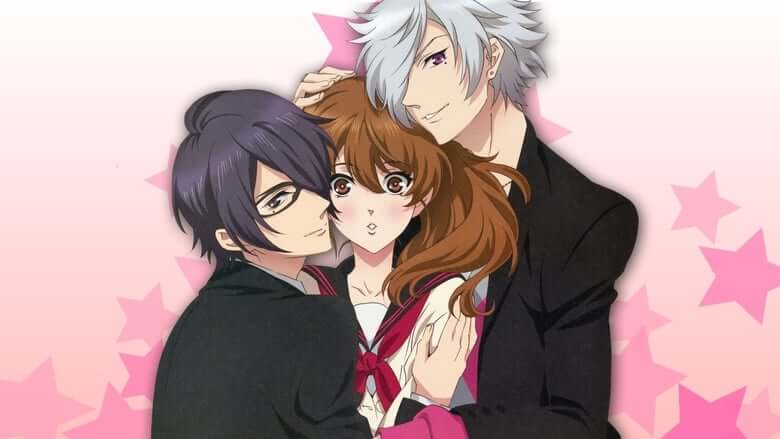 I'll admit.
13 stepbrothers is insane.
I get it.
But you know what's even more insane?
All of these brothers, fall in love with the same girl who is supposed to be their sister.
Honestly, you can sum this up as complicated.
It's messed up.
It's nonsense.
It's bonkers.
It's crazy.
It's… It's a lot of things, but that doesn't take away from how entertaining it is.
This is probably the most 'anime' an anime can ever get, but if you can watch it, it's definitely worth a watch.
Plot is definitely…questionable or…um… like unappetizing to say the least, but the way it is executed, definitely gives this anime at least a one-watch worth.
11. Amnesia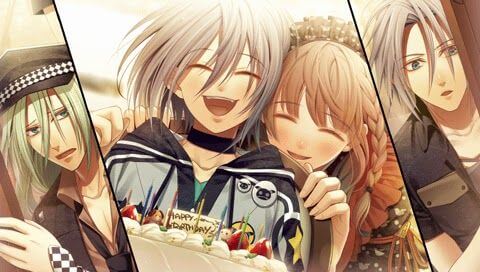 Open your eyes. What do you see?
Handsome men all claiming to be dating you.
Sounds like a dream, doesn't it?
Well it won't be if you wake up an absolutely blank slate, don't know who you are, how you are, why you are, when you are and where you are.
Discovering yourself Congress with discovering love and discovering why you loved each one of you did.
I'm the end when the time comes, you'll have to pick one. Which one will you pick?
10. Hiiro no Kakera
But you always wanted to be a princess!
I did!
And now you are one!
I am!
So, what's the problem?!
The problem is the fate of the world rests in my hands!
These hands!
Do you even know how big the entire world is?
How many people there are?
How many people this is going to influence?
All I wanted was to be a princess, get away from the unnecessary problem of life and live by following my dreams!
This is way too much to put on anyone's shoulders!
Let's just all hope that Tamaki is going to be fine with all of these knights in shining armours here to help her, the fate of the world is in her hands after all.
9. Uta no Prince-sama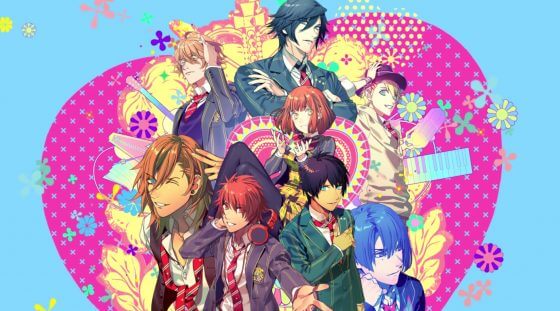 Music is difficult. Expressing the woes of your heart through your sounds or instruments.
Music is alive.
It won't always cooperate with you or obey you like an inanimate object.
It has the power to touch lives and open hearts.
Haruka's music is currently mad at her.
But that won't be the case anymore since she's going to Saotome academy.
Watch Haruka discover her music with the help of friends who will help her stand up, look up and take the world by horns.
8. Hakuoki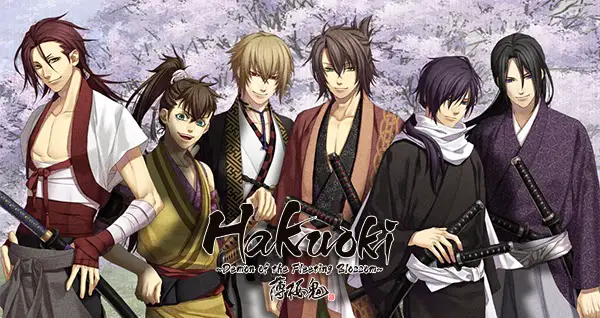 All you want to do is find your father.
You can do it!
You have set it on a journey to do it after all!
You've been doing all this time!
You can find your father!
Given your looks and strength, you shouldn't even be surprised trouble was knocking on your door.
Don't worry, you won't have to do everything alone, because to balance all of it and support you, a few samurai gentlemen are also at your doorstep.
You don't have to do everything alone. Take their help and achieve your goal. 
7. Fushigi Yuugi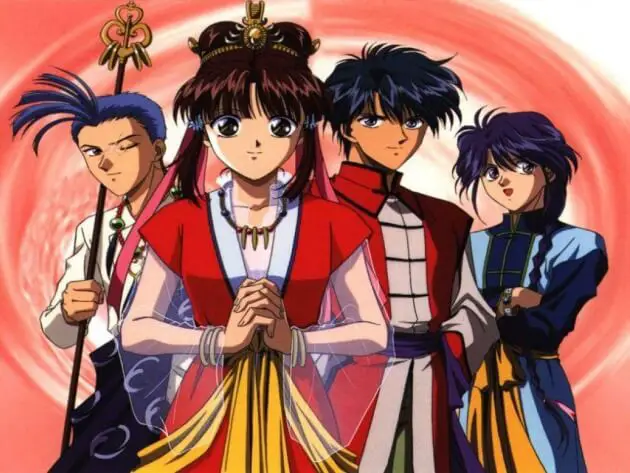 Step 1: Open a mysterious book to help you with your problems.
Step 2: Get incredibly rudely sucked into a new world.
Step 3: Become a priestess
Step 4: Solve their problems for them
Step 5: Become a hero
Step 6: Go back home… Or not.
Yuuki on her journey of a individual of power, finds new celestial warrior friends. As their journey progresses, they easily get attached to reach other and even you.
Would you still have the courage to leave all of them behind and return home? Maybe you won't… Or maybe you will.
6. Hanasakeru Seishounen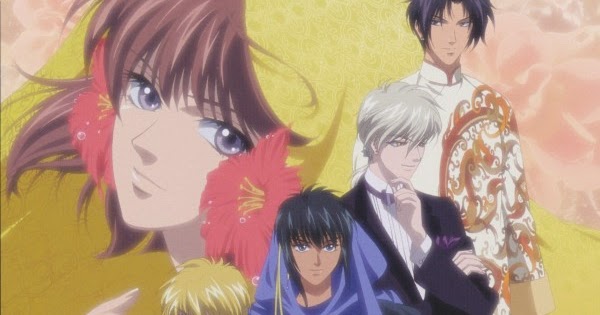 This equivalent of Disney Princess Jasmine has been living alone on an island with her leopard cub, Mustafa.
Kajika doesn't really seem to have any issues with it until she has to return home.
Excited to finally be able to start a proper life in Japan, her father has ordered her to join a marriage game, for finding her a husband right after she has arrived home.
It's unfair.
It's just not acceptable, but if the partners are incredibly cute, there's no harm in just trying once and for all, right?
5. Yamato Nadeshiko Shichihenge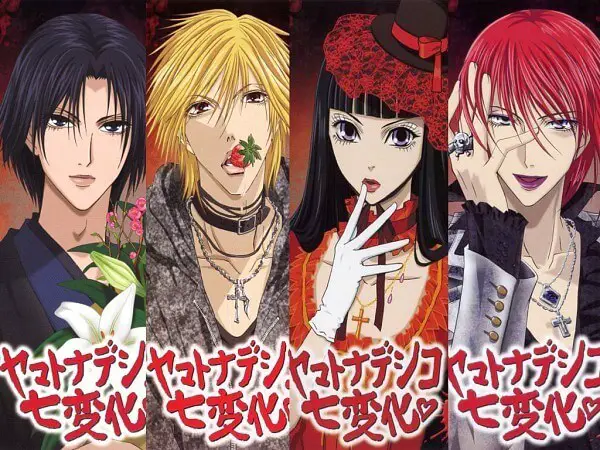 You have to do something to get rid of your social awkwardness.
Your aunt has a wonderful idea!
Have four handsome young rich gentlemen stay in the mansion and help you.
Eventually, but surely, you'll bloom into a pretty beautiful mannered and proper lady, wouldn't you?
Or would everything go entirely wrong ending up being a mess at the end?
4. Kamigami no Asobi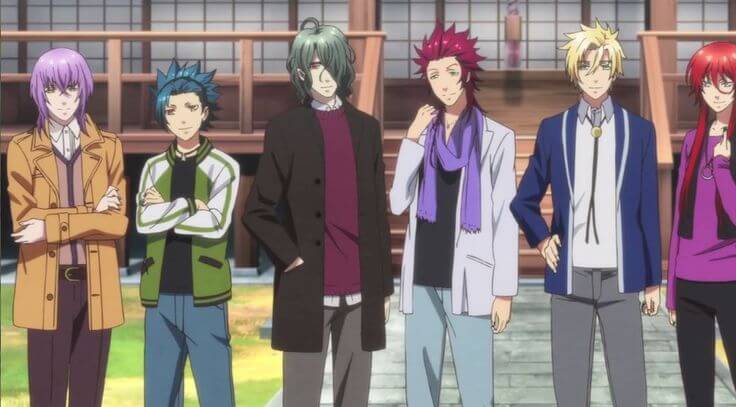 Look, being a god is great and all, but everyone needs to be human sometimes.
Even Gods.
Yui is assigned to give lessons to Norse gods on being human.
Ideals, devotions, feelings, life lessons and everything that remote is considered human!
Only if these handsome arrogant and weird gods would just listen to her for once!
While teaching these gods what it means to be human, she might as well, find something for herself, shouldn't she?
3. Akatsuki no Yona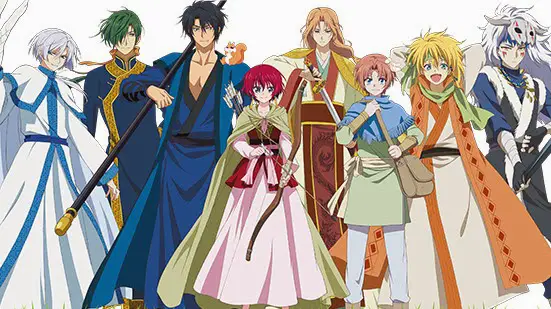 Yona is a princess; she has always been one.
But along with all the pleasures, being a Royal comes with its perils as well.
Her father's assassination leads her to an adventure to being judgement to the killers.
But whatever strength Yona has, it won't be enough, alone.
She summons the power of four dragons to help her.
Her devotion to her ideals and their powers, will help Yona get to the bottom of this coup while forming family, friendships and building a loyal foundation for herself.
Will Yona finally be able to pass judgement? Find out in Akatsuki no Yona.
2. Kamisama Hajimemashita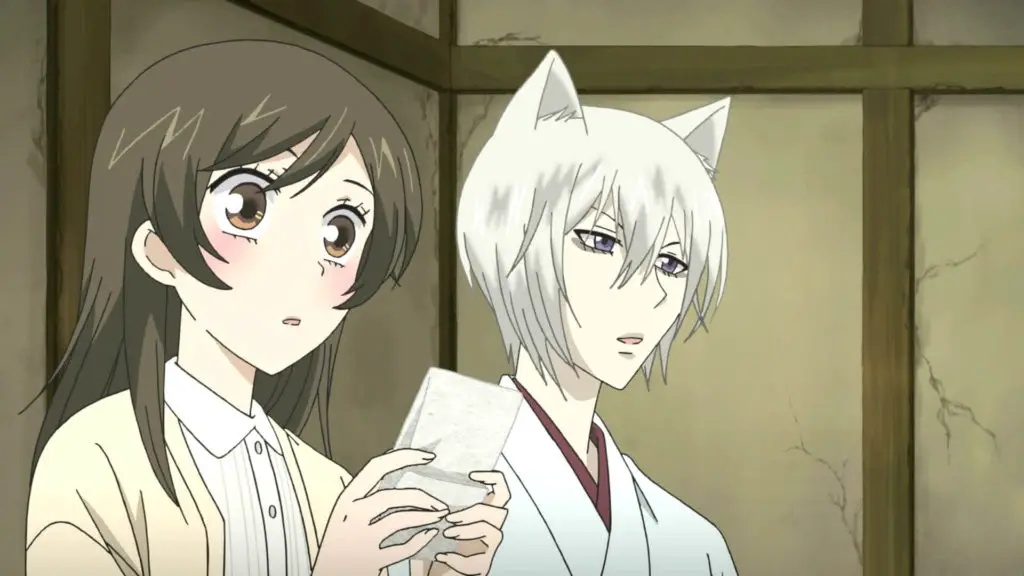 Being a god is not just sitting at a place and creating things or giving orders.
It is much much different and difficult as Narumi will understand later after Mikage makes her the matchmaking god.
All she needs to do is get people together with the ones that love.
Easier said than done right?
I guess but it comes with cleaning, writing,  tactics, betrayal, kidnapping, manipulating the past, curses, other arrogant god's, snakes and crows and so many more unexpected troubles.
Watch Narumi navigate through life as a god with the help of her trusty sidekicks and deal with God challenges.
1. Ouran High School Host Club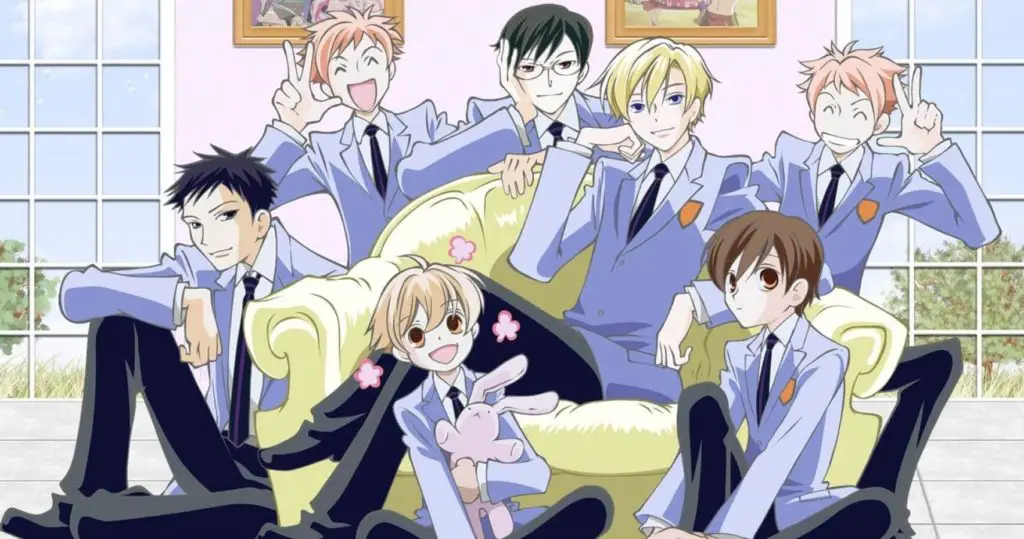 An academy only for the elite. You on the other hand are a mere scholarship student.
So, what can you do if you stumble upon an iffy club while looking for a place to study?
A few overly handsome gentlemen who have way too much time in their hands to entertain the girls in their school.
A host club. A huge debt. A repayment or punishment?
Ouran Host Club is the probably why any girls expectations in a relationship are way too high!
Cosplays, rich foods and shenaniganry!
What more could you ask for from high school life?
Some More Anime Recommendations
Sengoku Night Blood
Vampire Knight
La Corda D'oro: Primo Passo
Arcana Famiglia
Meiji Tokyo Renka
Dance with Devils
Kenka Banchou Otome: Girl Beats Boys
Koisuru Tenshi Angelique: Kokoro no Mezameru Toki
Neo Angelique Abyss
Harukanaru Toki no Naka de: Hachiyou Shou
Koisuru Tenshi Angelique: Kagayaki no Ashita
Magic-Kyun! Renaissance
Watashi ga Motete Dousunda
Tenshi Na Konamaiki
Hakuouki Hekketsuroku
Hana Yori Dango
Saiunkoku Monogatari