Take a trip to the past and relive the days of the samurai, mobsters, and ancient warriors with these historical anime.
Anime is home to historical anime themed stories that are sure to delight fans of historical anime aesthetic or brief touches on life.
Not all of these historical anime stories are historically accurate, but they are all based on true-to-life time periods.
18. Miss Hokusai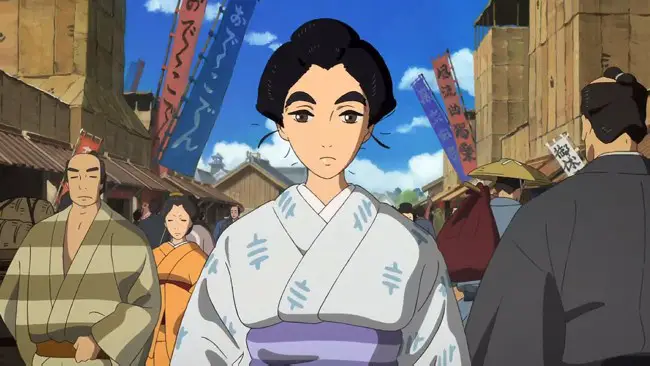 Studio: Production I.G.
Time Period: Edo Period
Episodes: 1 Movie
Quick Pitch: Katsuhika Oei is the daughter of the renowned painter Katsushika Hokusai. Little did Hokusai's fans in Japan and Europe know that Oei was instrumental in aiding him in his paintings.
17. Basilisk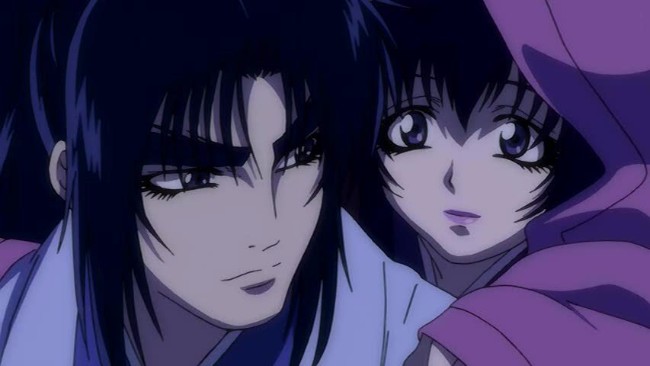 Studio: Gonzo
Time Period: Azuchi-Momoyama Period
Episodes: 24
Quick Pitch: The heirs of the Kouga and Iga clans, Gennosuke and Oboro, have fallen in love. They hope their future marriage will bring peace to their clans and that mixing their bloodlines will undo the unnatural genetic damages in their kin.
However, they are chosen to represent their respective clans in the upcoming battle. As the fight intensifies, the couple realizes they will have to face each other in battle.
16. 91 Days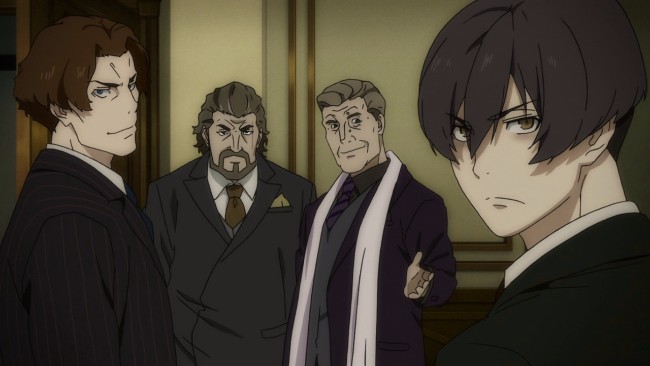 Studio: Shuka
Time Period: Prohibition America
Episodes: 13
Quick Pitch: Angelo Lagusa witnessed his family's murder at the hands of the Vanetti mafia family. After losing everything, Angelo fleas his hometown and assumes the identity of Avilio Bruno. Several years later, he encounters Nero Vanetti and uses him to infiltrate the Vanetti family.
15. Emma: A Victorian Romance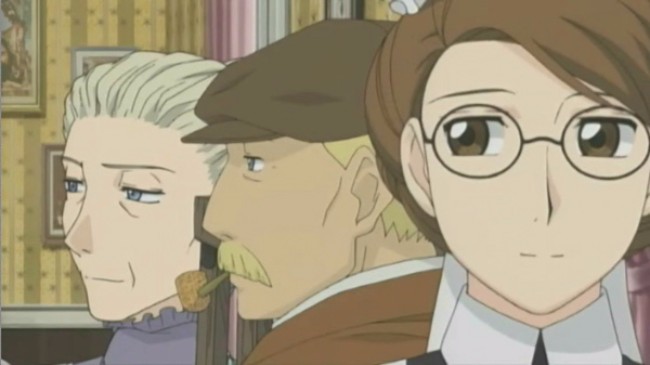 Studio: Studio Pierrot (Season 1) / Ajia-do Animation Works (Season 2)
Time Period: Victorian England
Episodes: 24
Quick Pitch: Social classes are sharply drawn in 19th-century London, England. Social standing determines one's place in the world. Emma is a hardworking maid, but she feels she is a burden.
However, her view changes after meeting William, the eldest son of a wealthy family. William's kindness captures Emma's heart, but could they truly fall in love despite social tradition?
14. Gintama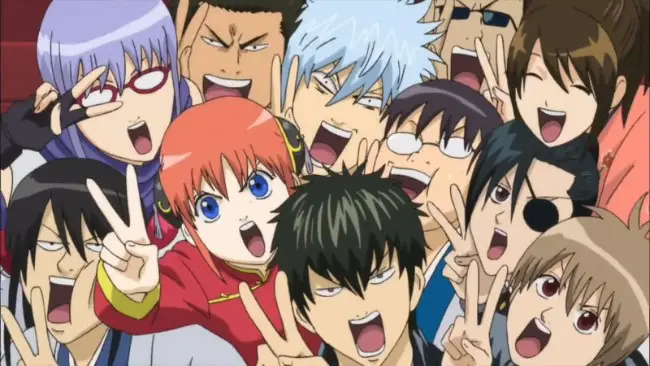 Studio: Sunrise / Bandai Namco Pictures
Time Period: Edo Period
Episodes: 334 + 2 OVAs + 4 Specials + 2 Movies
Quick Pitch: The Amanto is an alien race that invades Japan during the Edo Period and prohibits the use of swords. Gintoki Sakata is a samurai that makes a living performing odd jobs for customers.
Kagura and Shinpachi are his employees. Together, they face off against the Shinsengumi, rebels, assassins, and the looming threat of cancellation.
13. The Rose of Versailles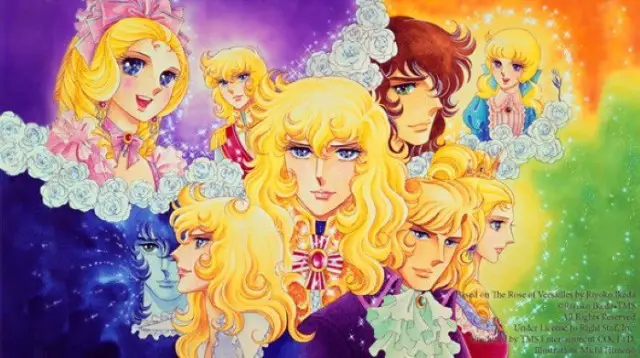 Studio: TMS Entertainment
Time Period: French Revolution
Episodes: 40 + 1 OVA + 1 Movie
Quick pitch: Marie Antoinette is born to a royal Austrian family and lives a life of luxury. However, at the age of 15, she must leave her family to marry the crown prince of France.
At the same time, a sixth daughter is born to General Jarjayes, which sends him into despair. General Jarjayes decides to raise his youngest daughter as a man and names her Oscar.
Oscar is trained to become the leader of the Royal Guards and is responsible for protecting Marie Antoinette during the French Revolution.
12. Sword of the Stranger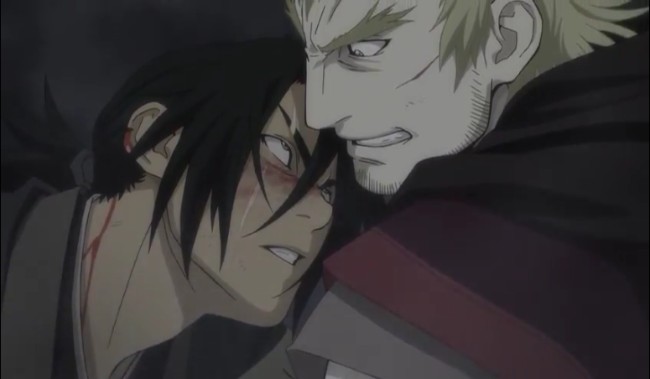 Studio: Bones
Time Period: Sengoku Period
Episodes: 1 Movie
Quick Pitch: Kotaro and his dog are on the run from Chinese assassins who believe his blood is the key to immortality. Along the way, the duo meets a nameless ronin who reluctantly agrees to take them to their destination.
11. The Tale of Princess Kaguya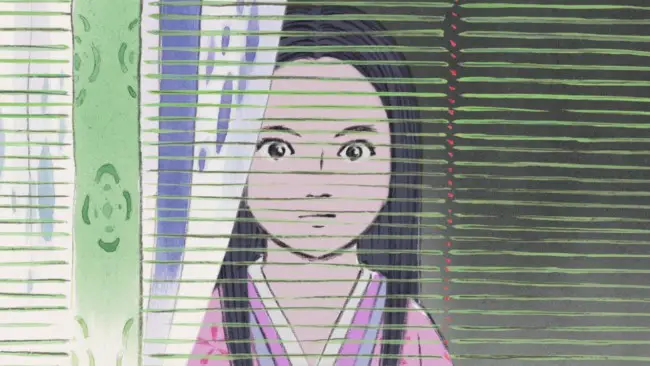 Studio: Studio Ghibli
Time Period: Heian Period
Episodes: 1 Movie
Quick Pitch: Okina works as a bamboo cutter in the countryside, and discovers a baby in a glowing shoot. He immediately takes the baby home to raise the child with his loving wife.
They believe she is a princess sent to Earth as a divine blessing and settle on naming her Kaguya. As time goes on, Kaguya's purpose and origin come to light.
10. Black Butler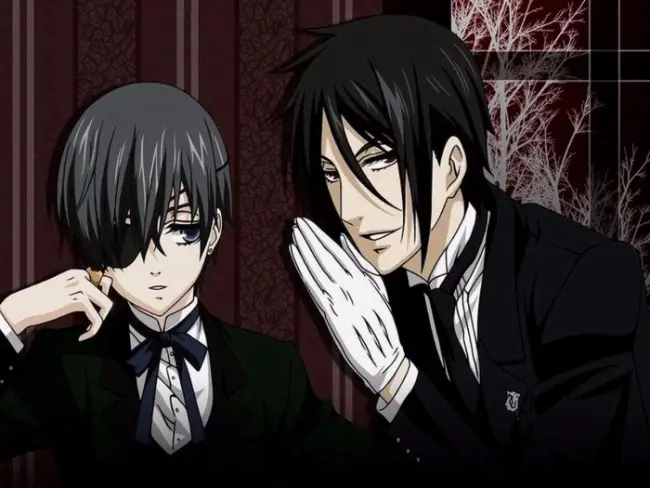 Studio: A-1 Pictures
Time Period: Victorian England
Episodes: 46 + 9 OVAs + 1 Movie
Quick Pitch: Ciel Phantomhive is the head of the aristocratic family known as "The Queen's Guard Dog." He forms a contract with the demon, Sebastian Michaelis, to seek revenge against those who murdered his parents. In return, Sebastian will be able to consume Ciel's soul.
9. Katanagatari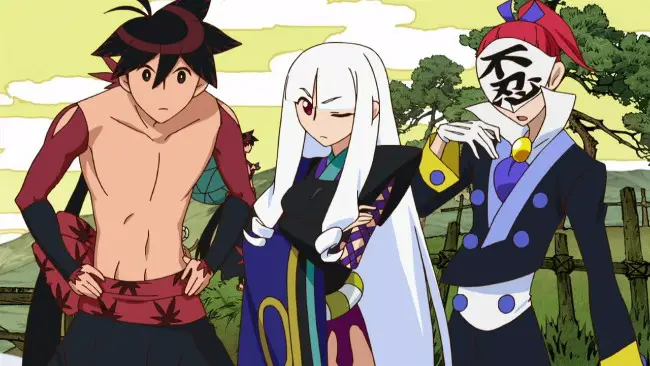 Studio: White Fox
Time Period: Edo Period
Episodes: 12
Quick pitch: Togame is seeking out 12 legendary swords called The Deviant Blades. She requests the aid of Shichika, who is the master of the Kyotouryuu fighting stance.
8. Mononoke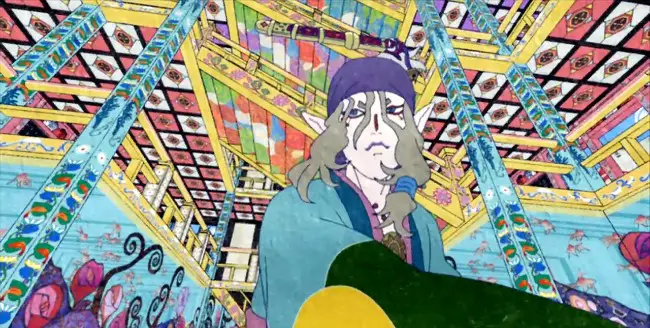 Studio: Toei Animation
Time Period: Edo Period
Episodes: 12
Quick Pitch: Kusuriuri is a wandering medicine seller who seeks out malevolent spirits called mononoke. Once Kusuriuri arrives in an area, he must discover the Shape, Truth, and Reasoning of the spirit before it can be exorcised.
7. Shouwa Genroku Rakugo Shinjuu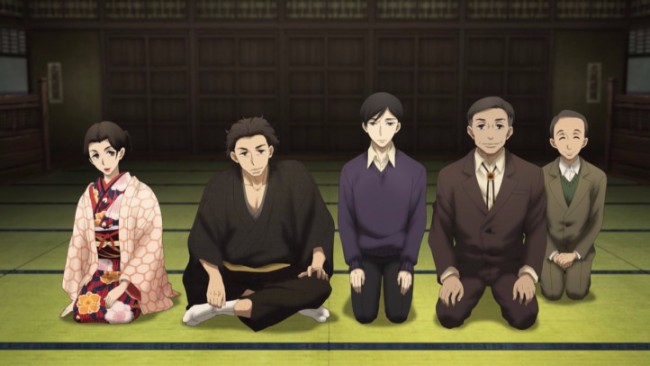 Studio: Studio Deen
Time Period: Showa Period
Episodes: 25
Quick Pitch:  Yotarou meets the distinguished rakugo master Yakumo and requests to become his first apprentice in order to learn the traditional theater form.
Once Yotarou begins, he meets an abrasive woman named Konatsu, who has been under Yakumo's care since her father's death. Their contrasting personalities brings back old memories of Yakumo and his rival in youth.
6. Kingdom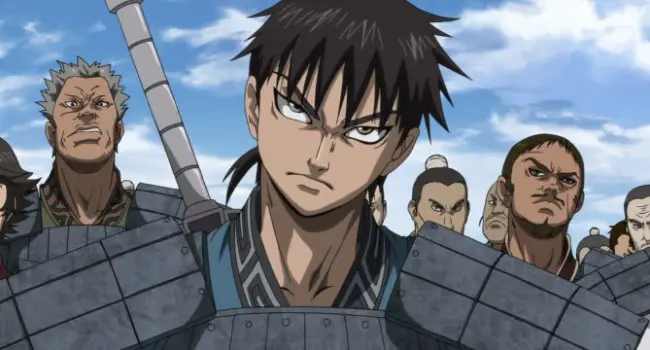 Studio: Studio Pierrot
Time Period: Chinese Warring States period
Episodes: 77
Quick Pitch: Xin Li is an orphaned slave living in the kingdom of Qin. Together with his friend Pao, Xin dreams of becoming a great general.
However, he is recruited to work as a retainer of the king. Afte a fierce coup d'état, Xin is given a mission that will set him on his path to becoming a great general.
5. Grave of the Fireflies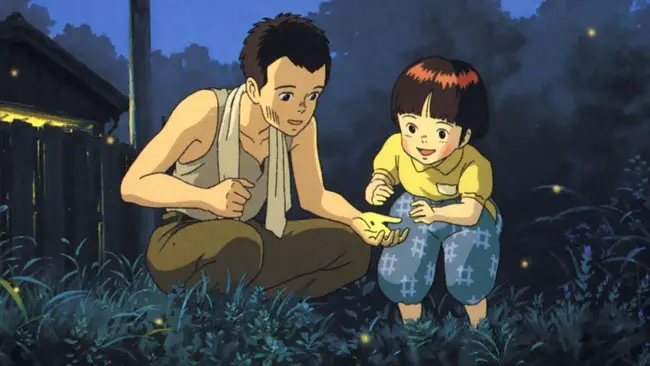 Studio: Studio Ghibli
Time Period: Late Showa Period (World War II)
Episodes: 1 Movie
Quick Pitch: Seita and Setsuko are siblings whose lives are ravaged by World War II. Orphaned and homeless, the two have no choice but to drift across the countryside. Despite meeting apathetic adults and witnessing the horrific aftermath of American bombings, the two maintain hope.
4. In This Corner of the World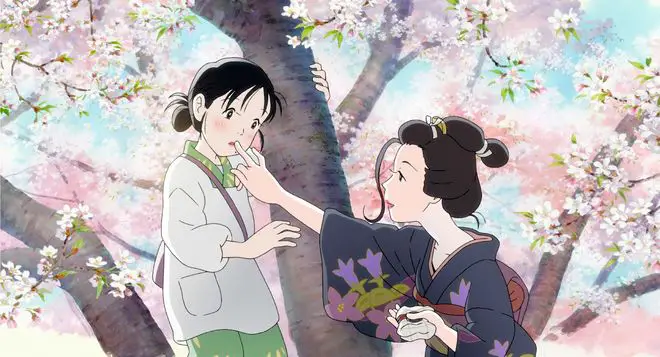 Studio: MAPPA
Time Period: Late Showa Period (World War II)
Episodes: 1 Movie
Quick Pitch: The story of historical anime is about a young woman named Suzu Urano. In 1944, she moves to the small town of Kure, which is just outside of Hiroshima.
Suzu recently married Shuusaku Houjou, who works as a clerk at a naval base. Living with her new family, Suzu starts getting used to a quiet life until the U.S. air raids start happening.
3. Rurouni Kenshin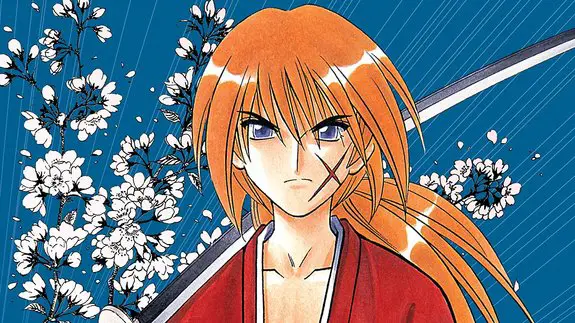 Studio: Studio Gallop / Studio Deen
Time Period: Meiji Period
Episodes: 95
Quick Pitch: In this historical anime Kenshin Homura is looking to atone for his past sins he committed as an assassin. He wanders Japan and dedicates his to protect the weak without spilling any blood.
One day, he stumbles upon a kendo dojo ran by Kaoru Kamiya. She allows Kenshin to stay at the dojo, but she gets pulled into adventures with him.
2. Baccano!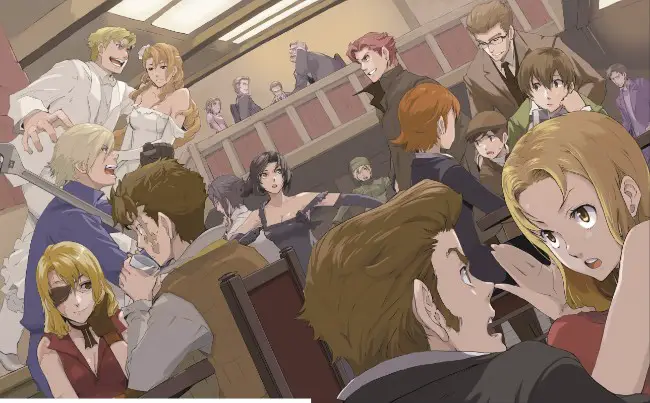 Studio: Brain's Base
Time Period: Prohibition America
Episode: 16
Quick Pitch: This historical anime is During the 1930s in Chicago, a transcontinental train called the Flying Pussyfoot begins its blood-soaked journey. An immortality elixir is the prize that draws various characters to the train.
1. Samurai Champloo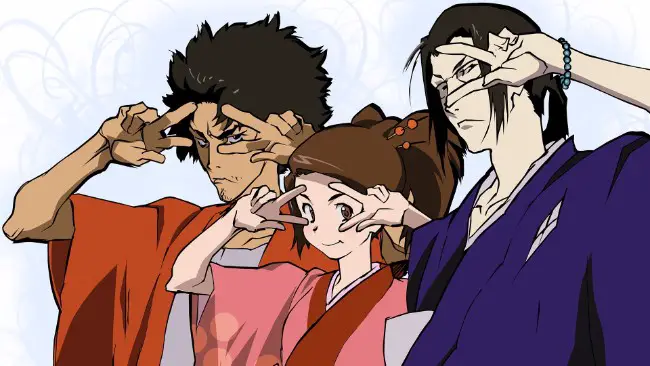 Studio: Manglobe
Time Period: Edo Period
Episodes: 26
Quick pitch: Mugen and Jin view each other as worthy opponents and decide to dual at a teahouse. In the midst of the chaos, the duo accidentally kills the magistrate's son and face execution.
Fuu, a waitress from the teahouse, offers to help them escape, but they must travel with her to search for a samurai that smells of sunflowers.