Today we are going to talk about the classics 1980s anime how good are they and which are the 1980s anime that you should watch.
This industry has been just booming in the past couple of years with new hits shows coming one after another and these days are like everything can be considered as an anime.
But today we are going to tell you about all those traditional 1980s anime yes all those anime series with those weird anime moves.
Lets continue with the list of 25 awesome 1980s anime to watch in todays times.
25. Vampire Hunter D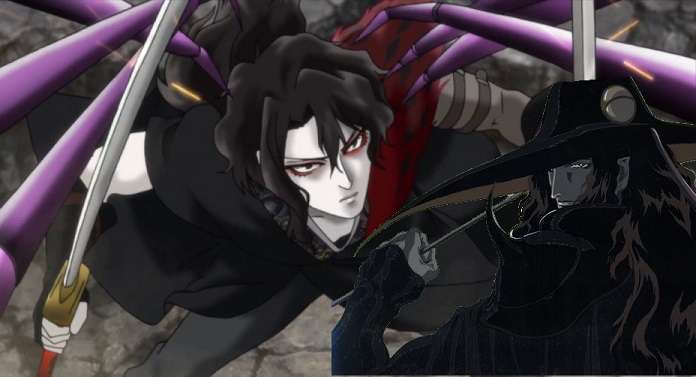 10,000 years in the future, the world has become a very different place; monsters roam the land freely, and people, although equipped with high tech weapons and cybernetic horses, live a humble life more suited to centuries past.
The story of this 1980s anime focuses on a small hamlet plagued by monster attacks and living under the shadow of rule by Count Magnus Lee, a powerful vampire lord who has ruled the land for thousands of years.
When a young girl is bitten by the Count and chosen as his current plaything, she seeks out help of a quiet wandering stranger, D. It so happens that D is one of the world's best vampire hunters, and he takes it upon himself to cut through Magnus Lee's many minions, and put an end to the Count's rule.
24. Urusei Yatsura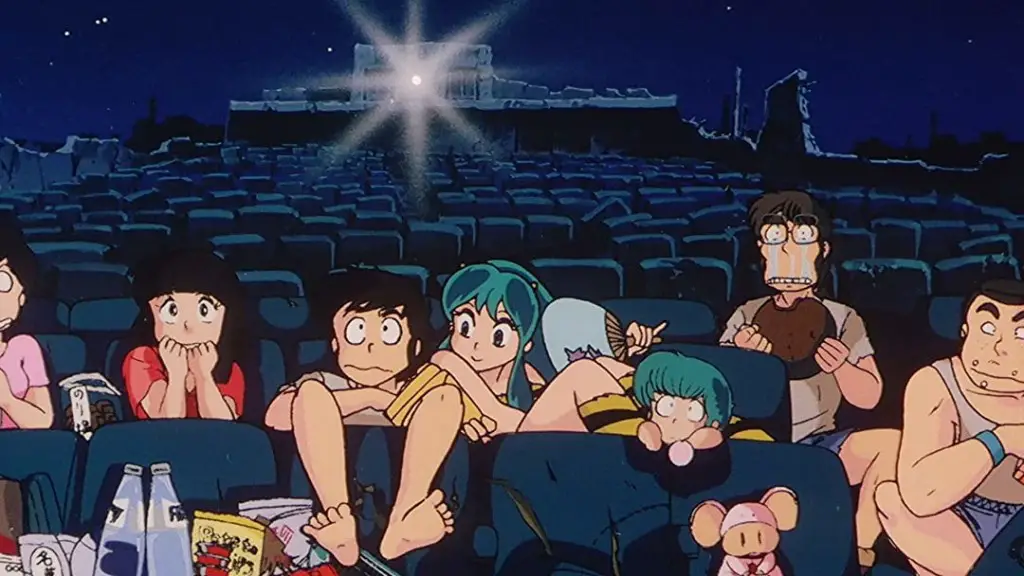 This 1980s anime is about Not much is notable about the lecherous Ataru Moroboshi, but his extraordinary bad luck sticks out like the horns in an alien's head. When Earth is threatened by a fleet of alien invaders known as the Oni, Ataru is selected to represent humanity in a duel against one of them.
It's a stroke of rare luck for Ataru that the duel is in fact a game of tag, and that his opponent is Lum, daughter of the Oni's leader, who places her personal dignity above victory—as Ataru finds out by seizing Lum's bikini top and with it, victory.
However, in this 1980s anime misfortune kicks in again when Lum mistakes Ataru's promise to marry his girlfriend, Shinobu Miyake, as the desire to wed Lum herself, and decides she rather likes the idea. Wielding her influence as an alien princess, she moves in with him.
Forced to deal with the consequences of his womanizing ways, Ataru must balance his crumbling relationship with Shinobu while keeping Lum happy, all the while flirting with every woman he meets.
23. Dirty Pair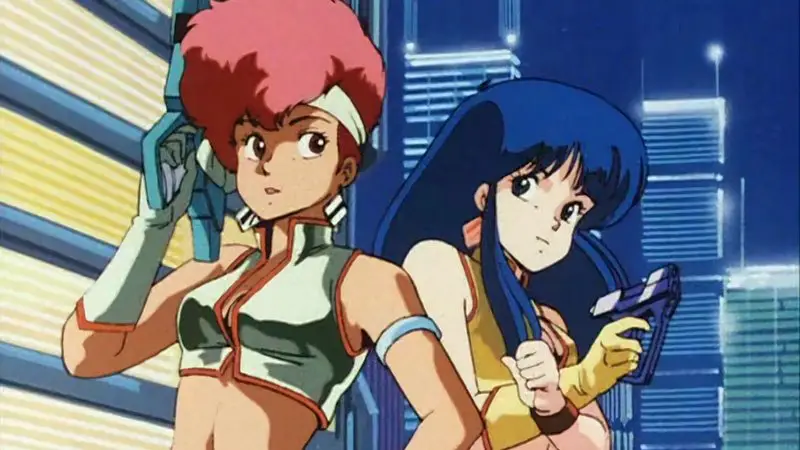 If you're in a big trouble, call the World Welfare Work Association or WWWA and this 1980s anime is all about this. They will send out a team of highly trained capable agents called Trouble Consultants who can solve your problems.
But if the team they send you is the Dirty Pair, there will be a lot of collateral damage aside from solving your problems.
22. Macross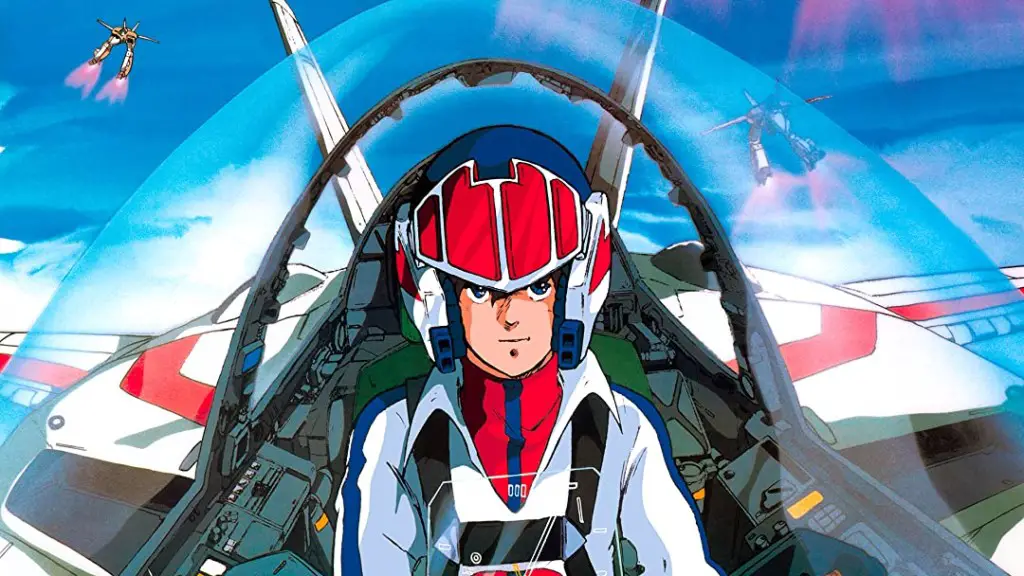 After a mysterious spaceship crashes into Earth, humanity realizes that they are not alone and this 1980s anime is all about this. Fearing a potential threat from space, the world pushes aside their nationalism, conflicting interests, and cultural differences, unifying under the banner of the United Nations.
The newly formed UN forces decide to repurpose the alien spacecraft, naming it SDF-1 Macross. Unfortunately, on the day of its maiden voyage, a fleet of spaceships belonging to a race of aliens known as Zentradi descend upon Earth, and the SDF-1 Macross, acting of its own accord, shoots down the incoming squadron, sparking an intergalactic war.
In an attempt to escape in this 1980s anime, the Macross tries to launch itself into the Moon's orbit, but the ship—as well as the city was in—is teleported to the far reaches of space.
Caught up in the mess are Hikaru Ichijou, a free-spirited acrobatic pilot, and Minmay Lynn, an aspiring idol. Together, alongside Macross's bridge officer Misa Hayase, they experience an epic journey rife with grief and drama as they begin their trek back to Earth, facing with the cruelties of war along the way. 
21. Angel's Egg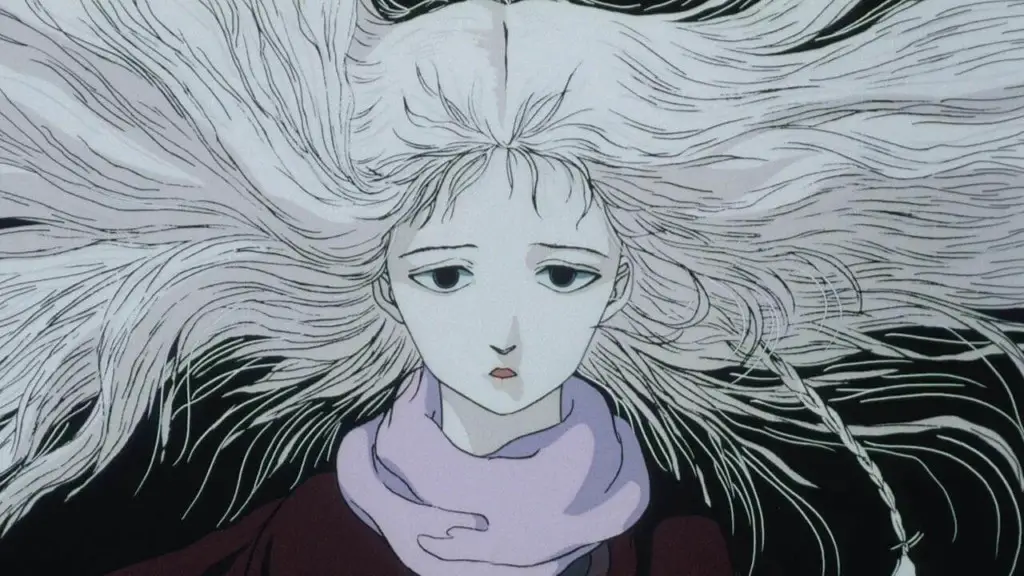 In a desolate and dark world full of shadows, lives one little girl who seems to do nothing but collect water in jars and protect a large egg she carries everywhere.
In this 1980s anime a mysterious man enters her life… and they discuss the world around them
20. Wicked City
In This 1980s anime There is Earth, our familiar world, and then there is the Black World, a parallel dimension that very few people are aware of. For centuries, a pact between the two worlds has been observed to maintain peace, and terms must be negotiated and renewed soon to continue relative harmony.
This time around, there is a militant faction that will stop at nothing to prevent the signing of a new treaty for inter-dimensional peace. Two agents of the elite organization known as the Black guards—defenders of the balance between the two worlds—are charged with insuring the success of the treaty.
Director Yoshiaki Kawajiri (Ninja Scroll) blends stylish eroticism, graphic horror and pulse-pounding action as these two race to consummate the peace treaty in time.
19. Crusher Joe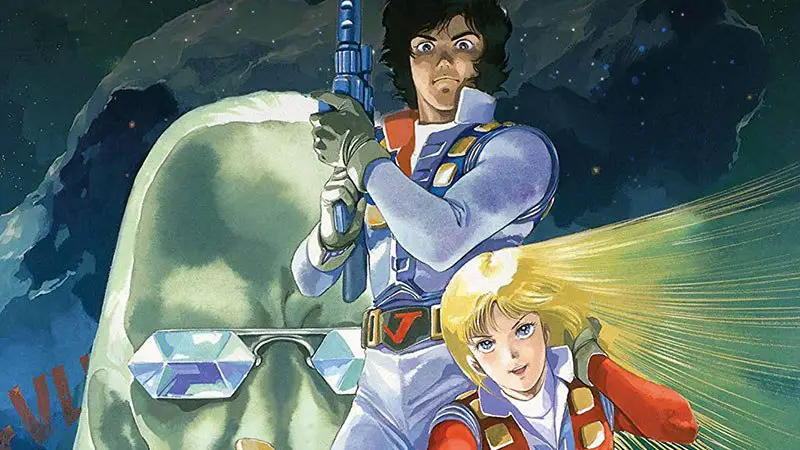 This 1980s anime is about Crushers: intergalactic Jacks-of-All-Trades who will take on any assignment for the right price. Crusher Joe heads a small team of these outer space troubleshooters that includes the cyborg Talos, the beautiful Alfin, and the obligatory kid sidekick Ricky.
A routine assignment escorting a cryogenically frozen heiress to a medical facility goes awry when the girl goes missing and Joe and his team are left holding the bag. It seems space pirates are trying to play the Crushers for patsies, but Joe doesn't take kindly to the setup and tracks the pirates to their home world.
The four heroes not only have to rescue their human cargo but take down the pirates in the process, which involves a heck of a lot of space dogfights, explosions, and good old-fashioned hand-to-hand combat.
18. Captain Tsubasa
This 1980s anime is about Captain Tsubasa is the passionate story of an elementary school student whose thoughts and dreams revolve almost entirely around the love of soccer. 11-year-old Tsubasa Oozora started playing soccer at a very young age, and while it was mostly just a recreational sport for his friends, for him, it developed into something of an obsession.
In order to pursue his dream to the best of his elementary school abilities, Tsubasa moves with his mother to Nankatsu city, which is well-known for its excellent elementary school soccer teams. But although he was easily the best in his old town, Nankatsu has a lot more competition, and he will need all of his skill and talent in order to stand out from this new crowd.
He encounters not only rivals, but also new friends like the pretty girl Sanae Nakazawa and the talented goalkeeper, Genzo Wakabayashi, who shares the same passion as Tsubasa, and will prove to be a treasured friend in helping him push towards his dreams.
Representing Japan in the FIFA World Cup is Tsubasa's ultimate dream, but it will take a lot more than talent to reach it.
17. Maison Ikkoku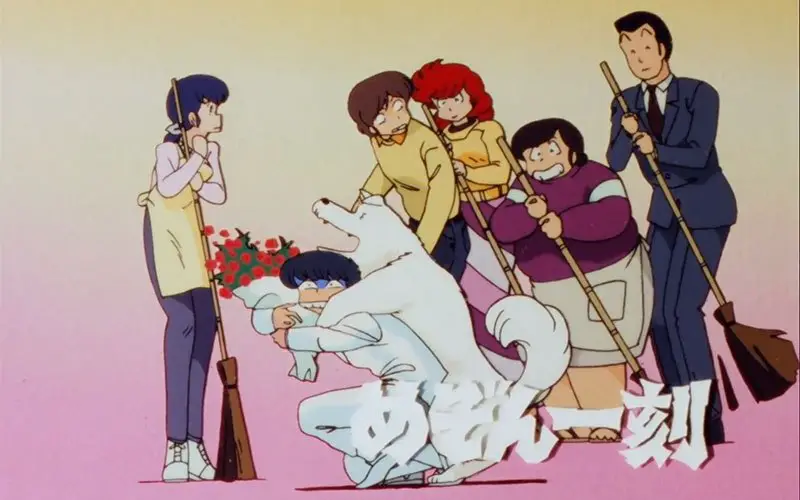 This 1980s anime is about Maison Ikkoku is an old boarding house in the town of Clock Hill. It is relatively comfortable to live in, but unfortunately, it doesn't provide its tenants with the excitement and modernity that normal college students prefer. So… they improvise. One of the students is 20-year-old Yusaku Godai, a calm and good-natured young man, who is doing his best to make friends and enjoy life.
But being a typical introvert, he is often teased and taken advantage of by his other, more assertive roommates. Too stressed to continue living this way, he makes a decision to move out to a more peaceful residence. However, just as he is about to leave the house, he bumps into the beautiful Kyoko Otonashi, who introduces herself as the new manager.
For Godai, this is love at first sight, and even though he was set on finding a new place, her charm allows him to see the light at the end of the tunnel. However, despite her youth and kind nature, Kyoko is actually a widow who lost her husband in a tragic accident.
This has left her scarred and very vulnerable, and even though she does her best to be positive, it is evident that depression is taking over her. Godai and Kyoko quickly become very close, and he makes it his ultimate goal in life to make her happy, no matter what.
16. Magical Princess Minky Momo
This 1980s anime is about Momo is the princess of Fenarinarsa, a land of dreams that is getting further and further from Earth. She is sent to help the Earth regain faith in its dreams.
To assist her are her friends Sindbook, Mocha, and Pipiru and her magic wand that transforms her into an adult.
She's ready and willing to help anyone she can in order to make their dream come true, no matter what happens.
15. The Mysterious Cities of Gold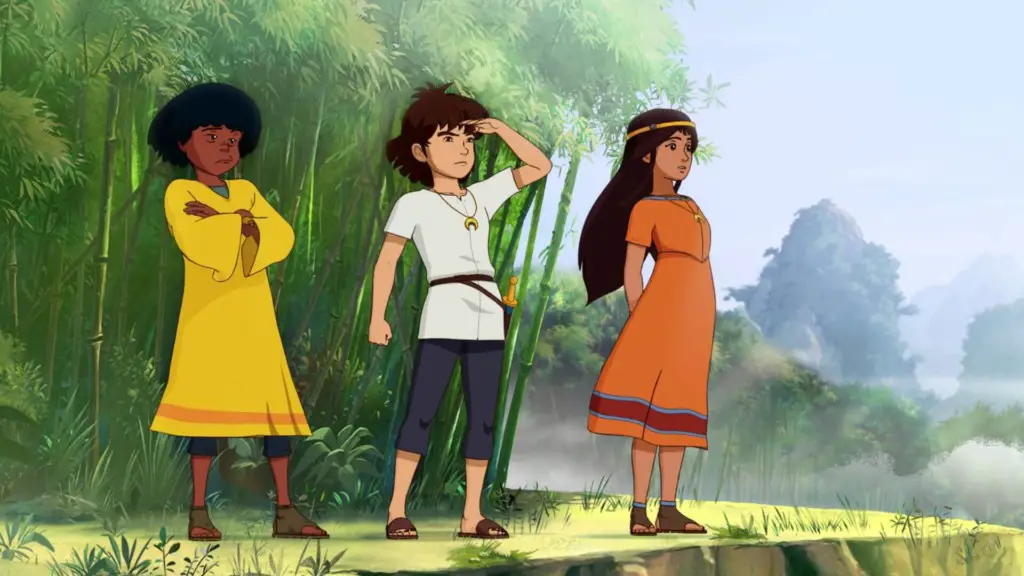 This 1980s anime starts in 1532. Esteban, age 12 is a foundling from Barcelona, with a mysterious power of ordering the Sun to appear, for which he is called "Child of the Sun." Upon the death of his adoptive father, Esteban learns he was rescued as a baby from a sinking ship in the ocean.
The mysterious medallion that Esteban wears since ever has a trace somewhere in the New World, probably coming from the Mysterious Cities of Gold. Esteban leaves Spain to find his parents and find out who he is. On the way he meets Zia, an Inca girl who was kidnapped from her people years back and has exactly the same medallion as him.
Later on, they are joined by Tao, a young Galapagos robinson, the last descendant of the Empire of Heva, an Empire said to have built the Cities of Gold. Following Coyolite, the shining star represented on their medallions, the three children travel through the unexplored New World, searching for the Cities of Gold, believing that this way is leading them to their lost parents.
14. Attacker You!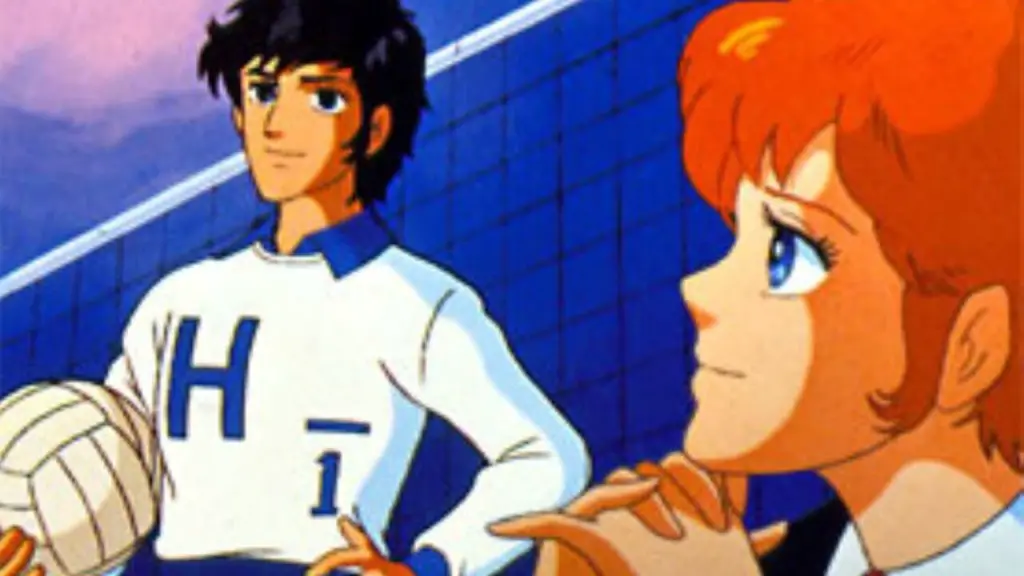 This 1980s anime is about Attacker You! is the story of ambitious and energetic 13-year-old junior high schoolgirl You Hazuki (variously known as "Mila," "Jeanne" or "Juana" in Western dubbed versions of the anime), who moves to Tokyo from Osaka to live with her father Toshihiko, a cameraman recently returned from Peru, and attend school.
You's mother is not in the picture, having left when You was very young. Also living with You and her father is her younger brother Sunny, who is very attached to his older sister and tends to follow her everywhere she goes, including to school and to her volleyball matches.
You is also curious about Kyushi Tajima, the pretty blonde woman whom she sees covering volleyball games on television, and about why her father becomes very angry whenever You mentions her. You is passionate about volleyball and dreams of one day being a part of Japan's national women's volleyball team in the 1988 Seoul Olympics.
She joins her school's girls' volleyball team and quickly becomes one of the top players, although her coach (who is also her homeroom teacher) is brutal and literally slaps his players around when they don't live up to his expectations. You begins a tumultuous friendship with former school volleyball champ and former arch-rival Nami Hayase (French name: "Peggy"), which comes to a head when the two girls join opposing professional teams.
She also develops a crush on So Takiki, the captain of the Hikawa boys' volleyball team (known as "Shiro," "Serge" or "Sergio" in various Western versions), and puts as much effort into trying to win his heart as she does into her game.
13. Daicon
This 1980s anime is about a girl is visited by two men from a space ship. They give her water she needs to water her daicon (radish).
On her journey to deliver the water, this girl has to fight demons and giant robots.
12. Ranma ½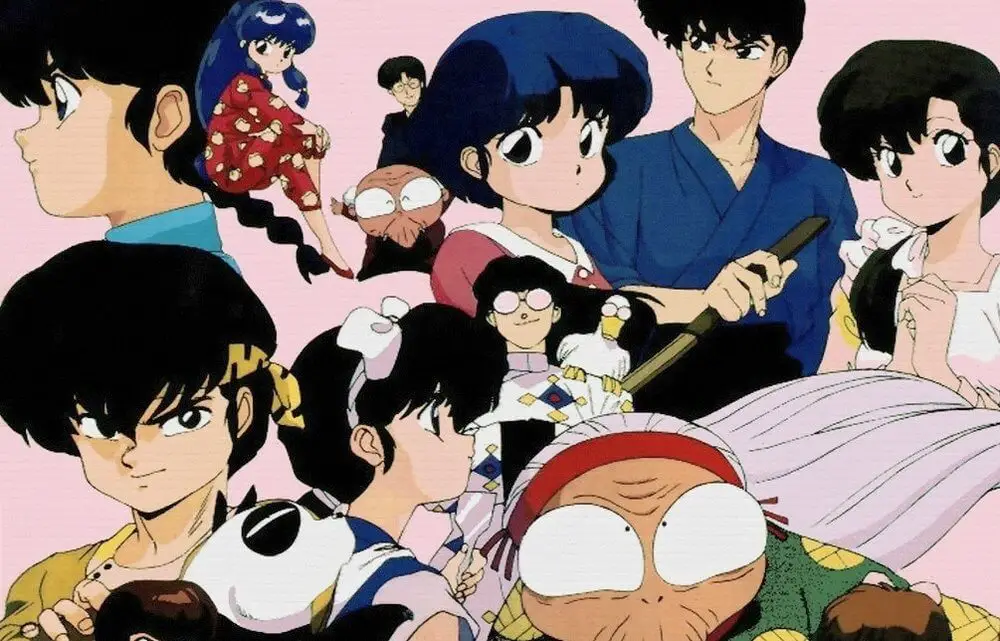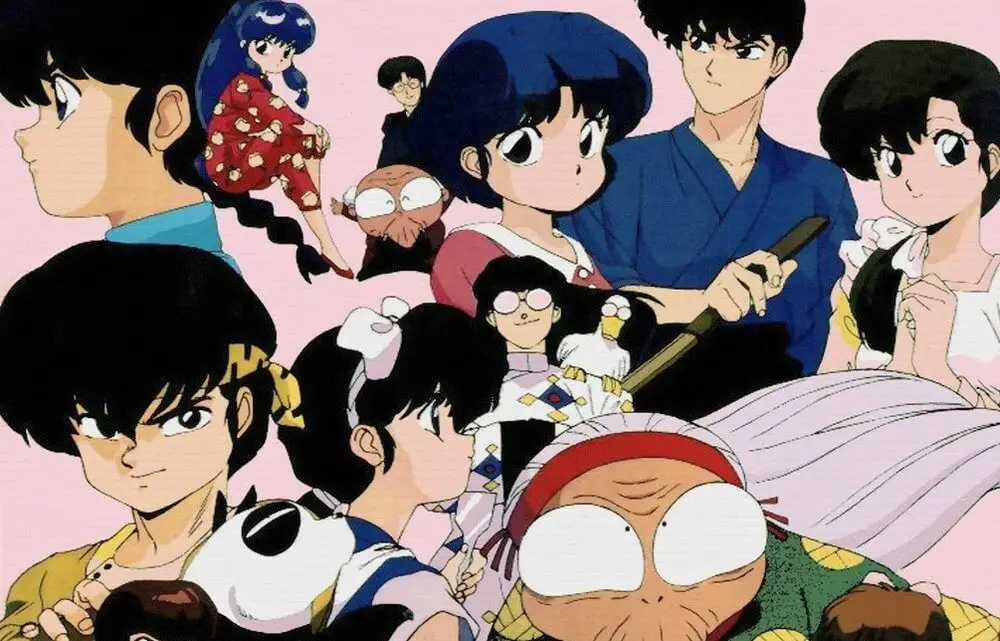 This 1980s anime is about Ranma Saotome is a top-class martial artist and prodigy at the Saotome "Anything-Goes" school of martial arts. While training in China, he and his father meet a terrible fate when they accidentally fall into a cursed spring. Now, Ranma is cursed to turn into a girl when splashed with cold water, and only hot water can turn him back into a boy.
Things are only complicated further when Ranma discovers that his father has arranged for him to marry one of Soun Tendo's three daughters in order to secure the future of the Tendo dojo. Though Soun learns of Ranma's predicament, he is still determined to go ahead with the engagement, and chooses his youngest daughter Akane, who happens to be a skilled martial artist herself and is notorious for hating men.
Ranma ½ follows the hilarious adventures of Ranma and Akane as they encounter various opponents, meet new love interests, and find different ways to make each other angry, all while their engagement hangs over their head. 
11. Mobile Suit Zeta Gundam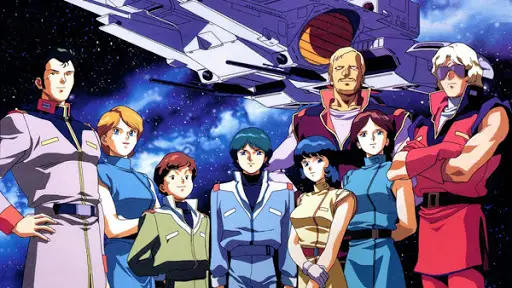 This 1980s anime is about Universal Century 0087, and the One Year War between the Earth Federation and Principality of Zeon is over. The Earth Federation has created an elite task force, known as the Titans, who are responsible for hunting the remaining Zeon forces.
However, in this 1980s anime the power-hungry Titans have shown themselves to be no better than Zeon, spurring the creation of a rebellious faction called the Anti-Earth Union Group (AEUG). 17-year-old Kamille Bidan lives in the colony Green Noa, home to a Titan base.
Kamille gets in trouble after assaulting a Titan officer, an event that coincides with an attack led by former Zeon ace Char Aznable, now known as AEUG pilot Quattro Bajeena. When Kamille steals a Titan's prototype Gundam, he soon finds himself in the middle of the dangerous conflict. 
10. Saint Seiya: Knights of the Zodiac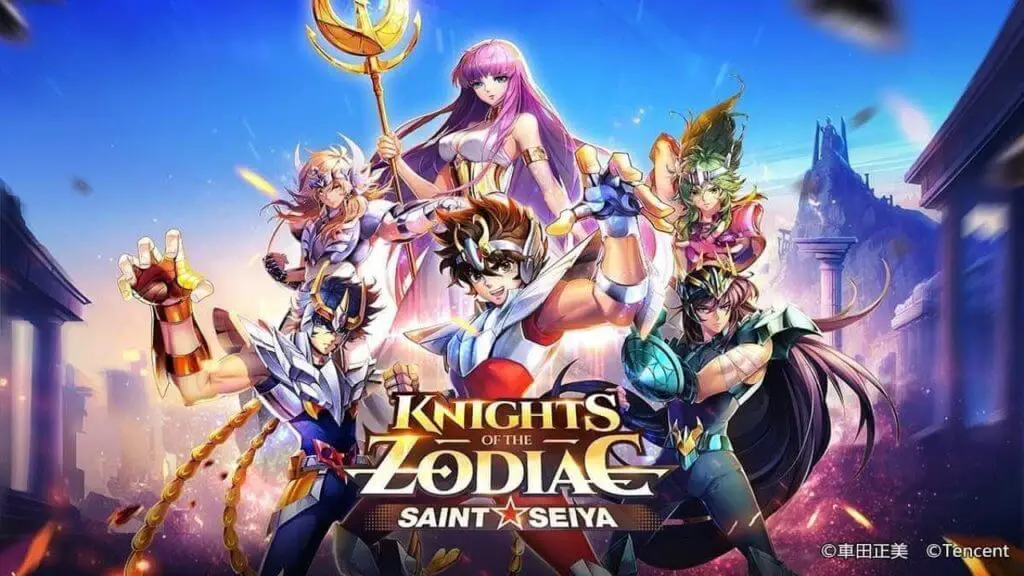 This 1980s anime is about Zeus had a daughter named Athena, the goddess of war. A group of youths flocked to Athena fighting to protect her amidst heroic battles as her "Saints". Their proof of being a Saint laid with the battle protector known as Sacred Cloth.After a virtual eternity, a new struggle is about to unfold now again over the Cloth.
In this 1980s anime a boy named Seiya has crossed way over to Greece to undergo the training to become a Saint and obtained the Cloth, Bronze cloth, the lowest position among Saints. Every Saint takes a constellation as their tutelary god. And Seiya's guardian star is Pegasus. Now, the saints gather together from all over the world to participate in the "Galatic War" – championship of Saints, aiming at the Gold Cloth, the symbol of ruler of the Saints.
The curtain for Galatic War has been cut open. During the death battle between the Saints, Phoenix, the Black Saint, suddenly appeared on the scene and runs off with Gold Cloth in front of a full house in his ambition to become ruler of the world.
Seiya and his fellow bronze cloth warriors go after Phoenix and his "Shadow Army" to retrieve the lost Gold Cloth…The battles waged among the saints, the strongest young men on earth, begin now!
9. Akira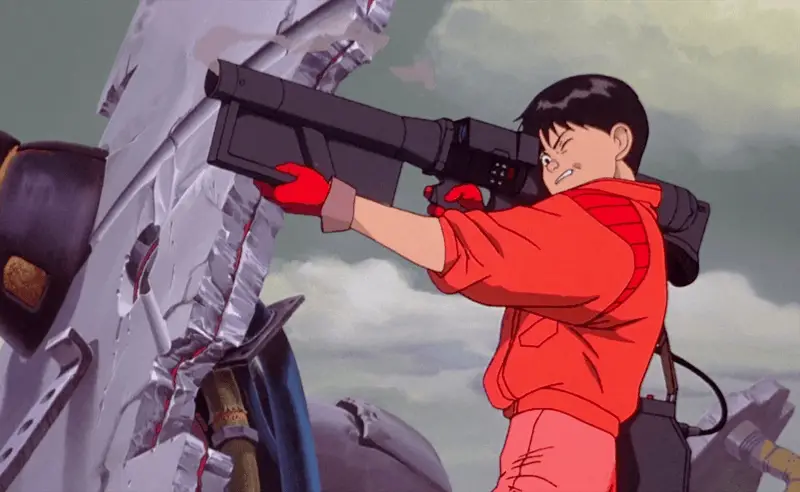 This 1980s anime is about Japan, 1988. An explosion caused by a young boy with psychic powers tears through the city of Tokyo and ignites the fuse that leads to World War III. In order to prevent any further destruction, he is captured and taken into custody, never to be heard from again. Now, in the year 2019, a restored version of the city known as Neo-Tokyo—an area rife with gang violence and terrorism against the current government—stands in its place.
Here in this 1980s anime, Shoutarou Kaneda leads "the Capsules," a group of misfits known for riding large, custom motorcycles and being in constant conflict with their rivals "the Clowns." During one of these battles, Shoutarou's best friend Tetsuo Shima is caught up in an accident with an esper who finds himself in the streets of Tokyo after escaping confinement from a government institution.
Through this encounter, Tetsuo begins to develop his own mysterious abilities, as the government seeks to quarantine this latest psychic in a desperate attempt to prevent him from unleashing the destructive power that could once again bring the city to its knees.
8. Grave of the Fireflies
This 1980s anime is about World War II reaches its conclusion in 1945, Japan faces widespread destruction in the form of American bombings, devastating city after city. Hotaru no Haka, also known as Grave of the Fireflies, is the story of Seita and his sister Setsuko, two Japanese children whose lives are ravaged by the brutal war.
They have lost their mother, their father, their home, and the prospect of a bright future—all tragic consequences of the war. Now orphaned and homeless, Seita and Setsuko have no choice but to drift across the countryside, beset by starvation and disease.
Met with the apathy of adults along the way, they find that desperate circumstances can turn even the kindest of people cruel yet their youthful hope shines brightly in the face of unrelenting hardship, preventing the siblings from swiftly succumbing to an inevitable fate.
7. My Neighbor Totoro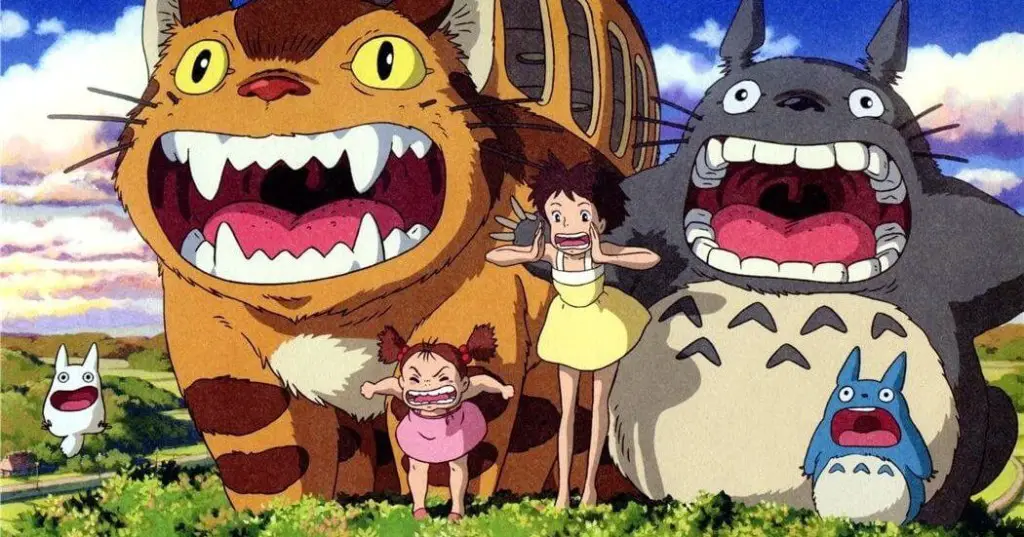 This 1980s anime starts in 1950s Japan, Tatsuo Kusakabe relocates himself and his two daughters, Satsuki and Mei, to the countryside to be closer to their mother, who is hospitalized due to long-term illness.
As the girls grow acquainted with rural life, Mei encounters a small, bunny-like creature in the yard one day. Chasing it into the forest, she finds "Totoro"—a giant, mystical forest spirit whom she soon befriends.
Before long, Satsuki too meets Totoro, and the two girls suddenly find their lives filled with magical adventures in nature and fantastical creatures of the woods. 
6. Fist of the North Star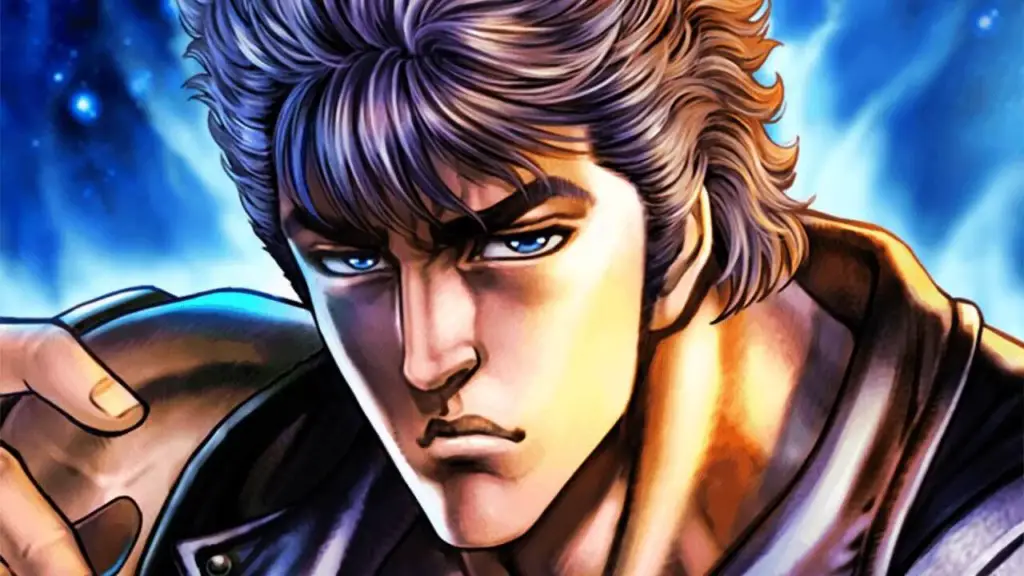 In the year 1980s anime, after being betrayed and left for dead, bravehearted warrior Kenshirou wanders a post-apocalyptic wasteland on a quest to track down his rival, Shin, who has kidnapped his beloved fiancée Yuria. During his journey, Kenshirou makes use of his deadly fighting form, Hokuto Shinken, to defend the helpless from bloodthirsty ravagers.
It isn't long before his exploits begin to attract the attention of greater enemies, like warlords and rival martial artists, and Keshirou finds himself involved with more than he originally bargained for. Faced with ever-increasing odds, the successor of Hokuto Shinken is forced to put his skills to the test in an effort to take back what he cares for most.
And as these new challenges present themselves and the battle against injustice intensifies, namely his conflict with Shin and the rest of the Nanto Seiken school of martial arts, Kenshirou is gradually transformed into the savior of an irradiated and violent world.
5. Castle in the Sky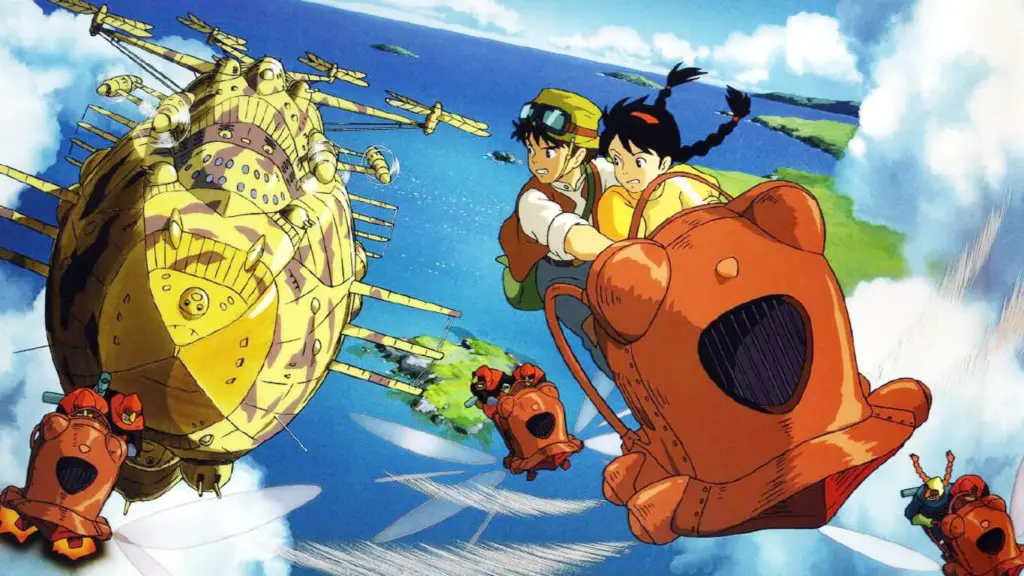 This 1980s anime is about Tenkuu no Shiro Laputa takes place in a world where humanity once built great flying cities. A catastrophe later destroyed all of these majestic creations, forcing the human race to once again live on the ground. Despite these setbacks, humanity still has a passion for flight and explores the skies with planes and airships.
A young girl named Sheeta is on one such airship, having been abducted by the government agent Muska. When the ship is attacked by the air pirate Captain Dola, Sheeta takes the opportunity to escape. Saved by the grace of luck and magic, Sheeta is found by a young boy named Pazu.
The two later discover that Sheeta's amulet is the key to finding Laputa—a legendary castle that is said to be the greatest of the flying cities. Together these new friends head out to find the castle and unravel its mysteries before the greedy and evil people of the world do.
4. Kiki's Delivery Service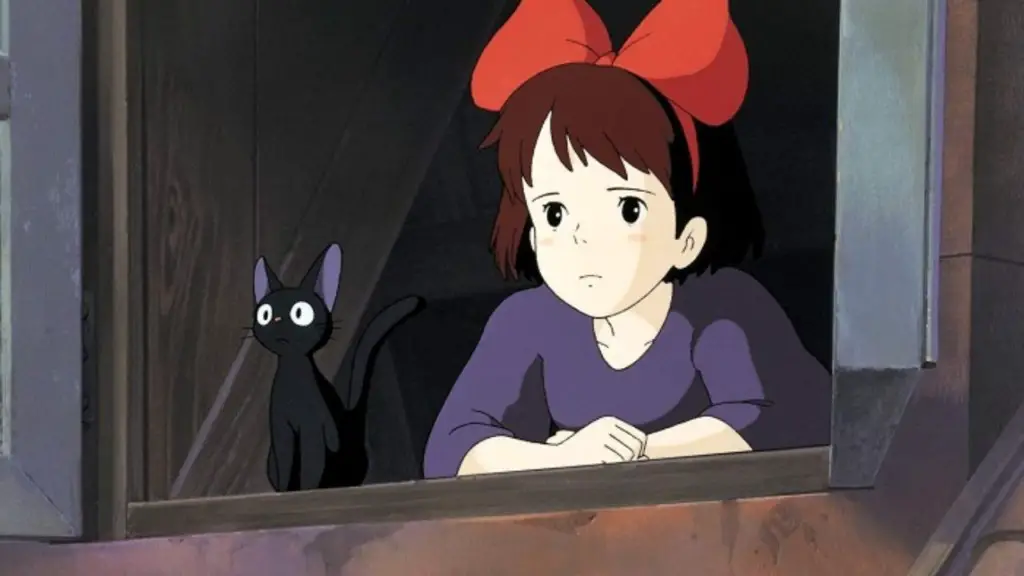 This 1980s anime is about Kiki, a 13-year-old witch-in-training, must spend a year living on her own in a distant town in order to become a full-fledged witch. Leaving her family and friends, Kiki undertakes this tradition when she flies out into the open world atop her broomstick with her black cat Jiji.
As she settles down in the coastal town of Koriko, Kiki struggles to adapt and ends up wandering the streets with no place to stay—until she encounters Osono, who offers Kiki boarding in exchange for making deliveries for her small bakery.
Before long, Kiki decides to open her own courier service by broomstick, beginning her journey to independence. In attempting to find her place among the townsfolk, Kiki brings with her exciting new experiences and comes to understand the true meaning of responsibility.
3. Dragon Ball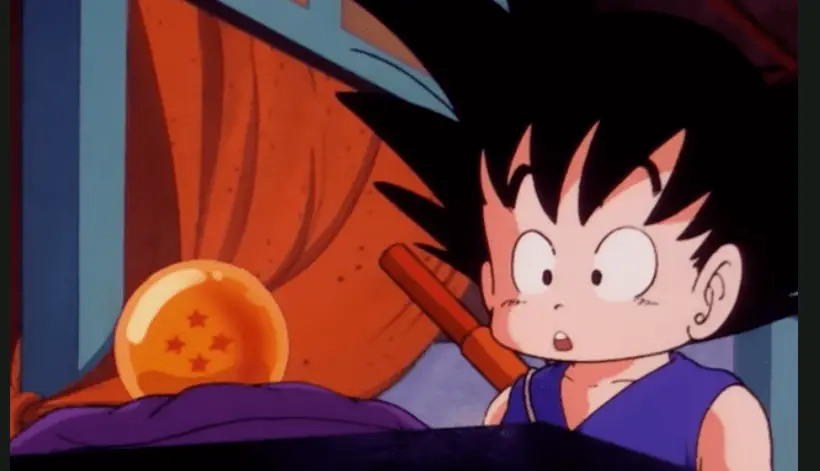 This 1980s anime is about Gokuu Son is a young boy who lives in the woods all alone—that is, until a girl named Bulma runs into him in her search for a set of magical objects called the "Dragon Balls." Since the artifacts are said to grant one wish to whoever collects all seven, Bulma hopes to gather them and wish for a perfect boyfriend.
Gokuu happens to be in possession of a dragon ball, but unfortunately for Bulma, he refuses to part ways with it, so she makes him a deal: he can tag along on her journey if he lets her borrow the dragon ball's power. With that, the two set off on the journey of a lifetime. They don't go on the journey alone.
On the way, they meet the old Muten-Roshi and wannabe disciple Kuririn, with whom Gokuu trains to become a stronger martial artist for the upcoming World Martial Arts Tournament. However, in this 1980s anime it's not all fun and games; the ability to make any wish come true is a powerful one, and there are others who would do much worse than just wishing for a boyfriend.
To stop those who would try to abuse the legendary power, they train to become stronger fighters, using their newfound strength to help the people around them along the way.
2. Royal Space Force: The Wings of Honnêamise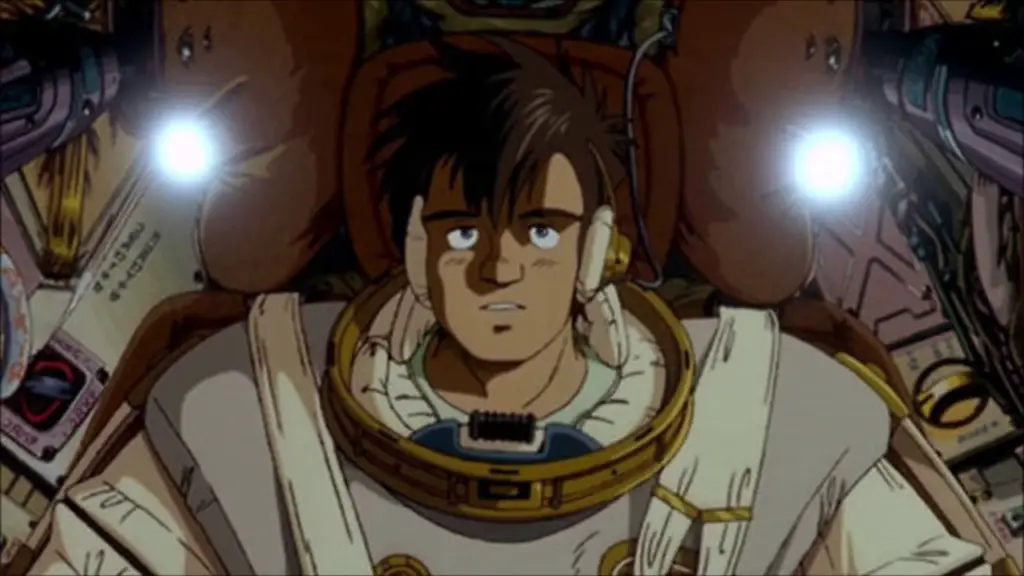 This 1980s anime is about Shirotsugh "Shiro" Lhadatt may be a cadet in the Kingdom of Honneamise's Royal Space Force (RSF), but he has never been in space before—in fact, nobody has. The RSF is often regarded as a failure both by the country's citizens and a government more interested in precipitating a war with a neighboring country than scientific achievement.
Following the funeral of a fellow cadet, an unmotivated Shiro is walking in the city one night, when he bumps into Riquinni Nonderaiko, a young, pious woman, genuinely enthusiastic about the significance of space exploration. As the two gradually bond, Riquinni's encouragement inspires Shiro to volunteer as a pilot for a prospective rocket ship, potentially becoming Honneamise's first man in space.
Shiro and the RSF are soon joined by a team of elderly but eager scientists and engineers, and together, they embark on a mission to mold their nation's space program into a success. However, in this 1980s anime their efforts soon catch the attention of the government, which seems to have a different plan for the RSF in mind.
Even as the odds are stacked against them, these men and women continue to stubbornly look to the sky, because somewhere among the frontiers of space may lie humanity's last chance at redemption.
1. Legend of the Galactic Heroes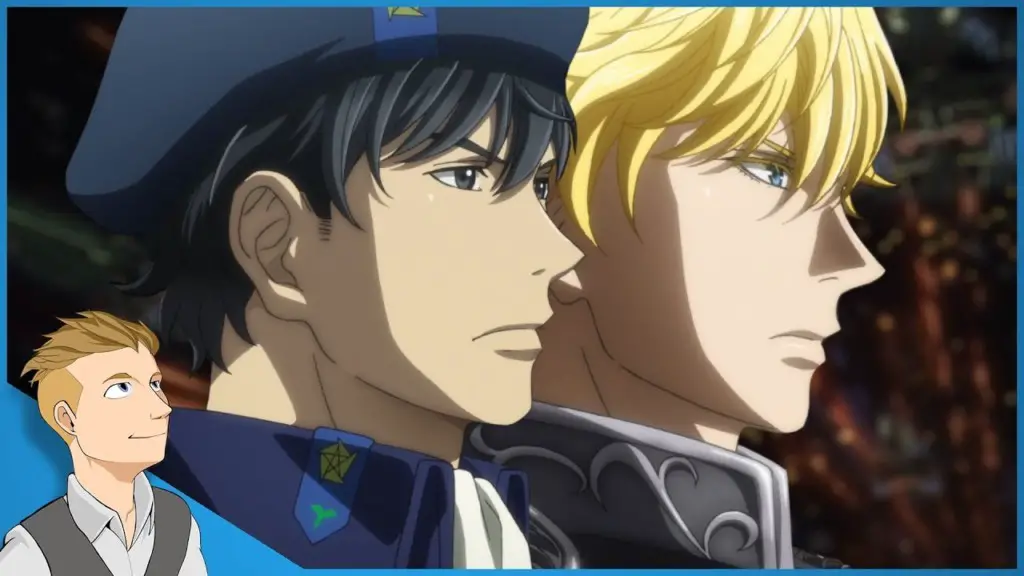 This 1980s anime is about the 150-year-long stalemate between the two interstellar superpowers, the Galactic Empire and the Free Planets Alliance, comes to an end when a new generation of leaders arises: the idealistic military genius Reinhard von Lohengramm, and the FPA's reserved historian, Yang Wenli.
While Reinhard climbs the ranks of the Empire with the aid of his childhood friend, Siegfried Kircheis, he must fight not only the war, but also the remnants of the crumbling Goldenbaum Dynasty in order to free his sister from the Kaiser and unify humanity under one genuine ruler.
Meanwhile, on the other side of the galaxy, Yang—a strong supporter of democratic ideals—has to stand firm in his beliefs, despite the struggles of the FPA, and show his pupil, Julian Mintz, that autocracy is not the solution.
As ideologies clash amidst the war's many casualties, the two strategic masterminds must ask themselves what the real reason behind their battle is.
Hope you like this list of 1980s anime comment below which 1980s anime you are going to watch next share this list with anime fans and don't forget to Join MOW ommunity!