Valentine's Day is long gone, which does not means it's the only time to fawn over our loved ones, but to indulge in our favorite Cute anime couples.
Goo Ranking ask the Japanese community to rank the couples with the strongest bond. There is a mix of old-school and modern cute anime couples, but things skew towards the shounen side.
Without wasting any time lets just dive into the cute anime couples list.
15. Arsène Lupin III & Fujiko Mine From Lupin the Third – 99 votes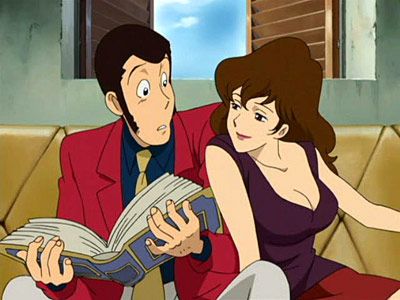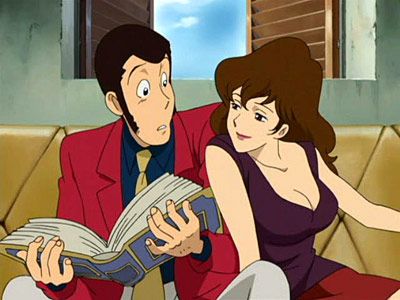 Fujiko meets Lupin in the first episode when both are trying to steal the same treasure. Fujiko has a dream about marrying Lupin.
she is more willing to contain her feelings, Fujiko does have a love for Lupin. She is rarely wishing to fully reveal her affection except if she thinks one or both are dying.
14. Monkey D Luffy & Boa Hancock From One Piece – 115 votes
If Oda and One Piece do focus on character's romantic relationships in future, Luffy will end up with Nami.
Quora User and Paola Yauri have indicated that it will be Boa Hancock because she is the one who loves Luffy and has already asked to marry him.
However, Luffy doesn't have any feelings for her.
13. Inuyasha & Kagome Higurashi From Inuyasha – 118 votes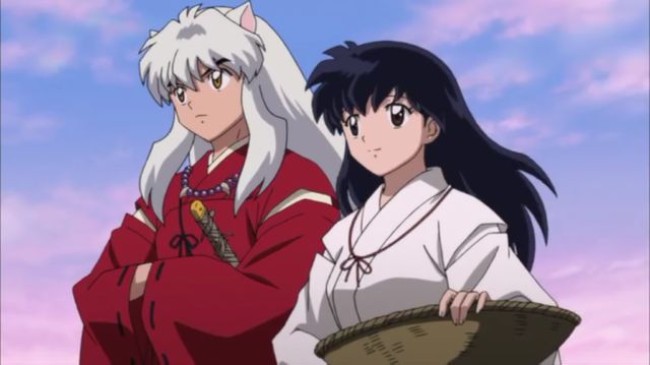 Inuyasha and Kagome almost kiss. During "InuYasha: The Final Act," it is a big step in Inuyasha and Kagome's relationship.
At the start of the series, their relationship is still the same from where the show left off with Inuyasha in love with Kagome, but yet at the same time he is still in love with Kikyō.
12. Tatsuya Uesugi & Minami Asakura From Touch – 125 votes
Minami is the beautiful childhood girlfriend and for all intents, sister from next door who treats both of them as equals.
Society largely assumes Kazuya and Minami will become the perfect couple, including Tatsuya.
11. Ryo Saeba & Kaori Makimura From City Hunter – 132 votes
Kaori is in love with Ryo. Although in the beginning, it seems that he has no feelings towards her, as the series progress there are multiple hints of Ryo having feelings for Kaori.
Ryo's skirt-chasing escapades rouse her wrath repeatedly throughout the series, resulting in his punishment with her mallet usually. Although they frequently pick on fights or arguments, they actually form a great team together.
10. Edward Elric & Winry Rockbell From Fullmetal Alchemist – 132 votes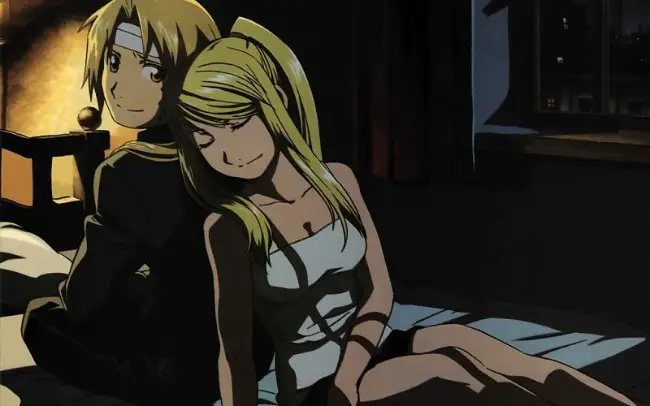 Winry is a teenage mechanic who often spends time with the central characters, brothers Edward and Alphonse Elric, who are childhood friends of hers.
Specializing in mechanical repair, specifically prostheses called automail, Winry services Ed's replacement arm and leg.
9. Tadaomi Karasuma & Irina Jelavic From Assassination Classroom – 142 votes.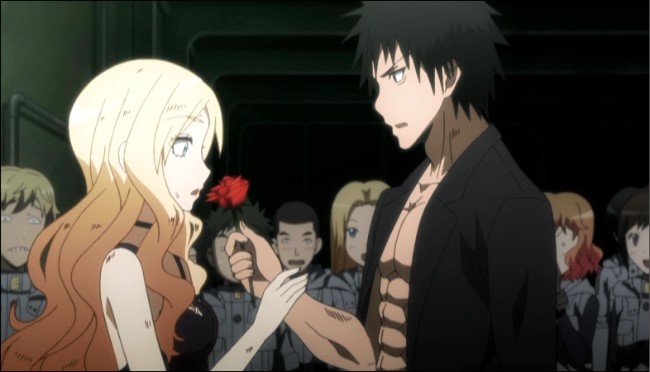 The rest of the reward was handed back to Karasuma (representing the government) by Isogai (representing Class 3-E) as thanks for their support throughout the school year.
Seven years later, Karasuma has married Irina and is highly ranked in the Ministry of Defense.
8. Natsu Dragneel & Lucy Heartfilia From Fairy Tail – 143 votes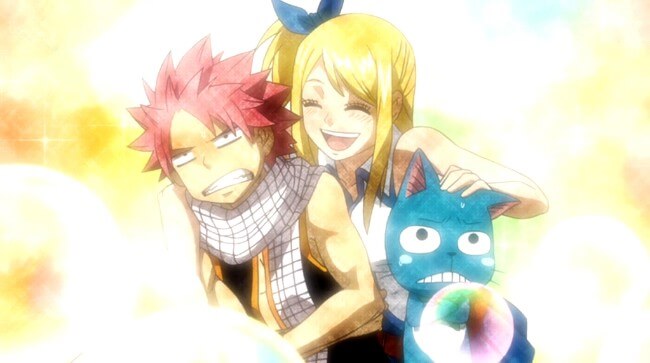 At the end of the anime, Lucy confesses how much Natsu and Fairy Tail have influenced her and lobbed the ball up for Natsu to confess his love which he drops.
But the two still band together for the 100 Years Quest spinoff, so they still have the opportunity to revisit their relationship status
7. Syaoran Li & Sakura Kinomoto From Cardcaptor Sakura – 150 votes
On the TV Tropes page, Tomoyo is listed as a Token Yuri Girl: Tomoyo Daidouji in Card Captor Sakura, though it was toned down a bit in the anime.
While Tomoyo is in love with Sakura, she notes that she is happy to be able to be with Sakura and does not require Sakura to love her back.
6. Izuku Midoriya & Ochako Uraraka From My Hero Academia – 156 votes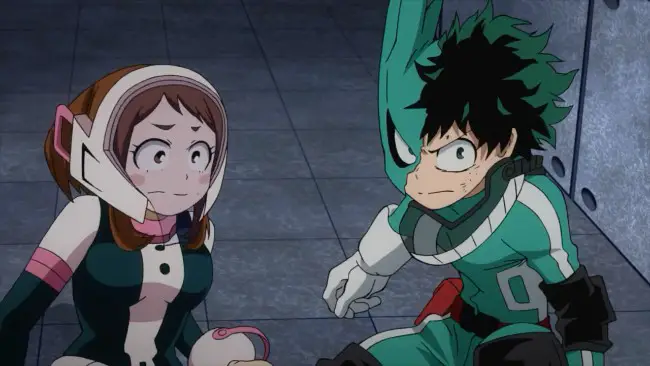 Deku does like Uraraka, most likely as a friend. Even if he does have romantic feelings for her I myself don't believe it will become a thing anytime soon.
Uraraka so far is the only one out of the two to say she likes Deku. Even then her feelings could change.
5. Ranma Saotome & Akane Tendo From Ranma ½ – 185 votes
In the end, both Ranma and Akane knows that they love each other and almost got married until it was ruined. Ranma recived a gift containing the water which can turns him back to normal from the guide but Happosai drank it all. So basically, they weren't married and Ranma is still half girl.
4. Kondo Isao & Tae Shimura From Gintama – 208 votes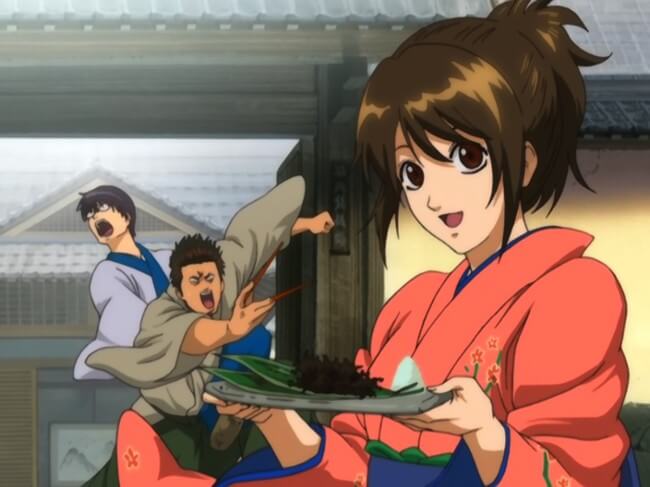 Otae said that she would still love her husband "butthair and all", which made Kondo instantly fall in love with her, even proposing to her on the spot! 
Kondo continuously stalks Otae throughout Gintama and, despite it being a comical relationship, they do care for each other
3. Hajime Kindaichi & Miyuki Nanase From The Kindaichi Case Files – 213 votes
Miyuki was first featured in Episode 1 when she comes to scold Hajime for skipping classes, not studying, etc.
Her friends comment that why a excellent student like Miyuki should be friends with a slacker like him. 
2. Sasuke Uchiha & Sakura Haruno From Naruto – 510 votes
While he has the affection of almost every girl he knows, Sasuke has only shown romantic interest in Sakura and even then it wasn't until the very end of the series
1. Shinichi Kudo & Ran Mouri From Detective Conan – 982 votes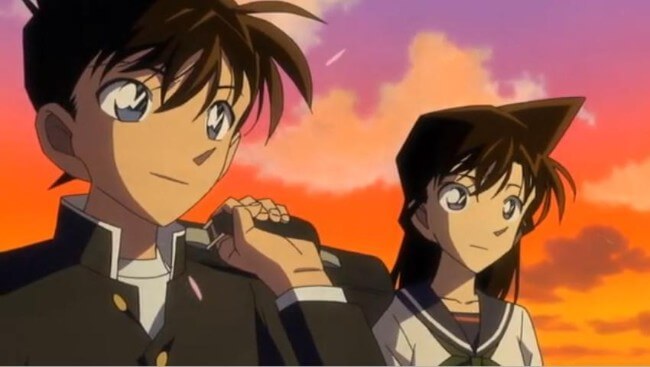 While solving the code, Professor Agasa said he was glad to see Shinichi and Ran hang out together. It had been a while since the two of them got along.
Hope you like this cute anime couples list make sure to comment below which one cute anime couples is your favorite and share it with your friends and Bookmark MOW.
---
Help Us Improve: Rate this Article