Who would have believed that Inuyasha could be back in 2020?
It brings back fond memories of an anime I used to like when I was little.
However, others have pointed out that if you don't want to get lost in filler films or add programs that aren't historically important, Inuyasha might be a bit confusing to follow.
The Simple Inuyasha Watch Order
If you want to enjoy the main Inuyasha series without those bells and whistles, movies, or filler skipping it's the purchase for you.
Inuyasha Seasons 1 through 6 (The Original Series)
Inuyasha: The Final Act (The 7th season)
Yashahime: Princess Half-Demon
What parts of Inuyasha are Filler?
Inuyasha is very similar to Naruto. Finally, the canon tale concludes in the last episode before being abruptly cut off for good.
The canon story was brought to a final conclusion in its Final Act. This means that there's an exact point in the original show when, if you're not engaged in filler content that doesn't add to the story, you're free to quit watching.
The problem is that filler episodes often sandwich an actual canon episode. Sometimes, it's just two episodes before being re-introduced to filler. If you're keen to skip the whole filler, check out an easy guide to follow here.
I recommend skipping some of the longer ones, including:
Episodes 63 – 65
Episodes 75 – 79
Episodes 89 – 101
Episodes 127 – 130
Episodes 133 – 140
Filler isn't that bad If you're just consuming items, and it's also able to be a fun way to play out interesting, though unimportant scenarios.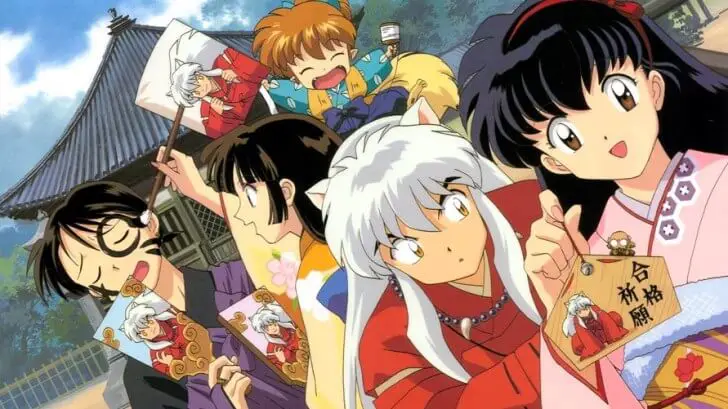 Full Chronological Inuyasha Watch Order
If you're looking to binge-watch all of the things, including films, then this is the perfect series for you. You can stream the films at any time since they're not canon.
You should, however, try to view them in the order in which they appear on the show, otherwise, you risk spoiling important developments.
The Chronological Order for Inuyasha Includes:
Episodes 1 – 54
Inuyasha: Affections Touching Across Time Movie
Episodes 55 -95
Inuyasha: The Castle Beyond the Looking Glass Movie
Episodes 96 -136
Inuyasha: Swords of an Honorable Ruler Movie
Episodes 137 – 167
Inuyasha: Fire on the Mystic Island Movie
Inuyasha: The Final Act
Yashahime: Princess Half-Demon