Studio Production I.G.'s xxxHOLiC is a series of mysterious and disturbing animated shorts.
This anime is based on a popular manga series of the same name, which was created by the manga collective CLAMP.
Kimihiro Watanuki is a typical high school student, but he has a special ability: he can see ghosts. But that's not his only problem.
Demonic spirits have started to get in the way of his peaceful life.
On a random day, he enters a business run by a lady he can only assume is named Yuuko. She assured him she could end his suffering forever.
But in exchange, he has to do her bidding. Starting today, Watanuki will work in a store that is not what it seems.
xxxHOLic: Watch Order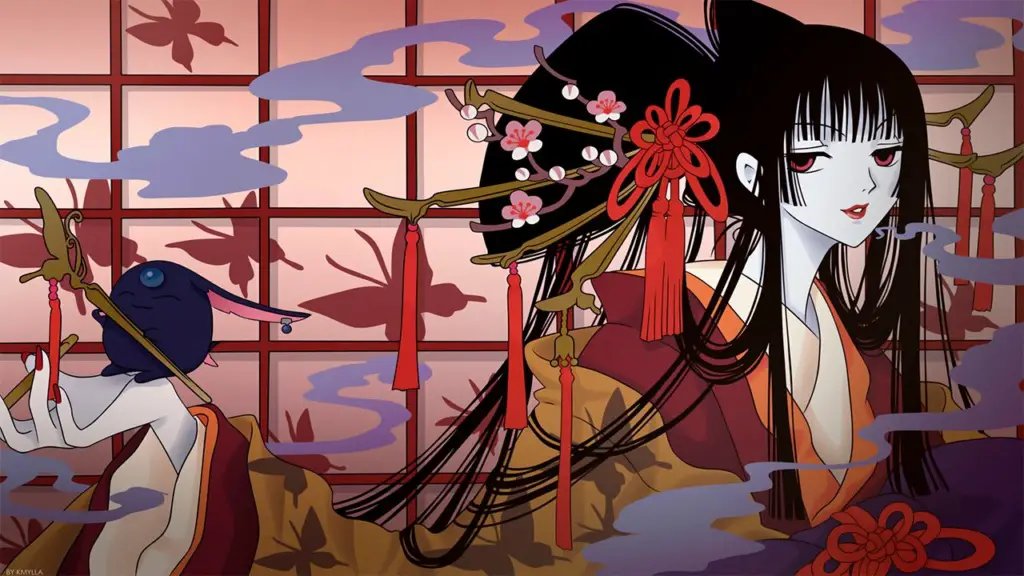 1. xxxHOLiC
Type: TV
Episodes: 24
2. xxxHOLiC The Movie: A Midsummer Night's Dream
Type: Movie
Episodes: 1
3. xxxHOLiC Kei (Season 2)
Type: TV
Episodes: 13
4. Tsubasa RESERVoir CHRoNiCLE
Type: TV
Episode: 26
5. Tsubasa RESERVoir CHRoNiCLE (Season 2)
Type: TV
Episodes: 26
6. Tsubasa RESERVoir CHRoNiCLE The Movie: The Princess in the Birdcage Kingdom
Type: Movie
Episodes: 1
7. Tsubasa RESERVoir CHRoNiCLE: Tokyo Revelations
Type: OVA
Episodes: 3
8. Tsubasa RESERVoir CHRoNiCLE: Spring Thunder Chronicle
Type: OVA
Episodes: 2
9. xxxHOLiC Shunmuki
Type: OVA
Episodes: 2
10. xxxHOLiC Rou
Type: OVA
Episodes: 2
Where to read xxxHOLic?
The series lasted from 2003 till 2017, and is now on indefinite hiatus. Online, you may find both scans of the text and English translations of it.
Hard copies may be purchased from retailers such as Abebooks, Thriftbooks, and Rightstufanime by fans.
The narrative continues in xxxHolic Rei, a more recent series that acts as a sequel. In 2008, a new light book called " xxxHOLiC: anotherHOLiC" was published.
The author is NISIOISIN, and CLAMP did the artwork. The English translation is now available in print form on Amazon.
Where to watch xxxHOLic?
Production I.G. turned this series into an anime in 2006, airing 37 episodes and 4 OVAs.
Funimation and Hulu both host anime for online viewing. Several live-action versions exist, which is great news for those who want more.
The 2005 film xxxHolic: A Midsummer Night's Dream is not presently accessible to watch on any of the major streaming video websites.
However, avid fans should not lose hope; they may always try resale sites like eBay. The production of a new live-action film is also underway.
On April 22 of this year, a brand-new film will finally make its premiere.