It goes without saying that anime lovers adore seeing thiccest anime girls. The writers also take this into account when drawing anime heroines, giving them an extra-thick appearance.
These people provide the narrative with an additional element of amusement. There are innumerable instances where individuals have been complimented on their attractive appearance and hourglass shape.
Also, it's interesting to see that most of these girls show up in anime shows with a lot of fanservice.
I guess that's to be expected, and there will always be one big anime character who stands out from the rest. To help you boost your watchlist, I've put up a list of the top 25 thickest anime girls ever.
25. Galko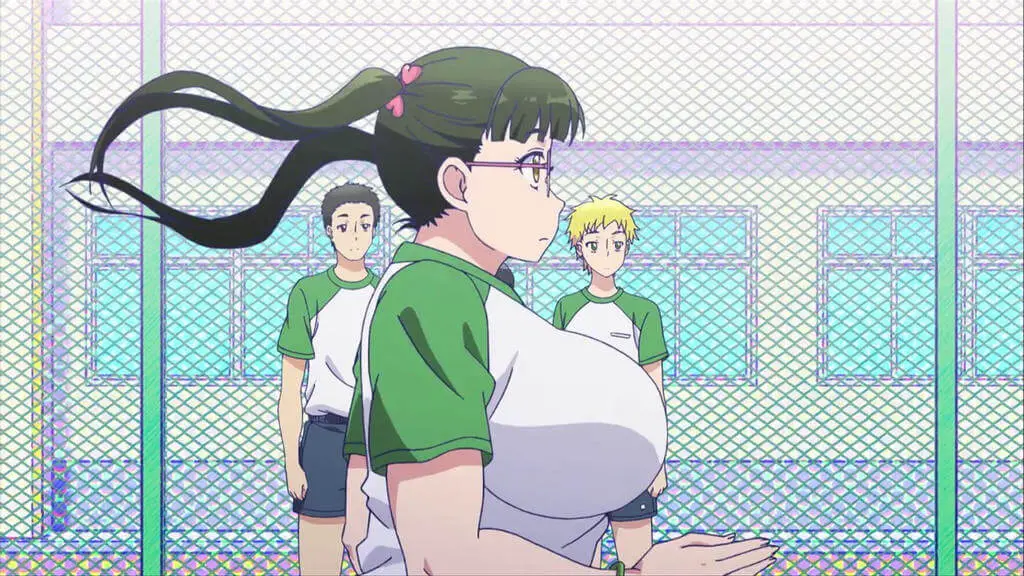 Anime: Oshiete! Galko-chan (Tell Me, Please! Galko-chan)
Another anime where the lead character is incredibly curvy is this one. She is just the right size all over, which makes her the perfect choice for one of the fattest anime heroines.
Many others who are around her start to pay attention as a result of this. I mean, you're going to notice her. Galko is that kind of girl. Even in her regular school outfit, she already exudes a lot of charm.
You have the ideal girl in your hands when you combine that with her naïve demeanor.
24. Diane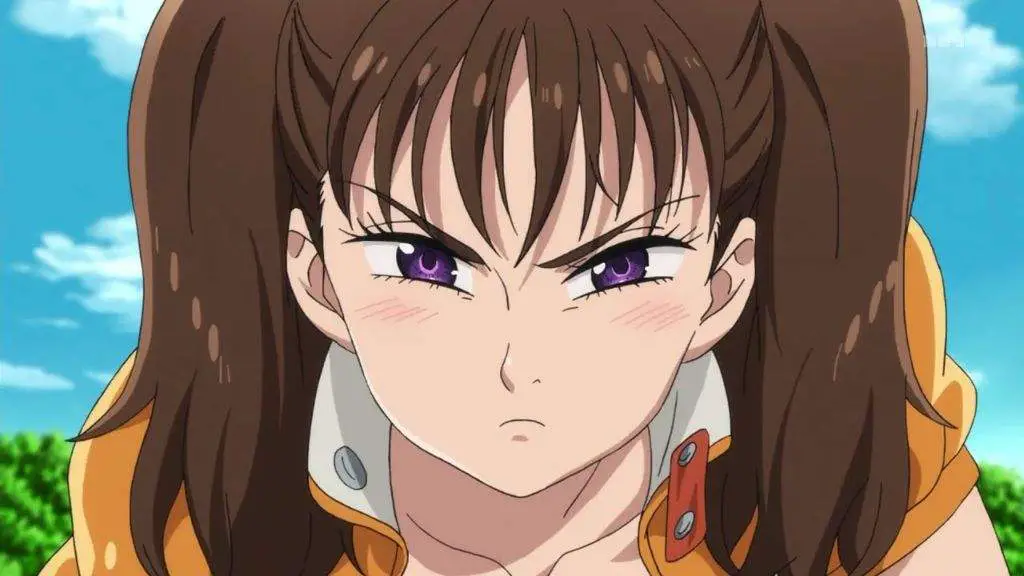 Anime: Nanatsu no Taizai (The Seven Deadly Sins)
Finding a gorgeous anime character for a show whose star is renowned for being a sicko is only natural. And Diane, who goes by the name Diane, is a member of his squad.
Think about anything significant when you consider the thicc anime chicks. Diane is undoubtedly a giant because she truly is one.
She was chosen automatically for this list because she has all the curves in the appropriate areas.
23. Aqua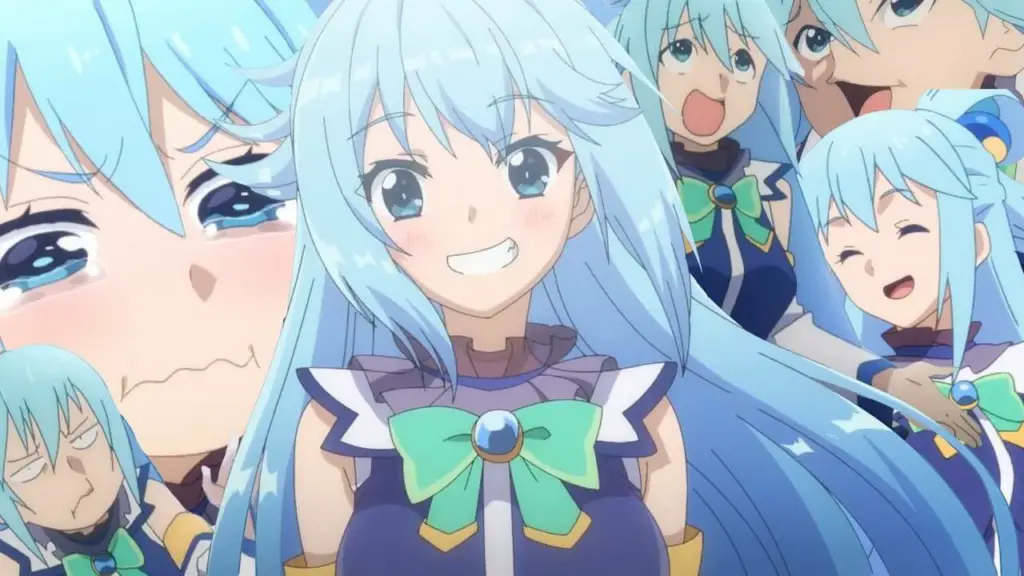 Anime: KonoSuba: God's Blessing on This Marvelous World
Here, let's be honest. Two things about Aqua are well known. One is because she is useless, and the other is because of her large thighs.
Aqua has a reputation for being exceedingly difficult, but she nevertheless exudes a divine air.
She falls a little short in the top parts, but not everyone is like Galko.
She is also entertaining to be around, but one must be careful not to become entangled in Aqua's activities' repercussions.
22. Darkness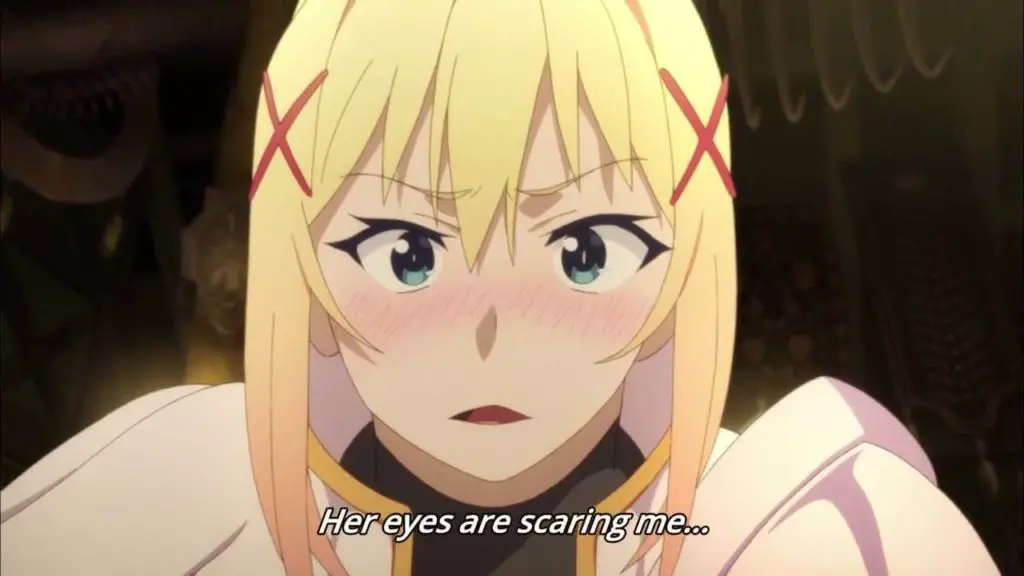 Anime: Kono Subarashii Sekai ni Shukufuku wo.
The real name of Darkness is Lalatina Dustiness Ford. She is descended from the illustrious Dustiness aristocratic family, known as the Shield of the Kingdom, and her kin are in charge of it.
But her lack of proficiency with a sword is what prevents her from fighting anything.
A very attractive young woman named Darkness has blonde hair. She not only has a stunning physique, but her bright blue eyes also convey the impression that she is a cool beauty.
21. Nozomi Kaminashi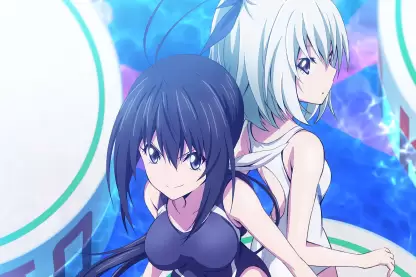 Anime: Keijo! Keijo! (Hip Whip Girl: OMG!)
Nozomi Kaminashi likely surpasses many girls in terms of having the ideal hourglass form. She probably looks like a girl who was expertly constructed when you look at her. That is how gorgeous she is.
She is pretty tall and possesses all the characteristics of a cute anime heroine, which will make her a fast favorite in your books.
Another benefit of Keijo's writings is that she frequently appears in a blue bathing suit. It further accentuates her flawless form, elevating her to the top of this list.
20. Lucoa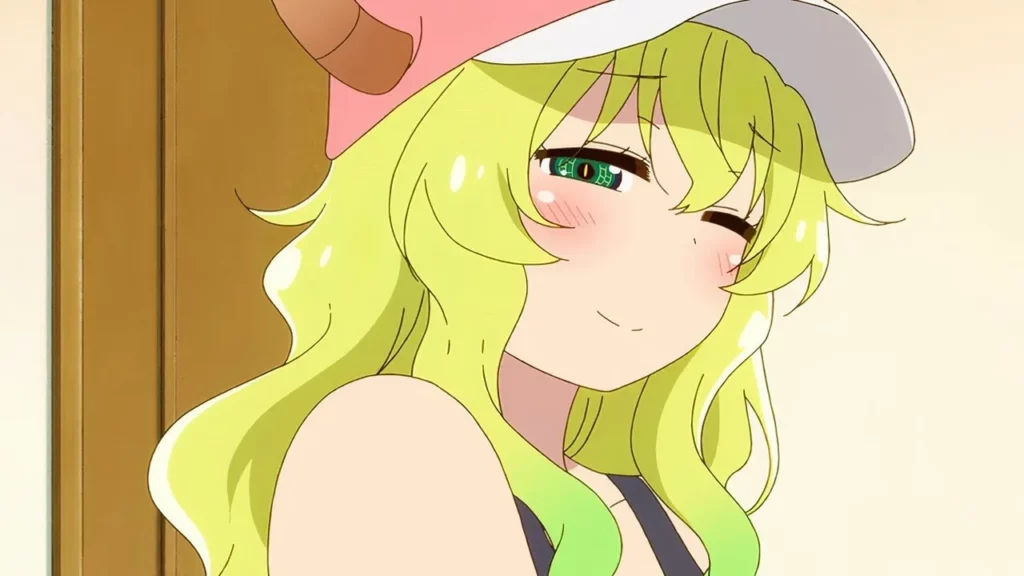 Anime: Kobayashi-san Chi no Maid Dragon
Miss Kobayashi can scare you with her thickness. She constantly flaunts her curves in front of everyone, demonstrating how ignorant she is of social conventions and modesty.
Despite having incredibly big assets, the tall, ancient dragon goddess' eyes are by far the sexiest feature of her appearance. Ah, I see.
19. Erza Scarlet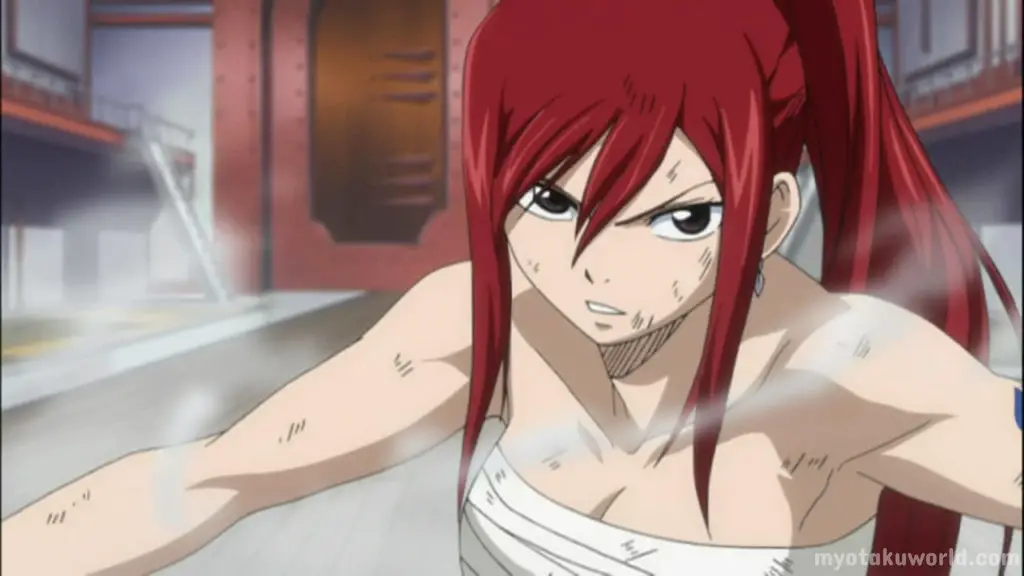 Anime: Fairy Tail
Erza Scarlet from Fairy Tail is a mythical goddess who is both strong and beautiful. Her wonderful thighs and curvaceous form are without a doubt one of the key reasons she has become one of the most well-known waifus throughout the years.
Erza has frequently displayed her form in a swimsuit in Fairy Tail's beach-themed episodes, which are many and frequent. The fanservice that already occurs in the program is enhanced by her feisty personality.
18. Tsunade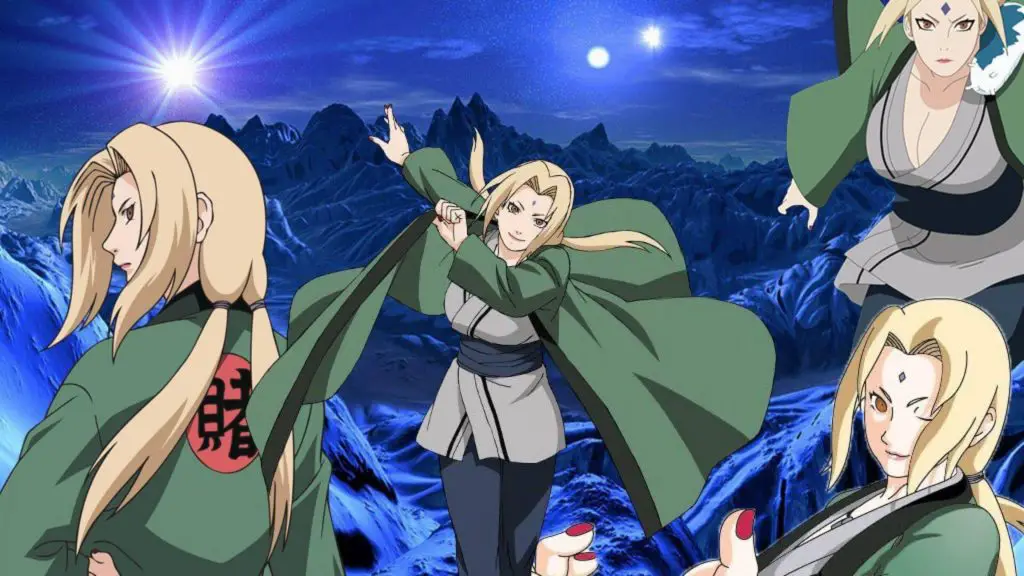 Anime: Naruto
Let's talk about the original winner of this category. Yes, Tsunade from Naruto comes to mind. Tsunade was one of two sexy women who appeared in Naruto.
This is why it was expected that Jiraiya would repeatedly hit on her.
Tsunade was the total package since she possessed proportions that were equally sensuous on both sides.
She also possessed a charming and sympathetic attitude, which was appropriate for a Hokage.
17. Mikuru Asahina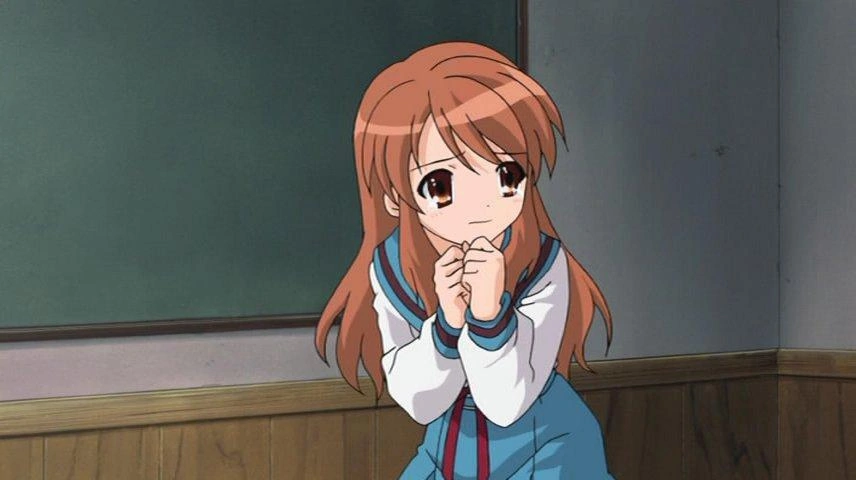 Anime: Haruhi Suzumiya (The Melancholy of Haruhi Suzumiya)
You only need to view Mikuru Asahina dressed as a bunny chick to understand why I included her on this list.
The tight-fitting, low-cut dress just draws attention to Mikuru's physique.
Although the anime's main character is fairly thick as well, Mikuru has a stronger thigh game than she does.
Mikuru's additional adorable attitude and endearing voice are simply a plus.
If rabbits aren't already your favorite animal, Mikuru will change your mind.
16. Rumi Usagiyama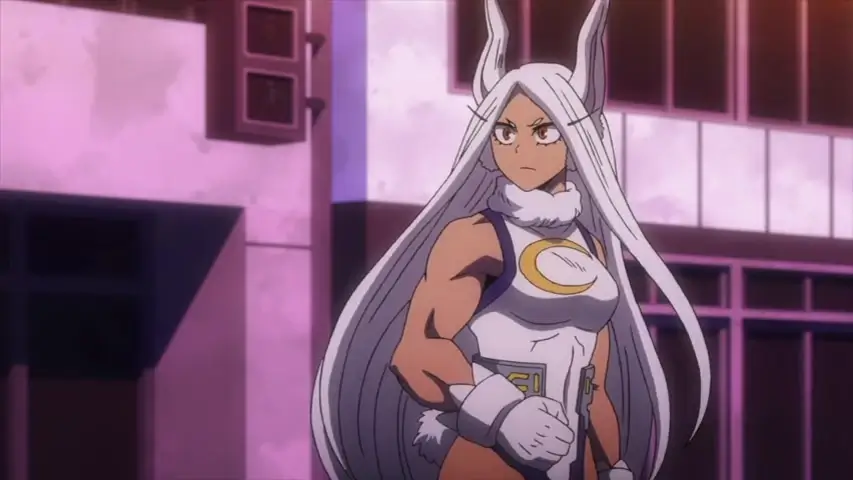 Anime: Boku no Hero Academia (My Hero Academia)
First, let's be clear about something. Rumi is an assassin. No, I'm not simply referring to her super moves, which are capable of obliterating her opponents.
I'm suggesting that she has the strength in her arms and legs to kill people.
Rumi the rabbit girl has all she needs up top, but I feel bad for her dress because it always seems like it's about to rip.
A significant turn-on for some individuals is the tough, authoritative woman aura that this attractive anime girl exudes.
15. Azusa Hamaoka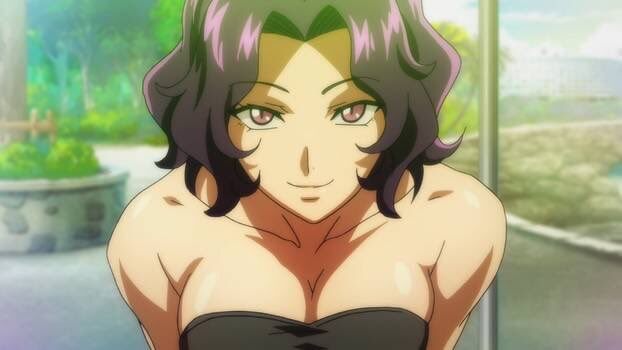 Anime: Grand Blue
Prepare to see yet another gorgeous anime girl with purple hair and a tomboyish demeanor.
Only those who are already acquainted with Grand Blue will be aware of Azusa.
This curvaceous, tall anime girl also has a playful disposition to top it all off. Azusa favors wearing summer clothing most of the time and has short, purple hair.
Azusa enjoys frequent stripping, much to the delight of some fans, which is another unusual detail about her.
14. Smoothie Charlotte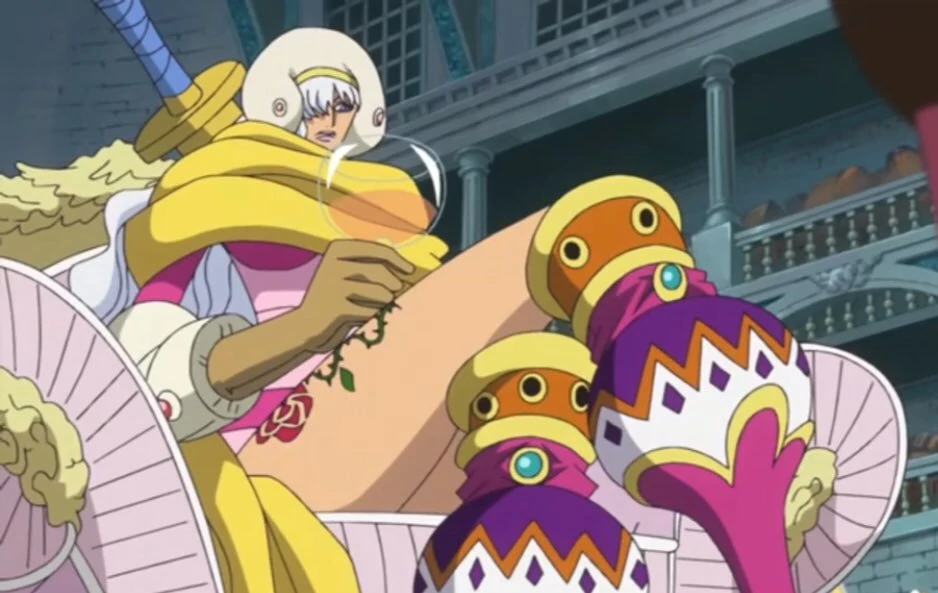 Anime: one piece
In One Piece, the girls from the Charlotte family are not only beautiful but also quite frightening. But Charlotte Smoothie is the one name that immediately springs to mind when discussing thicc anime girls.
Although there is a lot of competition among the three sisters, Charlotte, in my opinion, wins. Her tanned skin and brilliant blue eyes will completely ensnare you in a dreamy state.
You might also overlook the fact that she is a villain and is at odds with the Straw Hat Pirates while admiring her physique.
13. Rias Gremory
Anime: High School DxD
Few can compare to Rias Gremory in terms of thick anime cat females with appealing personalities.
The main female character in High School DxD, possibly the most well-known ecchi anime, is intended to be extra heavy.
It was evident from the scene in Issei's room while she was completely naked, that Rias has a lovely, voluptuous body. She looks even cuter in her school uniform, yet she is also not someone you would want to fight in a fight.
12. Kohaku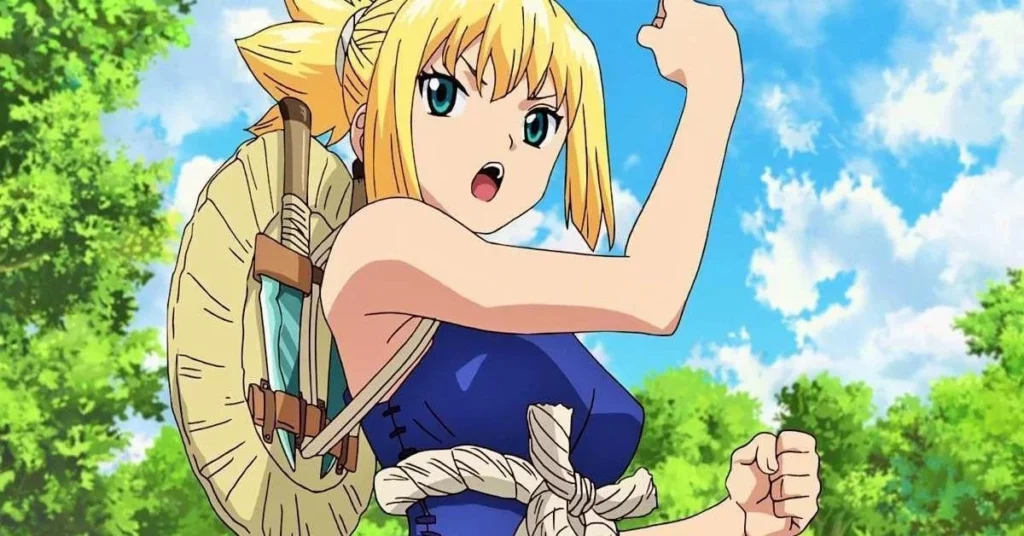 Anime: The Dr. Stone
You are completely mistaken if you believe that Dr. Stone is a nerdy anime that solely deals with science. There are several girls as well, with Kohaku being the most alluring.
Kohaku adapted to having to live in a primitive environment, which unquestionably increased her thigh power.
With that adorable blue dress she frequently wears, her body is one to admire. Kohaku is about more than just beauty, too.
She can probably defeat even the toughest foes, in my opinion.
11. Hinata Hyuuga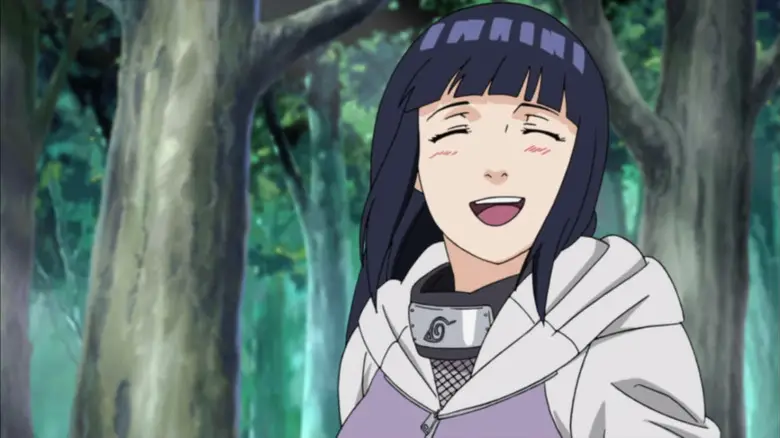 Anime: Naruto: Shippuden
Hinata is the other girl we mentioned while talking about Tsunade. Let's be sincere.
It was not Sakura, there was no way. At the end of the day, Naruto unquestionably came out on top because Hinata developed like a great wine.
Fans would undoubtedly like to witness this kind of character growth in every anime girl.
Being a member of the prestigious Hyuuga clan, Hinata is also no pushover when it comes to combat.
But as a family lady who supports Naruto to the fullest extent, she has evolved with time.
Hinata's sleeveless kimono blouse is quite attractive. Hinata would still appear gorgeous even if her white eyes were gone.
10. Hana Uzaki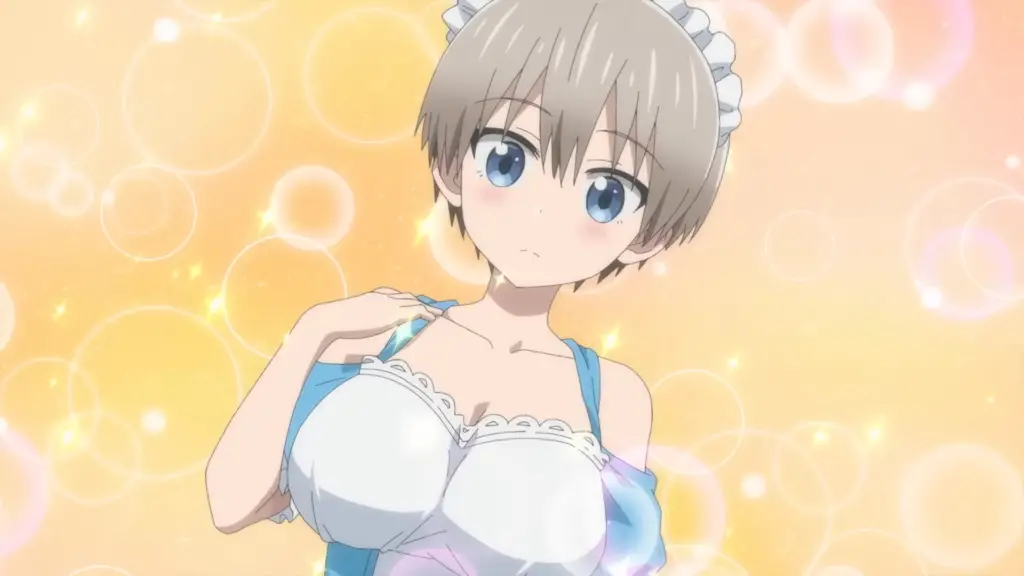 Anime: Uzaki-chan wa Asobitai is an anime
The title character of Uzaki-chan wa Asobitai is Hana Uzaki! And boy, does she have some heat! She had to be the cause of a lot of nosebleeds among the boys in her vicinity.
She is fairly personable due to her short height and cute appearance, yet she can also annoy you mercilessly.
That is all well and good because you wouldn't mind any annoying behavior from her once you saw her in a swimsuit.
9. C.C.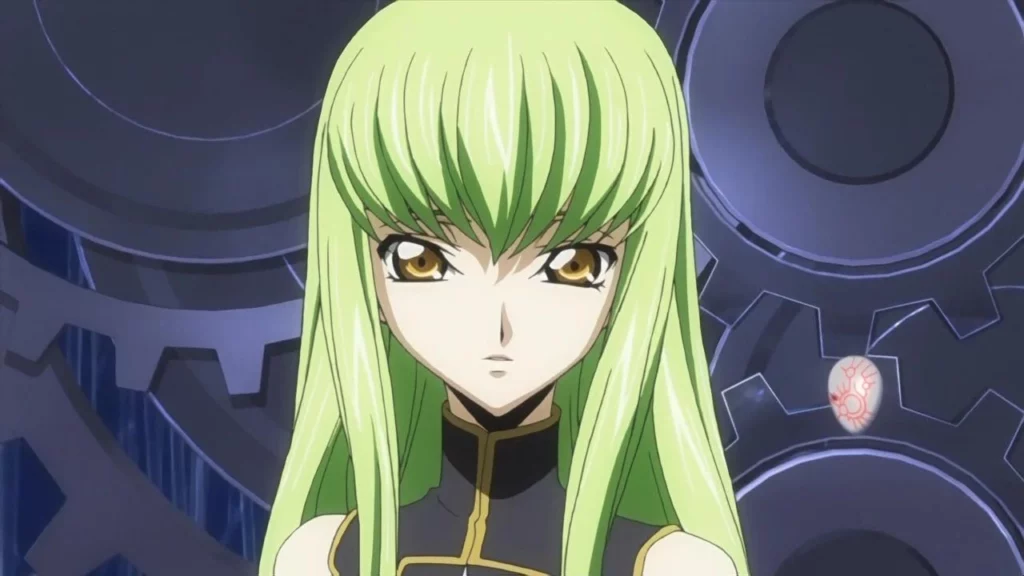 Anime: Code Geass
Who would have guessed that Code Geass would contain the thickest anime girl ever? Most of us did, I guess. Lelouch's genius isn't the only reason we watch Code Geass.
But we also watch it to ogle the gorgeous C.C. with the green hair.
At first sight, she might seem like any other female, but her attire is mostly to blame.
She has a beautifully curved physique, which is enough to win her a sizable fan base.
In essence, she disproves whatever notions you may have about the traditional anime girl.
8. Ikumi Mito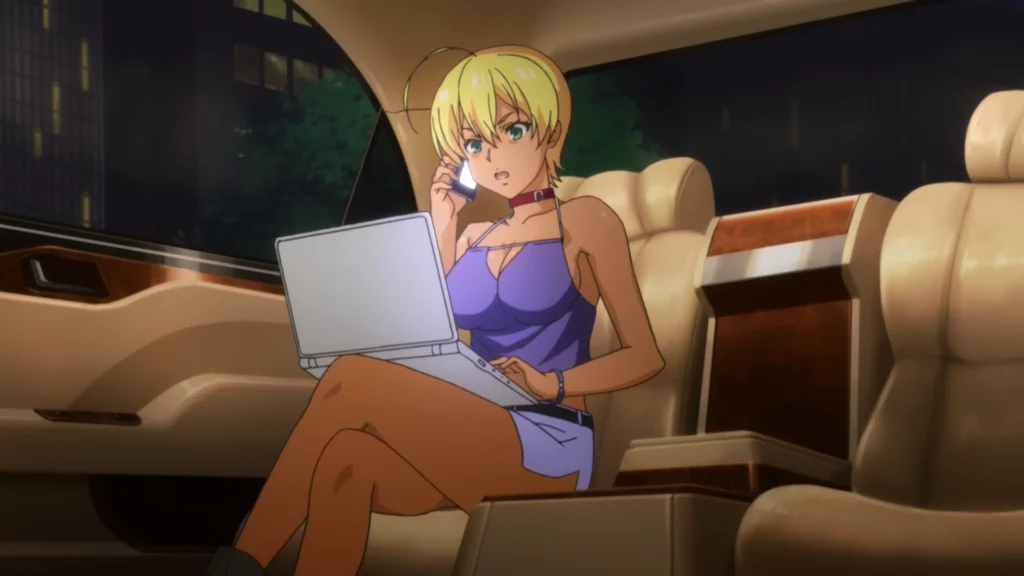 Anime: Shokugeki no Souma (Food Wars!)
Ikumi Mito is the dominant female protagonist in Food Wars, a very well-liked ecchi anime. a cook who is a tsundere and is outfitted in a bikini top and shorts!
That's undoubtedly the dream of many people, and Ikumi looks fantastic in that outfit.
This bang-wearing anime character has a large chest and thick thighs, and she knows just how to show them off flawlessly.
The necklace around her neck is a tiny addition that has now contributed to her sense of self.
7. Yuu Takeyama (Mountain Lady)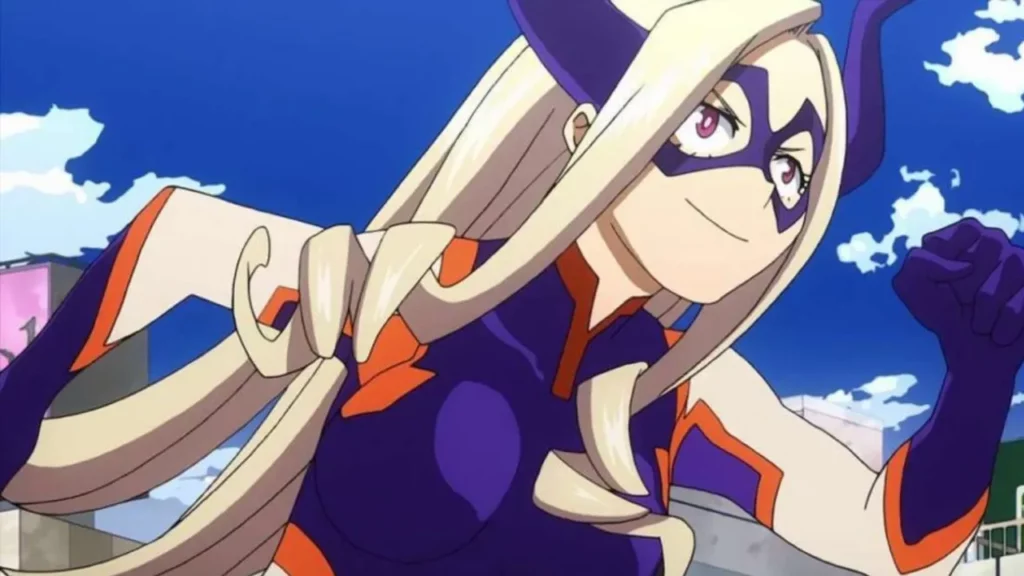 Anime: Boku no Hero Academia (My Hero Academia)
Thickness is embodied by Yuu Takeyama.
There are many beautiful heroines in Boku no Hero Academia, but Mountain Lady deserves special notice because she can multiply her size.
This implies that anytime she employs her Quirk, her assets also grow.
Her large and curvy form is also prominently displayed due to the tight bodysuit. This does not imply that she is a standalone character.
She is an essential part of the Hero community and has saved the day numerous times.
6. Robin Nico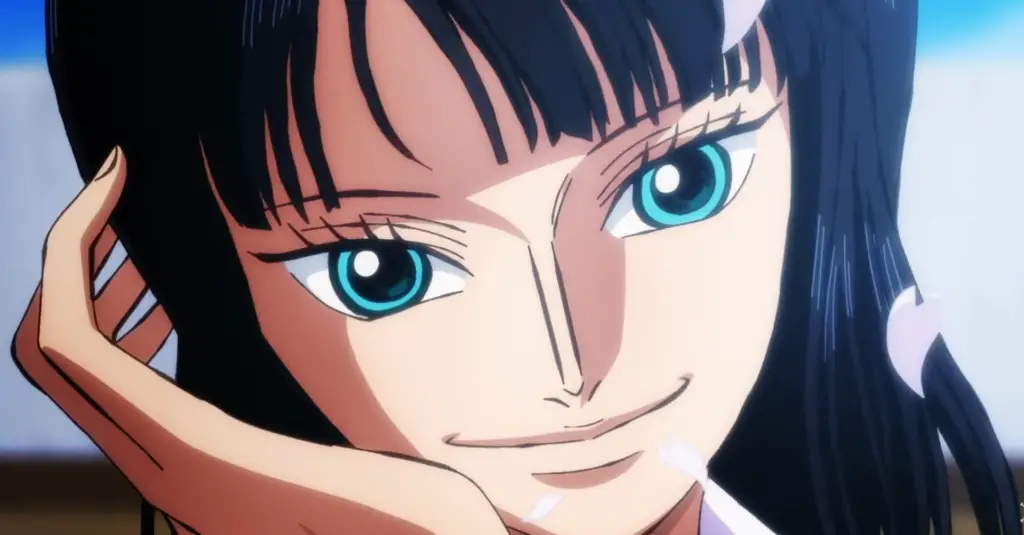 Anime: One Piece
The one member of One Piece is capable of challenging Nani's Nico Robin. She joined the Straw Hat Pirates after beginning as an enemy.
The fact that Robin's beauty rose significantly after the time skip, just like Nani's, was fantastic news for the fans.
Her devil fruit power is another exceptional quality that is good for her thickness. We are fortunate that Robin escaped the tragedy in her native country and grew up to be such a stunning woman.
5. Tohru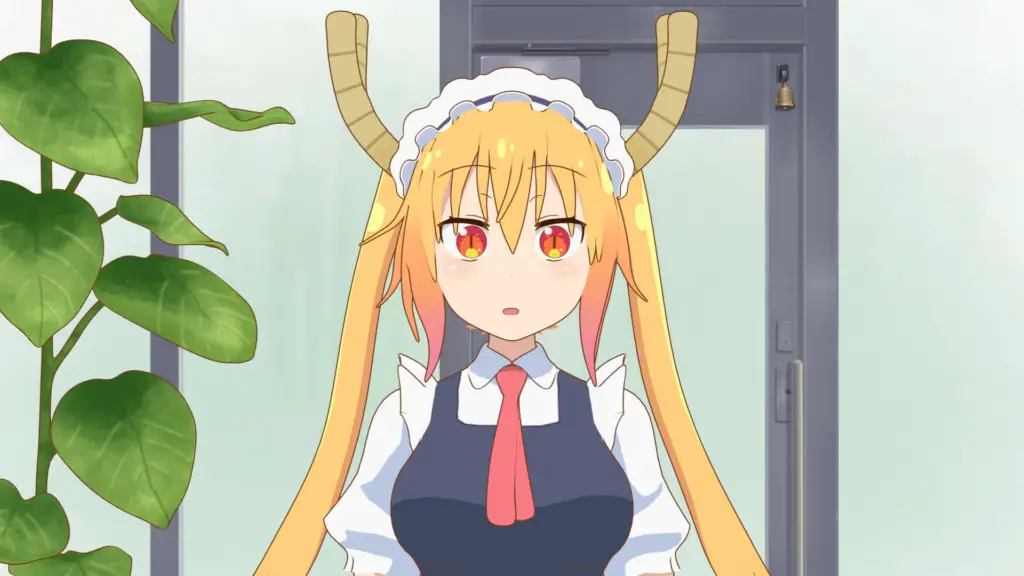 Anime: Miss Kobayashi's Dragon Maid (Kobayashi-san Chi no Maid Dragon)
Here's one more dragon girl. Miss Kobayashi's Dragon Maid is a show you should start watching if you haven't already.
Tohru is a dream come true for admirers of thick anime heroines since she has a massive chest and broad thighs.
Additionally, she frequently appears dressed as a maid, which is the perfect finishing touch. I can promise that the majority of the show is carried by Tohru's appeal.
4. Irina Jelavi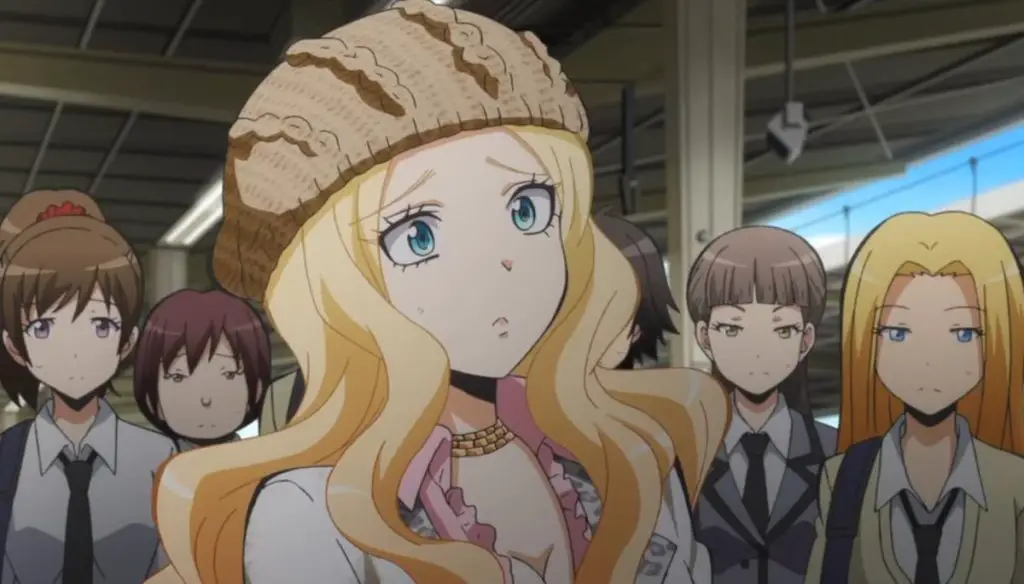 Anime: Ansatsu Kyoushitsu (Assassination Classroom)
A female assassin who seduces people before killing them is undoubtedly deserving of the top spot. In all honesty, Irina is very smart to use her hourglass shape to attract her victim.
She is undoubtedly making excellent use of her lovely body. Up until now, we've talked about how some characters' thickness can kill others.
Irina, on the other hand, actually acts in that manner. However, I suppose it is simple to err when speaking with her and someone else's focus is elsewhere.
3. Utaha Kasumigaoka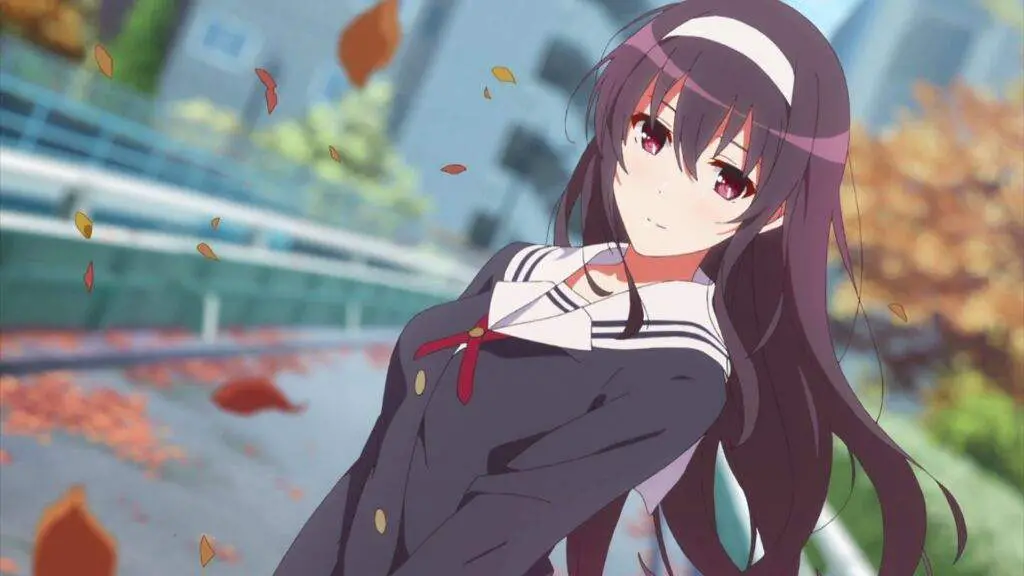 Anime: Saenai Heroine no Sodatekata, (How to Raise a Boring Girlfriend)
The Saenai Heroine no Sodatekata anime's lead female characters. She constantly holds your interest because she is witty and gorgeous.
Taha has a senpai persona who does everything in her power to get what she wants. She is a dedicated young woman who enjoys writing plays for the theater club.
She has the ideal proportions in both the upper and lower part of her body, making her a ticking time bomb. On a scale of hotness, 10/10.
2. Mio Naruse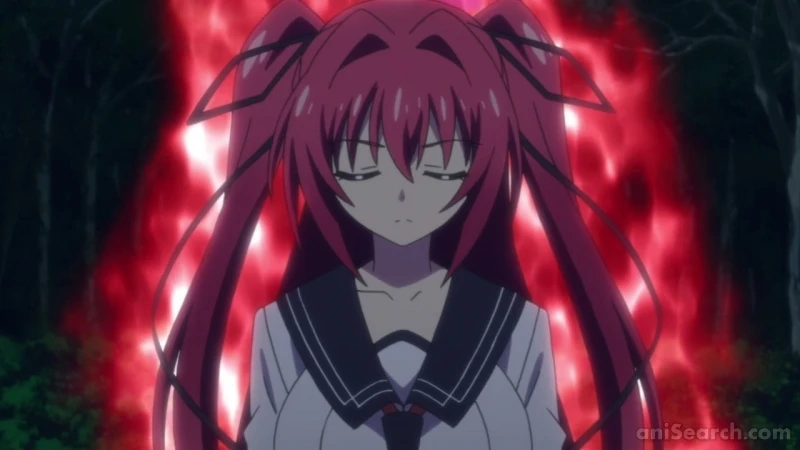 Anime: Shinmai Maou no Testament (The Testament of Sister New Devil)
Mio is a humanoid demon because she is the Demon Lord's daughter and a human. She possesses the highest demonic power.
Mio is known for her big buttocks and noticeably curvy physique.
Her black-and-white school attire magnifies her chest to such an extent that it makes her standout features even more alluring.
1. Aki Nijou
 Anime: Maken-Ki
The lovely lady Aki from the ecchi harem anime series Maken-Ki comes in at number two. She works as a school nurse, counselor, secretary, and the focus of the fantasies of the male pupils.
They'll even pretend to be ill or injured just to make her laugh. She isn't particularly adept at direct combat though. She stops fighting to protect others.
Aki has large, slightly exaggerated breasts that are difficult to miss. She has no idea how attractive she is physical to Maken-Ki.
But she is shown to be self-conscious in the manga since she is aware that guys fantasize about hiking up her slopes.