Anime fans often deride ecchi anime shows for compensating a poor story and bland characters with copious amounts of fanservice.
We're not here to argue against those claims, but while fans love to talk about "thought-provoking" ecchi anime and "well-rounded" characters, the truth is that ecchi anime has a lot of fans.
However, there are some ecchi anime that put some effort into their stories and characters. While not on the level of Serial Experiments Lain or Perfect Blue, these ecchi anime series do provide some nice stories with their fanservice.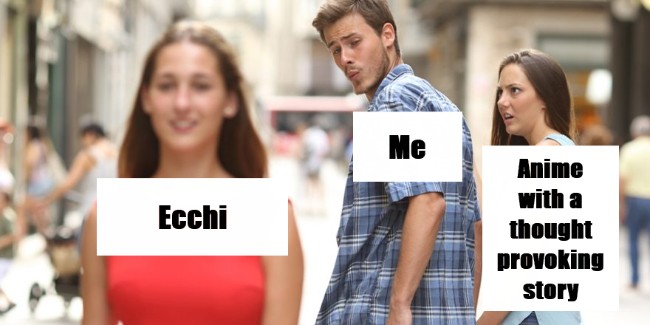 12. Prison School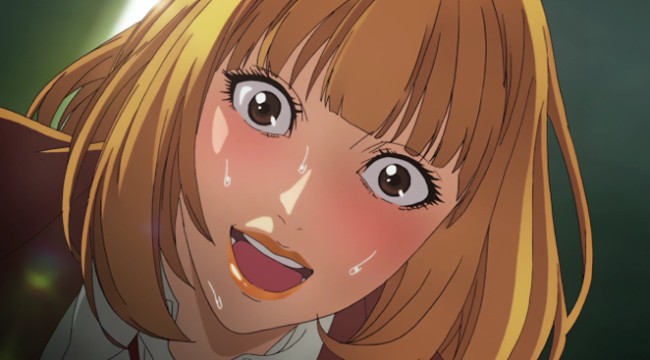 The Ecchi: Spank me harder, master. I'm a full-blown m*sochist!
The Story: Five boys are admitted into the prestigious Hachimitsu Private Academy, which has recently become co-ed. The Unground Student Council elects to issue them a cruel punishment for trying to peep into the girl's bath.
11. Monster Musume: Everyday Life With Monster Girls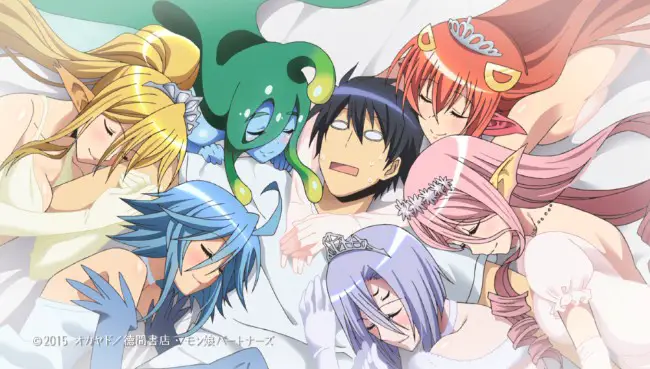 The Ecchi: Lamia, slime girls, harpies, centaurs, spiders, succubi, mermaids, zombies, ogres, cyclopes, and human legs.
The Story: Due to a clerical error (and a lazy government worker), Kimihito is elected to be a caretaker for Miia the lamia as part of a cross-cultural exchange between humans and mystical creators. Kimihito quickly finds himself housing other monster girls and deals with society's gaze.
10. My Bride is a Mermaid (Seto no Hanayome)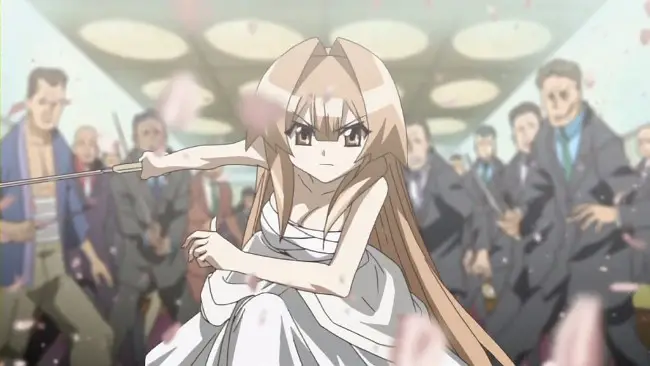 The Ecchi: Fish poontang.
The Story: Michishio accidentally falls into the sea and is saved by a mermaid. However, she comes from a mermaid yakuza family. According to their law, either Michishio or the mermaid must die…unless they partake in an awkward marriage.
9. Highschool of the Dead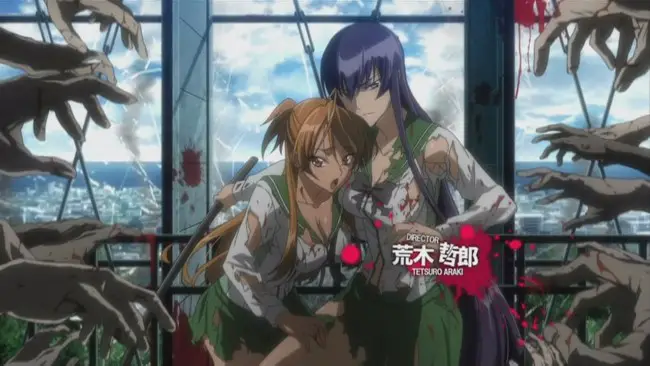 The Ecchi: Weird boob physics, uncomfortable sexy zombies, and awkward camera angles.
The Story: The dead begin to rise and throws society into chaos. A group of high schoolers and their little-more-than-useless school nurse fight to survive. But who is the worse enemy: the undead or fellow humans?
8. Golden Boy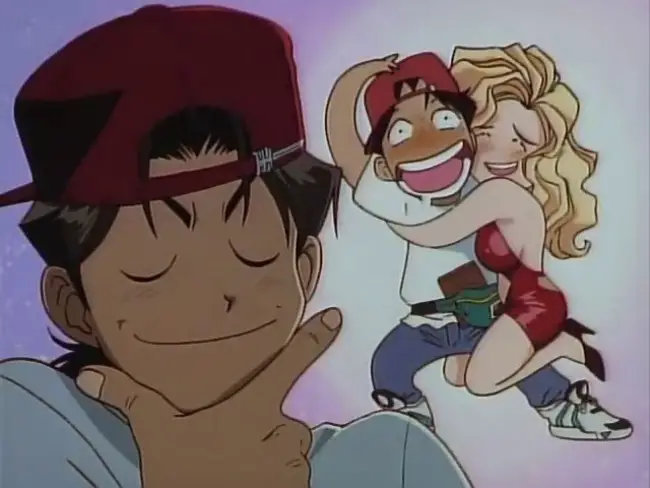 The Ecchi: Every one of your depraved fetishes in a borderline hentai package.
The Story: Kintaro is a free-roaming spirit who travels to various towns and picks up odd jobs. He is observant and constantly studies people and despite bad first impressions, he always ends up leaving a positive impact on people's lives.
7. Demon King Daimao (Ichiban Ushiro no Daimaou)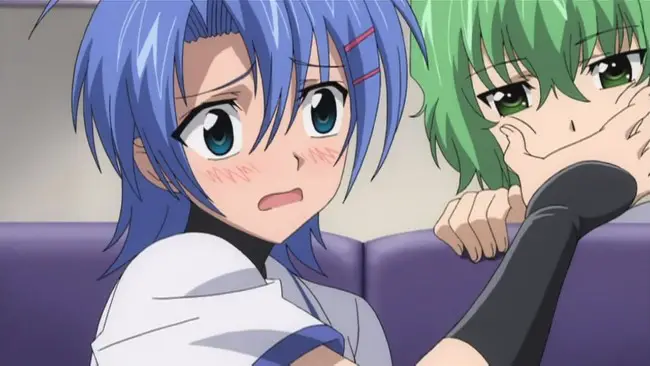 The Ecchi: Battle damaged clothes, a lewd female android, and a sea cucumber.
The Story: Akuto wants to become a clergyman, but his aptitude test predicts that he will be the future demon king. He tries everything to fight against fate…and harem.
6. Is This a Zombie? (Kore wa Zombie Desu ka?)
The Ecchi: Busty vampires, magical girl, magical zombie guy, and fully-clothed necromancer.
The Story: Ayumu is a victim of a serial killer, but is resurrected by a necromancer who has taken a vow of silence. He tries to find his killer while dealing with a vampire ninja clan and accidental stolen magical powers. You may or may not want to watch season 2 since it's filler.
5. Monogatari Series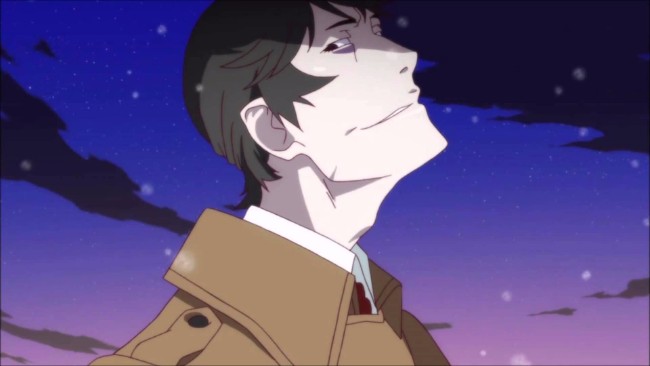 The Ecchi: Kaiki's sexy gaze, beautiful head tilts, and the naughtiest toothbrush. Oh, and some normie grade stuff that no one cares about.
The Story: Koyomi Araragi helps girls with supernatural problems that are seemingly tailored to their personal lives. The story is told out of sequence, adding a mystery element to the plot.
4. Kill la Kill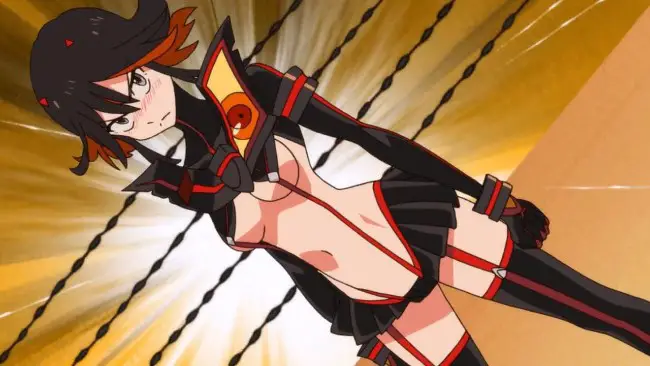 The Ecchi: Half-naked freedom fighters battle half-naked fascists using a combination of skimpy clothing and PG-13 rated nudity.
The Story: Ryuuko Matoi is searching for her father's killer and is lead to a prestigious academy. There, she discovers the school is run by a brutal hierarchy that utilizes special uniforms that grant the wearer special powers.
3. Food Wars! Shokugeki no Soma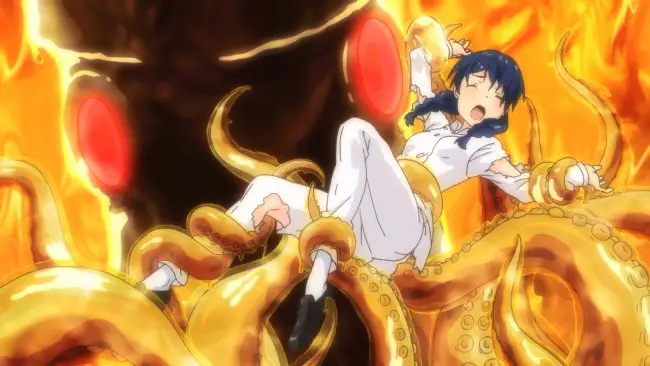 The Ecchi: Food 0rg@sms, over-the-top cooking techniques, assless aprons, and loads of food p*rn.
The Story: Soma must survive a cooking school that only has a 1% graduation rate. You'll learn actual cooking techniques and food history.
2. Heaven's Lost Property (Sora no Otoshimono)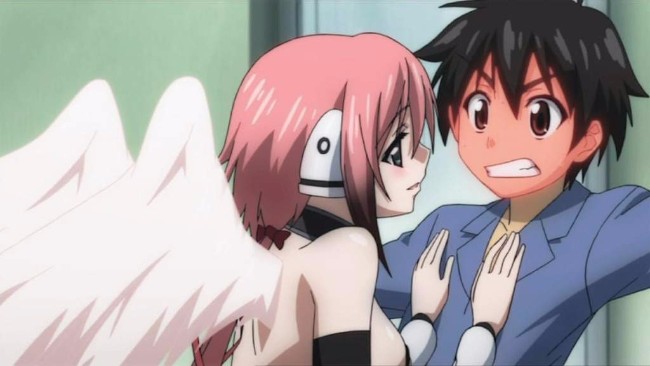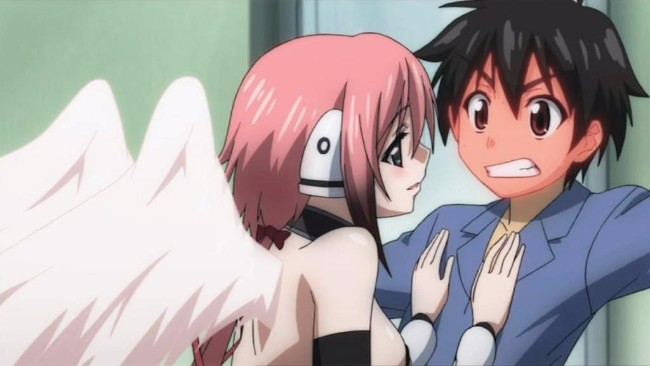 The Ecchi: Loads of busty gynoids, angeloids, childhood friends, and flying panties.
The Story: Irredeemable pervert Tomoki goes through a character building quest as he learns what's really important in his life. You might actually feel something in your heart after the final movie.
1. No Game No Life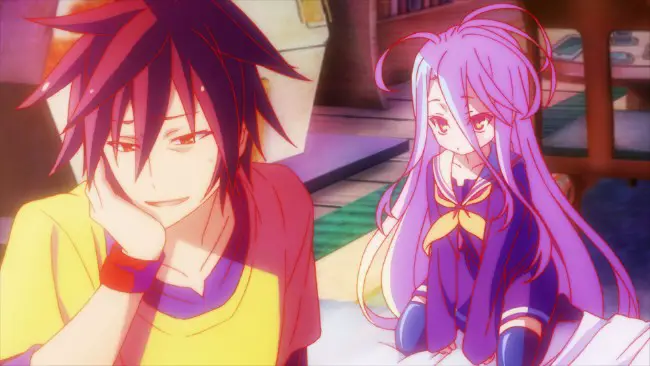 The Ecchi: Semi-incest, guys and girls of all types, and GAME THEORY FOR STRATEGY FOLKS!
The Story: Step-siblings Sora and Shiro are game masters that are summoned to a reality that revolves around games. They plan to usurp the gods of the 16 ruling species by using game theory.
Hope you all like this ecchi anime list and comment below What are your favorite ecchi stories ? and don't forget to bookmark MOW.