Are you fed up with watching censored material on your favorite Anime series? 
Do not worry, we don't promote Hentai in this article! 
Check out this smutty and hot compilation of Anime series that is not just about nakedness, but also has a compelling storyline and interesting plot. 
The Anime series are smothered in s*xual tension, filthy talk, funny comedies, and plenty of naked footage!
Are you ready to be enthralled? 
Take a look at this collection of s*xy Anime shows that are sure to leave you swooning all over your phone or laptop screens. 
With gorgeous girls dancing and dancing around with no item of clothing you can be sure that you'll be excited about enjoyment. 
So, relax and enjoy as you browse through the most popular eight Anime series that have amazing storylines and uncensored content.
29. High School DxD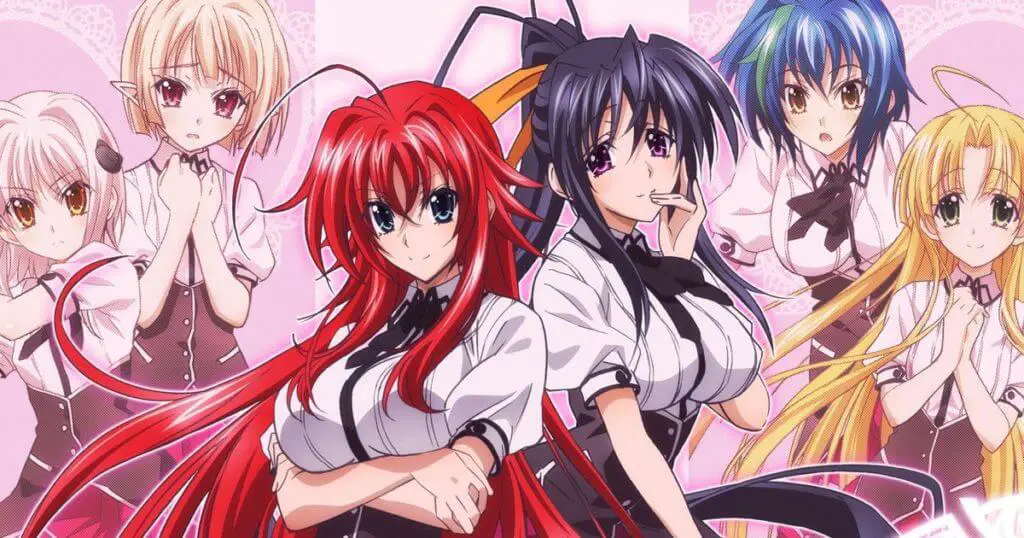 The well-known Anime series spans four seasons, along with some filler episodes. Produced by Tetsuya Yanagisawa, the plot of "High School DxD" is centered around the mysterious students at Kuoh Academy.
The entire Kuoh Academy is filled with terrifying mythical creatures such as fallen angels, demons, and even demons. 
Issei Hyodo is a normal student who was unaware of the possibility that the school was overflowing with monsters. 
He was thrilled to discover that a gorgeous girl called Yuma Amano (who was blessed with stunning assets) wanted to go for a night out with him.
The situation got serious after Issei was informed she was Yuma was actually a fallen angel. 
Yuma eventually kills Issei however, luckily, Rias Gremory, a red-haired beauty devil who is an incoming third-year student at the Kuoh Academy, saves Issei by transforming the demon in addition. 
Issei awakes the next morning and finds that he's being pampered by Rias who was bare naked! It was clear that Rias was a bit enthralled by Issei. She informs him that she is now a devil and has to faithfully serve Rias.
The Anime series premiered on the 6th day of January in 2012. The finale episode aired on the 3rd of July in 2018. "High School DxD" contains 49 episodes as well as the filler episode of 16. 
It is available to watch Anime TV and web series on streaming platforms such as Netflix, Crunchyroll as well as AnimeLab.
28. Ladies Versus Butlers!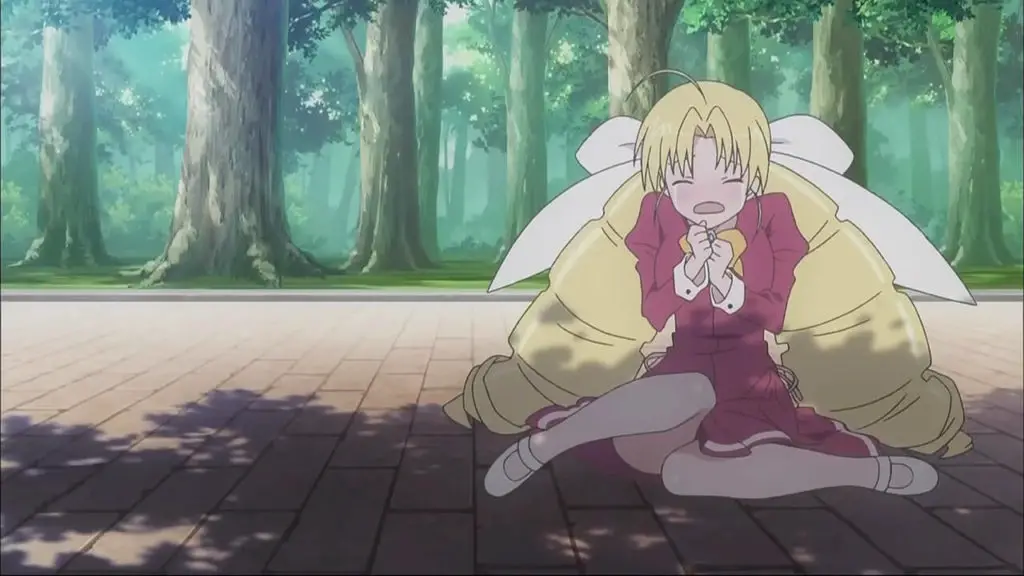 This adorable, yet sensual Anime series is comprised of a single season with a few filler episodes. 
Produced by Atsushi Otsuki, the plot of "Ladies Versus Butlers! follows a child named Akiharu Hino who was taken in by his uncle after his parents had passed away. 
He is enrolled at a boarding school known as "Hakureiryo Academy" and decides to become a butler to the elite citizens.
However, his 'bad boy' image prevents his ability to make acquaintances with girls who in the school are scared of his looks. In the end, he gets to meet his old friend, Tomomi Saikyo, with whom Akiharu can connect. 
A girl known as Selnia Iori Flameheart becomes close to Akiharu because she has an intimate crush on him. As the story unfolds, Akiharu befriends a large number of students at the school.
The Anime series debuted on January 5, 2010, 2010. Then, the final installment of the season was released on the 23rd day of March in the same year. 
"Ladies Versus Butlers!" has 12 episodes and seven episodes of filler. It is available to watch Anime online and on television through online platforms like Crunchyroll.
27. It's the Testament Of Sister New Devil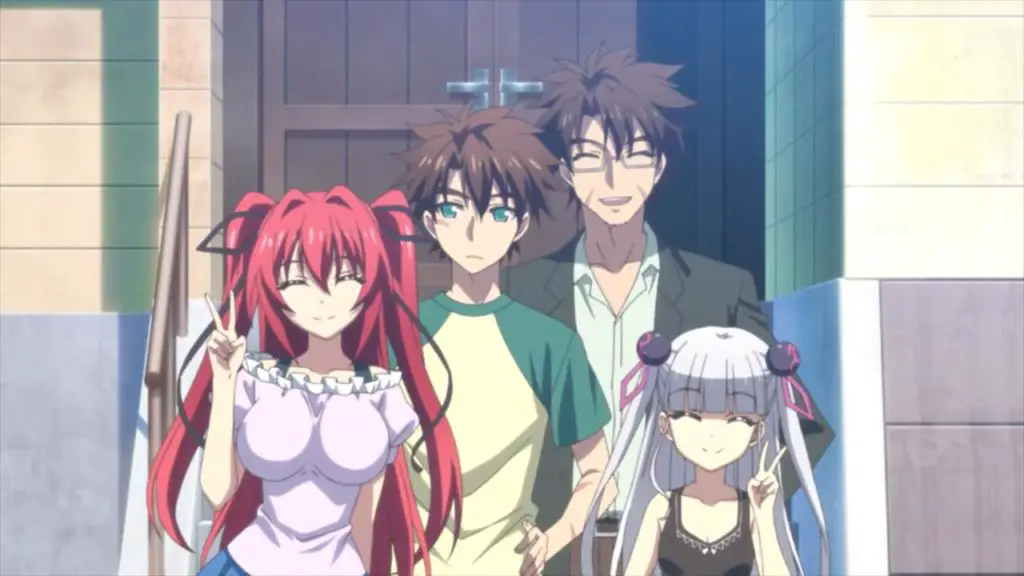 The s*xually s*xy Anime series is comprised of two seasons, along with some filler episodes. 
Produced by Hisashi Saito, the story of "The The Testament of Sister New Devil is centered around Basara Tojo. 
Basara was a beautiful teenager who was going into high school. He was astonished to learn that his father had suddenly decided to remarry. 
He was extremely happy with the news the fact that Mio and Maria the two of his attractive step-sisters will join his Tojo family.
After Basara's father has left the home for a few hours, Basara finds out that his sisters are part of an evil clan. On the contrary, he is of the heroic clan. 
The evil sisters attempt to cast spells over Basara to make him a slave.
Basara but, accidentally, it results in Mio an enslaved slave as well as Basara her master. 
Basara is responsible for caring for his slaves, by protecting them and, as a result, his hot and s*xual situations along with his sisters!
The initial episode of 'The The Testament of Sister New Devil first aired on the 7th day of January in 2015. Then, in 2015, the final episode aired on March 28 in 2018. The series comprises 22 episodes and 3 filler episodes. 
You can stream 'The Testament of Sister New Devil on streaming platforms like Netflix, Crunchyroll, Funimation.
26. Girls Bravo!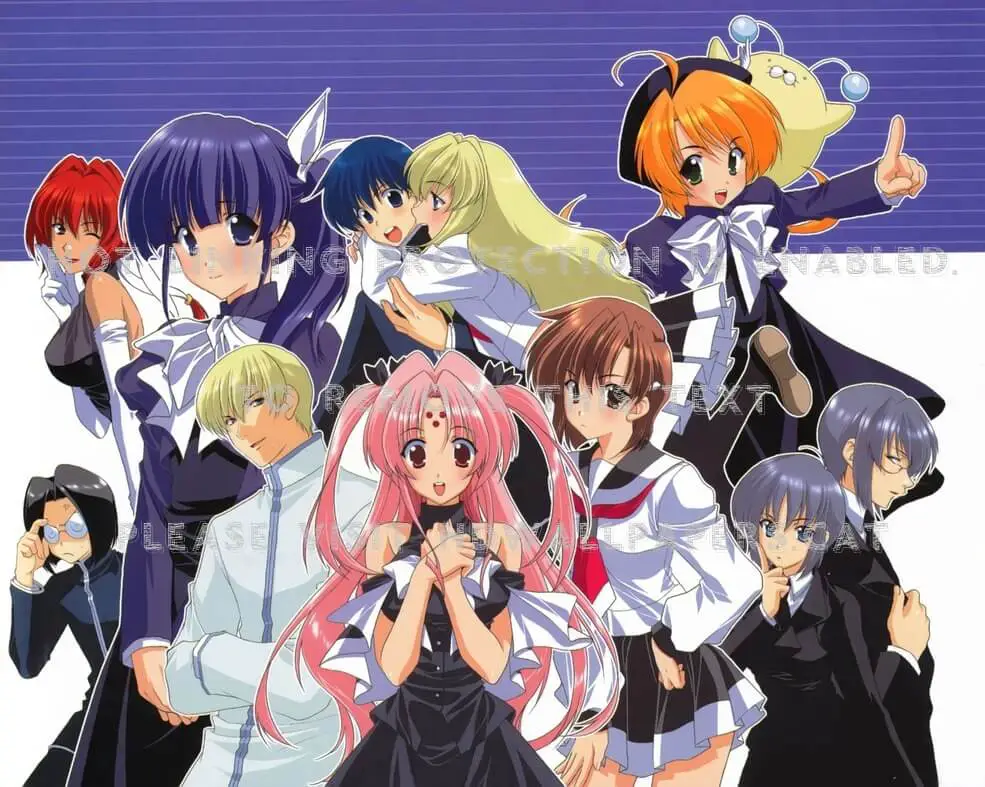 The Anime program is an s*x-themed comedy that has two seasons and zero filler episodes. 
Produced by Ei Aoki"Girls' Bravo" centers on a student at a high school known as Yukinari Sasaki. 
His experience was extremely traumatic because girls would constantly insult him or mock his appearance. 
He became so used to being ridiculed, it was almost impossible for him to look at girls. 
One day, Yukinari's neighbor is trying to trick him by throwing him in his tub.
In the tub the man has been transported into a fantasy world named 'Seiren.' Seiren was mostly used by women that upset Yukinari. 
However, he still gets together with a girl named Miharu Sena Kanaka. 
She and others from Seiren return to Earth and then into his home. 
In the house, they have many experiences as they attempt to get s*xually attracted to the boy who is a bit weak.
The Anime series debuted on July 6, 2004, in 2004, and the final installment of season 2 was broadcast on the 21st day of April in 2005. 
"Girls Bravo" contains 24 episodes. It is available to watch Anime web series and television through online platforms like Crunchyroll, Funimation.
25. Sekirei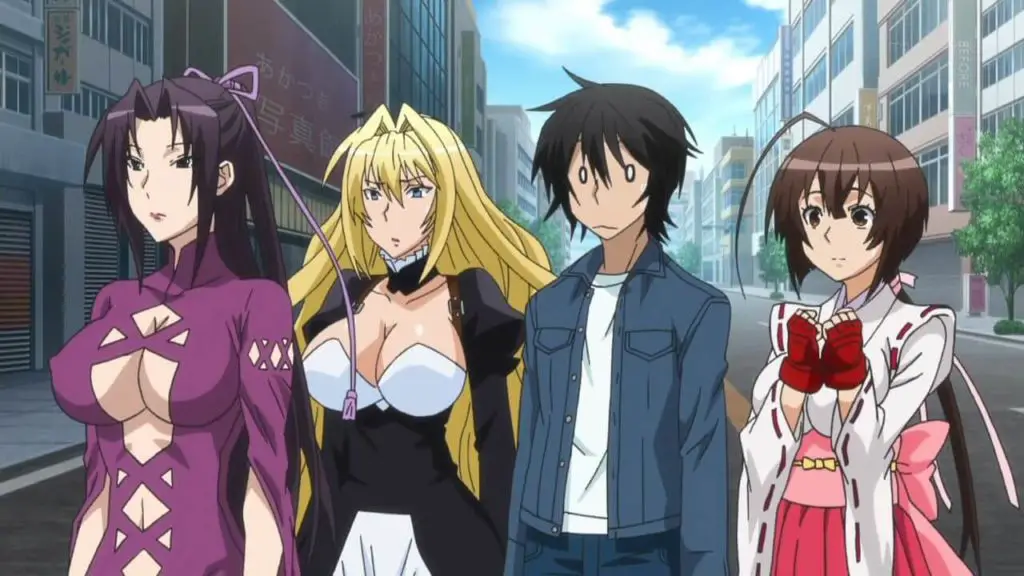 The Harem-related Anime series has two seasons, with just two filler episodes. Written by Keizo Kusakawa, "Sekirei' follows Minato Sahashi, an attractive young man. 
The academics of his life were not ideal as he was simply not able to get through the college entrance tests. The reason behind their failure was his lack of self-esteem and self-confidence. 
On a beautiful morning Sekirei who is seeking her own Ashikabi called Musubi meets Minato. She discovers Minato attractive, so she kisses him and bonds him as her Ashikabi.
Hiroto Minaka is well-known for his competitions, which were referred to as"the "Sekirei Plan." It was a violent contest where Sekirei was permitted to use their Ashikabi's power to take on other opponents. 
There were a lot of beautiful girls who took part in the Sekirei Plan. Minato was aware that being an Ashikabi was likely to take a significant burden on him if some of the more beautiful Sekirei choose to tie Minato to their own.
"Sekirei" debuted on the 2nd of July in 2008. The finale in season 2 was published on the 26th of September in the year 2010. The show has 25 episodes and two episodes of filler. 
You can watch 'Sekirei' on online platforms such as AnimeLab.
24. Demon King Daimao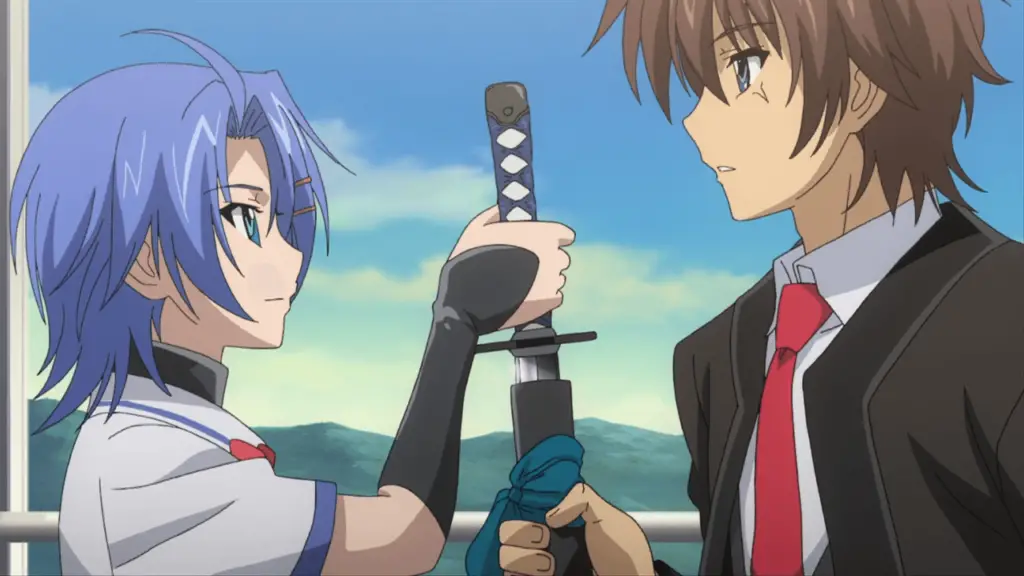 This comical and naughty Anime series is one episode with no filler episodes. 
Produced by Takashi Watanabe The story of "Demon King Daimao" is about a child known as Akuto Sai. 
Akuto was always looking for his family to be a safe environment to live in which is why Akuto wanted to attend the Constant Magical Academy and become the best magician.
When he first arrived at the academy An aptitude test revealed his future plans, revealing that he would become"the" Demon King. 
Akuto was not a favorite by the female teacher of the class. 
The idea was that a strong woman would want her and, as such Akuto was always in danger. 
The story continues as the saga of Akuto's life began to become awe-inspiring as Akuto began to form a harem from his own.
The Anime series premiered on the 2nd of April in the year 2010.
The final episode aired on June 18th in the year. "Demon King Daimao" has 12 episodes total. 
It is available to watch Anime online and on television on streaming platforms such as Netflix, Crunchyroll.
23. Maji de Watashi ni Koi Shinasai! (2011)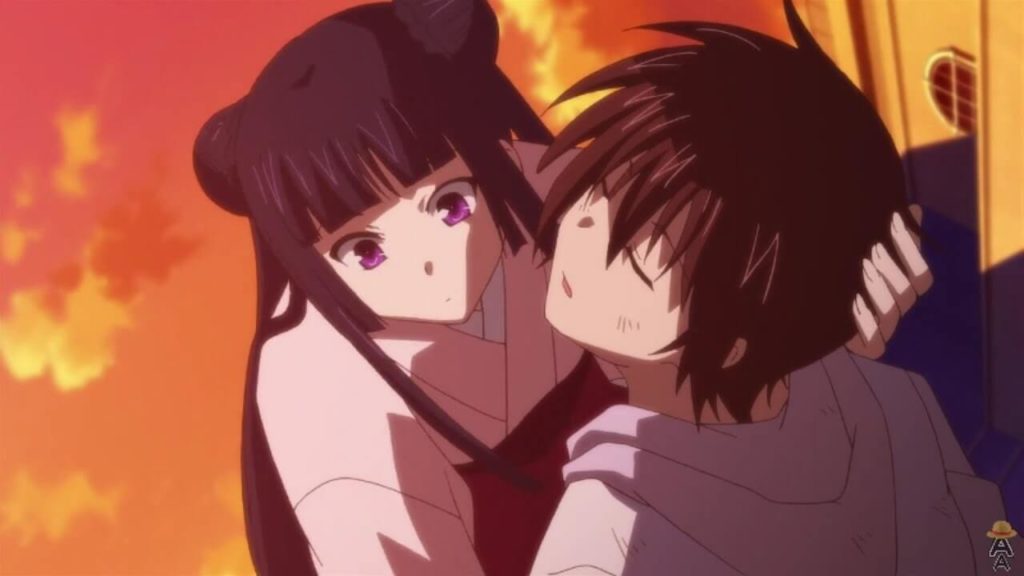 Harem anime is full of many beautiful women who perform wonderful fanservice. 
"Maji de Watashi Ni Koi Shinasai!' walks along the same route. 
There are many attractive female characters on the show. It also features an underlying theme of samurai. 
It's among the shows that you must take in to entertain yourself. 
Additionally, because the show's theme is ecchi, your enjoyment will also be visually pleasing as well. 
The most adored feature of Japan is the Samurai. 
Samurai were skilled swordsmen engaged throughout feudal Japan. They are revered throughout Japan.
The story is set within Kawakami city. Kawakami City is famous for its reverence and love for the samurai heritage as the majority of its relatives were the Samurai. 
Students also use the wisdom of samurai in their lives. Yamato Naoe, a senior in high school. 
He is a tight-knit close group of buddies. 
They all share the same samurai values. 
A couple of girls are permitted to join in the group and this is when things change and they don't stay the same.
22. Kiss x Sis (2010)
If you're not a fan of incestuous things, then 'Kissx Sis' might not be suitable for you. 
It is heavily based on incest. The show is also part of the harem, ecchi and ecchi genre. 
It is lighthearted and also has some humorous moments. There's also plenty of fan service, If you're looking to see beautiful female characters, then you should give this a shot. 
The main character of the show will be Keita Suminoe. His life was fairly normal until his mother died. Things begin to change when his father gets married. 
The marriage gives Keita two step-sisters older than him, Ako Suminoe, and Riko Suminoe. They are twins. 
After meeting their older brother, they experience something completely different. They begin to feel incestuous towards their brother. 
This sparks a contest that is akin to a battle between sisters, who are trying to win over their brother's love.
Keita is confused and isn't sure the best way to handle it. He's studying very hard to make it into the high school of his sisters. 
But how long will he be able to keep them from their s*xual advances? 
In addition, he is aware that additional distractions are coming his way since his sisters aren't the only ones looking for him.
21. Freezing (2011)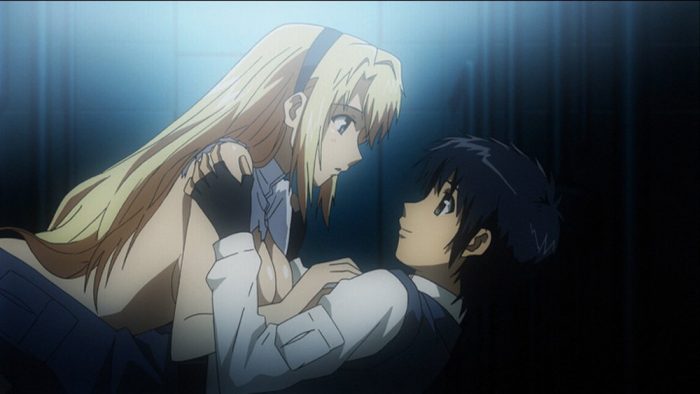 A lot of anime makes it appear that the future will be direr than any other. 
Aliens or monsters are going to unleash their wildness and ruin our existence. 
However, the show is trying to offer a bit of hope through some humans who are trained to fight the powerful foes. 
"Freezing" kind of capitalizes on this principle. 
The story is set in the future, which could be years further ahead than our current time. 
The Novas is a massive alien race. They are a threat to us, causing destruction and death. 
To fight back, we fight back, and the fights are referred to by the name of Nova Clashes. 
The only chance of survival against them is stigmata implanted women and men. 
Stigmata gives them powerful powers. 
People with stigmata are referred to as Limiters, while women are referred to as Pandoras. 
They are educated in military academies, where they can improve their abilities to combat the Novas.
Kazuya Aoi plays the primary character in the show. 
When he first arrives at the school, he steps into a battle royale that is held within the Pandoras. 
Then he spots Satellizer El Bridget and is convinced that she's his dead sister. He hugs her and that results in her losing the game. 
Bridget is often referred to as the "Untouchable Queen'.
When Kazuya does not find her awe-inspiring, she is astonished and demands to be her Limiter. 
This is the beginning of their quest to protect Earth.
20. Amai Choubatsu: Watashi wa Kanshu Senyou Pet (2018)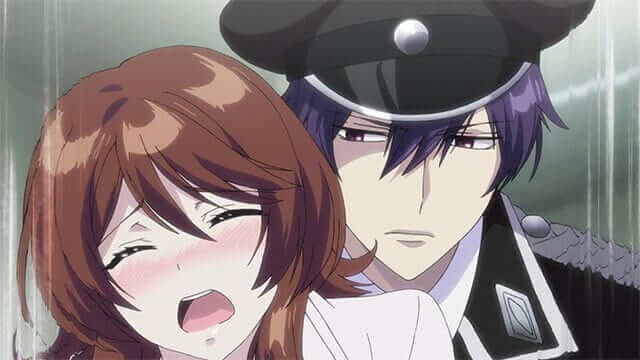 Let's get this straight. 
I've said in the introduction that I'm not going to include the hentai. 
The anime 'Amai Chubatsu: Watashi wa Kanshu Senyou Pet is not hentai, but its themes and images blur the lines. 
Additionally, I'm guilty of putting in an anime that isn't based on its plot but rather depends on its ecchi-like nature. 
If you're a seasoned expert in anime, you'll understand what I am talking about when I declare that this show lasts approximately three minutes in each episode. 
The show's total length of about 40 minutes.
The reason I decided to include "Amai Choubatsu: Watashi wa Kanshu Senyou Pet" on this list is that I wanted to provide you with at least one show that was extensively crafted to fit the ecchi style. 
If you're infuriated by s*xual violence, then stay away from this. 
The storyline of the anime is dark since it takes place in a prison that is in the future. 
Aki Myoujin, the guard in prison. 
Hina Saotome is an attractive girl who is detained even though she is innocent. 
Aki is extremely sadistic and loves Hina inside the prison. 
While Hina initially is scared of her tyranny, her body gradually gives in to the delicious torture. 
If you're into the kind of things that make you laugh, then this could be a good read.
19. Shinmai Maou no Testament (2015)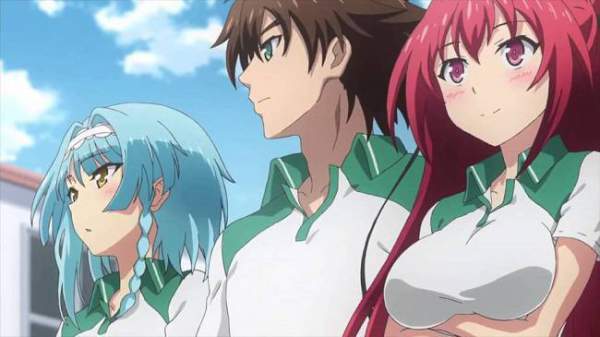 The anime is full of heroes and demons that fight against each other and form clans who are now sworn, enemies. 
Basara Toujo plays the main protagonist of 'Shinmai Maou No Testament'. Two hot stepsisters are quite difficult. 
In addition, if you've did not have females in your household, you're likely to cause problems. 
Like going to the bathroom while someone is there. 
This is the way Basara is introduced to his stepmother.
Basara's father has taken his step-sisters Mio as well as Maria to their home. 
Basara is forced to accept the sisters in his family. 
However, it turns out the sisters aren't normal. They are part of the clan of demons. 
Mio was the daughter of the demon-lord, and Maria works as her servant. 
In addition, Basara reveals that he is part of the hero clan. 
However, he isn't able to harm his sisters. 
Therefore, he decides to shield his sisters from danger. 
However, having two hot women at home can heat the earth for plenty of ecchi.
18. Hyakka Ryouran: Samurai Girls (2010)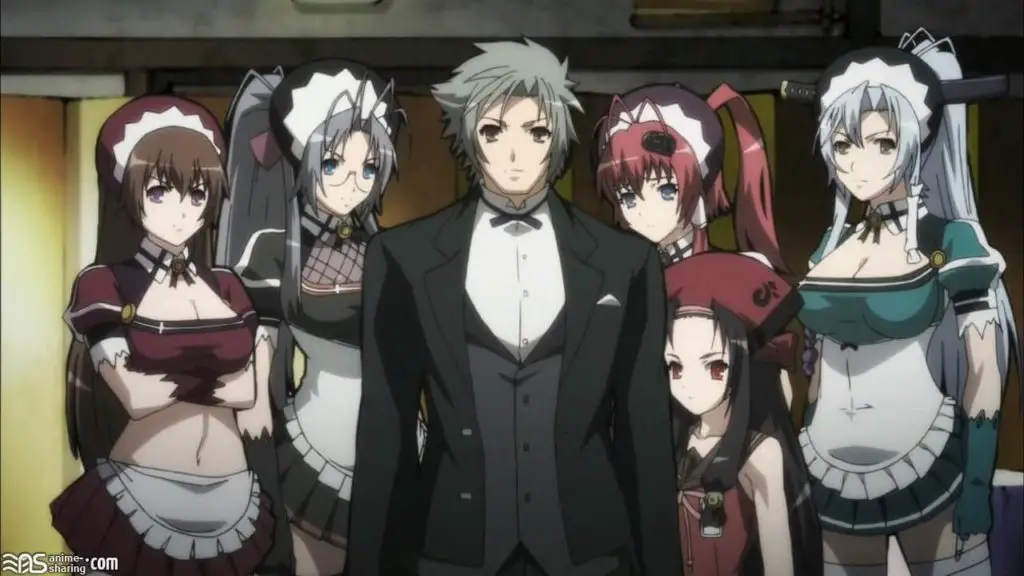 The anime is also based on ecchi-related stuff, however, it was entertaining to watch. 
I loved the concept behind the show, and the plot was interesting as well. 
The show is full of gorgeous female characters. 
The story of 'Hyakka Ryouran: Samurai Girls' is set in a different world. 
If you're familiar with the story of Japanese Samurai, those names Matabei Goto, Sen Tokugawa, Yukimura Sanada, Hanzo Hattori, Kanetsugu Naoe, and Jubei Yagyu maybe like familiar names to you. 
These were all famous samurai who were famous and are well-known for their courage.
However, in the alternate universe, the girls are s*xy and modestly dressed females. 
This is still the control by the Tokugawa Shogunate and the girls are placed in an academy where they can develop their abilities. 
Girls must train to be master samurai who will fight against the oppressive system of the school's students' council.
17. To Love Ru (2008)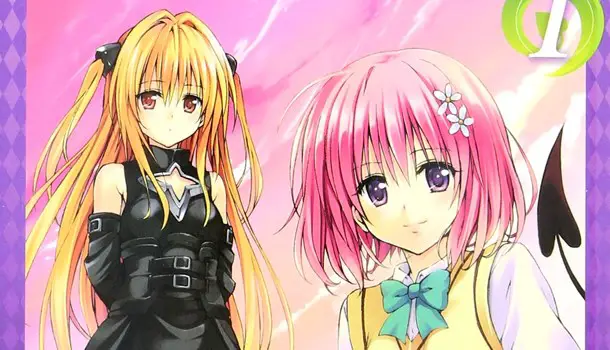 "To Love Ru" is a hilarious and s*xy animated. 
The storyline has plenty of space for ecchi and harem comedy. 
Rito Yuuki is just 16 years young. 
He is over his schoolmate Haruna Sairenji. 
He's been in love with Haruna since the time he was in junior high. 
He hasn't yet decided to admit it to her, and it's likely to get more difficult as the story progresses. 
A day Rito is bathing when a beautiful, naked woman falls on top of him. 
It turns out this girl belongs to Lala Satalin Deviluke, an alien princess. 
She's fled her home planet to avoid a petty union. 
She is so desperate to stay away from it that she's willing to wed Rito.
This is a problem for Rito who is now finding it difficult to admit to Haruna. 
As time passes, more gorgeous women appear and begin to fall in love with him. 
Are they going to Rito eventually be in a position to admit his lover?
16. Strike the Blood (2013)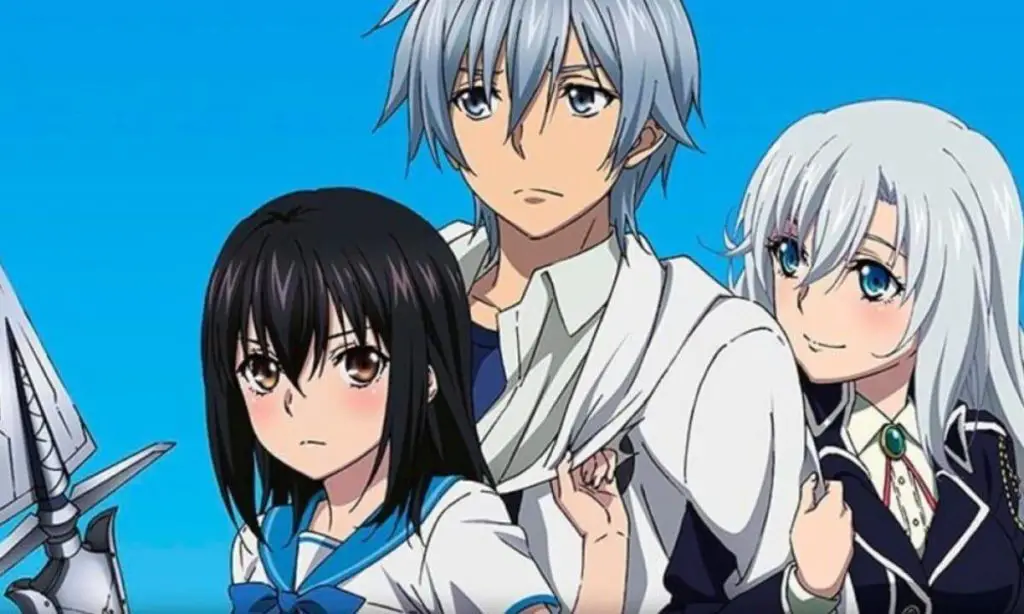 If you're looking to watch a vampire-themed anime that includes some ecchi and some nudity, then 'Strike the Blood' is an excellent option. 
Koujo Akatsuki was an ordinary boy. However, one day he is involved in an incident that transforms him. 
He's now a vampire and an extremely powerful one. 
Soon, everyone is being told about Koujo's abilities as a vampire. 
It turns out that Koujo is a Primogenitor, a vampire that has impressive abilities, and is believed to be legendary.
Koujo has been identified as the 4th Primogenitor. 
His abilities are viewed as dangerous and the Lion organization believes that should he become wild, then they should come up with a fail-safe strategy. 
They dispatch Yukina Himeragi an apprentice sword-shaman to watch the actions of Koujo and if he shows any signs of being an enemy, he will be executed. 
So, the two begin their quest to protect their homeland from threats from outside.
15. High School of The Dead (2010)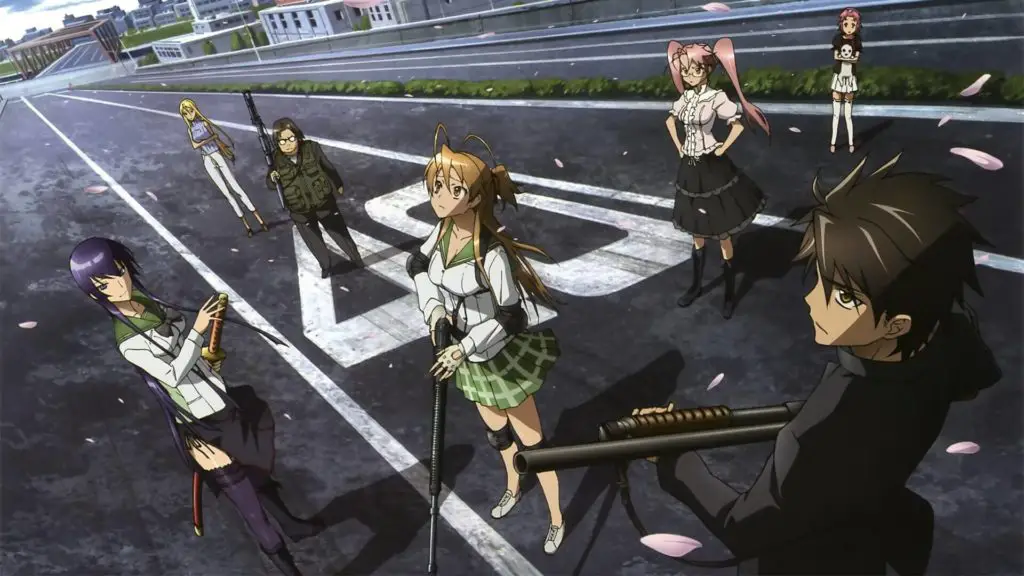 A zombie apocalypse can be much more enjoyable to see when there's a ton of beautiful and s*xy ladies in the streets and acting like badasses. 
This is the reason "Highschool of the Dead" is a very entertaining and enjoyable animation. 
Japan is suddenly engulfed in the zombie apocalypse. 
When society is beginning to collapse over itself, survivors fight to fight for their lives.
Takashi Kimuro discovers the difficult method of how to survive when he is forced to kill his fellow friend after being bit by the zombie. 
Takashi promises himself that he'll protect Rei Miyamoto, who was his girlfriend. deceased friend. 
The two are soon joined by other students from the school who are attempting to find an escape route from the coming apocalypse. 
Within this group are stunning and hot women.
14. Yuragi-sou no Yuuna-san (2018)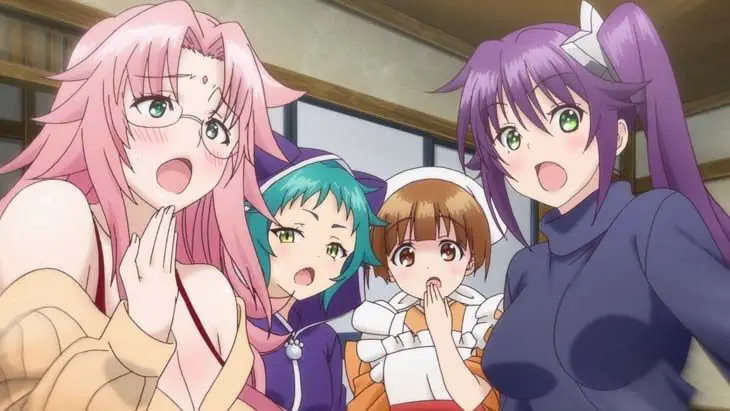 Fuyuzora Kogarashi happens to be a student at high school. 
He wants a normal high school life. However, he is gifted with the ability to spot ghosts. 
He has been cursed by spirits of evil from the time he was a kid, however, as he got older and able to defend himself. 
Fuyuzora is searching for an affordable place to stay. 
He stumbles upon Yuragi Manor, which is inexpensive because it's haunted. 
After having dealt with ghosts for all of his life Fuyuzora decides to sign the contract. 
The other tenants in the manor are gorgeous women, and when Fuyuzora decides to assist with the spirits of the lady that is haunting the manor to finish her unfinished work, the other tenants begin to divulge their secrets of the supernatural. 
It's going to be an enjoyable time to Fuyuzora at Yuragi Manor.
13. Devilman: Crybaby (2018)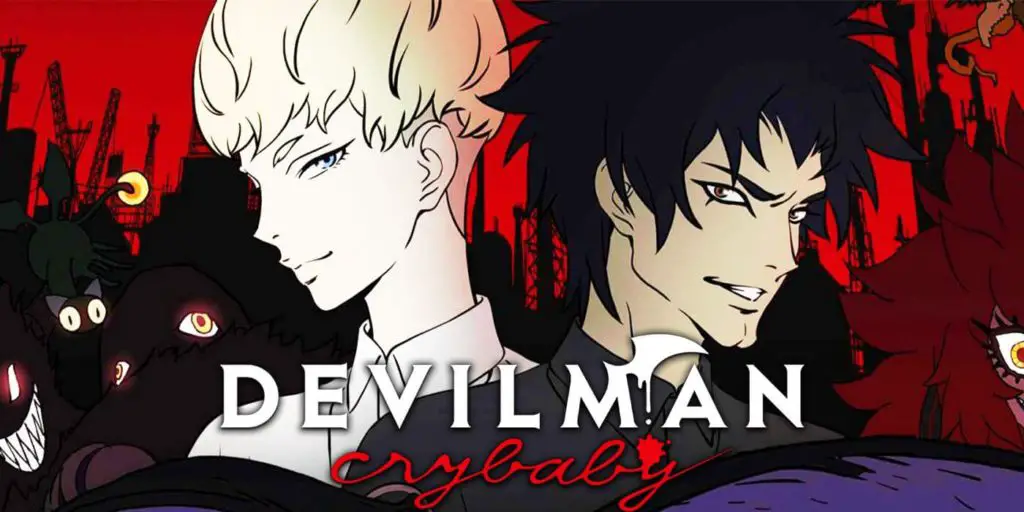 "Devilman: Crybaby' is one of the most loved anime released this year. 
The show was telecast on Netflix. If you're a Netflix subscriber, be sure to watch it. 
Devils have only the power to transform when they locate a human host. If the person is strong-willed, they could utilize the power of the devil to their advantage, and become the devilman.
Akira Fudou is a generous person who is always ready to assist anyone. When his friend Ryou requests his help to discover some demons at a party, he accepts. 
However, the party isn't as safe when devils begin to enslave humans, and the situation becomes violent. 
Akira is unable to let Ryou die, so he combines with the evil Amon and acquires enough power to take on all the devils to help his friend. 
Then, Akira is a devilman and uses his power to thwart devils that are a threat to humans.
12. Shokugeki no Soma (2015)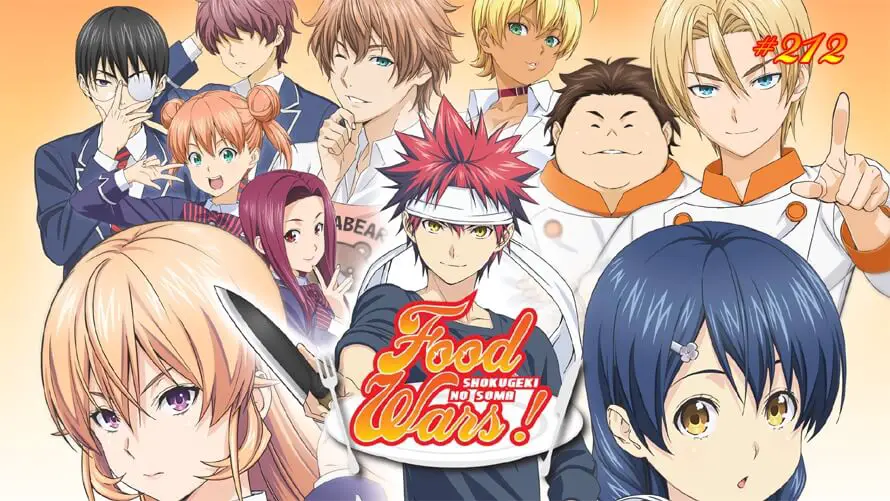 Do you remember feeling intensely gassy when you ate delicious food? 
No? 
Be prepared to be amazed by the experience in 'Shokugeki no Soma'.
The food is so good that people go to gasping. 
The majority of the naked and ecchi-themed scenes occur during the time of food tasting. 
The series is very funny and has an interesting storyline with intriguing characters. 
Yukihira Soma, the main character of the show. 
His father is a top chef and runs a diner. 
He cooks for his father, working as sous-chef. 
He hopes to become the head chef at the restaurant however, his father decides to shut down the restaurant and travel all over the world to test his talents. 
Soma plans to enroll in Totsuki Academy which is an extremely elite culinary school. 
The school has a low rate of graduation. 
Can soma depend on his cooking abilities to get through school?
11. Ninja Scroll (1993)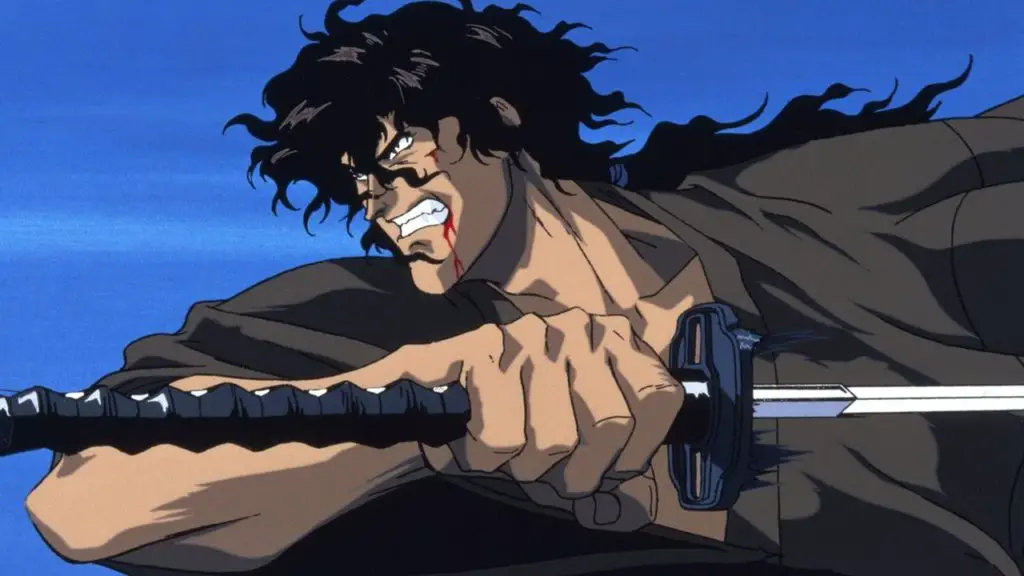 The next item on the list is an iconic anime film, 'Ninja Scroll'. 
It is a fantastic film that follows the life of Jibei who is an elusive swordsman. 
Jibei is not interested in politics and other things. 
One day, after saving Kagero, a female ninja Kagero He gets caught in the stuff that he never would have any thought. 
This film has some fantastic action scenes, and the images are breathtaking as well. 
The movie doesn't shy away from s*xuality, as it shows naked characters.
10. Afro Samurai (2007)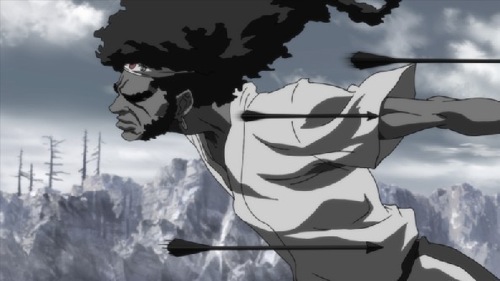 "Afro Samurai" is a traditional vengeance-themed series, but with a black actor as the main character. 
The main character in the show, Afro, watches his father be defeated and killed in the hands of Justice who claims to be the top headband for its power. 
To take on Justice to a showdown, Afro must start from the beginning. 
After a long time after securing the headband with the highest number and now he's ready for the ultimate revenge. 
But wait! 
While the headband of number one can be challenged by only a second headband, the number two can be challenged by anyone. 
Afro must conquer every obstacle to retain his headband in the fight against Justice. 
There are some s*xually explicit scenes in the anime, too particularly during a hot s*x scene.
9. Vampire Hunter D (1985)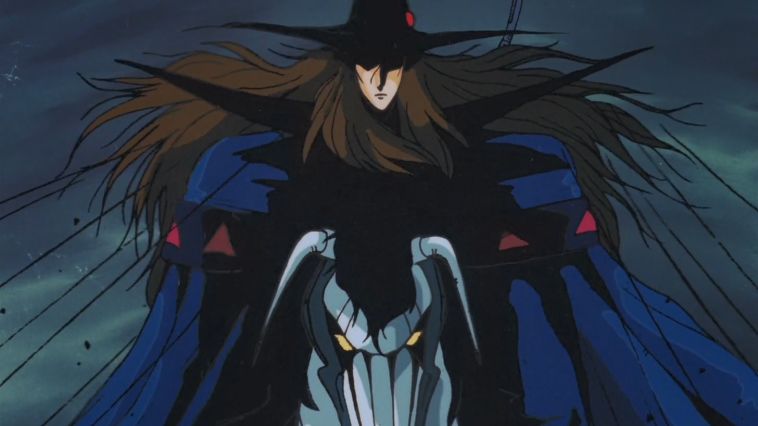 The story takes place in an age of high-tech technology and horses that could be controlled by cybernetics. 
But for the human race who follow a lifestyle that was more suitable back in time. 
D is the most effective vampire hunter around the globe. 
He becomes involved in problems of the hamlet of a tiny town that is infested with monsters under the control of the vampire Count Magnus Lee. 
As the most skilled at what he does D starts slicing down troops under the vampire's rule to bring down his brutal rule. 
The series also shows high violence and gore, as well as s*xuality.
8. Phantom: Requiem for the Phantom (2009)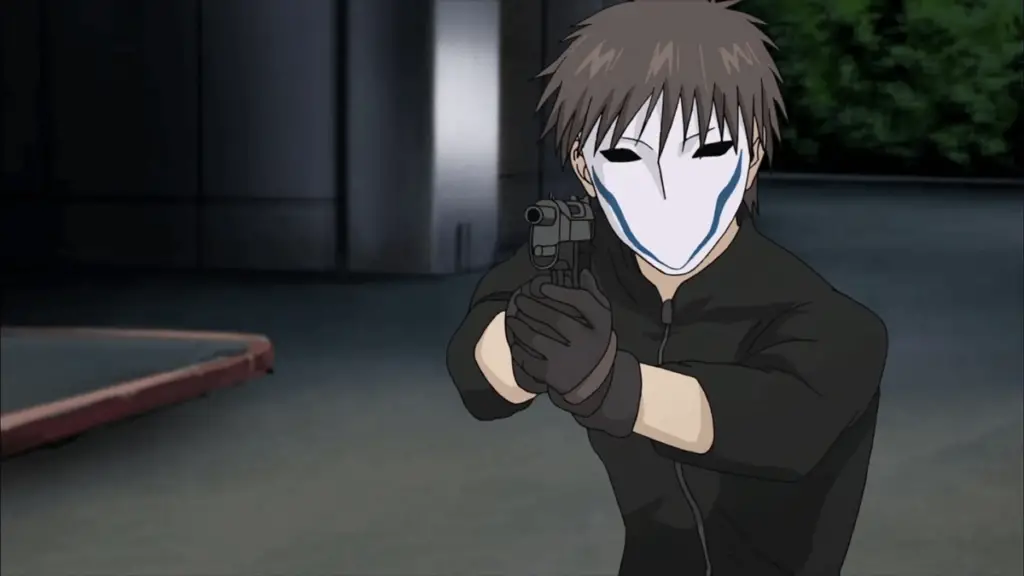 Phantom is a weapon made by humans employed by an organization called Inferno, to carry out assassinations across an environment where the mafia runs wild. 
On one tragic day the victim, a Japanese tourist is a witness to the murder of a woman Phantom. 
After a failed escape the victim is snatched and brainwashed into doing the orders of the corporation. 
In the present, without memories of his past, his life is in danger. 
Can he ever manage to get his memory back and escape the tyranny? 
The cartoon contains a few s*xually explicit scenes.
7. Hagure Yuusha no Aesthetica (2012)
The storyline of this anime is based on an event that took place in the past three decades when a lot of people were sent to Alayzard for carrying out specific missions that were if they succeeded in, would give them the ability to be unique. 
Akatsuki Ousawa is among the fortunate ones who were capable of returning. 
However, he has returned Miu who is the daughter of his Dark Lord whom he defeated. 
They now have to keep her identity a secret to living a peaceful life. 
However, there are lots of obstacles ahead since they were taken into BABEL to learn how to utilize their abilities. 
There are some great naked scenes in this show.
6. Senran Kagura: Ninja Flash! (2013)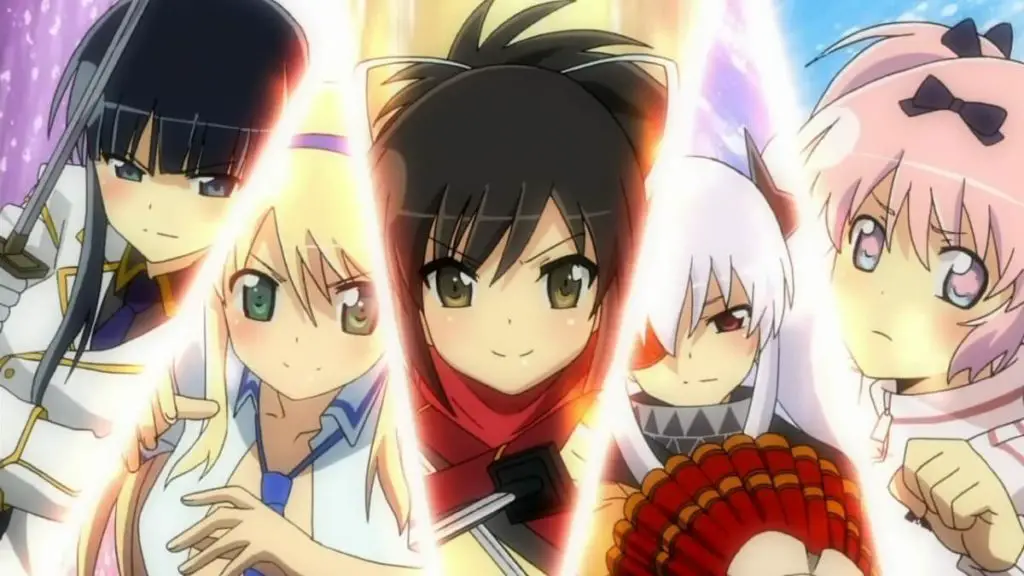 The story centers around five teenage girls who are studying at the secret academy for ninjas, The Hanzo Academy, masking it as a pre-school school. 
They soon discover that the process may not go as easy as they had hoped as there's a dark group of shinobi that are skilled at becoming a ninja. 
Girls must work to the max and master the skills from their scrolls to get better. 
As a fanservice show, there are a few s*xy naked scenes as well as a lot of ecchi-related scenes.
5. Black Lagoon (2006)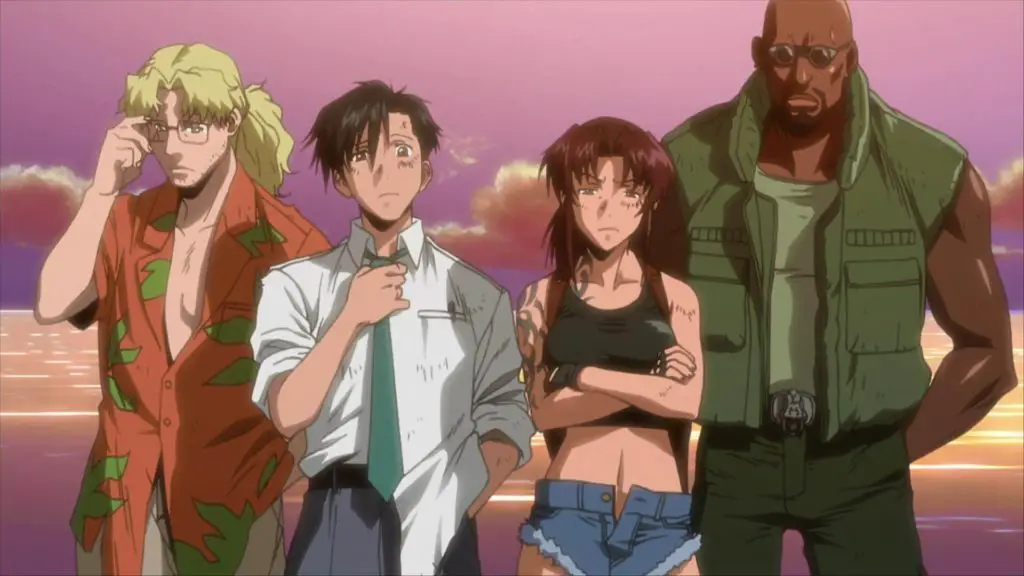 "Black Lagoon" is among the anime that will keep viewers engaged until the final. 
The story takes place in a location in Thailand known as Roanapur that is known as a crime-free haven. 
Rokurou Okajima was a normal businessman from Japan however he is kidnapped and held to ransom by a mercenary gang called Black Lagoon. 
After being abandoned by his boss, the man now has to turn into a mercenary to survive on the treacherous island. 
While there aren't a lot of nude scenes in the series some semi-nude scenes may be found here and there.
4. Samurai Champloo (2004)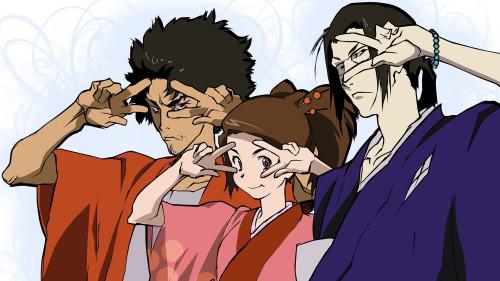 This anime is among those that a solitary group of people must be united despite their differences for an objective. 
Fuu is a waitress who spills her drink on some of her patrons.
She is constantly being at a disadvantage by a Samurai. 
Fuu asks a customer Mugen for help, who swiftly takes on all of them. 
He then is caught out by attacking Jin the ronin, who is far more skilled than Jin. 
They end up wrecking their shop, and also killing the son of a magistrate, and putting them on death row. 
Fuu can save them by enlisting them to serve as bodyguards on a quest to find the legendary Samurai. 
There are a few ecchi-nude scenes in the anime.
3. Code Geass: Hangyaku no Lelouch (2007)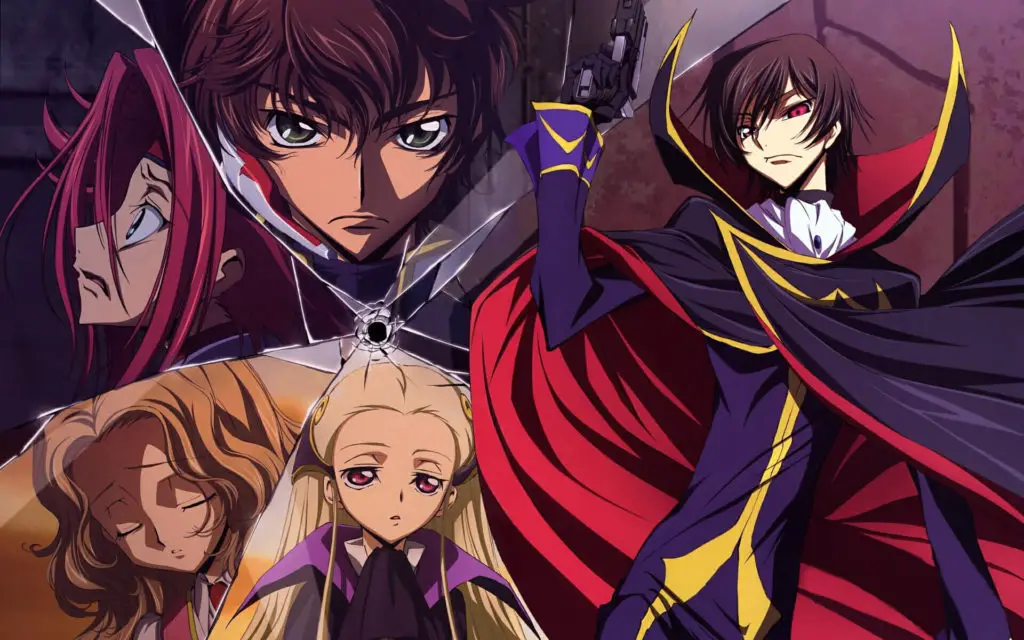 I was in love with "Code Geass". It's one of the top action, science fiction genre anime. 
The story is set in the year 2010, when is the time that the Holy Empire of Britannia has been a dominant force in other countries, becoming a powerful military nation. 
Although defeated, and renamed Area 11, Japan still has some resistance remaining in her. 
Lelouch Lamperouge was a prince from the Britannia Empire and has been exiled. 
The prince is saved by the girl who goes by the name of C.C after being trapped in the middle of the two forces that are fighting. C.C also grants him a powerful power, called Geass. 
Will he be able to take on Britannia once and for all by using this new power?
2. Mirai Nikki (2011)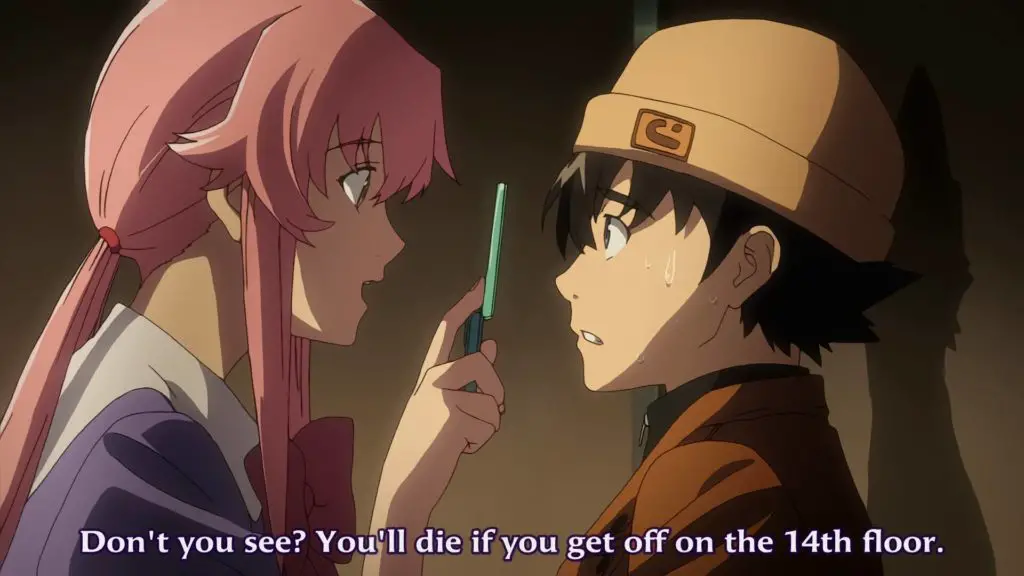 Yukiteru Amano, a lonely teen who is writer who records everything he sees in a journal on his smartphone. 
To distract himself, he makes up an imaginary friend named Deus Ex Machina, who is the god of space and time. 
In the end, Yukiteru finds out that Deus is real and gives Yukireu's mobile the power to record a 90-day future. 
Then, he is asked to participate in a competition alongside other players, and win the privilege of getting the title of Deus. 
There are a few s*xually explicit scenes in the animated series.
1. Gantz (2004)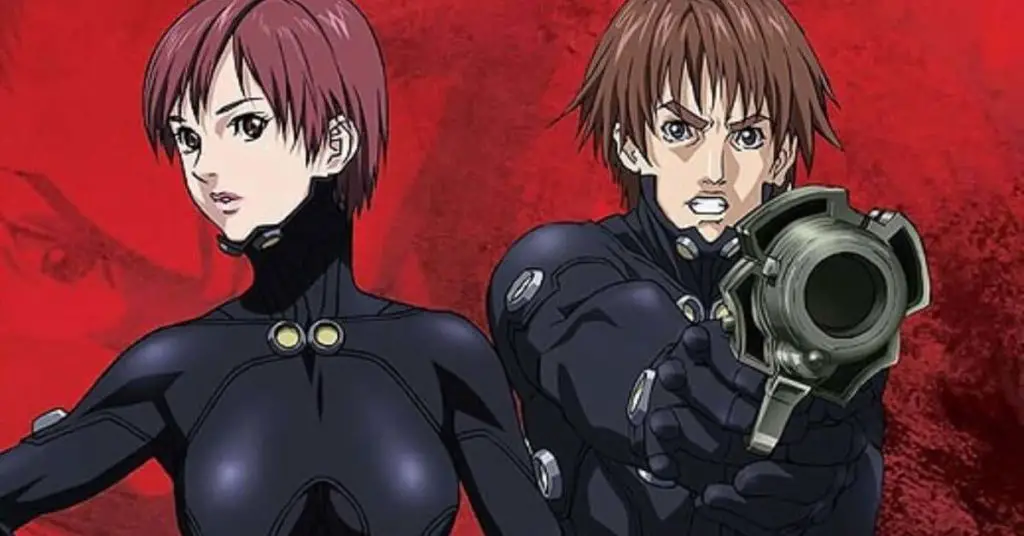 A truly unique anime Gantz can be described as a universe where dead people are taken on to work for a massive spere. 
Kei Kurono as well as Masaru Kato, are two individuals who pass away in a train crash and are forced to join the world. 
The black sphere, which offers the participants missions that they have to be able to complete to earn points.
These points give them the chance to earn some rewards which involve returning to their regular lives. 
Several scenes are not s*xually explicit which include s*x and s*xuality in this anime.