While many may not admit it, having a bit of romance in your action anime is a wonderful option. 
You want to be the hero and are also rooting for the hero to find the girl. 
It's an integral part of the fanciful nature of the whole. 
For some, an action-oriented anime series with romance is perfect. 
If you're looking for an anime that has a strong romance but also features engaging action scenes, here are some action romance anime suggestions for you.
Before we get into the details of the matter, it's best to start with the popular anime that meet this description. 
Therefore, I'm going to review a series you might not have heard of.
First, we'll look at the ones you've likely already seen before.
If you haven't, then you must go and start watching them. 
The most popular action-oriented shows with strong romance aspects include:
Rurouni Kenshin
Full Metal Alchemist
It's worth noting that most of the major Shounen anime have some element of this.
However, they do not always execute it effectively or use the hint as a mere tidbit, like in Bleach, Fairy Tail, and D. Gray-Man. 
Since everything is gone, there are some anime suggestions in this direction that you might not have seen.
35. Samurai X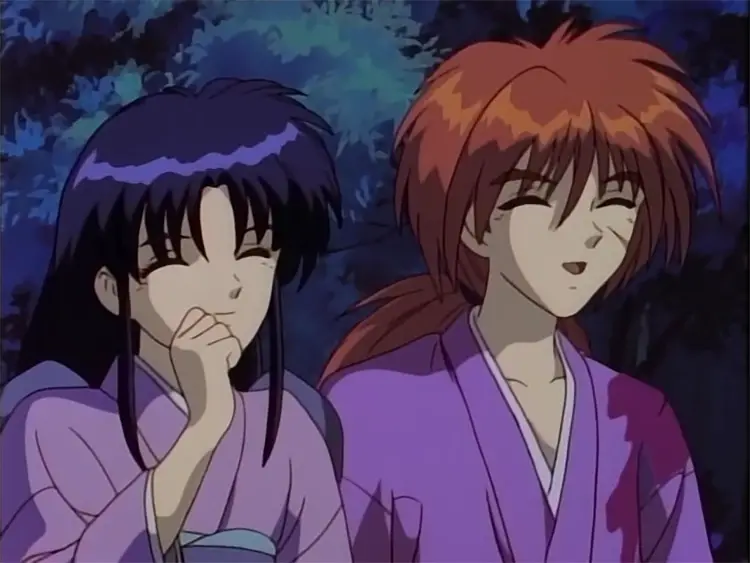 Samurai X could be the most badass samurai anime of all time.
If you know the show, it shouldn't be a surprise to see it on this list.
It's a classic that will never go out of style and deserves all the praise it's gotten.
Yes, the animation and art style might look a little old compared to what we have now. But the story alone is enough to make this worth anyone's time!
warrior X is the story of a warrior named Kenshin Himura. He used to be feared and very dangerous, but now he has chosen to be peaceful.
Because our main character goes through a big change, we as watchers and Kamiya Kaoru are able to see a kinder, more likeable side of him.
34. Maoyu: Archenemy and Hero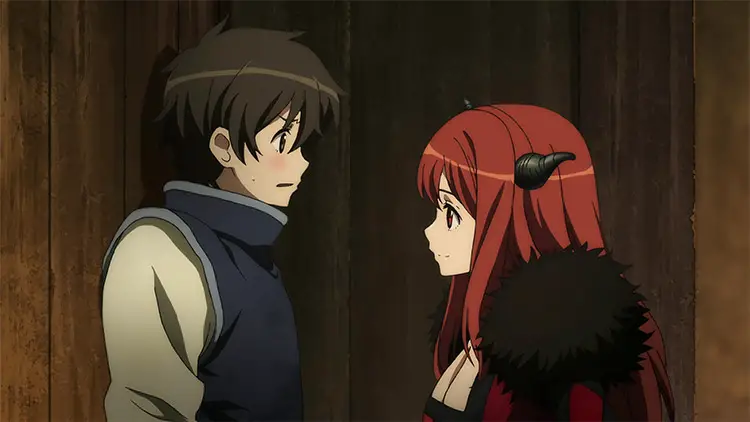 Even though this is a fairly new entry, Maoyu has one of the best starting ideas of all the shows here.
Even though the idea of enemies becoming friends isn't that rare, Maoyu does it in a way that's both new and interesting.
Simply put, the story is about a Demon Lord and a Hero who try to make the world a better place by working together in an odd (and romantic) way.
One potato at a time.
33. Darling in the Franxx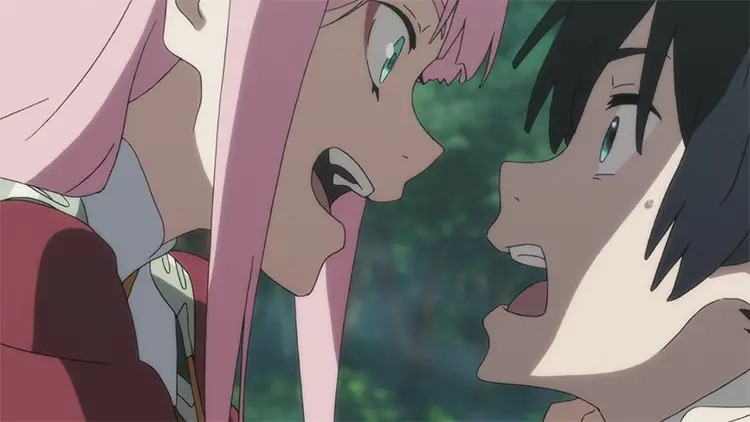 For some reason we don't know, mecha games are almost always on this list.
What is it about robots and love that makes them go together so well?
This is shown by the book Darling in the Franxx, which is still one of the most popular romance books ever written.
But of course, the high-octane robot action scenes here are nothing to scoff at either!
Some anime fans think this work by Naotaka Hayashi and Hiroshi Seko is a real masterpiece because the animation is so beautiful and the story is so interesting.
32. Tengen Toppa Gurren Lagann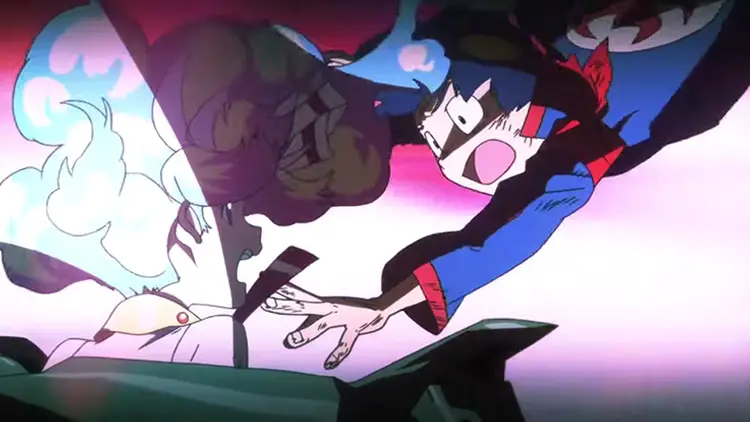 Talking about anime about robots that is full of action and romance… We couldn't forget about Gurren Lagann.
The show has a great story from beginning to end, and it also has a group of characters that are easy to remember.
And since Guren Lagann is a story about growing up, we also see Simon and Nia change as people over the course of the show.
With the added bonus of seeing them get closer to each other in every episode!
If you like slow-burning anime love, this series has everything you could want.
It takes everything to an absurdly high level, even the action scenes.
31. Eureka Seven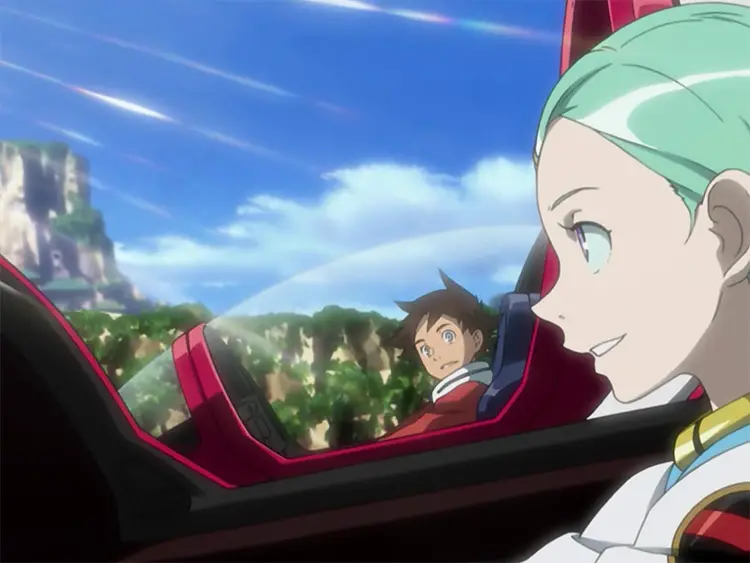 One of the most famous mecha games is Eureka Seven.
Some anime fans say it's a "carbon copy" of the series that came before it, The Gundam Series. I and many others strongly disagree.
Most of Eureka Seven's charm comes from how much more it focuses on romance than action, which is different from most Gundam shows.
Of course, this doesn't mean that the action in the show isn't exciting.
I think that Renton and Eureka's (a bit of an understatement) heartwarming friendship makes the high-stakes action scenes even more exciting.
30. Angel Beats!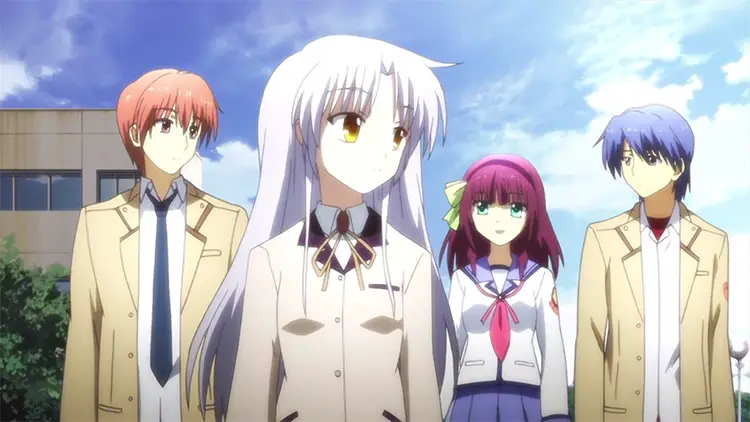 Angel Beats! is without a doubt one of the saddest anime out there.
Even though this show, like all the others on this list, has action and romance, it also has a strange charm that I can't quite explain.
There are a lot of exciting fight scenes that will keep you on the edge of your seat, but there are also some good, funny, and sweet romance scenes thrown in here and there.
This anime really shines because it has a lot of emotional scenes that pull at your feelings, especially between the two main characters, Kanade Tachibana and Yuzuru Otonashi.
29. Blood+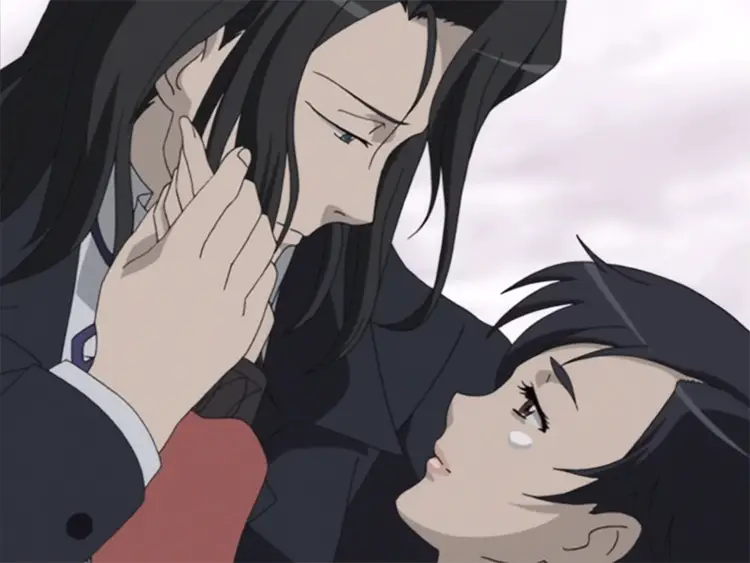 There may be too many supernatural loves in the news and movies these days.
But there are still some names that go above and beyond the "cliché-ness" of the trope.
Blood+ is more than just a story about a girl who meets a vampire.
It gives a much more complex and grown-up view of interactions between different species. It's about a young woman named Saya Otonashi who is weak and has some trouble remembering things.
After a vampire attacks her, she meets Hagi, a strange man who is much closer to her than she thought at first.
So, does this, as a whole, have a better love story than Twilight?
Duh, of course it does!
28. The Familiar of Zero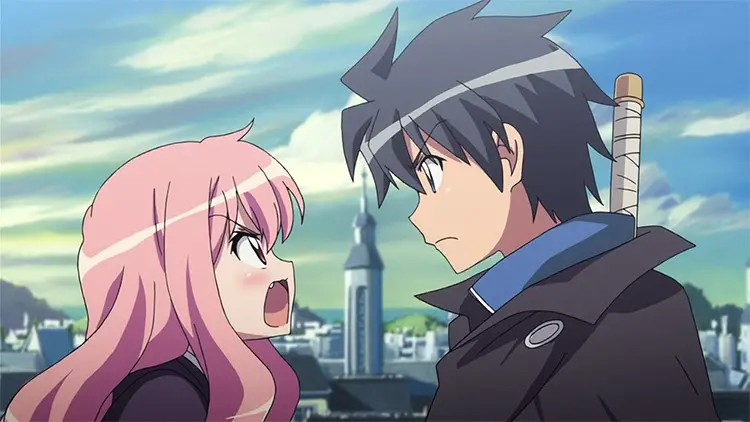 On the subject of young love, how about another older isekai action romance story that still holds up today?
Even though I've seen a lot of other shows with similar plots, The Familiar of Zero is still one of my favorite romantic shows.
In a nutshell, it's about a strange master-and-servant relationship between a witch named Louise Francoise Le Blanc de La Vallière and Saito Hiraga, an ordinary Japanese teenager.
Even though they might not have liked each other at first, they grow to care for each other over time.
And I'm glad to say that, unlike most action-romance anime, we get to see their relationship grow over more than just 12 episodes!
27. Visions of Escaflowne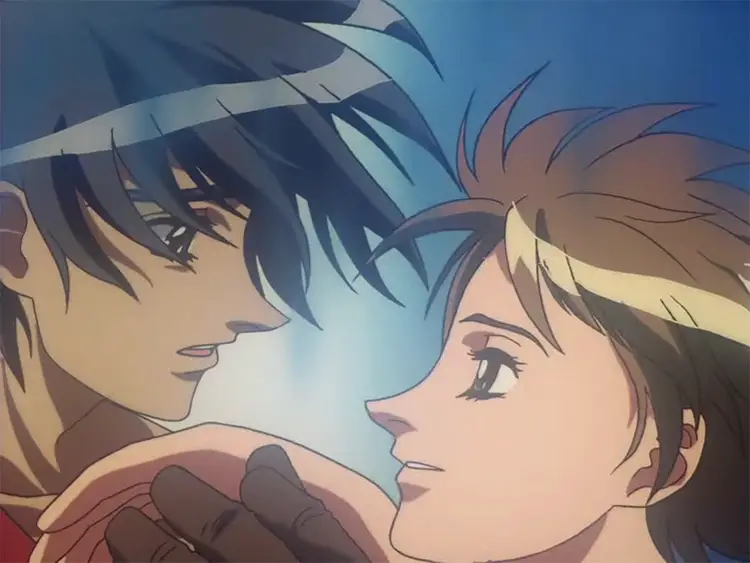 If you like isekai anime, you should definitely watch this anime.
Visions of Escaflowne is still one of the best action/romance anime made before the 2000s. It takes place in a fantasy world with monsters, swords, magic, and mechanized suits.
It tells the story of Hitomi Kanzaki, a high school girl who was once just like everyone else but has a small interest in the supernatural.
After she meets Van Fanel, the prince of the Kingdom of Fanelia, she goes on an adventure to a place called "Gaea." This is where the kingdom of Van Fanel is.
In this one, there will be a lot of high-speed fights between mechanized war suits… I think this fits in well with the anime's focus on young love.
26. Future Diary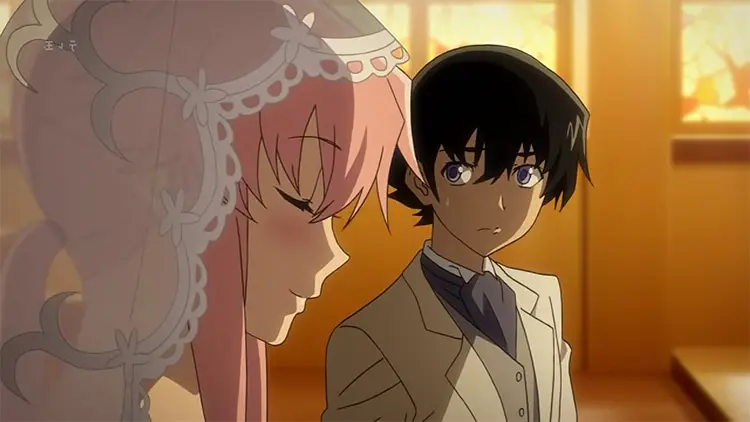 Here's a title that sounds like it's full of both physical and mental fights.
In Future Diary, the story is mostly about the journeys of the two main characters, Yuno Gasai and Yukiteru Amano.
Even though there are a lot of sweet romance scenes, you should know that this series is also full of violent scenes, betrayals, and Yuno and Yuki's relationship isn't always healthy.
I mean, Yuno is a yandere who is so crazy about Yuki that she will do anything to be with him… so yeah.
25. Tokyo Ravens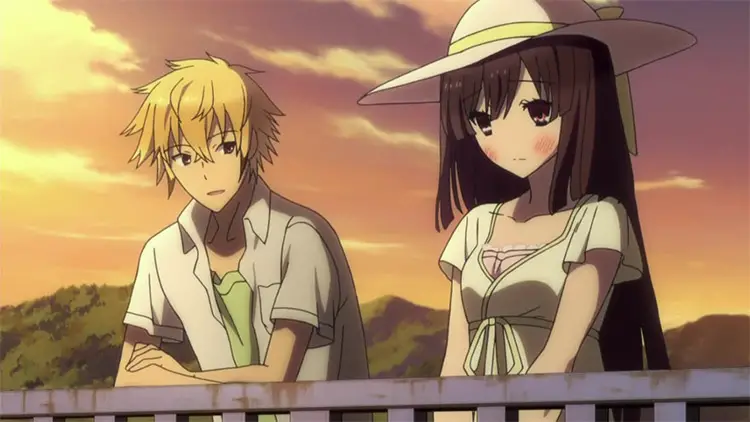 In almost every romance anime, childhood friends get the short end of the stick.
Not in this one though!
In Tokyo Ravens, the main character, Harutora Tsuchimikado, sees the magical world of onmyouji and living ghosts through her eyes.
After living as a normal person for years, Harutora is visited by his childhood friend Natsume, who tells him of the promise they made when they were young.
After that, everything else is old news.
24. Soredemo Sekai wa Utsukushii (The World is Still Beautiful)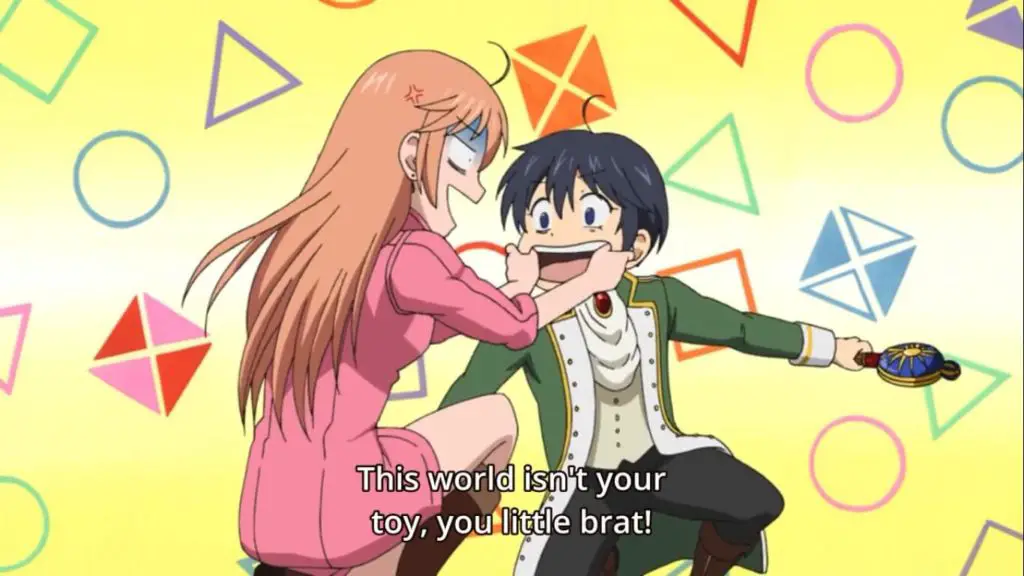 Livius Orvinus Ifrikia is a young king, and master of the Sun Kingdom. 
However, too much sun has fallen on his head and he now wants to see it continue to rain throughout his land. 
He, therefore, marries Nike Remercier, who possesses the ability to alter wind patterns and alter the weather. 
But our beloved King received much more than what he bargained with Nike, who is an independent and strong woman who doesn't adhere to royal traditions. 
Their relationship is rocky but also intriguing!
23. Tasogare Otome x Amnesia (Dusk Maiden of Amnesia)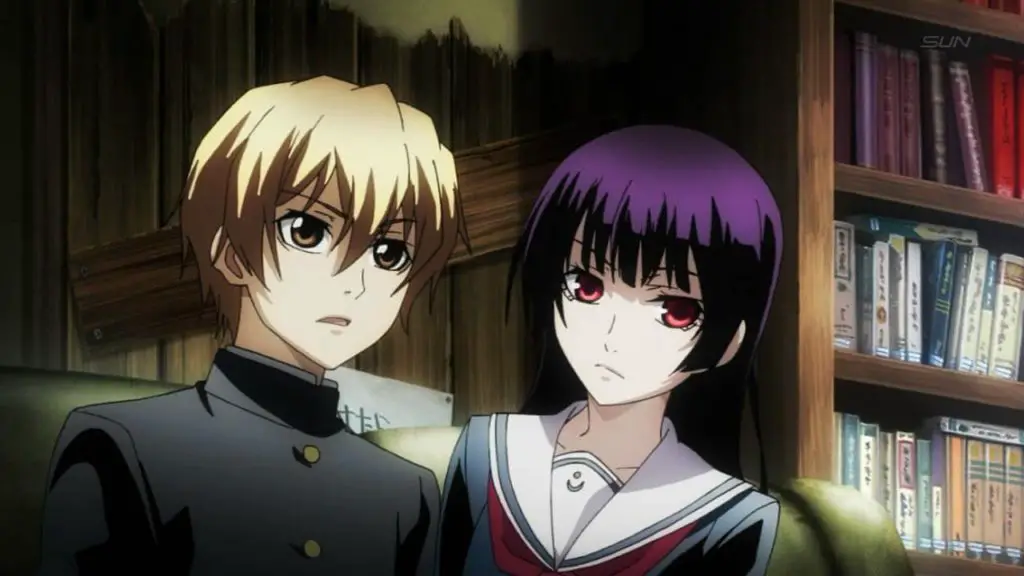 Do you want a bit of terror as well as a mystery in your action-romance anime? 
Do you think so? 
It's a good thing, as Dusk Maiden of Amnesia is an original approach to a wide range of genres. 
We meet the mysterious Yuuko Kanoe, who was killed in an old school fifty years ago. 
With the assistance of Teiichi Niiya, she might discover the reason she died. 
However, as they look for clues, they are drawn closer to each other and create an unimaginable bond!
22. Tenkuu no Escaflowne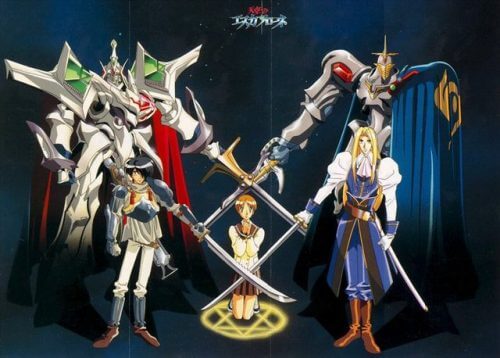 Anime series that combine mecha and fantasy themes are typically classified as shonen and other seinen genres.
In this case, the Vision of Escaflowne breaks the mold and instead is a shoujo-based series that has plenty of romance that will keep the most attractive and sexy.
There is lots of high fantasy and action here.
The connection that exists between Hitomi Kanzaki and Van Fanel is given center stage.
21. Hataraku Maou-sama! (The Devil is a Part-Timer!)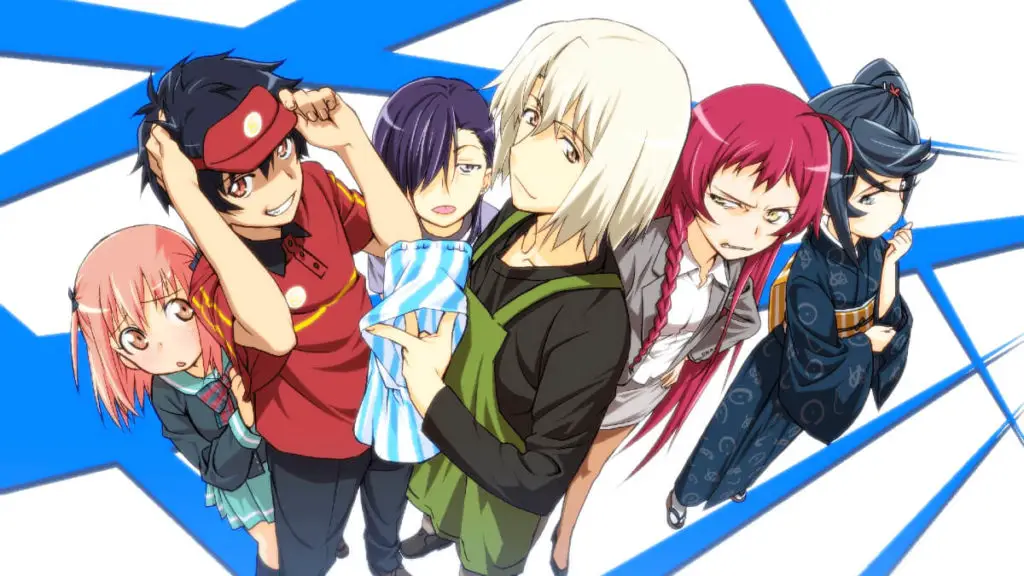 Some action-oriented movies are romantic, while others are heart-wrenching stories that make you cry. 
For instance, the Devil is a Part-Timer will likely leave you in the dirt from sheer laughter. 
Yes, it's funny! 
The thing that makes it amusing is the fact that the devil here isn't the stereotypical evil that we and the red-headed pastors are warning us in their sermons.
Sadao Maou challenges our notions regarding the "dark one." 
He is a worker at a burger place, and when the time comes for pushing, he's ready for women!
20. Romeo x Juliet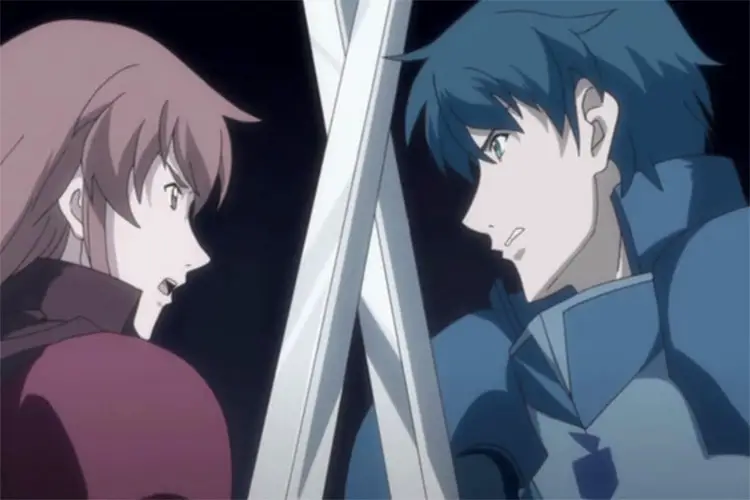 If we're talking about shows with obvious romance names, this one takes the cake.
At the end of the day, it's pretty safe to say that no other fictional pair is as well-known as these two.
But the stories of Romeo Candorebanto Montague and Juliet Fiammata Asto Capulet are very different in this anime than they were in the play.
I mean, Juliet wasn't a former princess who wore a mask and helped people… And in Shakespeare's story, Romeo wasn't the son of a cruel prince.
This show is great to watch because the excitement doesn't take away from the romance at all.
I'd say it just makes it better, if anything.
19. Shakugan no Shana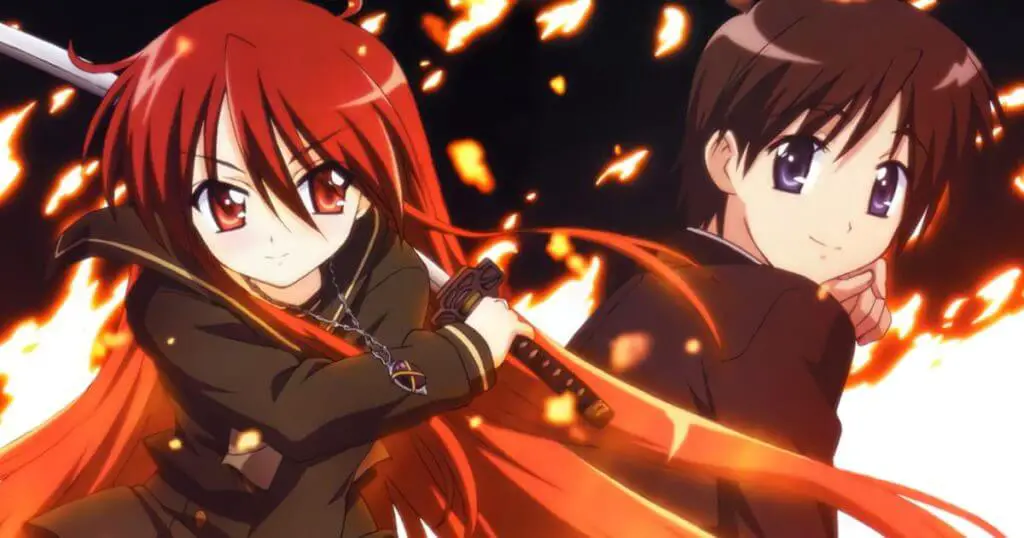 While it isn't one of the anime series that plays with its characters, Shakugan no Shana makes its romantic intentions clear in the beginning. 
Indeed, Shana isn't a warm and loving person towards Yuuji initially, but it's one of those shows where you can predict what's about to occur. 
Sparks are flying between the principal characters and all around the fiery redhead as she cuts down the shadowy threats to the human race.
18. Katanagatari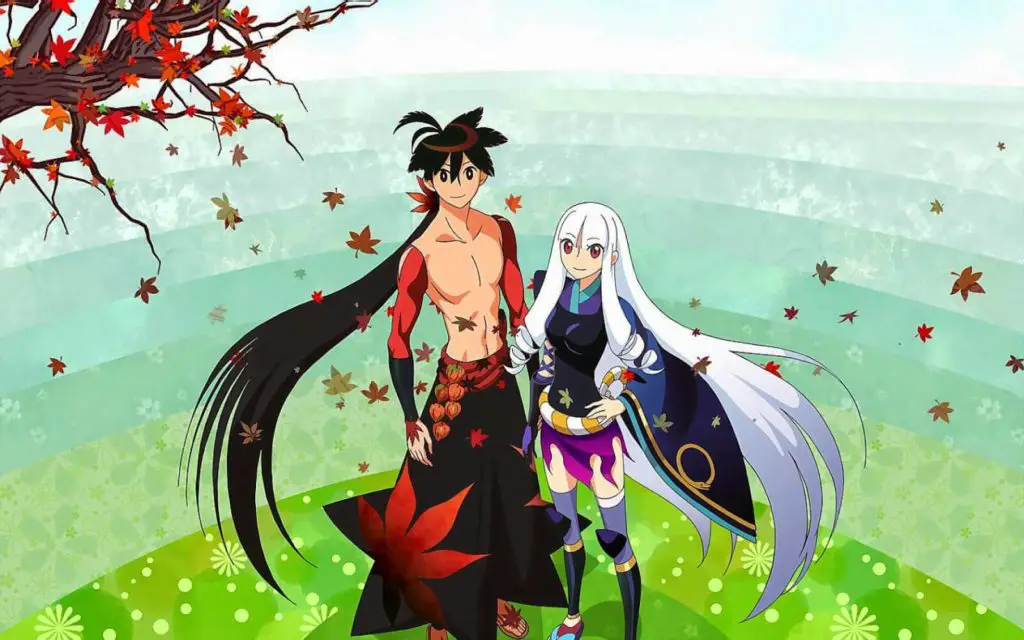 The series begins with a fairly normal plot, but it has a lot of fun with it. 
You travel with the characters and witness the globe unfold ahead of them. 
In addition, as they travel and grow, you see them become closer as a team and as individuals.
17. Twin Star Exorcist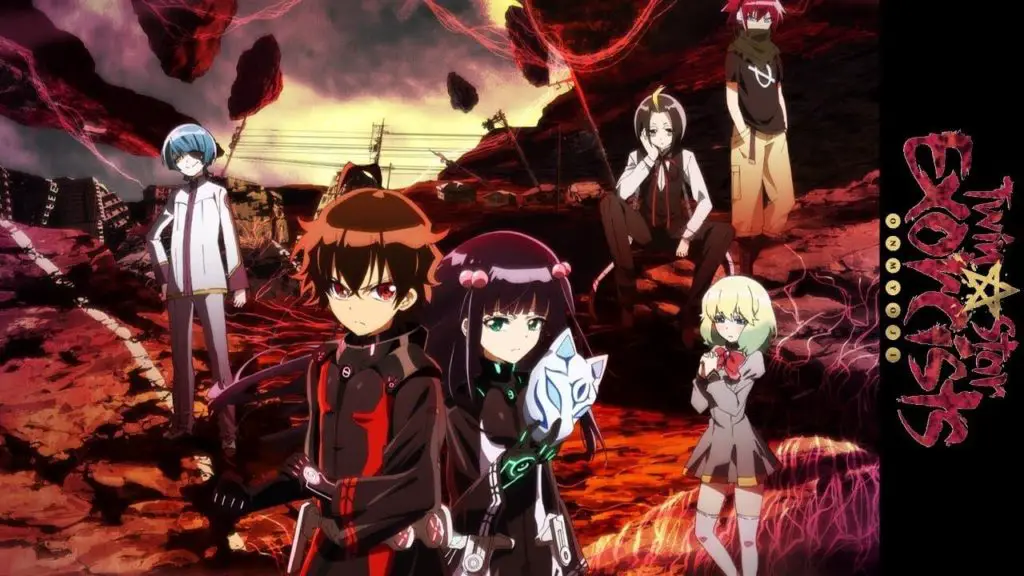 Let's move on to Twin Star Exorcist, which is a great show that should get more attention.
This anime is possibly one of the most underrated ones from the last 10 years.
Twin Star Exorcist really did have everything it needed to be a big shonen series.
For example:
A slow-building love story between the two main characters?
Check!
A fantasy world full of animals from other worlds?
Check!
Scenes and episodes of fighting that are badass?
Double check!
Most importantly, both Benio and Rokuro really carried this show, which says a lot about how well they work together as a team.
16. Full Metal Panic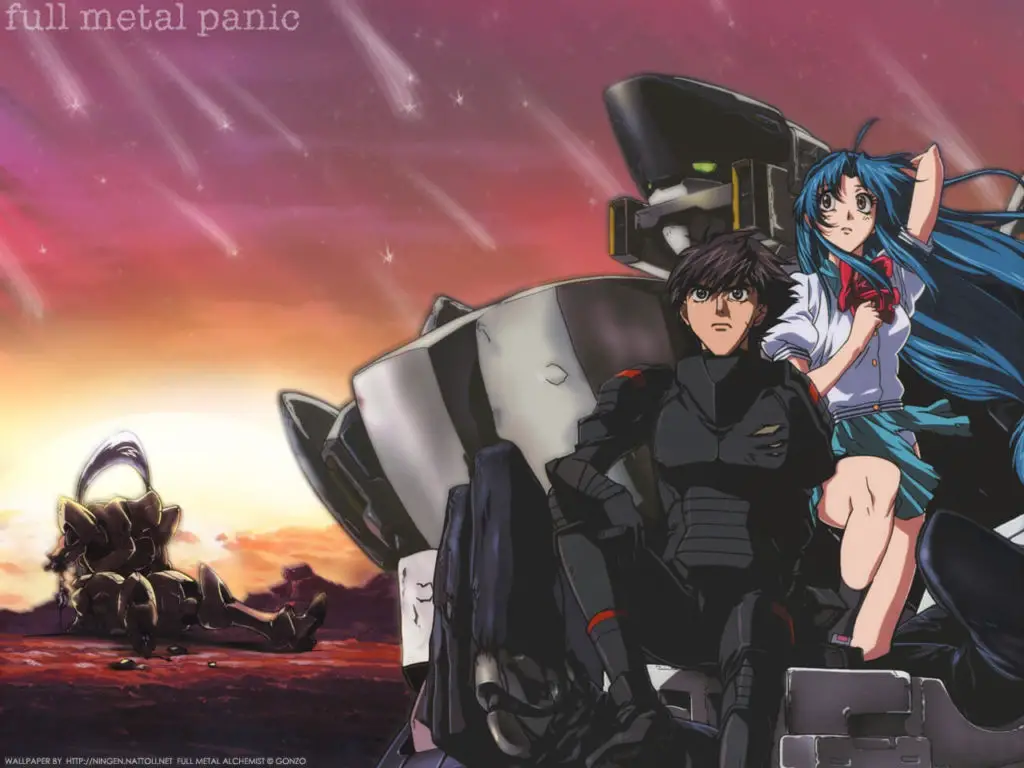 Full Metal Panic is a classic of this genre. 
You've got your cool, slightly lazy protagonist and the tsundere woman who you know will eventually be in love with him. 
While you wait for that one nut to break, there are plenty of obstacles to fight. 
The most interesting thing is the fact that Chidori's main protagonist was originally a soldier, and his transition to being a school student to protect Chidori is an intriguing twist.
15. Yona of the Dawn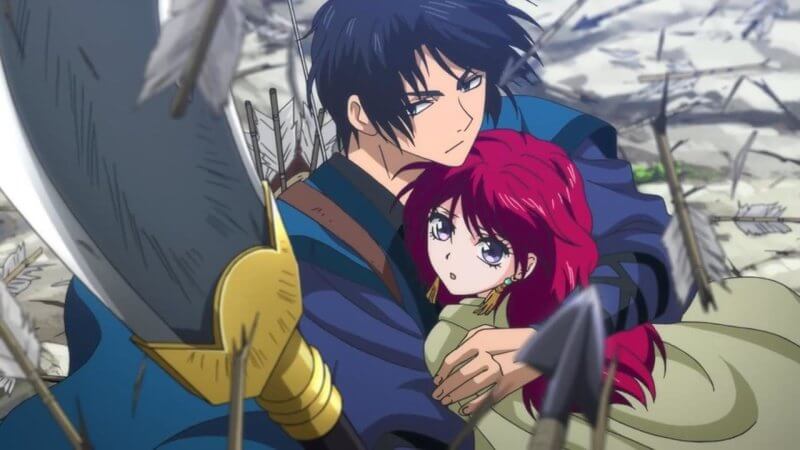 Coming-of-age anime aren't that different from themes that can work well with action/romance (fun fact: almost all Shonen are coming-of-age anime).
Yona of the Dawn is a great example of a story about a girl coming of age that has a lot of romance and action themes.
It tells the story of Yona, a former princess whose childhood crush turns against her and kills her father, the king.
From then on, we get to follow her on her adventures as she tries to get back what is truly hers and gets closer to a person who deserves her love.
14. Is it Wrong to Try to Pick Up Girls in a Dungeon?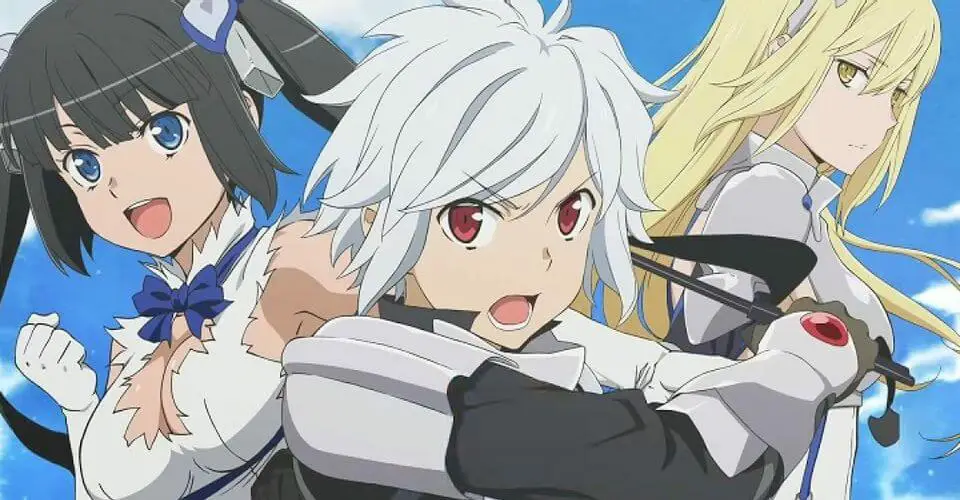 The title of the show gives viewers a hint of an incorrect impression. 
The show does have a touch of ecchi and the romance is not that great in the initial season. 
It will grow throughout the subsequent seasons. 
The initial season introduces the world and main characters while offering a glimpse of the relationships that are to come. 
While doing so, the scope of combat is expanding too.
13. Kekkaishi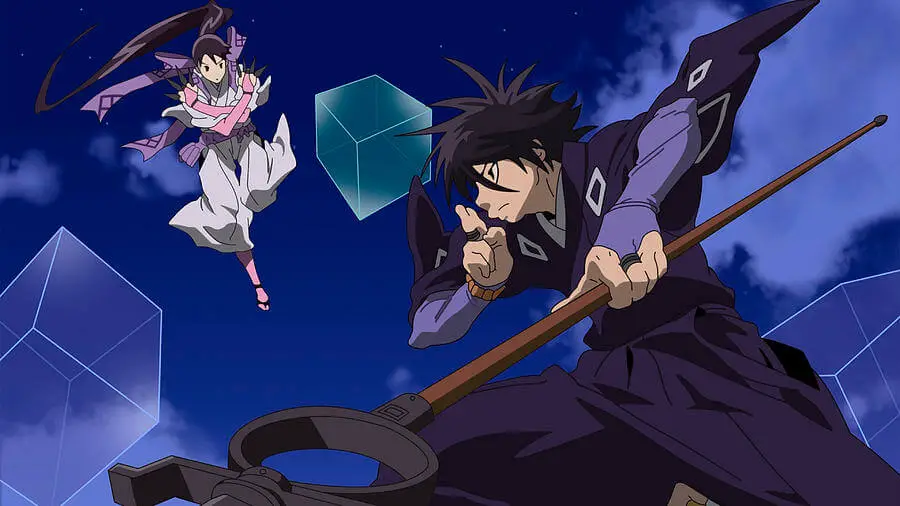 Kekkaishi is a TV series that has an established plot that revolves around fighting against demons. 
Two childhood buddies band together with each other, despite belonging to different clans, to help stop attacks. 
This is where the romance is. 
In the sense of an older show, it's been neglected because it did not have many big hooks, but it's still enjoyable to watch.
12. Beyond the Boundary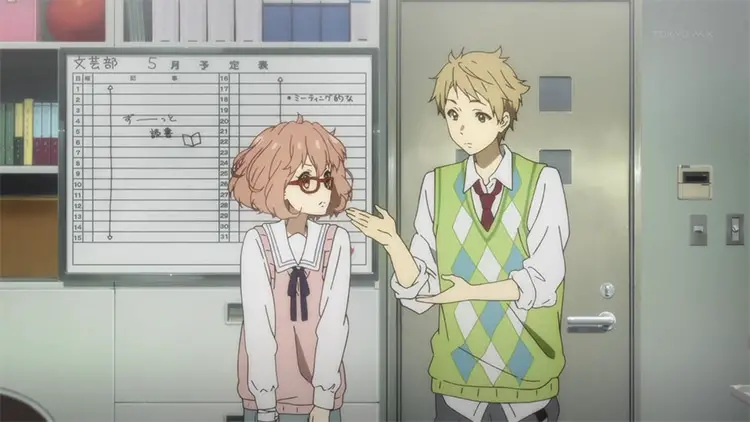 I've seen a lot of anime about love.
But every time I watch Beyond the Boundary, it stands out.
I'm not just saying this because the main character is a woman with glasses. The show really is that good.
It's a good, exciting, and sometimes weird show that keeps building on the strange relationship between Mirai Kuriyama and Akihito Kanbara, who are not your normal high school students.
And by "weird bond," I mean that the first time they meet, one of them tries to kill the other.
You might think that's a bad way to start off a relationship.
But the way their relationship turns out in the end shows that this isn't true.
11. Kaze no Stigma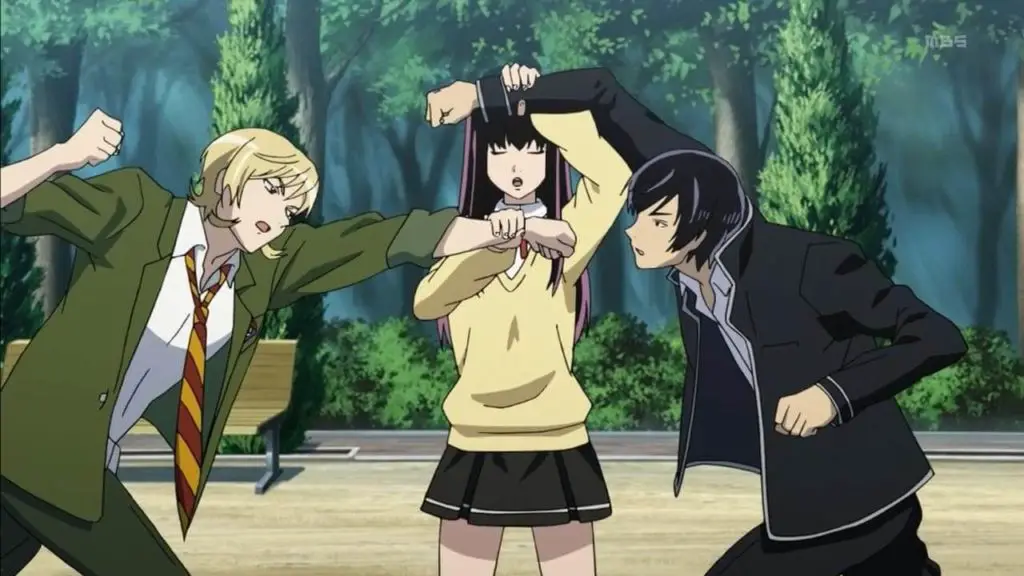 Kaze without Stigma is a show that is full of flashes in the fight scenes and some zing in the romance. 
Even though it's not firmly established, you can watch Ayano create a classic Tsundere-like relationship with Kazuma after she realizes there is no killer as they believe.
Furthermore, the two make it pleasant and easy to forget the shady relationship between the two. 
They're second cousins. This might be too close for certain.
10. Chivalry of a Failed Knight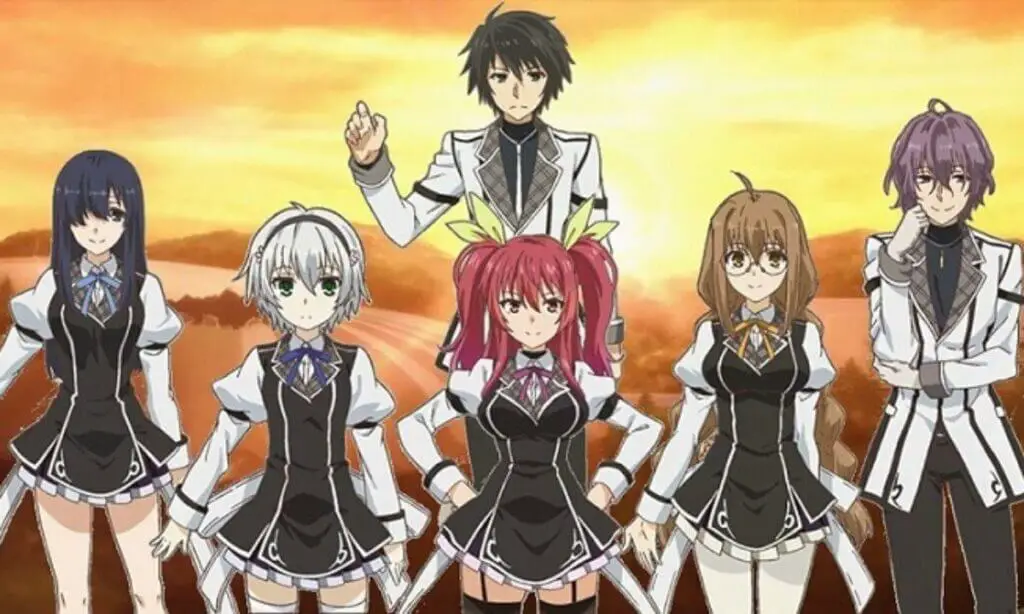 The person with the lowest rank gets tangled up with the top-ranked girl due to his weak battle skills.
However, there is an unanticipated twist. 
The result is something of a Harem, but as with most Harems, the top girl is fairly evident.
9. Record of Grancrest War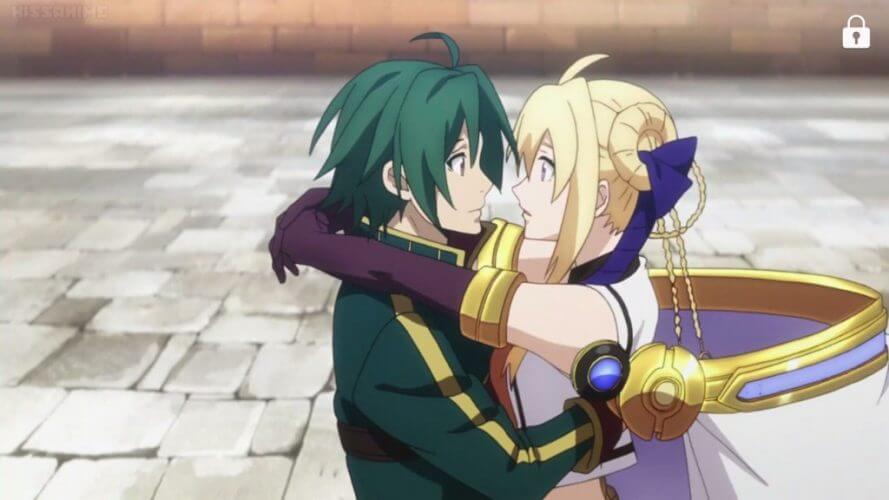 What's great about the Grancrest War is the scope of the story. 
You don't just see the relationships between the principal characters, but also the world at large as well. 
It's a complicated and easily accessible series with a satisfying romantic ending.
8. Dragonaut The Resonance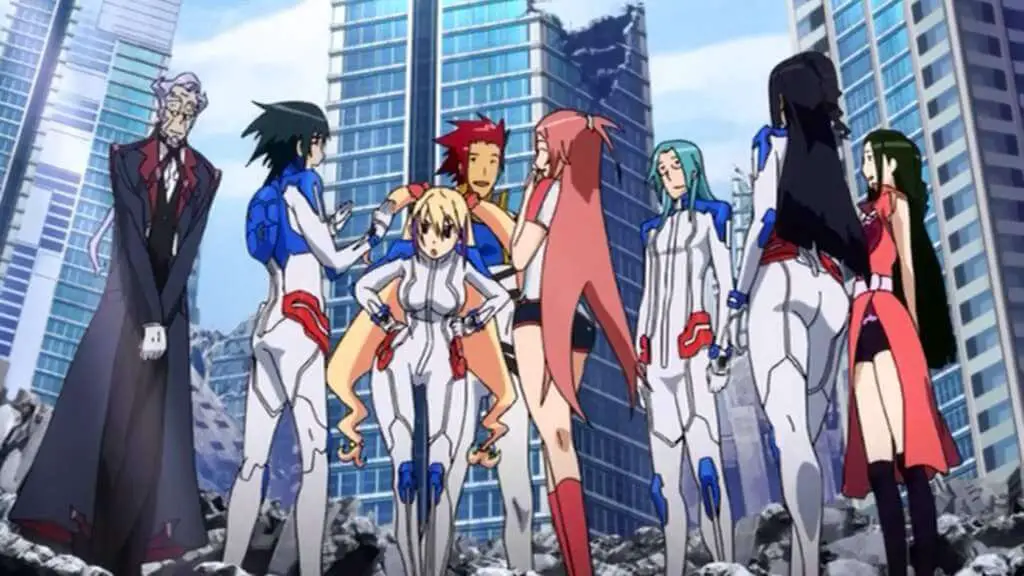 Although the dragons in the series are captivating, however, their animation is a little sloppy. 
It is interesting to note that the romance that is featured in the series is the most interesting aspect of it. 
It's enjoyable to see the story unfold.
However, it is more interesting to watch the shy girl open up to the typical protagonist who is caught up in the confusion.
7. Date A Live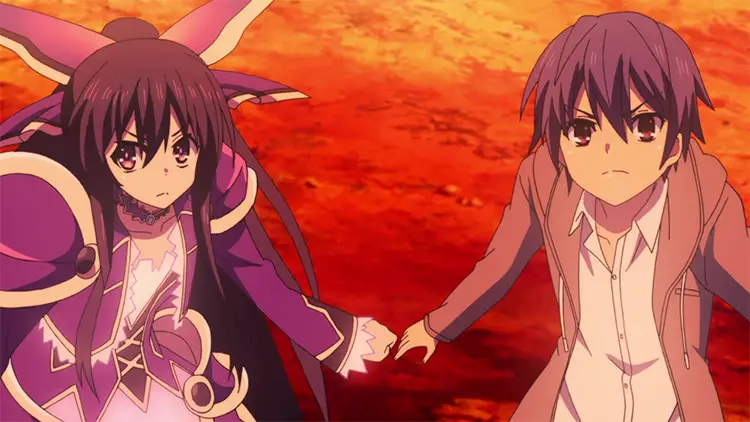 Why is it fun to watch an action/romance anime?
A few things, to be exact.
But one way to tell is to see if the series is based on a romance Visual Novel video game or if it inspired games after the show came out.
In the case of Date A Live, both things happened, which shows how good this IP is at making action/romance stories in general.
Even though I think the games are a bit better, I think the story of the anime stands on its own.
The romance and violence in this anime are also much better balanced than in many of the other shows on this list.
Just because of that, I think this series is worth recommending.
6. Aria of the Scarlet Ammo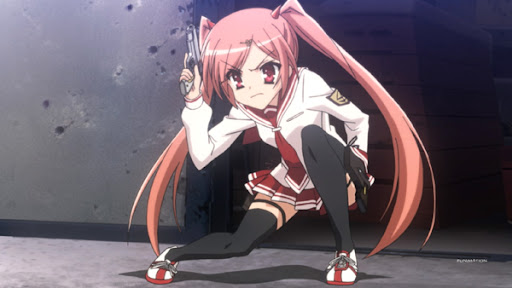 If shooting is more than your style and action-packed, then Aria is the perfect match right for you. 
There are plenty of bullets flying when they attempt to catch a criminal in a crime-fighter academy. 
Of course, romance follows.
It is in the form of a classic tsundere movie, but it's just as much fun to watch them get acquainted with one another.
5. The Sacred Blacksmith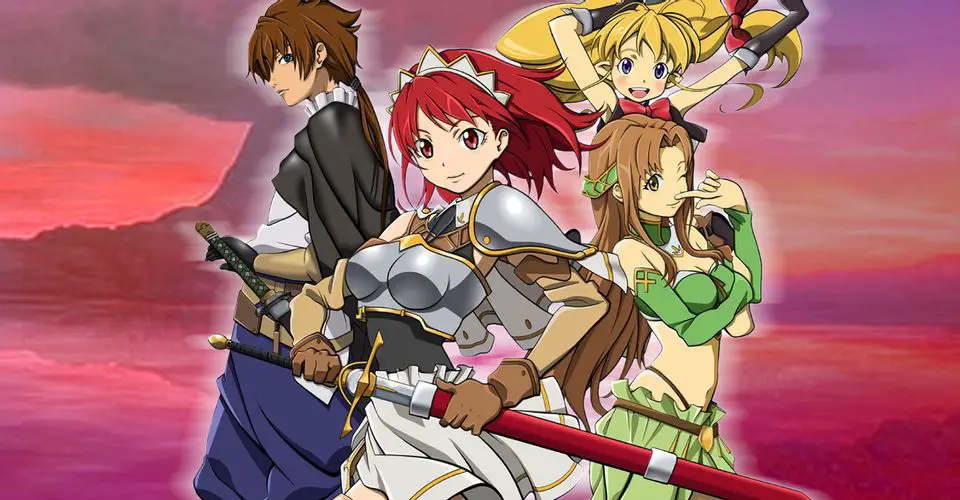 This is the story of one girl who seeks the services of a blacksmith who can fix her weapon. 
She locates him but also finds herself on an epic adventure along the way. 
It's a thrilling adventure.
Scared Blacksmith is one of the plots that are too complicated to be explained without getting long and, frankly, sometimes complicated. 
If you're looking for action, a plot that requires continuous attention to fully comprehend, and a lovable cast of people, then this book is one of the best choices for you.
4. Btooom!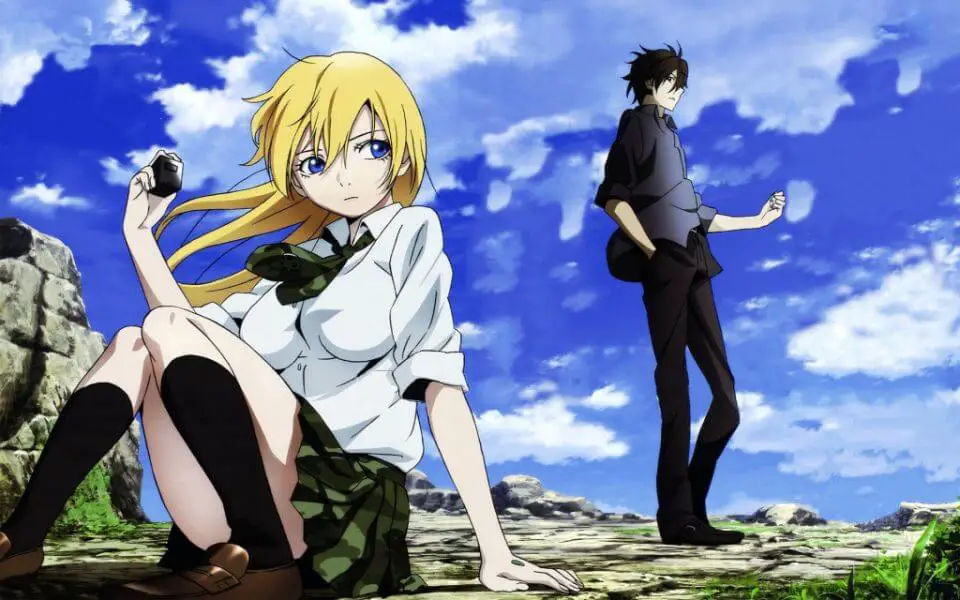 The story of BTOOOM! is about a boy named Ryota Sakamoto, who is a hard-core gamer and shut-in who was suddenly sent to an island where failing an algebra test is the same as dying.
There, he meets Himiko, a high school student who likes to play video games and is actually his in-game fiancée.
Working together, these two face the risks of the island head-on, and at the same time, their feelings for each other slowly grow.
By the end of the series, which came a little sooner than I would have liked, they both realize how they feel about each other and admit it.
And, to be honest, the way their friendship grew was great for the show. It gave us viewers a nice break from all the violence in the series.
3. Strike the Blood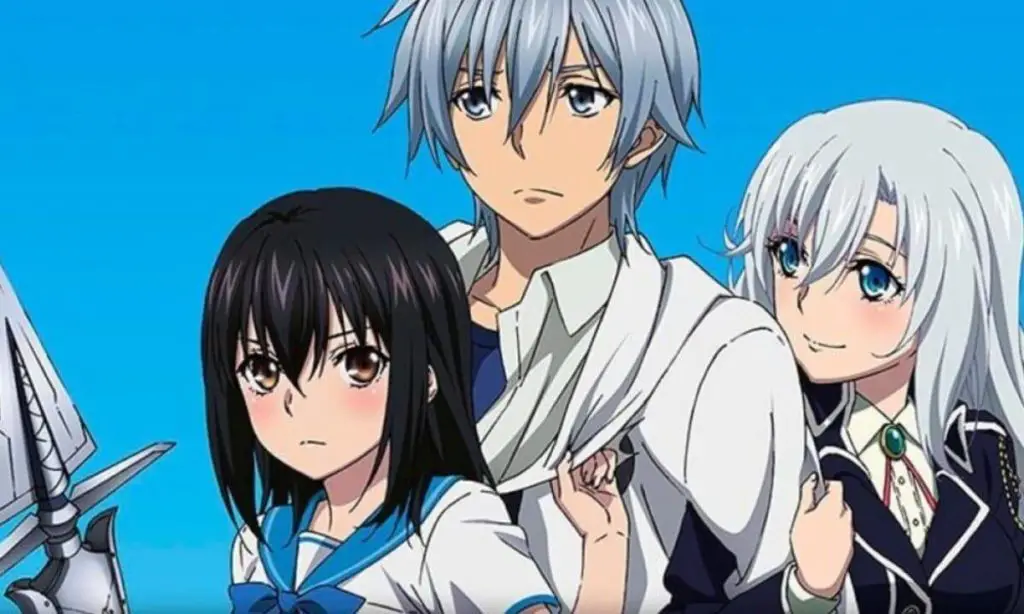 Although this is a show about vampires, there's no sparkly skin on theirs. 
The main character might have the power of a vampire who is granted a sword shaman to end his life if he gains too many powers. 
They can defend the city, becoming bonded and, as you might imagine, becoming closer to one another. 
However, there are some harems and ecchi too.
2. Absolute Duo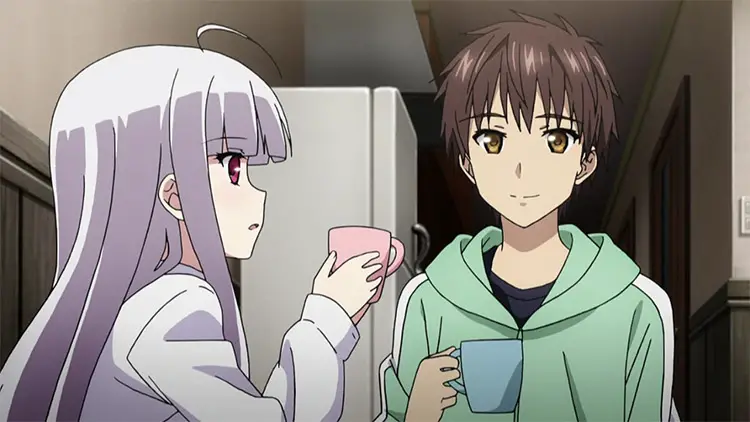 Absolute Duo is a pretty good show for people who like romantic anime. This should be pretty clear from the name of the show.
Our main character is Tooru Kokonoe, a young man who went to Kouryou Academy High School to get stronger.
Why?
So he could get back at the person who killed his sister.
At the school, he meets a lot of women he might like to date.
The most famous is Julie Sigtuna, who is part of his "Duo" and, by chance, has the same goals as he does.
They work together to deal with whatever the world throws at them.
1. Guilty Crown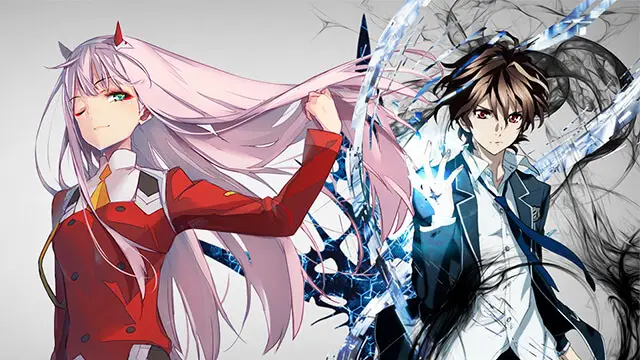 Heads up folks – Few anime are as sad and happy at the same time as this one.
Guilty Crown can be described as a swiftly developed romance that is blazing in a story filled with death and chaos. 
The anime Guilty Crown might look like a standard "weak-to-strong" story, but there's more to it than meets the eye.
Set in a world after the end of the world, Guilty Crown shows us the world through the eyes of Shuu Ouma, a shy guy who turns out to be a badass.
Even though the show's general mood might be a little bit dark, the romance and action aren't changed at all.
I just think it makes the story a lot more interesting.