If you are searching for the best saddest anime movies so you are in right place, yeah today I m going to give you some details about the best sad movies which you can see at any time.
Some peoples think that sad movies are not so good but here they are wrong about sad movies, they contained so much drama, fighting, love, romance everything you want in any movie.
Also, I'm sure you'll find some of the anime on this page to become either boring or terrible. As a result, I would advise ignoring those and moving on to something else one of the key reasons I am introducing 18 anime to the list is to make it easier to access information a good anime.
18 Best Saddest Anime Movies of All Time
Here the list of 18 best saddest anime movies of all time.
18. Into the Forest of Fireflies' Light
This film is based on the first sad animated movie, which is well-known among anime fans. This film tells the storey of Takegawa Hotaru, a six-year-old girl who falls in love for the first time with a genie-spirit who dresses up as a human and wears a mask.
However, there is a problem: humans must not touch the jinn or it will perish forever. A forest spirit has a crush on a young girl. It's a joy to watch this film with its wonderful music and stunning images of the forest and summer.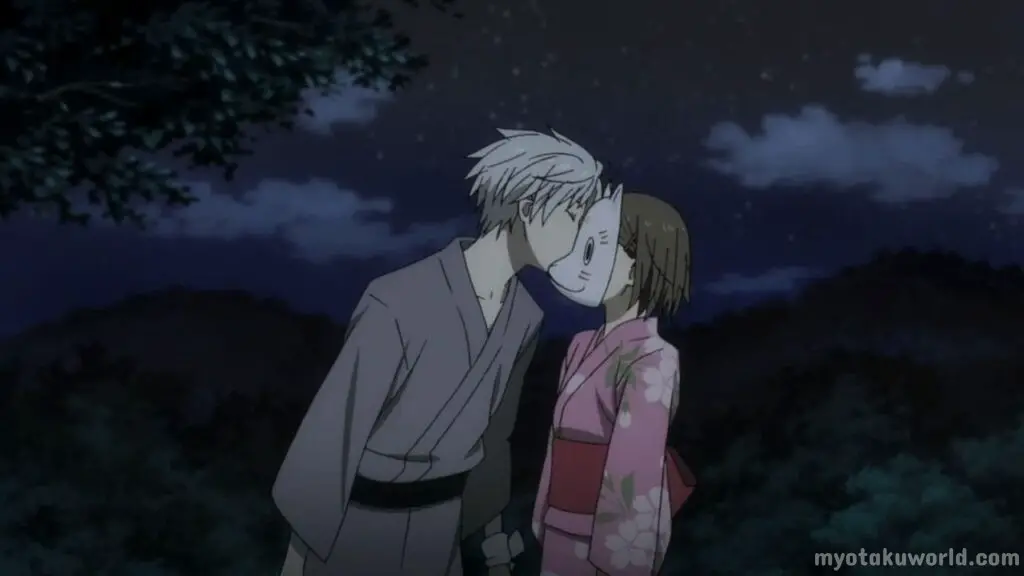 This is a film that I will treasure and watch again and again. This sad romantic film depicts two human beings who adore each other but will never be able to be together due to circumstances beyond their control. You will weep sadly over their friendship.
17. Your Lie in April
This is a famous sad series that uses music to highlight the importance of friendship and love. Following a traumatic incident caused by his mom's death, Kousei Arima, a piano prodigy, lost his skill to perform piano and being unable to listen to the sound of his own piano.
Kousei abandons his musical journey and settles into a mundane existence with no clear goals. Until one day, something changes when he meets Kaori Miyazono, a beautiful violinist. Meanwhile, Kaori seems to have a secret.
Kaori would totally turn his life upside down and push him to return to the world of music. We are drawn into the pit of deep despair by how strong and lovely the two characters' bond is.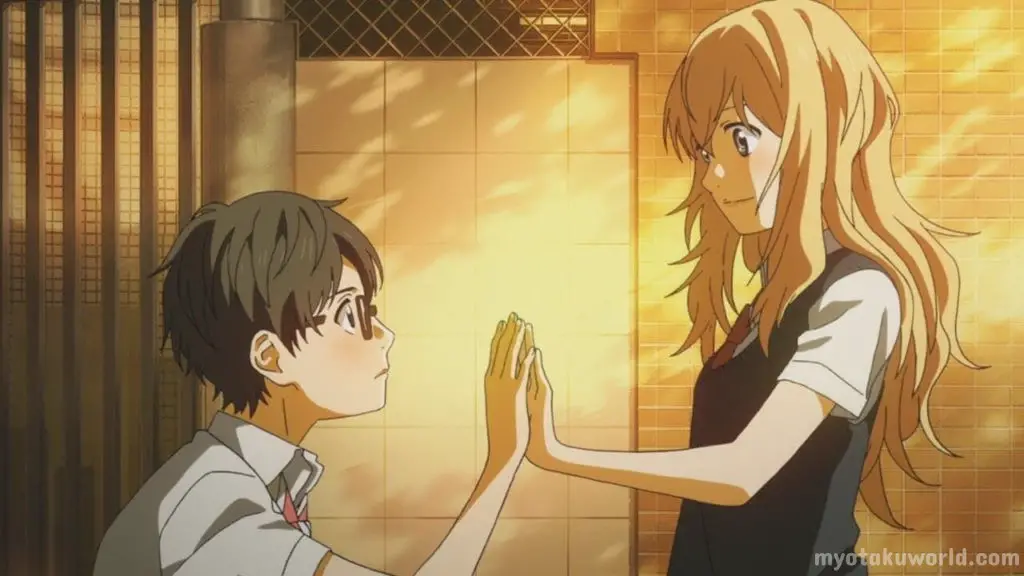 Your lie in April tracks Kousei's recovery when he learns that music is more than just playing each sound correctly and that a single melody can carry April's fresh spring air into his house. Your April Lies is unquestionably one of the best sad anime series ever made.
16. Clannad
This is one of the best sad animes of all time, despite the fact that it will make you cry, which is a prerequisite for inclusion on this list.
The series follows Tomoya Okazaki, who has lost his mother and is attempting to accept his abusive relationship with his alcoholic father as well as find meaning in his life.
At Hikarizaka High School, he was in charge of delinquent students. He encounters a mysterious woman on his way to class one morning. He finally gives in and befriends her.
When Tomoya discovers that Nagisa's dream is to resurrect the school's drama club, he claims he has nothing else to do, so he agrees to assist her in achieving her target.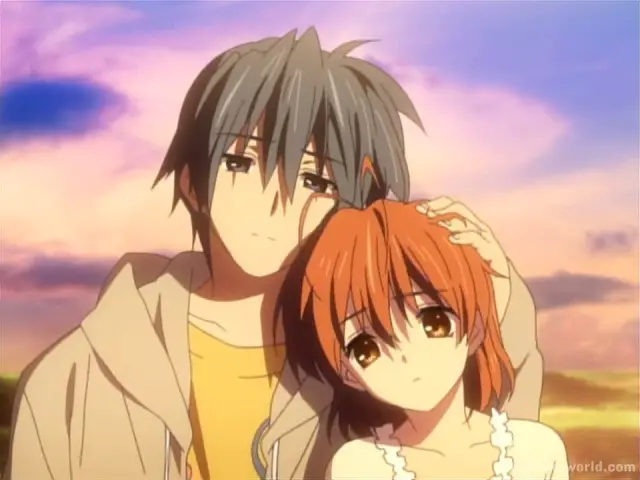 Tomoya knows more about these friends and their struggles as he spends a lot of time with them. He agrees to assist each of them in overcoming their challenges, and as a result, he starts to believe that life isn't as boring as he once believed.
15. Grave of the Fireflies
The animated movie Grave of the Fireflies is a strong tragic film. This anime must be well-known among anime fans. This anime is based on a true WWII film. The brothers' fight for survival during the war will bring tears to your eyes.
The meaning of the fireflies, the anime's name, will be revealed at the conclusion of the story. During Second World War, a young boy named Seita and his younger sister Setsuko fight for survival in Japan. Their families are not kind or compassionate during the war.
Their tale is told in the neorealist tradition, not as melodrama, but clearly and explicitly. There is also time for quiet.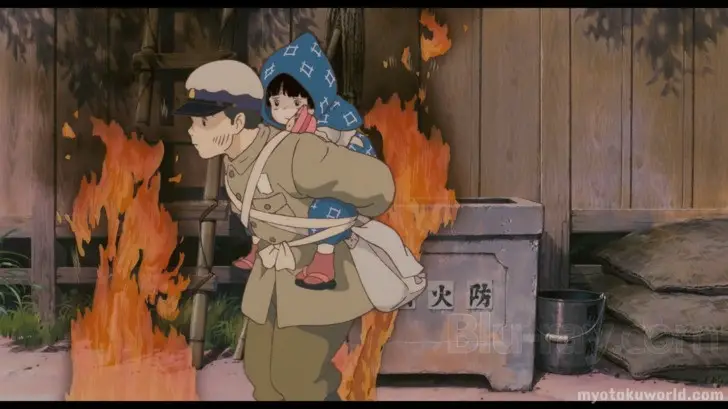 The patience with which the film is made is one of its greatest assets; shots are kept so that we can think about them, characters are glimpsed in personal time, and the environment and nature are allowed time to develop themselves.
14. Angel Beats
This is a very sad romantic fantasy movie that will definitely make your eyes weep. The show is one of the saddest manga you'll ever see, thanks to its beautiful music and outstanding art direction.
Yuzuru Otonashi, a child with amnesia who ends up in the afterlife, is the protagonist of the main plot. Yuri, a rifle-wielding child, explains that they are in the afterlife.
Otonashi discovers that his name is the only thing he remembers about himself. Yuri informs him that she is the commander of the Afterlife Battlefront, which is at war with a girl named Tenshi. I don't believe Tenshi is bad, despite Yuri's claims.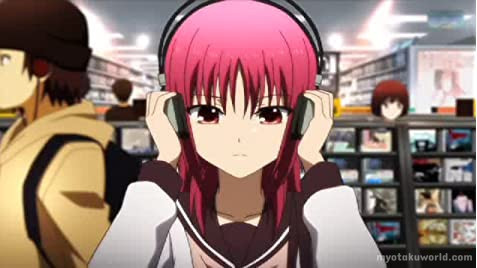 Otonashi tries to talk with her, but the conversation does not go as planned. Otonashi joins the SSS in order to battle Tenshi, but he is strangely attracted to her. Angel Beats! is another anime that regularly appears on lists of the "most emotional anime," and for good reason.
13. Perfect Blue
The film 'Perfect Blue' has received positive reviews. The film portrays the horrors of the entertainment industry. Mira Kirigoe, a well-known pop singer and member of the influential J-pop idol group CHAM!, is the protagonist of the anime.
However, she abandons her band in order to fulfill her dream of being an actress. She begins to take on more challenging roles, but she is still not having enough success. When she is stalked by an obsessive fan and what seems to be a ghost from her past, she eventually goes crazy.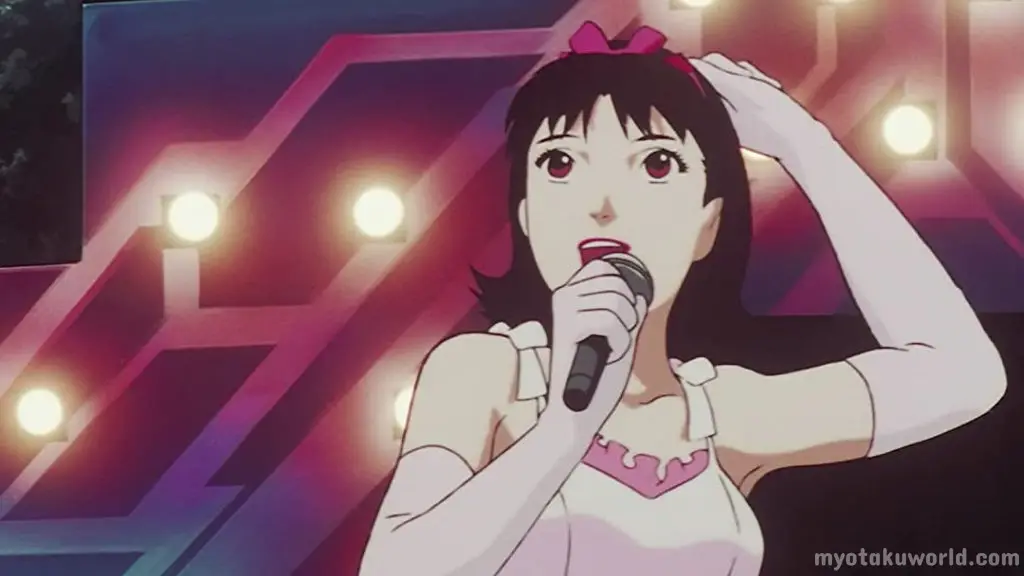 Soon, the plot of Mima's brutal TV show seems to be mirrored in her own life, and murders begin to occur all around her. Then anonymous websites emerge, recording every aspect of her life.
In addition, her former band is doing admirably without her. This finally takes its toll on Mira, and she begins to lose her sanity.
12. A Silent Voice
The story starts with Nishimiya Shoko, a new student, arriving at school. Many of her classmates are surprised to learn she is deaf, and they begin to harass her, led by common boy Ishida.
Shouya Ishida, an elementary school student, tried all he could to escape boredom as a boy. When her mother informs the school, however, he is picked out and blamed for all that has happened to her. Shouya is at the mercy of his classmates now that Shouko has left the school.
5 years later, burdened with remorse and willing to make amends, Ishida tracks down Nishimiya and seeks to apologize for his actions. Shoyo's character is so believable and based on the reality that it seems like it might be a real person.
A Silent Voice is a sensitive film that compassionately and understandingly addresses issues of disability, bullying, and mental health of young people.
11. Your Name
Because of its beautifully shot production, the animated film "Your Name" has become one of the most famous film. This movie tells the story of a man who is trapped in the body of another person who must adapt and find each other in order to understand what has happened.
This movie can make you feel as if you're on a rollercoaster. It's sweet, funny, and sad enough to make you cry. In an unusual way, two strangers become related. I still feel as if I'm looking for someone or something.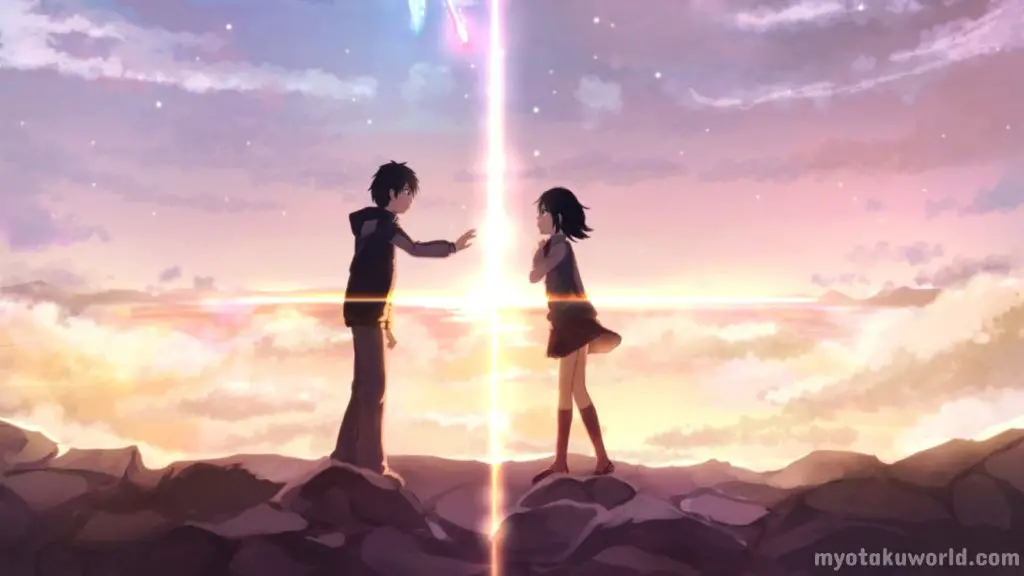 This is about the all-too-human need to find something, anything, or anywhere. The film's scenery and landscapes transport you to a completely different setting. Anime can be a little slow-moving at times. Stop what you're doing and go watch it if you haven't already.
10. Guilty Crown
If you've not seen "Guilty Crown," a once-in-a-lifetime anime, you are missing out on too much. This romantic, adventure, imagination, and sad tragic anime drama tracks Ouma Shu, a 17-year-old teen who's been trying to avoid causing problems for others.
After a meteorite collided with Japan, Shu's entire planet was destroyed. After a chance meeting with Inori, a beautiful pop singer, his life took another surprising turn. She was first presented to the King's Right Hand by this enigmatic beauty.
However, his life will be turned upside down when he encounters Yuzuriha Inori, a main member of the resistance guerrilla group "Funeral Parlor."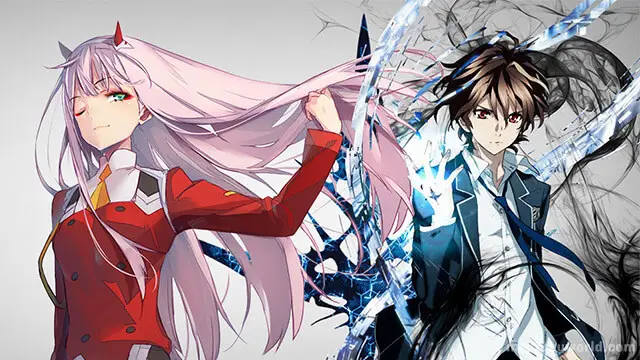 The action-packed storyline of a teenage student who is drawn into a war is revealed in Guilty Crown. Shu finds himself stuck in the middle of a fight with those who want to take advantage of his newfound power.
9. Plastic Memories
Another strong romantic drama series Plastic Memories, which teaches how to cope with the unavoidable tragic endings that come with every day life.
The plot is as follows: Tsukasa Mizugaki, 18, failed his college entrance exams, but thanks to his father's connections, he is hired at the Sion Artificial Intelligence Corporation, which is responsible for the development of the "Giftias" technological.
When Tsukasa falls in love with a stunning Giftia called Isla, the series takes a dramatic turn. Tsukasa's goal is to locate Giftias that are about to expire.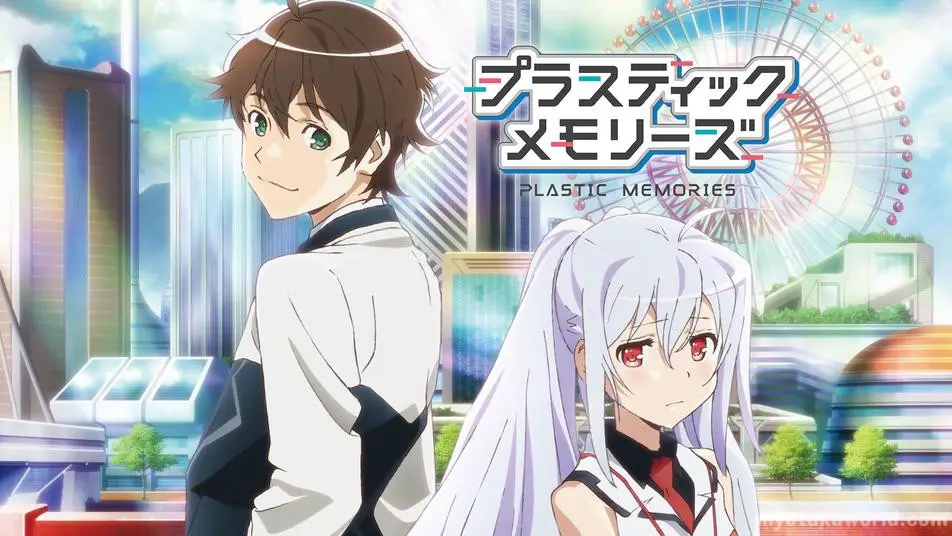 To make matters worse, Tsukasa is given the opportunity to collaborate with Isla. Plastic Memories is set in a near-future city where humans coexist with androids that resemble humans and possess human emotion and memory.
8. Wolf Children
Hana, a dedicated college student, develops feelings for a mysterious man who is not a fellow student. He, too, turns out not to be fully human. He turns on a full moon night, announcing that he is the last werewolf alive.
Despite this, Hana's passion for him remains undiminished, and the two eventually plan to start a family together. Hana has two children, Ame, who was born during rain, and Yuki, who was born during snowfall, both of whom have the ability to transform into a wolf, a trait inherited from their father.
A woman must find ways of raising her werewolf kids after her werewolf husband dies in a tragedy while looking for food for their children.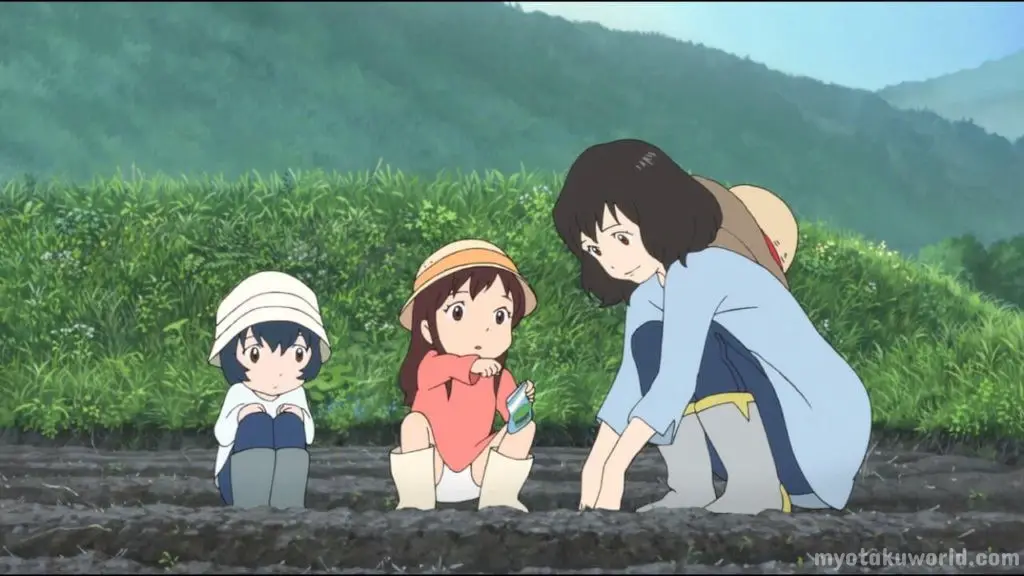 Hana wanted to move with her 2 kids who couldn't manage their changes in order to keep their characteristic secret from society. Wolf Children is a touching tale about the difficulties of becoming a single mother in today's harsh world.
7. 5 Centimeters Per Second
The drama and romantic film '5 Centimeter Per Second' belongs to the drama and romantic genres. It's a work of art that's visually breathtaking. The background scenes are absolutely stunning and help to relax your eyes.
The characters are very relatable, as the film features ordinary people doing ordinary things. As a regular person, I prefer ordinary characters in my anime. Takaki Tono, a Japanese boy, is the protagonist of this anime.
Takaki Tono meets Akari Shinohara, and the two soon become friends because they have similar interests. However, after graduation, Akari relocates to a neighboring prefecture.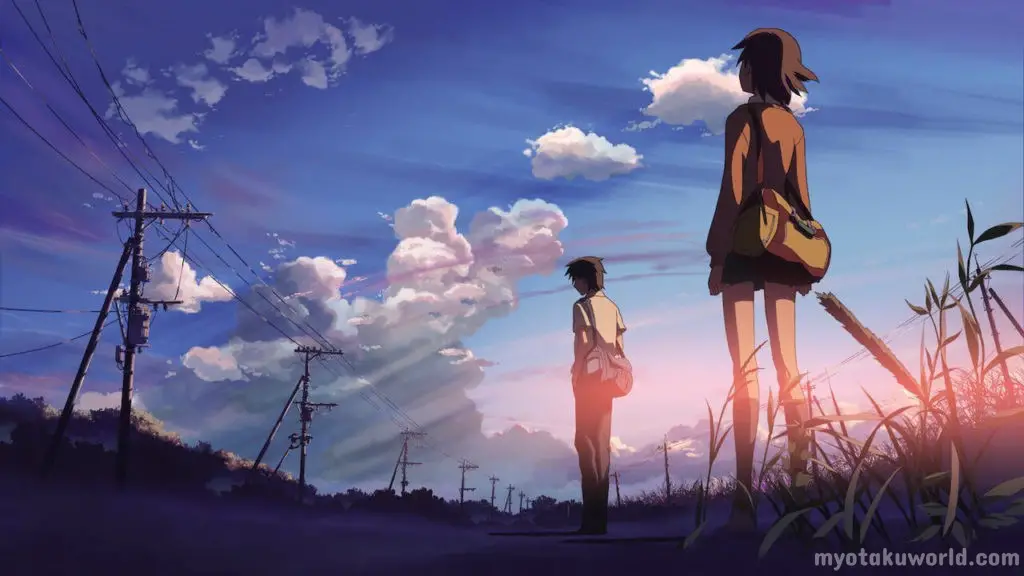 However, they continue to send letters to each other. Takaki's family will soon have to relocate as well, but before they do, Takaki decides to visit Akari one last time and profess his love. From here, the movie focuses on their individual lives.
6. Erased
A cryptic tale is told in this anime. If you enjoy mystery stories, you will certainly enjoy this anime. Satoru Fujinuma, a 29-year-old comic artist, learns that he has the ability to travel backward in time, despite the fact that he has not yet perfected this ability.
He makes good use of this talent. He also works part-time as a pizza delivery driver. Satoru is transported 18 years into the past to avoid the events that led to his mom's death, which started with a series of kidnappings when he was a kid.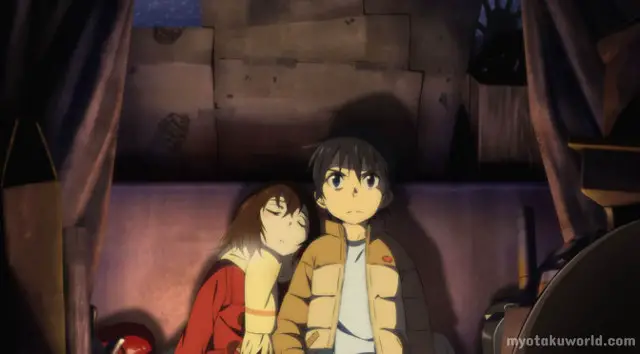 Satoru is sent back many minutes before disaster strikes. He is, however, wrongly accused of killing someone dear to him. He soon learns that the murder could be linked to the kidnapping and murder of one of his mates, and this is his way to correct the mistake.
5. Air
The two stories in this series are presented in parallel. Kanna and Ryya's love storey ended tragically, and they were reincarnated as Yukito and Misuzu. This is a tragic love tale, but the love between them grows deeper, and their hardships will make your eyes water.
Yukito is on a quest to find a girl with wings who flies through the sky, as described in a children's story. On his journey, he settles in a small town and begins his quest for the winged girl his mother had been looking for all of her life.
There, he meets Misuzu, a mysterious girl. Yukito soon becomes her mate, and she invites him to stay with her.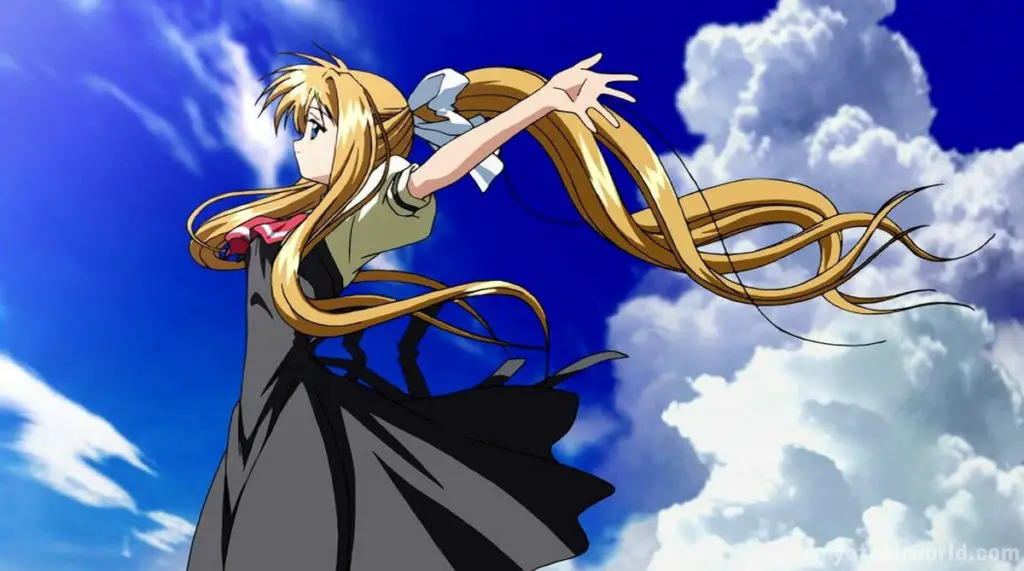 Air is the best sad romance anime series, and it's a show with a lot of great characters that tell a nice yet heartbreaking story.
For those who enjoy drama and the supernatural, this emotional series is a decent option.
4. Orange
Orange is one of the saddest romantic anime stories of all time; it will make you weep, but it will also make you appreciate life and make it much more meaningful to you.
This series is about a girl named Naho who discovers messages in a letter from her future 26-year-old self, and she wants to make amends by ensuring that the Naho of the past can make the right decisions, particularly in regards to Kakeru.
What's more surprising is that she learns that Kakeru will no longer be with them in 10 years. Naho now has the power to keep a close eye on Kakeru thanks to the future message.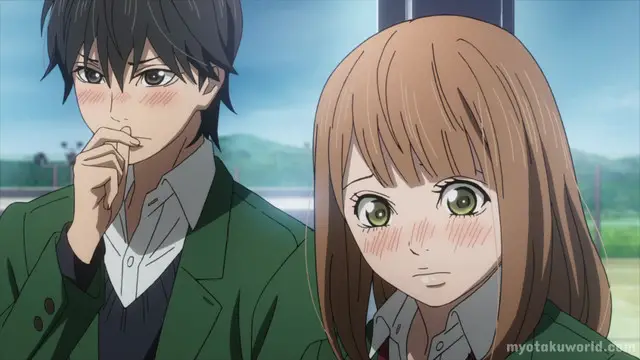 In life, everybody has regrets. So, if given the chance, who wouldn't jump at the chance to change the past?
3. True Tears
Shinichiro is a student who wants to be a picture book author. Hiromi is a brilliant, academically competent, athletic, and famous student at school.
Hiromi On the other hand is a totally different person at home, and at school, a mysterious girl called Isurugi Noe takes an unexpected interest in Shinichirou.
Shinichirou starts a curious relationship with Noe, in which he supports her in resolving her issues while still attempting to sort out his own feelings about her.
Shinichirou is also attempting to locate the key to Hiromi's heart, as well as finish the children's picture book he has been working on.
Living with the girl he loves should be a dream come true for Nakagami, but the reality is more similar to a nightmare.
2. Anohana
Anohana is one of the most popular sad animes, and it will undoubtedly make you cry. Anohana is a tale about friendships and loss, based on the friendship of six beautiful elementary school students.
Due to the death of one of their close friends, Menma, in an unfortunate accident, Jinta and his group of childhood friends grew apart over the years.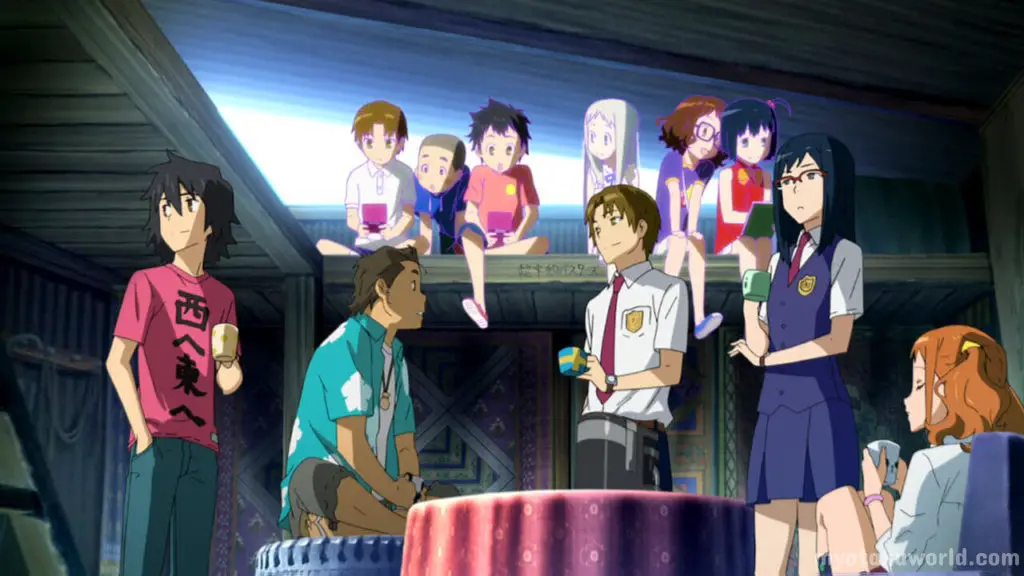 Menma, who has died, appears in front of Jinta one day. The group will reassemble due to Menma's appearance, and their mission will be to fulfill Menma's final wish.
1. Garden of the Words
The anime film "Garden of Words" is a cute and sad film. The film begins in Tokyo during the rainy season and follows Takao Akizuki, a 15-year-old teenage shoemaker, and Yukari Yukino, a mysterious 27-year-old girl, as they meet on rainy mornings at Shinjuku Gyoen National Garden.
Yukari skips her job while Takao skips his morning class to draw the pattern of shoes. She gives Takao a tanka (Japanese poetry) as she exits the premises.
They meet up sometimes, but only on rainy days, and they never formally introduce themselves. Yukari notices Takao's interest in shoes after looking at his sketches more closely.
Takao is currently working on a pair of female shoes. He is, however, having difficulty with the steps. Yukari, as a result, offers her feet as a point of reference.
In the meantime, the rainy season has finished, and the two have stopped meeting in the park.
Article Suggestion For You !