Madhouse comes under one of the best and big powerhouse anime studio founded in 1872 by Masao Maruyama, Osamu Dezaki, Rintaro, and Yoshiaki Kawajiri, Madhouse has released many hundreds of anime, some considered best of all time in the world of anime.
Madhouse is also one of the studio that give some of the most iconic anime and very well know character from anime series that are most likely everyone's favorite and admirable at few point of time.
So today i have prepared the list of some Madhouse studio anime that by far is best and famous.
1. Black Lagoon
So, this anime is one the most successful by madhouse ad very well developed along with time.
Although the story has a lot to tell you about the Lagoon Business, the Band of pirates, and the man of the action, however, the anime has very good short stories and deserves watching if you enjoy action and gun-fights.
After all the fact was, they place the main characters in a variety of situations in which their workplaces them.

Black Lagoon is the combination of intense action with social commentaries and compelling plots. Though Revy gets all the spotlight, Rokurou's arc from a soft-spoken businessman to a criminal genius is also a sight to adore….
2. Redline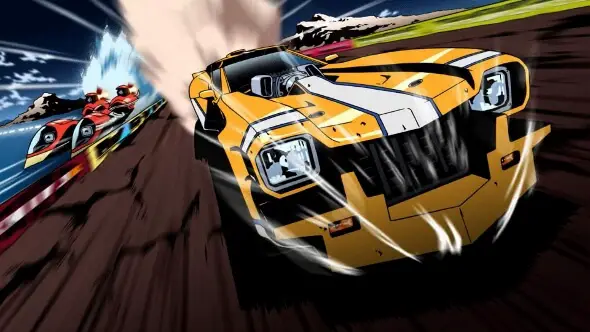 This anime is all about racing and madhouse is never show thing like that ever before so that the only thing that boosts up this anime a lot, also the plot of the anime is fairly standard in eyes of all.
Although the fact about this anime is the main character who is very much fit into his part.
The story is based on the race called Redline which is held in every five years gap and the universe's most anticipated competition has only one rule: that there are none.
Racer pushed them to their extreme level. Although the coming year race is not that easy for them because the venue is very dangerous.
3. Summer Wars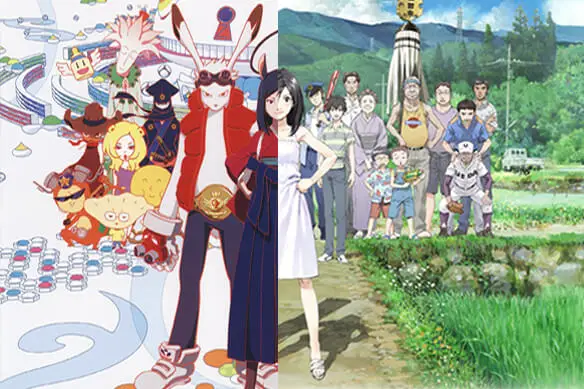 Summer Wars is a soft science-fiction film. The most amazing imagining universe is the part of this anime by far.
Open and easy, the story of Summer wars is based on OZ, a virtual world connected to the internet that has become extremely popular worldwide with lots of engaging activities.
Such as playing sports or shopping, through avatars created and customized by the user and people from all over the world will take to this online paradise to fulfill their needs.

And the character of the series Kenji Koiso who is also the moderator of the virtual universe but unintentionally destroys the universe after he solves a simple riddle sent by an unknown outsider.
4. Perfect Blue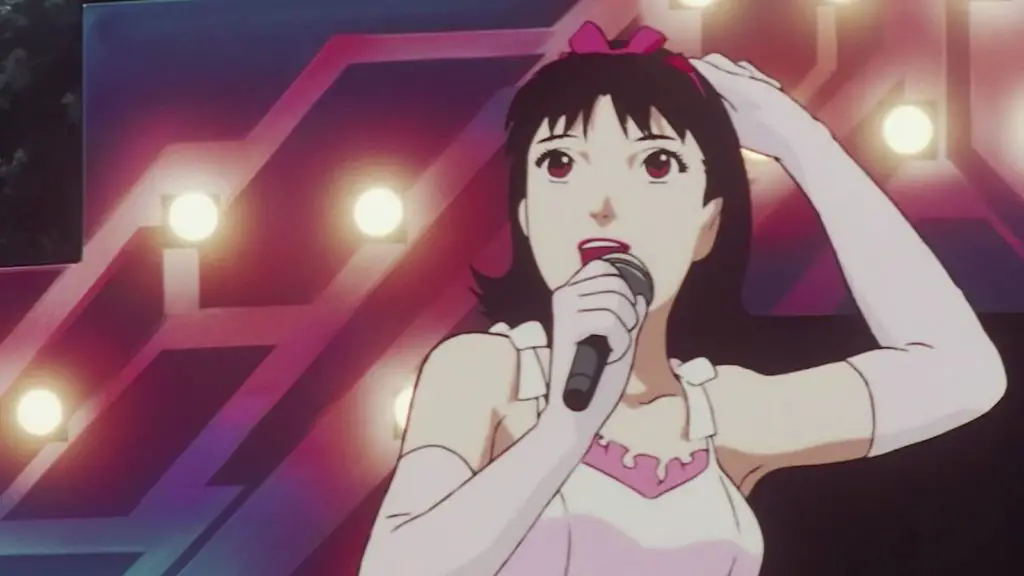 Originally from a novel yet impressive on some of the facts. Though this series is part of Madhouse's art.
The story rotates around Mima Kirigoe, the lead member of a pop trio who's decided to go solo as an actress.
Her small recurring role in a direct-to-video series ends up turning into a big break but as we all know there is no way toward success.

Directed by Satoshi Kon, this dark drama tells the story of a J-Pop idol who leaves her famous band to try to go solo.
Although the young star briefly enjoyed some success, a taxing workload and an obsessed fan started to chip away at Kirigoe 's psyche. Perfect Blue is a haunting experience by FARC without any doubt.
5. The Girl Who Leapt Through Time

As a fun fact, this series keep give me thought about the randomly gained power or ability so what should I do. What if I merely can what I wanted to do?
This story rotates around the fact that the character named Makoto Konno of the series suddenly finds out about her ability to quite literally travel through time.

And before she was just killing her time with her best friend and not being able to decide what to do in future. But despite the fact she uses her ability without any hesitant But every choice of yours has some consequences too.
6. Nana
The musical drama and favorite genre of most of the fans. The series has two main girl characters both named Nana but with different personalities on the one hand.
One is a bubbly upbeat girl who falls in love too easily, while on the other hand, she is a punk rock singer determined to reach success with her band.
After meeting each other in train and end up becoming roommates later the series got its twist despite with completely different personalities and living completely different lives, the two shares more in common, and many adventures keep involving them in each other's lives.
7. Hellsing Ultimate
This series is not the full work of Madhouse although the fact behind that the series have some epic vampire battles and religious themes.
The story about the Hellsing organization that finds and destroys supernatural forces of evil in England.
And after the death of her father, Sir Integra Hellsing takes command of the Hellsing Organization as a child and helping her Alucard in the series with his major role as the most powerful vampire. Both works together to hunt down another vampire
8. High School of The Dead
This genre is one of my favorite and I love the fact with the artwork of using living person resemble as dead and play the perfect role.
As for this anime by Madhouse if you're also in love with walking dead and the zombie show you must try this too and better watch this show.
The base of the story of this anime is a group of high school students in Japan who get caught in a zombie apocalypse.
And the character in the series is Takashi Kimuro and Rei Miyamoto team up with fellow student survivors and their school nurse to escape their high school, which is quickly falling to the zombies.
When they finally escape, they begin on a journey to find their family members and fight for survival which is spread everywhere in japan.
9. Kiseijiuu: Sei No Kakuritsu (Parasyte- The Maxim)
The Maxim is an action-horror anime. The planet has been taken over by a species of parasitic aliens invading the minds of humanity to take possession of the whole body.
They are then able to reshape their bodies into beast-like animals that feed on the unsuspected prey to survive. Parasyte follows parasitic aliens that take host in the brains of humans.
And so, do the character of the series who is 17-year-old named Shinichi Izumi is attacked by the Parasites, but still retains control of his brain.

Unable to travel to Shinichi's brain, the parasite resides in his arm, becoming an entity in itself. Wow, that that the fun fact that raises you as a hero of any series and movie to be in control all through that evil thing to save the world at last.
10. Chobits
Chobits is an interesting story that explores the relationship between humans and technology.
When computers start to look like humans, what going to happen do they live the same way???
The story about a young boy named Hideki Motosuwa who is working his best to get into college but by the fact he is poor and can't afford anything and one day walking alone he found an abandoned persocoms (the computer that looks like a human).
And eventually, she can say only one word that is "Chii" and that too becomes her name afterward.
So, the story about Computer who looks like a human and real human hen both falls for them although this is somehow new for Madhouse to art like this anime but they did their best.
11. Overlord
This series constantly gives me the feel that burst my head and, in this series, everything is torn apart in the last.
The concept of the series is almost very simple but based on the fact after watching that feel total swap up as the story is about Momonga the guy character in the series who is playing a game, and then he's suddenly trapped in it because of some unexplained reason.
But including everything about Momonga's abilities, knowledge, and experience he had to go through in the series allows our imagination to run wild.
12. Rainbow: Nisha Rokubou No Shichinin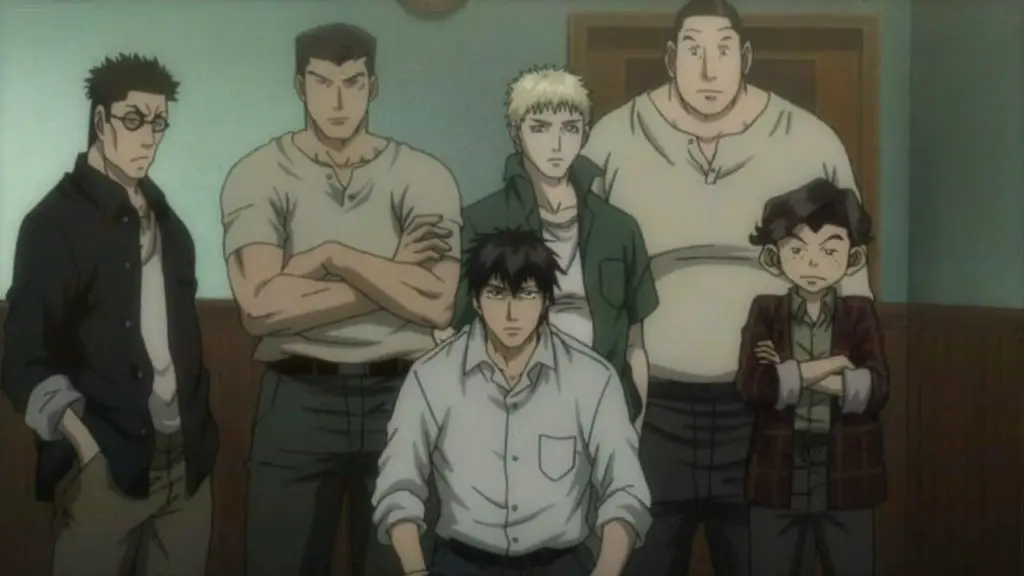 As the name as we all know Rainbow is such an amazing natural thing that occurred on earth but in this series, the emotion of this name is the opposite.
The story about six teen boy who enters in this so-called Special Reform School after been convicted for violent crimes where they all put together in the same cell.
I hate the fact but if you want to cry out loud this series is the best way to let it out because of the way they show the brutality in juvenile detention and the love of brotherhood in that same situation they melt your heart. Pain and happiness all together under the same roof…
13. Claymore
I am in love with this series because of some kick-ass women medieval warriors who are also part of the Claymore.
Most of the major characters in Claymore are quite interesting seems quite nice.
All the fact of this series looks cool to me the warriors are half-human and half-Yoma and are called Claymores and they are the warrior who fights monsters who came to wipe-out humans.
Although with the fact that these warriors are not much trusted by people because they are half-monster called Yoma.
14. Monster
So, for this anime, I have different advice, although this anime is more inclined towards adult and matured audiences as this series may pin some crucial aspects of human phycology and lifestyle.
This anime genre is quite popular in the madhouse zone but for this anime, the story revolves around Kenzo, who is a physician operate at a hospital in Germany.
Although the story got its twist at that time when one of his patents was turned out to be a serial killer and his history came back to haunt him.
15. One Punch Man
As for One Punch Man, I think this anime is somewhat entertaining you know why?
Let me tell you because this anime is one of the Modern period anime where the anime follows the character named Saitama, a hero who can kill any enemy with a single motion.
Although this show has no doubt many things that will attract your eye and the best thing about this anime is characters that involve the legendary meme-worthy and the best thing that I like the most is his Bald head that creates the vibe to connect you into the series.
As Saitama only uses his fists to fight and prove himself against his anime. Madhouse has drawn and animated all this very carefully.
16. Death Note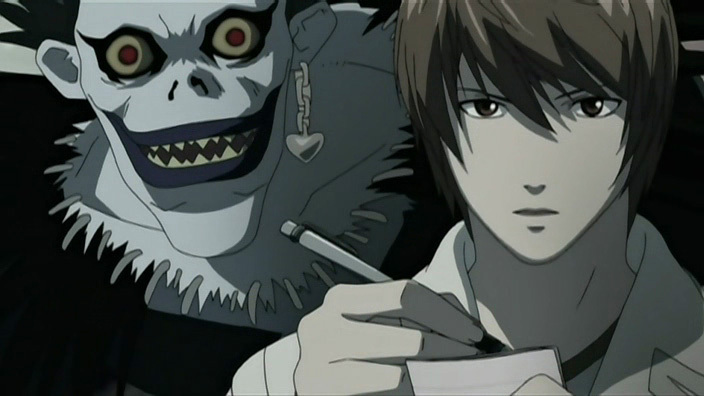 Death Note is also on the top list of Madhouse they ever made and widely famous anime.
The storyline is based on mystery thriller anime in which Light discovers a journal known as the Death Letter.
After murdering a variety of suspects to solve the crime and revenging against them on his own.
The best point of the whole anime is Light wants to create a new universe.
With dark and appealing characters surely attract you by far towards this anime, and including it into the perfect drama from various aspects to draw attention to it.
17. Death Parade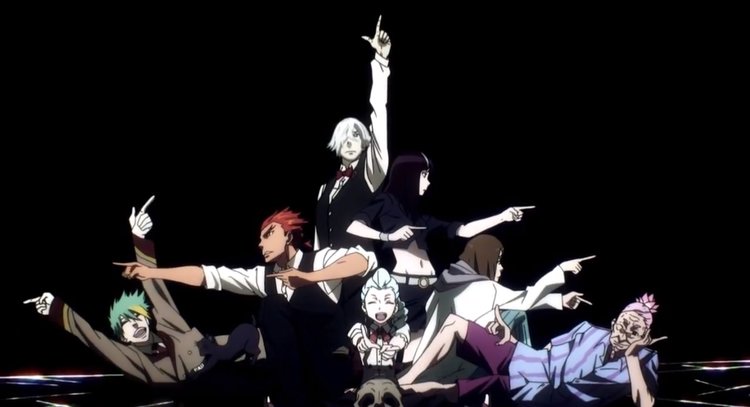 Death parade like the name the story of this anime is so fascinating to me and the fans also with the fantastic characters.
The storyline looks very kind-hearted but with lots of twists and turns.
It's a great idea that gives us a glimpse not just of the lost people, but also of the one in charge who judges them.
This show is quite very interesting for me because it is very hard to shoot the series more than 10 episodes in a single place and despite the fact, it is not an easy job and these series maintain that path.
Although Death Parade is also one of the most popular shows.
18. Hunter X Hunter (2011)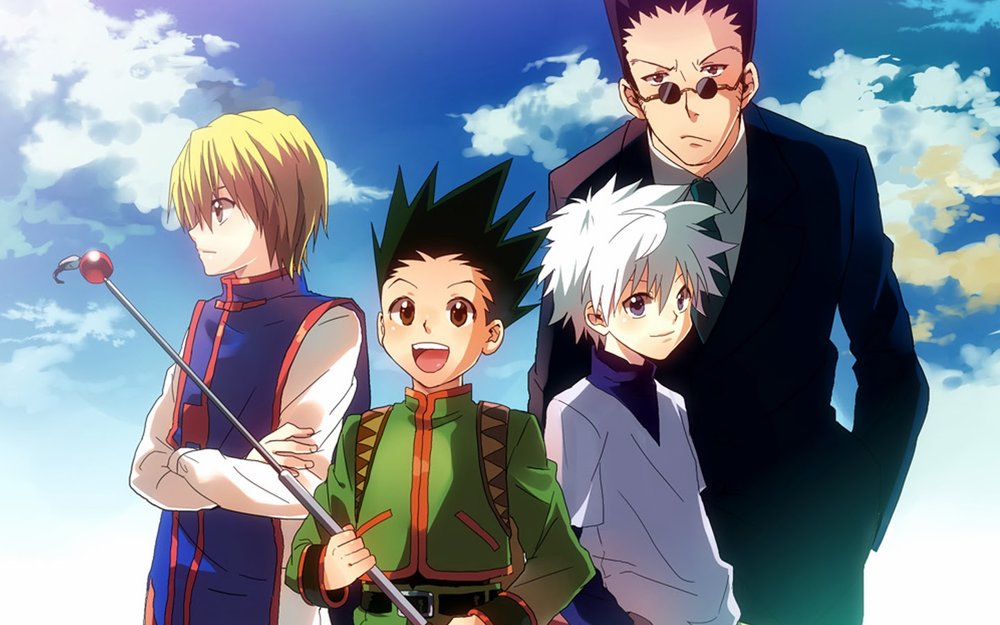 You all must have heard it everywhere that every Son resembles his father characteristics and in this anime.
The character named Gon Freecss chose to follow his father's footsteps and become the best hunter like his own father after knowing the fact that his father is not dead, he is alive somewhere.
Gon has chosen to become a Hunter himself to find his father. To become one, Gon must pass the Hunter exam first.
He made acquainted with some of the applicants at the test, and they began their journey together.
With its strategic battle scenes and unforeseeable plot progressions, this anime feature creates lots of vivid color schemes.
19. No Game No Life
How come the name of the title suggests a give you all the answer at once.
As the story based on fantasy comedy series perhaps fans like the way our lead characters put their mind down on their enemies with intellect rather than violence?
The story about two siblings who are also undefeated gamer duo Sora and Shiro who devoted their life in the world of gaming to live their life as the title of the anime suggests they use their super-intelligence to dominate the online gaming world under the nickname of Null.
And all of a sudden, Sora and Shiro discovered the greatest game ever to exist. And this also clear that you can win against your enemy without violence.
20. Trigun
This is action-adventure series, the story of the series is one of the best stories made by madhouse.
The series is a mixed with some comedy bite, sci-fi, and space thing in it.
Vash the main character of the series Vash is also known as The Humanoid Typhoon or reign of destruction and to solve that he travels the planet Gunsmoke with two insurance agents to uncover the sheet from his past.
As on his adventures, as Vash tries to regain his memories, the history of humans on the planet is slowly revealed.
21. Hajime No Ippo
This is shounen-sports series, the story based on the character named Makunouchi Ippo who was bullied from a very young age, and while being bullied, he was saved by the boxer Takamura Mamoru
His appearance is always quiet and afraid of everything.
After all of that he was trained by Takamaru and that gives Ippo confidence to become a great boxer and all the had training to result positively and help him to become a top-ranking boxer.