What does the word "anime" bring to our minds?
Dragon Ball?
These and other popular series.
We are mainly focusing on Japanese animes, and not on their names.
Some animes have been produced in other countries and are just as good, so they deserve to be recognized.
Today, we will rank the top 30 best Chinese anime which are the greatest of all time.
We will rank them based on their ratings on the official site of MyAnimeList.
There are bound to be some gems in this long list of anime, and we will add some to our watchlist.
30. Chu Feng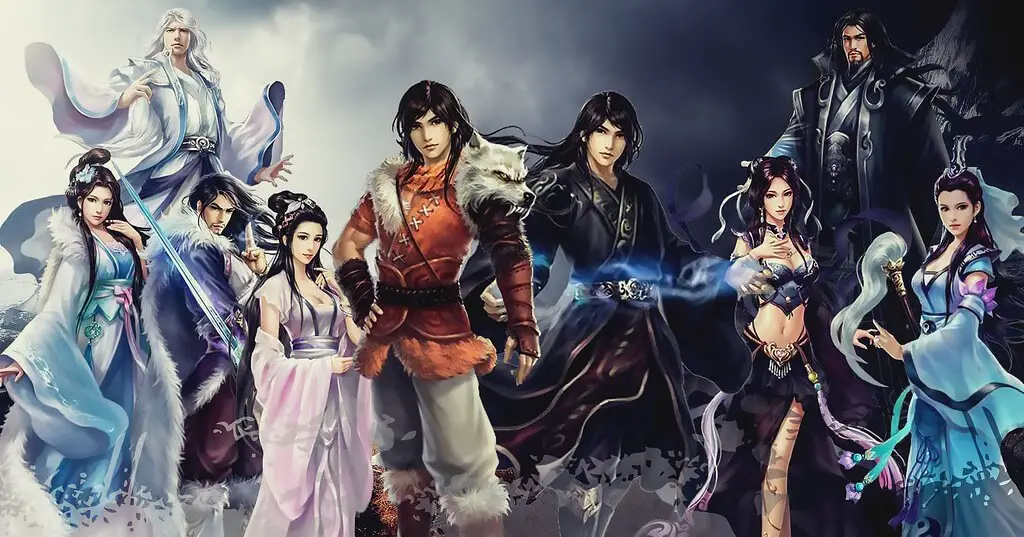 Rating – 5.90
No. of episodes – 6
After a bioengineering breakthrough, the story begins in 2017.
It involved the useVanguardsTo gain an advantage over other countries, you can use the military.
However, it had a major drawback which included the shortening of life spans of those who use the Vanguards for a significant period.
Liuli, the protagonist of the story is in this situation.
She decides to embark on a new mission, with only 380 days to live.
29. Guomin Laogong Dai Huijia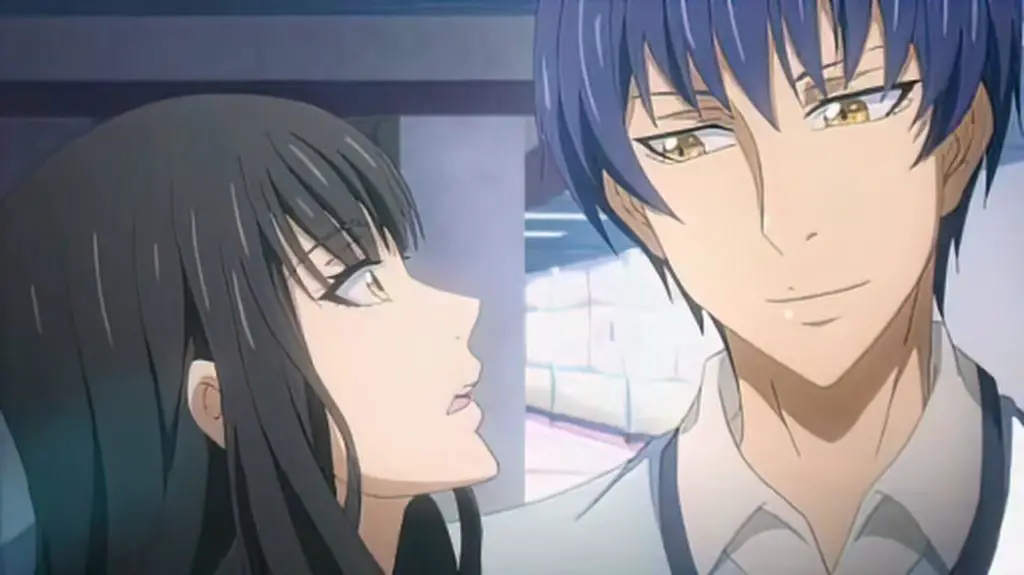 Rating – 6.08
No. of episodes – 12
Lu Jin Nian and Qiao An Hao are a newly married couple–unfortunately, neither of them is a willing participant.
Qiao Ann Hao, now husband and wife, has a few ground rules.
No one can find out that they have been married.
Their cohabitation is kept secret. Lu Jin Nian is not allowed to touch her.
Their marriage is therefore strictly superficial.
However, their fractured union is only the beginning of a complicated and long history.
The lives of Qiao Ann Hao and Lu Jin Nian were reconnected after a chance meeting while they sought shelter from the rain.
As fate would have it though, that date marked the moment Qiao An Hao fell madly for the mysterious and stoic Lu Jin Nian.
The years that led to this marriage were filled with emotional stakes.
They were long and difficult, but never boring.
Even though they have been friends for many years, the newlyweds don't seem to be able to understand each other.
28. Jie Mo Ren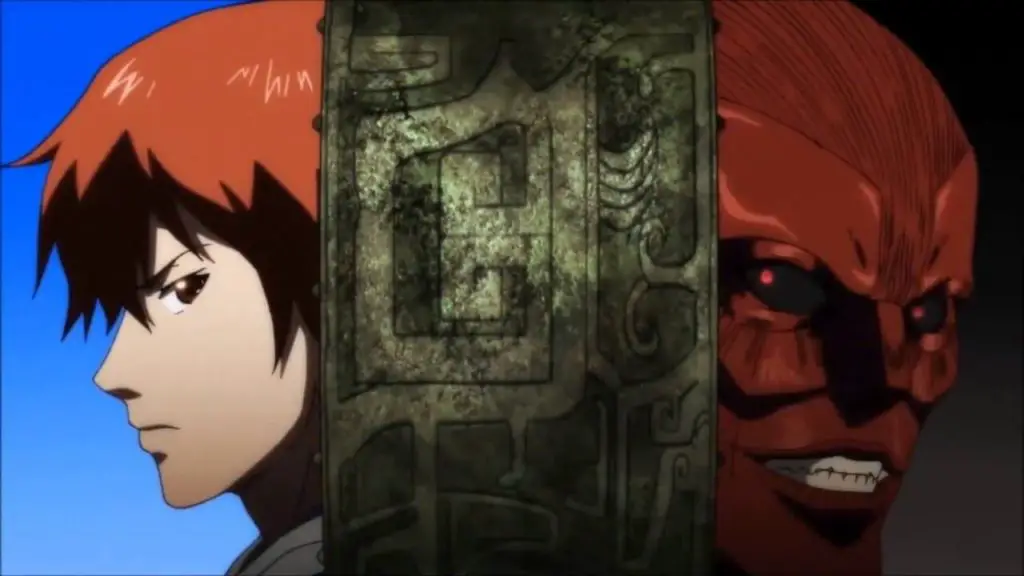 Rating – 6.19
No. of episodes – 14
Freshman Zhou Xiaoan wore a ring of uncertain origin and a frightening devil leaped from his mouth.
His life was forever changed.
Slowly, shocking historical secrets are revealed: a Blood Devil calling himself King Zhou of Shang; a race that devours hearts;
A group of Taoist Priests who fight against them; and mysterious beings from the supernatural realm who can blend into human society.
27. The Silver Guardian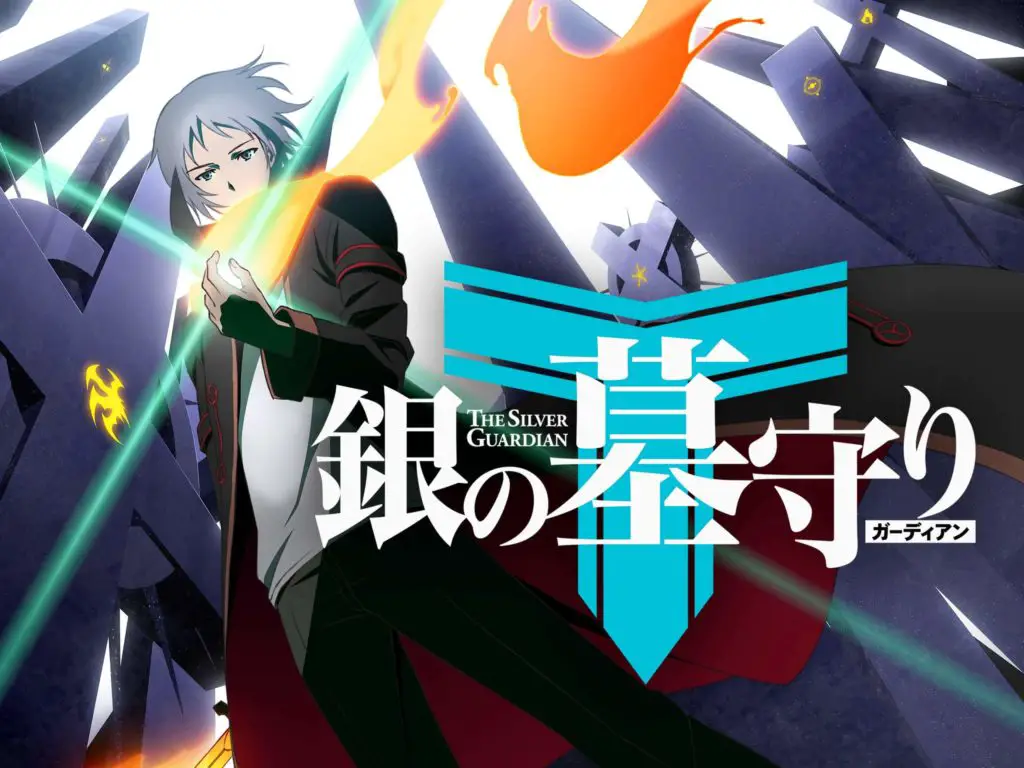 Rating – 6.24
No. of episodes – 12
Shinryou Private Academy is a school for elite, wealthy children.
Suigin Riku is a high school student and avid gamer.
Suigin is not rich or famous. He works part-time jobs to pay his tuition.
He dives into a swimming pool to save his cat.
Rei Riku, the popular and beautiful daughter of a game designer, saves him and he falls for her.
He also finds himself attracted to another girl, a new friend that he makes in Dungeon Century online RPG.
He knows that his adventures with her will end soon after the game is shut down.
Rei discovers that he and the girl online are on the same day the game is closed.
Rei soon gives Suigin an alternative game to Dungeon Century: Grave Buster, a tomb-raiding game.
Rei is kidnapped suddenly and Suigin is forced to enter Grave Buster to rescue her.
Ginn no Guardian Suigin follows him as he attempts to save Rei and uncover the secrets within Grave Buster.
26. Heibai Wushang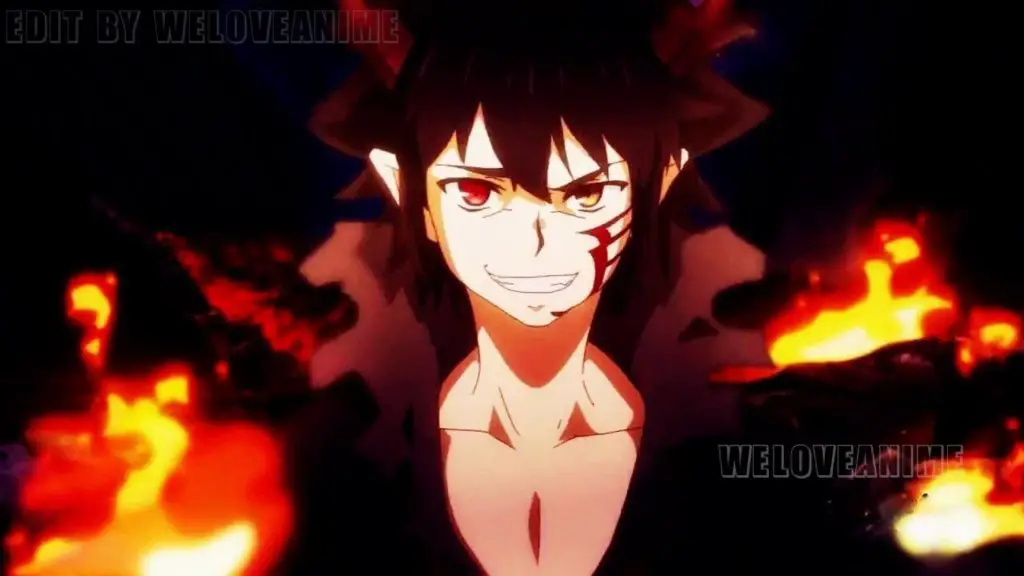 Rating – 6.28
No. of episodes – 12
Two young demons are constantly slacking at work.
This is a story about them.
It also happens to be about an organization that vows balance between the worlds, the living and the dead by killing people!
25. Nuwa Chengzhang Riji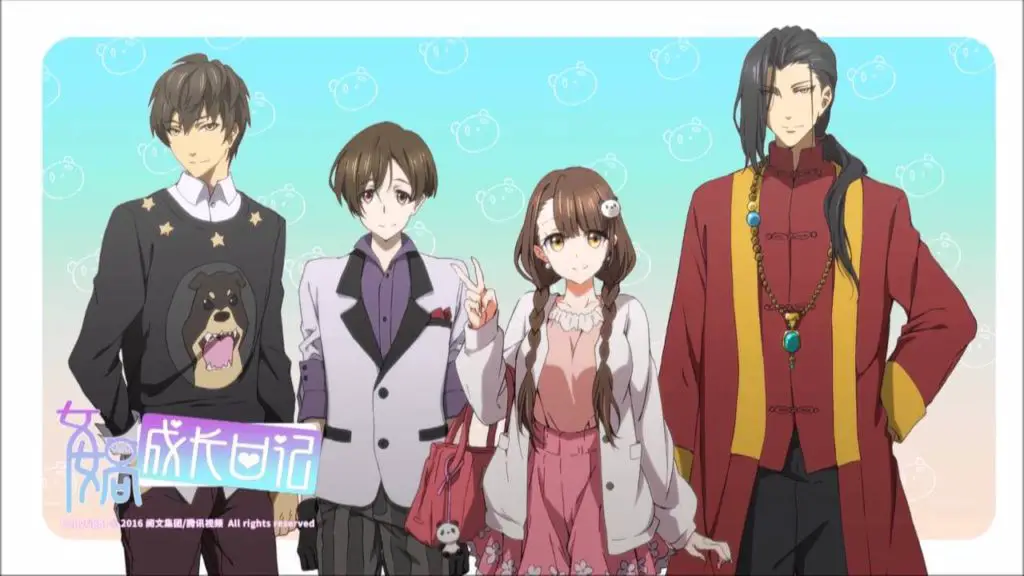 Rating – 6.28
No. of episodes – 30
This series was created by Tencent Penguin PicturesFollow the story of an orphan girl.
When she discovers that she is the successor to her father, her life changes dramatically. Nuwa.
Succeeding the goddess of creation is not an easy task as she takes on the challenges life throws at her and ultimately prevails in her journey.
24. Duan Nao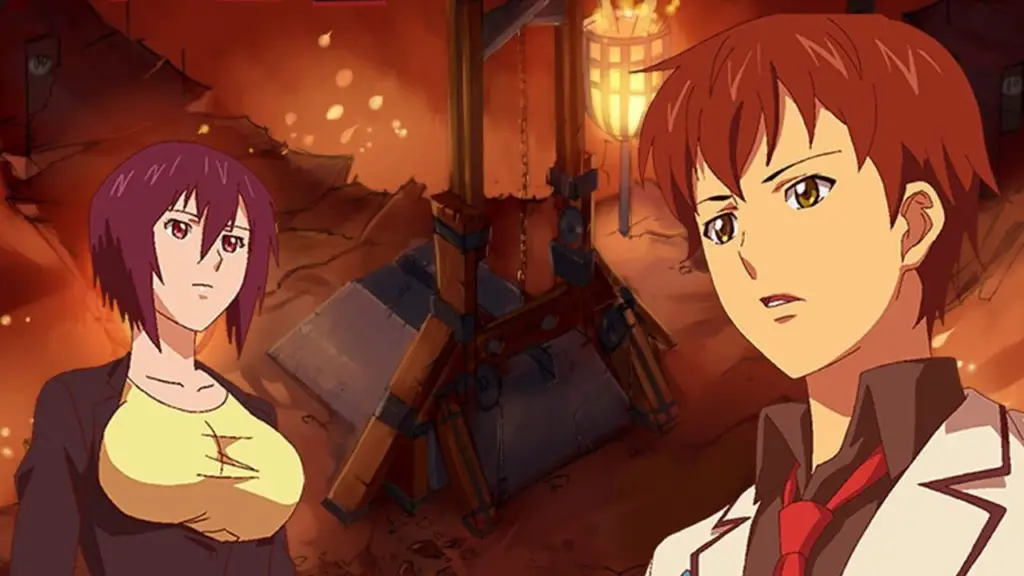 Rating – 6.49
No. of episodes – 16
A gigantic system of collision universes is known as the cerebrum.
The story begins with a series of unknown murders that reveal the secrets beneath the universe.
These include horrifying conspiracies and galaxy wars.
They also include anti-human betrayals and honorable sacrifices.
Humanity takes the final stand after realizing her weakness and backwardness.
23. Wo De Ni Tian Shen Qi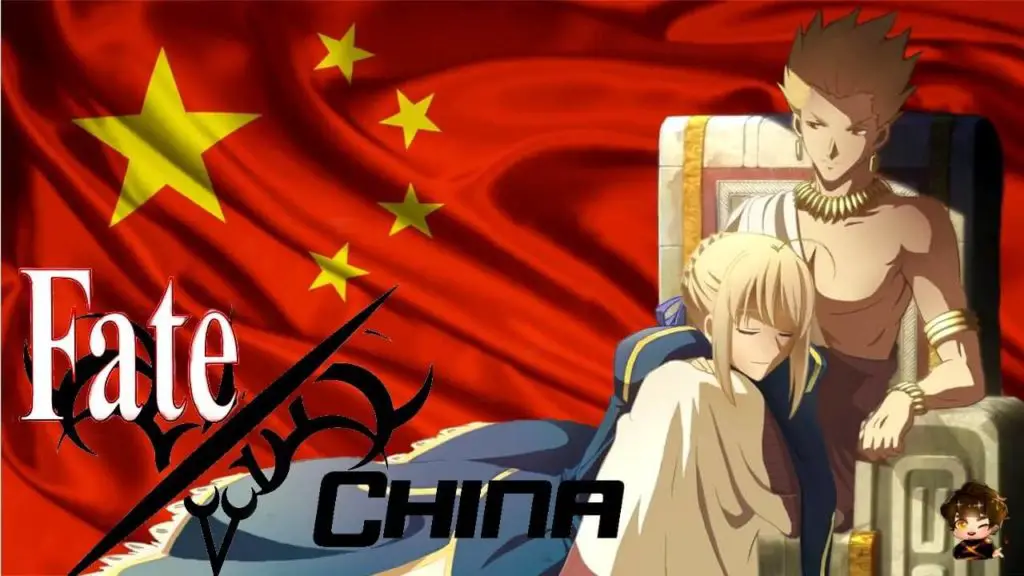 Rating – 6.51
No. of episodes – 16
We continue the story of "The Haoliners Animation League" in another production Chang Tian.
This series sees him defend against an attack and accidentally invoke an artifact that protects him from a horrible fate.
Now he has to find people who also can invoke artifacts and fight alongside them against a dangerous enemy on the battlefield.
22. Lu Shidai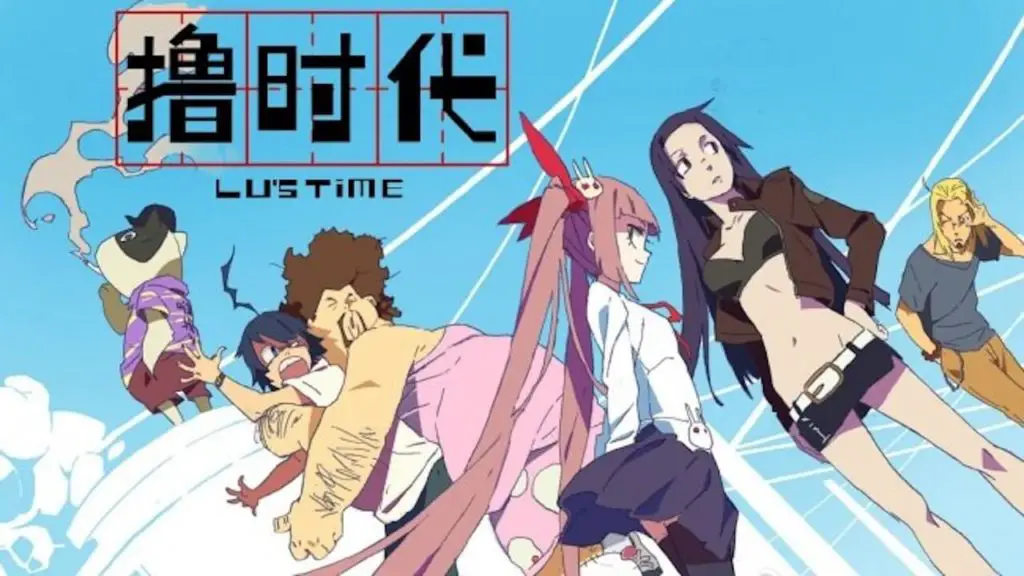 Rating – 6.52
No. of episodes – 14
Are you a passionate player? Do you love League of legends? This anime is just for you.
This anime, based on the MOBA game, is different in that it combines it with a video game to create its fanbase.
This series follows the adventures of Mao ZhiqiangHe plays the popular game with his friends.
They play together as a team under the name KYA and compete in national competitions to beat their opponents.
21. Lan Mo De Hua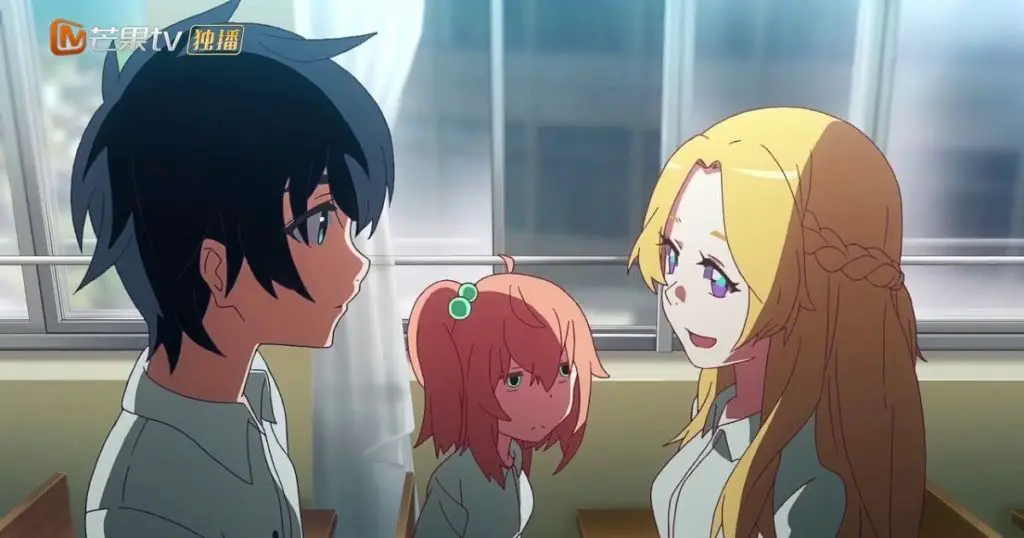 Rating – 6.55
No. of episodes – 9
Lan Mo is tomboyish and gluttonous.
But with a magic hair clip from a mysterious trinket store that disappears the next morning, she might be able to become exactly that.
She can transform into a young, feminine woman, which may help her catch the attention of Liu Yifeng, her childhood crush, and best friend.
Lan Mo finds it difficult to keep the clip secret when she is confronted with Liu Yifeng's admirers as well as the mysterious stranger Xia.
To make matters more complicated, Lan Mo may have the hair clip in his possession.
20. Wo De Tian Jie Nu You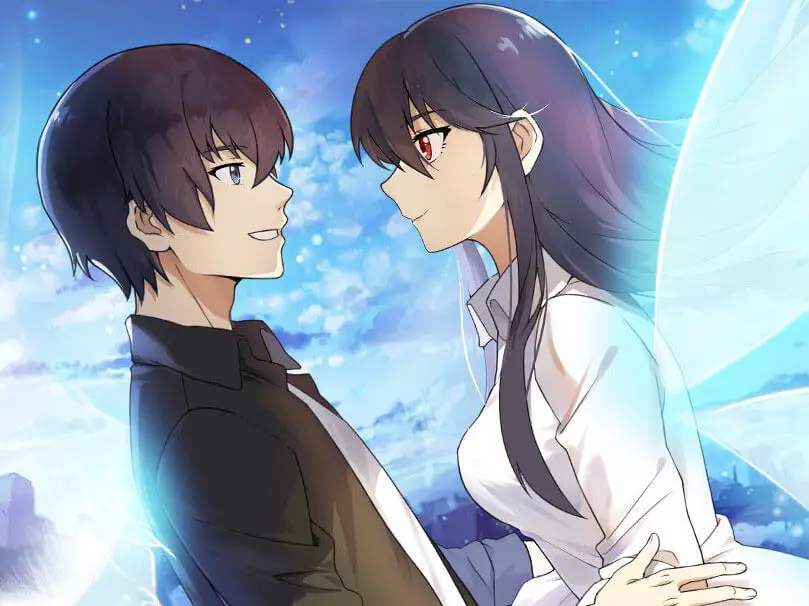 Rating – 6.55
No. of episodes – 15
This KJJ animation production focuses on the rural theme in anime.
The protagonist's girlfriend, a cultivator, inspires him in many ways.
The series shows that cultivation has changed a lot over the years and in the modern world the law of jungle prevails everywhere which makes everyone insecure.
The main character of the story is a security guard who delves into his journey of cultivation after rescuing a cultivator girl.
19. The King of Fighters: Destiny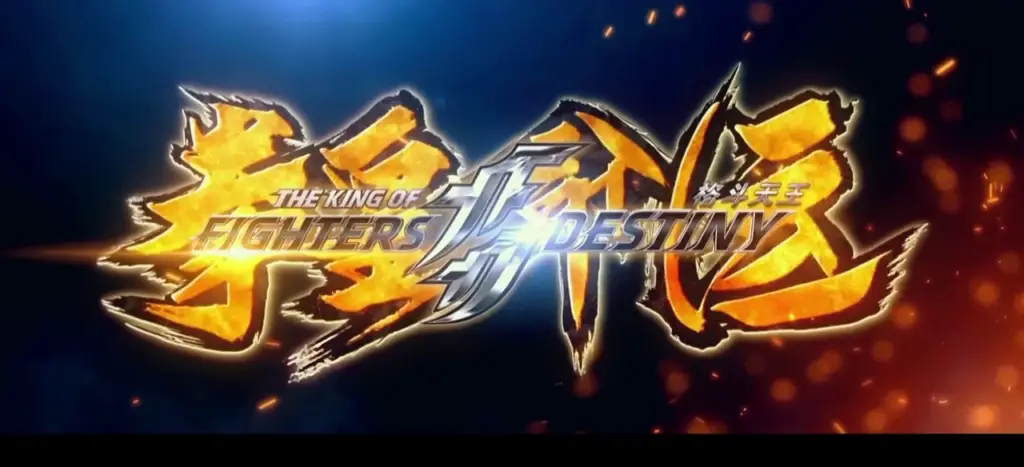 Rating – 6.59
No. of episodes – 24
Based on the successful video game franchise kind of FightersThis anime is a huge hit.
The story centers around The King of Fighters, a tournament in which three teams compete against each other in a battle royal.
The protagonist of the story.
Kyo Kusanagi teams up with friends to take part in the tournament.
You can see them take on other teams and win to be victorious.
18. Wangpai Yushi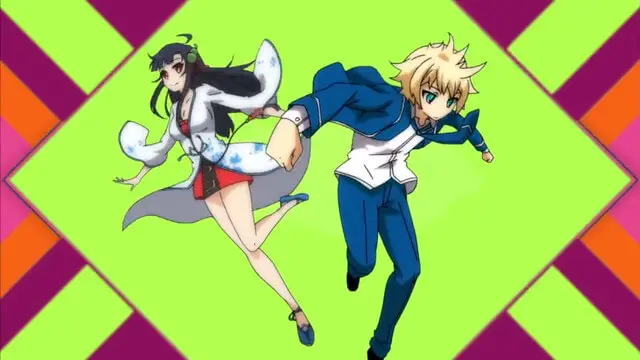 Rating – 6.65
No. of episodes – 39
Watch as the balance of the modern world is lost in another production of the Haoliners Animation League Yin Anyang.
This resulted in the night merging with the day and monsters living alongside humans.
Nevertheless, some peaceful monsters can cause problems, and it is the job of our protagonists to address them.
17. Shi Xiong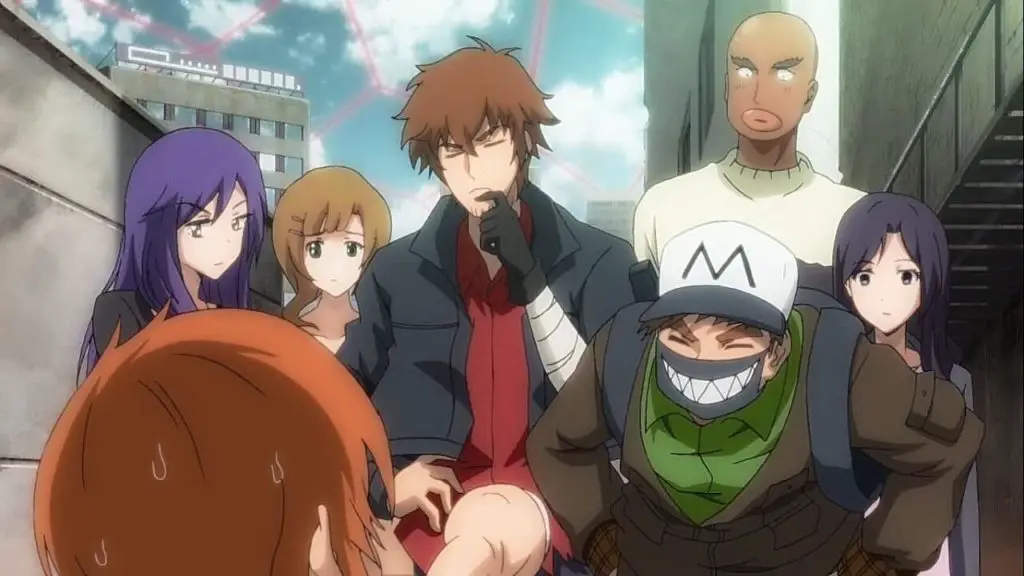 Rating – 6.65
No. of episodes – 41
Protagonist Xiao Fei was an ordinary man from H city.
He was an ordinary guy from H city until the spring water became contaminated by a virus.
H City's inhabitants became slowly evolved into zombies, eating each other and eventually evolving.
Can Xiao Fei escape H City and find Wei, his girlfriend? Now the story begins…
16. Monkey King: Hero is Back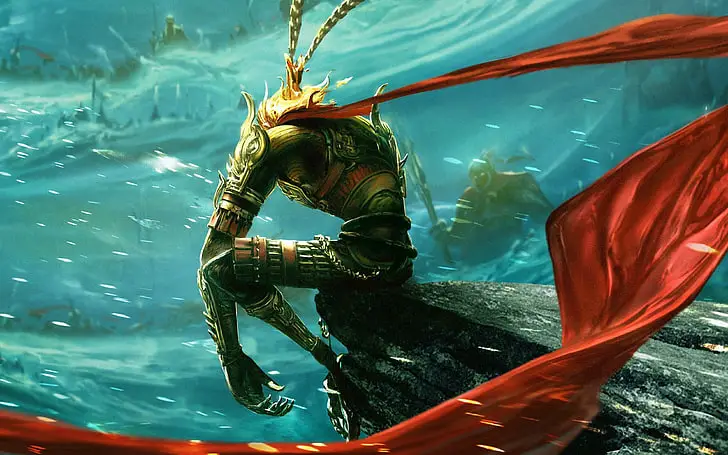 Rating – 6.77
No. of episodes – 1
Legend has it that the Monkey King was an all-powerful warrior who walked freely between Heaven, Earth, and Hell.
He has broken some of the most important rules established by the Gods and is now imprisoned under the mountains in an icebox, controlled only by his Gods.
China would be in darkness without the Monkey King.
As he flees from the evil monsters attacking his village, a small boy seeks refuge in the mountains and discovers an icy pillar that is bound in chains.
The spell is broken when he touches the ice and he begins the story of Monkey King: Hero is Back.
15. Yaoguai Mingdan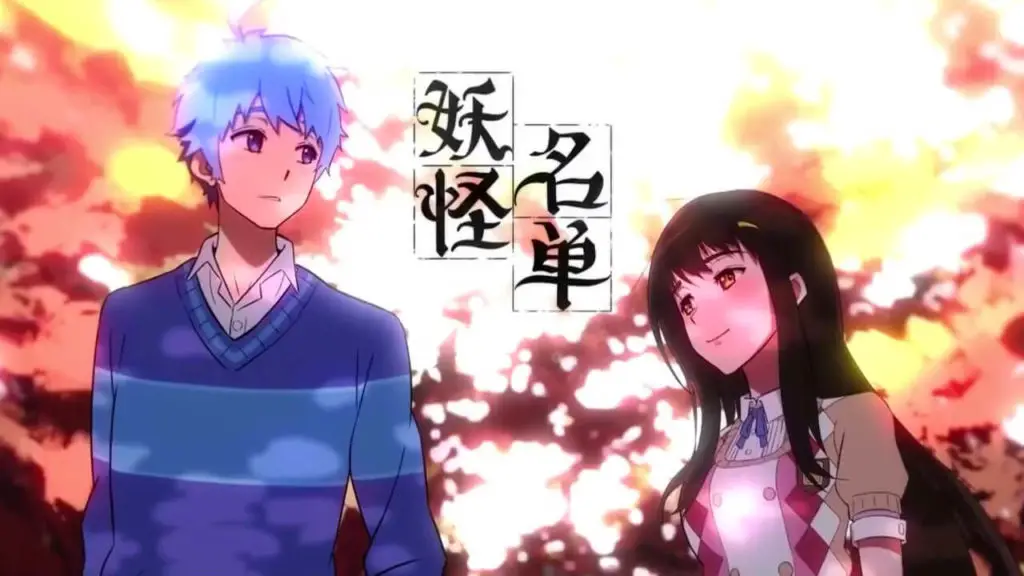 Rating – 6.93
No. of episodes – 18
Foxy temptress.
A strange, misty tree demon.
A girl who has the power of the goddess Xianjia.
It is a feat to be caught between these women, but Feng Xi must fight for peace and the salvation of the
A girl who has the power of the goddess Xianjia.
14. Aishen Qiaokeli-ing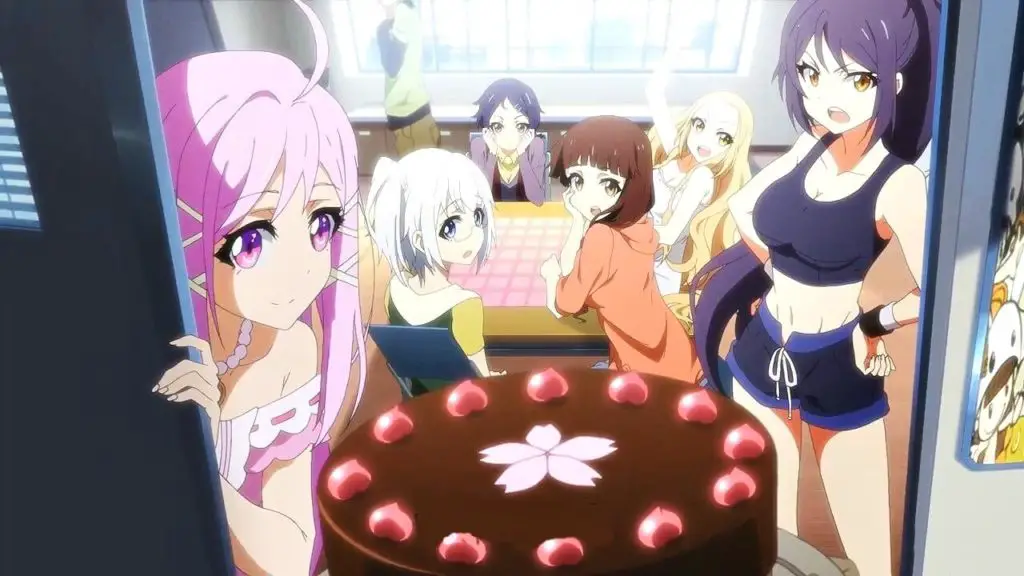 Rating – 6.96
No. of episodes – 15
Jiang Hao Yi is a normal high school student, but he's very afraid of getting in trouble.
He suddenly becomes the Harem King at school and is confessed by a group of beautiful girls.
Jiang Hao doesn't even know the girls who confessed! What the hell is going on?
13. Spiritpact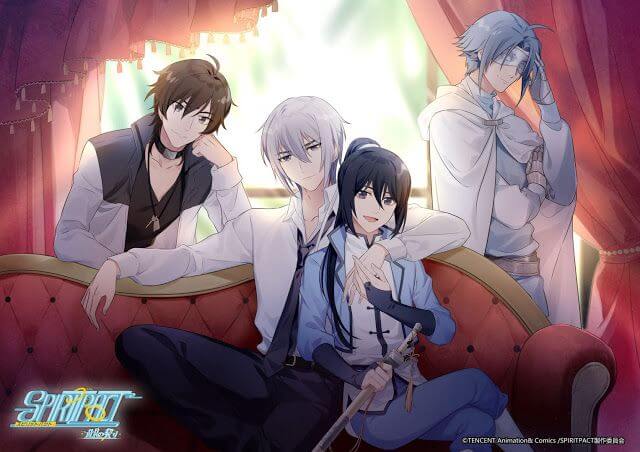 Rating – 7.14
No. of episodes – 20
After a series of bad events, You Keika is low on luck and works part-time to get out of poverty.
You awaken to find that you have been possessed by a spirit after a bizarre encounter in a junkyard.
Tanmoku Ki, the man he met, is revealed to be the 13th Youmeshi, the most powerful exorcist family in China.
He notices the wandering spirit and offers you the chance to make a pact with him.
In return for protection, he will ask You to become his spirit shadow and keep him safe and protected at all costs.
The two of them face many challenges in the spiritual realm, trying to protect their loved ones from evil spirits.
The fact that they made turns into something much more.
A bond that neither one of them could have ever imagined.
A lingering admiration emerges behind their roles as servants and masters.
12. Huyao Xiao Hongniang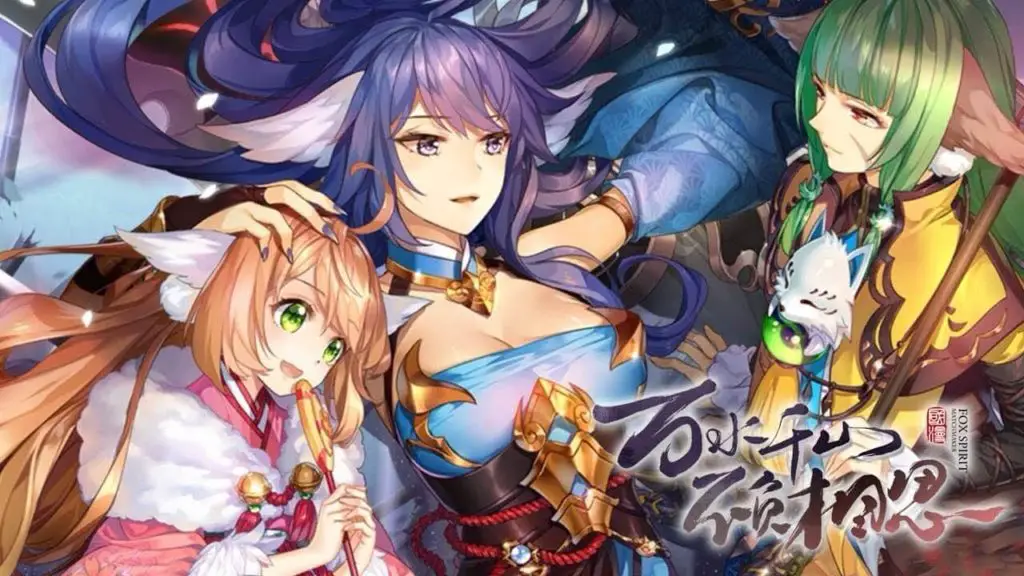 Rating – 7.22
No. of episodes – 13
True love does not die, even if it is between humans and near-immortal yokai.
Fox spirit youkai discovered a way to allow a human to reincarnate.
With the help of a Fox Spirit Matchmaker, they can recall their past lives so that they can start afresh with their beloved youkai.
Bai Yuechu, a powerful Taoist and a strong woman, is looking for freedom from the Yi Qi Dao League.
Tushan Susu is a tiny, innocent spirit of a fox who hopes to be a famous matchmaker despite her reputation for being a huge screw-up.
Yuechu is dragged to help her bring back two lovers, Fan Yun Fei, and Li Xueyang, who have fallen through the roof.
However, not all want them to be reunited. Even Xueyang. Yuechu, Susu, and their fate will bring them together.
11. Shuangsheng Lingtan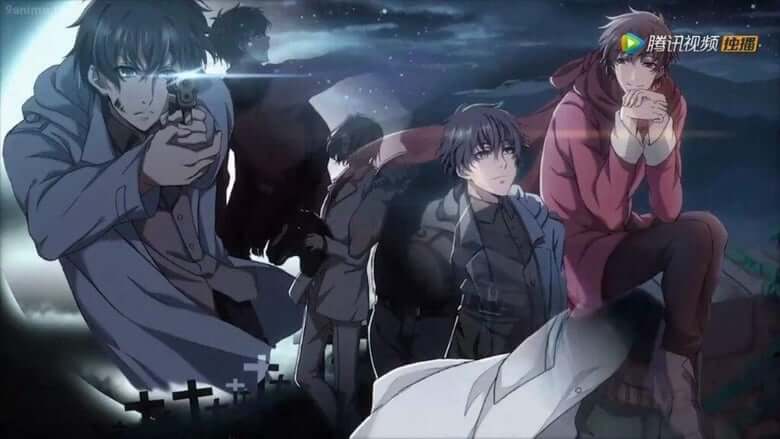 Rating – 7.26
No. of episodes – 20
There's always more to the world than meets the eye.
Sun Xiaotu's twin brother Sun Xiaohu is a paranormal investigator.
Although some things may seem frightening, it is just another day at their job.
Normally, they can easily separate their personal and professional lives.
But when they set out to investigate what appears to be a typical haunting for twins, a series of bizarre events alter their perceptions of the supernatural world, making them the target of hauntings.
As the brothers continue to search for answers to paranormal mysteries, the blurrier the lines between fact and fiction get.
Despite the dangers and challenges ahead, there is one question:
What secrets do the ghosts want to keep from them?
Are they more connected with the spirits than they initially thought?
10. Quanzhi Fashi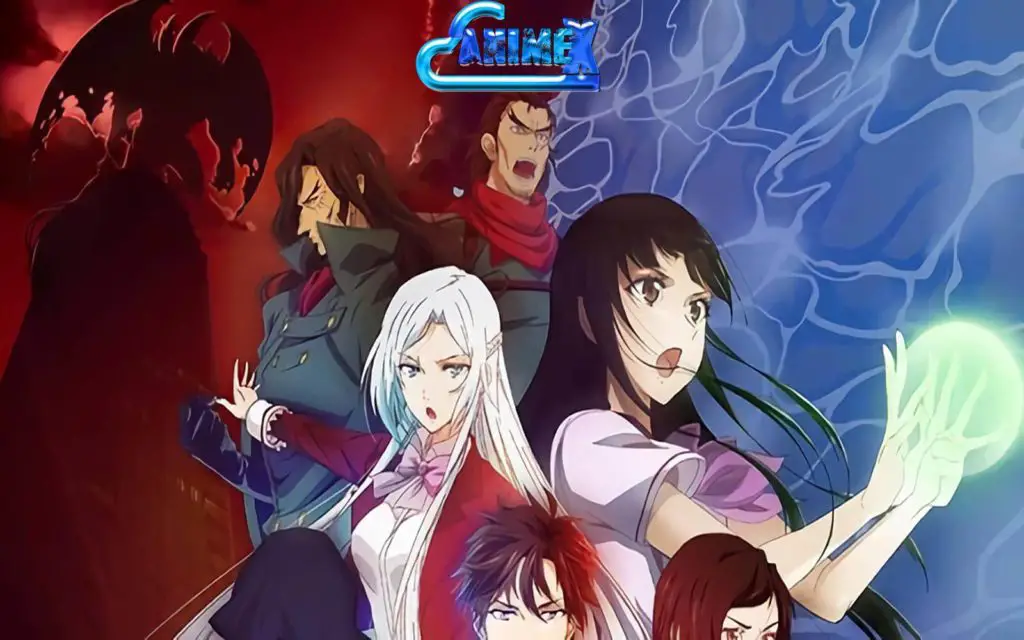 Rating – 7.27
No. of episodes – 12
Mo Fan, a shy high school student, has found himself in an alternate universe.
It's a place where magic has replaced science.
The most skilled students learn spell-working skills to defeat the large, destructive beasts lurking in the forest surrounding the city.
Mo Fan is still the son of a laborer and an older stepbrother to his crippled sister.
He dreams of going to a magic school to learn how to be a magician, which is a highly respected trade that can make a lot of money.
Mo Fan is admitted to a well-respected magic school.
But rumors began to spread about his poverty and his lack of magic ability.
This made him the laughingstock of the school.
Mo Fan can harness the fire element and the rare lightning element.
What dangerous encounters can the versatile mage expect to face now that she has dual abilities?
9. Battle Through The Heavens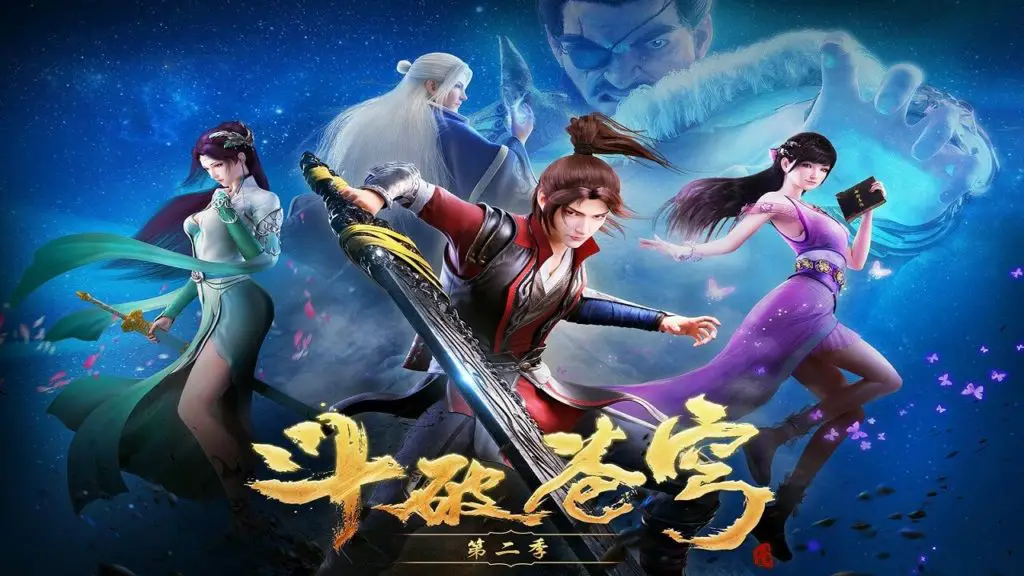 Rating – 7.28
No. of episodes – 12
The Great Continent of Combat Qi, a place where strong people rule over weaker ones, is known as the Great Continent of Combat Qi.
Xiao Yan was once a rising genius from the Xiao Sect.
He suddenly lost all of his talents at the tender age of 11.
Xiao Yan, a once up-and-coming genius of the Xiao Sect, suddenly loses all his talent at the tender age of 11.
Na Lan Yan Ran, his fiancee asks for an annulment.
Xiao Yan vows to never be "trash" again and vows to have the power to control his destiny.
Doupo Cangqiong is a complex tale of hopelessness and despair.
It tells the story of a former prodigy who embarks on a dangerous journey to gain power and reach the top of Cultivation.
8. Throne of Elves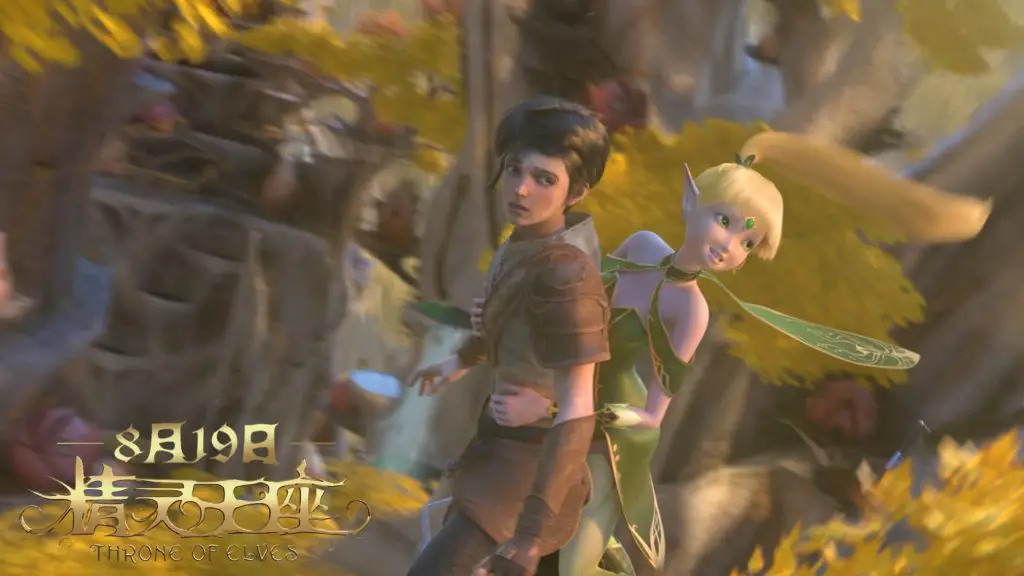 Rating – 7.31
No. of episodes – 1
Dragon Nest Movie 2 – Throne of Elves will release in the Summer of 2016.
This movie is a sequel to the hugely popular Dragon Nest: Warriors' Dawn film by Mili Pictures.
The film will take the story from Altera deep into the territory of the Elves.
It will be action-packed with drama, comedy, and excitement.
Soong Yuefeng is the film's director. He was also an acclaimed director for Dragon Nest.
7. White Snake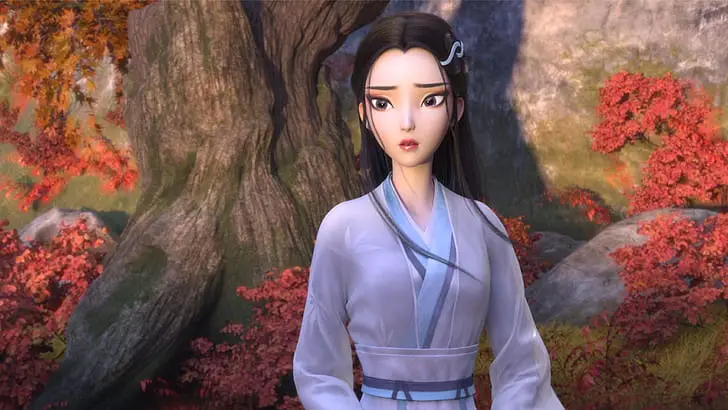 Rating – 7.46
No. of episodes – 1
XiaoBai, a white serpent demon, is sent to kill the Emperor's Taoist advisor.
He has been killing large numbers of snakes to attain immortality and win the Emperor's favor.
Xiao-Bai is however attacked by the advisors' lackeys and defeated.
Fortunately, the snake's mother gave her a demonic hairpin that can save her life.
Xiao Bai wakes up in Snake-catcher village unaware that she is a demon and that she is surrounded by her sworn enemies.
She is charmed and saved by Xu Xuan.
They embark on a journey together to find out who Xiao Bai is and the secret behind her demonic hairpin.
XiaoQing, XiaoBai's sister and XiaoBai's brother, follows them on a journey to discover who XiaoBai is.
She has sworn that the Snake Mother will retrieve XiaoBai in three days.
A tale of forbidden romance unfolds as Taoists, demons, and humans collide.
6. Da Yu Hai Tang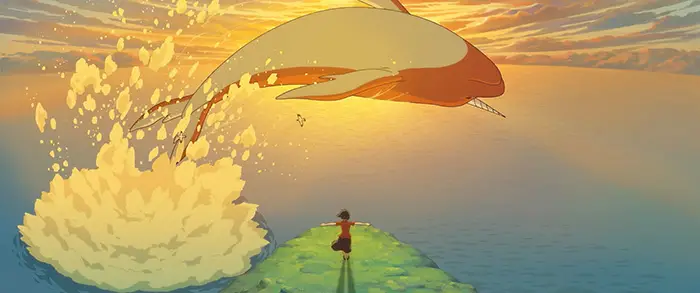 Rating – 7.56
No. of episodes – 1
Spirit-like beings oversee the natural order in the mortal realm in an ancient mythical world.
Chun, a young girl, is about to enter her rite of passage and experience the human world.
She is caught in a storm-related fishing net and is saved by a human boy.
The incident ends in the boy drowning, and Chun returns home to her realm filled with guilt.
She meets the Soul Keeper and agrees to save the boy for her.
She doesn't realize that her actions can have serious consequences if she interferes with the natural order in the world.
Da Yu Hai Tang tells the story of redemption and sacrifice as Chun learns to accept her limitations and deal with love, death, and her emotions.
She must decide whether she will sacrifice all to save the boy or abandon her moral obligations for the good of the world.
5. Nezha Zhi Mo Tong Jiang Shi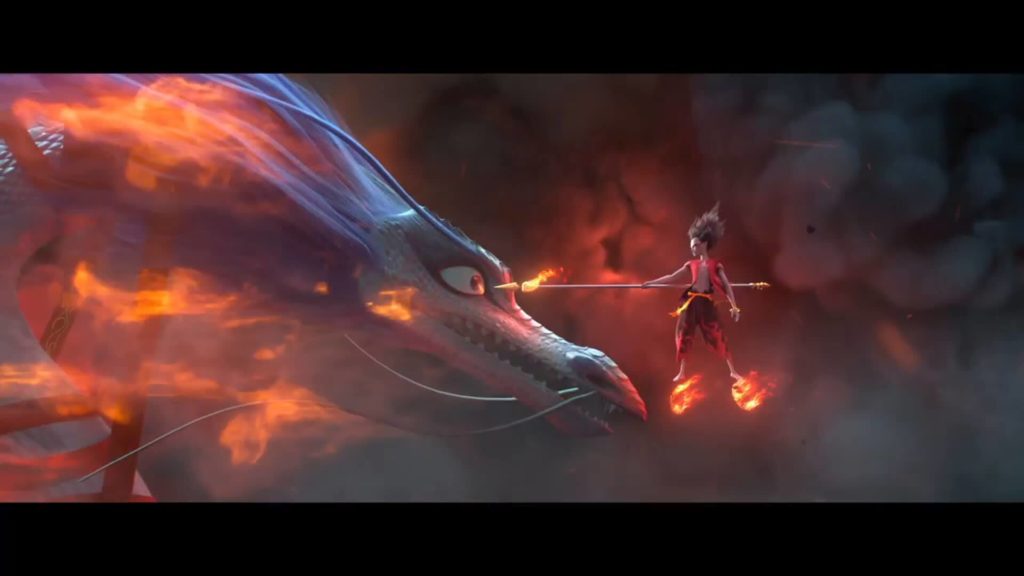 Rating – 7.66
No. of episodes – 1
Two elements are taken from the Chaos Pearl, a heavenly object that is also known as the Chaos Pearl: the Spirit Pearl (or the Demon Orb).
The Lord of Heaven sends the Spirit Pearl back to Earth in an attempt to reduce its power.
Meanwhile, the Demon Orb will be destroyed by lightning strikes.
The Dragon King plotted to steal the Spirit Pearl from his son, Ne Zha is instead reincarnated as the Demon Orb.
Ne Zha, who has no other way to get rid of the Demon Orb curses, is raised believing that he will be the great demon hunter Spirit Pearl has destined him to become.
Ne Zha must choose whether to accept the evil destiny of his chaotic and mischievous nature or fight against it to prove that he deserves the future that his parents predicted.
4. Rakshasa Street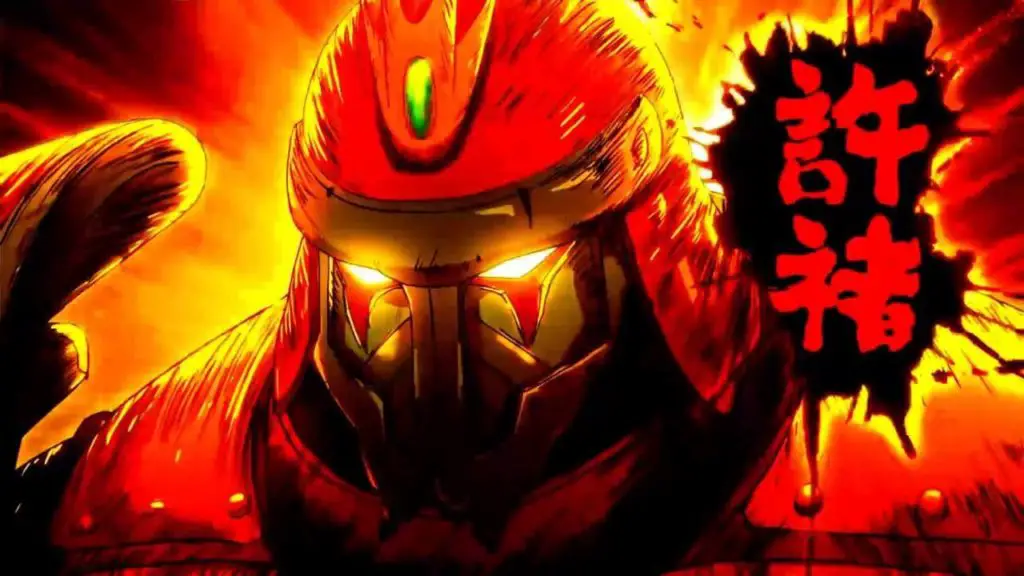 Rating – 7.75
No. of episodes – 24
Based on the Chinese manhua.
Requiem Street is where evil spirits seek to be destroyed.
Requiem Street is a place where spirits and people co-exist.
However, not everyone can enter it.
Only rare soul users who have guardian spirits are allowed to enter.
Xia Ling was a university intern.
But a chance meeting changed her life.
Can you work with your guardian spirit to survive in this world of evil spirits?
3. Douluo Dalu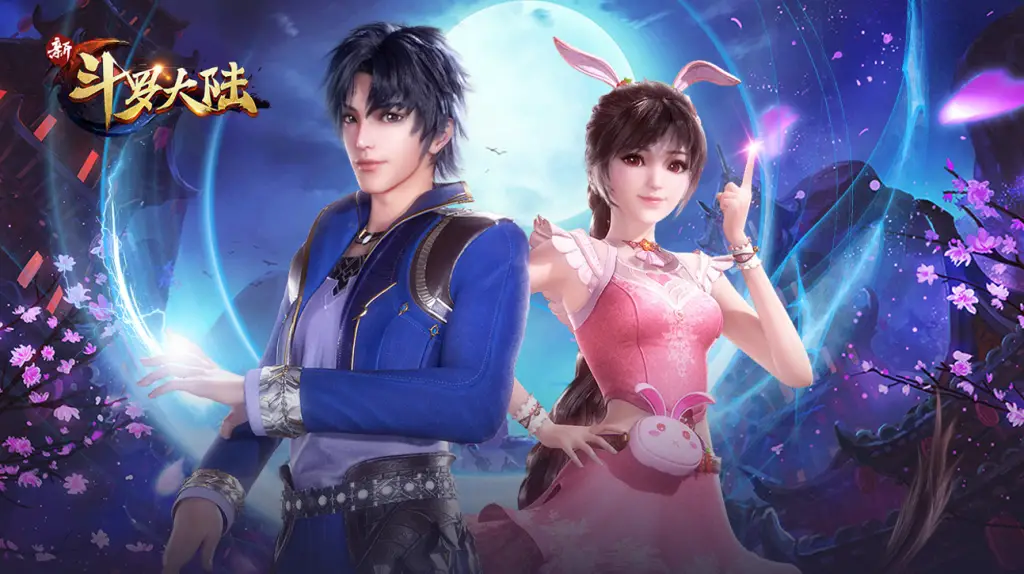 Rating – 7.87
No. of episodes – 26
Tang San lived his entire life in the Tang Outer Sect dedicated to the creation of hidden weapons and their mastery.
To reach the top of his art, he had to steal the inner sect's secret lore.
Death was his only option.
After falling off Hell's Peak, he was reborn into a new world called Douluo Dalu.
This world is home to every individual who has their spirit and Spirit Masters can use their spirit power to ascend and become Spirit Masters.
Blue Silver Grass is the spirit that awakens in Tang San.
It is a useless spirit.
He can overcome all the obstacles to reach the top ranks of Spirit Masters, and bring the glory of the Tang Sect into the new world.
2. Luo Xiao Hei Zhan Ji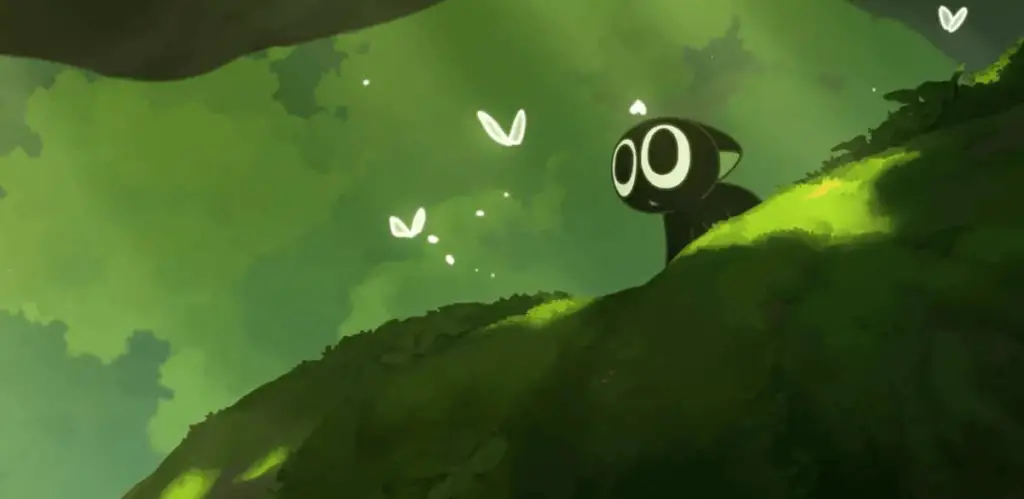 Rating – 8.38
No. of episodes – 1
Luo Xiaohei, a young monster, usually takes the shape of a small black cat.
He lives in the forest freely, but gradual deforestation and human advancement force him to flee for a better home.
The black cat wanders the streets of the city, struggling to survive until he meets Feng Xi, a fellow monstrous who takes Xiaohei to a remote island inhabited only by a few monsters.
Excited to discover his new home, Xiaohei spends a brief time with the monsters before Wuxian arrives, a human Guild Executor, on the island to pursue Feng Xi.
Feng Xi and his friends manage to teleport away from the island, leaving Xiaohei und Wuxian.
Xiaohei refuses cooperation with the attacker, but Wuxian forces him to take the black cat along to the Guild.
Xiaohei embarks on an unknown journey and is exposed to a new view of the relationships between monsters and humans in a rapidly changing world.
1. Grandmaster of Demonic Cultivation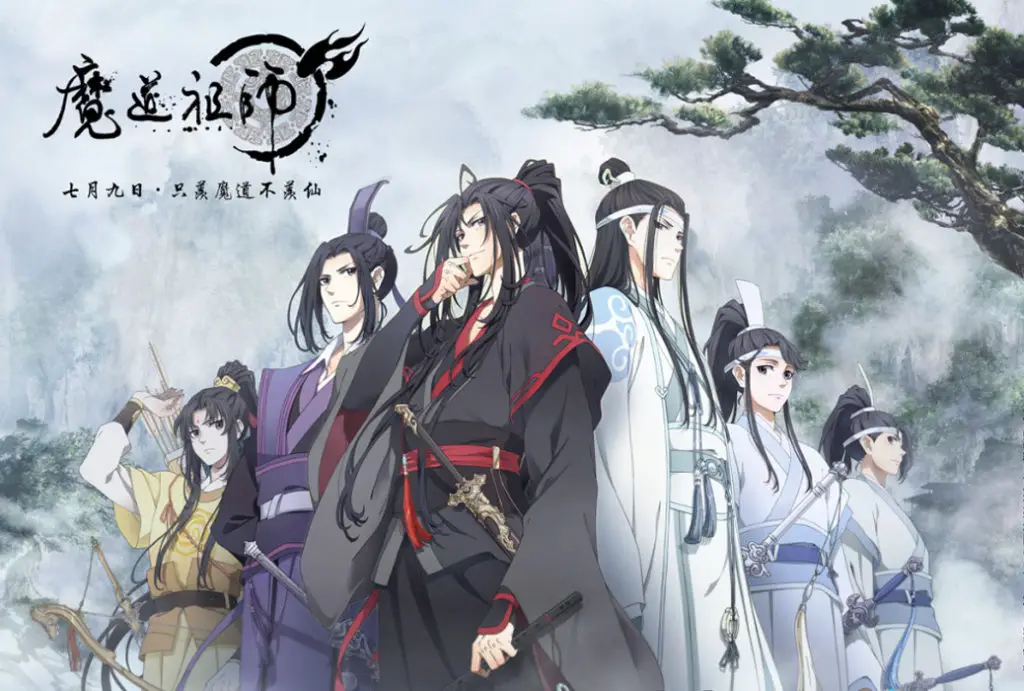 Rating – 8.49
No. of episodes – 15
Xian is the state of immortality all cultivators aim to attain.
But, beneath all this is the forbidden Mo Dao or demonic path.
This is the path Wei Wuxian, a cultivator, experiments with within his teachings.
His rise to power is marked by chaos and destruction.
However, his reign of terror is abruptly ended when the cultivation clans defeat him and he's killed by his closest ally.
Thirteen years later Wei Wuxian, a former classmate, is reincarnated as a lunatic. This is the start of a supernatural mystery that plagues clans and threatens their daily lives.
Mo Dao Zushi is a follower of these men as they attempt to uncover the secrets of the spiritual realm.
The two men end up creating a bond that is unlike anything they could have imagined, fighting ghosts and demons as well as other cultivators.
Here's the end of our long list of the top 30 Chinese anime.
This site features many great anime series. Haoliners Animation League
There were also many animes with high ratings that made it to the top of the list.
Viewers must use unofficial websites to watch Chinese animes like gogoanime or animesuge.
We'll bring another top 30 soon! Keep reading our ranking articles until then.