What's a better way to grow closer to your significant other than spending a night watching a romance anime movies?
Grab the popcorn and curl up under a blanket, because it's time to check out some romance anime movies!
12. Revolutionary Girl Utena: The Adolescence of Utena
Just after Utena's parents died she was consoled by a prince who gave her a ring with a rose crest on it.
Utena was so impressed by the Prince that she vowed to become one herself one day.
A few years later Utena is attending Ohtori Academy where she gives all the teachers headaches because she dresses in a boys uniform so she can be like the prince she met long ago.
After Utena's friend is insulted by a member of the Student Council, Utena fights in a duel for her friends honor.
Utena's rose crest allows her to enter the dueling arena where Utena wins the duel and becomes engaged to the Rose Bride.
Unknowingly, Utena is pulled into a series of duels with other members of the Student Council for the possession of the Rose Bride.
As she becomes fond of Anthy, the Rose Bride, she must fight to keep her friend safe and to discover the horrifying secret behind Ohtori Academy romance anime movies.
11. Doukyusei – Classmates
Rihito Sajou is an honor student who got perfect scores in every subject on his high school entrance exam.
Hikaru Kusakabe plays guitar in his band that performs at live events and is popular among the girls. These boys would have never crossed paths.
But one day Hikaru offers to help Rihito prepare for their upcoming chorus festival and the two begin to talk. As the two meet after school, they feel one another's sound, listen to each other's voice, and begin to harmonize as their hearts beat together.
It starts out slow but soon their feelings for one another grow and in just one moment they both realize that it is love. Hikaru's emotions are frivolous, pure, and direct causing Rihito to hesitate at first, but he gradually opens his heart.
The boys are learning about each other as they also learn about themselves and support one another during this difficult time typical to youth.
As the time to start thinking about their futures approaches, what do these young men find as they try to move forward… romance anime movies
10. The Anthem of the Heart
Jun is a girl whose words have been sealed away. She was once a very happy girl, but because of a certain thing she said when she was very young, her family was torn apart.
One day, the egg fairy appeared in front of her and sealed away her ability to talk in order to stop her from hurting anybody else.
Since this traumatic experience, Jun lives in the shadows away from the limelight. But, one day, she is nominated to become an executive member of the "community outreach council." On top of that, Jun is also appointed to play the main lead in their musical… romance anime movies
9. Macross: Do You Remember Love?
After a mysterious spaceship crashes into Earth, humanity realizes that they are not alone. Fearing a potential threat from space, the world pushes aside their nationalism, conflicting interests, and cultural differences, unifying under the banner of the United Nations.
The newly formed UN forces decide to repurpose the alien spacecraft, naming it SDF-1 Macross.
Unfortunately, on the day of its maiden voyage, a fleet of spaceships belonging to a race of aliens known as Zentradi descend upon Earth, and the SDF-1 Macross, acting of its own accord, shoots down the incoming squadron, sparking an intergalactic war.
In an attempt to escape, the Macross tries to launch itself into the Moon's orbit, but the ship—as well as the city was in—is teleported to the far reaches of space.
Caught up in this mess are Hikaru Ichijou, a free-spirited acrobatic pilot, and Minmay Lynn, an aspiring idol.
These two, alongside Macross' crew, experience an epic journey rife with grief and drama, coming face-to-face with the cruelties of war along the way.
8. Hal
The near-future romance follows a girl named Kurumi who lost Hal, a boy she liked, in an accident. A robot Robo Hal turns into her substitute for Hal.
7. Whisper of the Heart
Mimi o Sumaseba, which literally means If You Listen Closely, tells the story of Tsukishima Shizuku, a junior-high school student who is struggling to find out who she is.
The movie takes you on a journey through her imagination and daily life as she makes decisions that will ultimately decide her future.
6. Escaflowne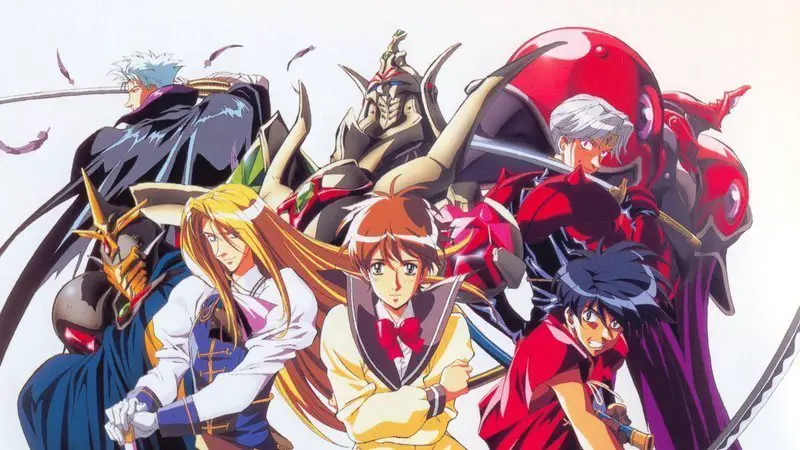 High school student Hitomi is transported from Earth to the magical world of Gaea, where she meets boy prince Van Fanel, and is caught up in his quest to unite the countries of Gaea against the ominous Zaibach empire.
On the way, she discovers an hidden ability and strives to unravel layers of mystery surrounding Van, his past, and the giant machine known as Escaflowne.
5. The Garden of Words
We have met, for each of us to walk forward.Takao, who is training to become a shoemaker, skipped school and is sketching shoes in a Japanese-style garden.
He meets a mysterious woman, Yukino, who is older than him. Then, without arranging the times, the two start to see each other again and again, but only on rainy days.
They deepen their relationship and open up to each other. But the end of the rainy season soon approaches…
4. The Girl Who Leapt Through Time
The power to travel through time… It can be used for the good of humanity, or just selfishly abused.
While many may fantasize about obtaining such a power, it has become nothing less than reality for otherwise-normal schoolgirl Konno Makoto.
After a fated event, her life takes a turn for the extraordinary.
Though she initially uses her power to literally "leap" into the past and change little things in order to make her life easier, she soon has to face the fact that changing the past can have drastic consequences.
3. Hotarubi no Mori e
The story of Hotarubi no Mori e centers around Hotaru, a little girl who gets lost in an enchanted forest where apparitions reside.
A young boy, Gin, appears before Hotaru, but she cannot touch him for fear of making him disappear.
2. Patema Inverted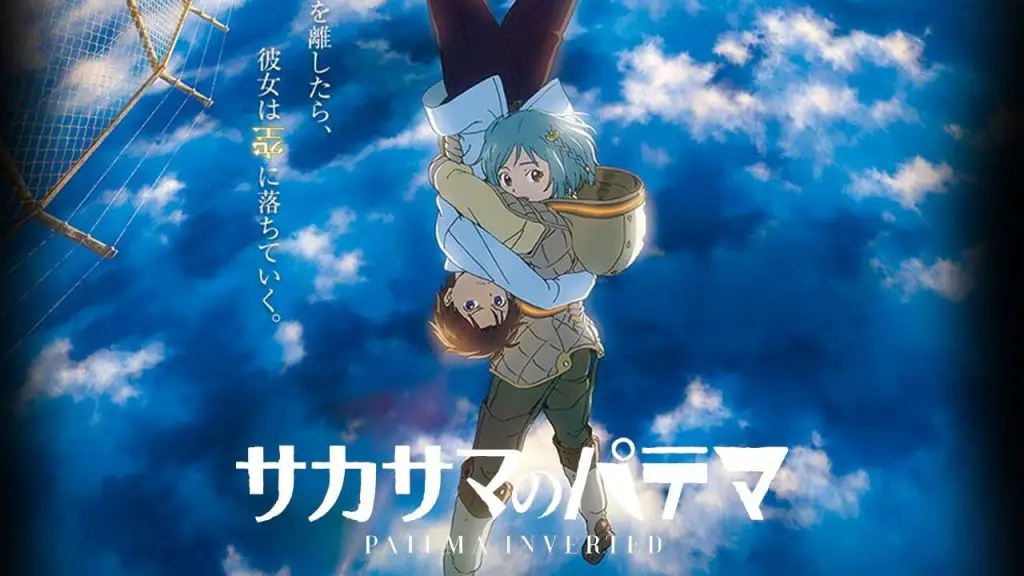 In an underground world where tunnels extend everywhere, even though they live in dark and confined spaces, people wear protective clothes and lead quiet and enjoyable lives.
Patema, a princess in her underground village, loves to explore the tunnels. Her favorite place is a "danger zone" that her village prohibits people from entering. Even though she's scolded, Patema's curiosity can't be held back.
No one ever explained what the supposed danger was. On her usual trip to the "danger zone," Patema faces unexpected events. When hidden secrets come to light, the story begins to unfold.
1. Wolf Children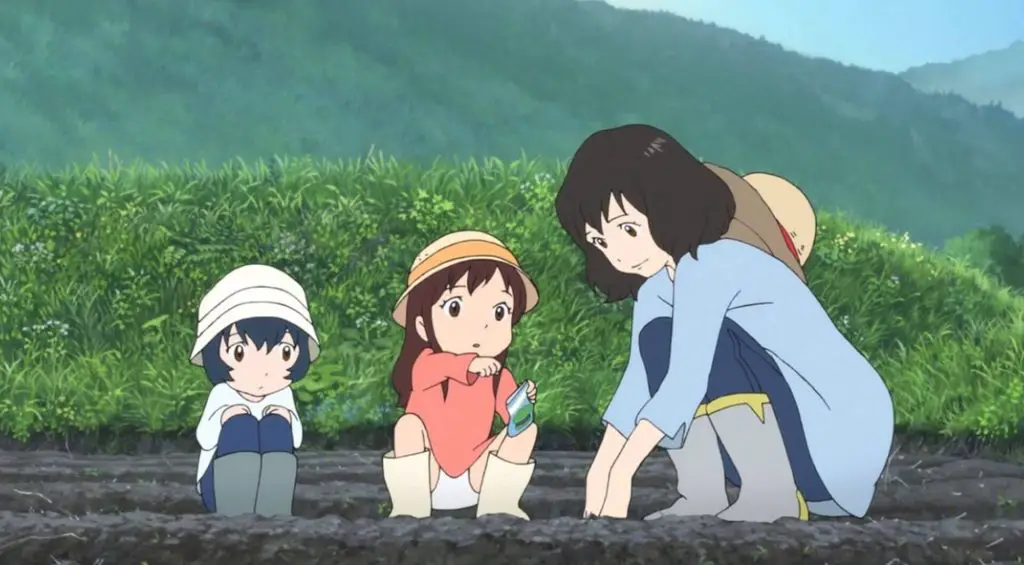 The theme of the film is the love between parents and children. The story covers 13 years and begins with a 19-year-old college student named Hana who encounters and falls in "fairy tale-like" love with a "wolf man."
After marrying the wolf man, Hana gives birth and raises two wolf children — an older sister named Yuki ("snow") who was born on a snowy day, and a younger brother named Ame ("rain") who was born on a rainy day.
The four quietly lived in a corner of a city to conceal the fact that the children are "wolf children." However, when the wolf man suddenly dies, Hana decides to move to a rural town far removed from the city.
hope you all like this list must tell me What are your favorite romance anime movies in the comments and make sure to bookmark our website.