An international survey of Yaoi Anime fans was held during the first two weeks of April to find out their favorite Yaoi anime series.
There is a lot of workplace love, teen love, and Yakuza bosses who can't get any action without kidnapping.
Here is the Top 20 yaoi anime with #1 being the most popular.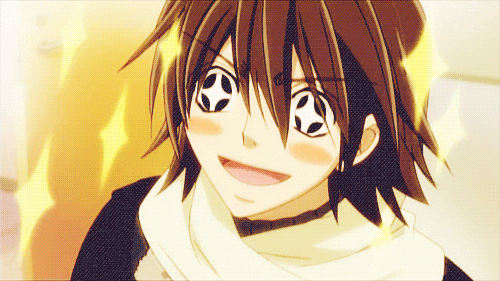 20. Boku no Sexual Harassment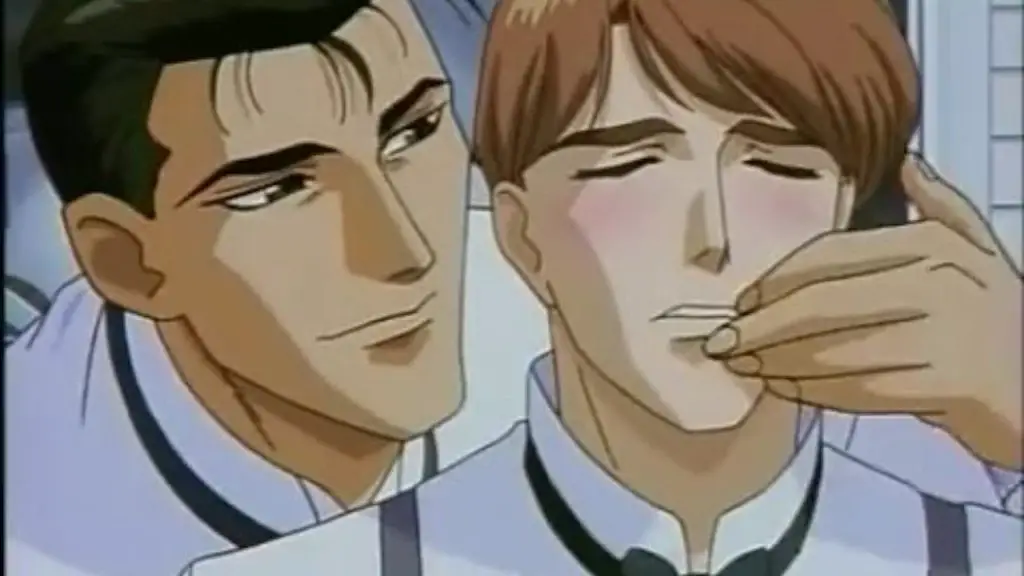 One sided love affair with a twisted superior who has a vegetable fetish.
Plot : Mochizuki is a young business man who works in an office. … Honma says that Mochizuki should be expected to do stuff so he can climb the ladder to become a successful business man. Mochizuki then starts to sleep with other men so he can become successful.
19. Vassalord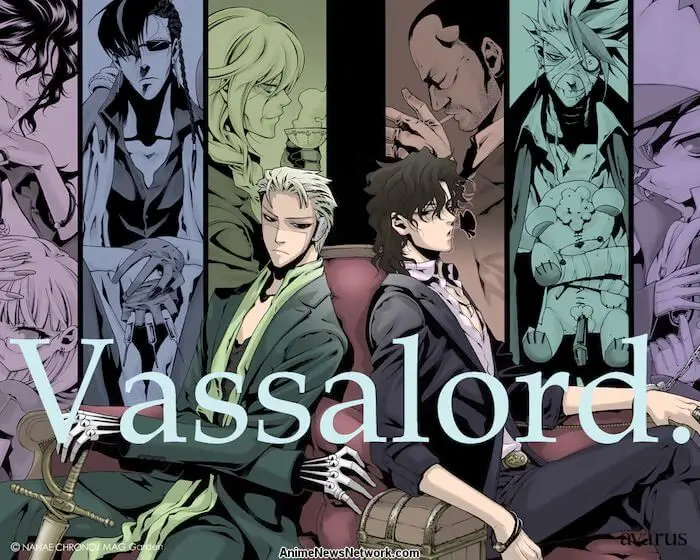 Love between a vampire and a vampire hunter.
The plot of this yaoi anime centers around Johnny and Charles, two vampires, and their relationship with each other.
Johnny is an old vampire who enjoys a lavish and playboy life, though every so often he must deal with an issue resulting from his past.
18. Tight Rope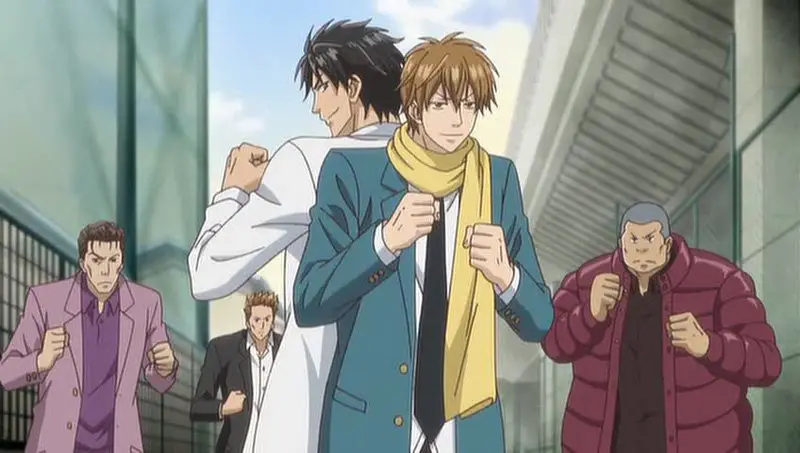 Love between a Yakuza heir and his best friend.
Tightrope tells the tale of the reluctant heir of a yakuza family and his childhood friend, and follows their love relationship that started budding in their school days and keeps developing slowly but surely.
17. Gakuen Heaven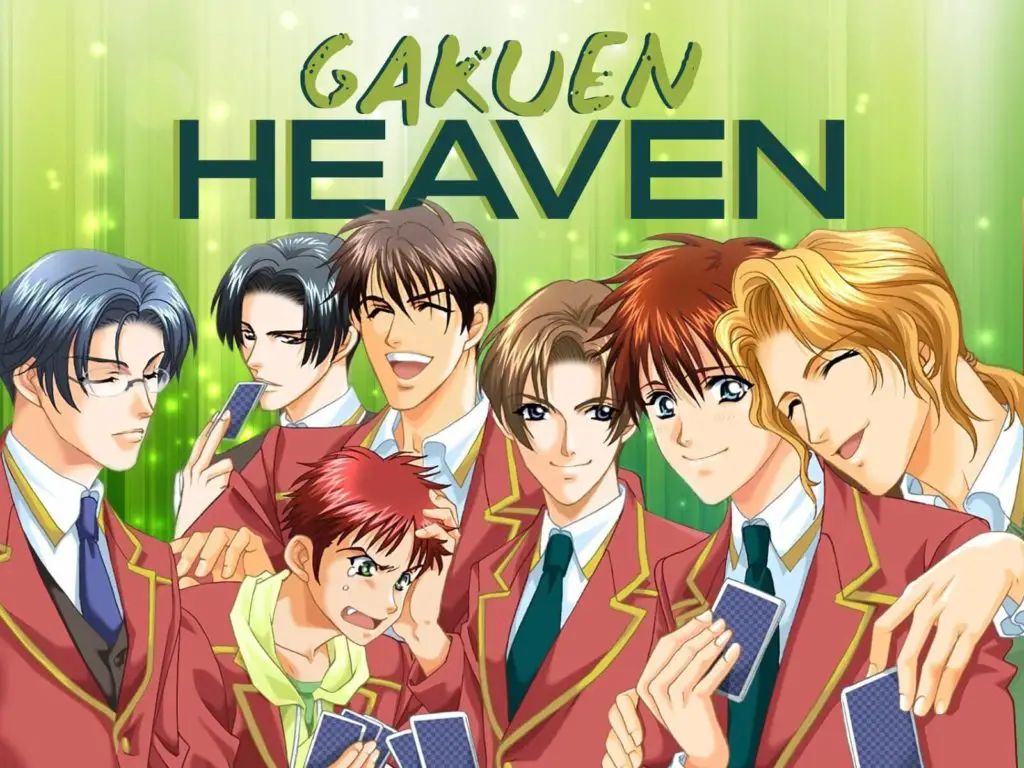 High School love set in the backdrop of a mystery.
This yaoi anime is abouot Keita Itou received a mysterious letter inviting him to attend the elite BL Academy, a prestigious school attended by the brightest young men in the nation.
On the way to his first day, his bus encounters a freak accident that throws him in the middle of the two most popular guys in school.
16. Haru wo Daiteita 
Workplace romance between p*rn stars.
During their time together, Katou believes he is in love with Iwaki-San, who on the contrary refuses to believe that he is in love.
It is later on that another gay actor comes back to Japan and co-stars with Katou that problems starting arising. And it is from then on that the two realize where their hearts are set.
15. Hey, Class President!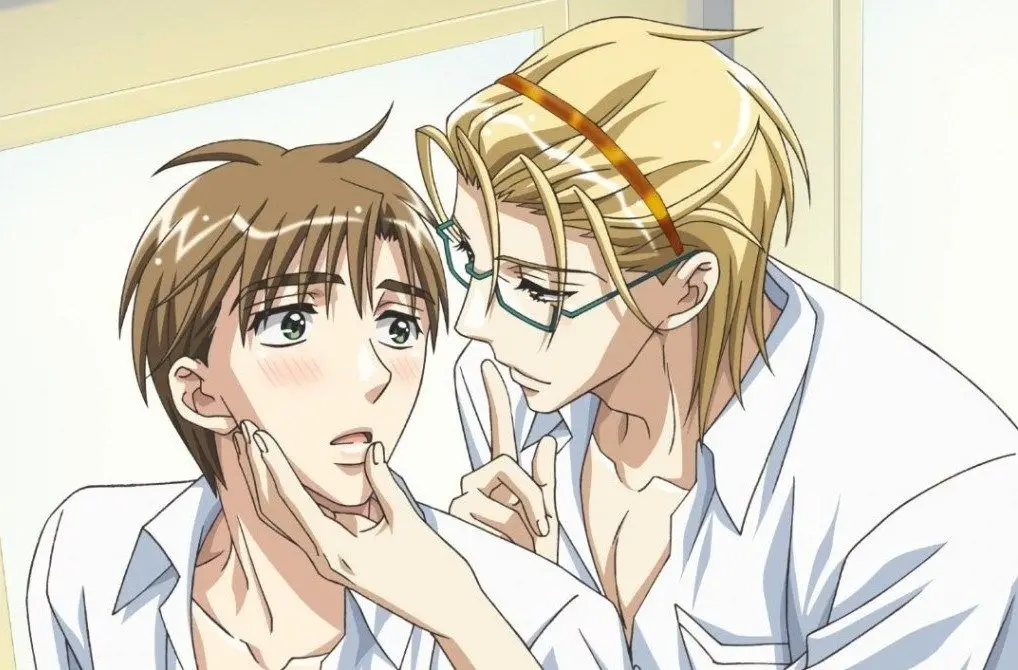 This yaoi anime Love of the High school student council.
Even as he tries to keep the student council president—who flaunts his powerful, man-seducing charm—out of trouble, Vice President Chiga-kun finds himself being drawn to the president's strength and power.
14. Kirepapa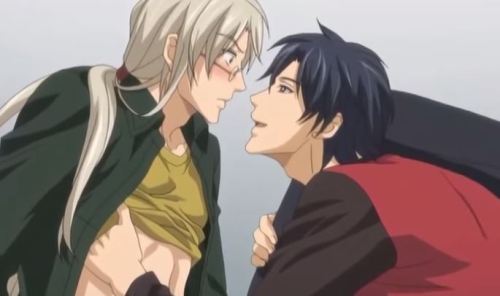 Over protective father falls for one of his son's friends.
The beauty Chisato Takatsukasa thinks that every guy that gets close to his only son, Riju just wants to take advantage of him. … What happens between the beautiful father, the son, and his best friend is anyone's guess.
13. Koisuru Boukun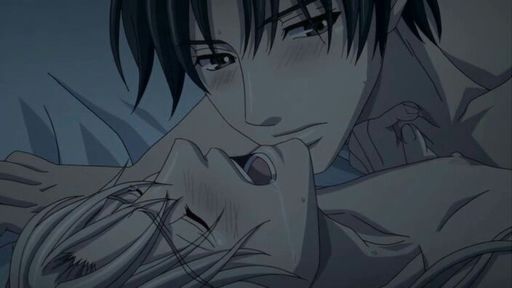 College freshmen falls in love with his homophobic Senpai.
The story of this yaoi anime picks up on Morinaga and Souichi's story where Challengers left off.
At the start of The Tyrant Falls in Love, in 2004, a year following the events of Challengers, Tomoe and Kurokawa have recently moved to California for Tomoe's new job when Souichi hears that California has just legalized gay marriage.
12. S*x Pistols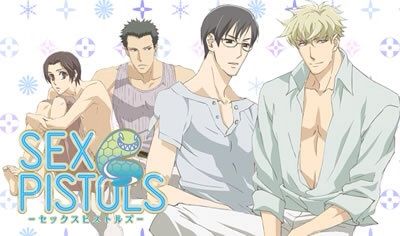 A hot young "zooman" tries to choose from many suitors.
An average boy named Norio is suddenly getting a lot of unwanted romantic attention.
The story of this yaoi anime revolves around a high school boy who discovers that he is part of a select group of humans who did not evolve from monkeys, but various animals such as leopards and black bears.
11. DRAMAtical Murder
A part time junk store clerk with a mysterious past finds love and solves a big mystery with his many boyfriends.
Dramatical Murder follows a branching storyline with multiple endings and depending on the decisions the player makes during the game, the plot will progress in different directions.
10. Ai no Kusabi (1992)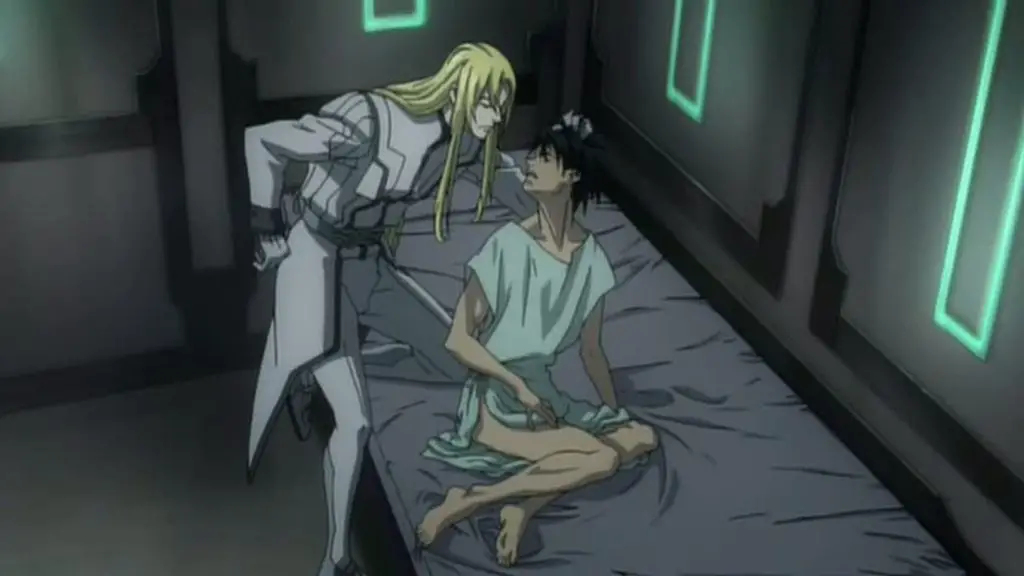 A gang leader finds himself trapped in a kinky relationship with an enigmatic syndicate boss.
This futuristic yaoi anime tale is set in a world where the Elites are assigned various social classes based on their hair color in the city of Tanagura.
Iason Mink, a high-class "Blondie", runs into Riki, a black-haired "Mongrel", and makes him his "Pet", which Riki resents being. As Riki learns of the dangers Iason faces by keeping him, he finds himself developing feelings for his master.
9. Gravitation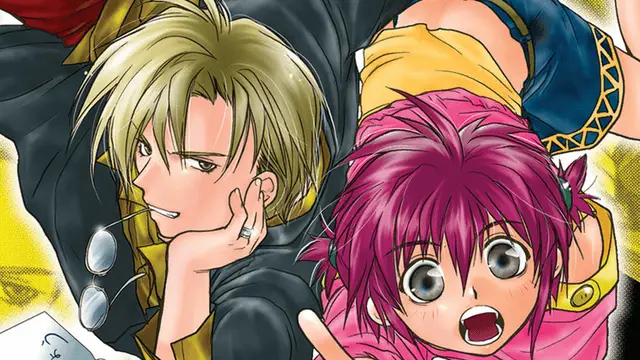 A famous singer falls in love with a gorgeous yet hostile writer.
Gravitation is a yaoi manga series written and illustrated by Maki Murakami. The story follows the attempts of Shuichi Shindo and his band, Bad Luck, to become Japan's next musical sensation, and his struggles to capture Eiri Yuki's heart.
8. Viewfinder (Finder No Hyouteki)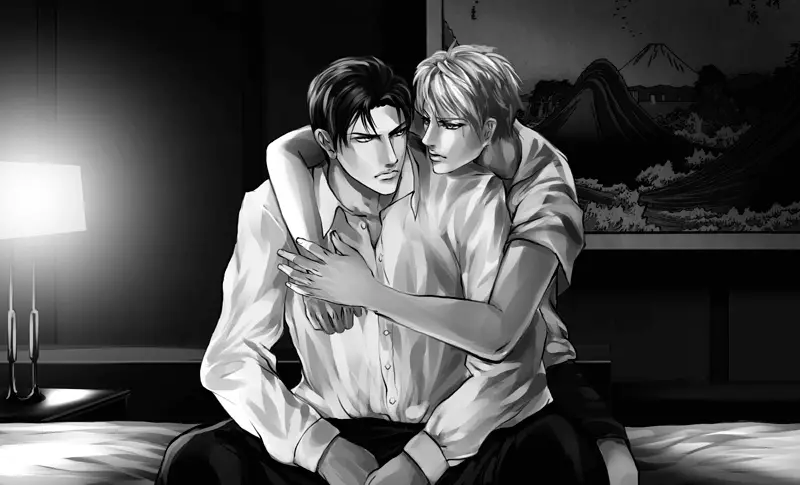 A young photographer becomes entangled with a brutal and kinky Yukuza boss.
Twenty-one-year-old Akihito Takaba is a young freelance photographer who takes pride in his work and seeks to get a major "scoop".
After he takes photographs of the business dealings of crime lord Ryuichi Asami, Asami kidnaps and rapes him, beginning a relationship between them as they find themselves continually drawn to one another.
Liu Fei Long, a rival Chinese boss who blames Asami for his father's death, takes an interest in Takaba, as well, seeking a way to get revenge.
7. Okane ga Nai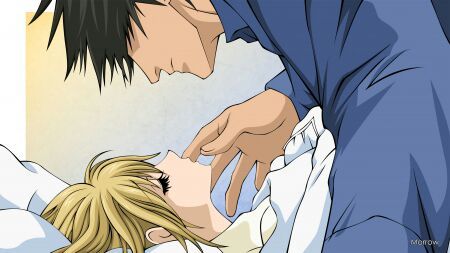 A young student is forced work off a debt by having s*x with a much older Yakuza boss.
Okane Ga Nai is about Ayase, an 18-year old boy, who is sold on auction by his cousin, so that said cousin can pay off his debts And afterwards, he claims that Ayase owes him and the only way to repay him is to sleep with him for money (hence the title "no money").
6. Maiden Rose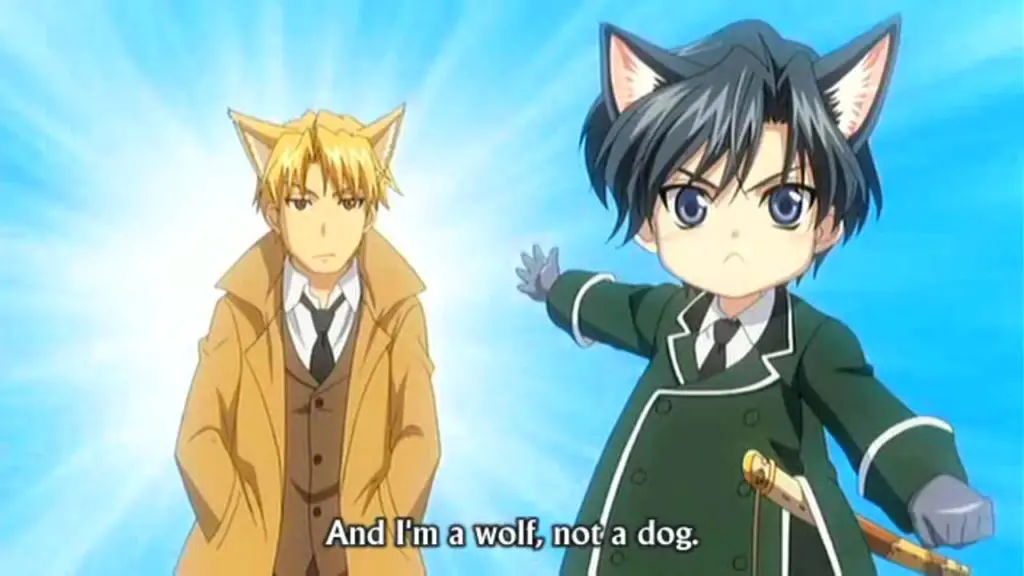 In a fictitious world at war, soldiers from different countries find friendship and then love.
Klaus von Wolfstadt, from one of the nations of the "Western Alliance", has left his duty as a soldier to his nation in order to be a knight to Taki Reizen, commander of the 15th division "Rozen Maiden" whose country has an alliance with "Eurote", an enemy of the Western Alliance
5. Sensitive Pronograph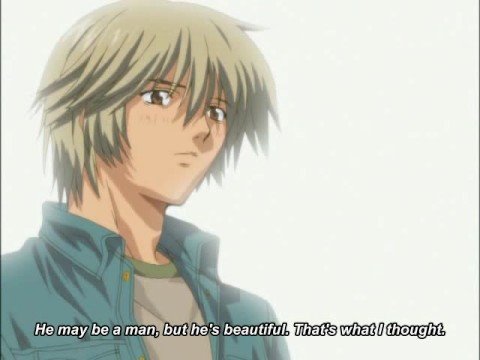 Part one of this yaoi anime is a sexy love story between manga artists. Part two is a kinky tale of BDSM that turns into something more.
Featuring two short stories, the first is about two manga writers/artists with a ten year age difference, Seiji Yamada and Sono Hanasaki and their intimate love life and problems.
The second story is about the strange incidents that happen to pet-sitter Ueno when he goes to take care of a pet rabbit named Aki, who he finds out is actually a human man.
4. Loveless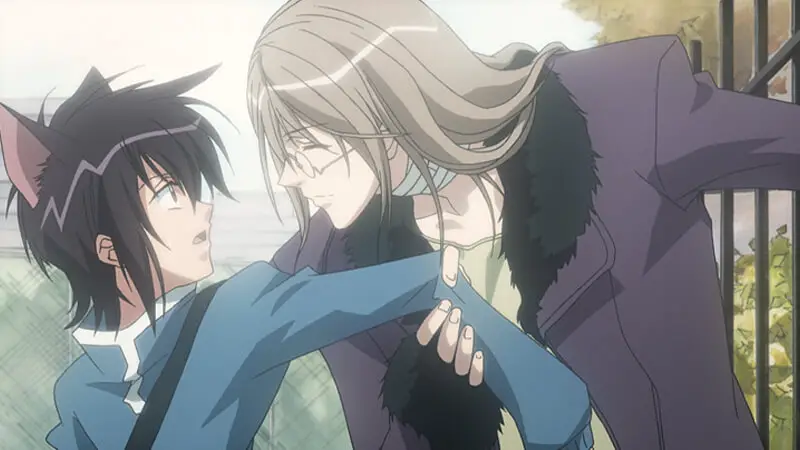 A young cat boy becomes involved with his brother's friend as they fight to solve the brother's murder.
An estranged Russian couple going through a brutal divorce both have new partners and want to start over until their 12-year-old son disappears after witnessing one of their fights.
3. Love Stage! 
Gender is no barrier to love between a famous actor and the youngest son of a showbiz family.
With a father who's a singer, a mother who's a movie star, and an older brother Shougo who's the lead vocalist for the super-popular band "The Crusherz," Sena Izumi—an otaku college student—is the only dull one born into this super-famous and talented family.
2. Sekai ichi Hatsukoi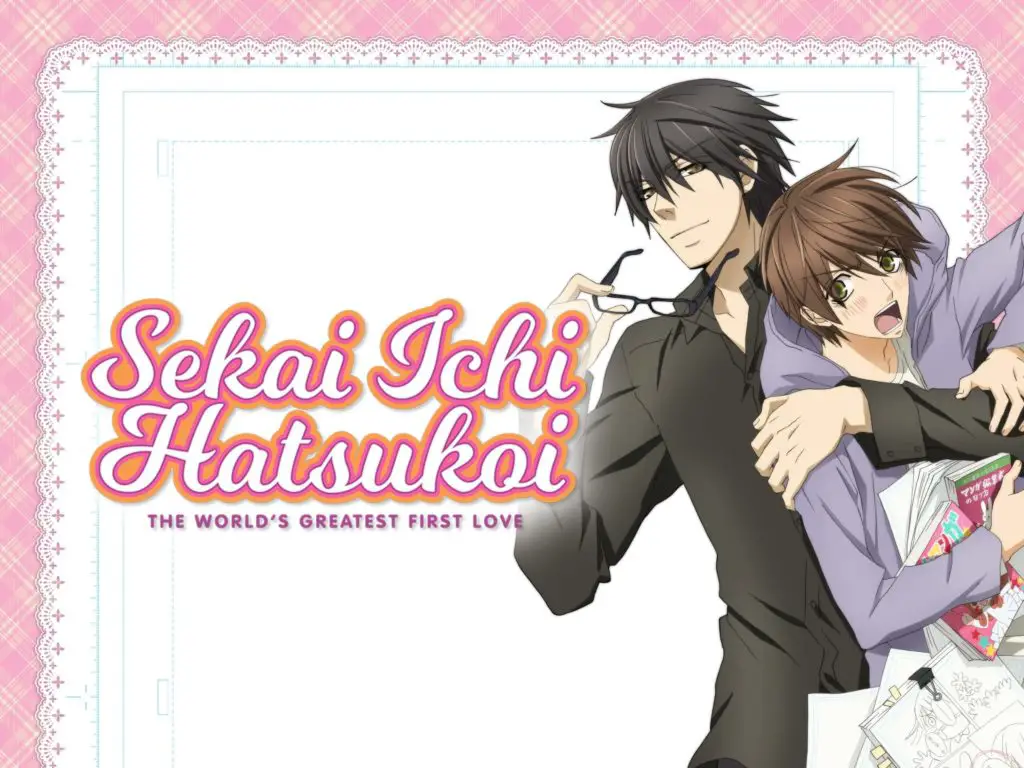 Former high school lovers have a rocky road to romance as adults working for a manga publisher in the main story.
The other stories feature fellow editors. One is involved with a manga artist. The other is involved with an attractive bookstore clerk.
1. Junjou Romantica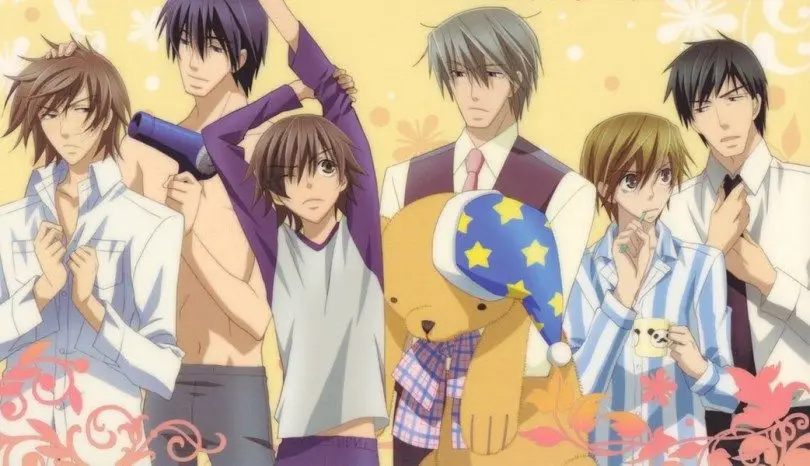 A student ends up boarding with a famous novelist while in college.
Love and comedy ensue in the main story. A love affair with a college professor and a medical student is the second. A budding affair between a college professor and a former in-law is the third.
Hope you like this list of Yaoi Anime make sure to comment below which one Yaoi Anime do you like the most and share it with your friends and bookmark MOW.
---
Help Us Improve: Rate this Article