What's the first thought that pops into your head when you hear "romance?" 
Are you being intimate while taking in the panorama of the sunset or spending time together? 
Not for the majority of us, "Romance" leads us straight into physical intimacy.
Do you know that there are a few who can describe "romance" in terms of a sensation that allows them to look at each other for hours and never become bored?
At all times, Romance can change your life, either in a positive or bad way. The only thing that will remain with you for eternity is the moment that will be of value to you throughout your life.
Without further delay let's get started with the top 21 romance-themed anime available on Crunchyroll.
21. Plastic Memories
At 18 years old, Tsukasa Mizugaki is unable to pass his college entrance tests. However, after pulling some strings, he was able to secure a job with Sion Artificial Intelligence Corporation. 
SAI Corp is responsible for the development of "Giftias" which are highly sophisticated androids virtually indistinguishable from human beings.
But, unlike human beings, Giftias have a maximum life span of 81,920 minutes, which is roughly the equivalent of nine years plus four months.
Terminal Service One is the station that Tsukasa is assigned to as the one responsible for collecting Giftias that have reached their expiration date before the time they lose their memory and turn hostile.

Shortly after the time of joining Terminal Service One, Tsukasa is joined by a gorgeous Giftia called Isla. 
She is a Terminal Service veteran and is considered to be the most beautiful at Giftia retrievals, in contrast to her diminutive figure and serene nature. 
It's a short time and Tsukasa must reconcile his feelings toward Isla before when her period runs out. Whatever way you want it, nothing will last forever.
20. Blue Spring Ride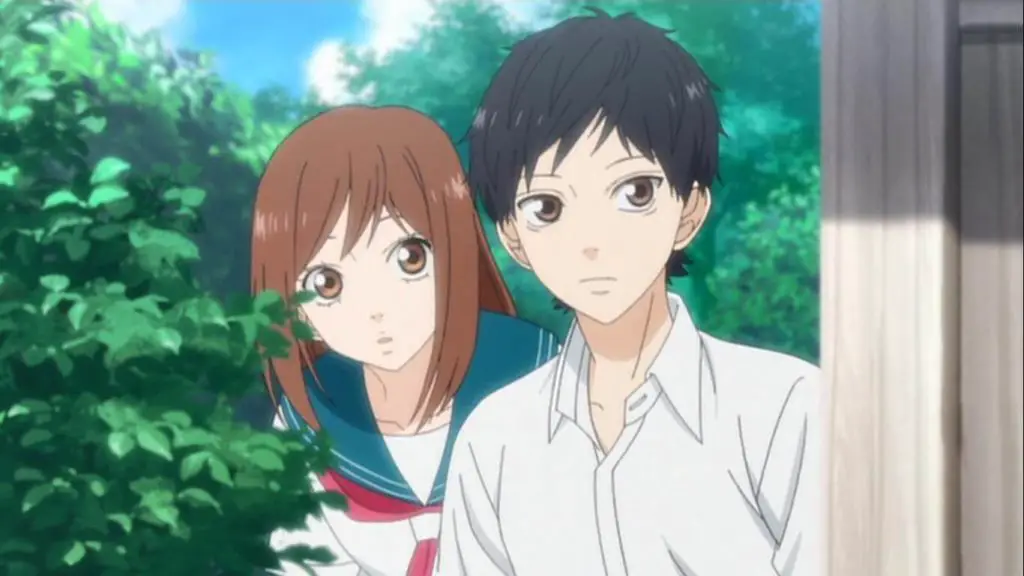 Blue Spring Ride test Futuba's love of the Kou who has dramatically changed over time.
Despite being shunned by females, Futaba Yoshioka was a popular middle-schooler because of her beauty.
Then, after an unexpected encounter with her classmate Kou Tanaka in a shed on a rainy day she was able to experience some unimaginable yet warm sentiments.
However, an unfortunate mishap during the summer festival, and Kou's disappearance, left her feeling alone once more.
After a few lonely years, she has now transformed into a teen at high school. However, not for long as she runs into Kou yet again at high school.
He is currently popularly known as Kou Mabuchi. Besides his name, a lot of things have changed.
19. Golden Time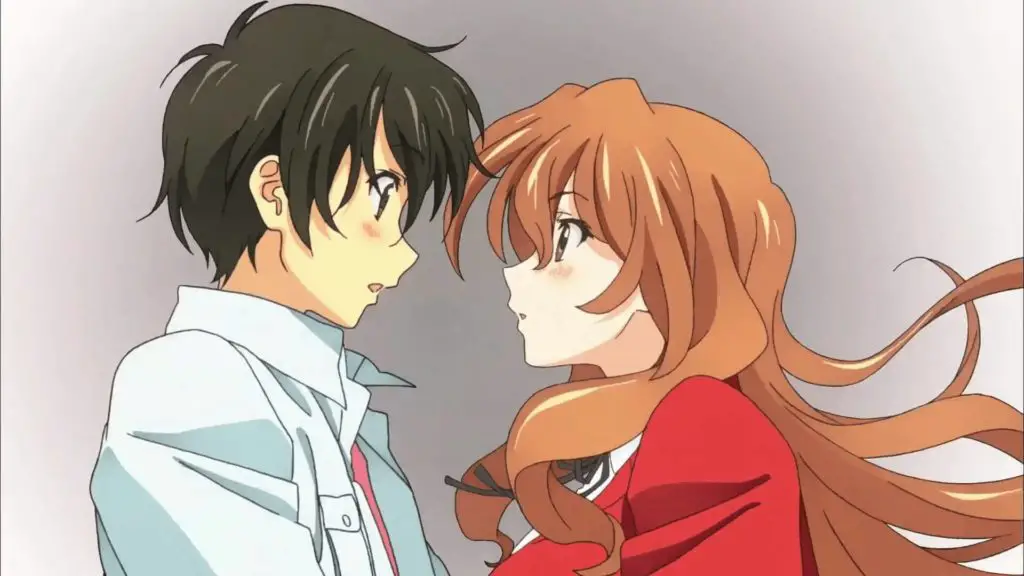 The Golden Time is a way to inspire you to appreciate life in the present.
After being hit by a truck Banri Tada is struck by the condition of amnesia because of this, he is left with no memory of his past.
However, after meeting Mitsuo Yanagisawa Banri chooses to go forward and start a fresh life.
As soon as he enters college he lands in Kouko Kaga. After watching her, he would like to be in love with her, fail, and learn from them again.
18. Kokoro Connect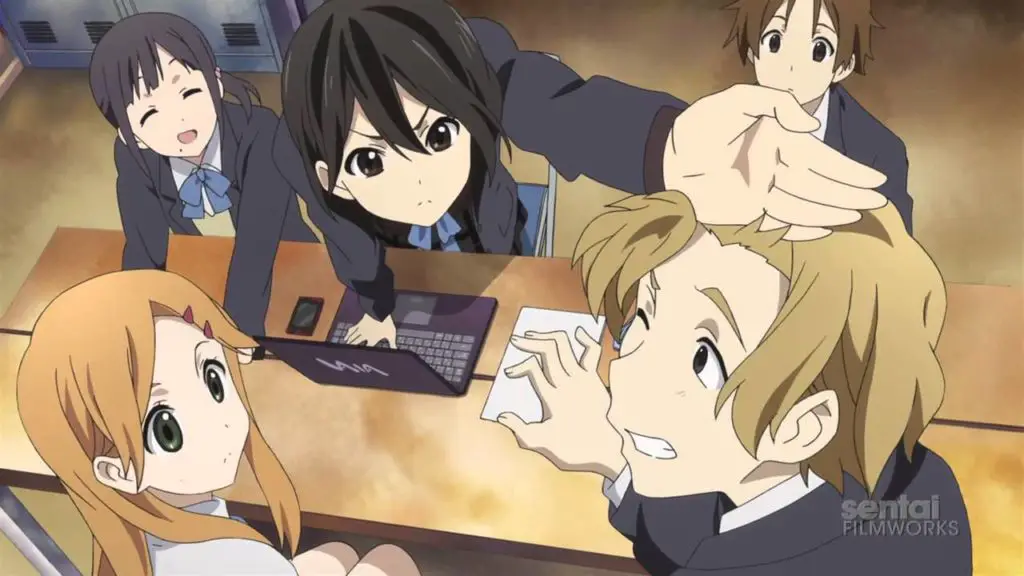 Kokoro Connect provides a warning to those who hide their emotions for a long time.
The story is about five students from Yamaboshi Academy who, after being unable to join any club, join to form their group known as StuCS .i.e. Student Cultural Society.
Then, they can experience an odd event that causes them to randomly change their bodies without the need for a warning for a limited amount of time.
As the supernatural event continues to happen as they continue to witness the supernatural phenomenon, and they discover their secrets, which causes fractures in their friendship.
17. Orange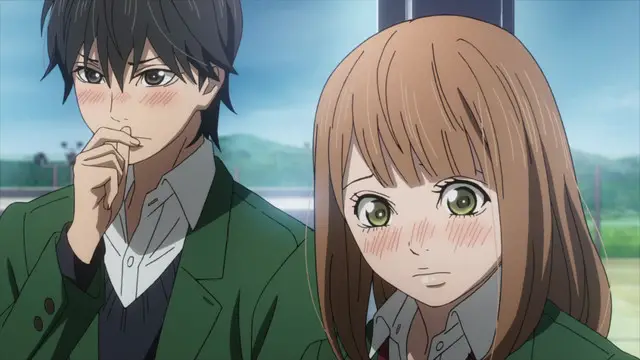 The story of Orange is story of regrets, which one should not be living in.
In the early hours of the morning, Naho Takamiya receives a letter from her self-described 26-year-old and she doesn't believe it initially.
However, after she reads the letters, she discovers that it is written by her future self because they portrayed every moment of that particular day.
Future self advises her to stay cautious when making decisions that involve Kakeru Naruse, who regrets not having them shortly.
16. Honey and Clover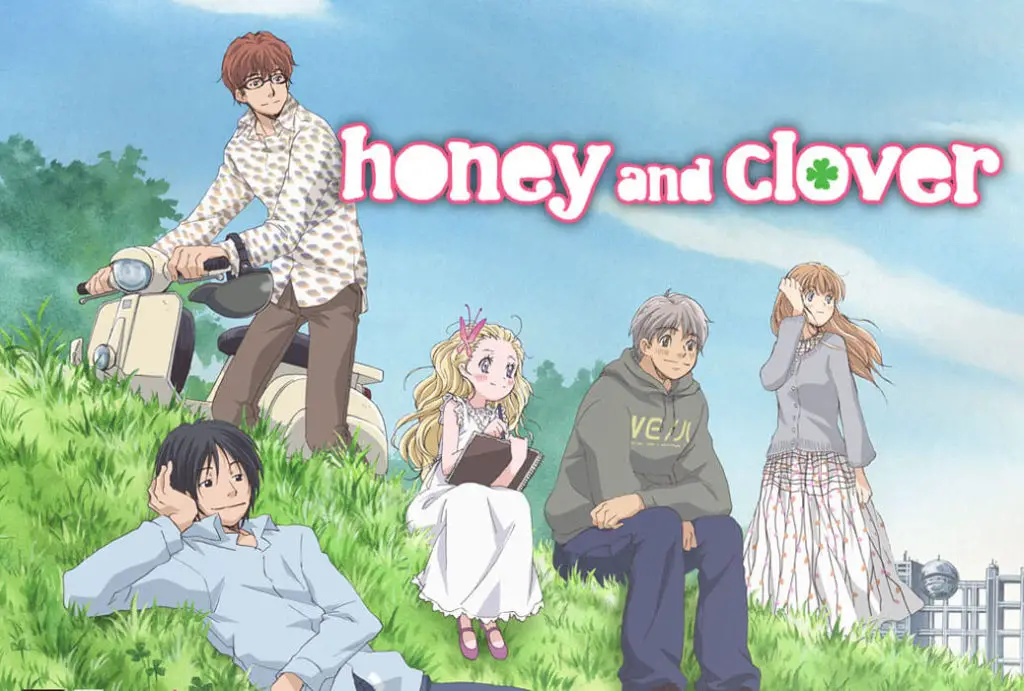 Honey and Clover show the difficulties of friendship and love through gorgeous and affectionate character.
Yuki Takemoto lives in an apartment that is affordable, with six tatamis, with two senior citizens Shinobu as well as Takumi.
Shinobu isn't able to finish his studies due to his absence from school Shinobu is unable to graduate due to his absence from classes, while Takumi is a kind senior who is always looking to Yuki.
Never giving a thought to his plans, his meeting with Hagumi Hanamoto causes him to fall in love immediately.
Hagumi is a very gifted student, and soon becomes friends with Ayumi Yamada, a well-known pottery teacher. Contrary to Hagumi, Ayumi knows Yuki as well as his classmates and has particular feelings for the latter.
15. Lovely Complex
Lovely Complex explores the typical problems that teens face in their relationships with an entertaining and humorous tale.
Risa Koizumi would like the love story she has with her partner to become a lovely romantic tale instead of being 172 cm tall, more than the typical Japanese female, who's more often than not, taller than other guys.
However, her relationship was going well with Ryouji Suzuki, a tall man until he wooed a different girl. Then, after meeting Atsushi Ootani she discovered that both of their admirers became lovers with each other.
In the aftermath of that event, both Atsushi and Risa began to become close to one another. But the fact of Atsushi is just 156 centimeters tall is a challenge that Risa must overcome to maintain the cherished feeling.
14. Monthly Girls' Nozaki-Kun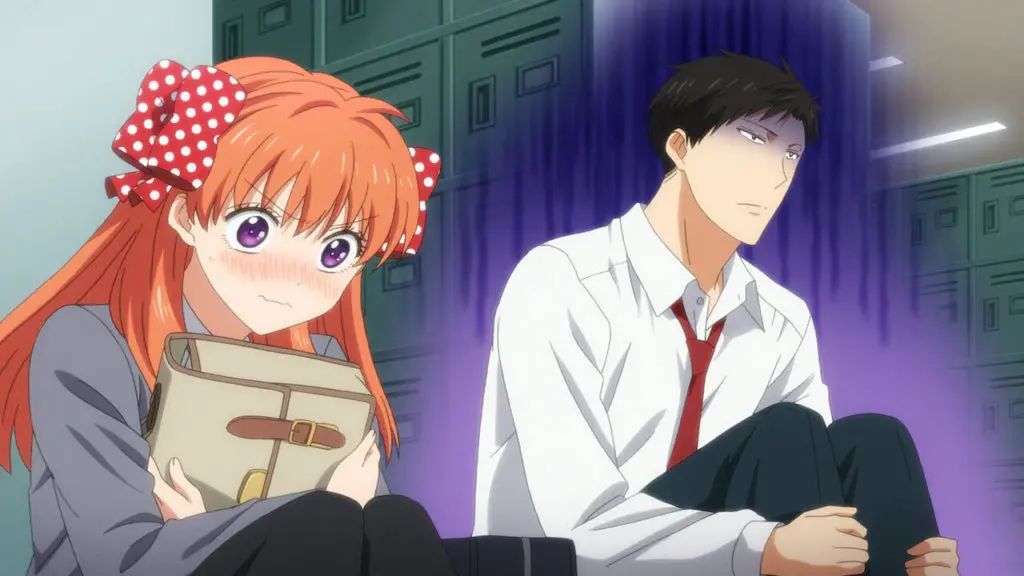 Monthly Girls"Nozaki-kun" is a thrilling roller-coaster ride filled with feelings.
Chiyo Sakura is a high schooler who has fallen in love with Umetarou Nozaki, an aspiring mangaka. Following her confession, she receives an autographed photo from Nozaki who misinterprets her for a fan.
Then Sakura can see the fact that Nozaki is a renowned mangaka pen from shoujo named Sakiko Yumeno. This leads her to become an assistant to Nozaki.
Her life soon changed as she got to know Nozaki's closest friends who assisted Nozaki in his work for his manga. Chiyo remains loyal to Nozaki in hopes of having her feelings recognized by Nozaki.
13. A Lull in the Sea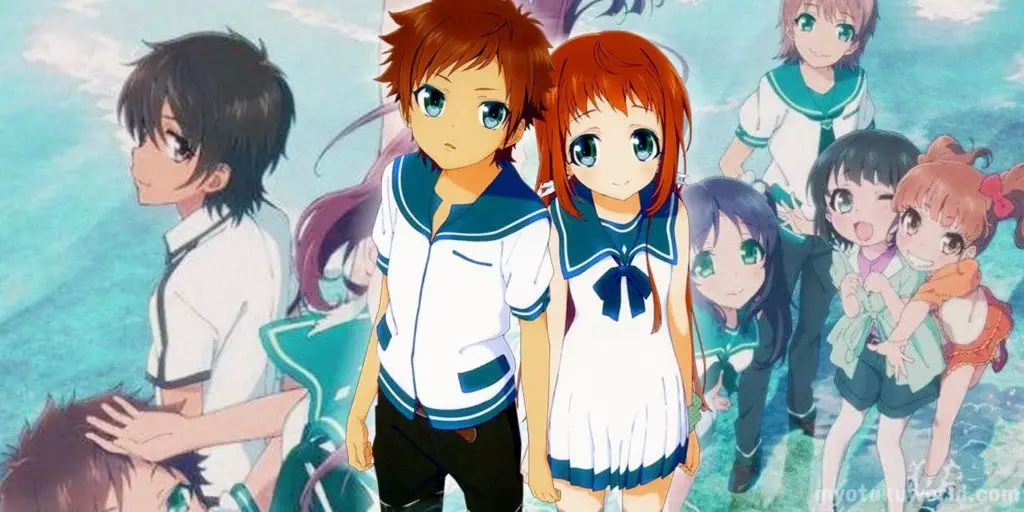 The story of Lull in the Sea displays the power of love versus hate through a charming tale.
Humans were once living in the depths of the ocean However, when some decided to quit the ocean to reside on the surface, they lost their ability, known as "Ena" to breathe underwater.
The hatred between residents has not been eliminated, the connection between them remains.
Recently, Hikari Sakishima, Manaka Mukaido, and their childhood pals Chisaki and Kaname have decided to quit the underwater world and be a part of a school at the surface.
Although they faced evident hatred from the people outside, they also got to meet Tsumugu Kihara. Kihara adores the sea as a fisherman.
They were soon hit by various storms in their personal lives as they faced new challenges that were surfacing.
12. ReLIFE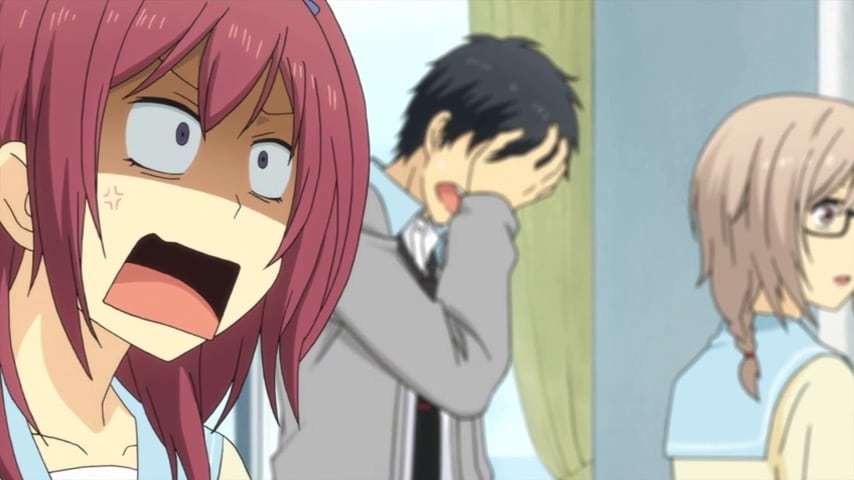 If life offers you an opportunity, take it. ReLIFE strives to help us remember that through the most beautiful story.
Arata Kaizaki, 27, quit his previous employer in the first few days of his employment and has struggled to find a permanent job.
Soon, the meeting with Ryou Yoake transforms his life, as Ryou promises to change his lifestyle when he participates in an experiment, by taking an herbal pill.
He is surprised to find himself as his 17-year-old self the following morning.
Just as he is about to begin his new life as a student at a high school He struggles with his academics and making new friends.
11. My Love Story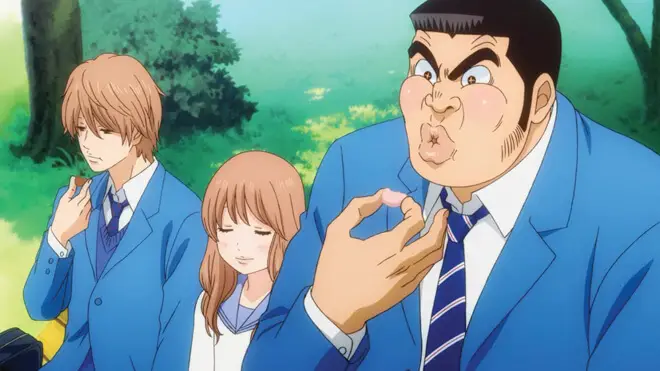 My Love Story is the best dessert you've waited to get.
Takeo Gouda, who saved Rinko Yamato from being groped while on a train, instantly falls and is infatuated with the actress.
However, believing that she may be interested in his close friend Sunakawa, he tries to play the middleman and his love for her grows.
10. My Teen Romantic Comedy SNAFU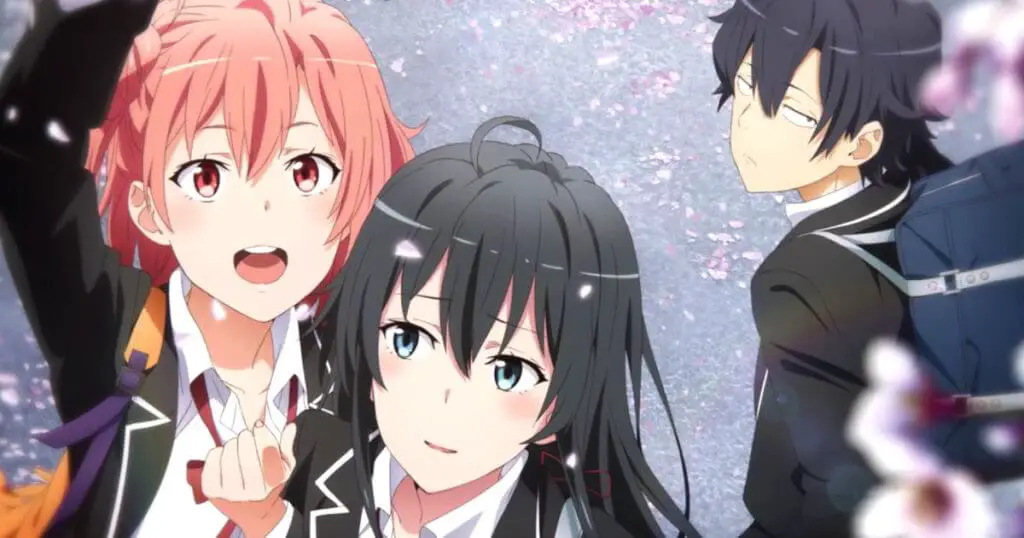 My Teen Romantic SNAFU is about a lonely person's dislike of the society.
Hachiman Hikigaya Is an unmotivated high schooler who exhibits an obsession with narcissism and semi-nihilistic traits. He believes joyful youth is nothing more than an absurdity.
In the course of writing an essay mocking the modern-day social norms, he was punished by his teacher for joining the social service club which was where he got to meet an attractive queen with icy eyes, Yukino Yukonoshita.
Then he realizes that he's solving many students' problems through his views on contemporary society. The fun begins when the student tries to figure him out by participating in the activities of the club.
9. Kimi Ni Todoke (From Me to You)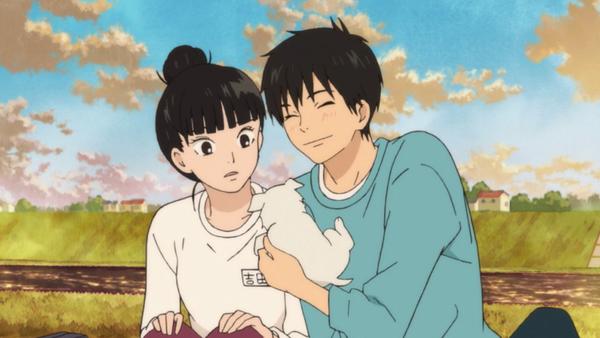 Kimi Ni Todoke is an adorable and innocent love story, with a gorgeous garden that the characters can blossom within.
Kuronuma Sawako's gentle manner was often thought to be malicious, which made her an outcast in the crowd.
However, after receiving thanks from Kazehaya Shouta, the most well-known and popular student in her group, the girl's feelings began to blossom towards him.
8. Tsukigakirei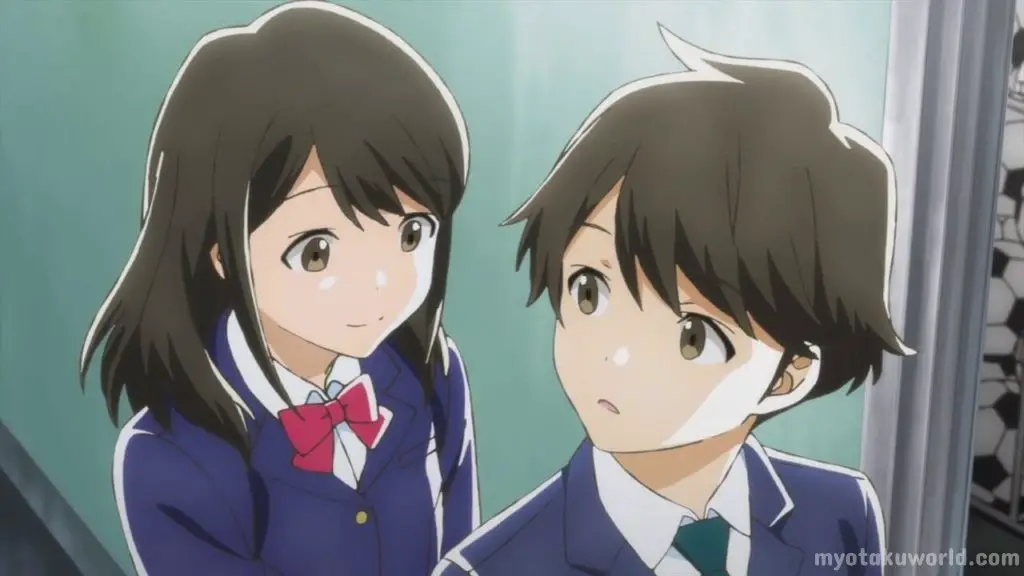 Tsukigakirei is an intimate and romantic love story that reveals feelings through the eyes.
In the new school year, Kotarou Azumi, who is a writer in the making, and Akane Mizuno, an experienced track player, find themselves in the same school. 
Soon, their fates become interconnected and they become near to one another.
However, soon a query from Kotarou alters their relationship for good.
7. Kaguya-sama: Love is War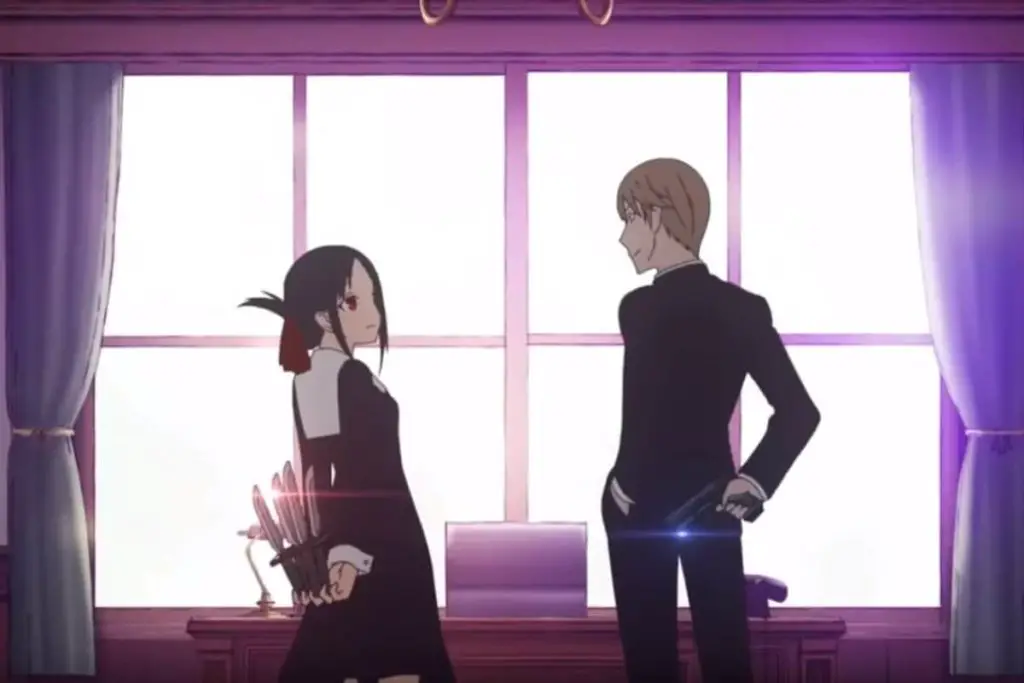 Kaguya-sama is a modern day love story that portrays the adolescent years with perfection.
Miyuki Shirogane and Kaguya Shinomiya, who both represent the student council, are the ideal couple according to the academy students.
While Miyuki and Kaguya have feelings for each other, they're not willing to admit it so that they won't be a victim of the love war.
6. Kids on the slope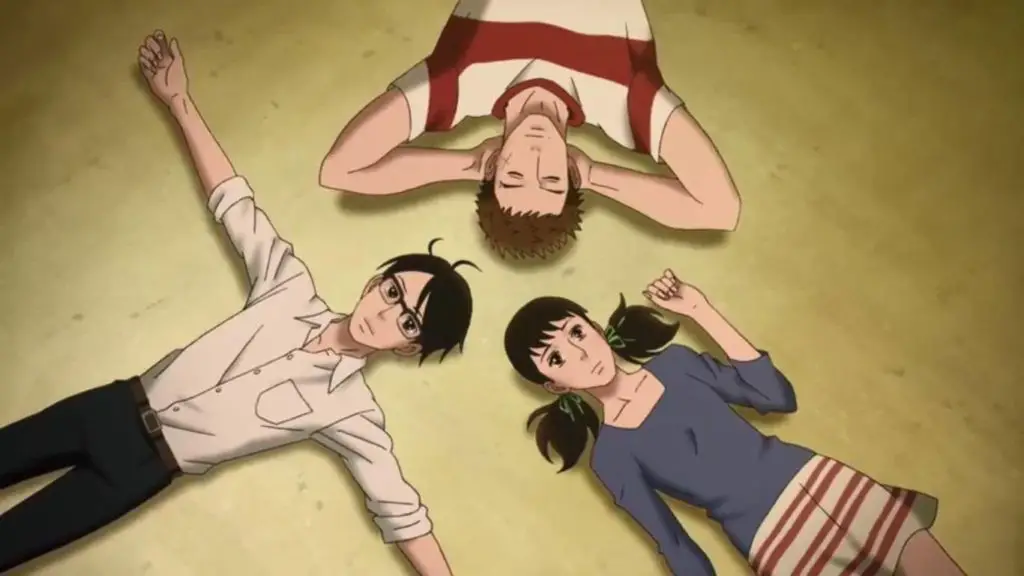 Kids on the Slope is an exciting musical adventure that follows three friends as they pursue their passion of the jazz genre.
Kaoru Nishimi is a top-performing student and classical pianist. However, having to constantly move from one location to place made him feel lonely.
After arriving at Kuzu High, he encounters Sentarou Kawabuchi who is a notorious delinquent, and an enthusiast for jazz, leading to instant friendship.
Karou begins playing his piano inside the cellar of her fellow student Ritsuko Mukae's record store owned by his family.
The trio of them, together with their love for music embark on their musical adventure.
5. Rascal Does Not Dream of Senpai's Bunny Girl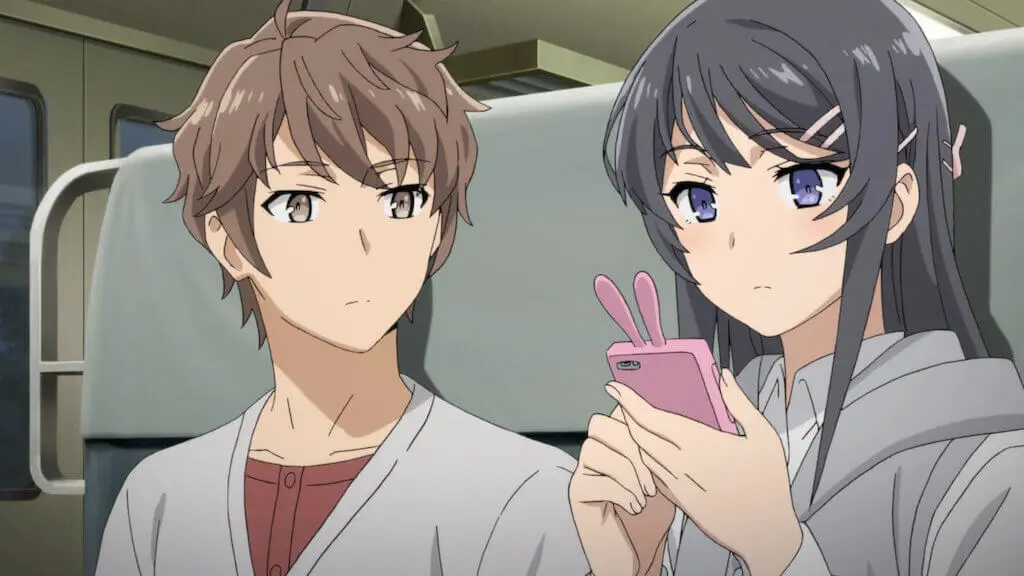 Rascal Has No Dreams of Bunny Girls Senpai is a story that deals with the difficulties of the puberty years by telling the truth about Romance.
Puberty Syndrome is known for affecting adolescents. Although it isn't acknowledged by the general public, Sakuta Azusagawa knows how difficult Puberty syndrome can be due to personal experience.
Mai Sakurajima is one of the victims of Puberty Syndrome, with whom everybody is afraid to talk and remains inaccessible to the general public.
However, shortly, Sakuta meets Mai and tries to help her recover from the illness. He is then closely followed by a series of interactions with girls with Puberty Syndrome.
4. The Pet Girl from Sakurasou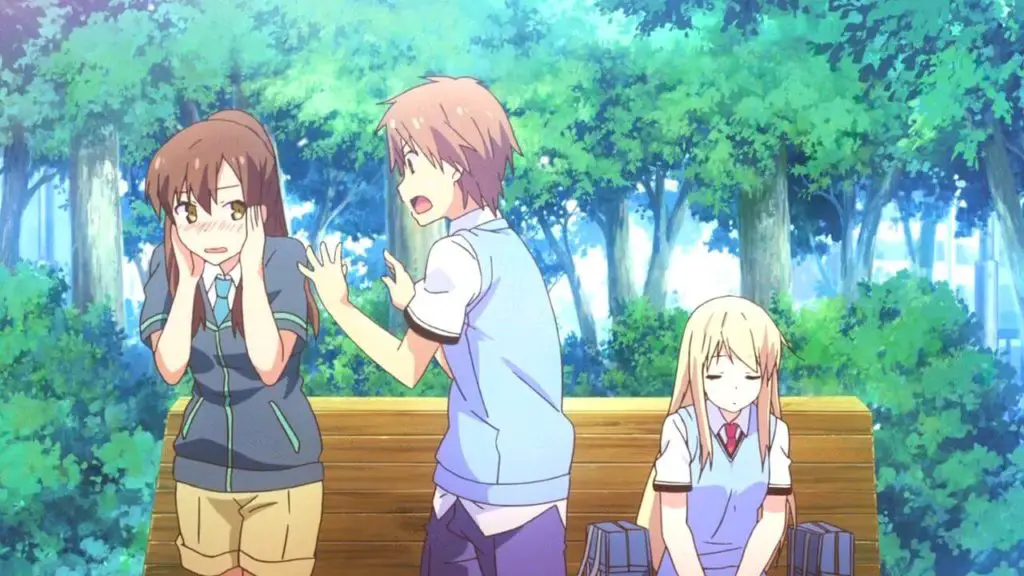 The pet Girl of Sakurasou illustrates the hardships of every day life through an engaging tale.
In the name of his conscience to save abandoned kittens, Sorata Kanda a second-year high schooler moves into the notorious dorm of Sakura Hall, where the student is an extremely unpopular member of the group.
In the wake of the incident, Sorata's friend Nanami wants an owner for his kittens, so they can be moved away from his dorm.
In the end, after meeting Mashiro Shiina, an ambitious mangaka and mangaka, his desire to go out is squelched as she swiftly binds to him and they soon create a ripple effect in those around them.
3. Toradora!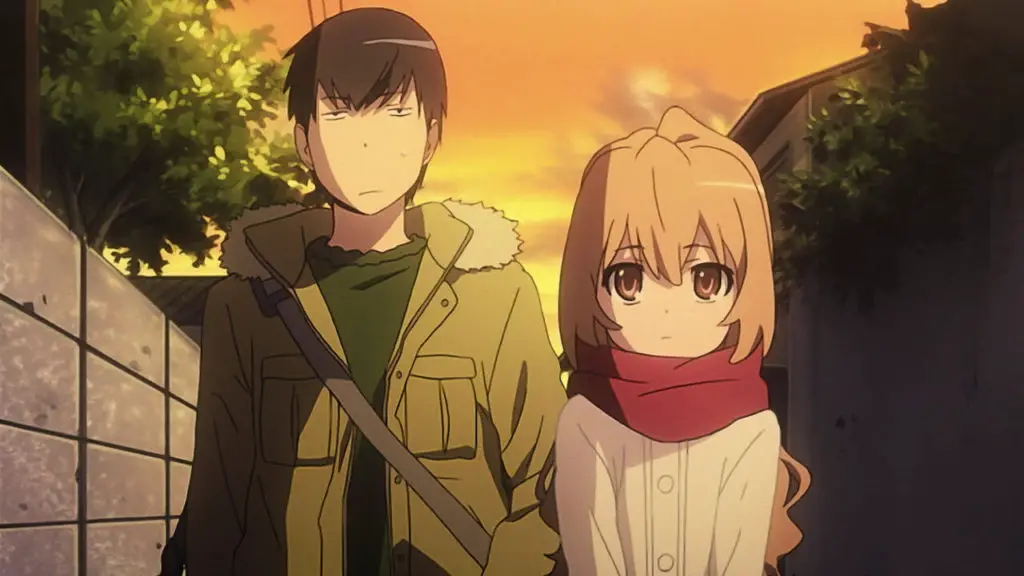 Toradora can be described as an extremely sweet and sour romantic comedy that you must not miss.
Ryuuji Takasu is a humble high school student who is frequently thought of as a criminal because of his appearance.
He meets Taiga Aisaka tiny doll-like student who is popularly known as Palmtop Tiger for her fierce personality after the incident that embarrassed her.
Both have a crush on each person they love the most, and to set things in motion creates an unlikely partnership.
2. Anohana: The Flower We Saw That Day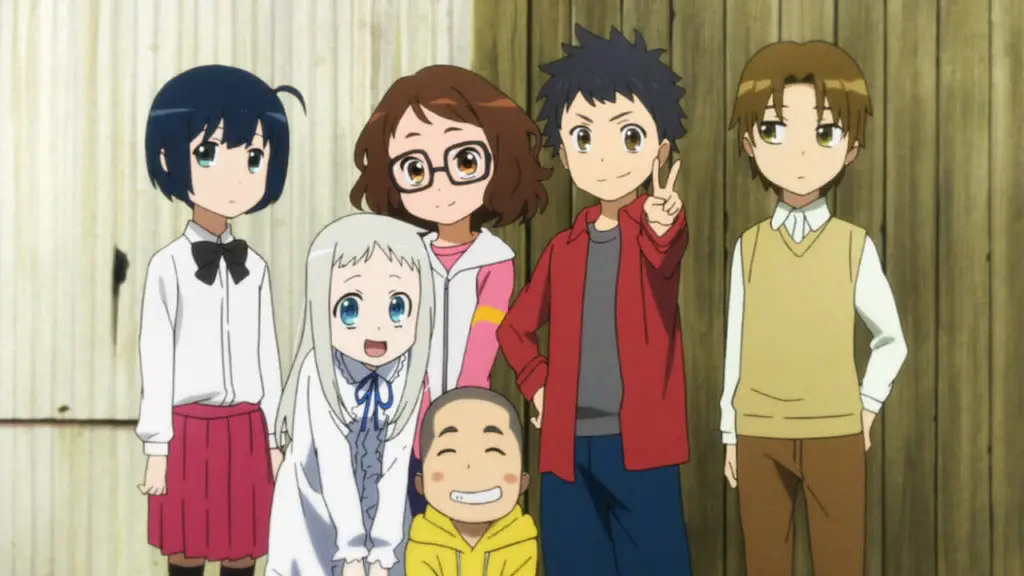 Anohana represents the flower that will never fade off.
Jinta Yadomi has been annoyed at night by Meiko "Menma" Honma, whom he believes to be an illusion because of the heat of summer because Menma passed away many some time ago. However, soon Jinta realizes Menma has a ghost that is trying to fulfill his dream.
The story is about six friends who split following the tragic death of Menma and then are reunited to lay her spirit to rest.
1. Your Lie in April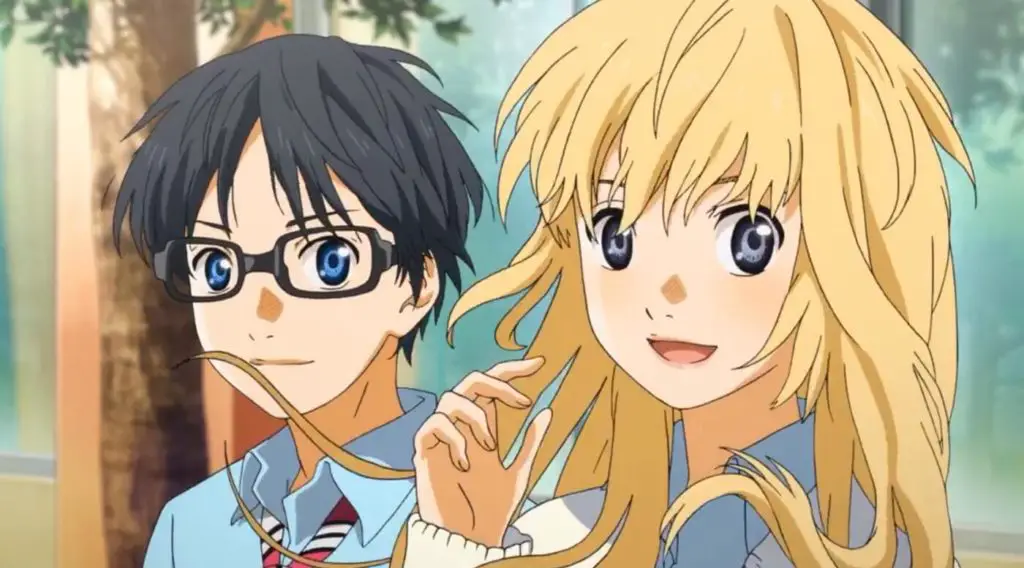 You Lie in April helps to understand the significance of life through heart-warming songs.
The dazzling musician Kousei Arima has lost his love for music since his mother passed away.
But, eventually, his destiny will be interspersed with Kaori Miyazono violinist who aids him to escape from the world of monochrome through the music which he would like to leave behind.
Honorable Mentions
Other stories that give us their unique perspectives on Romance include:
"Say "I Love You"
My Little Monster
Our love has always been 10 centimeters apart.