Any manga is often unknown until it is brought to life by… Yes! It's an anime adaptation. This anime adaption takes the manga to the next level through its colors, movement, and sound.
Background music tracks, sound effects to punches and kicks, and having your favorite characters say your favorite lines in a peculiar voice gain immense popularity from the audience.
One Piece is no exception, with a cast of veteran and famous voice actors giving each character dimension with speech quirks and saying the lines in a definite manner.
Since the number of characters in One Piece is as many as the stars, we shall be looking into the main characters and a few side ones as a bonus because they are oh! So dear to our hearts.
1. Straw Hat Luffy voiced by Tanaka Mayumi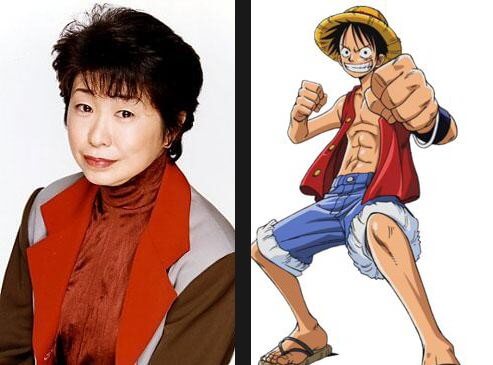 Mayumi Tanaka-san is a veteran voice actor who is most famous for her other roles as Kurilian Yajibore and Uranai Baba in the Dragon Ball series and Pazu in the renowned Studio Ghibli production, Laputa: Castle in the Sky.
She was the recipient of Voice Actress of the Year at the 9th Anime Grand Prix in the year 1986, Kazue Takahashi Memorial Award at the 5th Seiyuu Awards in 2011, and also the Kids Family Award at the 7th Seiyuu Awards in 2013.
The voice of Luffy being a woman comes as a shock to many people, but it just goes on to prove her caliber as an actor.
2. Roronoa Zoro voiced by Nakai Kazuya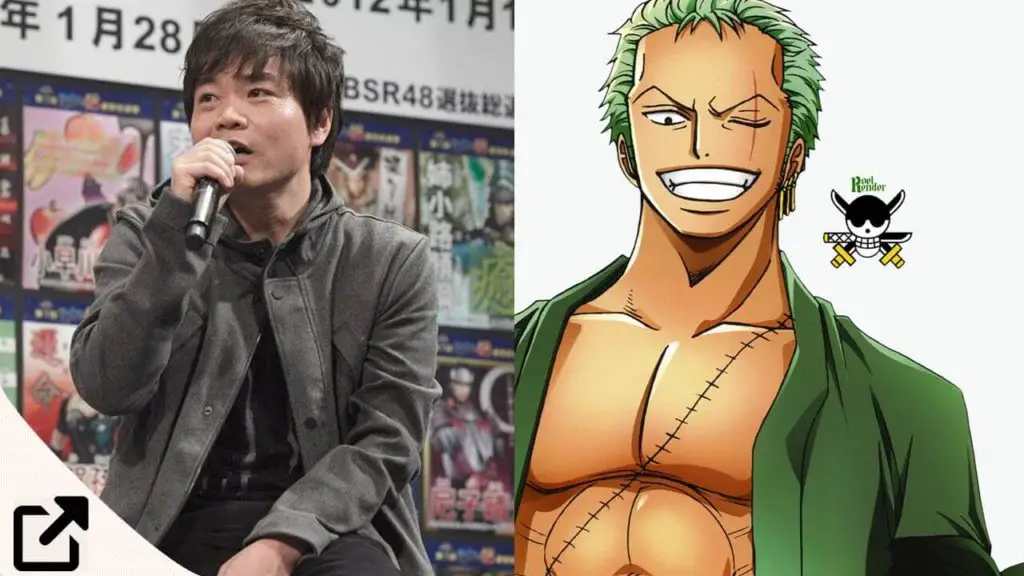 Nakai Kazuya-san is another big name in the voice acting industry.
This man is such a rounder seiyuu that he has acted not only in anime but also lent his voice to various video games, films, drama CDs, and tokusatsu, and also ventures into dubbing roles.
He is most famous for his roles as Roronoa Zoro in One Piece, Mugen in Samurai Champloo, and Toshiro Hijikata in Gintama.
He received the Best Supporting Actor award at the 5th Seiyuu Awards in 2011 for his roles in One Piece and Gin Tama.
The stern and hoarse discourse in Zoro's voice does convey his overall brash and yet thoughtful personality.
Zoro is a complex character who doesn't always show all of his sides which makes him all the more complex to act to make the line impactful while still maintaining mystery.
3. Cat Burglar Nami voiced by Akemi Okamura
Another well-rounded Seiyuu who does anime, OVAs, film animation, video games, CD dramas as well as live-action and animated dubbing, Akemi Okamura-san voices Nami.
Her ticket to fame was her role as Nami in One Piece and her voice in Ghibli Production's Porco Rosso as protagonist Fio Piccolo.
She is also known for her other roles like voicing a young Hastuharu Souma, in Fruits Basket and Mito Freecs in the anime Hunter X Hunter.
4. God Usopp voiced by Yamaguchi Kappei
What if I told you that Lawliet. L from Death Note, Go. D. Usopp from One Piece same voice actor?
Well, that's the kind of diversity Yamaguchi Mitsuo, better known by his stage name, Yamaguchi Kappei-san, can bring into his voice.
His character roles have been varied and have won the Kei Tomiyama Memorial Award at the 13th Seiyuu Awards held in 2019.
This seiyuu doesn't shy away from any opportunity including anime characters, original video animations, web animation, live-action series, radio shows, video games, drama CDs, and commercials have his singles and albums, and also does dub roles.
Truly a workaholic in all senses of the word!
5. Black Leg Sanji voiced by Hiroaki Hirata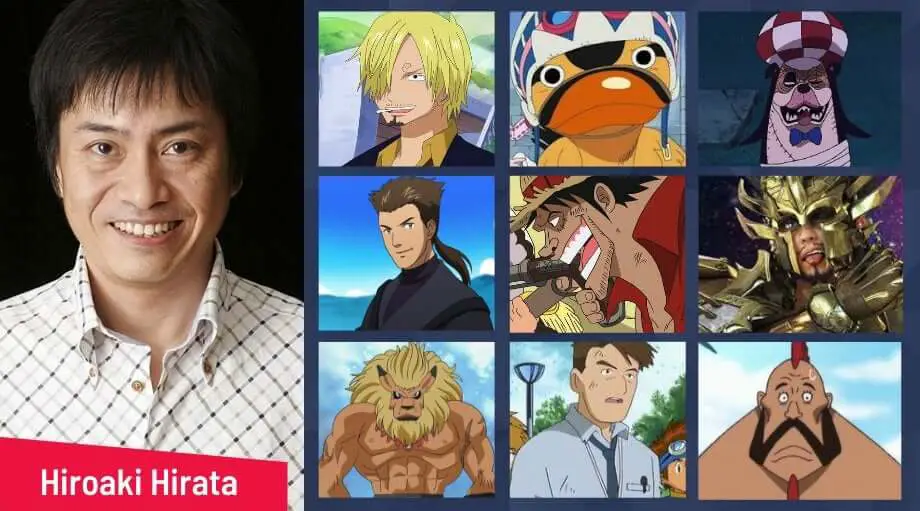 Hirata Hiroaki-san is an all-rounded seiyuu with popular contributions in television animations, OVAs, film animations, Tokusatsu, video games, drama CDs, and television drama.
He is also the contracted voice for Jhonny Depp and Matt Damon, while still having dubbed for Jude Law and Josh Harnett.
Another popular roles of his include Sha Gojyo in Saiyuki, Kotetsu T. Kaburagi in Tiger & Bunny, Klein / Ryotaro Tsuboi in Sword Art Online, Vergil in the Devil May Cry series, Mutta Nanba in Space Brothers, Leomon in Digimon Adventure and Mr. Kondo in After the Rain.
He is often known to voice cool and calm characters that have smoking tendencies.
6. Cotton Candy Loving Chopper voiced by Ikue Otani
There's nothing cuter in One Piece than our resident doctor, Tony Tony Chopper.
There is.
His voice actor Ikue Otani-san!
Major roles in the Pokémon series as Pikachu, One Piece as Tony Tony Chopper, Corpse Party as Sachiko Shinozaki, Naruto as Konohamaru Sarutobi, Detective Conan as Mitsuhiko Tsuburaya, Smile PreCure! As Candy, Uchi no Sanshimai as Fu, Konjiki no Gash Bell as Gash, and Persona 5 as Morgana.
Live-action films, video games, television, theatrical animation, dubbing, and drama CDs are all her forte.
She is also very well known for her "Rakuten Panda" commercial that had become a widely popular TikTok challenge.
7. Devil Child Nico Robin voiced by Yamaguchi Yuriko
Animation, films, drama CDs, tokusatsu, dubbing, and video games are all up the alley for this voice actor!
Yamaguchi Yuriko-san is best known for her roles as Ritsuko Akagi (Neon Genesis Evangelion), Nico Robin and Nico Olvia (One Piece), Sonia (Eureka Seven), Orochimaru (Naruto) as well as Nurse Joy in Pokémon.
Yuriko-san is known to play roles of all-around quiet, intellectual, and badass characters.
8. Cyborg Franky voiced by Kazuki Yao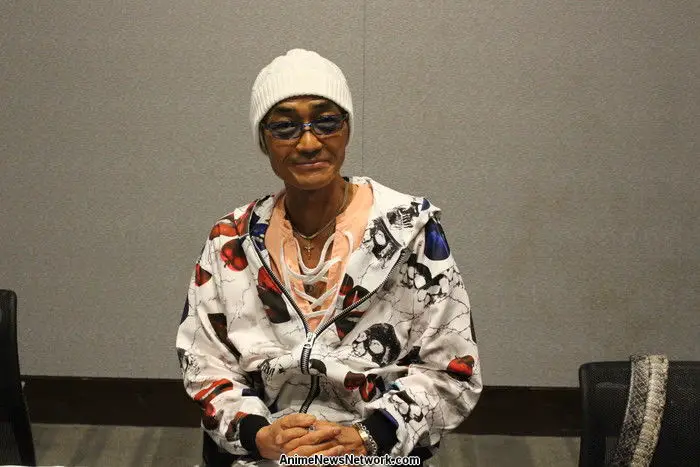 Winner of Voice Actor of the Year, for the year 1986, at the 9th Anime Grand Prix, Kazuki Yao-san not only voices Franky but also the fan-favorite Bon-chan!
Not to forget other characters Skunk from Astro Boy. Lieutenant Yoki from Fullmetal Alchemist, Kao from Inuyasha: The Final Act.
Debuted in 1970 Yao-san's voice has been cast for flamboyant roles that demand a lot of spur and flair.
9. Soul King Brook voiced by Cho-san.
What do Brook from One Piece, Victor from Boruto: The Next Generation, and Parpatra Ogrion from Overlord III have in common?
Old age… and their voice actor!
Cho-san is most renowned for his famous roles in all of these shounen anime, he, however, has an impressive set of weapons in his arsenal.
Television animation, OVA/ONA, Theatrical animation, video games, dubbing roles in both live-action and animation and so much more!
Cho-san usually takes up old, wise, and strong characters.
10. First Son of the Sea Jinbei voiced by Katsuhisa Hoki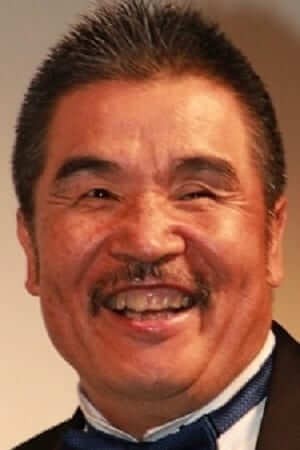 Katsuhisa Hoki-san is best known for his roles in One Piece as First Son of the Sea Jinbei (replacing Daisuke Gori-san after episode 440), Devil Is A Part-Timer's Olba Meiya, and Fullmetal Alchemist: Brotherhood's General Raven.
He also voices Paco in the Indiana Jones Adventure: Temple of the Crystal Skull theme park ride! Remember that the next time you go!
He has also made significant contributions to television drama, television animation, OVAs, Drama CDs, Tokusatsu, live-action and animation dubbing, video games, and other areas!
Due to the weight, roughness, and hoarseness in his voice, he usually voices characters who are overweight or in their middle years.
These actors will continue to make the series so much more alive and fun for everyone hiding their faces behind the curtains.