BL, Boy's Love, Yaoi or any other name that you call it, the rise of this genre can't be ignored anymore. The number of fujoshis and fudanshis is increasing by the day and why wouldn't it?
The world is growing more accustomed to the idea of genderfluidity and same s*x relationships, what is a better way to normalize that than to incorporate it in your entertainment repertoire?
17 Best Boys Love Manga Recommendations
Here's a recommendation for you to get started on this downward spiral.
17. I Hear the Sunspot
A lot of stories use the 'characters help each other overcome a disability' trope but if not executed well, it just makes for a really flat damsel in distress scenario where one is broken and the other is just helping.
This series makes sure that it doesn't happen. A hard-of-hearing character meets with a boisterous and misunderstood character.
Both fin solace in each other, as we go through this well-thought-out journey of both these characters realizing and getting something from the relationship that they have.
A true friendship that takes many forms helping them overcome their loneliness, having more self-respect, and finally after feeling like an outcast for almost forever forming a real bond. This BL manga definitely is worth a read.
16. DRAMAtical Murder
The instant you open the manga or even start watching this 12 episode anime series, be prepared for nosebleeds.
So many characters that'll make your imagination go wild with all the scenarios that you can imagine in your head with these heartthrobs might take quite the toll on your heart if you don't keep it in check.
This is one of the cases like Diabolik Lovers, Meiji Tokyo Renka, and other 'otome' games being adapted as visual novels and animes.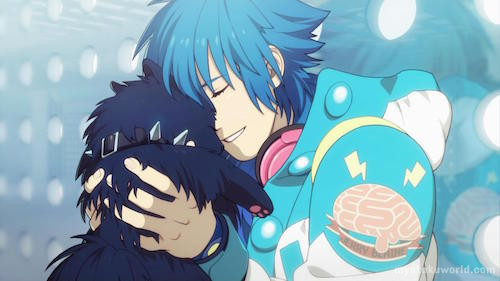 The story is captivating with all these characters packing a punch in their personalities, character arcs, gore, and scenes that will give you goosebumps. It a definitely worth watch, especially for its visual appeal and clothing full of ikemen.
15. Gravitation
One character who wants to become Japan's top music sensation? Okay.
Has drive, talent and a divine singing voice? Okay.
So, what's the problem?
A handsome stranger who becomes his biggest critic and now he doesn't know if he wants to become Japan's best or just impress this one guy.
Perfect.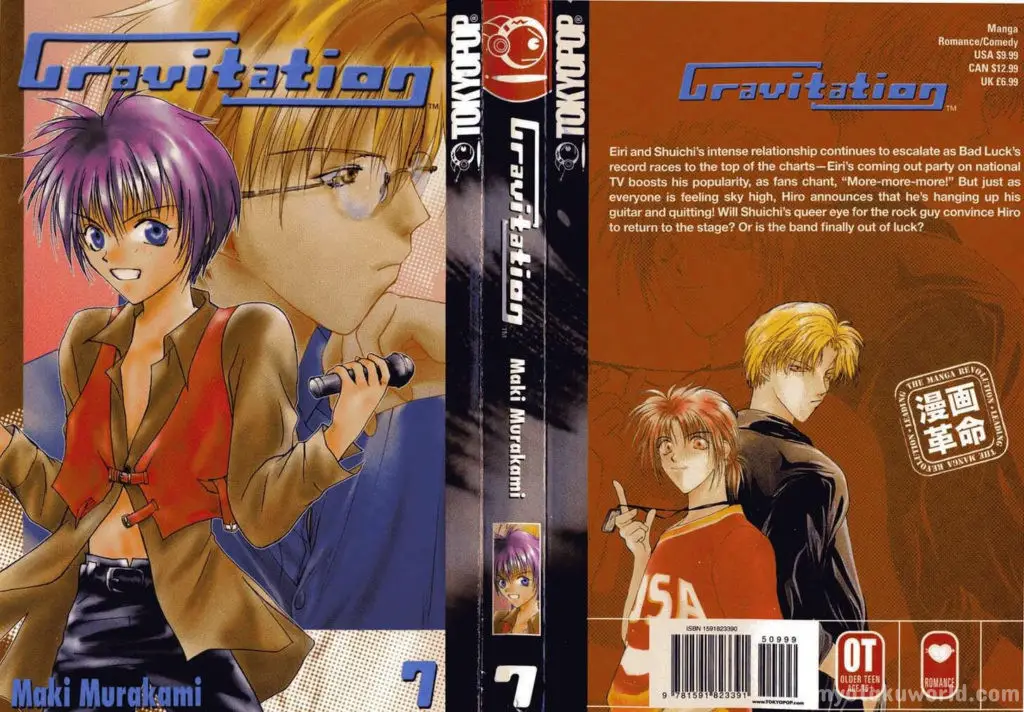 This manga carries this tried and tested plot well. None of the characters seem to be too one-dimensional or tunnel-visioned but still manage to carry their role well.
Definitely worth a read.
14. Classmates: Dou kyu sei
Classmates, even though they don't look like it, have a lot to worry about. The school that they want to go to after, if they want to go to college, which college, applying, part-time jobs, club activities and obviously, crushes and first love.
Both of these students are on the path to discovering their first love with one another. Would their futures involve each other? Or would their first love drift away like a petal in the wind?
A feel-good manga that will give you hopes, that even when love isn't ideal, isn't exactly what you thought it would be, it still is worth trying for and fighting for.
13. The World's Greatest First Love
A drilling slave driver boss who only cares about if you get your work done or not.
He doesn't want to listen to crap like "I didn't sign up for the department" or "I want to transfer to the Literature Department". If you're there and you want to get published, you're going to have to show him the work.
But what's going to happen when you realize that the jerk who broke your heart in school is the same boss who's making advances at you now?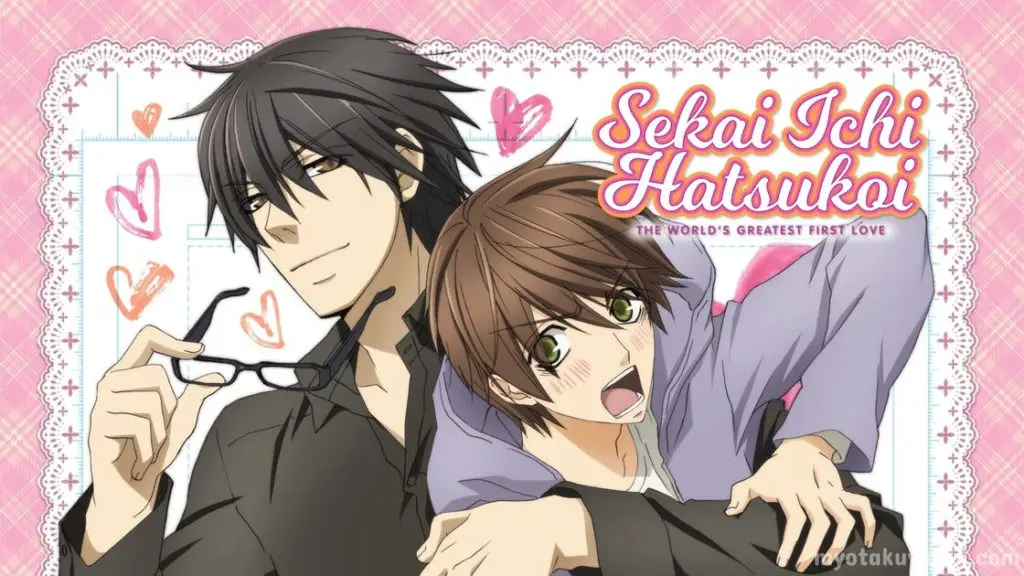 The classic-with-a-twist plot develops the relationship between boss and subordinates perfectly. It's called the World's Greatest First Love for a reason after all. Will he make amends this time or is it all- for-naught this time as well?
12. 10 Dance
Let's have a deal. I'll teach you the form of dance, I specialize in if you teach me the dance, you specialize in.
Dance styles? Polar opposites.
Personalities? Polar opposites.
The deal was made anyway? Yes.
Something is definitely bound to happen when you have an explosive combination of similarities and opposites in a witch potion like this one.
11. Togainu no Chi
Another Nitro+ production!
This manga actually suffered quite a bit in its anime adaptation but carried quite a bit of action that seemed to have been omitted due to reasons in the manga.
Since this is also a game adaptation, it boasts a wide variety of characters to choose from.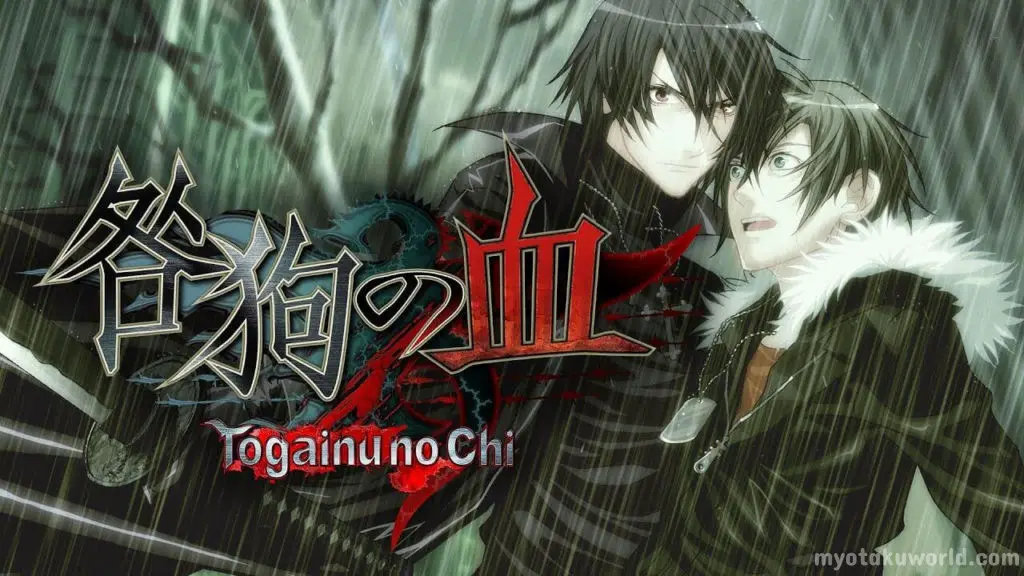 The setting justifies almost all the gore that this manga takes part in but a lot needs to be explained to people who don't know much about the history of Japan during the first World War.
10. Stray Bullet Baby
An easy plot, seamless structure, realistic relationship portrayals all wrapped in a giant ball of this fluffy manga.
This manga makes sure that the characters both accept their feelings for each other before moving forward. Consent is one big step taken here.
Also, the communication that finally establishes between the leads is open, which is so rare to see in a story that involves internal struggles.
This quick read will make you believe in true love comes in any shape, form, size, or gender.
All the characters in this one are quite the lookers. Viewers' discretion is advised.
9. Uragiri wa Boku no Namae wo Shitteiru
A character who had been a girl in his past life now turns out to be a guy, but that is not the case with his romantic counterpart.
It's a showcase of gorgeous guys. A supernatural bishounen that takes us on the journey to discovering the protagonist who has some crazy abilities.
There are action, magic, reincarnation, demons and all the elements that would make a good bishounen.
8. Candy Color Paradox
What gets you the most in this Yaoi manga is the consistency of character growth, relationship growth and character development through this relationship growth.
The plot twists and endearing side characters just add to the overall charm of the series.
The art style is great, emotions overdrew, reactions exaggerated, but I feel like the story is simple enough that it all balances nicely.
The characters still bickering and not breaking their characters to magically just be so passionately into each other during the actual action of the series is a life-saver.
7. Yuri!!! On Ice
Gorgeous guys ice-skating. Do you need anything more to read the manga? The anime that came out recently has great animation and music that takes it to another level of awesomeness.
This manga boasts a bunch of bright stars studded in its coat.
The characters have a very realistic portrait of what anxiety looks like, super sweet skating sequences, gorgeous characters each taking on life with their quirks and dealing with their own problems to reach closer to the top, every inch that they can by skating, running, walking or crawling.
6. Junjou Romantica
For anyone who's looking for a sign if they want to watch this anime or not, this is your sign. Go watch it.
It has powerful storytelling with a cast that will make you fall in love with them. The characters went from awkwardly miscommunicating to actual relationship goal over the course of this manga series.
Just go watch. Thou shalt not be disappointed.
5. Jackass!
Are you craving for something sickeningly sweet?
Here you go. Thank me later.
The trope is straightforward, 'I didn't know I was gay until I knew'. Characters who know what they're doing and act according to their roles.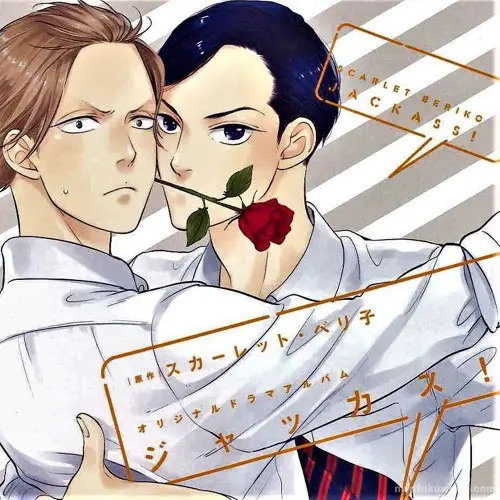 This manga also takes things into a fetish direction which definitely adds another feather to the cap.
4. Love Stage!!
The mere presence of almost every single character in this show makes one look forward to knowing what is going to happen to them.
Things do get steamy, but don't go too far. Not taking unnecessary risks isn't a bad thing, after all, is it?
The best part about all this is that it is quite hilarious. The actual chemistry between the characters is almost more important than the story said chemistry is attempting to progress in the first place.
This would be a thoroughly enjoyable experience whether you choose to read the manga or watch the anime.
3. Escape Journey
Many boys love manga struggle to find that balance between wholesome romance and the appropriate amount of "drama".
However, despite its flaws, Escape Journey is solid boys' love title and at only three volumes it delivers a rather savory reading experience.
Where is a relationship heading? Marriage? Getting together in bed? Emotional intimacy? Attachment?
A story about two guys who were together in high school, but then split up because of a lack of communication. It takes them a while to get things right the second time.
Everything doesn't have to go right the first time. It's okay to take another shot. Escape Journey will show you, how things should be done.
2. Loveless
This story is brilliant and full of mystery with bad guys turning good guys and good guys sitting on the ambiguous side of the field. Intrigue!
You will care about the characters, good and bad, and understand their injustices as you cheer on their achievements.
There's a comedy, action, romance, somewhat of a mystery..and a lot of characters that fit into a personality that is anything but a clique.
A very thought-provoking series that will show you all the different colors of the characters the good ones and the bad ones too.
Also, on a side note, there's a guy with cat ears. Now, go. Watch it fujoshi/fudanshi! How can you resist cat ears?
1. Go For It, Nakamura!
Classic 90s romance shoujo manga style.
Goofy and a cute protagonist.
A delightful coming-of-age story.
A quick read that will give you butterflies.
Awkward and useless special talents to make the characters relatable.
Wholesomeness that will fill your heart to the brim.
I could go on but do I seriously need to? You need to go watch the series. It's definitely worth watching. With everything that you have had to face in life, here you go. You deserve this treat.
Article Suggestion For You !