In Japanese, the word "yaoi", an acronym, means that there is "no climax, no meaning, and no fall". 
This is why one might think that the yaoi category is a type of hentai branch directed at a female audience. 
As the years went by, this definition lost its true meaning. 
Although the yaoi genre indeed refers to male homosexuality, it is also true that the genre evolved and came to have a meaning.
It was often a climax or a cliffhanger.
An anime otaku's life is never complete without Yuri and Yaoi manga. 
Many people become bored with the same manga and start to look for new ones. 
The same goes for genres such as Isekai, harem, and fantasy.
The popularity of Yaoi manga is growing.
Some people find it strange to read them, while others find it the only thing that makes their lives happier. 
This is it.
We support all these genres with no bias.
We hope you enjoy our suggestions. 
Let's dive into the best Yaoi manga.
21. Koi Ja Nai Kedo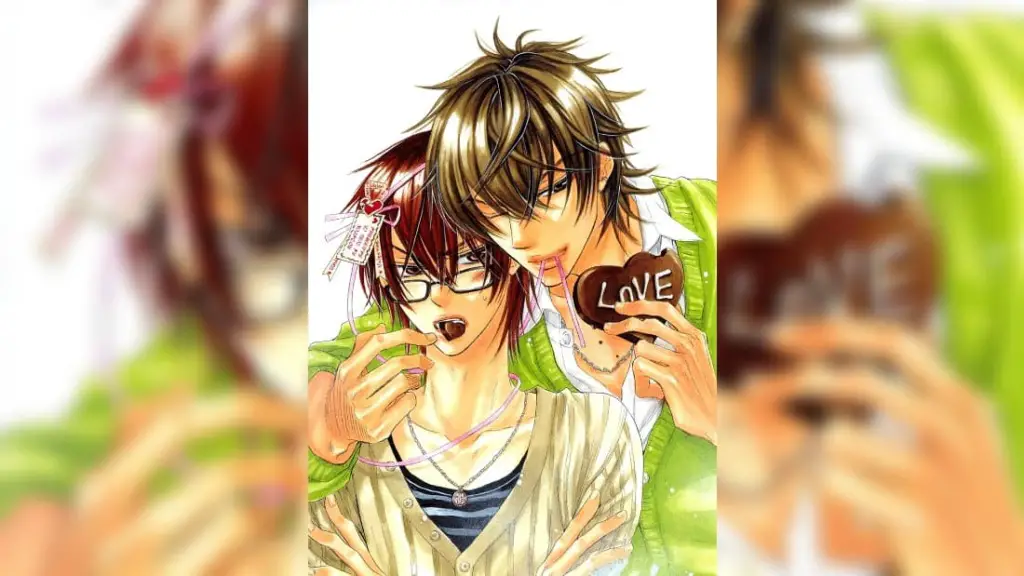 Ladies and gentlemen, it's time for some dirty stories. Not like that, no. This manga is about bad people you wouldn't want to hang out with in school.
This will be the most fun thing you read all week. Koi Ja Nai Kedo is a manga series that has only one volume. It began in 2008.
It was written and drawn by Mei Sakuraga. The story is about two people. Yukimura is the Vice President of his student council, and Shinonome is his best friend since childhood.
Now, Yukimura has a past that he will do anything to hide, and only Shinonome knows about it.
Shinonome, on the other hand, is the worst kid in the whole school, so it would be hard to keep him out.
And what will happen if Yukimura can't get him to stop? This manga is about a kid with a bad reputation and his friend who is good at school.
Or maybe the other way around. No matter what, what matters here is how much fun you will have reading this.
20. Jackass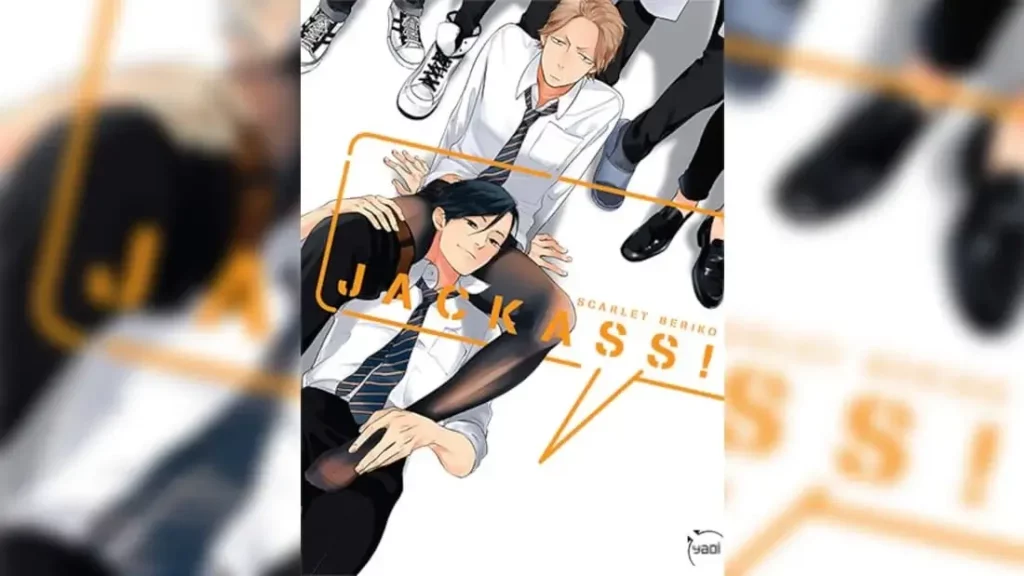 When you think about it, the limits of Yaoi stories can be pretty crazy. And you don't even have to think about it if you look at the manga we're going to talk about next.
It's called Jackass. Jackass is a manga series that began in 2015 and has only one volume. Beriko Scarlet is the one who wrote and drew it.
The show is about two best friends and their lives. Those are Masayuki Shinoda and Keisuke Hara.
Now, Keisuke is a man who has lost his whole family and has only his sister left.
So, he works hard to make sure they have a happy life, and this makes Keisuke live a hard way.
When her sister put on his pants instead of her own by accident one day, Keisuke was very upset.
But it turns out that she left her pantyhose in her own pants, and now Keisuke is wearing them to PE.
Shinoda comes right away to help and takes the man to the hospital. But when they are both there by themselves, things get a little crazy.
Even more so when you notice that Keisuke looks pretty hot in those tights. Well, well.
That's a pretty emotional story, right? I mean that being able to see the unimaginable is interesting in and of itself.
And if you want to see how that works, all you have to do is watch Jackass.
19. Joy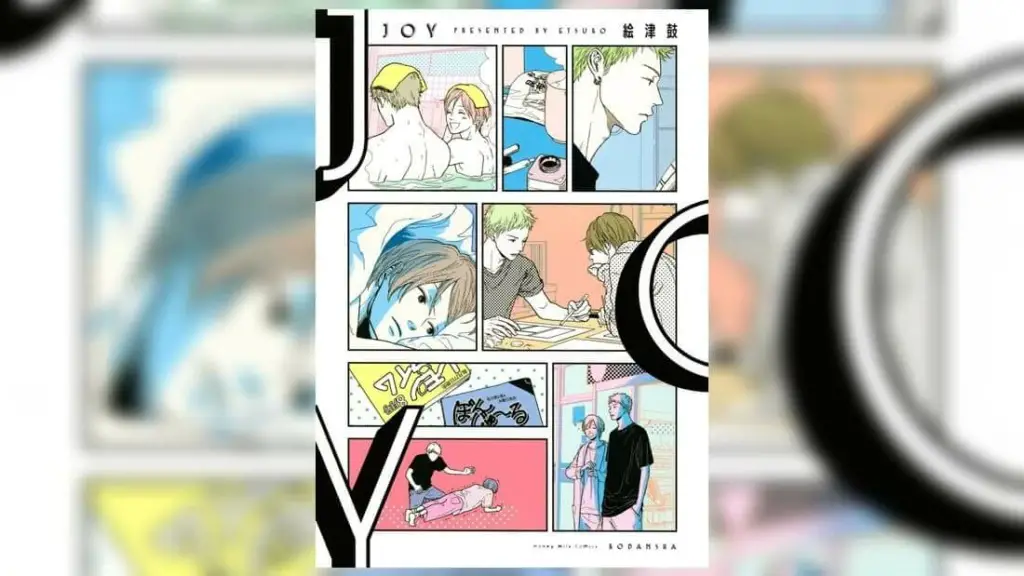 This story is about a Manga writer and how he and his assistant work together. Things are about to go in a different direction.
Joy is a manga series with two books that began in 2016. It was written by Etsuko and drawn by her.
The series is about two people. One is a shoujo manga artist named Go Okazaki, and the other is Yusuke, who works for him.
Now, Okazaki wants to make a great Shojo manga that her female readers will love.
He gets a request for a Boys' Love manga to help him with his mission. Now, this is going to be hard, but luckily Okazaki found out that his assistant is gay right before he got the orders.
So, Okazaki will play "pretend" with his assistant as his boyfriend to make the show as real as possible.
But as time goes on, this game of pretending might stop. We're off to a great start here.
If you read a manga like Joy, you would also understand how hard it is for manga authors to give their readers good content.
18. The Titan's Bride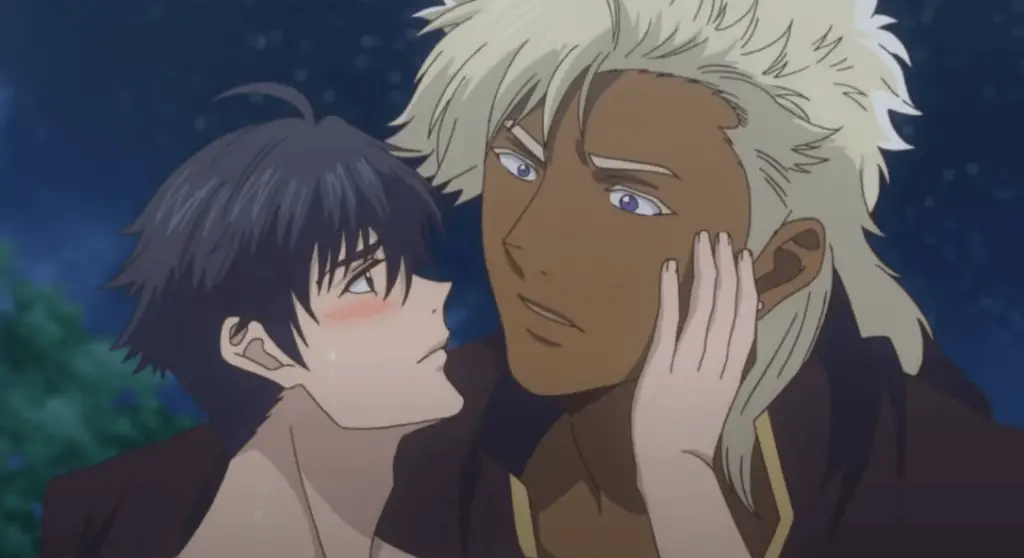 It is a pretty unusual yaoi manga to start our list. It can be a very addictive manga that you will feel connected to in no time. 
This could be one of those mangas where you can re-read it multiple times simply because it's so delicious.
The art is excellent, and the characters are compelling. 
If you prefer reading a Yaoi manga with a sweet, heartwarming storyline, this could be one of your options. 
This manga should be added to your to-read list immediately.
Give it a try until you're done reading a few chapters.
Kouichi Mizuki's handsome and athletic appearance makes him a well-known man among men. 
He is about to enroll in college and doesn't know where to go next. 
His basketball friends helped him get through difficult times.
Kouichi awakens to find himself in the middle of a large room. 
Caius Lao Bistail, Prince of Titans, tells him that he should be his bride. 
When Kouichi becomes completely insane about the whole situation, 
Caius suggests that he think about it for at least a month before making a decision.
17. Nani ka Ii no Mitsuketa!
Koharu is not one to cause trouble, so he is shocked when he finds himself in the nurse's chair on his first day at school. 
He takes a nap to rest and wakes up right next to the roof to feel better for the next class. 
He's not the only one smiling at Yoshiharu, who is happy that Koharu has finally woken up. 
Yoshiharu is going to go further than Koharu anticipates…
Manga senpais are often portrayed as attractive, popular men. Yoshiharu is all these things but he's also a very clingy dog. 
It's more than cute to see that tall man follow Koharu around, begging for his attention. 
Yoshiharu doesn't just chase Koharu. 
He also makes him undress at school and introduces them to the adult world of sex. This manga has a lot of sexiness!
16. Sick
Life can seem boring when you have all you want. 
Sudou is a good-looking, wealthy and well-known person.
He can get anything he wants, except for Kishi's attention. No matter what he does, Sudou can't get Kishi to become friends. 
Is there something else Sudou is looking for?
Sudou's decision to pick on Kishi is incredibly petty. 
When he was in middle school, Sudou encountered a girl that looked exactly like Kishi.
This incident left a lasting scar on Sudou's self-esteem for the rest of his life. 
The bullying isn't harsh, it's just something that a middle-school boy would do. Sudou tries harder to get Kishi's attention, but he doesn't seem to mind. 
It all turns out and they have a great time under the sheets.
15. First Love Encounter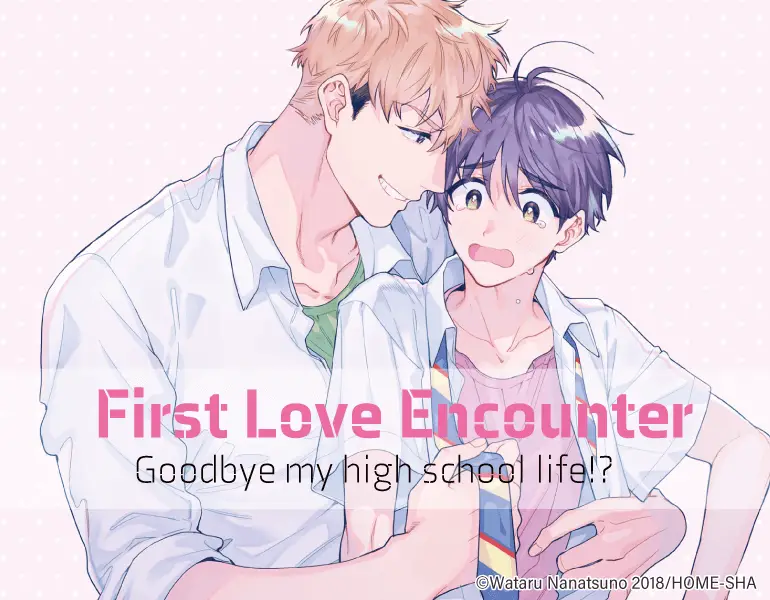 Mine hopes that his high school debut will be flawless, which could lead to him falling for a girl and eventually landing a girlfriend. 
But, life is not to his liking when he puts Hachikaku in harm's way, another student with a "tiny problem." 
Hachikaku is shocked and confused when Mine assists him with this issue.
He suggests that they should try some things to find the right solution.
Hachikaku's problems are interfering with his love life… Or what little is left after the girl he was seeing discovered that he couldn't get it up! 
My father didn't want to be involved in Hachikaku's recovery, but it appears that he will. 
However, he discovers that he enjoys helping fellow men in need. 
It's easy to imagine that there will be lots of sex between these main characters.
14. Love Nest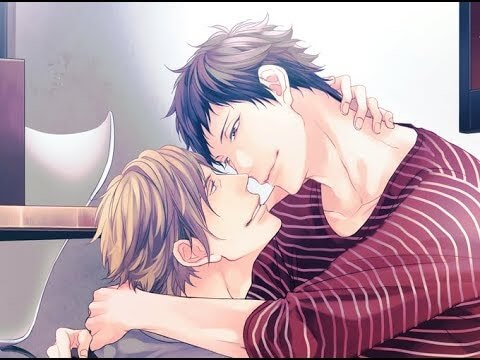 Heartbreak can motivate people to do things they would never have done in other circumstances.
In Hoizumi's instance, he decided to start dating men. 
He begins to frequent a gay bar, and he meets the master.
There, he tells him about his problems and how he hates living alone in an apartment building. 
The master listens to him and offers to let Hoizumi stay in one of his apartments. 
He doesn't tell Hoizumi that Asahi will be sharing the flat with him.
Two men living in the same room can create magic. 
Although it is not difficult to see what happens when two men share a home, we still enjoy the tension that builds between them. 
Although they don't always see eye-to-eye at first, Asahi and Hoizumi soon find themselves in a different kind of relationship. 
We love hot sex, and we can't help but enjoy a good story.
13. Papa S*x Caramelized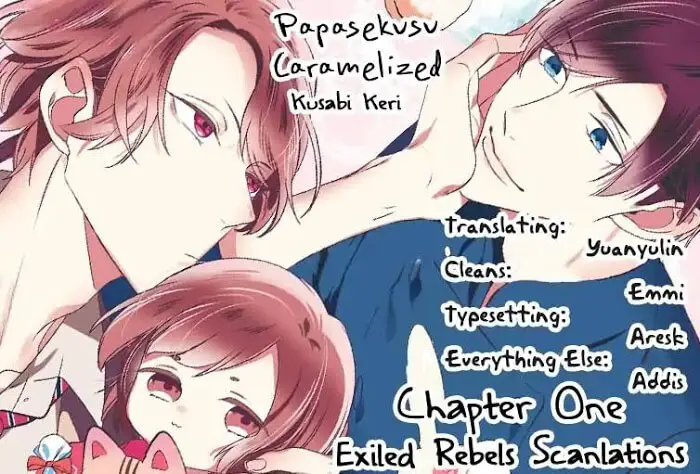 Minoru excels at what he does.
He's a charismatic leader at work and is devoted to his daughter. 
Minoru meets Niina, who is a patisserie owner, and immediately knows that he and his sweets must be featured in his next job interview. 
Things get a bit complicated when Niina discovers Minoru's deepest secrets.
Niina quickly discovers that Minoru is gay.
He decides to confront Minoru. 
Minoru initially refuses to acknowledge it but he cannot deny his feelings for Niina. 
The sparks fly and they decide to sleep together. 
Minoru hasn't been in touch with another person in a while, but he must do the right thing for Honami and he decides to split with Niina. 
But don't be discouraged. 
There is a happy ending after all the pain and suffering.
12. Ten Count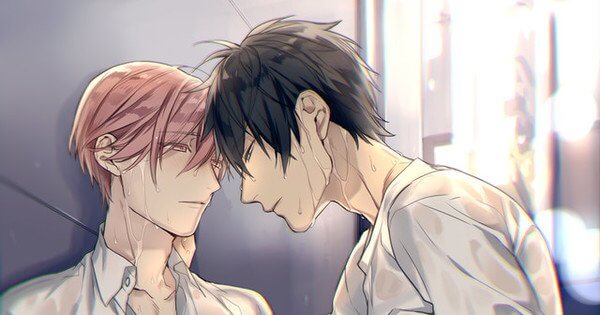 Ten Count is very dynamic when it comes to telling the story. 
Even though it does involve coercive measures, you cannot deny its great story and how amusingly they are presented. 
Once you finish reading it, it's hard to get rid of it in your head, and you feel heavy in your heart as if you were parting with a childhood friend.
This manga, unlike many others that only focus on BL (boys in love), actually shows you a close relationship. 
If you like stories-driven mangas, then we recommend you read this one.
ShirotaniIs is the secretary of Tosawa Corporation and the president of the company.
He has a compulsive disorder that causes him to always wash his hands so hard they bleed.
He also wears gloves whenever he leaves his house.
When he meets Riku Kurose due to an accident, he quickly learns about Shirotani's disorder.
He advises him to visit Shimada Psychologysomatics. 
Kurose, to Shirotani's delight, is the one who treats him. Is there any ulterior motive for Kurose volunteering to help Shirotani?
11. Elektel Delusion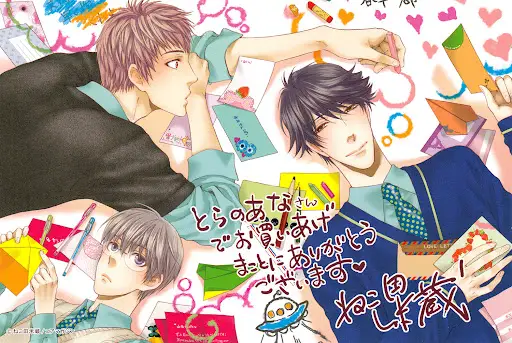 One saying says that a relationship that begins between best friends is never normal.
Elektel Delusion tells the story of two best friends and their charming love story.
You will feel connected to the characters while reading it.
Sometimes you may even want to comfort them. 
You read manga based on your mood, but it doesn't matter what mood you are in.
The Elektel delusion makes a great choice for reading.
Shunpei and Fumi are best friends, and one of their regular activities is to skip class to spend time on the roof. 
Fumi tells Shunpei one day that he believes he might have been gay.
Shunpei, as you might expect, is frightened for a second that Fumi may view him that way. 
Fumi reveals that he's already in a relationship with another woman. 
Are they telling the truth? Could he not want Shunpei freaking out? If you have the time, give it a try.
10. Ameiro Paradox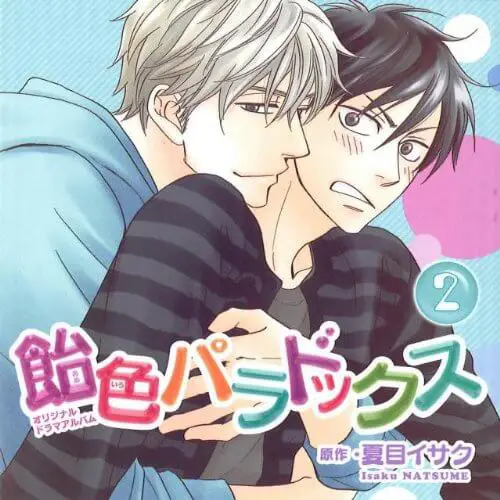 A prettier and more heartwarming experience is what Ameiro Paradoxmanga gives you. 
You'll love the manga, even if it's not your usual genre.
Before you begin this manga, are you ready to sacrifice your sleep?
Because this is how the story moves and will make you anxious. 
We think it's a great manga to read if your boredom is waning.
Onoe works is a weekly magazine reporter and Kaburagi is the photographer of the same magazine. 
Both consider themselves to be rivals, and there is no conflict between them. 
They are both rivals. While Onoe is honest, and Kaburagi has a strong sense of ethics, he is not the same…
If a stakeout group makes a change, Kaburagi and Onoe are given the task of working together. 
Could they both be pursuing a scandal and begin to care for one another? Or will their rivalry intensify?
9. Rutta to Kodama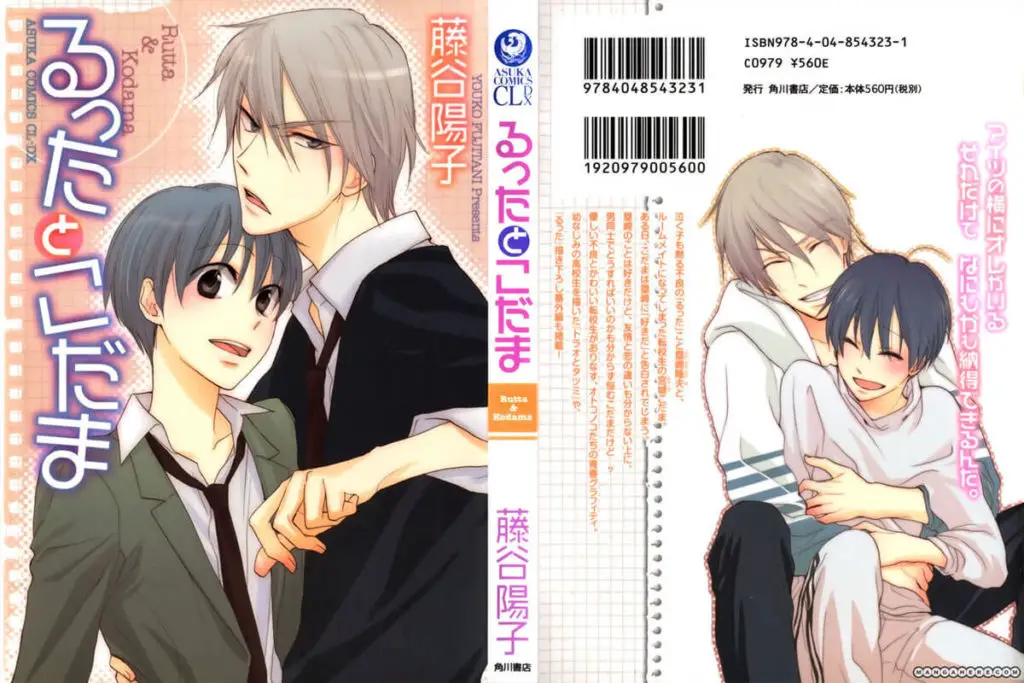 This manga is not for you if you don't like to read long stories with many conflicts between characters. 
This manga has just three volumes. It is straightforward to follow.
This story is simply adorable because every moment is filled with cute romance and funny conversations.
Keep this manga in your heart forever.
It is well worth reading more than once. It is one of the most acclaimed yaoi mangas of all time.
For so many years, Rutta was a delinquent.
He shares a room in the house with Kodama, a nice man.
His character becomes more conscientious. 
Rutta admits to Kodama his feelings, but he isn't sure if he is right.
Kodama sees Rutta's injuries from excessive fighting and decides to accept him.
He realizes how much he cares about him.
8. No Touching at All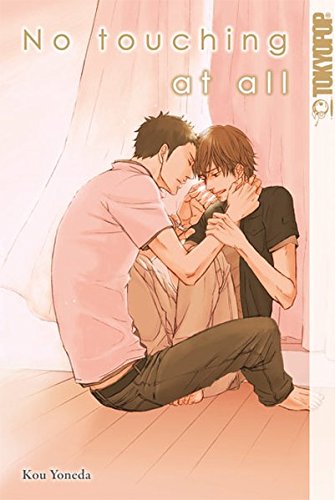 Another short manga with a fantastic premise. 
This manga is only one volume, but it has nine chapters.
It covers the story without flaws.
The characters and plot are very relatable. 
You don't have to think twice about the artwork. It is flawless.
It is a romance that transcends boundaries and it feels even better when shared with someone you love. 
Although there are no sensational aspects to this book, they can be combined into something truly touching.
Shima gets trapped in the elevator on the first day of work, he was accompanied by a drunkard. 
Shima is in serious trouble when he discovers that the man is his boss.
His behavior is very prickly, which is why he is so rude to him. 
His superior, however, helps him deal with his overbearing issues which eventually make his life easier.
Will Shima be capable of ignoring the past and entering into this complex relationship?
 Will he continue to live his normal life and behave as before? It seems impossible for him to do the former.
7. Mother's Spirit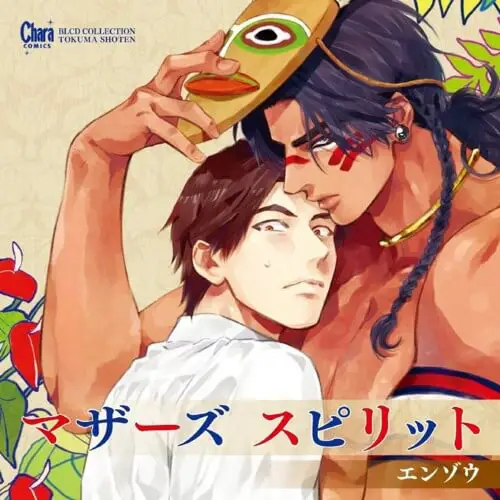 Ryouichirou could do many things, but he would prefer to take care of a native speaker from a developing nation who can't speak Japanese. 
He doesn't have much to choose from, as the chairman of the university where he works asked him for a favour. 
Qaltaqa, a skilled warrior, is devilishly beautiful, but he has no idea how technology works, and it's making Ryouichirou lose all his sense of direction. 
He would not feel strange after Qaltaqa called his name!
A good story about enemies and lovers is always a great thing.
If both characters are attractive men, that's even better! 
Ryouichirou is not a foe, but Qaltaqa doesn't get off to the right start. 
Ryou takes time to adjust to Qaltaqa's presence. 
It's still very cute to see Ryou following his proud tribesman around like a scared puppy. 
Qaltaqa is the master of his bedroom and doesn't require any assistance.
6. Crimson Spell
Rarely do you see anything good in yaoi manga featuring the fantasy genre these days. 
Then why not go for the best, even though they were made a decade ago? 
Crimson Spell, if you are looking for them, is the best.
It is a masterpiece in its field, with a standard storyline, and it is unsurpassed. 
Yamane Ayano is well-known for her talent and you have to admit, she did her best in this project.
Prince Vald is transformed into a beast by the curse of a magical, crimson sword. 
He sets out to break the curse with Havi, a handsome, and very sexy magician.
But Vald You don't know that Havi uses his talents and skills to reduce his wild appetite. 
Their journey is a twist to this unlikely relationship. 
You're ready for some?
Hardcore yaoi action then, just follow your instincts. It is one of the most popular yaoi mangas.
5. Therapy Game
Shizuma believes that rebound sex is the best way to heal broken hearts. 
He wakes up the next morning next to a man who doesn't remember a single thing. 
Minato, Shizuma's rebound partner decides to teach him a lesson. 
Minato attempts to conquer Shizuma's heart but the unexpected happens…
Therapy Game tells the story of Shizuma (a straight man who is having trouble with girls) and Minato (a gay man who wants to teach him a lesson). 
Minato's plan doesn't work out the way he wanted them to when Shizuma starts to show interest in him. 
Minato continues to go out with Shizuma, even though his plan to make Shizuma fall in love with him and then dump him is already failing. 
We will tell you: Straight to a hotel for love! You can't help but swoon over the gorgeous scenes.
4. Saikyo Yankee to Makeinu na Ore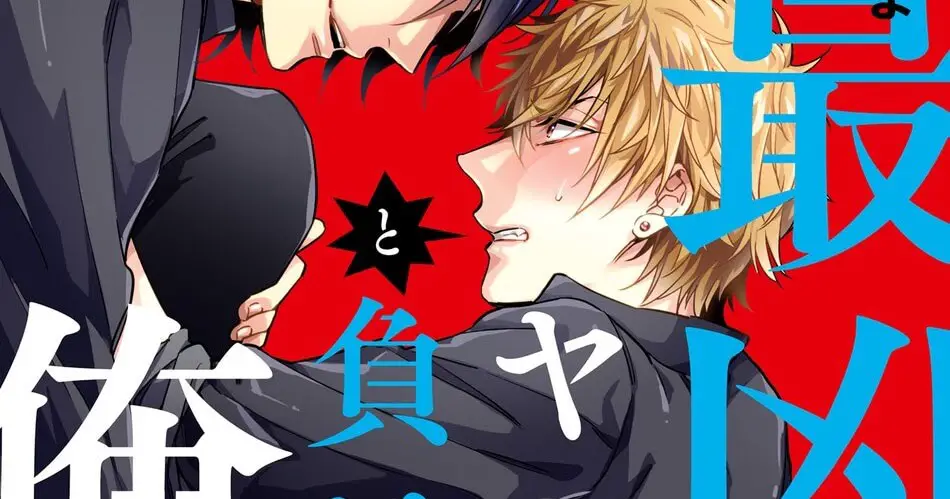 Akane is looking grim after he got into a fight and lost to some very tough guys. 
He is fortunate that Tarou and Ryouji arrive just in time to rescue him from an attack. 
Akane, despite his appearance, was happy to see his hero Ryouji come to his rescue.
He plans to use the opportunity to meet him but it doesn't work out as planned. 
Akane seems to be the interested one.
After Akane meets his hero Ryouji, life suddenly feels more exciting. 
His admiration for him grows as they become closer.
While Akane is obsessing about Ryouji's beauty, Tarou's feelings towards Akane change…
It takes Akane a while to accept what he feels.
We get some wonderful smutty moments between them. 
It's not just the raunchy scenes of sex that made this manga our favorite! 
It stands out even more because of its stunning art and character design.
3. Junjou Romantica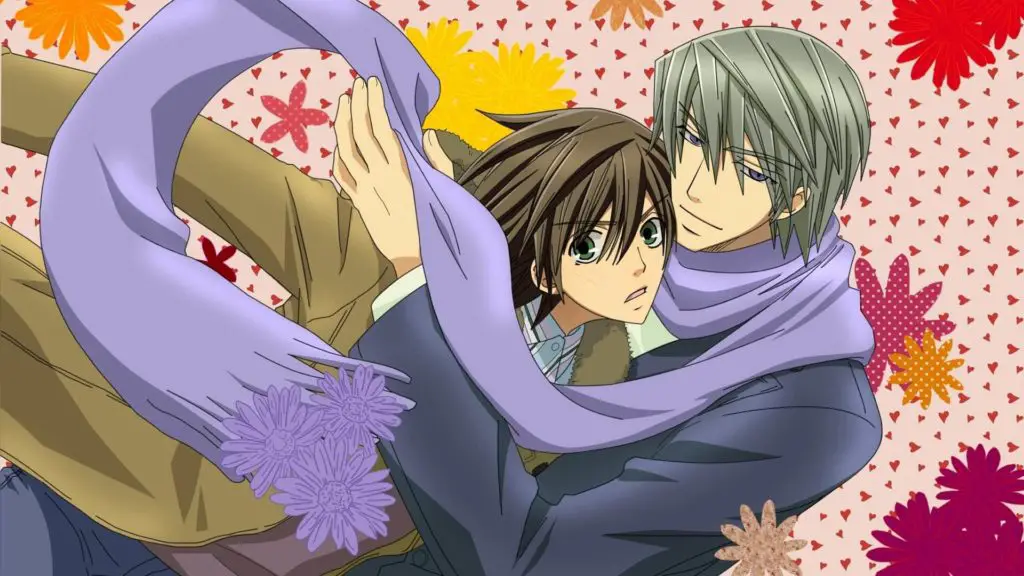 We have mixed opinions about this manga, to be honest. 
Although it is amazing, there are several things to be aware of before you read it. 
It might take you a few chapters to get into this manga.
Once you are in, it is impossible to get out. 
It is addictive. The Shoujo manga features a boy-to-boy relationship theme. 
You will be amazed at the progression of the story and the amazing scenes in the manga. 
You'll be a fan of yaoi manga, even if you aren't familiar with it.
Misaki Takahashi is a university student is studying for his exams.
Akihiko UsamiTakahashi's friend helps him to improve his teaching skills. 
Misaki stumbles upon a boys-love novel that tells the same story and suspects Akihiko of being in love with his brother.
Akihiko is happy to see Takashi's brother and his new fiancee when he visits. 
Is it possible that he is more interested in Takahashi than his brother?
2. Itonaga-kun no Koi no Ito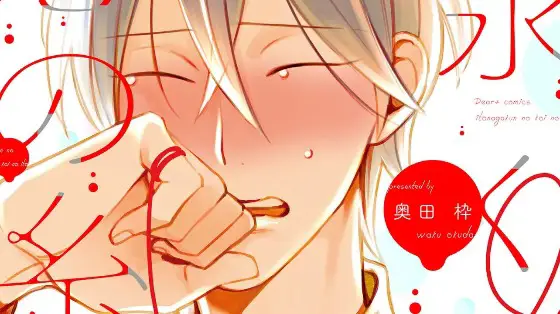 Itonaga was bullied in middle school because of his small eyes. 
Itonaga is determined to make the most of his traumatic childhood experience and become a better person as an adult.
However, he meets his ex-bully, Sanada on his first day at college. 
Itonaga's past experiences come back to haunt him, but it seems that Sanada has changed. 
Is there a happy end at the end?
Sanada isn't easy to trust. 
He even hurt Our Itonaga! 
As the story progresses, we see that he is trying to make amends. 
It will take Itonaga time to trust him.
We aren't complaining. 
We get to watch their relationship evolve from being strangers to something entirely different. 
Itonaga-Kun No Koi no Ito is a sweet story featuring one of the softest ukes you will ever see.
1. Acid Town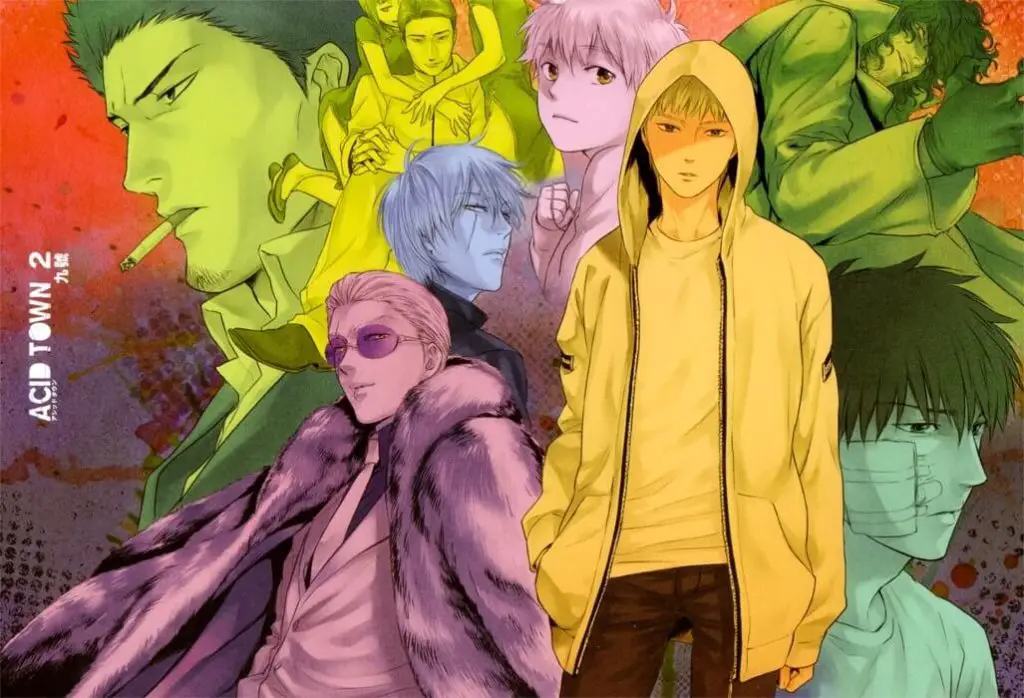 The final word is the #1 manga on our list.
Here it is:
Acid Town sounds unusual and uninteresting, doesn't it? Don't let this fool you.
You are about to discover something beyond fantastic. 
The story, characters, and entertainment. Everything is possible…
You will read the artwork over and over. 
It brings out some incredible scenes in every chapter thanks to its excellent pacing. 
This manga should be read at least twice, if not three times.
The story takes place in a city that is nearly devoid of law.
Tetsu, his best friend and the man he loves most, asked him to pay his brother's hospital bills. He stole money from the office. 
They fail every time and they never succeed.
Yuki is the young leader of a mob.
Kazutaka Hyodo. 
He offered a deal that Yuki would need to visit him once per week in exchange for all his brother's bills being paid. 
This is an intriguing deal, isn't it?
Here you have it. 
Now, we're done.
You can go through the titles to find the right one for you. 
Each manga that we have mentioned can be considered worthy. 
It is now that it is time you should be cool because this is one helluva hot ride!
We hope you find our list useful and that you enjoy the titles we have provided.
What are you going to pick from this list?
We'd love to hear your opinions in the comments section below.