Ecchi became such a common category among anime fans that we're seeing an explosion of new titles emerge from nowhere.
Many of these series, on the other hand, owe their popularity to manga, which is what we'll be discussing in this post.
The ecchi manga has it all, whether you like scantily clad women with oppai poking and out bras, suggestive acts, s*xual references from every paragraph you read or getting your imagination stimulated in a variety of ways.
Let's take a closer look at the top ten ecchi comics, which are sure to pique your interest in one way or another.
Let's take a closer look at the top ten ecchi comics, which are sure to pique your interest in one way or another.
10. SS Sisters (Super Sadistic Sisters)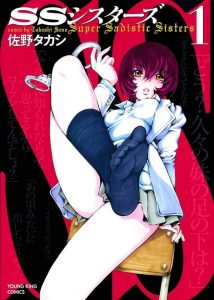 Sano Takashi produced Ss Sisters Manga, which was first released on February 19, 2010.
Before reading Ss Sisters Manga, ensure you are at least 17 years old as it contains genres such as Comedy, Ecchi, Mature, Romance, School Life, and Seinen.
This is a story about a (un)lucky guy who is humiliated in unusually sadistic and sexual ways.
9. Oretama (My Balls)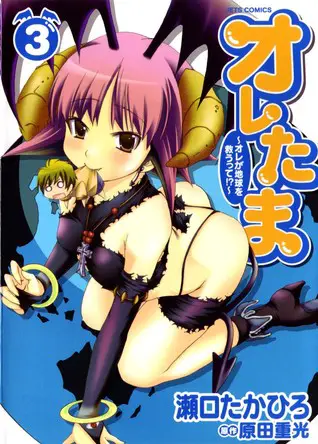 Kouta Satou makes the decision to pee next to a secluded temple another faithless day of a drunken party.
Unaware of Kouta, an angel was attempting to entrap the underworld's queen in a ball.
The queen of the otherworld is stuck within Kouta's balls as a consequence of Angel's screwup.
Kouta receives a warning from the angel before he departs. "May not come, and the queen would be published and ruin the planet." For the lusty Kouta, this was a major issue.
To make it even "harder" for Kouta, a lesser devil named Elyse is plotting to free the queen regardless of the consequences.
8. Minamoto-kun Monogatari
Minamoto-Kun was harassed by girls at school because of his "girlish" attractiveness. His dad remarries and takes him to move with his aunt when he starts college.
Minamoto, on the other hand, had no idea that his Aunt was planning any nefarious schemes for him.
As a result, upon his arrival, his aunt forces him to participate in an experiment in which he has sex with 14 different people.
She even instructs him about how to do it. A large number of female characters, as well as additional elements such as humor, make it one of the best ecchi manga.
7. Kono Shima ni wa Midara de Jaaku na Mono ga Sumu
Taro Kajiura and his mates from theTonan University study group went to Ikishima Island to find out more about Princess Kannon's history.
Around the same moment, the villagers of Ikishima were conducting an annual event that had been closed to visitors for more than 400 years.
The ramifications of breaking the tradition were much more serious than either of them had expected.
Taro Kajiura and his friends from a university research group go on a trip to Ikishima Island to learn about the origins of Princess Kannon.
But, the villagers of the island are holding an annual festival in which outsiders are banned to witness.
6. Haru to Natsu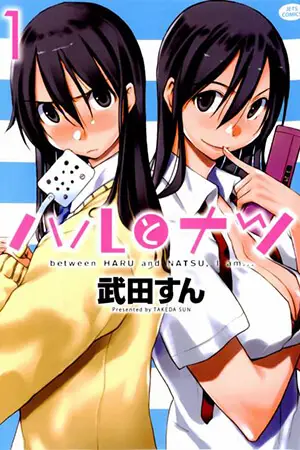 Takeda Sun's HaruToNatsu Manga was first released on October 12, 2008, and is a Japanese comic.
While reading HaruToNatsu Manga, please ensure users are at least 15 years old since it contains genres such as Comedy, Ecchi, Romance, and Seinen.
Makoto finds Haruna, a quiet, nice woman who is volunteering only at school's sports event.
And next time he sees her and he admits his emotions towards her, and she flatly refuses him, just to call him later to ask him out!
Natsumi, Haruna's "evil" twin sister, seems to be the root of all these muddled messages.
Natsumi is the polar opposite of Haruna; she's a brazen, obnoxious young lady intent on stealing everything she can with her twin sister.
Makoto is trapped among Haruna and Natsumi, who are squabbling about who will ultimately win him.
5. Dragons Rioting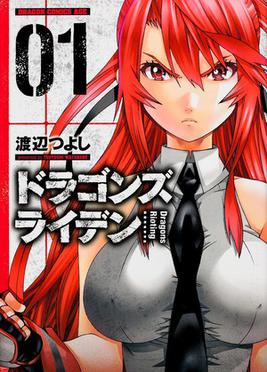 When Koei Sougetsu was six years old, he was hospitalized with the Hentai syndrome. That is to say, if he is s*xually aroused, he will die.
As a result, his father sent him to the mountains to study martial arts for ten years.
When he returned, he was moved to a new school where he was surrounded by beautiful, strong people.
How can Koei deal with this "challenge"?
4. Change 123
Change 123 leads Kosukegawa Teruharu, a Kamen Raider (a parody of Kamen Rider) fan who seeks revenge, and GettouMotoko, a teen with multiple personality disorder.
She was orphaned at a young age when her mother died, and she was raised by her three fathers, each of whom is a master of a different form of martial arts or military training.
Motoko's upbringing was subjected to unnecessarily intense training under each parent's supervision, straining her to the point that she formed three multiple personalities, Hibiki, Fujiko, and Mikiri, also known as HiFuMi.
Each personality is skilled in fighting skills learned from each master, which shapes their personalities as well.
When a stunned Motoko assures Kosukegawa she will do something if he does not disclose her truth, Kosukegawa occurs to watch Hibiki ruthlessly kick a perverted man.
They become fast friends, and Kosukegawa develops genuine affection for all of Motoko's personalities, as well as the other way around.
Motoko, on the other hand, believes that something should be done with the identities because her apparently unconscious acts of aggression can no longer be tolerated, so she and Kosukegawa set out to purge her latent rage and merge her identities into one being.
3. Blade Play
Sudou Kansuke is a twenty-year-old web user who becomes engrossed in the RPG game Munberdia.
One day he is regarded as a hero who wields the blade of light there.
The sword, on the other hand, is anything but a dagger. If you're looking for a good ecchi manga, I would suggest this is it.
2. Red Blood Red Legacy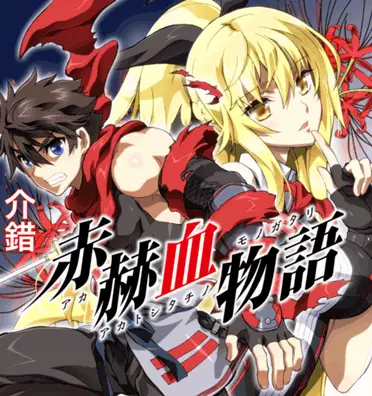 Kaishaku's manga Aka Akatoretachi no Monogatari (Red Blood Red Legacy) was published in 2014. It has 103 chapters in total.
Itsuki and Hayato, two adopted siblings who currently live in a mountain village, set out to track down a wolf that had been targeting the village's livestock.
Itsuki is about to make his move when a massive beast comes from nowhere, trying to snatch the wolf in its mouth and draining the blood out of it.
It was a massive, blood-sucking vampire deer that stared Itsuki down. Can the two brothers make it back to the village in one piece?!
1. Dead Tube
The internet is being taken over by a new famous site named Dead Tube. On this site, offensive graphical content is compensated handsomely.
As a result, gruesome killings are publicized on it. Tomohiro Machiya, a part of a Movie Analysis Community, is approached by Mai Mashiro to shoot her for two days.
Mai fatally kills one of their friends on the second day and asks Tomohiro to post the video to Dead Tube.
You can surely go for this one.