Its always fun when characters genders are get mistaken and these gender bender manga characters makes some manga very popular.
So today I am going to create a list of the best gender bender manga that are worth reading like 1/2 Prince, Ranma 1/2 and To-Love-Ru with a lots of gender swap situations.
If you like comedy genre then I think you will like this gender swap situations in these gender bender manga.
Lets begin the list of 25 best gender bender manga of all times.
25. Mei no Naisho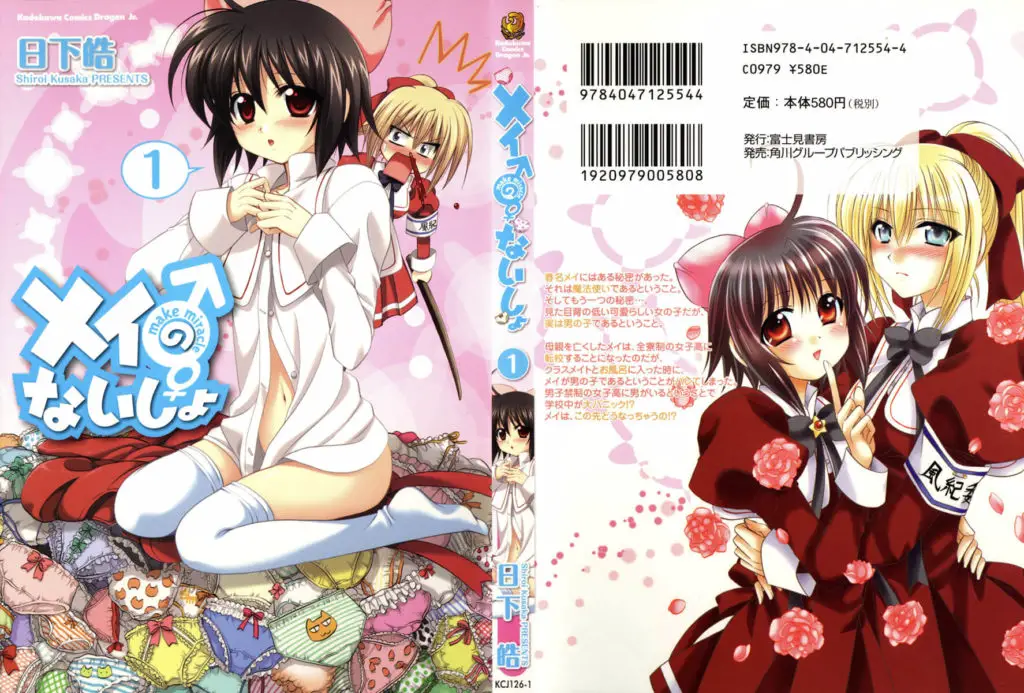 This gender bender manga revolves around the life of the title character Mei Haruna, an effeminate young boy who was raised by his witch mother as a girl, and always thought of himself as female.
His mother was the only family he had, so after she died, he transfers to an all-girls high school and comes to reside in the school's dormitory with his talking familiar cat Abel, and his roommate Fuuka Honjou, who is also a member of the public morals committee.
Shortly after arriving at the school, his new friends discover after a magical display in the dormitory community bath that he is actually male, though this comes as quite a shock to him despite him being aware of the physical differences between him and normal girls. Despite him being found out, and after some helpful intervening of the perverted student council president, the principal of the school decides that he can stay at the school.
The next day, Mei comes to school with Fuuka and apologizes for hiding the fact that he was a witch, and informs the others how he is apparently male. The other students quickly accept him as one of their own, and are impressed how he can use magic.
24. Kuragehime
The story of this gender bender manga centers around Tsukimi Kurashita, a huge fan of jellyfish (kurage, a wordplay on the "kura/mi" and "tsuki/ge" in her name) and a girl who moves to Tokyo to become an illustrator.
She moves into "Amamizukan," an apartment complex that is full of fujoshi (diehard female otaku) with a no-men-allowed rule.
However, one day, Tsukimi invites a stylishly fashionable woman to stay at her room at Amamizukan—only to discover that the guest is not who "she" seems to be.
23. To-LOVE-Ru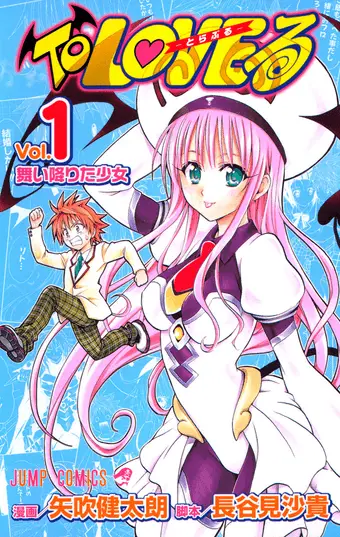 The story of this gender bender manga revolves around Rito Yuuki, a high-school student who cannot confess to the girl of his dreams, Haruna Sairenji.
One day when coming home and sulking in the bathtub, a mysterious, nude girl appears out of nowhere.
Her name is Lala and she comes from the planet Deviluke…
22. Ichinensei ni Nacchattara
This gender bender manga starts while on his way to school to confess his love to classmate Kusanagi Mikuru with a love letter, high school ninensei (2nd year in highschool) Takatou Iori gets run over by a truck to save a cute elementary ichinensei (1st year in elementary school) schoolgirl.
But when he wakes up, he's revived by a perverted doctor, as a full fledged female elementary ichinensei student and is now in the same class as the girl he saved.
21. Shinobi yoru Koi wa Kusemono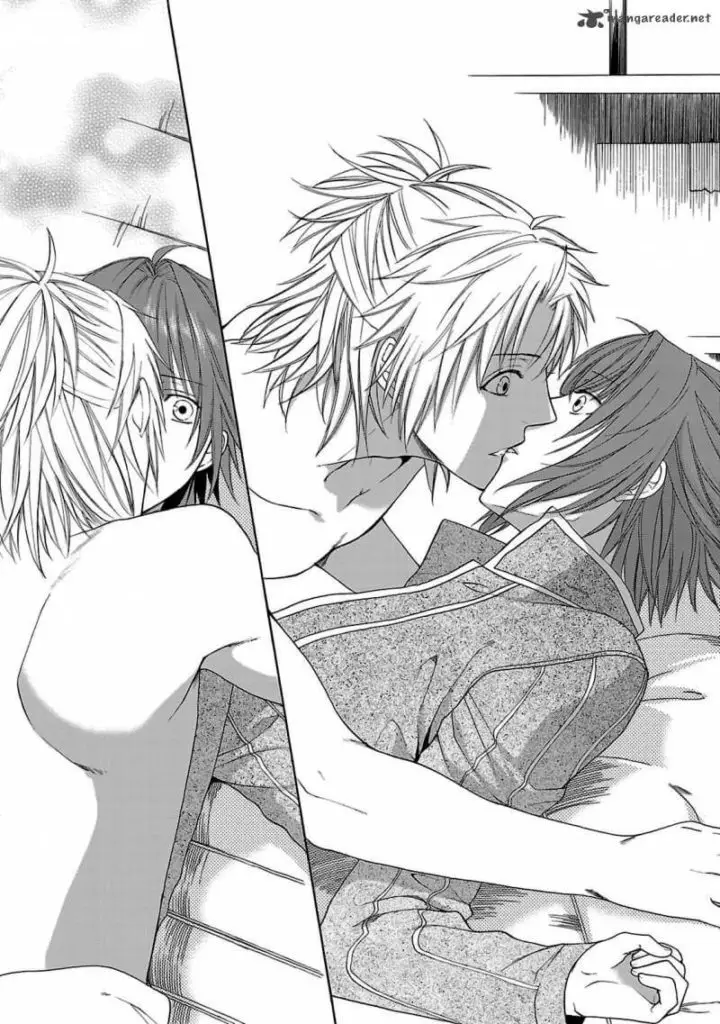 This gender bender manga is about Toujo family who wants to overthrow the Toyoda family at all costs. The current successor, Keigo Toujo has a very skilled aid by his side – Kanade Kamazaki.
A shinobi who joins the same all boys high school that Keigo attends.
But Kanade is a girl! What will happen when the meek Toyoda successor Eishi Toyoda falls in love with her..?
20. Usotsuki Lily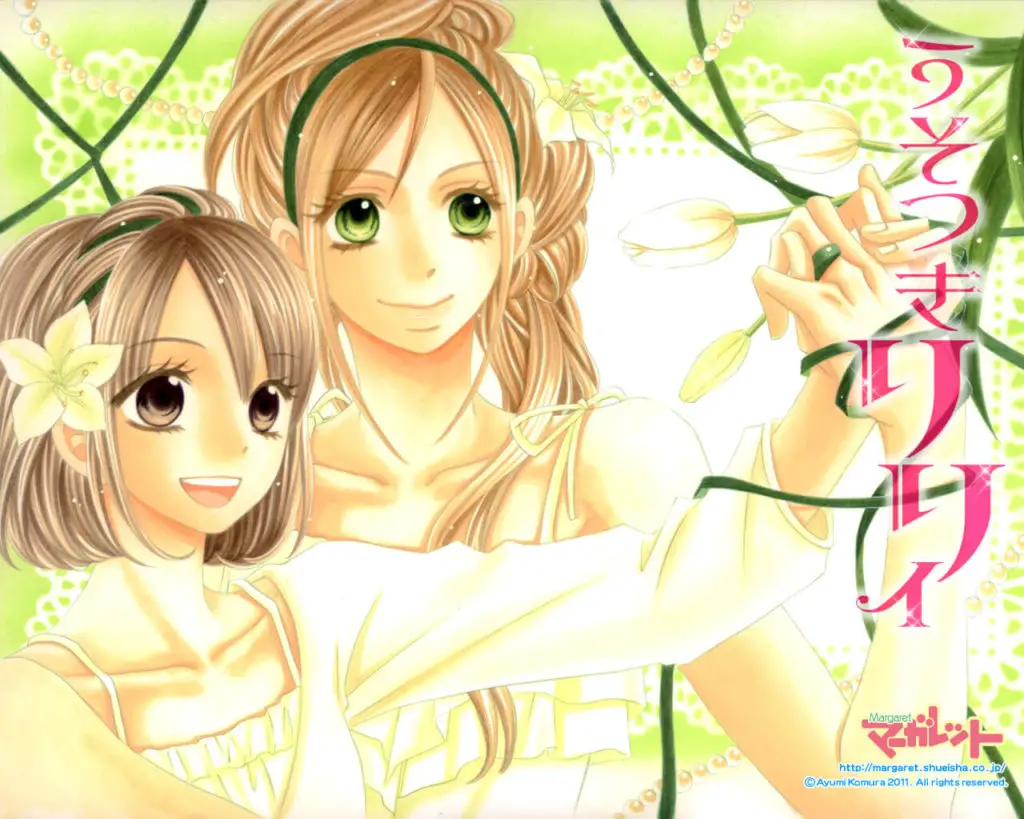 This gender bender manga is about Hinata Saotome who is suddenly asked out by En Shinohara, a gorgeous boy in her grade.
What she doesn't know though, is that his hobby is cross-dressing! En has always hated men, and whenever he sees his own reflection.
He punches out whatever is doing the reflecting (windows, mirrors…). To combat this hatred, he dresses up as a girl. Hinata decides to go out with him anyway, despite his weird hobby.
19. Kanojo Ni Naru Hi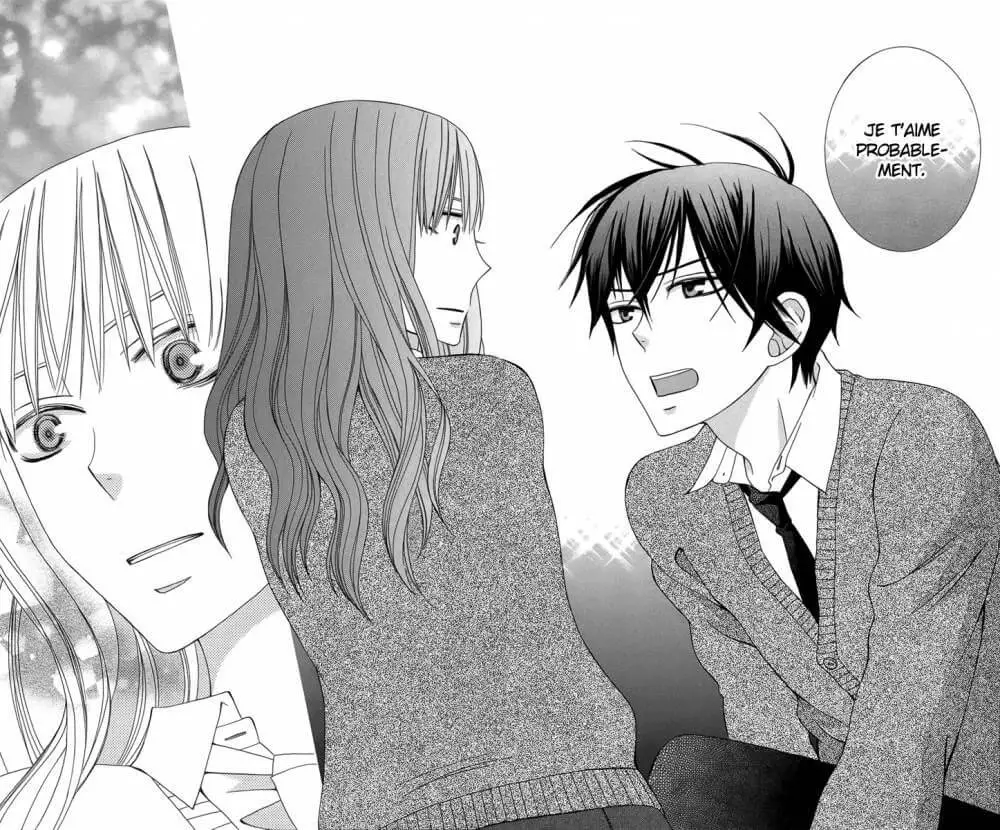 This gender bender manga is about childhood best friends Nao Mamiya and Kyousuke Miyoshi have always competed against each other, whether in academics and sports or trivial day-to-day things. Despite Nao winning every time, Kyousuke refuses to give up, hoping to defeat him in the future.
One day, however, at the age of 17, Nao is struck by a sudden illness and is hospitalized for several weeks, only to return as an "emerged" female. Much to the dismay of Kyousuke who is afraid of women, Nao easily accepts the situation and is ready to continue living life as a girl.
In a world where a gender shifting mechanism maintains a fixed male-to-female ratio, Kanojo ni Naru Hi is the tale of Nao as a boy who has switched genders, adapting to the change in his circumstances.
18. My Boyfriend is a Vampire
"When his sharp fangs touched the nape of my neck, I felt shocking senses arouse inside of me."
The destined meeting between Yoo Da-in, a guy often mistaken as a girl because of his beauty and Seo Kang-hoo, a handsome hunk that even guys would fall for. Yoo Da-in is b.i.t.t.e.n. by Seo Kang-hoo, causing his heart to stop.
"I definitely died… but how did I become a girl?!"
17. Reversible School Life
This gender bender manga is about Shuu Kaidou who is sent away to an all boys boarding school with a very strange rule: half the students must take turns to dress as girls!
16. Shounen Oujo
This gender bender manga starts in the former kingdom of Morrigan, countless lives were lost due to war and rebellion alike. When women usurped all positions of power, new laws dictated that only they could earn income and receive inheritances, while men lost the majority of their rights and were reduced to mere objects of scorn.
Morrigan became a queendom wrapped in an illusory peace. Outside of the royal court, especially, the people continued to suffer; however, now the men were subjected to the worst of the pain and humiliation.
Albert is a young orphan living near Morrigan's harbor. One day, despite warnings from his guardian Martha, he and his friend Theodore head toward the town's center to observe preparations for the Queen's birthday festival.
Unsurprisingly, as they are boys unaccompanied by an adult, they are captured by slave traders and immediately readied to be sold. An elegantly dressed man offers an exorbitant price in order to purchase them both—though he clearly displays a preference for Albert.
Introducing himself as Guy Schwarzwald, the man transports Albert and Theodore to a palace where they are to meet their new master. Albert is unsure what surprises him more—that he is now the property of Princess Alexia Lumiere, heir apparent to the throne, or that somehow she looks exactly like him!
15. AKB49 – Renai Kinshi Jourei
This gender bender manga is about people everywhere admire the popular idol group AKB48, and Hiroko Yoshinaga is no different. She dreams of becoming a member of AKB48, but stage fright gets in the way of every audition. Having failed so many times, Yoshinaga decides to tryout one last time before giving up for good.
Though uninterested in idols, Minoru Urayama wants to help Yoshinaga realize her dream. Disguising himself as a girl named "Urakawa Minori," he participates in the audition for AKB48 as well, hoping to assist Yoshinaga through the tryouts.
However, things go better than expected when both Yoshinaga and "Minori" are recruited! As he enters the world of pop music, Minoru must continue to hide his secret all while supporting Yoshinaga's dreams and finding one of his own.
14. Boy of the Female Wolf
This gender bender manga is about Eun-soo Cha has hated her mother ever since she was abandoned by her. Raised by her grandma, she became a wild child that likes to fight.
She has even disguised herself so well as a guy that people won't believe her even if she says she's a girl. She can fight well, and is even referred to as hot by girls. One day, however, her grandma's already bad health worsens, and she promises not to fight anymore.
When Eun-soo's grandma dies soon after, she decides to leave Dae-Jeon (where she lives) and goes to Seoul to live with her mother, despite still hating her, because she has nowhere else to go.
There, she runs into one of the best fighters, at her new school, and immediately gets on his bad side. What will happen? Will she break her promise to her grandma? Will love bloom?
13. Kunisaki Izumo no Jijou
This gender bender manga is about Izumo Kunisaki, a descendant of Izumo no Okuni, is often mistaken as a girl. It is the bane of his existence. His father and best-friend (i.e. the girl he likes) often laugh about it.
To top it off, he plays the girl roles in his family's Kabuki troupe. In this short, he discovers that that curse is also his greatest source strength and will prove just how much of a man he is.
12. Hana No Kishi
This gender bender manga starts since the day Ran Kurono's older brother was killed while protecting Sei Ohtori, she has dedicated her skills and life to one day becoming the First Knight of the next head of the Ohtori family, even concealing the fact that she's a woman forever.
For generations the Kurono family has served the Ohtori family as their First Knight, but 11 other lower knights with ill intentions of using the Ohtori family's authority vie for that title.
Not only that, but Sei is being tested for being suitable for the title of head of the family. Upon entering Saint Locks Academy, the days of both Ran and Sei's trials begin, all the while being helped by Sei's untidy and unrefined fiance, Ibara Tennou.
11. Boku wa Mari no Naka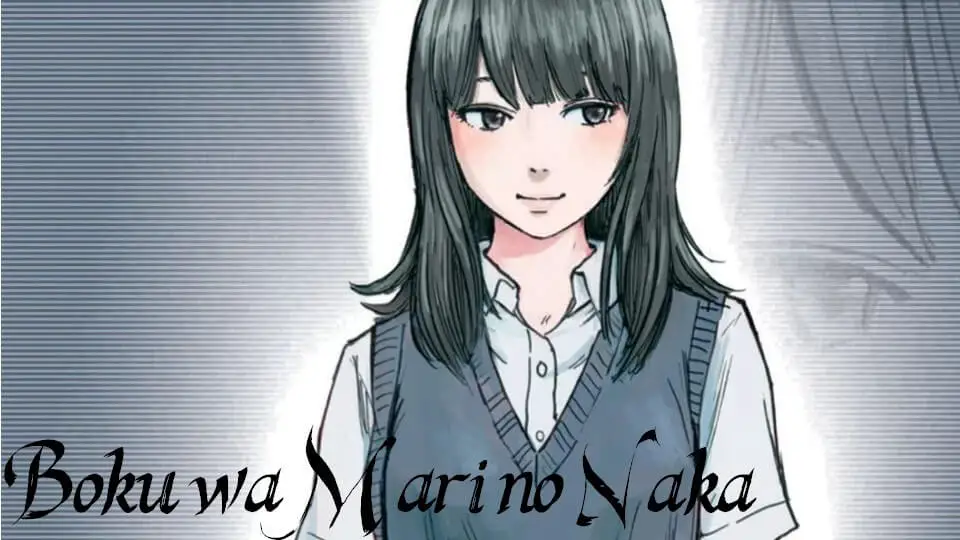 This gender bender manga starts when Isao Komori moved from the Gunma countryside to the bustling city of Tokyo for college, he believed this to be an opportunity to start his life anew.
Yet as months pass, Isao comes to realize that he hasn't made a single friend. Despite the time spent as a serious student, Isao drops out during his sophomore year to become a shut-in, killing time playing video games.
Isao's only saving grace is going to his local convenience store every day to see "The Angel of the Convenience Store," a high school girl named Mari Yoshizaki. Though Isao is content watching her from afar without confronting her, one day she turns to meet his eyes.
Without being able to remember a thing, Isao awakens in the body of Mari. Unsure of how he found himself inside Mari, or where the young lady he now possesses really is, Isao chooses to continue Mari's life in her place.
10. Houou Gakuen Misoragumi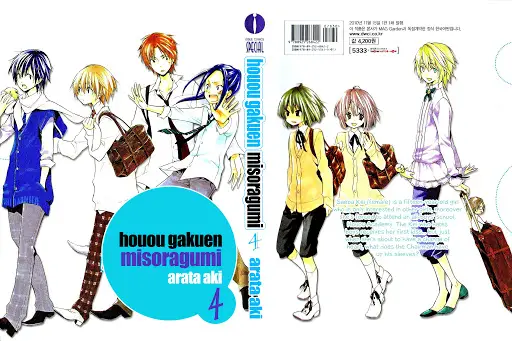 This gender bender manga is about Houou High who is a famous and incredibly prestigious all-boys school. It's also the stomping grounds for the sons of the most well-renowned families from all walks of life, which gives rise to rumors that it holds a monopoly on money and power.
Our protagonist, Kei Saeba, ends up enrolling in this veritable garden of blooming amateurs due to her mother's guile. Now she must pretend she's a boy for three years or she "will be erased"!
9. Prunus Girl
This gender bender manga is about Makito Maki who meets the adorable Kizuna Aikawa under the falling cherry blossoms on the day high school entrance exam results are posted. It seems destined that the two will end up together. However, Maki's dreams of getting a cute girlfriend are crushed when on the first day of school, Kizuna reveals she is in fact a male.
After the shocking revelation, Maki tries to move on from Kizuna, but fate has other plans in store, as the two start running into each other every day.
Though Aikawa is willing to extend a friendly hand, Maki still has a hard time getting over that Aikawa is really a boy. Nonetheless, as Aikawa drags Maki along on various adventures, he sees that Aikawa is truly a kind person and learns that people should not be defined by their appearance or gender.
8. Hatsukoi Zombie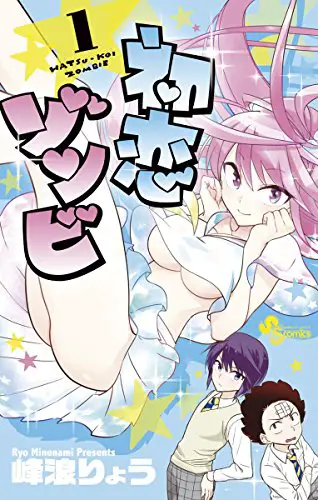 Love isn't easy nowadays and it's no different for Tarou Kurume, she does not want to be. The fact that he doesn't want an affair allows him to focus on his personal lifestyle and rules, however, one day, everything changes. 
A ball strikes him in the head, knocking him unconscious when that he is able to regain consciousness, he's met by a girl floating before him. 
Tarou is in complete confusion about what transpired and is completely clueless about who this mysterious woman is.
If you're thinking, "Oh, it doesn't sound like an obscene gender play, once you know the person is this "girl" truly is then everything will begin to become clearer. 
Eve is a witch, who is a girl, yet appears as an innocent boy who plays with Tarou however she likes. 
However, Tarou isn't having her, and whenever someone tries to send affection at him and he sends them out, trying to concentrate on what's at hand. 
This is the reason he creates the laughter that comes from the infidelity that happens between the characters. the constant matchmaking makes one think about what the reason is for Tarou does not to give in to Eve.
7. Love In The Mask Manhwa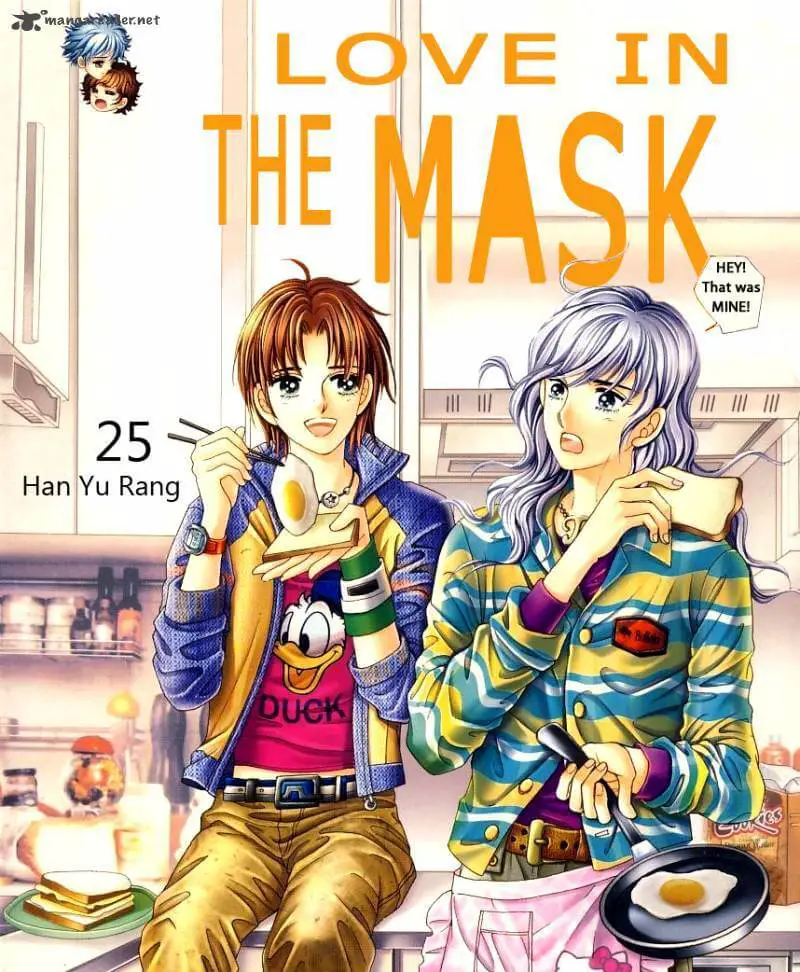 This gender bender manga is about Hyun-Bin who has been surviving on the streets by hiding the fact that she's a girl. In a tragic turn of events, her beloved little brother dies and Hyun-Bin runs away from the begging, from the gangs – straight into the clutches of a rich family.
Her life might have become better but it's far from rosy: she has to undergo strict training every day and guard the family's youngest member, innocent and princess-like Yae-Ha. There are only two rules, Hyun-Bin has to protect Yae-Ha with her life and no one must ever find out that she's a girl.
It's a lonely and cold way of life but a fateful encounter with the delinquent Yun-Ha becomes a catalyst of changes to come, where loyalty and a sense of duty clash with feelings of love…
6. 1/2 Prince
This gender bender manga starts when Feng Lan's brother encouraged her to play the virtual reality game Second Life, he told her that as a girl, she'd be doted upon.
To prove that she could be a better player than him even without a handicap, she was granted her special request for a male avatar.
Her adventures in this online RPG begin, as she discovers both the game and what it's like to be thought of as a boy.
5. Fukigen Cinderella
This gender bender manga is about Haruhiko Kanna who is just an ordinary man with an ordinary life. One day he meets 3 witches in a small room in the old clock tower, and that's when his ordinary life became not so ordinary at all.
With the curse, or gift, he was granted that he'll change to a girl once the clock strikes 12 Noon, and will return to his male self at 12 Midnight.
He then asks himself, "What on earth will happen if this goes on? Can I survive like this? Most of all will I turn back to normal again?!"
4. Kampfer
This gender bender manga is about Senou Natsuru, who is an average second year high school guy, has been chosen by the Moderators to be a Kämpfer.
Kämpfers are given a bracelet to activate their powers and fight the enemy.
Also, Kämpfers can only be girls, so upon activation, a guy would turn into a girl.
3. Yamada-kun to 7-nin no Majo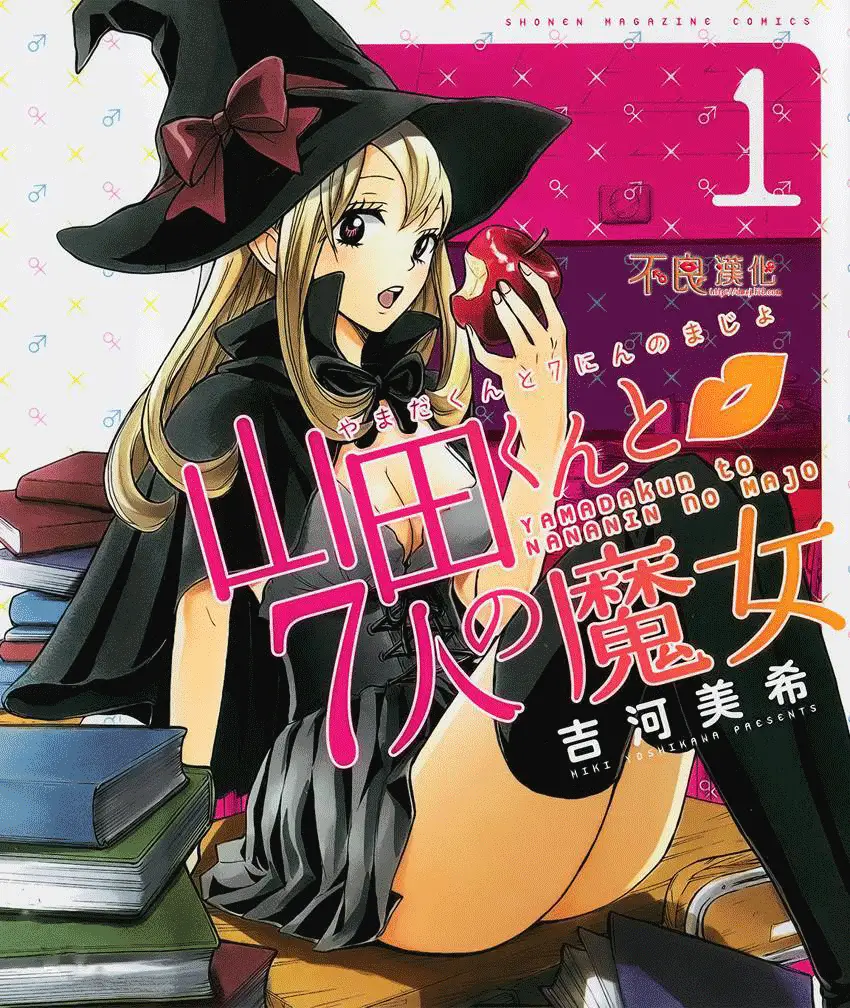 This gender bender manga is about a junior at Suzaku High, Ryuu Yamada is infamous for being a hardliner and a delinquent. One day, after being reprimanded for his poor performance and attitude toward school, he spots Urara Shiraishi, the grade's top student.
As Shiraishi is walking up the stairs, Yamada attempts to provoke her, only to trip and fall, taking her down with him. Eventually, he wakes up in the infirmary. To his surprise, he discovers that he is not in his own body.
It turns out that he swapped bodies with Shiraishi, and upon confronting her, he finds out that the catalyst for the swap was an accidental kiss during the fall. With the knowledge of this new ability, Yamada's eventful high school life has just begun!
2. Ranma 1/2
This gender bender manga starts in China, there lies a famous training springs, a place where martial artists can hone their skills to great levels. Unfortunately, the springs are also cursed!
Teenage martial artist Ranma falls into the "spring of drowned girl" and now changes into a woman every time he's splashed with cold water. That doesn't stop his father from engaging him to Akane, the daughter of an old friend and a tough girl who has better thing to do than worry about boys.
But Akane isn't the only girl who has a chance for Ranma's affections—two other girls have also been betrothed to him. But Ranma has better things to do than worry about his love life—such as making a plethora of crazy rivals and even more suitors!
1. Boku Girl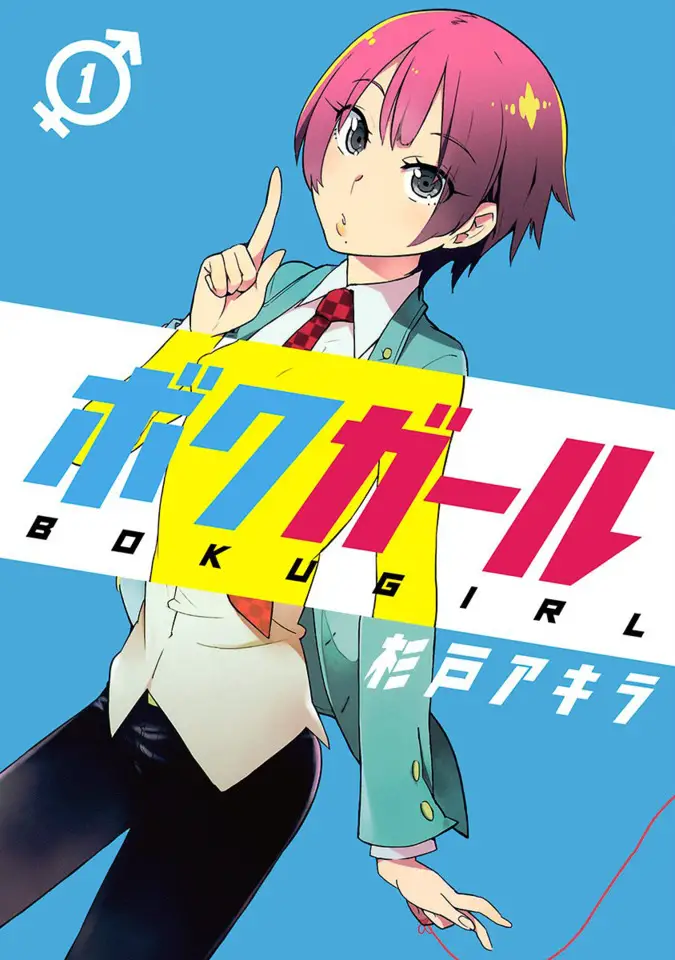 This gender bender manga is about Suzushiro Mizuki who is a 1st year high school student who has the difficulty of constantly being mistaken for a girl. It's so bad that he's endlessly rebuffing the confessions of many men.
Even the girl he has a crush on seems to think of him more as one of the girls rather than as a potential love interest. Meanwhile, the trickster god Loki has grown bored with playing her tricks on her fellow gods.
Turning her attention to the mortal world, she targets Mizuki for her next round of fun. The result: Mizuki wakes up with budding breasts and a missing part of his anatomy. What else is in store for Mizuki and how will he deal with it?