Śm*t manga is a genre which basically involves a lot of mature content ranging from romantic moments to more serious issue of sexual abuse, penetration and infidelity.
Śm*t manga includes shoujo-based supernatural themes and romantic stories of couple and a little bit of comedy scenes.
So, Today we are going to create a list of Best Śm*t manga you can read lets look out for a manga with sensual romance which will make you absolute fan of Śm*t manga.
Let's begin the list of best Śm*t manga you need to read today.
38. I Don't Want to Become Crown Princess!!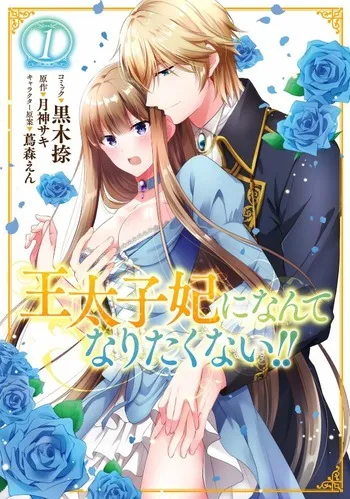 In her last life, Lidi was a princess in Japan. She is the daughter of a duke in this life.
She is getting married to Freed, the Crown Prince. People say that he is perfect.
"I don't want to marry a royal who has more than one wife, no matter how handsome he is!"
Lidi was upset, so she came up with a crazy way to break off the engagement.
37. Under the Oak Tree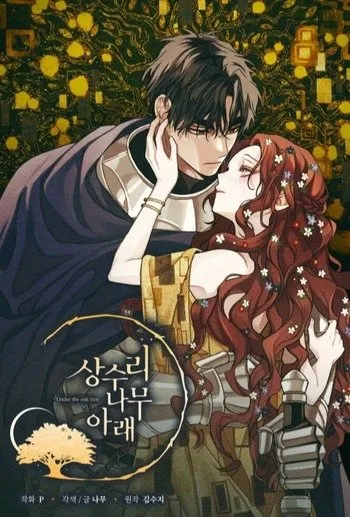 A perfect love story that shows how flawed people are.
Maximilian, a woman who stutters, is forced to marry Sir Riftan, but he leaves for war the night after their wedding.
After three years, he returns to her as a winner, ready to love her.
As her life with her husband begins, she can't help but wonder if she deserves all this love and happiness.
36. Isekai Furin: Maou Toubatsu kara Juunen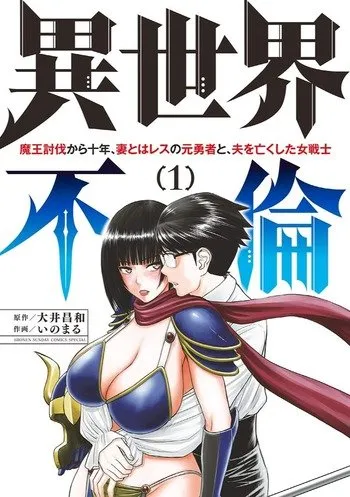 Yuta Shimabara died when he was hit by a truck, but he came back as a hero in another world and beat the Demon King with strength that no one else could match.
Ten years later, all he has to show for it is a normal, hard-working life.
But Lucas, a female warrior who is part of the Demon King Subjugation Party, falls in love with him.
35. Enji no Hogosha ni Dakarete Shimaimashita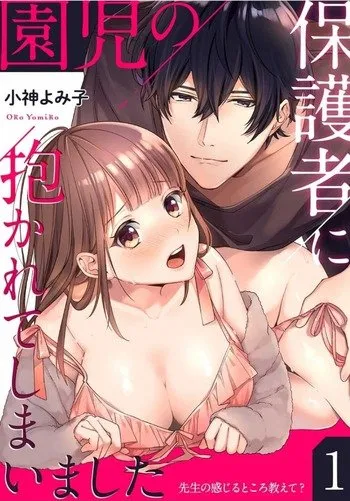 Sayaka is a kindergarten teacher, but when her boyfriend breaks up with her, she has to get a job as an adult to pay for her move.
But the parent of one of her students is her first client as a call girl…?
Andou-san is a single parent. Every day, he takes his son to school. He tells Sayaka to take the money and go home without doing anything.
Sayaka won't let Andou-san touch her, so he'll "touch her until the time is up."
34. Tonari no Seki no Hen na Senpai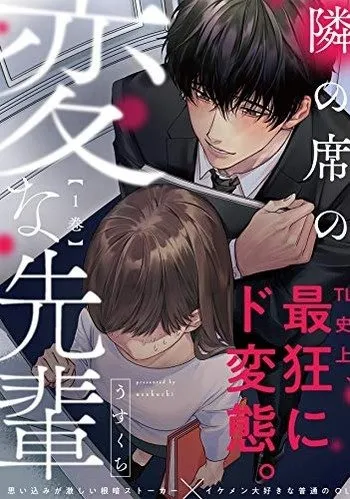 Mebuki Mayumi would rather have breakfast, lunch, and dinner with a handsome man.
She is suddenly moved to the sales department, where all the most attractive women work. This lucky turn of events is so good that it can only be called fate.
She says, "This is the beginning of paradise!" and dances wildly in her head. Every day, attractive guys are always around her.
The section manager is a good-looking guy who stands 182 cm tall and has a model's body.
Her maternal instincts are bothered by the new employee, who is harmless, and by the hot guy who was ranked eighth in the country in college tennis.
On the other hand, Mayumi only cared about one "man"
33. Masaomi-kun ni Metoraremashita.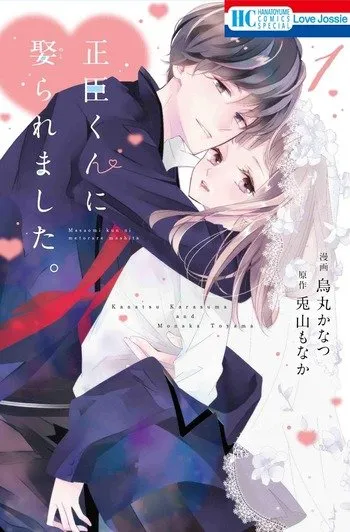 Since they were young, Chika and Masaomi have known each other.
Both of them were raised by one parent.
Chika would often visit Masaomi's house.
If Chika's mother died in an accident, she would have to leave Masaomi and everything else behind and go live with relatives far away.
Masaomi instead said, "We should get married, in my opinion.
Husband and wife, this is a true story."
32. Renai Gokko Sayokyoku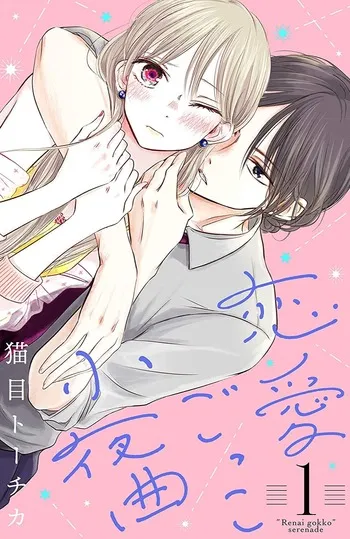 Sayo didn't get lucky when she saw her boyfriend cheating on her while she was at work.
Then, her boss makes her take part in a close coverage programme, but the composer, Kobuchi Chizuru, says no!
He will take part in the programme, though, if Sayo agrees to be his contract lover.
31. Dokuzakura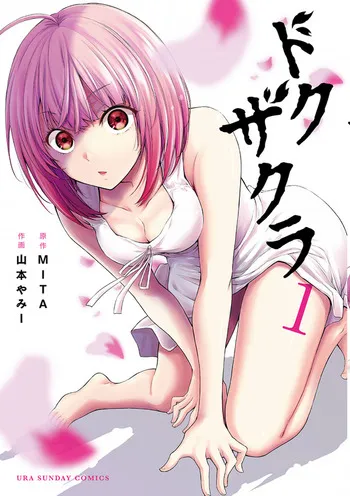 Ryougoku Atsushi is a college student who can tell when someone has "Favor."
He has a good life and lots of beautiful women around him.
But one day, a girl who says she was his "best friend as a child" shows up and ruins his paradise.
And maybe his life…
30. Game: Suit no Sukima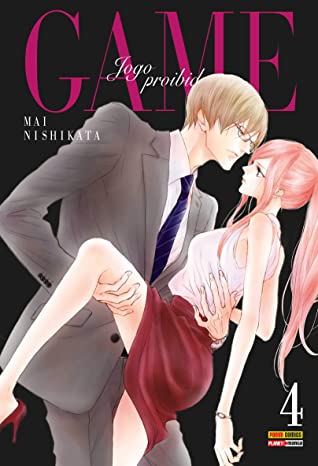 This sm*t manga is about Saya who is a modern working woman who doesn't beat around the bush.
She's more of a workaholic than anything else, which has made all the guys she's dated leave her and call her a "man."
This is because she's married to her job.
Then Kiriyama Ryouichi, a new worker, starts at her company. Kiriyama is unlike anyone she has ever met, but she doesn't know that there's more to him than meets the eye…
29. Shuudengo, Capsule Hotel de, Joushi ni Binetsu Tsutawaru Yoru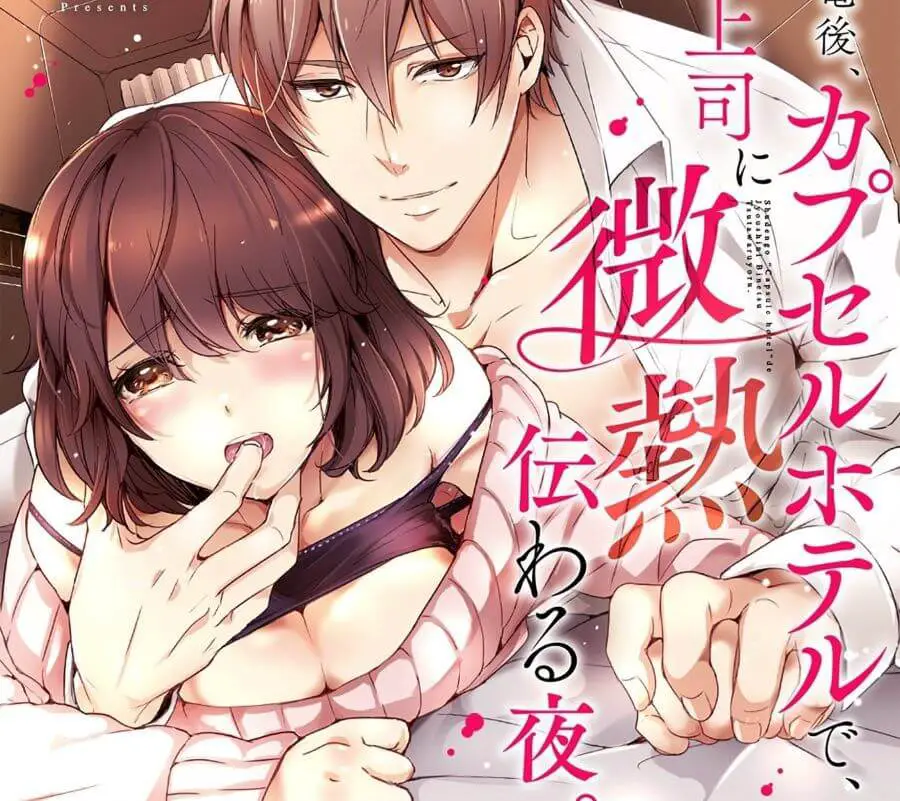 The sm*t manga centers on Minori, an office worker, and her boss Hadano, who are constantly arguing with each other.
One night, after a company drinking party, Minori and Hadano are having their usual argument, when Minori realizes that she has missed the last train.
They decide to spend the night at a nearby capsule hotel, but an incident forces them to share the same unit.
28. I Can't Do This Unless We're In Love!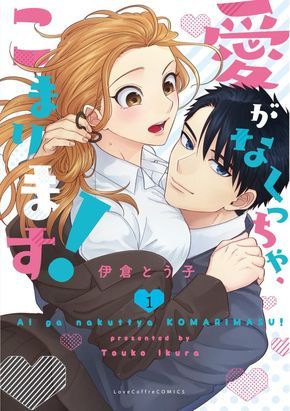 This manga is only worth reading if the person reading it likes it. The story is pretty good, but for some reason, it pulls you in completely, and you'll love it.
Even though it's a smt manga, it has a lot of cute parts and a pretty good ending. It's great to see how the characters grow and fall in love with each other. Because of this, it's one of the best smt manga.
Kazumi is 28 and has never been with a man. She is a tomboy. Her life is never interesting.
One day, a good-looking movie star asks her to dinner. She agrees to go out with him because she thinks it's her only chance.
But the date takes place in a very strange hotel room. Later, he tries to make her like him by whispering things like, "You don't have to love someone to do these things."
There are a lot of misunderstandings and sweet parts in this strange love story.
27. Over-Cumming Writer's Block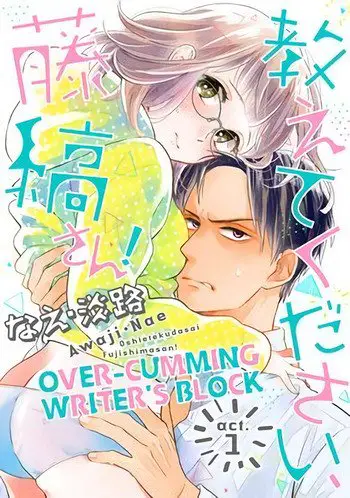 "Over-Coming Writer's Block" is a simple and silly manga, but it gives you a hell of an experience.
There won't be many characters in this sm*t manga, but the two main ones are enough to make it worth reading.
The story isn't very interesting, but the characters are funny and the art is good.
The way the story goes is what you'll like most about it. So, check it out if you want to read a sm*t manga with a little bit of an erotic idea.
Rio is a young romance writer who has been trying to write a good romantic novel. Her agent says that her writing doesn't make people want to be with her.
After a few dates, she meets a cute and attractive banker and begs him to tell her about his sexual experiences.
He hesitates at first, but in the end, he agrees to what she wants. Rio is glad that he showed her how to be more sexually appealing.
So begins the strange love story between a writer and a banker.
26. Black Bird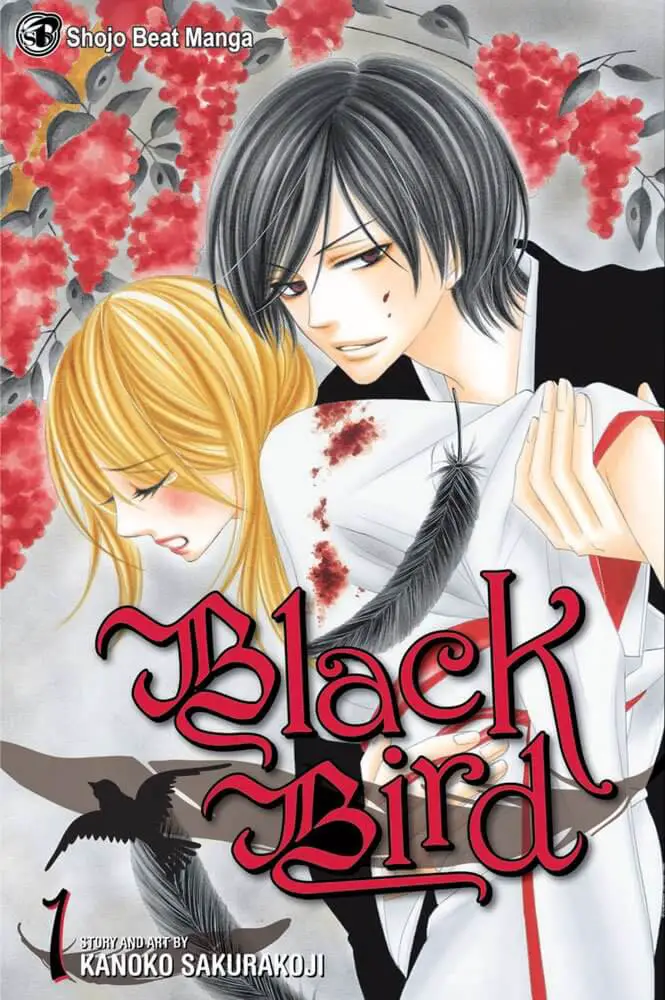 Misao Harada has been able to see demons since she was a child. She has vague memories of a boy who protected her from these troublesome creatures and promised to come back for her someday.
Misao wants to be normal and have a boyfriend now that she is in high school. One day, when she gets home, she sees that a beautiful stranger has moved in next door.
To her surprise, he says that his name is Kyou and that he used to be her best friend and first love.
The next day, Misao's 16th birthday, a classmate hurts her in a sudden way. He plans to eat her to stay young forever after he is revealed to be a demon.
When it seems like there is no way out, Kyou saves her and shows himself to be the leader of a Tengu clan.
Since making Misao his bride will make his clan rich, he gives her a choice: either sleep with him and become his bride, or keep getting attacked by demons who want to drink her blood because of its power.
25. S Love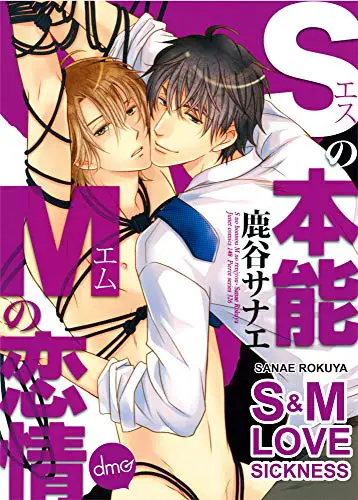 27, single, and a typical office worker.
She's not against being with someone, but she doesn't want to get married.
A lost man showed up in front of this kind of modern woman, Kanako.
Maybe this is a sign…!? No, but she doesn't want to love that guy.
24. Matamata O-bo-re-ta-i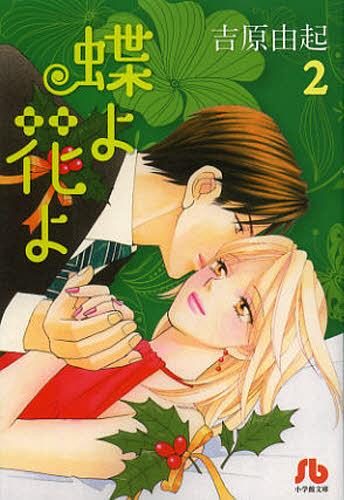 This crap manga is about Shizutani Miyako, a straight-laced magazine editor who is 25 years old.
She has a plan for her life and wants it to be steady and predictable. Since she is a humble person, she has never seen the sexual beauty of a body.
But for a new project, she meets Takamura Shuuichi, a photographer who is known for bringing out a woman's natural beauty.
As she works with him, she finds that her tough exterior is breaking down and that love is spreading through her heart.
Oboretai is a collection of short stories, as well as the above series.
It's a shoujo manga, but it's also a smt manga. It's still going on, but you can enjoy the different sxual encounters in the different stories.
23. Koi Chirakashite
A group of short stories about love and comedy. Where you'll find out how chance meetings can make you fall in love before you even know it.
The top floor is home to a mysterious man. But instead of coming in through the door, he comes up to the balcony?
A wife who likes a student at school and a husband who wants to set up a date between his wife and the student.
Still interested? If so, read this sm*t manga and enjoy the cute moments and steamy romance.
22. Mani mani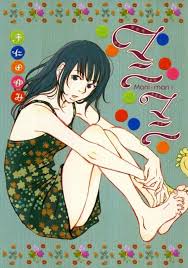 A collection of inter-related one-shots with feelings going deeper more than just cute love. A woman in her mid-twenties returns to her hometown in the countryside after losing her job.
By chance encounters, the unexpected meeting leads to something fruitful.
Large Small World A junior high school girl, who has a cram school teacher for her boyfriend and a delinquent girl for her best friend, keeps skipping class, but still does her homework.
What could be her reasoning?
The truant girl's mother tells the story of her youth, her love, and her life.
I don't really like the artwork of this manga. But if you are looking for some on-going one-shots with mature content then you can try to read Mani Mani.
21. Atashi Wa Sore wo Gaman Dekinai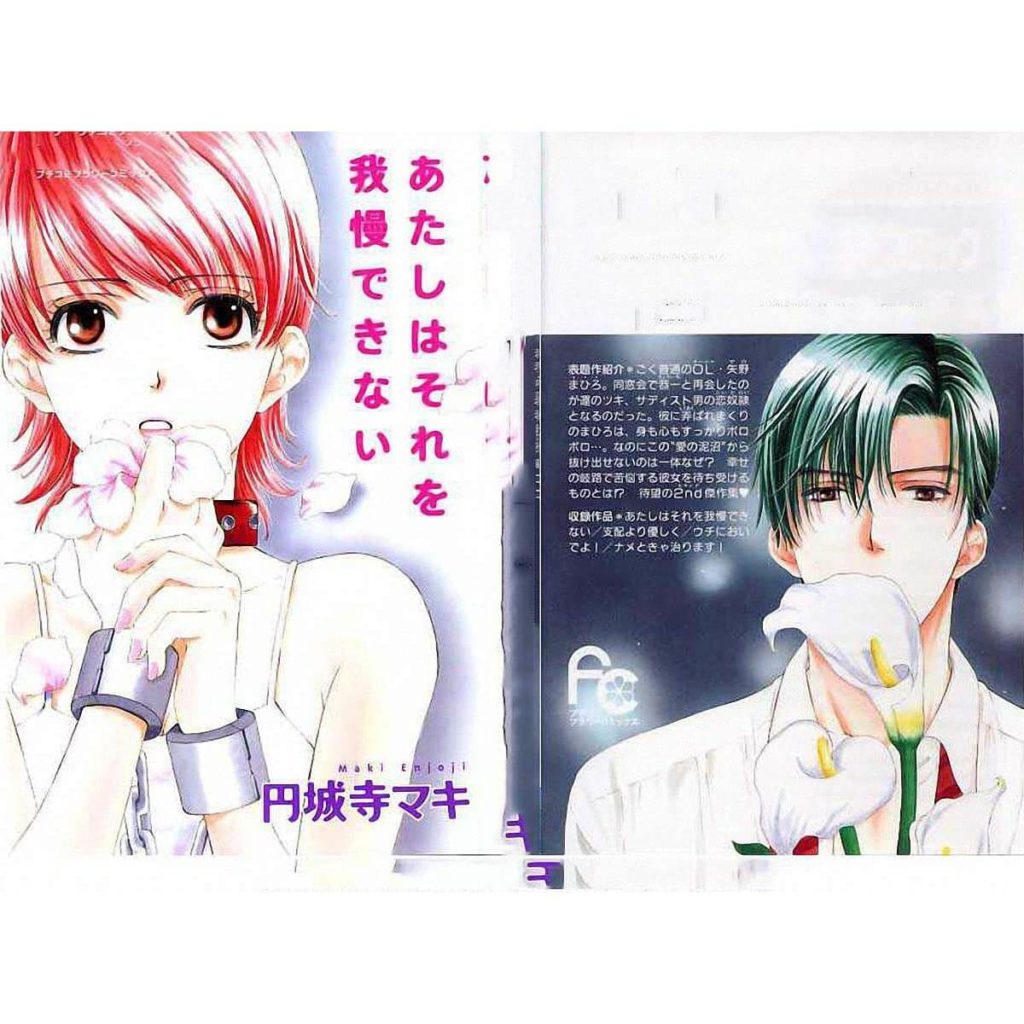 While working at an office, a very ordinary lady named Mahiro Yano becomes a slave to Kyoichi's passions.
He fools around with her, so she gets exhausted physically and mentally. Still, she can't find a way out of this love fix.
This is the long-awaited second collection of Maki Enjoji's masterpieces.
20. Akuma na Eros: Virgin Crisis
This sm*t manga is about Miu Sakurai, who's age 15, attends a Catholic school where she prays every day for her admired Shion Amamiya to return her love.
When that doesn't work, she places her faith in a book of magic and tries casting one of its spells. However, it's not love that manifests…
it's Satan! "The recompense for the contract to grant your wish is your virginity," he tells her, and this is Miu's virgin crisis!
19. Haou Airen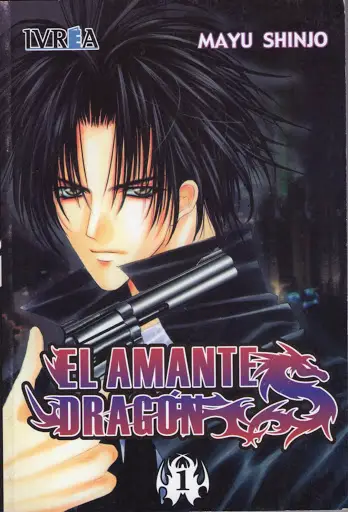 One day while walking home from her job, Kurumi Akino finds a wounded young man, and saves his life.
He mysteriously disappears after that, and leaves only the name "Hakuron."
Next thing she knows she's been kidnapped from her school, and is on a private jet with that man, heading to China.
It turns out she saved the life of the most infamous mobster in Hong Kong, and he wants her to stay with him.
18. Ren'ai Choukyou – Host Yuugi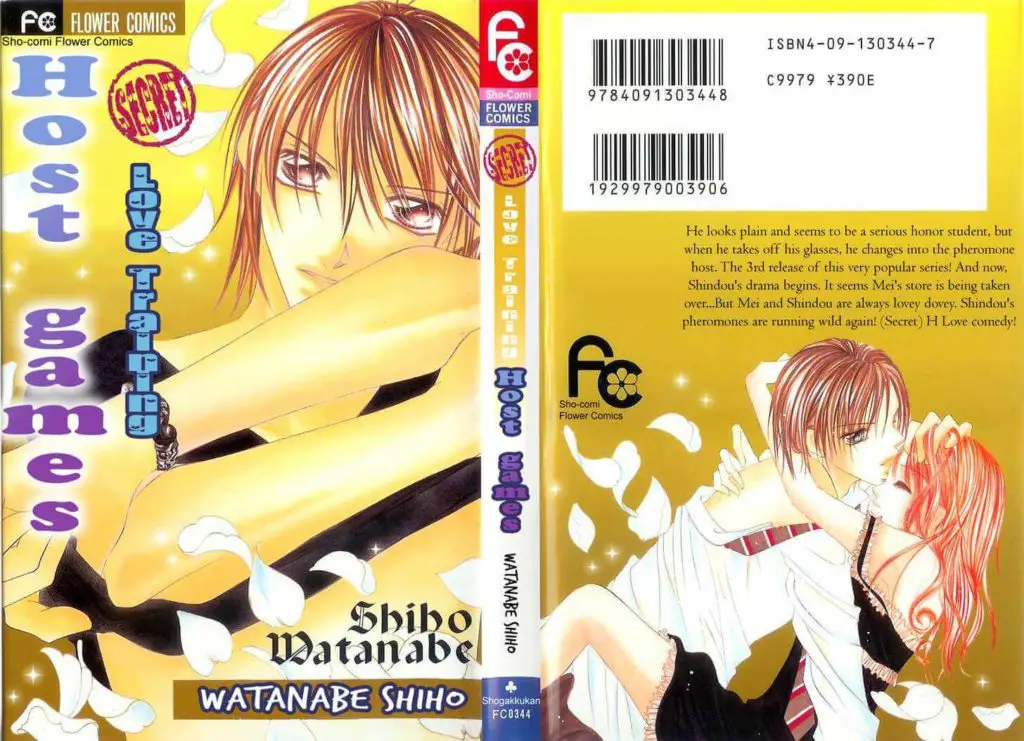 At first glance, Shindo appears to be a serious and outstanding student but when he takes off his glasses, he becomes an attractive nightclub host!
Although Mei is used to seeing handsome men at her parents' host club, she is attracted to Shindo's irresistible charm and sexy foul tactics.
17. Koi-iro✡Devil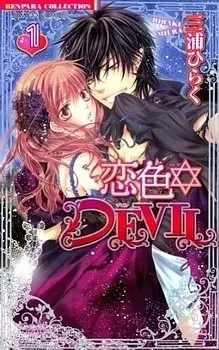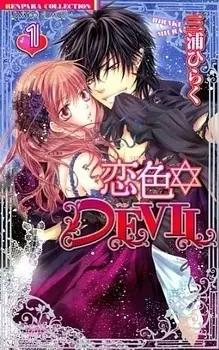 He's dirty and bad, and he calls himself "Oresama." He's a devil. Who he really is is…
Char, the Demon King from a world called Avalon, fell in love with Hashiba Rin, the daughter of a shrine.
Both of their hearts and bodies have been given to each other, but Shou tells Rin that he was his first love!
16. Mitsu x Mitsu Drops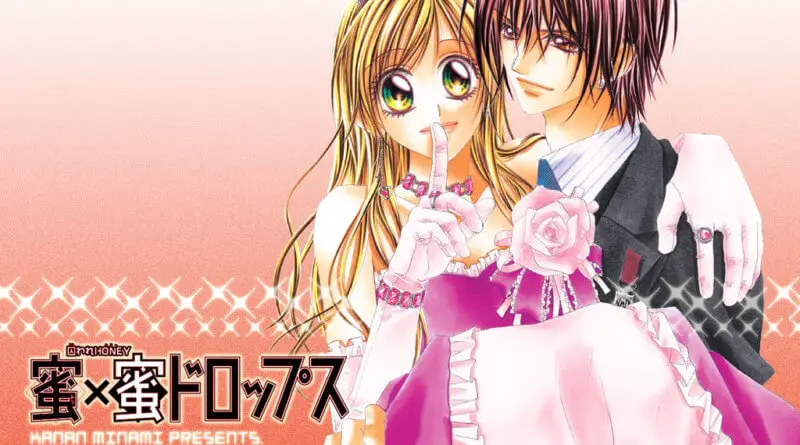 Yuzuru is a fifteen-year-old girl who is in her first year at Houjou Academy. This sm*t manga is about her.
At her summer job, she met Renge Kai, a rich boy who makes trouble and goes to the same school as she does. Kai is in a class called Kugeka, which is only for wealthy students at Houjou.
At the end of summer vacation, she finds out that Kai now calls her "Honey."
This is the name the Kugeka give to all of the regular-class students they choose to help them, so that the rich boys can do well without any trouble.
The good thing about being a Honey is that they won't have to pay for school.
Even though Yuzuru's family is having money troubles, she doesn't want to be Kai's honey. But leaving school is the only way to stop… What should she do?
15. Ai no Koe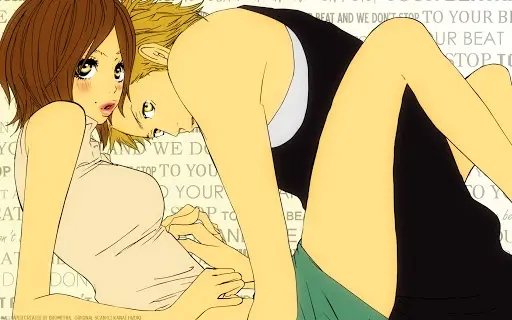 What if you find a sm*t manga with a good plot and some crazy situations that you won't find in any other romance manga?"
Ai no Koe "is there, so you'll find it there. It's different from other manga you've read because it has several stories with different characters in each one.
You can read the interesting love stories in this manga in about 30 minutes.
So, keep reading this sm*t manga if you want to kill time quickly.
So, it is one of the best sm*t manga of all time.
Five hot and romantic love stories that will make you laugh make up the plot.
Some of the songs are called Voices of Love, One Summer's Day, Rainbow Smile, Pictures of Us, and Teach Me Love.
Most of the time, these stories are about a couple where a girl meets her boyfriend's old friend at a reunion for the first time in a long time and they make love.
The name of a story about a young teacher and her student who live next door to each other is "Voices of Love."
So, we think you'll enjoy this sm*t manga the most.
14. Private Prince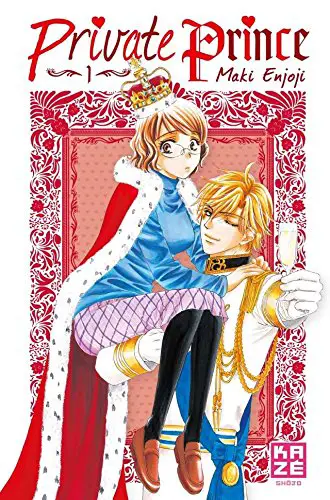 This sm*t manga is about Matsuno Kaoru who works for a department store that sells very elegant men's clothing.
At this department store, there is a mannequin named Mister Veirne that brings about good business to the store.
Kaoru begins to notice how life-like Mister Veirne really is until one day, Mister Veirne comes to life!
And so begins a very interesting relationship between the prince-turned-mannequin Sado Veirne and Kaoru.
13. Itadakimasu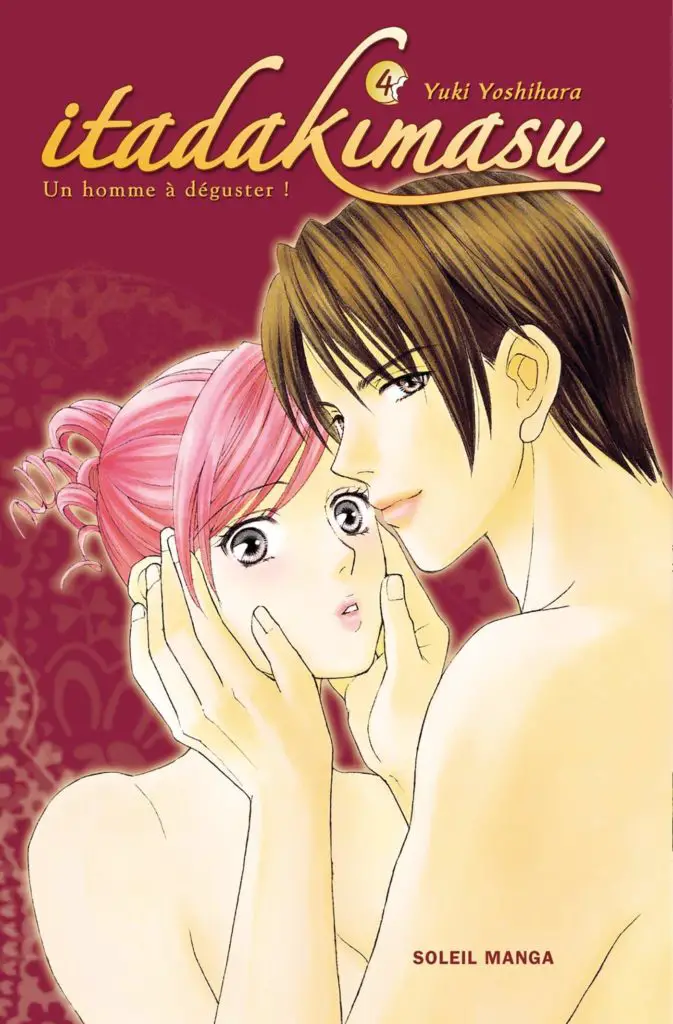 Itadakimasu is a sm*t manga by the same person who made Oboretai, Mata Mata Oboretai, Ningyo Ouji, Haa Haa, and Aisuru Hito.
It's about a young woman who got divorced and now works in a bridal salon under her ex-husband.
He wants Naeko to forgive him for cheating on her, but she doesn't want anything to do with him.
She meets the young man Ouji, who appears in her dreams, and they decide to get married.
12. Kindan no Koi de Ikou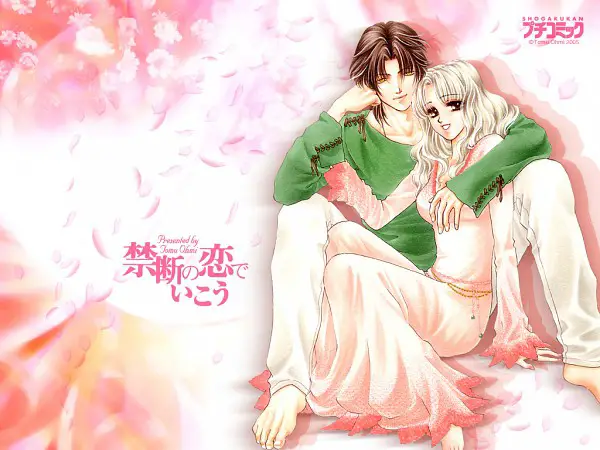 This sm*t manga is about Hisako who is saved by a beautiful wolf that turns into an even more beautiful man…but can a relationship like this work!?
The continuation of the story of Hisako and Yato seen in Kindan no Koi wo Shiyou and Zoku Kindan no Koi wo Shiyou!
11. Mitsuyokon Tsukumogami no Yomegoryou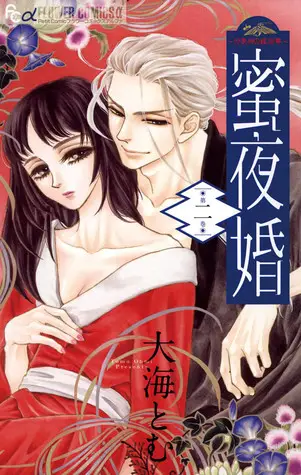 Midori has kept a secret since she was a child: she can see things that other people can't.
She only doesn't have to hide her secret in one place, and it's there that she vaguely remembers making a "promise" to a handsome but mysterious young man.
She thinks it was just a dream, but it was really the start of a magical but sweet wedding…
10. Ousama ni Sasagu Kusuriyubi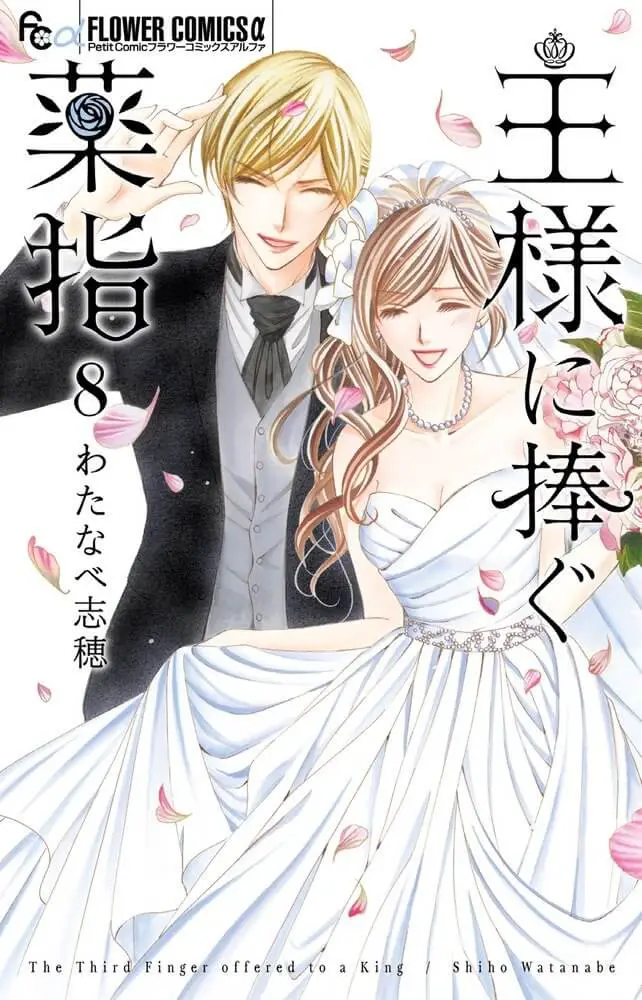 This bad manga is about a girl named Ayaka. She works in the bridal department of a hotel and is beautiful, but she has the worst personality.
Everyone calls her a "wicked woman" because of how she gets many men to do what she wants.
Tougou, the new manager of the hotel, has his eyes on her. He is the son of a very powerful person in town.
What does this man who acts like a king want her to do?
9. Anata ni Hana wo Sasagemashou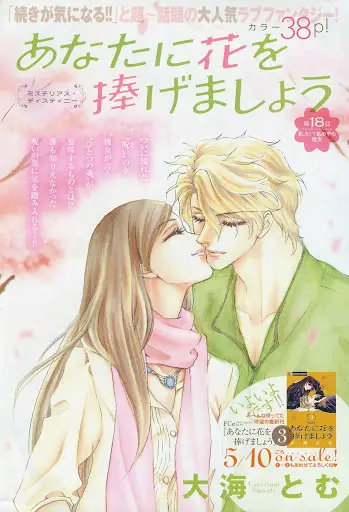 Hatanaka Seri, who is 22 years old, is the daughter of a wealthy family with no important name in history.
From the point of view of their parents, a marriage between them would not only be good for both sides, but it would also be very desirable.
Seri, on the other hand, is completely against it. She hates being forced to do something she doesn't want to do, and she doesn't even see how their marriage could work.
She and Yuzuki may have been friends when they were young, but they have grown apart and don't like each other anymore.
She was sure Yuzuki would agree, so she is surprised to learn that he is fine with what their parents have decided.
Is he just too lazy to rebel against his family, or does he have a much darker and more mysterious reason for wanting to get married so quickly?
8. Himitsu no Ai-Chan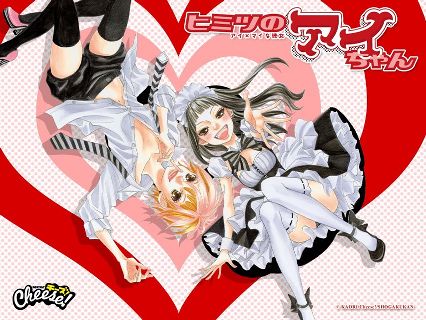 Aiko "Ai" Kasumi is a member of her school's basketball club and is athletic and a bit of a tomboy. She is very popular with the girls and can even play better than most of the boys on the team, except for Leo Amano.
Only his popularity matches how good he is on the court. Because she is jealous, Ai calls him her rival. Every day after practise, they compare how many love letters they each got, and she always comes out on top.
Ai's brother hires her to work at his maid cafe, which he calls "Spica." Since she doesn't look girly enough, a wig and some make-up are used to change her look. Leo and some of the other boys on his team go to the cafe one day.
She tries to hide because she's afraid they'll see through her disguise. In the process, she spills drinks on Leo. She is cleaning up after making a mistake when Leo asks her out on a date.
After thinking about it, she quickly comes up with a way to get back at him: she will make him love her and then dump him.
7. Ayakashi Koi Emaki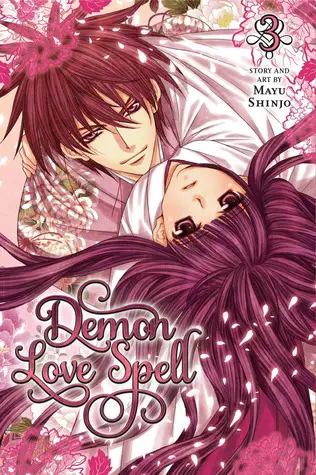 This sm*t manga is about Miko who is a shrine maiden who has never had much success at seeing or banishing spirits.
Then she meets Kagura, a sexy demon who feeds off women's feelings of passion and love.
Kagura's insatiable appetite has left many girls at school brokenhearted, so Miko casts a spell to seal his powers.
Surprisingly the spell works—sort of—but now Kagura is after her!
6. Hapi Mari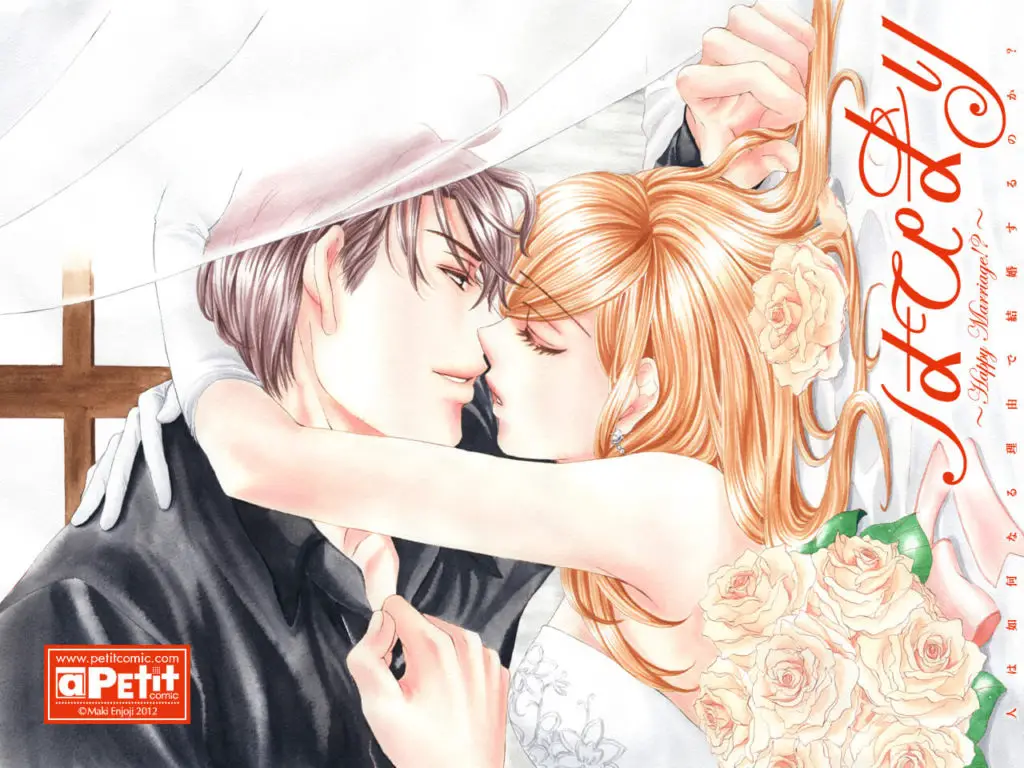 Men are the cause of all of Takanashi Chiwa's problems, so she's never had the time or chance to have a boyfriend in her whole life.
She works full time in an office and part time as a hostess to pay off her dad's debt from his failed business.
One night, a wealthy customer at her part-time job got her fired.
The next day, she is called in to see the president, who she had never seen in his office before, only to find out that she is going to marry him!
But what kind of a person is Mamiya Hokuto?
Will he add to Chiwa's problems or help her get rid of them?
How long will this marriage last?!
5. Kaikan Phrase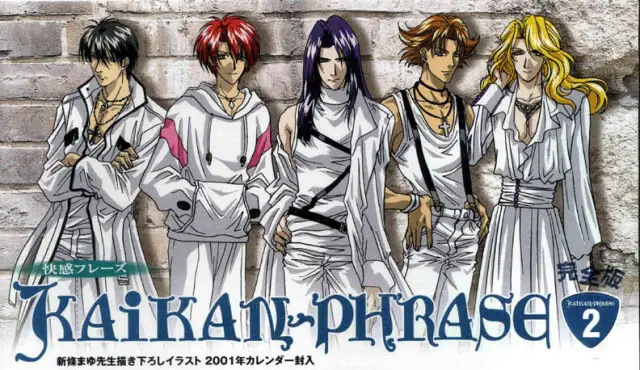 Aine never wanted to be a writer; she just made up some sexually explicit song lyrics to enter a contest.
She thinks she'll never see the lyrics again after she bumps into a man she doesn't know and loses them.
He turns out to be Sakuya, a well-known rock singer who is known for having a sexy look and writing sexy lyrics.
When he asks Aine to be his new lyricist, she is quickly sucked into the rough world of show business and the even rougher world of falling in love with a guy who is loved by millions of other girls.
4. Desire Climax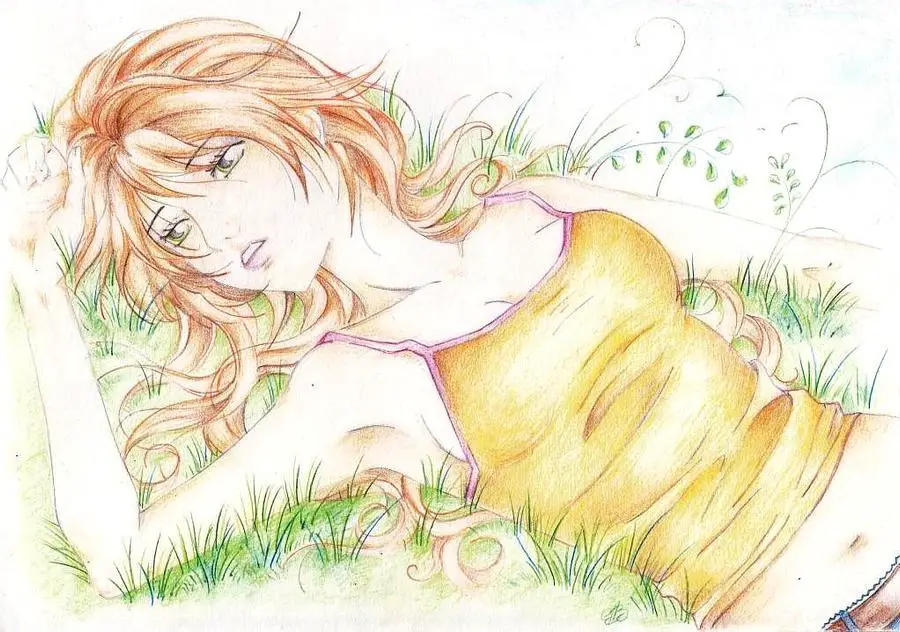 High school girl Mio Omori comes from a poor background. Life is hard enough for Mio, whose mother, an ailing widow, is getting treatment at a hospital.
With the younger brother, Hinata, being a school student, Mio has to work part-time jobs to support her family.
Her life gets even more complicated when a rough young man, Shoei Jinnai, throws money at her and steals her first kiss, claiming to have bought her.
Yokujou Climax is a romance that showcases the love-hate relationship between Mio and Shoei.
Mio realizes that there's more to the guy than it seems, and gains new insight about her own and other people's lives.
3. Cosplay Animal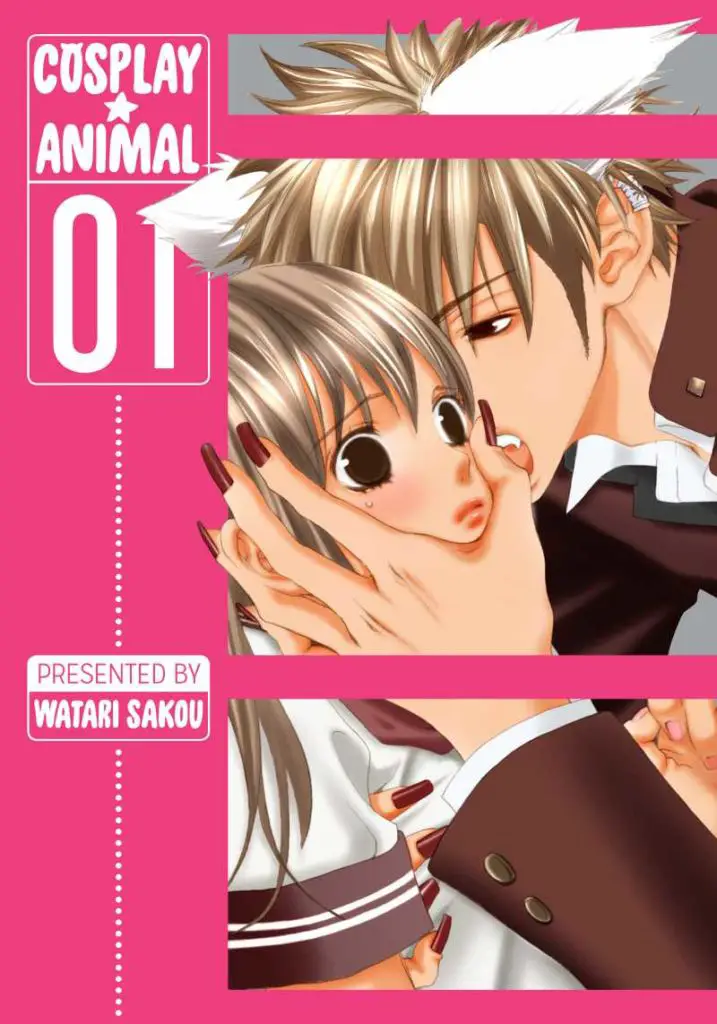 This sm*t manga is about Rika who is 19. She loves cosplaying, especially wearing high-school uniforms.
On an online dating site, she meets a high school student, Hajime.
He turns out to be her ideal guy and she meets him pretending to be still a high school student… Can this kind of relationship work?
2. Love Celeb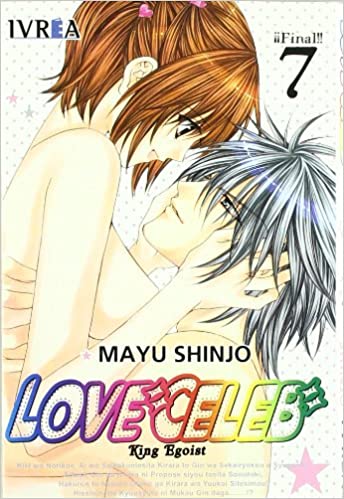 Nakazono Kirara has wanted to be an idol ever since she could remember.
Her manager Hanamaki even picked her to be the next "it" girl, but after a series of pointless and rather degrading gigs, Hanamaki thinks it's time to get serious.
But what is a "love celebrity"? Enter "Gin," a mysterious silver-haired man who saves her from producers who want her virginity in exchange for a job.
She doesn't know that Gin is even worse, but she wants to buy her anyway.
After getting away from him, she thinks everything will go back to normal.
So why is she now the girl everyone in Tokyo is talking about?
1. Midnight Secretary
Kaya thought she had found the perfect job when she became the private secretary of Kyouhei Touma, the director of a tableware company with the same name.
Kyouhei is a good director, but he is known for being rude and acting like a whore.
Kaya is working hard to show that she is good at her job, but one night she finds out by accident that he is a vampire.