When we talk about isekai manga or isekai anime we all feel like we have been transported to another world … metaphorically speaking.
This genre has been very popular in Otaku's because who doesn't want to get transported to a fantasy anime world it will be dream come true. So today we are going to talk about these isekai manga.
Lets dive into the best isekai manga you need to read today.
28. Sekai Oni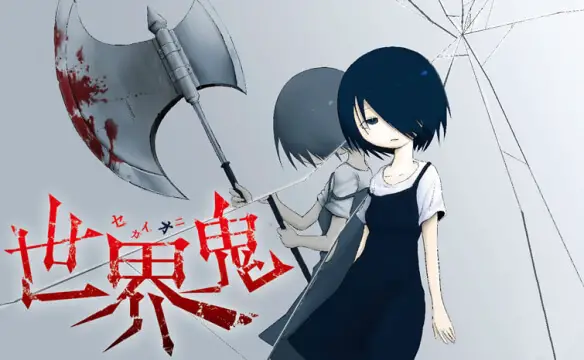 Sekai Oni follows the story of a little girl called Shinonome Azuma. With her parents dead or missing, Azuma has been taken into her uncle's family.
However her new family has been harshly abusing her, to the point she has become so mentally unstable she developed the rare syndrome of Alice in Mirrorland, which makes her see things that shouldn't be there reflected on mirrors, water, glass, etc.
Everything begins when the things she sees start affecting the real world directly, and the barrier between reality and illusion breaks apart.
Welcome to the world at the other side of the mirror. Welcome to Wonderland.
27. Spirit Migration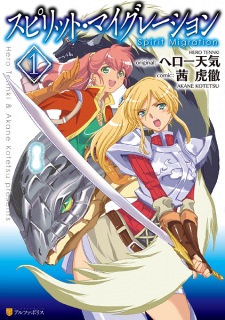 A spirit was floating in another world's dungeon, missing its memories.
Eventually "he" learned to possess other creatures and using the bodies of the beasts in the dungeon, made his way to the outside world.
Dragging a young female knight, a pretty young lady, and even a beautiful mercenary into the mix, our protagonist begins his great adventure in this world!
26. Tales of Wedding Rings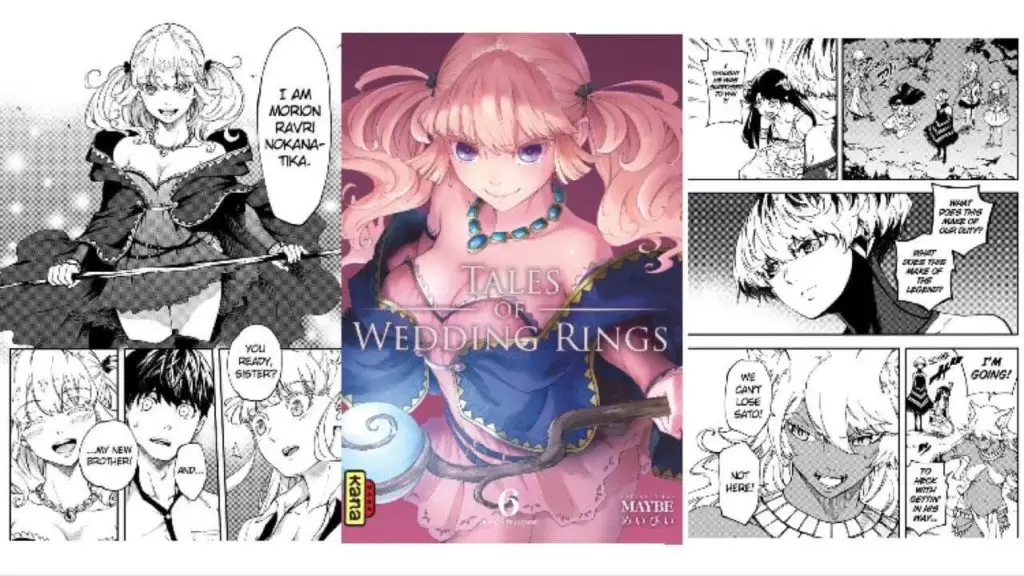 Satou has been in love with his childhood friend and neighbor, Hime, ever since she and her grandfather appeared out of nowhere 10 years ago.
Now a dazzling, yet mysterious high school beauty, she makes it more and more difficult for him to confess his feelings.
As the anniversary of their first meeting is nearing, will he muster up his courage to transform their friendship into something more? Or will an entirely different fate await this tightly bonded pair?
25. How NOT to Summon a Demon Lord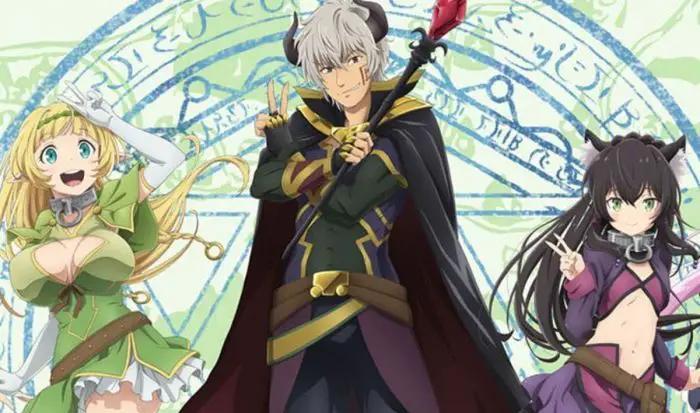 An elite but socially-stunted gamer finds himself in another world, inhabiting the body of his character Diablo.
Despite his powers, his awkwardness keeps getting in the way, so he decides to pretend to be a Demon Lord and soon finds himself with a pair of slaves: a well-endowed elf and a cat girl.
Together, they struggle with everything from interpersonal relationships to diabolical beast battles.
24. The Dungeon Seeker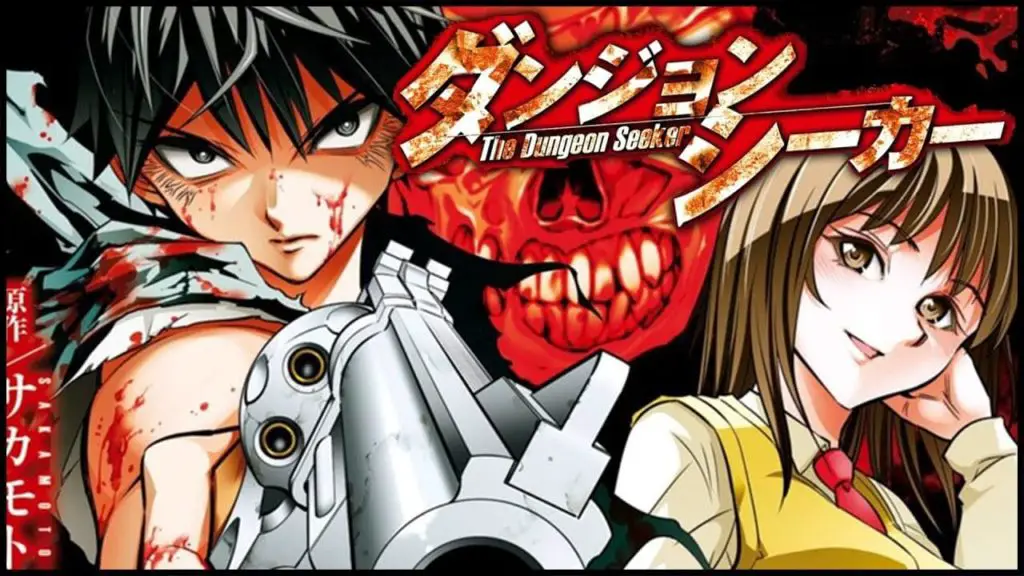 Junpei Takeda, a high school student, is childhood friends with Noriko Tatsumiya and the bully Kido Shouta.
One day, during the usual course of bullying Junpei, they were suddenly summoned to a different world by the whim of "God." Summoned Heroes with cheats, or so he thought.
But it turns out Junpei's stats were even worse than an average farmer. Tricked into a deathly labyrinth by the only one he trust, he walks the journey for revenge.
23. The Devil is a Part-Timer!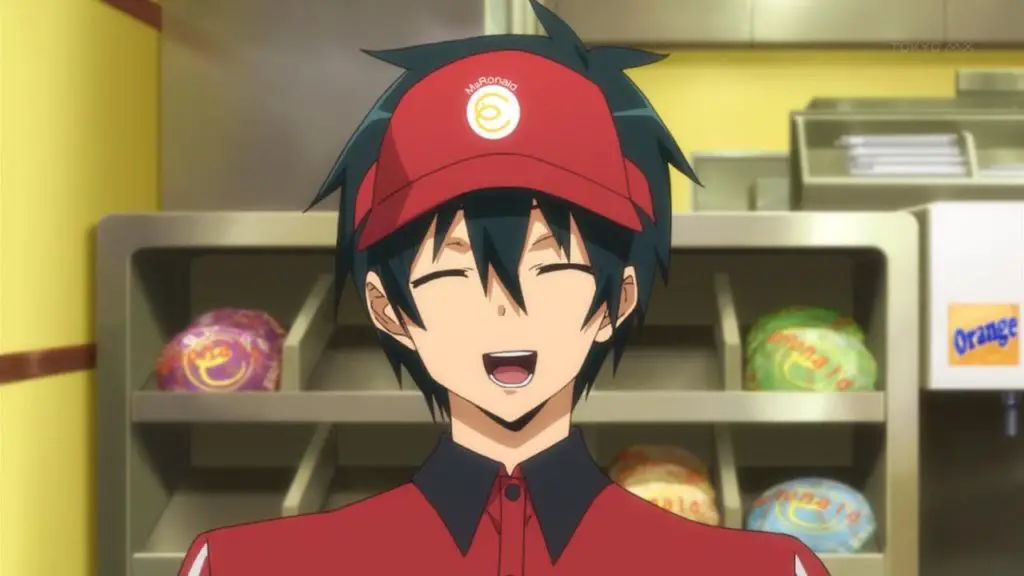 Devil King Sadao is only one step away from conquering the world when he is beaten by Hero Emilia and forced to drift to the other world: modern-day Tokyo.
As "conquering the world" are the only skills the Devil King possesses—and are obviously unnecessary in his new situation—he must work as a freeter to pay for his living expenses!
22. The New Gate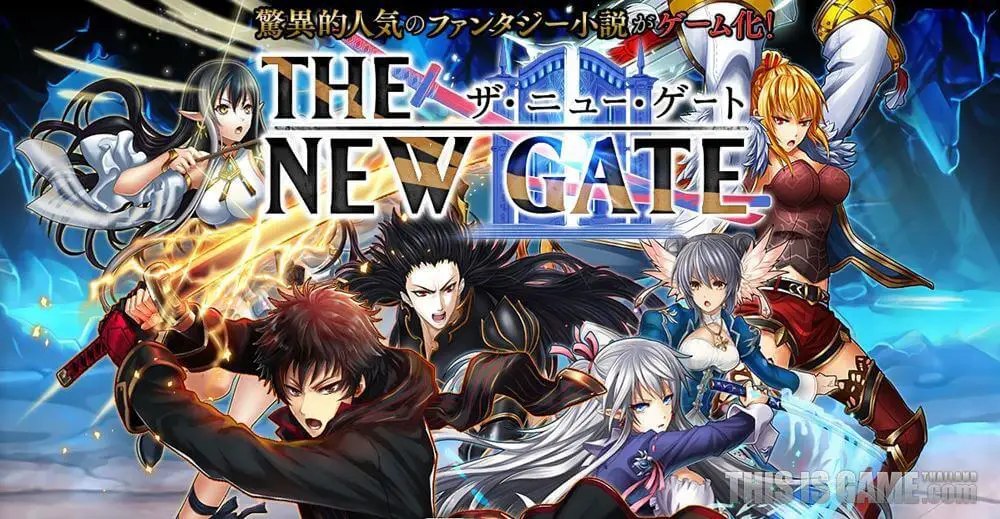 "The New Gate," an online game that had turned into a death game, was now releasing the tens of thousands of players that had been dragged into it, thanks to the efforts of Shin, one of the oldest players.
But after he had defeated the last boss and freed everyone, he was swallowed up by a strange light and found himself inside the game world 500 years in the future.
21. That Time I Got Reincarnated As A Slime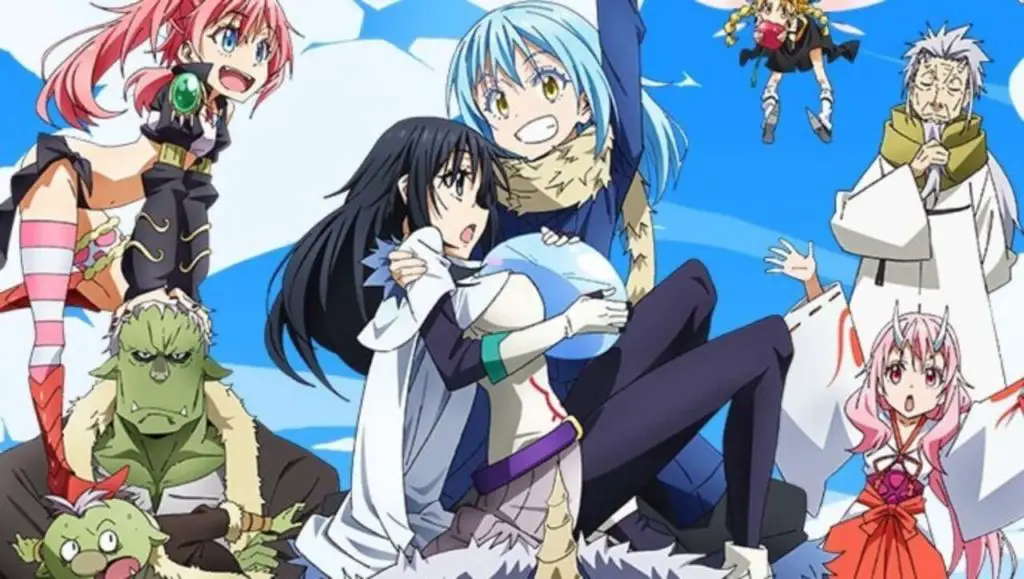 It is just another ordinary day for Satoru Mikami.
The sun is shining brightly on the streets of Tokyo, and he is in the midst of a discussion with his colleagues when suddenly he gets stabbed by a passing robber.
The average 37-year-old corporate worker is now at death's door, and he has only one regret—dying a virgin. Fading out, he is startled by a mysterious AI-like voice reciting commands.
Satoru abruptly wakes up in the middle of a strange cave, but something odd has happened: he is now a goop of slime!
Thanks to his new body, he has acquired the skill to absorb anything and obtain its appearance and abilities.
20. The Saga Of Tanya The Evil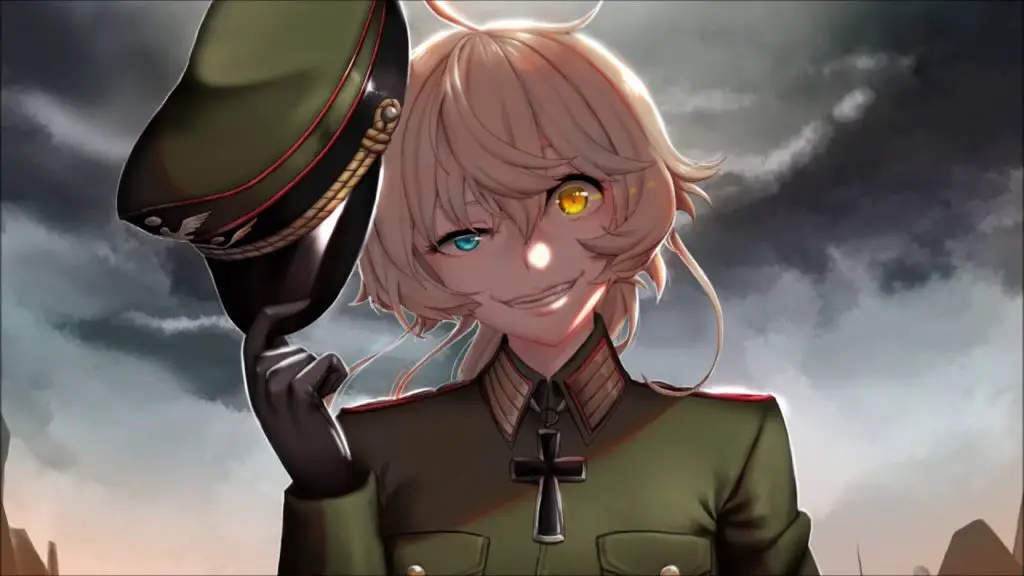 On the front line of the war, there's a little girl. Blond hair, blue eyes, and porcelain white skin, she commands the army with a lisping voice.
Her name is Tanya Degurechaff. But in reality, she is one of Japan's most elite salarymen, reborn as a little girl after angering a mysterious being X who calls himself "God."
And this little girl, who prioritizes over anything else efficiency and her own career, will become the most dangerous being amongst the sorcerers of the imperial army…
19. Fushigi Yûgi Genbu Kaiden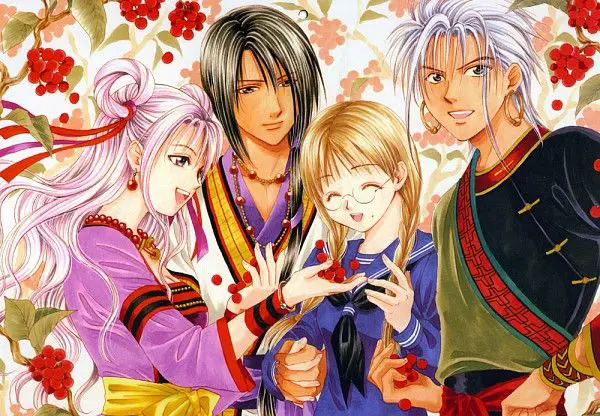 This isekai manga is about Takiko Okuda who is a strong-willed girl living in the Taisho Era. She needs to be strong. Oosugi, the one man she's ever loved, is a married man; her mother is terminally ill; and her father, Einosuke, has not been home in over a year.
When at last Einosuke returns, it's with a notebook full of Chinese scribblings that seem more important to him than the death of his wife.
Furious, Takiko steals away his completed translation — "The Universe of the Four Gods" — with the intention of tearing it to shreds, but the instant she opens it, she's surrounded by light… And it is said that this is how the legend of the Priestess of Genbu began.
18. Re:ZERO : Starting Life In Another World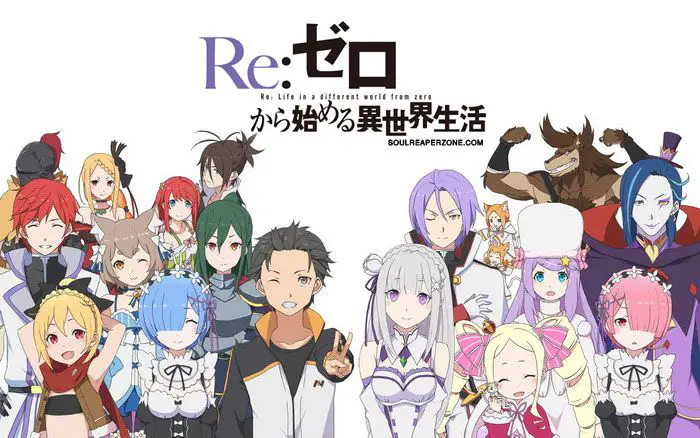 Even after dying countless times, Subaru finally ended the threat of the White Whale and defeated the Witch Cult's Sin Archbishop representing sloth, Petelgeuse Romaneeconti.
But only shortly after overcoming a tragic ending and reuniting with his beloved Emilia, Subaru learns that Rem has been erased from this world, having fallen victim to the White Whale's Fog of Elimination in the midst of Subaru's death loop.
With the White Whale now gone, Subaru and Emilia are forced to confront a reality they never dreamed would happen.
17. Overlord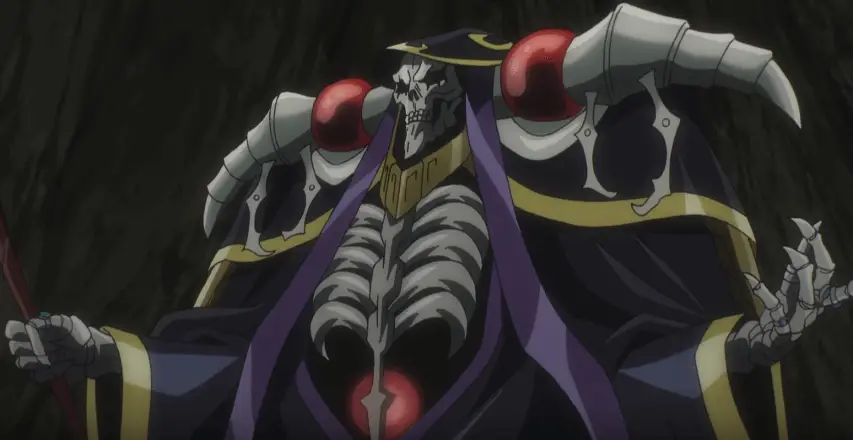 Yggdrasil is a virtual reality game renowned for the freedom it offers its players.
After a simple tutorial, players are left to explore the world and can customize anything and everything, from their classes to their weapons.
However, in the year 2138, the game sees its final hours as its servers shut down at midnight.
Momonga, a devoted player of Yggdrasil, decides to spend the game's last hours inside his guild, Ainz Ooal Gown. Strangely, at the stroke of midnight, the game does not log him out.
16. No Game No Life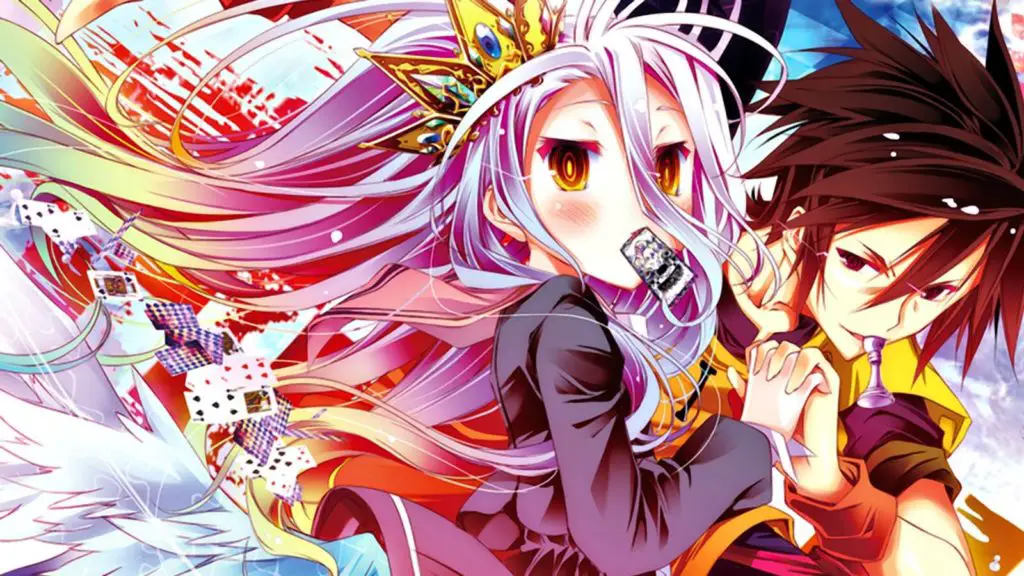 Blank is just two shut-in NEET siblings: the manipulative 18-year-old Sora and the 11-year-old detached genius, Shiro. Together, they are an unbeatable duo with zero losses to their name.
One day, the siblings receive an anonymous email challenging them to a chess game. Upon securing a flawless win, they are immediately summoned into a colorful alternate world.
Furthermore, of the 16 races inhabiting the realm, humanity is ranked the lowest and least powerful, barely scraping by with a kingdom consisting of a single city.
15. My Next Life As A Villainess: All Routes Lead To Doom!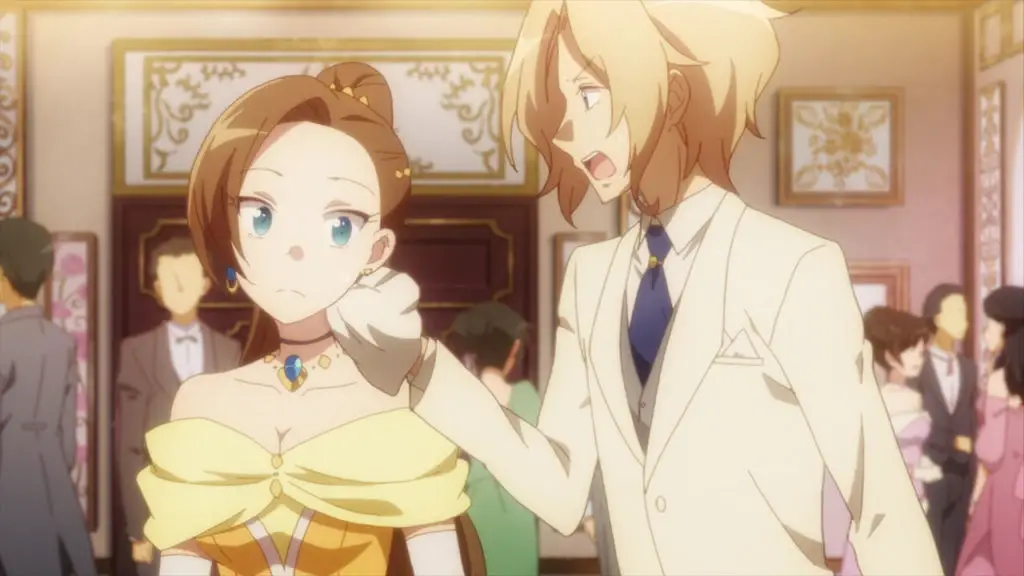 The haughty and selfish Katarina Claes is bullying her commoner classmate Maria Campbell when she comes to a shocking realization: she is the villainess of an otome game she once played.
Even worse, she is fated to die due to her own misdeeds! However, it's a bit too late to change others' impressions of her.
On the verge of ruin, Katarina resolves to do whatever it takes to fix her image and stay alive!
14. The Rising Of The Shield Hero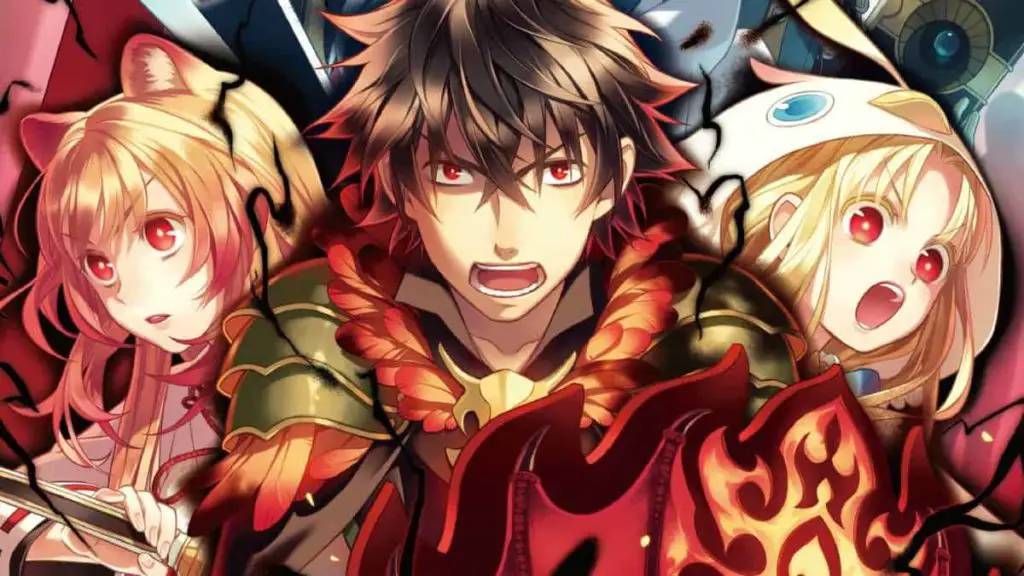 The Four Cardinal Heroes are a group of ordinary men from modern-day Japan summoned to the kingdom of Melromarc to become its saviors.
Melromarc is a country plagued by the Waves of Catastrophe that have repeatedly ravaged the land and brought disaster to its citizens for centuries.
The four heroes are respectively bestowed a sword, spear, bow, and shield to vanquish these Waves.
Naofumi Iwatani, an otaku, becomes cursed with the fate of being the "Shield Hero." Armed with only a measly shield, Naofumi is belittled and ridiculed by his fellow heroes and the kingdom's people due to his weak offensive capabilities and lackluster personality.
13. The Berserker Rises to Greatness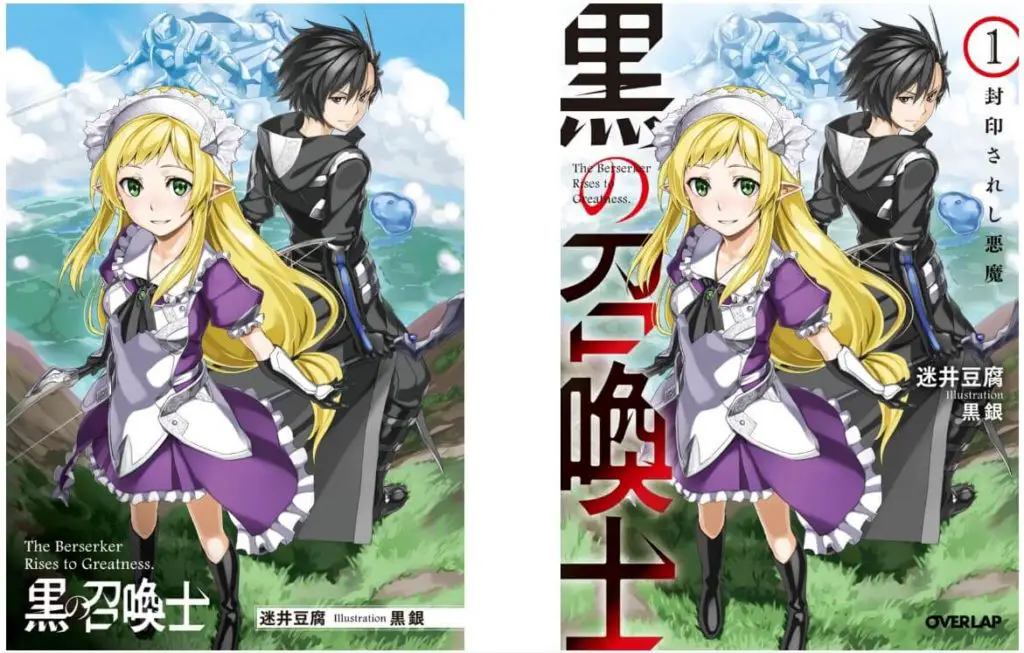 Losing his memories as a compensation for a transfer to another world, the curtains of the story of Kelvin rise.
While steadily getting stronger, he adds new subordinates by mastering his skills in hope to get powerful enough to summon his Angel Follower who he has supposedly fallen in love previous to the memory loss, but by the time he noticed it, he had obtained overwhelming power…
12. A Veterinarian in Another World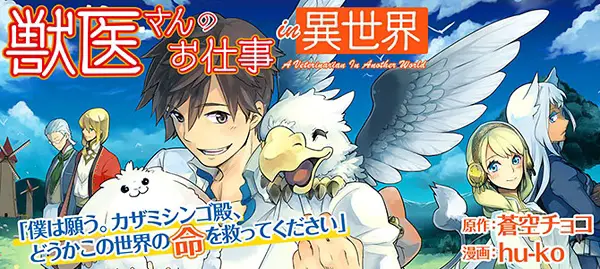 This isekai manga is about Kazami Shingo who was summoned into another world.
The purpose for that summoning was "to make the territory more prosperous." To sum it up, it's a typical "summoned into another world thingy"—is what Kazami thought at the time.
"But, I'm only a mere veterinarian."
However, never underestimate a fantasy world. This world has dragons, monsters, and many other races. The difference of language, magic, food, religion, common sense and many other aspects different from the Earth are endless.
11. Wise Man's Grandchild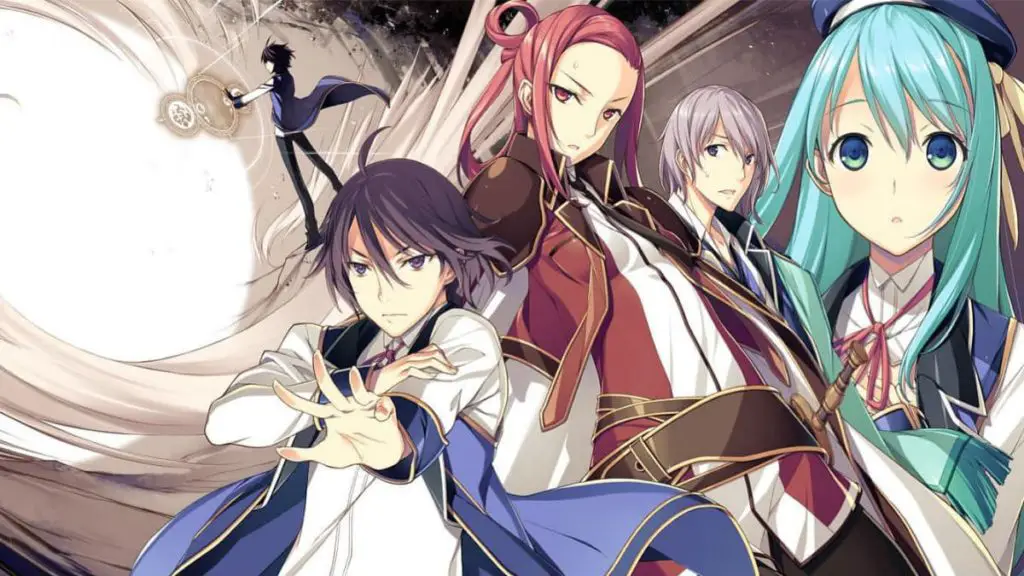 In the kingdom of Earlshide, Merlin Walford was once regarded as a national hero, hailed for both his power and achievements.
Preferring a quiet life however, he secludes himself deep in the rural woods, dedicating his time to raising an orphan that he saved.
This orphan is Shin, a normal salaryman in modern-day Japan who was reincarnated into Merlin's world while still retaining his past memories.
As the years pass, Shin displays unparalleled talent in both magic casting and martial arts, much to Merlin's constant amazement.
10. Welcome to Japan Ms.Elf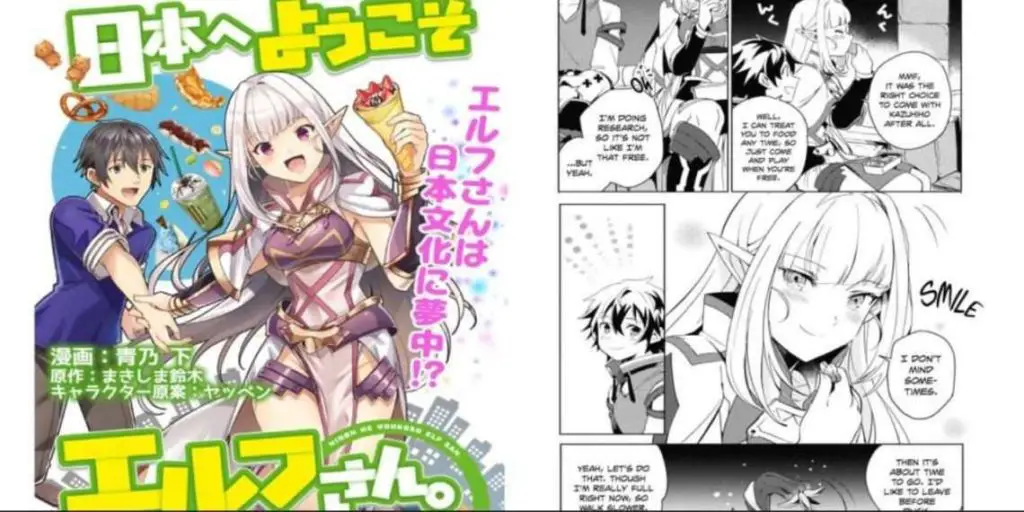 This isekai manga is about Kazuhiro Kitase who is only hobby is sleeping. Ever since he was young, he would enter a wondrous world within his dreams and go on thrilling adventures.
One day, he goes on an adventure with an elf girl he became friends with in his dream world, but it's put to an abrupt halt when they both get scorched with a dragon's breath!
As he wakes up from his dream, he notices a familiar figure sleeping next to him…the elf girl from his dreams?!
09. Knight's & Magic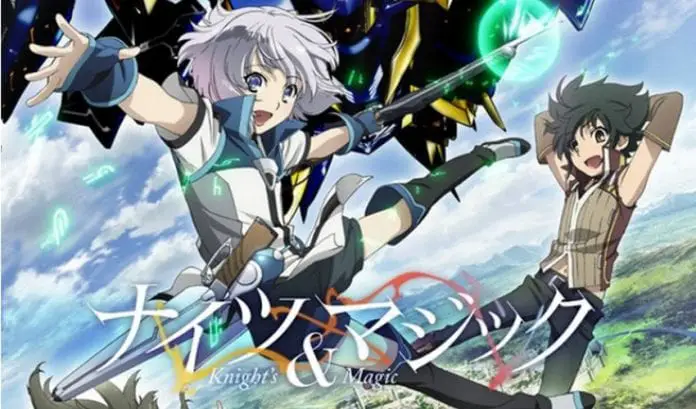 This isekai manga is about a mecha otaku is reincarnated into another world as Ernesti Echevalier, also known as Eru.
In this world exists a huge humanoid weapons known as Silhouette Knights.
Dreaming of piloting those robots, Eru, with childhood friends, Archid and Adeltrud Walter, aim to become Knight Runners, pilots of these Silhouette Knights.
08. Death March to the Parallel World Rhapsody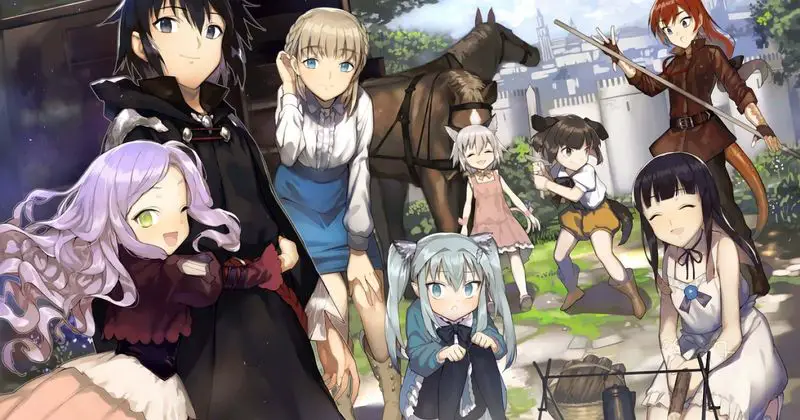 This isekai manga is about a 29-year-old programmer Suzuki Ichirou finds himself transported into a fantasy RPG. Within the game, he's a 15-year-old named Satou.
At first he thinks he's dreaming, but his experiences seem very real. Due to his use of a 3-time-use special power (meteor shower), he ends up wiping out an army of lizardmen and becoming very high level.
He hides his level and plans to live peacefully and meet new people, though developments in the game story (like the return of a demon king) might get in his way.
07. The Man Picked Up By The Gods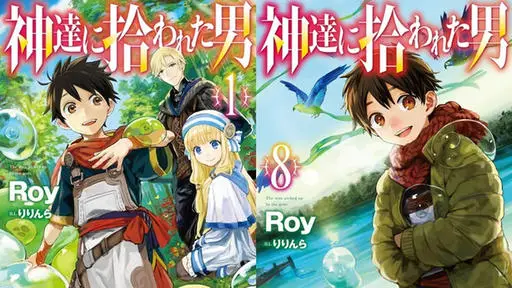 Ryouma Takebayashi dies in his sleep at the age of 39 after leading a life of misfortune.
Taking pity on him, three deities offer him the chance to reincarnate in a world of magic where he has only has one mission: to be himself and enjoy life.
They bestow upon Ryouma powerful physical abilities as well as the affinity to master all elements, and promise to watch over him.
His new life as a young child officially starts when he is teleported into a forest.
Three years go by. Having spent most of his time researching slimes, Ryouma has managed to evolve unique kinds of slimes, training an army of them while developing his magic abilities.
Although the young boy is happy with his hermit existence and comfortable cave home, he somewhat misses the company of humans.
06. The Wrong Way To Use Healing Magic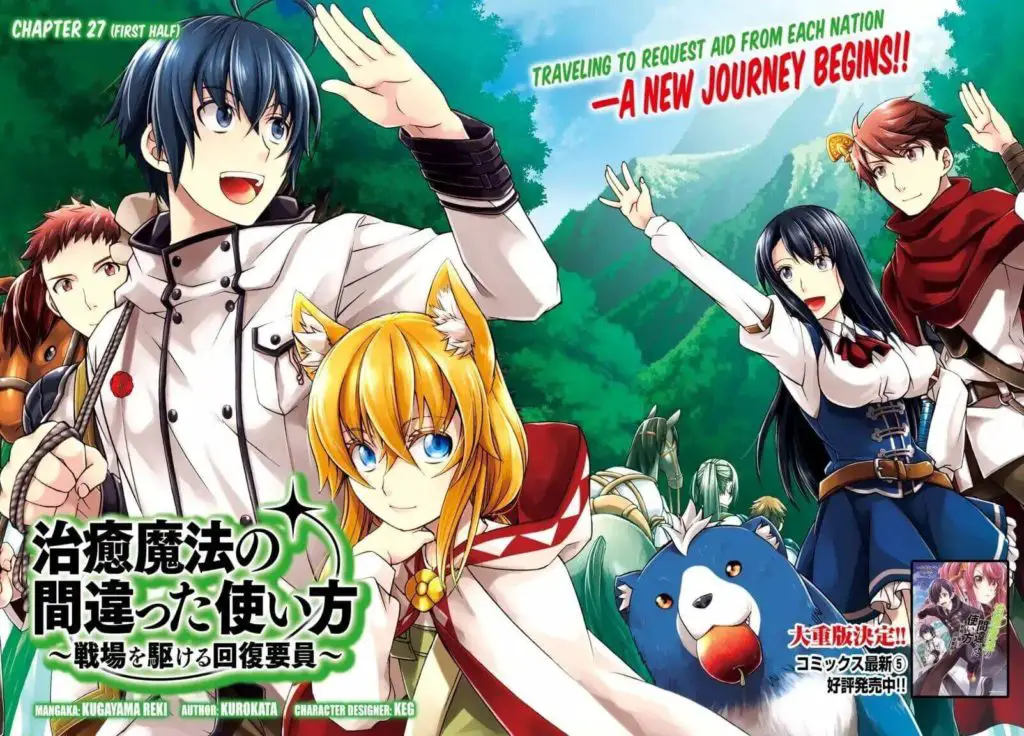 This isekai manga is about Ken Usato who is a normal high-schooler in every sense of the word—average grades, dreams, and a tendency to dislike extraordinary people.
However, when he encounters the president and the vice president of the student council, both popular and extraordinary, he immediately befriends them.
All of this is interrupted when Ken's new friends are summoned into another world—and he accidentally gets summoned as well!
05. So I'm A Spider, So What?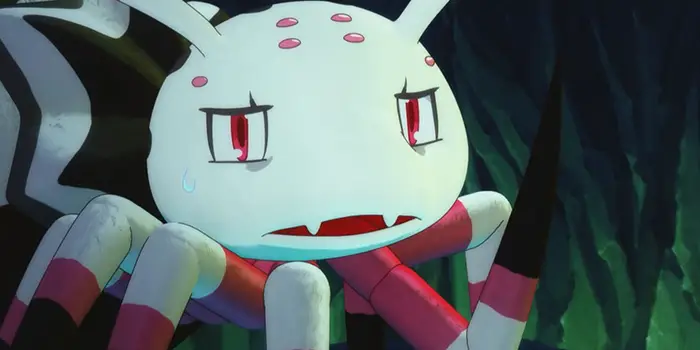 The world where the Hero and the Demon King continue to oppose each other. The grand magic from the Hero and the Demon King cross over worlds and exploded in the classroom of a certain high school.
The students who died in the explosion will be reincarnated in a different world.
The protagonist, who has the lowest reputation in the class, was reincarnated into a spider. Nevertheless, she adapted quickly to the present condition with strong willpower.
This is a isekai manga story of she who has become a spider trying whatever she can to live.
04. I Was A Sword When I Reincarnated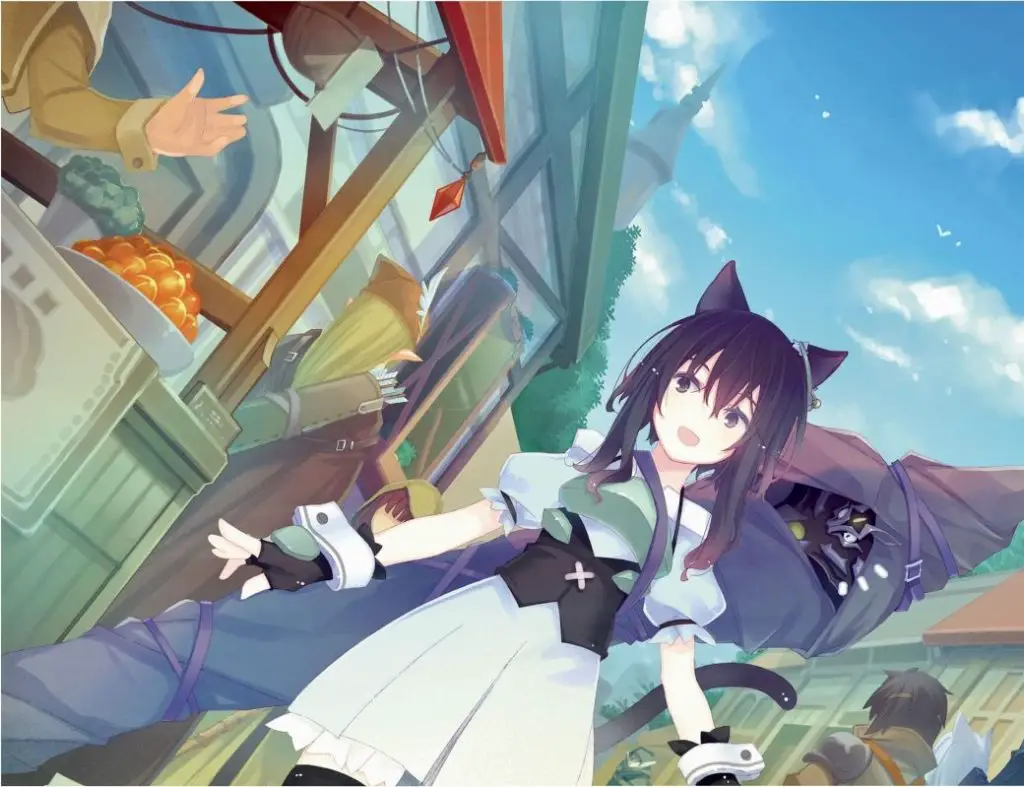 It is just another ordinary day for Satoru Mikami. The sun is shining brightly on the streets of Tokyo, and he is in the midst of a discussion with his colleagues when suddenly he gets stabbed by a passing robber.
The average 37-year-old corporate worker is now at death's door, and he has only one regret—dying a virgin. Fading out, he is startled by a mysterious AI-like voice reciting commands.
Satoru abruptly wakes up in the middle of a strange cave, but something odd has happened: he is now a goop of slime!
Thanks to his new body, he has acquired the skill to absorb anything and obtain its appearance and abilities.
03. Moon-Led Journey Across Another World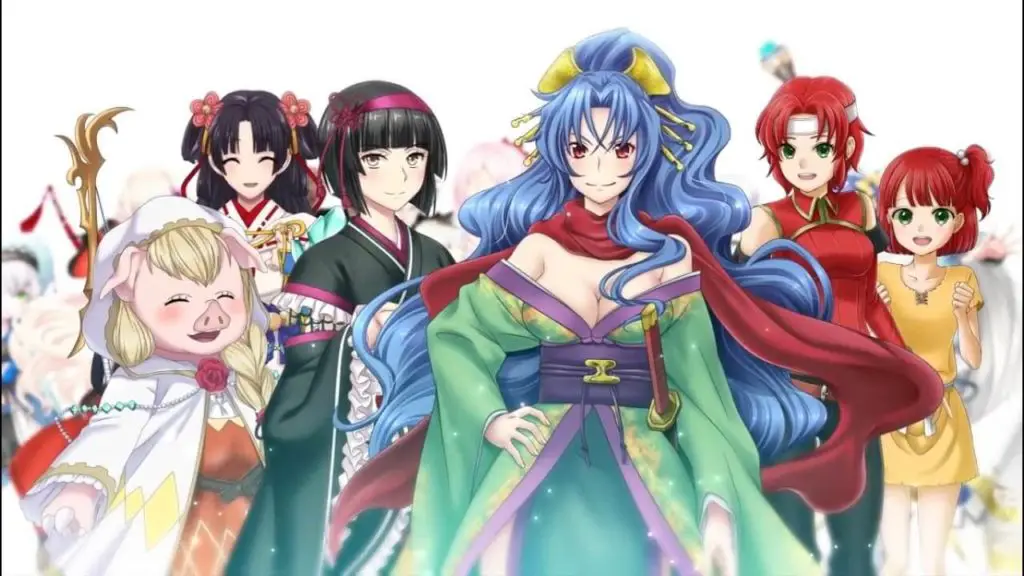 This isekai manga is about a High school student Misumi Makoto is called into a fantasy world by the god Tsukuyomi, in order to be a hero.
However, powerful others in this world aren't as thrilled to have him there, and they kick him to the edge of the world just as Tsukuyomi declares that he must leave Makoto to find his own way.
Now it's up to Makoto to find his own way!
02. Mushoku Tensei: Jobless Reincarnation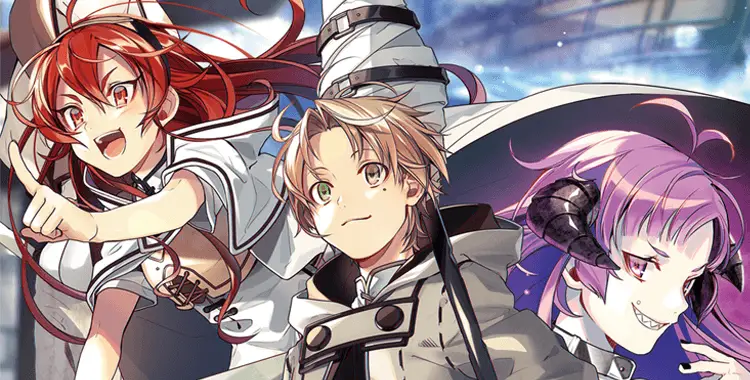 This isekai manga is about a 34-year-old NEET loses his life saving a stranger in a traffic accident, only to wake up to find himself reborn as the baby Rudeus Greyrat in a new world filled with magic.
The child of the adventurers Paul and Zenith Greyrat, his innate talent for magic is immediately recognized when he turns two, and the magic tutor Roxy Migurdia is brought to his home to refine him into a mage.
With a tremendous amount of magical power and a wealth of knowledge from his original world, Rudeus seeks to fulfill his only desires from his previous life—to not repeat the mistakes of his past and die with no regrets.
01. The Faraway Paladin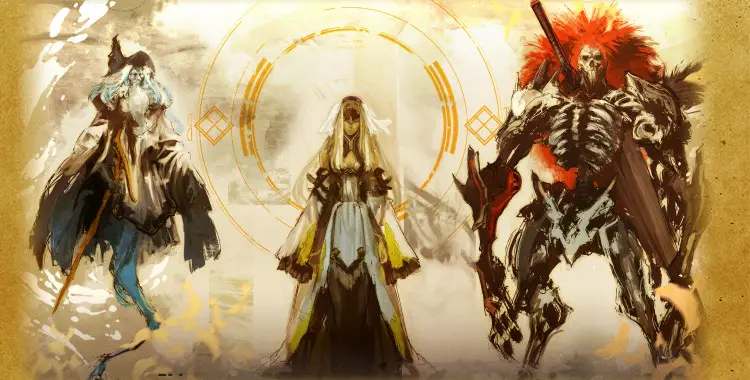 William is the lone human in a city of the dead.
Born with vague memories of a past life in contemporary Japan where he failed to do anything useful, he is determined not to make the same mistake again, and that this time, his life will be lived.
But what does that really mean? Raised by a group of the undead, William must discover what circumstances brought him to this city and these people as well as what it means to not just exist, but to live a full life.