Hey otaku, let's explore the forbidden world of girls love! These steamy manga has all kinds of yuri manga action set to the backdrop of dramatic stories (mostly).
And For those who don't know about yuri genre here is a quick explanations about it.
Yuri (百合?), also known by the wasei-eigo construction Girls Love (ガールズラブ gāruzu rabu?), is a Japanese jargon term for content and a genre involving love between women in manga, anime, and related Japanese media.
Yuri can focus either on the sexual, the spiritual, or the emotional aspects of the relationship, the latter two sometimes being called shōjo-ai by western fans.
The themes yuri deals with have their roots in the Japanese lesbian literature of early twentieth century, with pieces such as Yaneura no Nishojo by Nobuko Yoshiya. 
Nevertheless, it is not until the 1970s that lesbian-themed works began to appear in manga, by the hand of artists such as Ryoko Yamagishi and Riyoko Ikeda.
*This Article contain affiliate links. If you buy something we may get a small commission at no extra cost to you.
Maybe you'll find a new series to read or discover a whole new genre!Most of these works are short, so you can easily work through them. Now, let's begin.
11. Sakura Trick
Mangaka: Tachi
Status: Ongoing (46 chapters)
Quick pitch: This yuri manga is about Haruka Takayama and Yū Sonoda were inseparable during middle school, but a twist of fate puts them on opposite sides of the classroom. They spend more time making other friends, but the two decide to keep their relationship special by kissing each other in secret.
Anime adaptation: Yes (12 episodes)
10. YuruYuri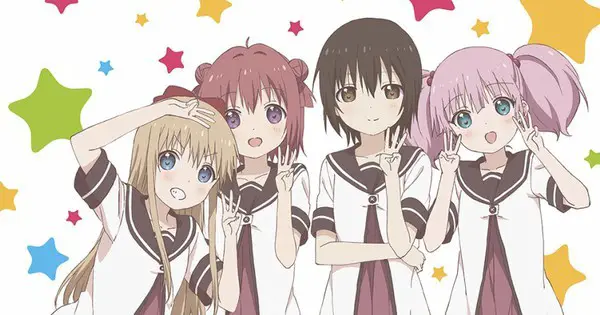 Mangaka: Namori
Status: Ongoing (105 chapters)
Quick pitch: Akari Akaza is reunited with her friends upon entering her second year at Nanamori Middle School. With Yui Funami and Kyouko Toshinou, the trio form the Amusement Club. The club's only purpose is for a group of friends to amuse and fawn over each other.
Anime adaptation: Yes (38 episodes + 1 OVA)
9. NTR: Netsuzou Trap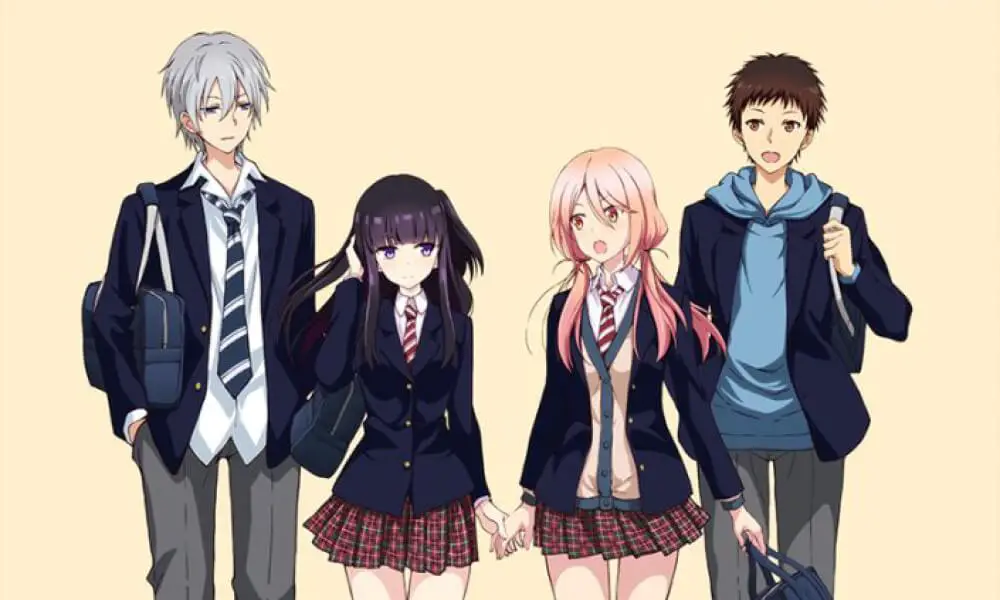 Mangaka: Kodama Naoko
Status: Ongoing (15 chapters)
Quick pitch: Yuma Okazaki and Hotaru Mizushina are childhood friends. In the past, Yuma would protect Hotaru from bullies, but in high school the roles have reversed. After getting her first boyfriend, Yuma asks the more sexually experienced Hotaru for advice about kissing. Hotaru gives Yuma a deep kiss, which leaves a lasting impression on her. Now, Yuma worries if her boyfriend will discover her affair with Hotaru, and worries about getting Hotaru in trouble with her own boyfriend.
Anime adaptation: Announced in 2016 for a 2017 premier.
8. Murciélago
Mangaka: Kana Yoshimura
Status: Ongoing (45 chapters)
Quick pitch: Koumori Kuroko is an ex-mass murderer who has killed 715 people since childhood. Because of this past experience, the police hire Koumori as an assassin to hunt down other mass murderers. She is partnered with Hinako Tozakura, who serves as Koumori's driver. While Koumori enjoys killing, she loves spending time with the ladies on the side.
Anime adaptation: No
7. Cirque Arachne
Mangaka: Nika Saida
Status: Complete (6 chapters)
Quick pitch: Teti joins the Cirque Arachne, which is a troupe of acrobats. Upon joining, she finds herself captivated by her colleague Charlotte.
Anime adaptation: No
6. Gunjou
Mangaka: Ching Nakamura
Status: Completed (36 chapters)
Quick pitch: Megane-san is stuck in an abusive relationship with her husband, until she discovers she has a lesbian admirer. Thinking that there is no way out, Megane-san asks her Les-san to murder her husband and promises to run away with her admirer.
Anime adaptation: No
5. Aoi Hana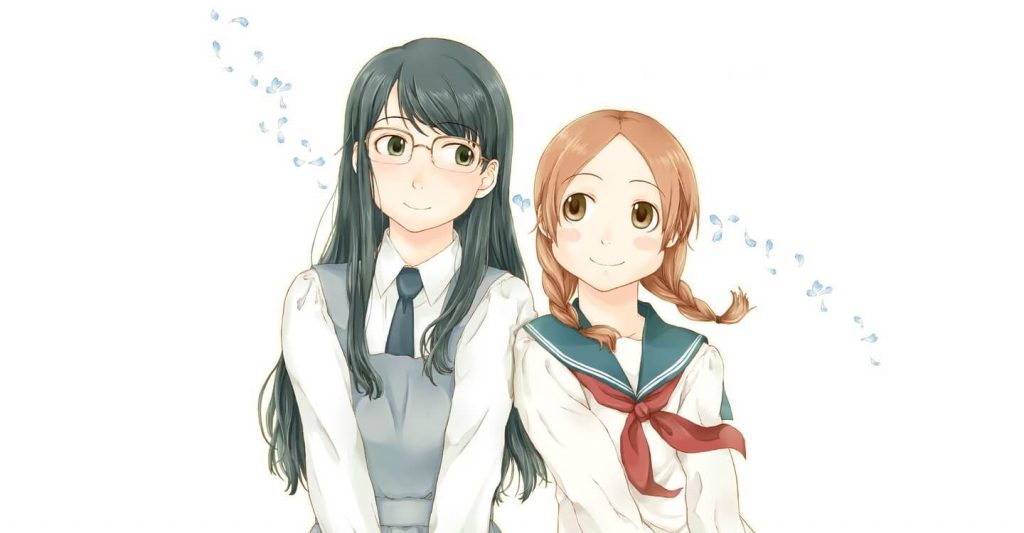 Mangaka: Takako Shimura
Status: Completed (55 chapters)
Quick pitch: Fumi Manjoume and Akira Okudaira were childhood friends, but they drifted away due to Fumi's family moving. 10 years later, Fumi returns to attend Fujigaya Girls Academy and runs into Akira. Their friendship rekindles quickly, but a web of high school romance may put a strain on their friendship.
Anime adaptation: Yes (11 episodes)
4. Bloom Into You
Mangaka: Nio Nakatani
Status: Ongoing (19 chapters)
Quick pitch: Yuu Koito loves shoujo manga and can't wait for the day she gets a love confession. When a junior high classmate confesses his feelings for Yuu, she's surprised to have felt nothing. Now in high school, Yuu still doesn't know how to feel about the confession. Yuu gets drawn to student council president Touko Nanami after she gracefully rejects a suitor. Seeking help on how to reject others, Yuu is confused once Touko confesses to Yuu.
Anime adaptation: No
3. Girl Friends
Mangaka: Milk Morinaga
Status: Completed (35 chapters)
Quick pitch: Mariko Kumakura is the top student of her class, but she is terribly shy and has no friends. Things change upon meeting the energetic Akko Oohashi.  The two become close friends as Akko helps Mariko break out of her shell, but their budding friendship starts to turn into something else.
Anime adaptation: No
2. Octave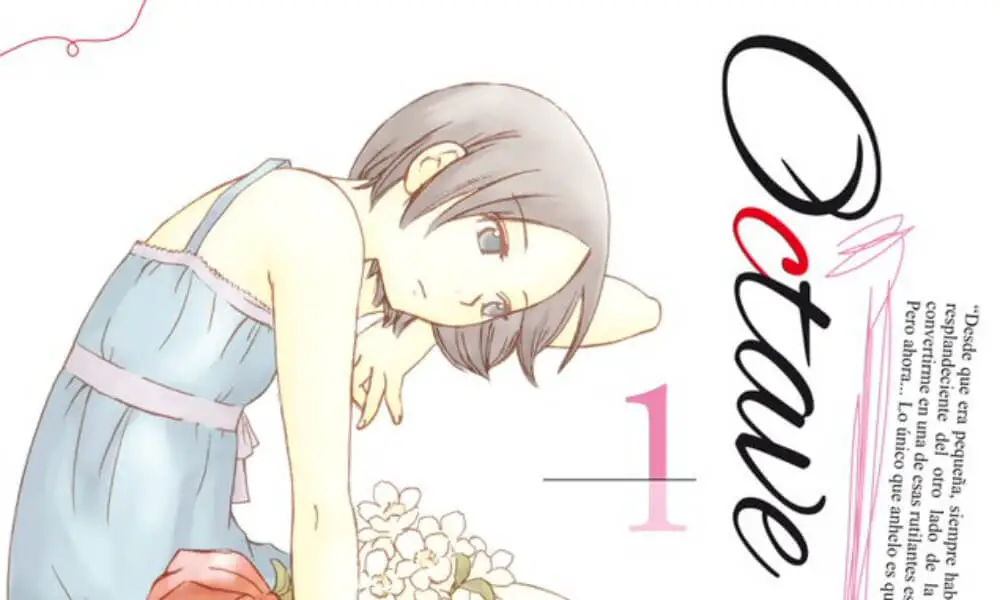 Mangaka: Haru Akiyama
Status: Completed (36 chapters)
Quick pitch: 18-year-old Yukino Miyashita moves to Tokyo in hopes to re-start her life after her idol group failed to find success. Yukino works as an assistant for a modeling company, but she can't help but to feel like a failure. That is until she meets a 22-year-old composer named Setsuko Iwai.
Anime adaptation: No
1. Citrus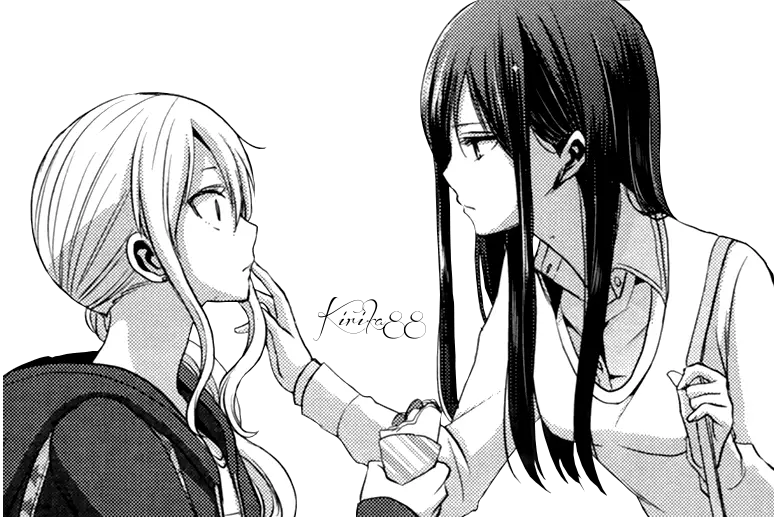 Mangaka: Saburouta
Status: Ongoing (25 chapters)
Quick pitch: Yuzu Aihara is a girl who loves to have fun, shop, and is preoccupied with boys. However, Yuzu has trouble fitting in at a conservative girls' school that she transferred to, and frequently clashes with student council president Mei Aihara. It turns out that Mei is Yuzu's step-sister – and their hatred starts to turn into attraction.
Anime adaptation: Announced in 2016, but no release window.