Manhwa Means comics and manga from Korean world. these Manhwa manga series are written by Korean authors and artists or published in Korea.
Are you looking for something different in manga world from the usual manga that you are familiar with ? well you are in luck today we are counting 15 manhwa manga series.
Lets just dive into the list of Best Manhwa Manga series titles that you need to read.
15. Can't See Can't Hear But Love
A love story about a webtoon artist who loses his eyesight and a deaf woman who falls in love with the artist's webtoon, and then with the artist himself.
14. Tower of God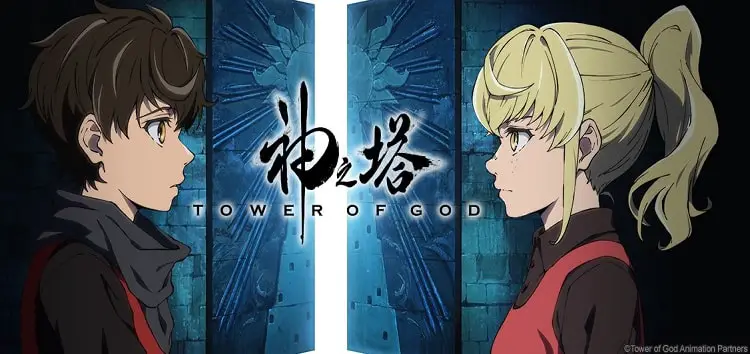 Tower of God is a South Korean web manhwa written and illustrated by S.I.U. It has been serialized in Naver's webtoon platform Naver Webtoon since June 30, 2010, with the individual chapters collected and published by Young Com into two volumes as of April 2020.
13. Cheese in the Trap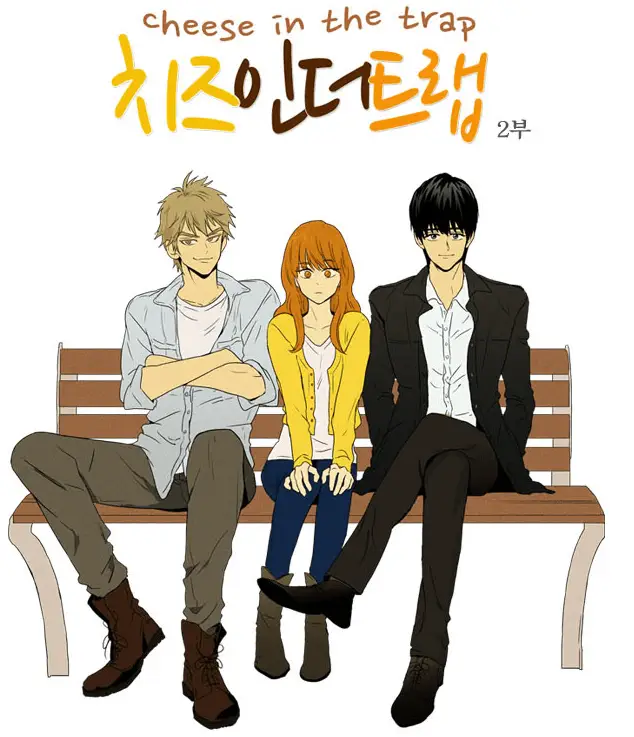 A college student balances her studies and a part-time job with a relationship with an insecure man who manipulates others.
12. Immortal Regis
One day, suddenly… a night where the moon shines like never before, a boy meets the otherworldly Serin, a denizen of Chaos, only to die and become the undead.
Now immortal, he can no longer exist with humans due to an ancient law… A tale of revelations that begins as he returns to Chaos, the start of a new adventure!
11. Winter Woods
Winter Woods (윈터우즈) is a Korean webtoon. Scenario by cosmos, art by banji (반지). Winter, who is created thousands of years ago by a famous alchemist wants to learn how to be human.
12. Defense Devil
Defense Devil is a Japanese manga series written by Youn In-Wan and illustrated by Yang Kyung-il. It was serialized by Shogakukan in Weekly Shōnen Sunday from April 2009 to June 2011.
11. Annarasumanara
The story revolves around Yoon Ai, a very smart girl in her class who struggles to feed herself and her sister everyday.
She just wants to become an adult faster so that she can get a job and escape from the poverty and the reality of her current situation.
That all changes when she meets the rumored magician, Lee Eul who asks her, "Do you believe in magic." The story then proceeds to show Yoon Ai's develop in behavior and attitude towards living life.
10. 4 Cut Hero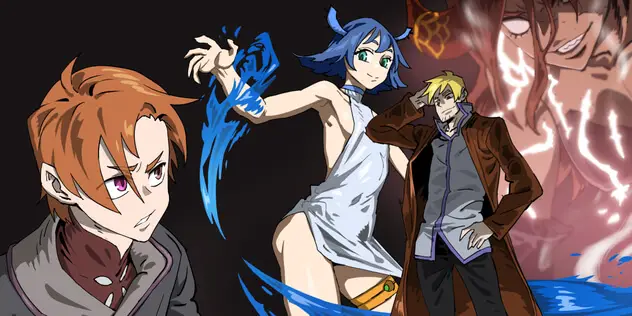 The Hero has defeated the Demon King, but the Princess he meant to save turned out to be a Prince. NEETdom, here he comes, but a life of relaxation surrounded by anime is a pretty sweet deal.
Unfortunately, he gets caught up in millennia old legends, curses, and a twisted plot involving multiple Kingdoms and many dragons. Through and through, though, he'll follow a path of whimsy, even if that involves him palling it up with "villains".
9. Noblesse
Noblesse is a South Korean web manhwa written by Son Jeho and illustrated by Lee Kwangsu. Noblesse was first posted on WEBTOON on 30 December 2007, and was concluded on 7 January 2019; it was among the first webtoons to receive an English translation at the launch of WEBTOON in July 2014.
8. The Gamer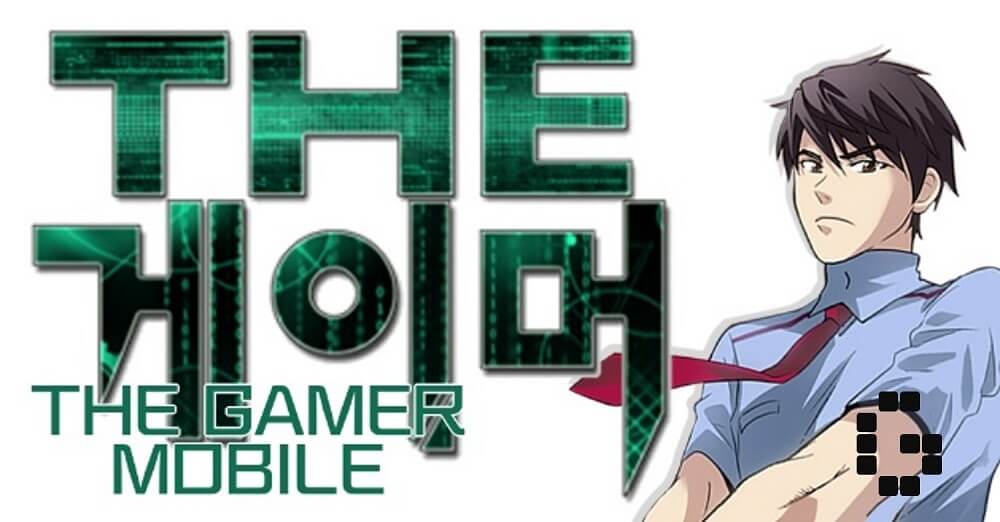 The Gamer is a South Korean Manhwa Manga series hosted by Naver WEBTOON. The webtoon is loosely influenced by fantasy RPGs, Dungeons & Dragons, and comic fantasy book series Discworld but set in contemporary South Korea, originally not introducing anything out of the ordinary.
7. The Breaker
The Breaker is a South Korean Manhwa Manga series written by Jeon Geuk-jin and illustrated by Park Jin-hwan under the pen name Kamaro.
The Breaker was serialized in Daiwon C.I.'s Young Champ's magazine between June 2007 and July 2010.
6. Something About Us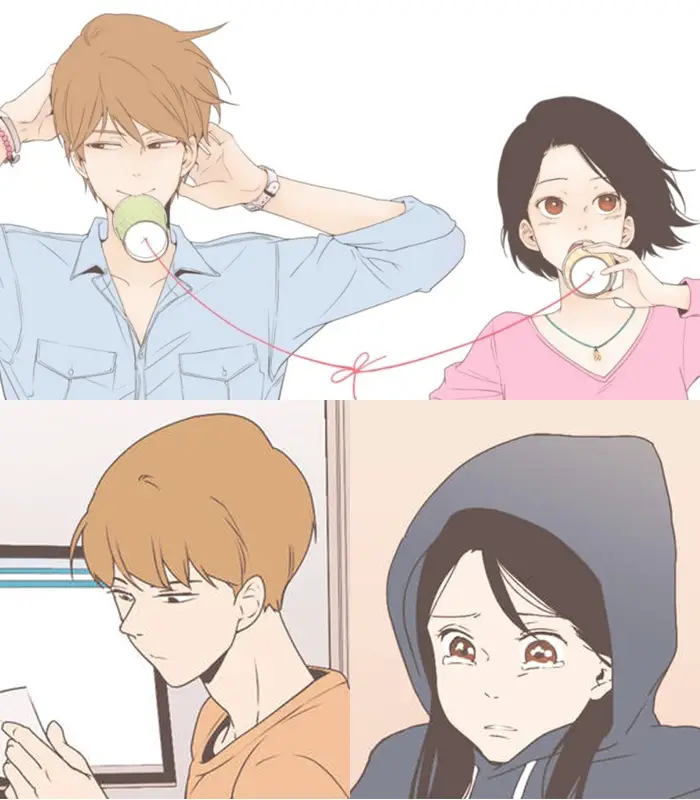 They consider themselves the best of friends… but that's not how everyone sees them. He's a friend who's a boy. She's a friend who's a girl.
That's all! But still… there's something about their relationship that's hard to describe. What will become of these two "friends?"
5. The God of High School
The God of High School is a Manhwa Manga series written and illustrated by Yongje Park. It has been serialized in Naver's webtoon platform Naver Webtoon since April 8, 2011, with the individual chapters collected and published by Imageframe under their Root label into one volume as of April 2020.
4. Solo Leveling
Solo Leveling is a Manhwa Manga series written by Chu-Gong. It was published by D&C Media under their Papyrus label, and later serialized in Kakao's content platform KakaoPage.
The novel has been licensed in English by Webnovel under the title Only I Level Up.
3. Bastard
There is nowhere that Seon Jin can find solace. At school, he is ruthlessly bullied due to his unsettlingly quiet nature and weak appearance.
However, this is not the source of Jin's insurmountable terror: the thing that he fears more than anything else is his own father.
To most, Jin's father is a successful businessman, good samaritan, and doting parent. But that is merely a facade; in truth, he is a deranged serial killer—and Jin is his unwilling accomplice.
For years, they have been carrying out this ruse with the police being none the wiser.
However, when his father takes an interest in the pretty transfer student Yoon Kyun, Jin must make a decision—be the coward who sends her to the gallows like all the rest, or be the bastard of a son who defies his wicked parent.
2. Kasane
Kasane's face is so hideous, you couldn't bear to look twice at her—and her ugliness has forced her to walk a harsh path in life.
But her mother left her something: a tube of lipstick. The power of this lipstick will change everything about her downtrodden life.
1. Noragami
Noragami is a Japanese manga series written and illustrated by Adachitoka. It began serialization in Kodansha's Monthly Shōnen Magazine in January 2011's issue.
The series has been collected into twenty-one tankōbon volumes as of March 2020.
Hope you like this list of Manhwa Manga series and share this list with your friends and bookmark MOW