Since the classical days of anime, yuri anime have been popular and thriving, and they are also referred to as Shoujo Ai.
The basis of this series is the relationship between the girls.
The plot of a yuri anime varies from deep bonding in school to becoming childhood friends.
Some of the anime have heavy fan service-driven plots and some have done exceptional work to present the emotions and deep aspects of this special community.
So, today I have come up with a list of the best yuri anime.
Let's begin the list of 38 yuri anime to watch.
38. Destiny of the Shrine Maiden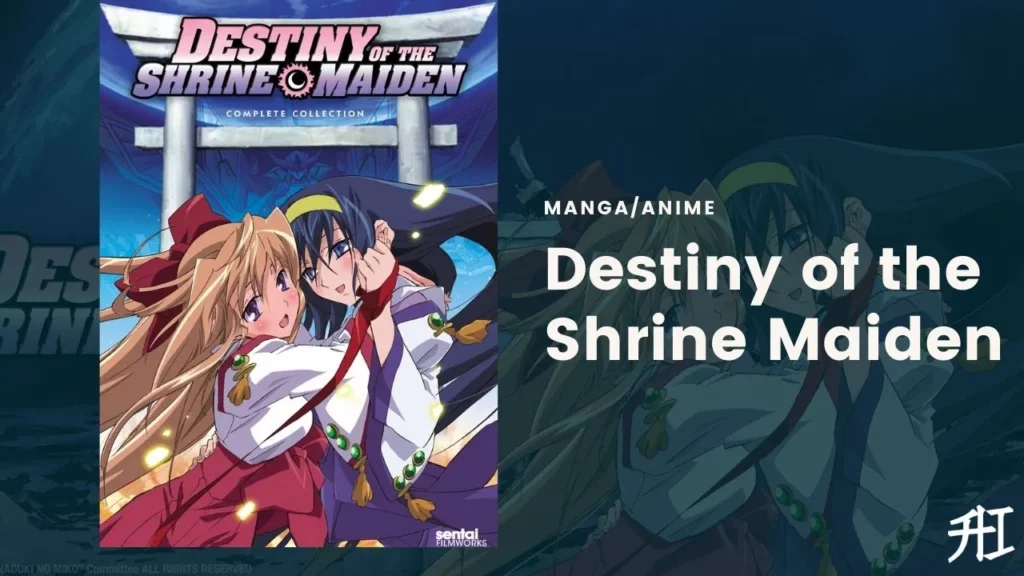 The noble Himemiya Chikane is cold and distant. She is the perfect example of a well-bred young woman.
Kurusegawa Himeko is about her and, secretly, about her best friend.
At her school, nothing goes wrong until an evil from the past shows up out of the blue.
To stop it, Chikane and Himeko must take on the roles of maidens of the Moon and Sun sanctuaries.
37. Asagao and Kase-san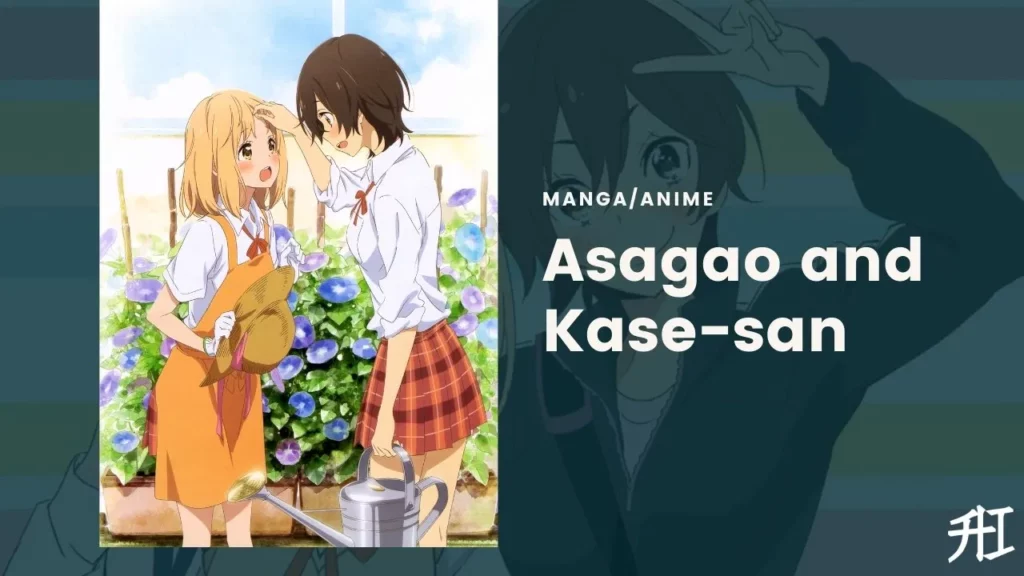 Yamada's relationship with Kase-san, who was the best athlete at school.
Even though the two girls don't have much in common, they fall in love and learn from each other.
I like this anime so much because of the person who made it didn't make it too sexual.
It's just two cute girls who fell in love with each other.
This anime's animation is very pretty, with scenes that are bright and full of color.
If you are new to yuri anime in general, Asagao and Kase-san are a great places to start.
You will also like it if you like the type of anime called "yuri."
36. Netsuzou Trap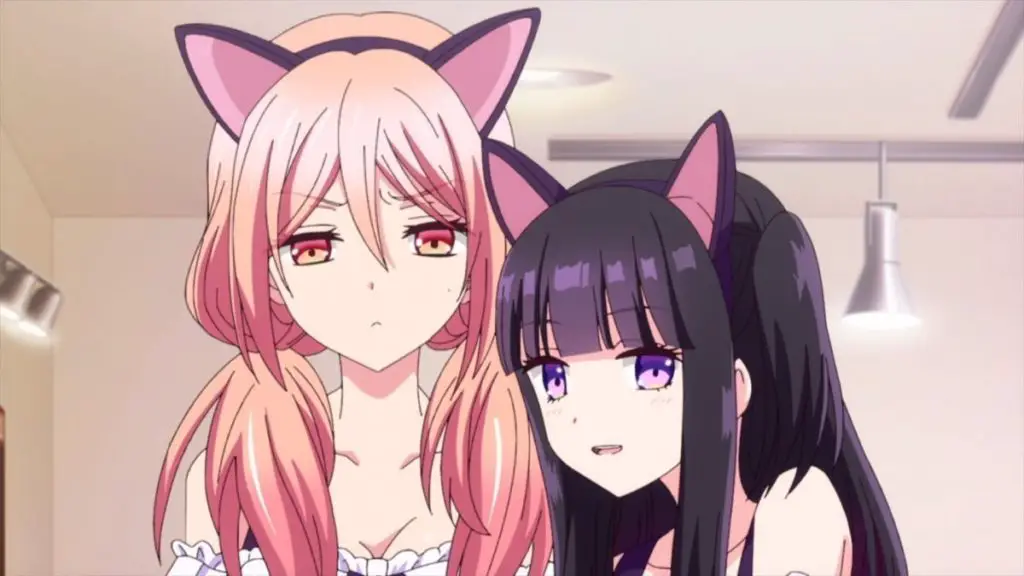 Yuma Okazaki and Hotaru Mizushina, both in high school, have known each other since they were young.
Their lives couldn't be any better.
From playing together at school to going on group dates, nothing seems to be able to break them up.
But on one of these group dates, Hotaru does something that no one saw coming. She starts stroking Yuma's thighs while Takeda and Fujiwara are busy.
Surprised by this strange move, Yuma awkwardly runs to the bathroom, where she is soon joined by her attacker.
Now that they are alone, Hotaru locks Yuma in a cubicle and says, "You'll be more nervous with a boy.
I'll help you practice."
35. Valkyrie Drive: Mermaid
Tokonome Mamori is sent to Mermaid, a made-up island where people with superpowers are kept in quarantine.
When someone attacks Mamori, a new girl named Mirei comes to her aid.
But the enemy doesn't stop, and soon the two are trapped.
Just when they think there is no way out, Mirei kisses Mamori, and Mamori turns into a sword.
Then Mirei takes the sword in her hands and attacks her enemies with it.
34. Shoujo Kakumei Utena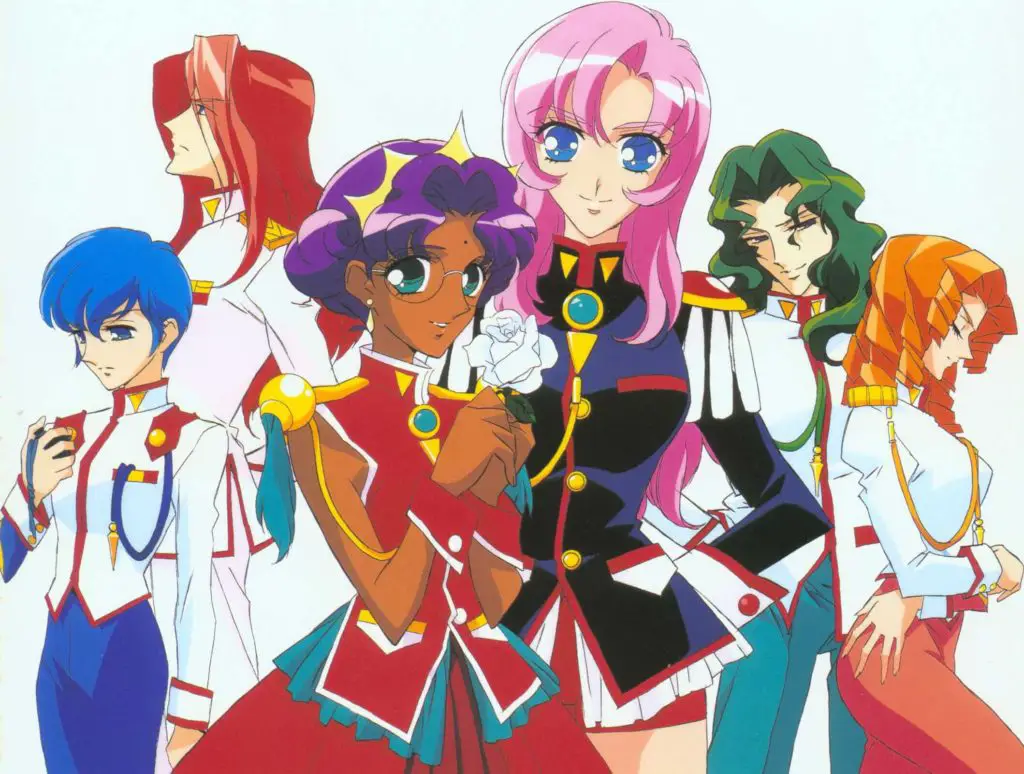 Once upon a time, years and years ago, there was a little princess, and she was very sad, for her father and mother had died.
Before the princess appeared, a traveling prince was riding a white horse. He had a regal bearing and a kind smile.
The prince wrapped the princess in a rose-scented embrace and gently wiped the tears from her eyes.
"Little one," he said, "who bears up alone in such deep sorrow, never lose that strength and nobility, even when you grow up."
33. Kashimashi : Girl Meets Girl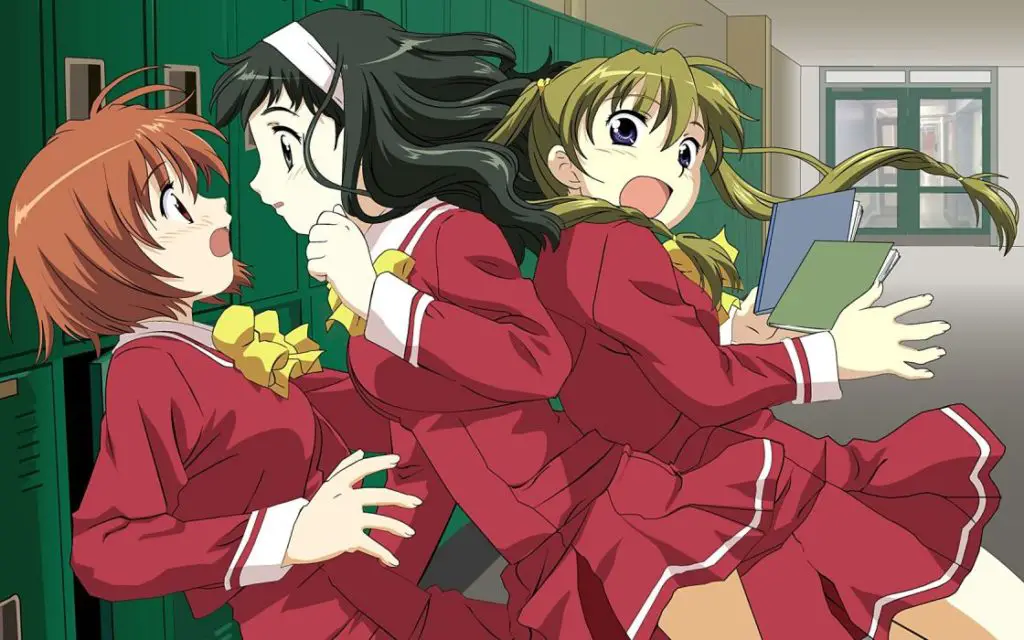 This yuri anime is about Hazumu, who was a shy boy who enjoyed gardening, collecting herbs, and long walks in the mountains.
One day, he finally worked up the courage to confess his love to Yasuna, but she rejected him.
Depressed, he wandered up Mt. Kashimayama, the place where they first met, to reconsider his feelings.
After getting lost, he wished upon a shooting star and received a bizarre twist of fate.
Now he is a she, and she stumbles headfirst back into social life and relationships only to find that the entire landscape has changed!
32. Maria†Holic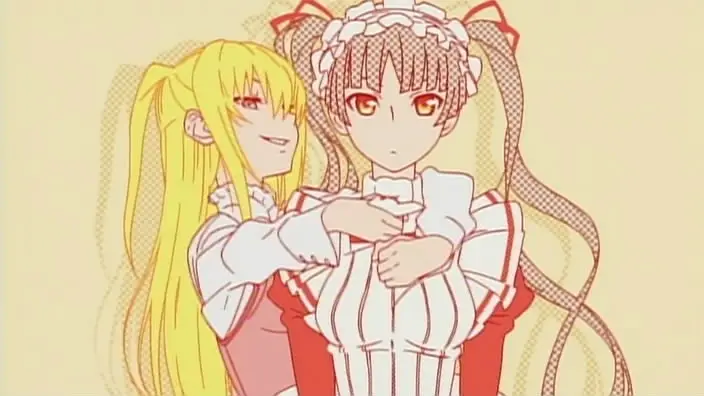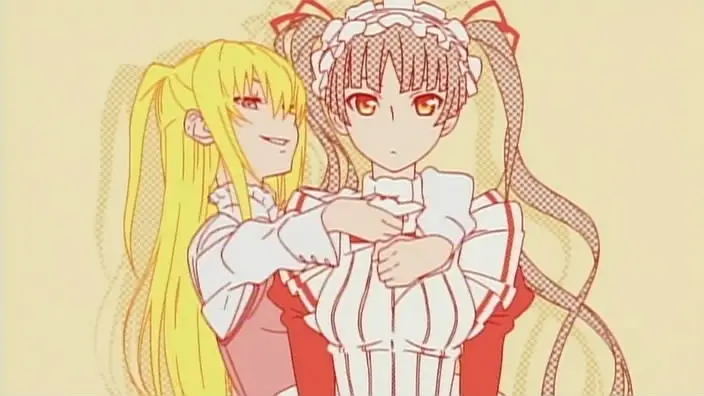 This Yuri anime itself should be praised for following the manga closely.
The entire series covers pretty much the first three volumes of the manga (out of a total of four serialized volumes so far).
While certain episodes may seem like fillers, especially if they are not designed to advance the story in any way, these filler-like episodes are part of the manga.
It should be no surprise that these episodes still manage to be highly entertaining albeit a bit random in most cases.
31. Otome wa Boku ni Koishiteru: Futari no Elder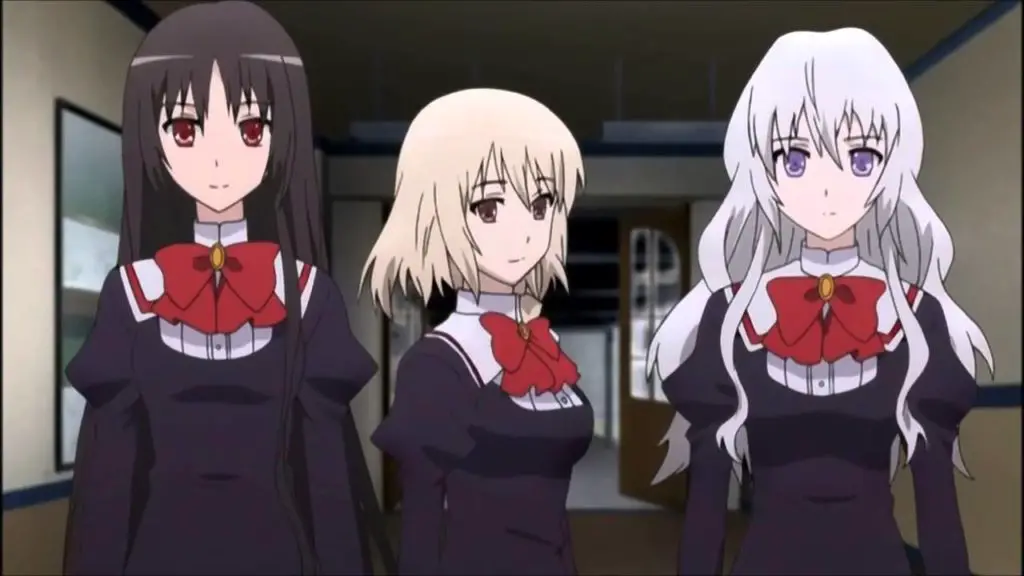 Two years after Mizuho's graduation, Mikado Chihaya was truant at his school because of harassment in the school and distrust of men.
His mother cannot bear to watch him be in trouble, so she makes him transfer to Seiou Girls' School, her old school.
He dresses as a girl and introduces himself as Kisakinomiya Chihaya. Chihaya meets Nanahara Kaoruko, who once rescued him from a playboy, and he begins to live in the dormitory building.
He became the focus of public attention due to his attractive face and figure, and his high academic achievements.
30. Kanamewo 
A young, unnamed woman, while biking home from the bank she works at, happens upon a weakened tree goddess whose native shrine is being demolished for construction work.
She rescues her and brings the goddess home with her.
The two form a relationship, but what will happen to the goddess as the construction progresses?
29. Konohana Kitan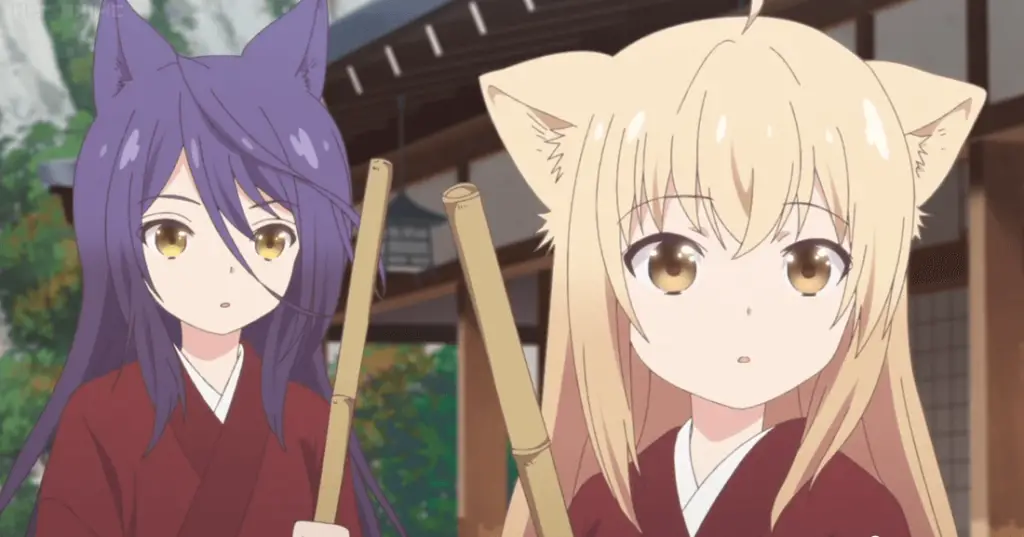 A beautiful hot spring inn is hidden in a village where yokai lives.
It is ready to welcome travelers from all over the world.
There are a few mononoke foxes who work here, including Yuzu, the most recent hire.
Yuzu is clumsy and not always aware of what's going on around him, but he charms everyone as he learns what it takes to work at this high-end inn.
28. Ms. Vampire Who Lives In My Neighborhood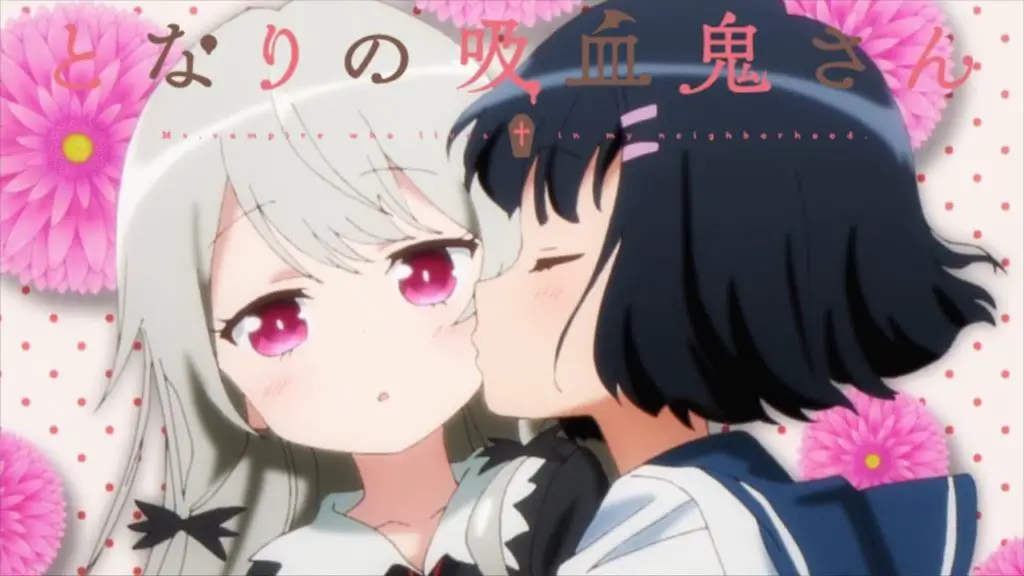 Rumors tell about an ageless girl who only comes out at night, living in a mansion in the middle of the forest. Some say that she is a living doll with a soul.
Upon hearing these rumors, Akari Amano seeks out this girl, only to find herself lost as she treks through the woods amidst the darkness.
A vampire named Sophie Twilight saves her, turning out to be the rumored girl. However, unlike the vampires told in myths, Sophie does not attack humans and instead orders her blood online.
Akari instantly becomes charmed with her doll-like appearance and proceeds to abruptly move in with her, thus starting their life together.
27. Kase-San And The Morning Glories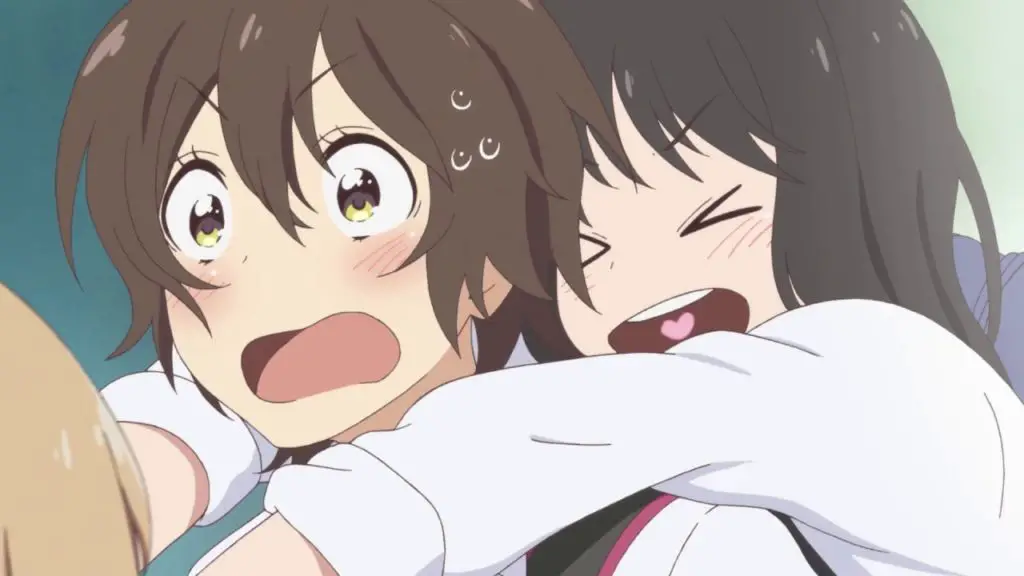 Yui Yamada, a timid girl who enjoys tending to her school's greenery, falls in love with the boyish and athletic Tomoka Kase.
The two eventually begin dating, and the story follows the pair as they face various challenges in their relationship.
26. Yuri Kuma Arashi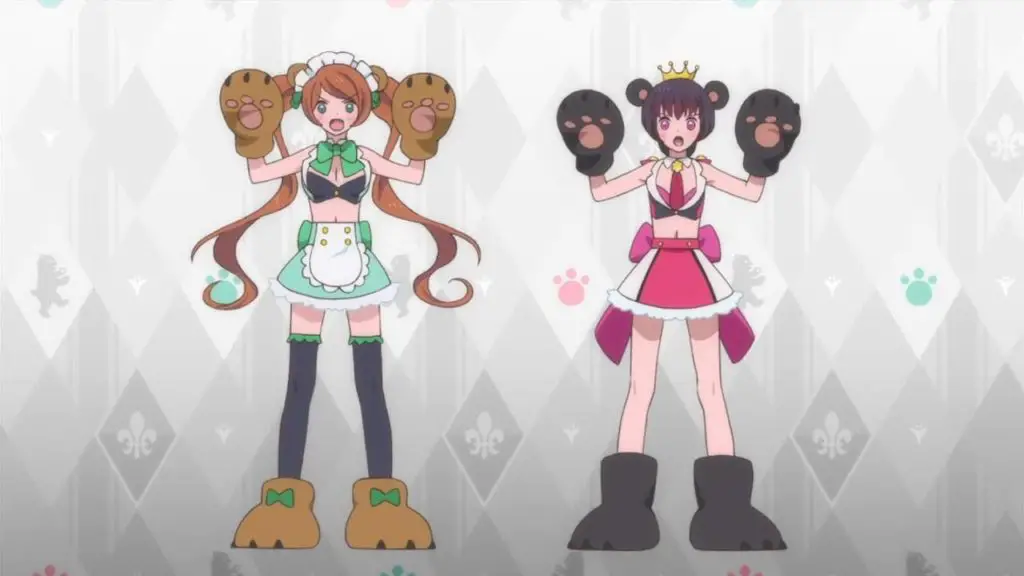 Long ago, humans and bears lived together in harmony. But then, everything changed when the asteroid Kumaria crashed into the Earth, causing the bears to go berserk and start eating humans alive.
To stop the fighting, a "Wall of Severance" was constructed to separate the two beings, thus ushering in an era of pure hatred and exclusion.
In case you aren't familiar with the works of Ikuhara and therefore don't understand how such a silly concept can hold such a serious message, immediately stop reading this and go watch one of his shows; the only way to understand it is to experience it.
25. Citrus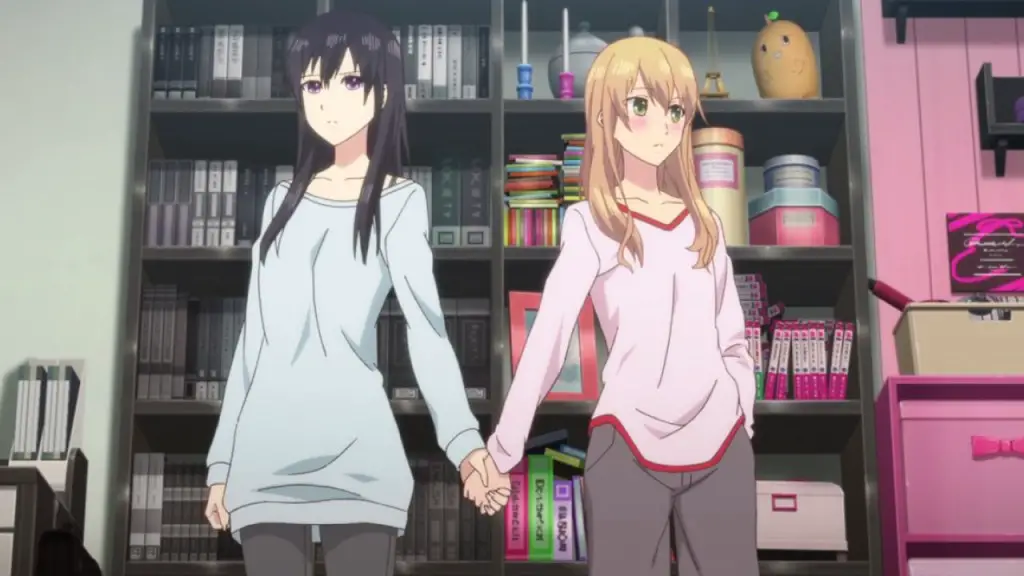 During the summer of her freshman year of high school, Yuzu Aihara's mother remarried, forcing her to transfer to a new school.
To a fashionable socialite like Yuzu, this inconvenient event is just another opportunity to make new friends, fall in love, and finally experience a first kiss.
Unfortunately, Yuzu's dreams and style do not conform with her new ultrastrict, all-girls school, filled with obedient shut-ins and overachieving grade-skippers.
Her gaudy appearance manages to grab the attention of Mei Aihara, the beautiful and imposing student council president, who immediately proceeds to sensually caress Yuzu's body to confiscate her cell phone.
Yuzu arrives home from her first day and discovers a shocking truth—Mei is her new step-sister! Though Yuzu initially tries to be friendly with her, Mei's cold shoulder routine forces Yuzu to begin teasing her.
24. Shoujo Sect: Innocent Lovers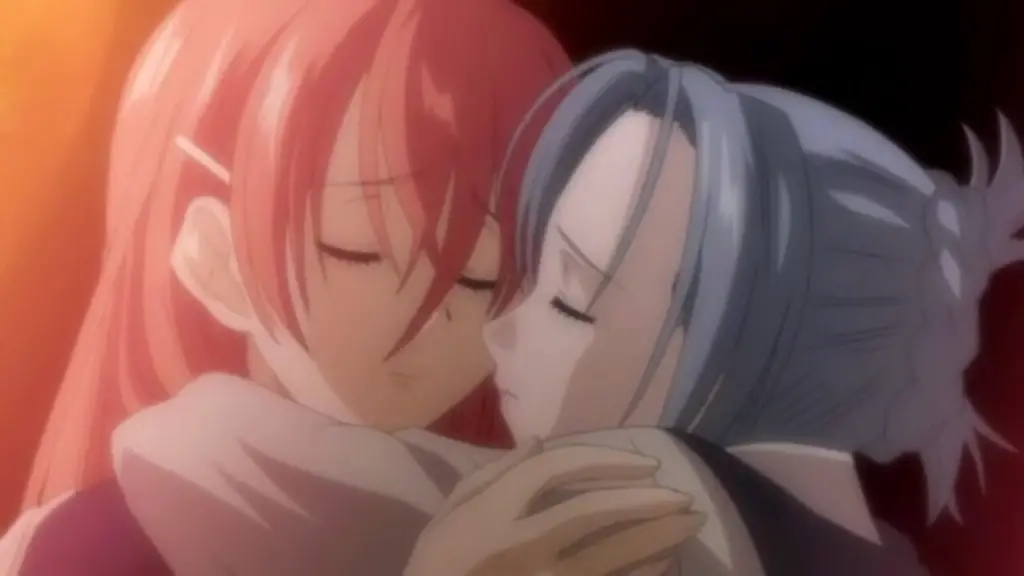 Ten years ago, Shinobu Handa and Momoko Naitou met on a playground and became friends.
Before their separation, they shared a kiss and a promise that they would see each other again. Years later, Shinobu still remembers that vow, but Momoko has forgotten it.
Now the two attend the same school. However, their personalities are complete opposites.
Shinobu is a delinquent collecting a string of lovers, but Momoko is a serious student and a member of the disciplinary committee.
Shinobu uses her flirtatious nature to try to make Momoko rediscover the bond and feelings they once shared.
Various stories of love and lust envelop Momoko and Shinobu's lives. Can these two find their way back to one another?
23. Inugami-san to Nekoyama-san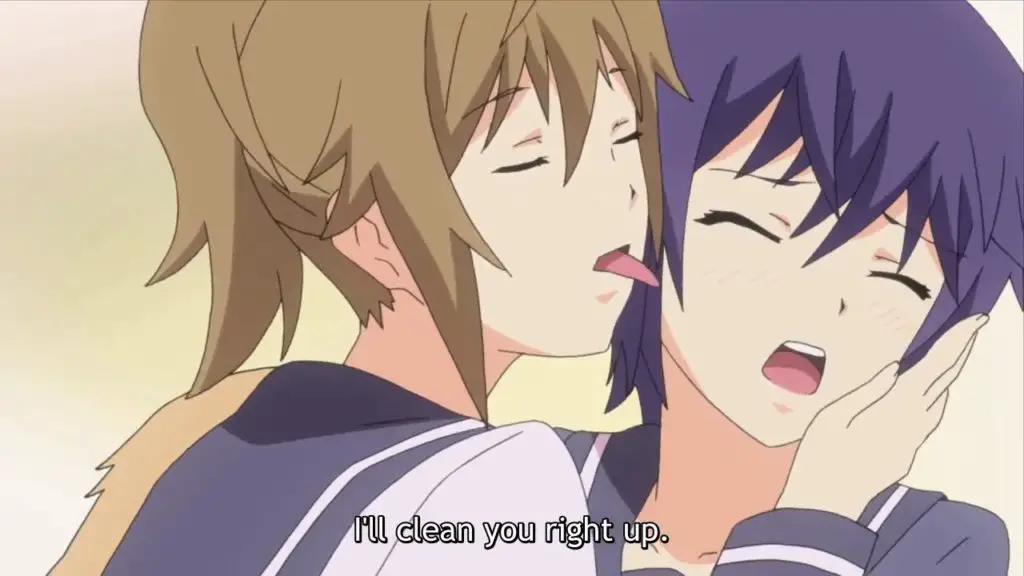 Yachiyo Inugami, a cat-loving extrovert, and Suzu Nekoyama, a dog-loving introvert, are unexpectedly cast into a relationship on a day like any other.
The pair find themselves drawn together through an inexplicable attraction of their opposite personalities.
As they quickly begin to understand one another, Inugami's hardened resolve to gain Nekoyama's favor only leads to frenzied responses.
Soon after their momentous union, the two begin to spend more time with one another, growing closer all the while.
Their combined antics gain the attention of the mousy Mikine Nezu, a classmate of Inugami, and soon they join the "biology" club.
There, they meet Ushikawa Ukiji, a passive, cow-like upperclassman. Nezu and Nekoyama soon begin to build upon their relationship, and a game of cat and mouse soon begins.
22. Riddle Story of the devil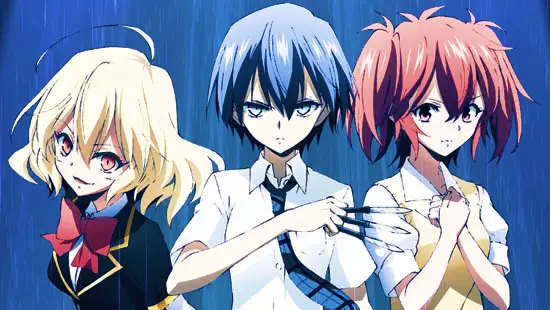 This yuri anime is about Tokaku Azuma who has just transferred to the elite Myoujou Academy, a private girls' boarding school.
But there's a catch: she, along with 11 of her fellow students in Class Black, is an assassin taking part in the challenge to kill their sweet-natured classmate, Haru Ichinose.
Whoever succeeds will be granted their deepest desire, no matter the difficulty or cost. However, each assassin only gets one chance; if they fail to kill her, they will be expelled.
Despite the extraordinary reward, Tokaku decides to take a different course of action.
Though Haru is her target, the young assassin soon finds herself drawn to the very girl she is supposed to kill.
With the entire class out for Haru, Tokaku refuses to let her friend die, vowing to protect her from a growing bloodlust.
21. Kanamemo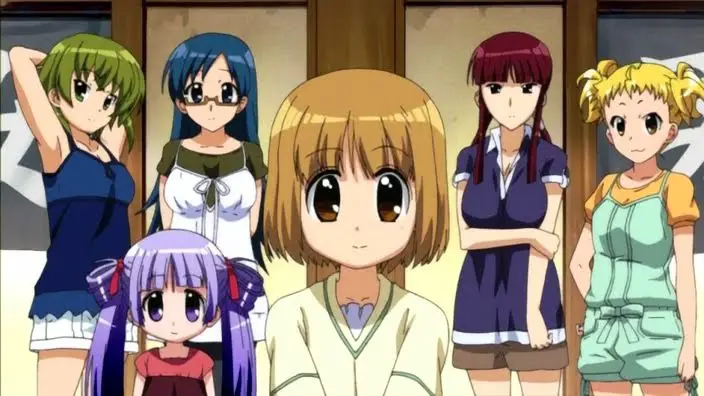 Middle schooler Kana Nakamachi's life drastically changes when her grandmother passes away.
Leaving behind an empty house, Kana learns that no one can provide her lodging due to her young age.
Eventually, she stumbles upon the Fuhshin Gazette, a local newspaper delivery business that can provide her with a place to stay if she works for them in return.
The small store is staffed by several unique people: the sweets-loving Yume Kitaoka and her girlfriend Yuuki Minami; the frugal Hinata Azuma; the alcoholic Haruka Nishida; and the young but mature Saki Amano.
It is not all fun and games at the Fuhshin Gazette, though, as Kana must deal with long working hours, energetic dogs guarding mailboxes, and confusing delivery routes.
Add in a small rivalry with Mika Kujiin, a girl from a competing store, and Kana will have more than enough to keep her hands full!
20. Kannazuki No Miko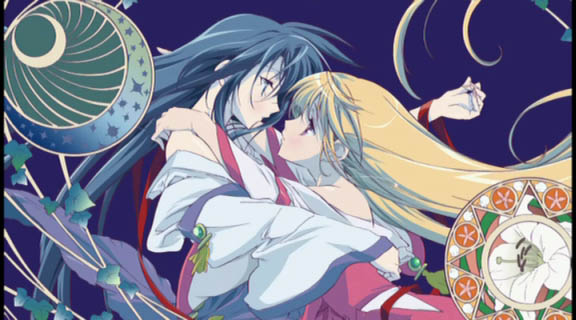 Kannazuki no Miko begins in the village of Mahoroba, where time passes slowly for both man and nature. Two students from the village's prestigious Ototachibana Academy might as well be night and day.
Himeko is shy and unassertive, while Chikane is bold and elegant. Despite this, they love each other, and nothing can come between them, no matter how hard they try.
On the two girls' shared birthday, a sinister voice corrupts one of their friends into attacking them, and just when it seemed grimmest, the lunar and solar priestess powers that lay dormant in the two girls awaken, dispelling the evil.
That was only the first hurdle, however. The two must now fend off the countless others who would threaten their well-being—even the people closest to them!
19. Sasameki Koto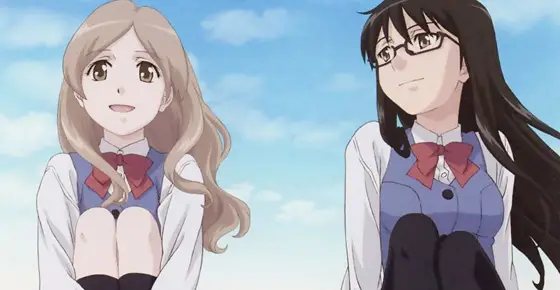 Murasame Sumika is popular in the high school for her excellence in her marks and sports.
However, she has a secret: she is in love with her classmate Kazama Ushio.
Ushio also has a liking for the love between girls, but she hasn't noticed Sumika's feelings and has always been refused by other girls.
18. Canaan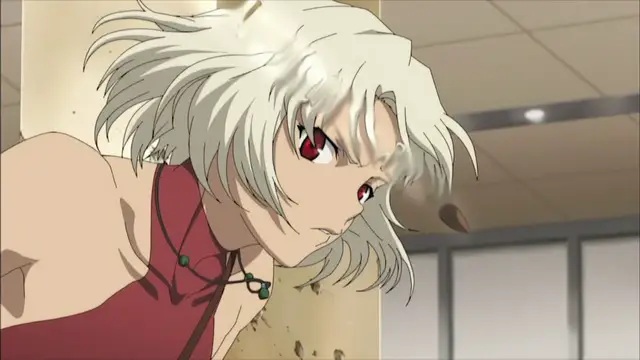 This yuri anime is about Oosawa Maria who is a Japanese photographer currently working in Shanghai, China.
Along with her partner Mino, she searches for potential newsworthy stories throughout the city. When strange events occur at a local festival, Maria and Mino immediately investigate.
Quickly, the two are immersed in a battle between unknown masked men and a strange, white-haired woman.
Just when Maria is about to be caught in the crossfire, an old friend by the name of Canaan appears and helps Maria escape.
But a sinister plot over a deadly virus soon develops, and Canaan learns she must confront her past if she wants any chance at stopping the perpetrator and saving her friends.
17. Mai-HiME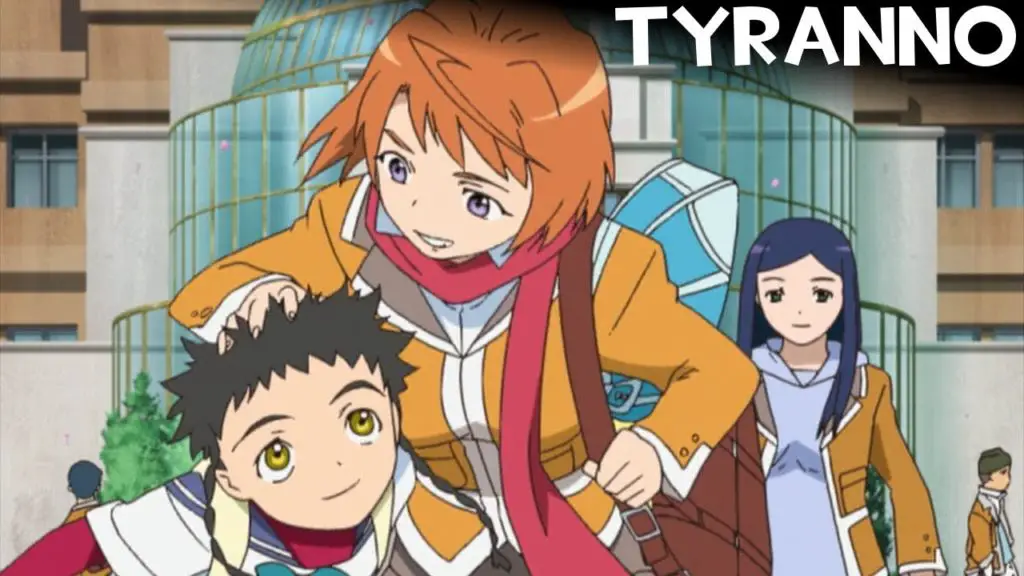 Thirteen girls, each with the ability to materialize "Elements" and summon metallic guardians called "Childs" have been brought to Fuuka Academy to battle mysterious creatures called Orphans.
Each, with a different personality and background, must decide who they truly care about and why they fight.
16. Maria-Sama Ga Miteru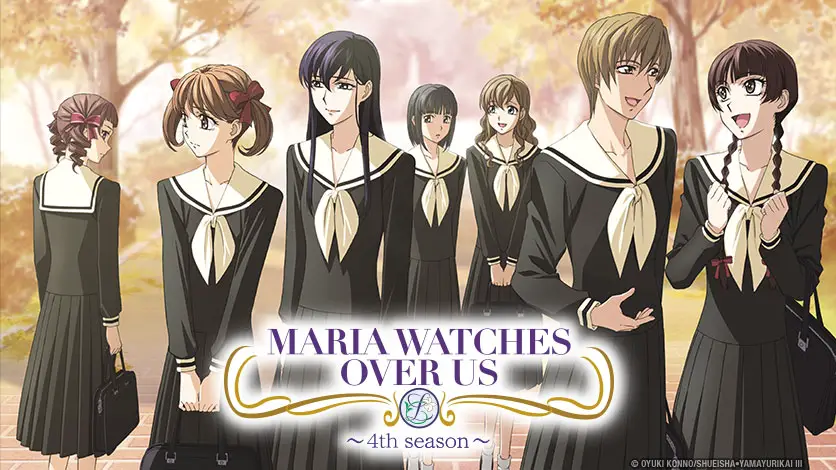 When Yumi Fukuzawa entered the Lillian Girls' Academy, a prestigious all-girls Catholic school in Tokyo, she never imagined she would catch the eye of beautiful and demure Sachiko Ogasawara, one of the school's most popular students.
Now Sachiko has offered to be Yumi's soeur, her "sister" and guide for all her years at the academy.
The whole idea has Yumi completely flustered—after all, they hardly know each other!
The entire campus is abuzz with rumors about the two of them, but Yumi is conflicted over accepting Sachiko's offer.
While she admires Sachiko, being her soeur would also mean constantly being at the center of the entire school's attention!
15. Oniisama e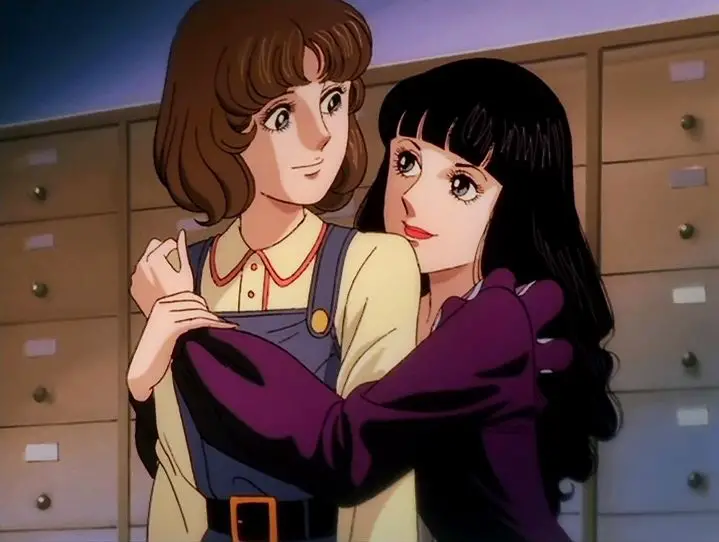 When 16-year-old Nanako Misonoo enters the prestigious all-girls Seiran Academy, she believes a bright future awaits her.
Instead, the unlucky girl finds herself dragged into a web of deceit, misery, and jealousy.
On top of that, she is chosen as the newest inductee of the Sorority, an elite group whose members are the envy of the entire school.
Having none of the grace, wealth, or talent of the other members, Nanako quickly draws the ire of her jealous classmates—especially the fierce Aya Misaki.
To cope with her increasingly difficult school life, Nanako recalls her days through letters to her former teacher, Takehiko Henmi, whom she affectionately calls "onii-sama" (big brother).
She also finds comfort with her four closest friends: her childhood friend Tomoko Arikura, the sociable but erratic Mariko Shinobu, the troubled musician Rei Asaka, and the athletic tomboy Kaoru Orihara.
14. El Cazador De La Bruja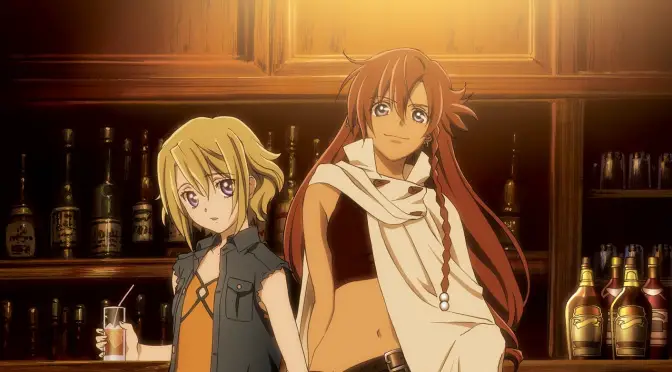 This yuri anime is about Nadie who is a bounty hunter with an attitude, and she's got a lock on her next target: Ellis, a young amnesiac girl who is a suspect in the murder of a famous scientist.
On a whim, she decides to accompany her to Way Marka, a place that supposedly holds the key to unlocking Ellis's memories and her mysterious past.
However, Nadie cautions Ellis that this does not mean she will go free—once Ellis has found what she is looking for, Nadie will turn her over to the authorities.
With Ellis's connection to a gemstone called the Inca Rose as their only guide, the two set off on their journey south through Mexico to search for the mysterious "Eternal City" of Wiñay Marka.
13. Noir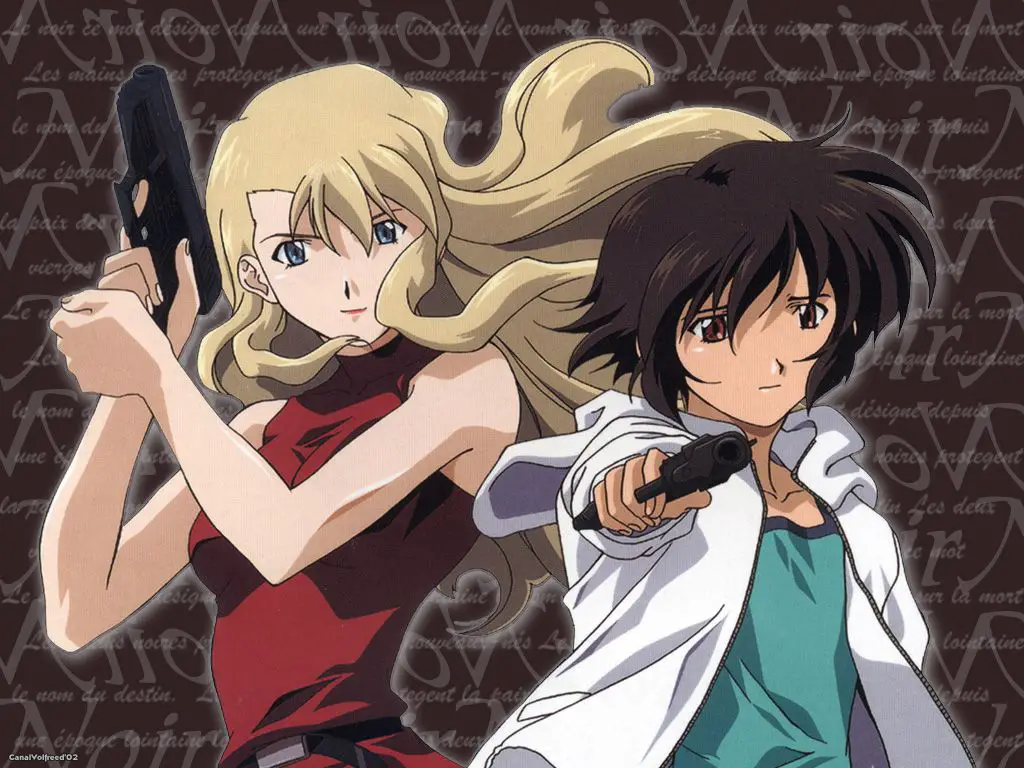 Noir—a name that strikes fear in the hearts of those who know the history behind the moniker.
Long ago it was the code name of a very successful and feared assassin and now it is being used by two women who want answers to questions they have about their lives.
The main character in this series is a highly skilled assassin named Mireille Bouquet who is based out of France. One day, she receives a mysterious email from a girl named Kirika.
Following up on the message, Mireille goes to meet this girl and discovers that not only does the girl have no idea who she is, but she also has no idea why she is so skilled at killing people and why she feels no remorse when she does.
Upon realizing that their lives are linked somehow, Mireille and Kirika team up and begin traveling the world together as they seek out the answers to their shared histories while avoiding the grip of an organization known as Les Soldats.
Will the two find the answers they are looking for? And will that truth free them or ruin them?
12. Mnemosyne: Mnemosyne no Musume-Tachi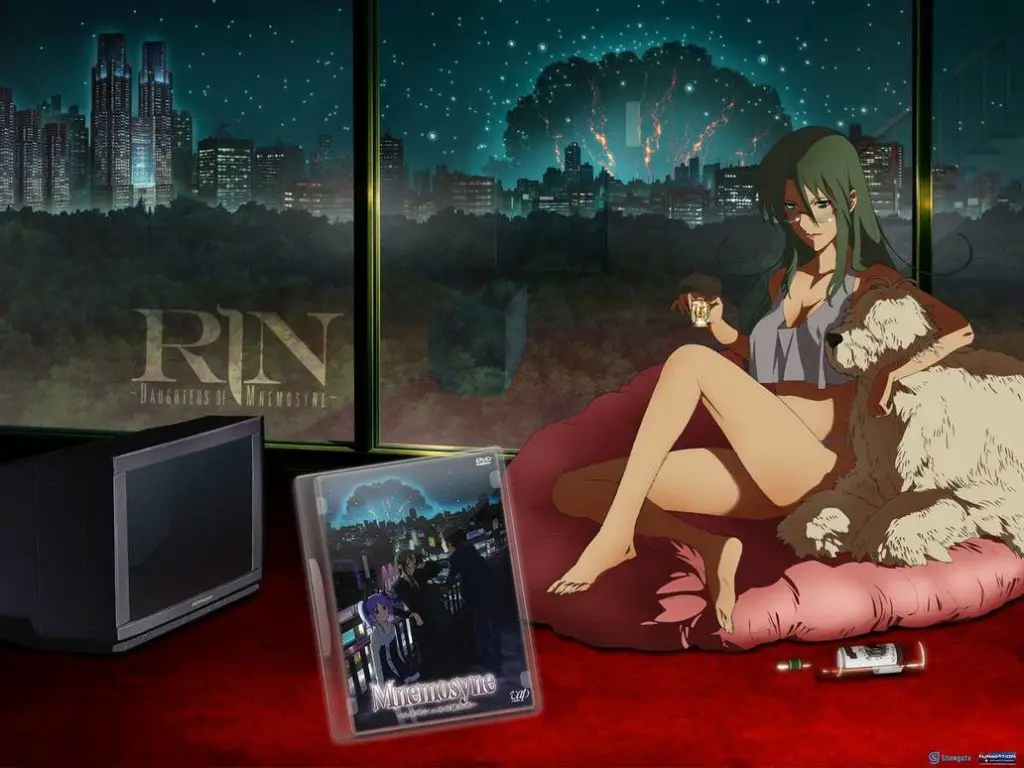 Immortality is something many people would wish for. But would it be such a coveted ability if people knew they would be subject to countless attacks because of it?
Such is the case for Rin Asougi, an immortal private investigator because there is no shortage of people who want her dead.
Over the centuries, she has met many grisly ends, but each time, she returns to life as if nothing had happened.
In 1990, while looking for a lost cat, Rin runs into Kouki Maeno, a man who feels that his memories are wrong.
Agreeing to help him, Rin discovers that Kouki is not what he seems, all the while drawing closer to her true enemy.
This adversary knows Rin and her kind all too well, and if she dies by his hand, she may stay dead permanently.
11. Mahou Shojo Lyrical Nanoha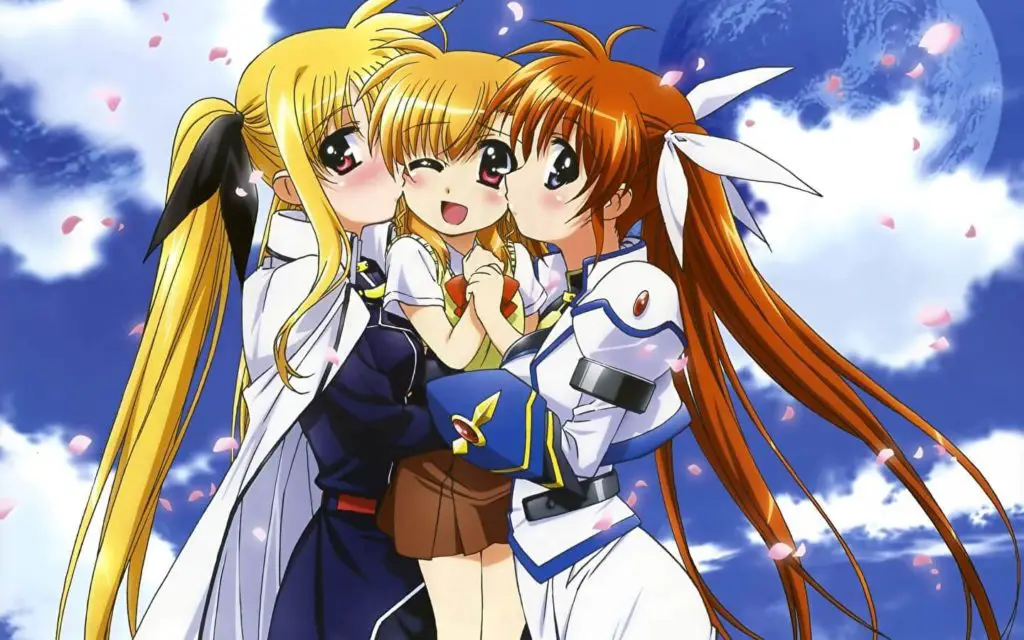 Nanoha Takamachi, an ordinary third-grader who enjoys spending time with her family and friends, rescues an injured ferret that she had dreamed about the night before.
The next day, the ferret cries out to her telepathically, asking Nanoha to save him.
The ferret reveals himself to be Yuuno Surya, a mage from another world who is trying to collect the dangerous 21 jewel seeds that he accidentally scattered across the world.
He enlists Nanoha's help, gifting her the magical wand Raising Heart, and teaches her how to become a powerful mage.
Days later, after reclaiming a few of the Jewel Seeds, another mage, Fate Testarossa, appears. Stronger than Nanoha, Fate refuses to divulge her reasons for trying to collect the Jewel Seeds.
10. Kiniro Mosaic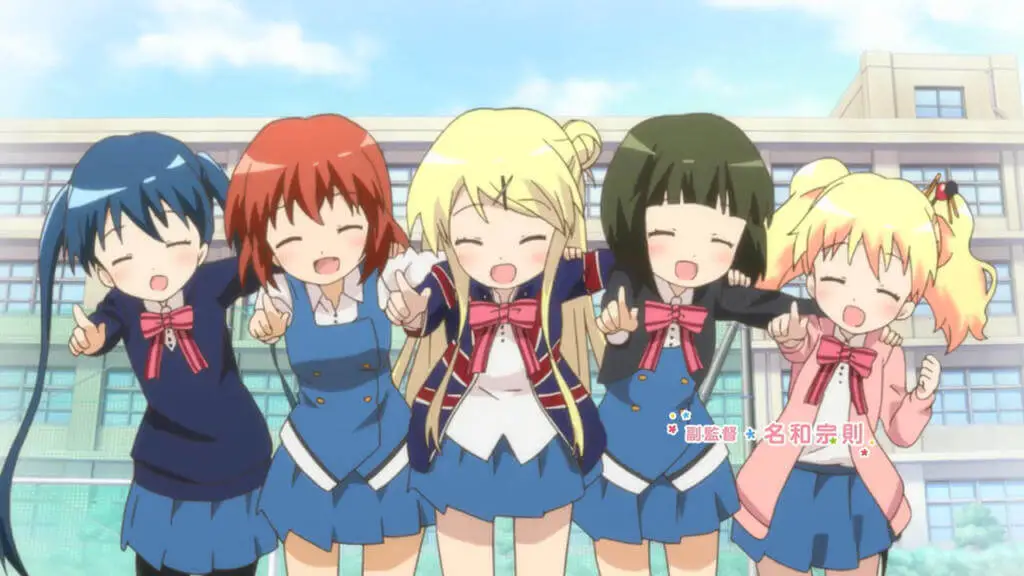 Shinobu Oomiya once left Japan to participate in a homestay in England. During her time there, she became close friends with Alice Carteret, the daughter of the family she was living with.
However, when it was time for Shinobu to return to Japan, the two were able to express their sorrow despite the language barrier between them.
Five years later, now a first-year student in high school, Shinobu receives a letter by air mail in a language she does not understand.
This letter is penned by none other than Alice, detailing her homestay in Japan.
Alice will be attending Shinobu's high school and living with her! Alongside their friends, Youko Inokuma, Aya Komichi, and Karen Kujou, the five girls attend school together and learn about what their different cultures have to offer, day after day.
09. Aoi Hana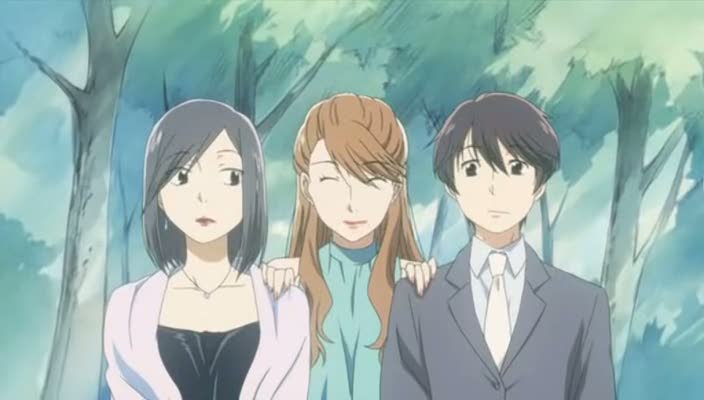 Shy and soft-spoken Fumi Manjoume and upfront and caring Akira Okudaira were best friends in elementary school, but this changed when Fumi and her family moved away.
Years later, Fumi moves back to her hometown after being accepted at Matsuoka Girls' High School.
She finally reunites with Akira, who is going to attend Fujigatani Girls' Academy. Despite their reunion, their relationship isn't the same as it was years ago.
As soon as Fumi starts attending school, popular senior Yasuko Sugimoto takes notice of her and flatters her more than any other underclassmen.
After running to Akira for help so many times before, Fumi must figure out who she is as a person instead of standing in someone else's shadow.
However, that doesn't stop Akira from wanting her friendship with Fumi to be as it once was. Will the girls be able to conquer the high school stage of growing up before it pulls them apart?
08. Candy boy
A yuri anime with a double whammy of yuri and incest, Candy Boy deceptively doesn't have much to do with candy or boys. Kanade and Yukino are twins from Hokkaido who transferred together to a Tokyo high school.
Of course, they live together, and their room-sharing goes a lot further than standard roommates or siblings.
Add an underclassman who's desperately in love with one, bribing the other for little photos or keepsakes of her beloved senpai, and you get a winning shoujo ai combination.
07. Sakura trick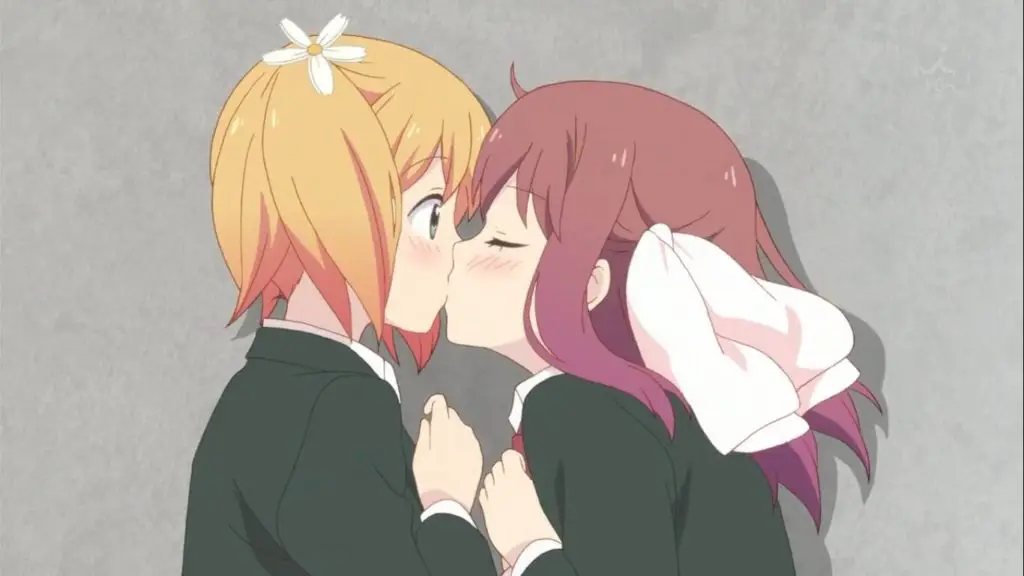 Having been best friends since middle school, Haruka Takayama and Yuu Sonoda plan to attend Misato West High School together.
However, despite being assigned to the same class, a cruel twist of fate has them seated on the opposite ends of their classroom!
To make matters worse, their school will shut down in three years, making them the final intake of first-year students.
Undeterred by this chain of unfortunate events, Haruka is set on sticking with Yuu, striving to create many wonderful memories with her.
Much to Haruka's jealousy, however, Yuu's easygoing demeanor quickly attracts the attention of their female classmates.
Sympathizing her friend's growing insecurity, Yuu ends up sharing a deep, affectionate kiss with her in an empty classroom.
06. Simoun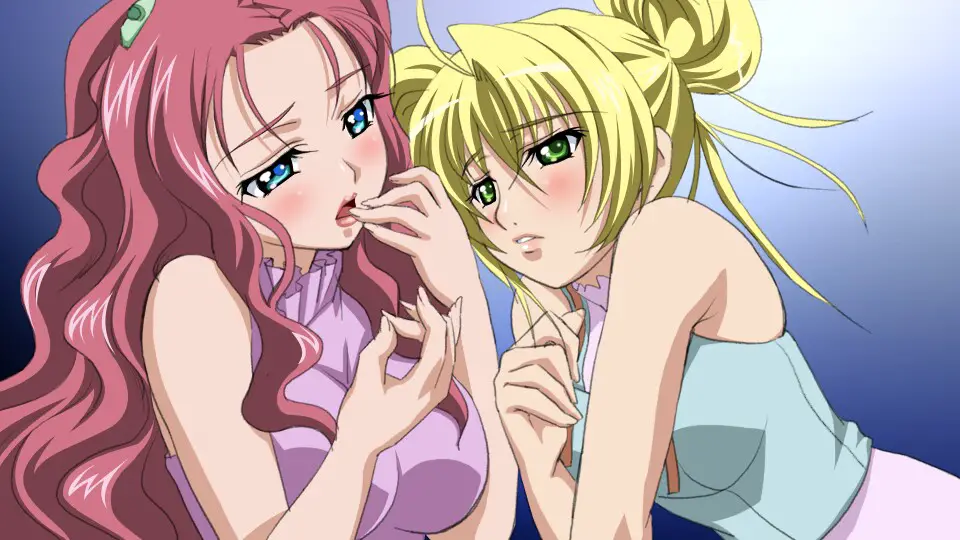 In the peaceful theocracy of Simulicram, everyone is born female. At age 17, each maiden undergoes a special ceremony where she chooses her sex.
However, only the pairs of maiden priestesses can synchronize with the ancient flying ships known as Simoun, needed to defend Simulicram.
These Pairs refrain from undergoing the ceremony as long as they wish to keep piloting their Simoun.
Aer is recruited to be a Simoun pilot after a terrifying attack by an enemy nation decimates the squadron known as Chor Tempest.
To earn her wings she needs to find her way into the heart of Neviril, Regina of Chor Tempest.
But Neviril's heart still belongs to her previous Pair, lost in the battle when she attempted a forbidden Simoun maneuver.
05. Yuru Yuri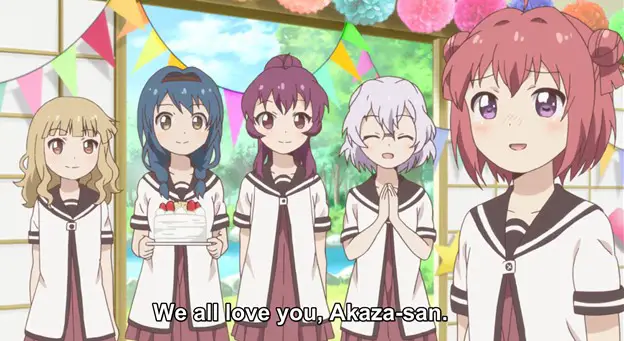 After a year in grade school without her childhood friends, first-year student Akari Akaza is finally reunited with second years Yui Funami and Kyouko Toshinou at their all-girls middle school.
During the duo's first year, Yui and Kyouko formed the "Amusement Club" which occupies the now nonexistent Tea Club's room.
Shortly after Akari joins, one of her classmates, Chinatsu Yoshikawa, visits the trio under the impression that they are the Tea Club; it is only once the three girls explain that the Tea Club has been disbanded that they can convince Chinatsu to join the Amusement Club—a group with no purpose other than to provide entertainment for its members.
This yuri anime is based on the slice-of-life manga by Namor, Yuru Yuri is an eccentric comedy about a group of girls who spend their spare time drinking tea and fawning over each other, all while completely failing to even notice the supposed main character, Akari, amongst them.
04. Strawberry Panic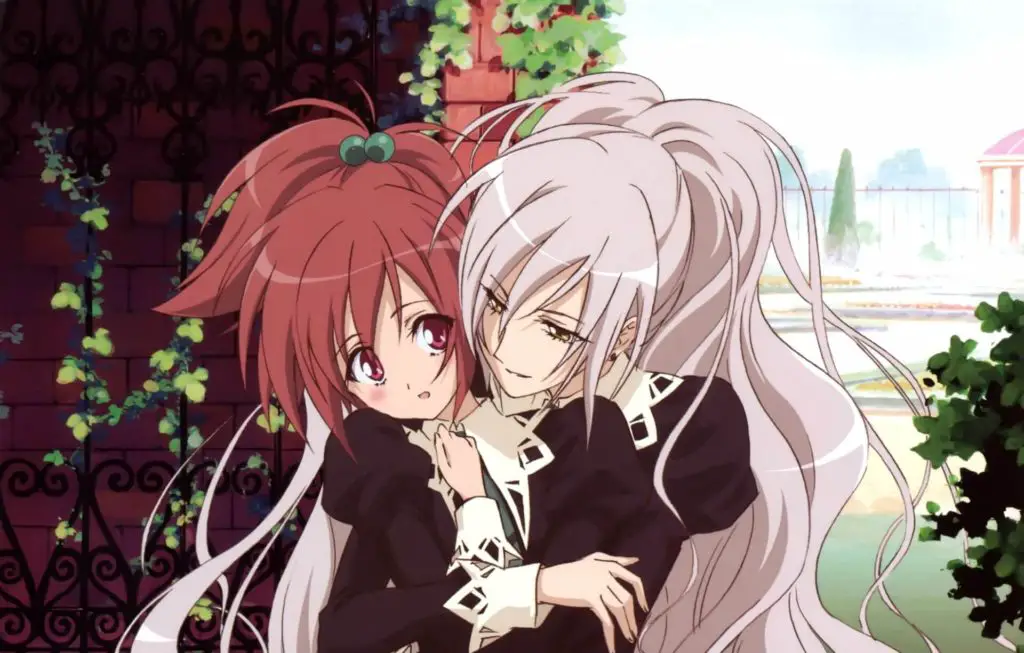 This yuri anime is about Aoi Nagisa who transfers to one of the three affiliated all-girl Catholic schools on Astraea Hill, St. Miator's Girls' Academy.
There, she discovers a community of fellow students entwined in an intricate hierarchy, in which two Etoiles represent the three schools. To fit in, Nagisa must go to class, join clubs, and make new friends.
Meanwhile, Shizuma Hanazono, the sole Etoile of Astraea Hill, finds herself drawn to this new, exciting transfer student.
As Shizuma and Nagisa get to know each other, Shizuma finally decides it is time to face her troubled past.
03. Bloom into you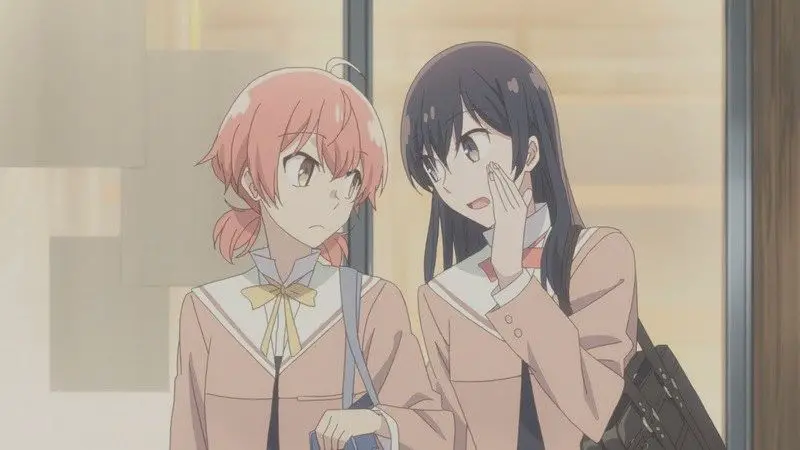 This yuri anime is about Yuu Koito who has always been entranced with romantic shoujo manga and the lyrics of love songs.
She patiently waits for the wings of love to sprout and send her heart aflutter on the day that she finally receives a confession.
Yet, when her classmate from junior high declares his love for her during their graduation, she feels unexpectedly hollow.
The realization hits her: she understands romance as a concept, but she is incapable of experiencing the feeling first-hand.
Now, having enrolled in high school, Yuu, disconcerted and dispirited, is still ruminating over how to respond to her suitor.
There, she happens upon the seemingly flawless student council president, Touko Nanami, maturely rejecting a confession of her own.
02. Puella Magi Madoka Magica
This yuri anime is about Madoka Kaname and Sayaka Miki who are regular middle school girls with regular lives, but all that changes when they encounter Kyuubey, a cat-like magical familiar, and Homura Akemi, the new transfer student.
Kyuubey offers them a proposition: he will grant any one of their wishes and in exchange, they will each become a magical girl, gaining enough power to fulfill their dreams.
However, Homura Akemi, a magical girl herself, urges them not to accept the offer, stating that everything is not what it seems.
This yuri anime follows a story of hope, despair, and friendship, Mahou Shoujo Madoka★Magica deals with the difficulties of being a magical girl and the price one has to pay to make a dream come true.
01. Revolutionary Girl Utena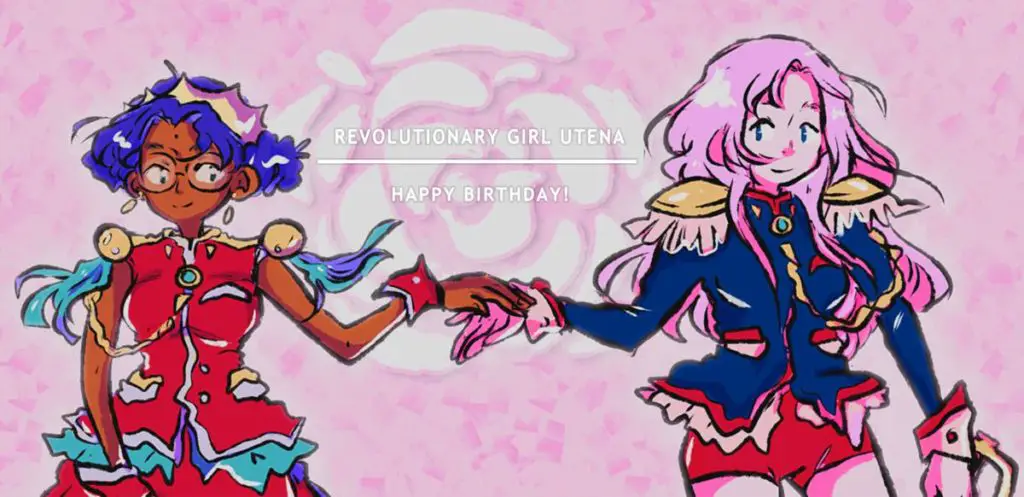 After meeting a traveling prince who consoled her after the deaths of her parents, Utena Tenjou vowed to become a prince herself.
The prince left Utena only with a ring bearing a strange rose crest and a promise that she would meet him again someday.
A few years later, Utena attends Ootori Academy, where she is drawn into a dangerous game. Duelists with rings matching Utena's own compete for a unique prize: the Rose Bride, Anthy Himemiya, and her mysterious powers.