Everyone has their own favorite show, right?
Yet there's usually at least one outstanding episode in the majority of them. 
A single episode will change your perception of the series.
We've put together an index of the top anime episodes from a variety of anime shows that we found extremely enjoyable and some even surprised us. 
Well, let's explore these little fabulous pieces!
25. "Shoto Todoroki: Origin" Episode 23 – My Hero Academia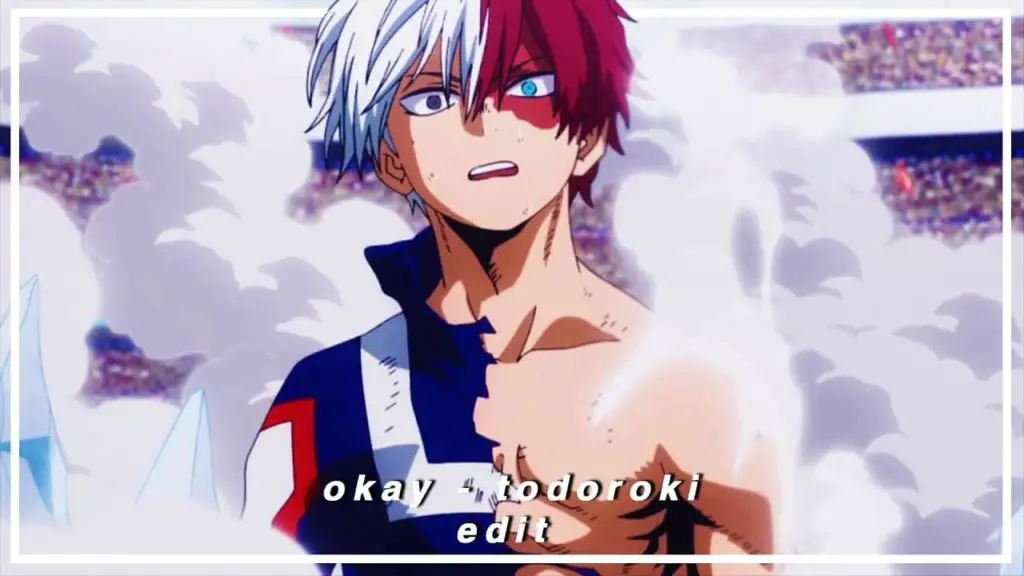 The best episode of the series to date, great animation, great arrangement, that's the way each battle episode should be.
A person who was cheering for Todoroki as opposed to the principal character could really be scared of Izuku as an opponent. 
This was a battle in which the two adversaries were both terrifying for each other and keeps the viewers looking forward to what's to transpire.
The flashbacks were precise and the sequences which required special soundtracks and animation were fantastic, like Todoroki fighting fire with flashbacks, or the final battle between the two of them. Best episode ever!
24. Death Note "Overcast" Episode 7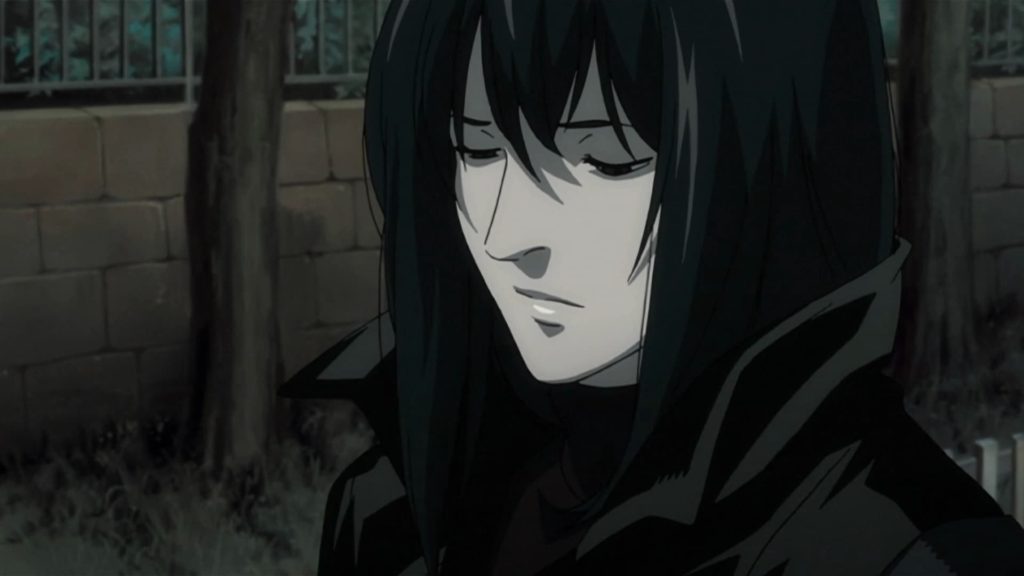 The best show you can ever request an animation studio to create. 
While we know for certain that Light will somehow be able to survive, we didn't know if Naomi Misora would. 
We don't know for sure, but she could have survived and provided information to the police, and the plot would be a huge success from that point on. 
It also showed that Light could kill anyone if they are threatening his life, which is another method of character development. And the final is the end. 
The face of Naomi becomes dull and lifeless, she tries to take her death, she climbs the steps of heaven. This episode truly marked Light being taken over by his powers rather than doing good.
It showed that it didn't matter who it was, Light would kill anyone who got in the way of his plans. An episode that marked his fall as the hero. A truly wonderful episode.
23. Dororo (The tale of the Moriko Part 2)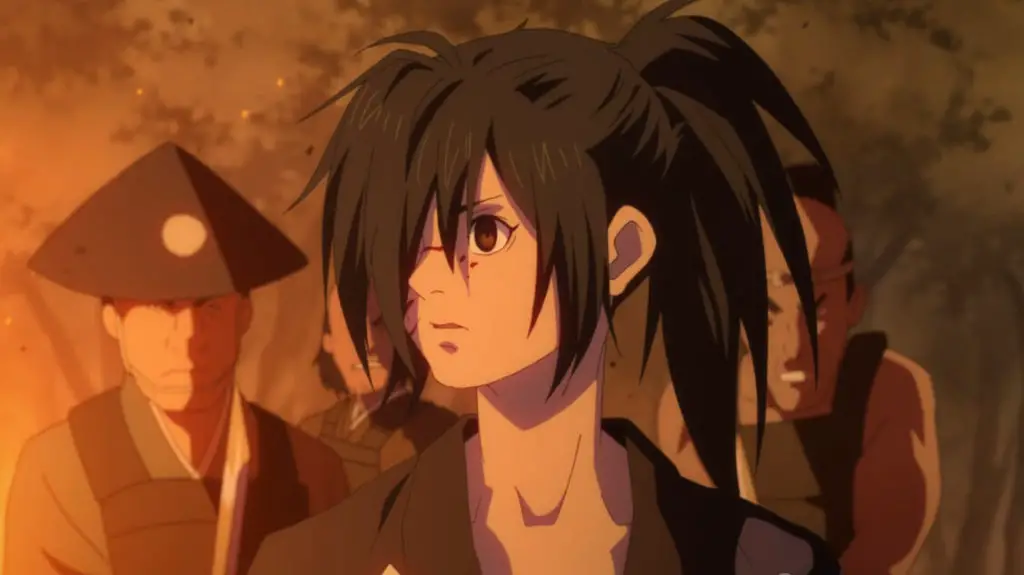 In conjunction with the Part 1 episode, this is an extremely memorable episode among all those that I've ever seen. 
It reveals the exact circumstances of wartime civilians and in this particular episode, Mio didn't deserve it.
She sold her body to both factions during the war to provide food for the homeless children.
In the process, each of them died. 
When Hyakkimaru becomes aware of it and sees his fury for the very first time throughout the series and the direction could not be more perfect.
22. "Angel Beats" (Graduation)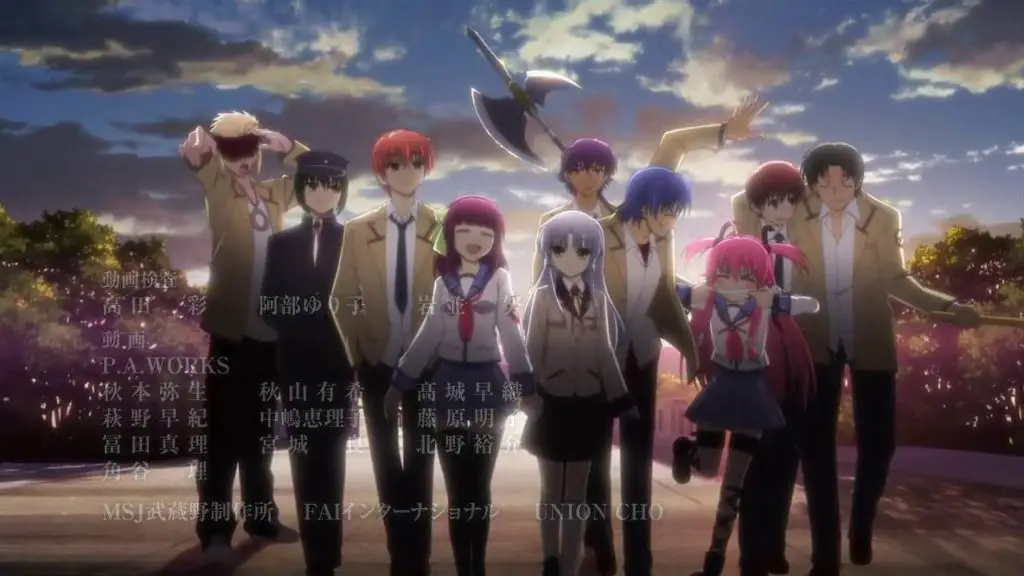 Angel Beats is some of the best and stunning finales, and the final episode was a real tearjerker. 
We didn't realize the actual significance of the title "Angel Beats" but when we finally did it was the most amazing moment.
When Otonashi discovers the truth, he is speechless and makes a proposal to Tachibana. 
I watched the scene in English dub and was unable to stop crying through the final scene.
What would have occurred if I'd watched it in a subbed version?!
21. Bakemonogatari (Tsubasa Cat-Part 2)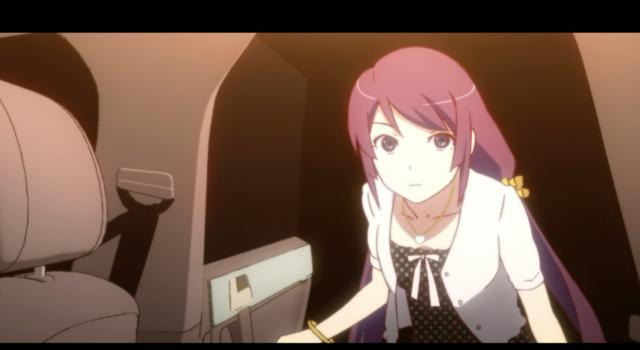 I don't know about you but this scene meant everything to me. 
I was awestruck by the character of Senjogahara in this episode as she asks to kiss her since it's not terrifying.
It's the most heartwarming and romantic scene in the series Monogatari. 
It perfectly demonstrates how their love isn't just one-sided, and who wouldn't want the same kind of waifu as the one in Senjogahara's episode after seeing this?
20. The Assassination Classroom (Graduation Time)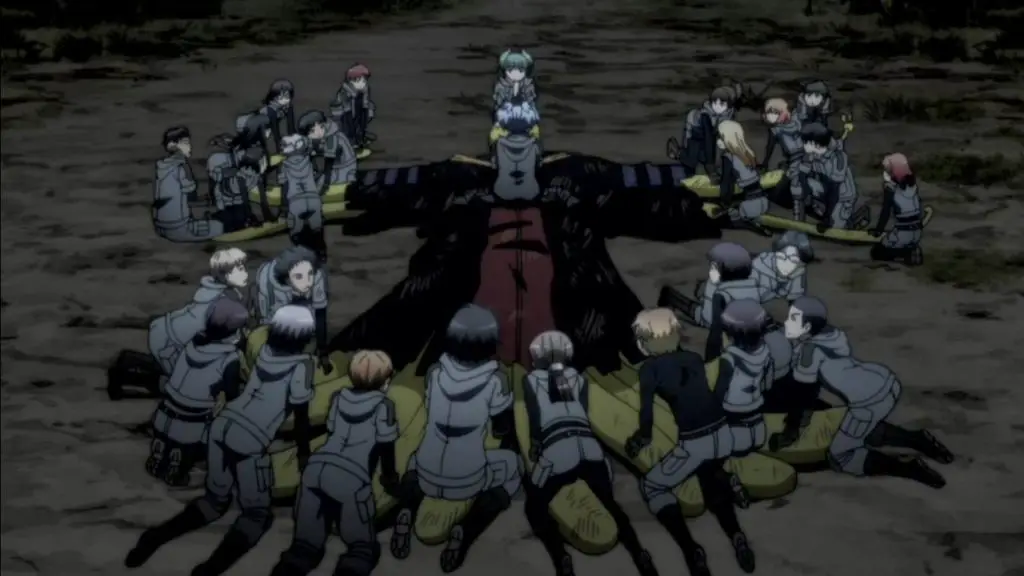 Graduation This is episode 24 in season 2. Until it, this series was enjoyable. 
This series has been able to prepare us for a traumatic journey and this episode is the only way to cry.
From the beginning of the series, the students were on the goal of assassinating the teacher who would later become the reason they were happy. 
However, in this episode, they were required to witness his demise and discover his dark past.
19. One Piece (The Pain of My Crewmates Is My Pain! Zoro's Desperate Fight!")
There are many more much higher rated episodes on One Piece, but there's some reason (in fact, there are many) for this to be the most memorable episode. 
Firstly, it showcases the dedication of Zoro to the team, and the scene is amazing.
He doesn't care that he dies of pain, but the fact that you consider that he survived and remains conscious until they awake and shows the reason Zoro has to be the absolute powerful character. 
For me, this was my favorite moment!
18. Black Clover (Captain Yami Sukehiro)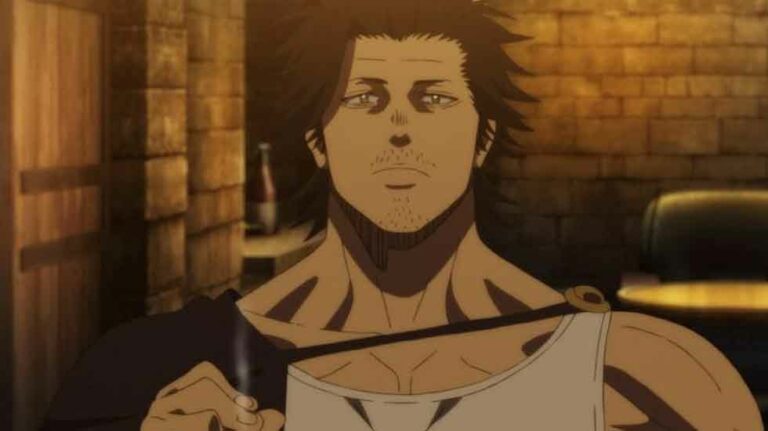 In all honesty, this is the best episode I've ever watched within Black Clover and is also one of the best moments of the manga. 
Since the very beginning of the series, we witness a lot of action around Asta and Yuno and Yuno, but the fans have always wondered about how powerful Yami is.
This episode was pure flame. The animation as well as the action sequences and the pairing with Asta and Yami are the perfect Shounen Big Three. 
Even If you're not a big lover of Black Clover, it is impossible to dislike this masterwork episode.
17. Tokyo Ghoul (Ghoul)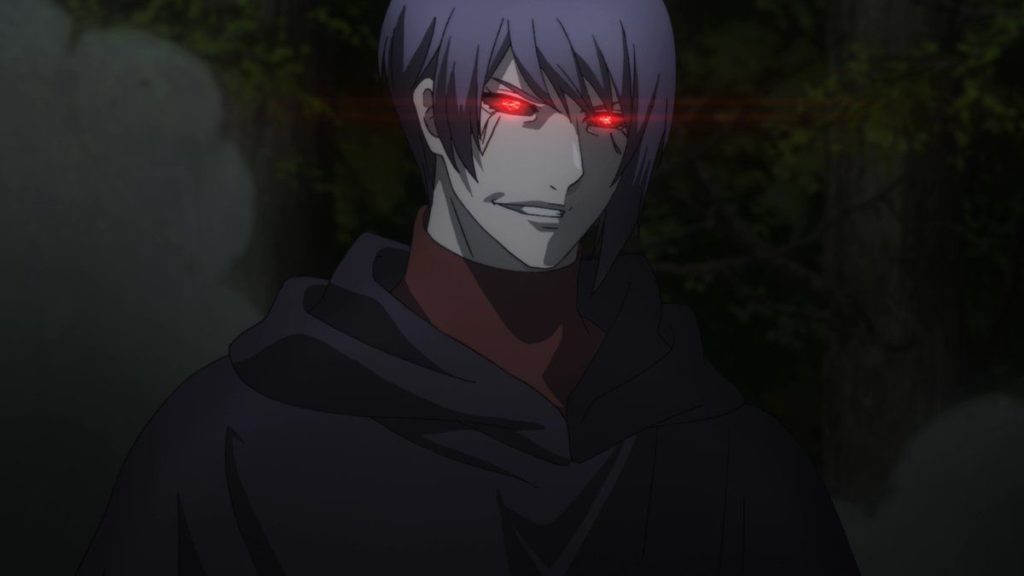 I'm in agreement with everyone else that Tokyo Ghoul wasn't a successful adaptation, but what about this episode? 
The growth of Kaneki's character was awe-inspiring and when paired with the background music; this episode is a masterpiece.
All of the episodes prior to season 1 were OK And when we thought that we wouldn't be able to get excited for a long time, this episode is like an archer. 
I'm guessing I have watched this episode about 20 times just to witness an incredibly hot Kaneki. 
Do you think that this is definitely one of the most enjoyable anime shows available?
16. Food Wars! (Metamorphose)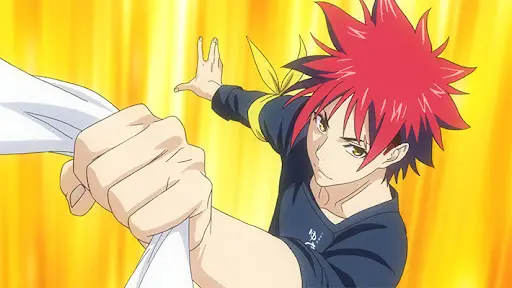 Yukihira Souma is a cool character isn't it the case? 
Particularly in this episode where the contestants in the hotel had to eat 200 portions for random guests. 
It is clear the way Souma is caught out when his food doesn't stand out.
He's only got 30 minutes to complete 200 servings.
And how did he accomplish that? 
by putting on an amazing show using his live cooking abilities and I must admit that this is one of the most entertaining anime shows.
15. The Seven Deadly Sins (Return of the Sins)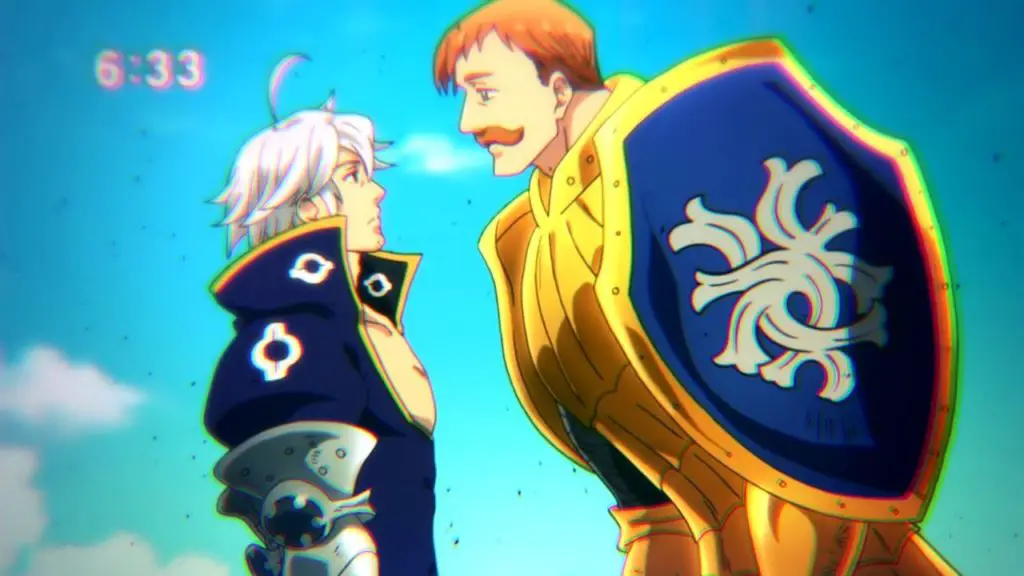 If you've seen this show, then you've determined that Esacanor was bound to be one of your top characters. Escanor completely stole the show. 
I'm talking about the fight with Estarossa and Escanor was among the most bizarre moments of all time.
The amount of self-confidence Escanor exhibits, that he is confident and up to the next level. 
We think that the Sins are in a tight spot in this episode However, Escanor comes in to prove that there's still someone who is able to save Liones. 
This is by far the most enjoyable episode in The Seven Deadly Sins (at least for me personally).
14. Fullmetal Alchemist Brotherhood (He Who Would eat God)
Really, nearly the entire twenty episodes that have aired on FMAB are top-quality and this one was a different story. 
After all the hopes are not over, Hohenheim reveals how he designed everything from the very beginning and it was a thrilling plot twist.
I have never felt a death more devastating than any death in the whole series. 
The character was an enslaved who was cheated by his best friend, was devastated by the death of many thousands, and so on, but the man didn't give up. 
This is among the most tragic and heartbreaking episodes of the show.
13. Dragon Ball Z (Transformed at the Very End)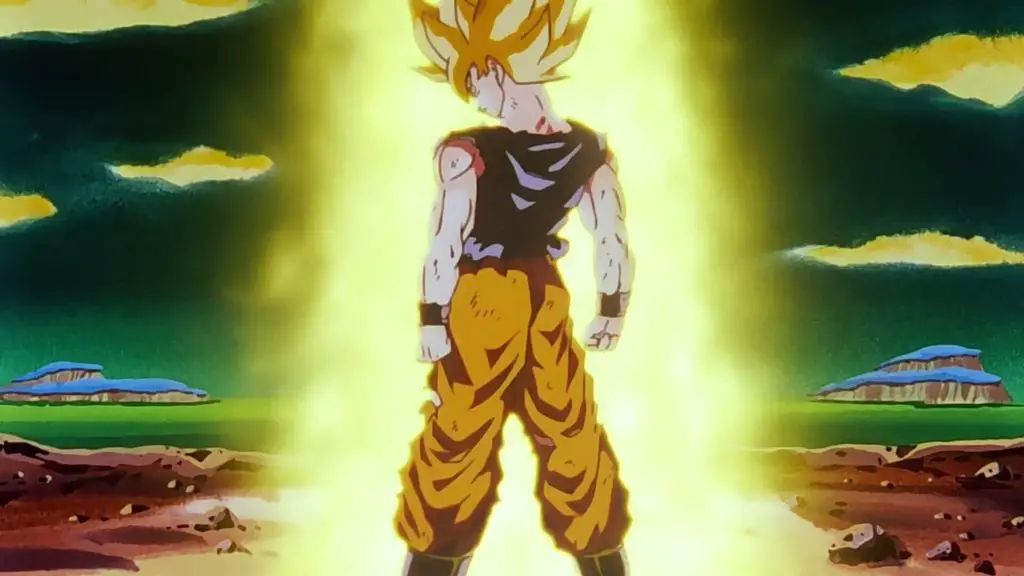 Everyone loves it when Goku turns Super Saiyan, and in reality, Dragon Ball anime was famous for the transformations that Goku made. 
This episode is truly unique and different from other episodes.
When Frieza defeats Goku's best friend Krillin, that's when we see the very first Super Saiyan transformation, and it's the first to happen in a thousand years. 
The entire episode was an absolute blast and goosebumps were just the beginning.
12. Your Lie in April (Spring Breeze)
So, I'm writing this sentence and at the very moment, I'm unable to resist crying my eyes out, reminiscing the words Kaori wrote in her letter to Kousei. 
The episode was clearly heartbreaking yet it is so beautiful.
To imagine the idea that Kaori had been in love with her from the beginning, and then threw away her entire life in order to let her idol enjoy music once more is quite a surprise. 
If you're still not crying when watching this episode, then you are probably a robot.
11. Jujutsu Kaisen (Accomplices)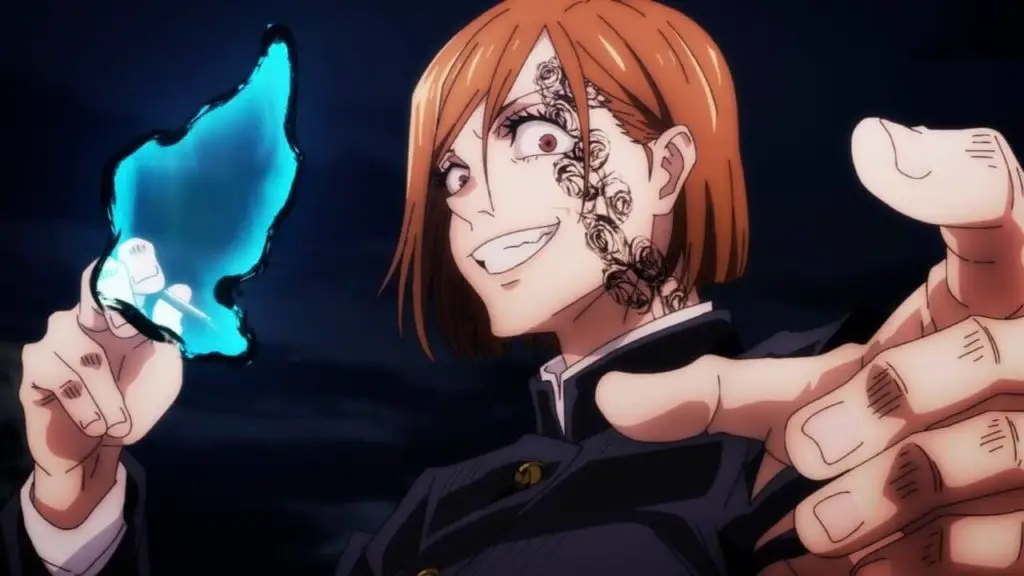 There is an incredible season of JJK without Gojou's actions in it. 
The final episode in Jujutsu Kaisen's debut season was absolutely fantastic. 
Nobara was the star of the show with this episode, showing off how sexy she is.
However, the Irony is that she refers to Itadori as a pain tolerant and then rams nails into her arm. 
It was the synergy of attacks was flawless and MAPPA deserves every bit of credit for making this such a great.
10. Naruto Shippuden (Truth)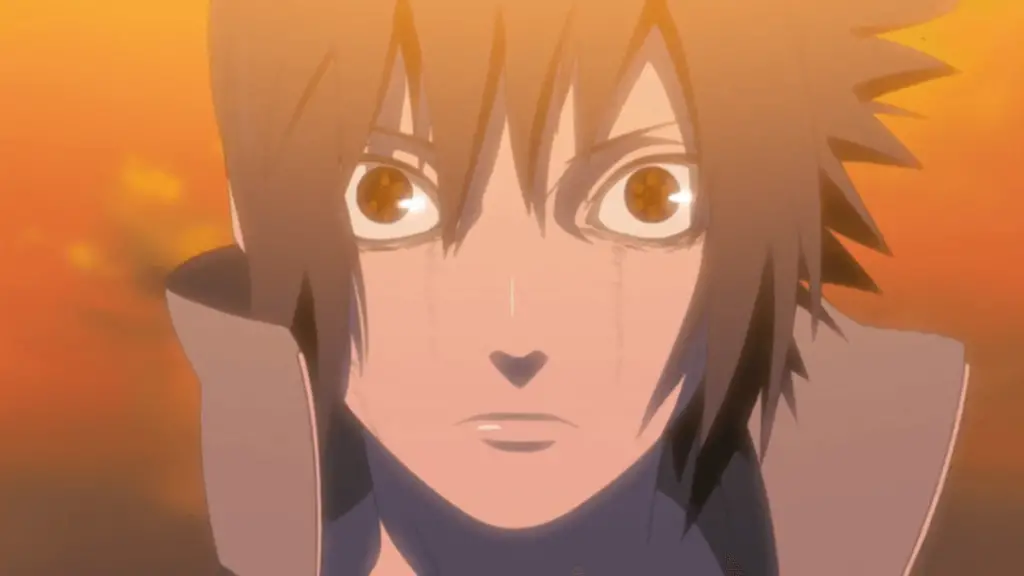 Naruto is a lengthy show that there are a lot of famous episodes within it. 
However, for me, there's not an episode that is as good as this one, because up until the episode I disliked Itachi for his actions (just as Sasuke did).
When he rescued Sasuke and the truth was exposed I threw my phone away and wept for a couple of minutes. 
Itachi earned every ounce of respect in this show. 
He's a great character, and not just in the show.
9. Violet Evergarden (Loved Ones Will Always Be Watchful Over You)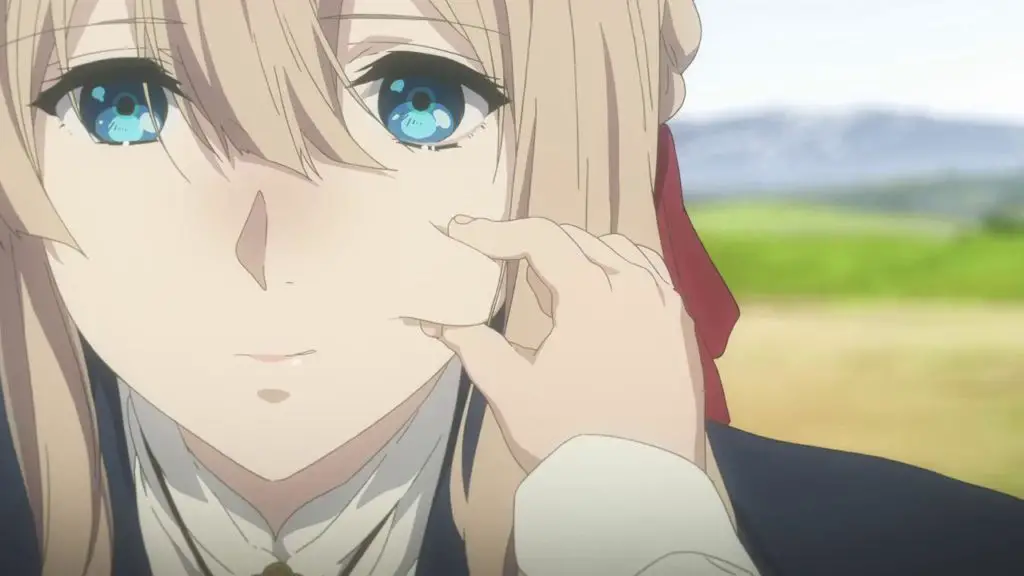 The episode was one of the "If you don't cry, then you have no heart" kind of episodes. 
It perfectly illustrates the meaning of a mother's love. And it was both sad and beautiful all at the same time.
When she talks about the way the letters were written by her in celebration of 50 birthdays for her daughter, tears started flowing in my eyes.
I was unsure of what to do about them. This is one of the most memorable episodes of Violet Every garden.
8. My Hero Academia (His Start)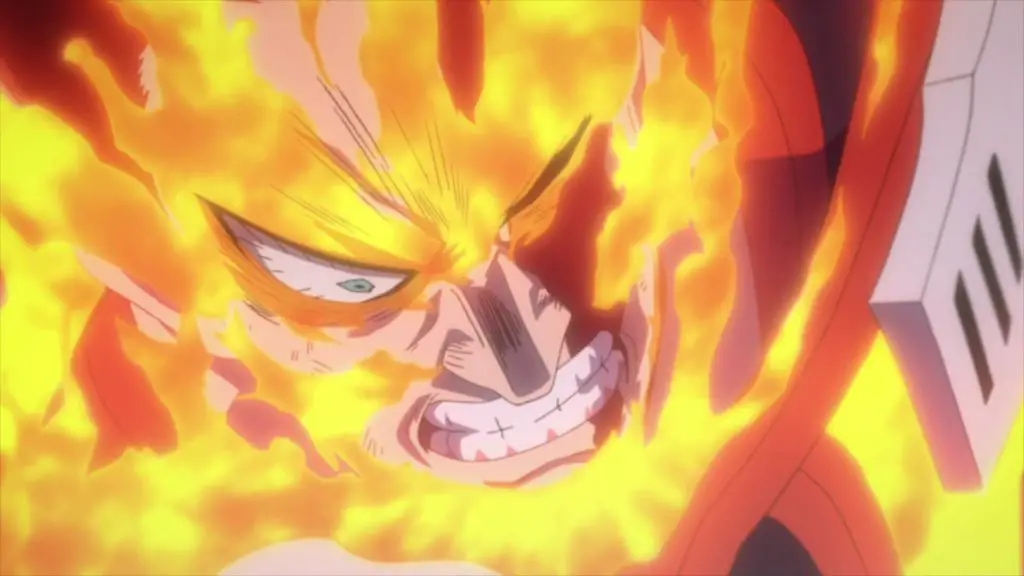 The emotions I feel every single time I watch this show are amazing. 
We resent Endeavour for many years because of the things he did to his family, however, in this particular episode he proved to be an absolute hero who was looking for more power.
It's true that it isn't going to change what he's done however, there's hope for redemption. 
This episode is one of my favorites of the entire My Hero Academia series because it was so epic and emotional all at the same simultaneously.
7. The Promised Neverland (150146)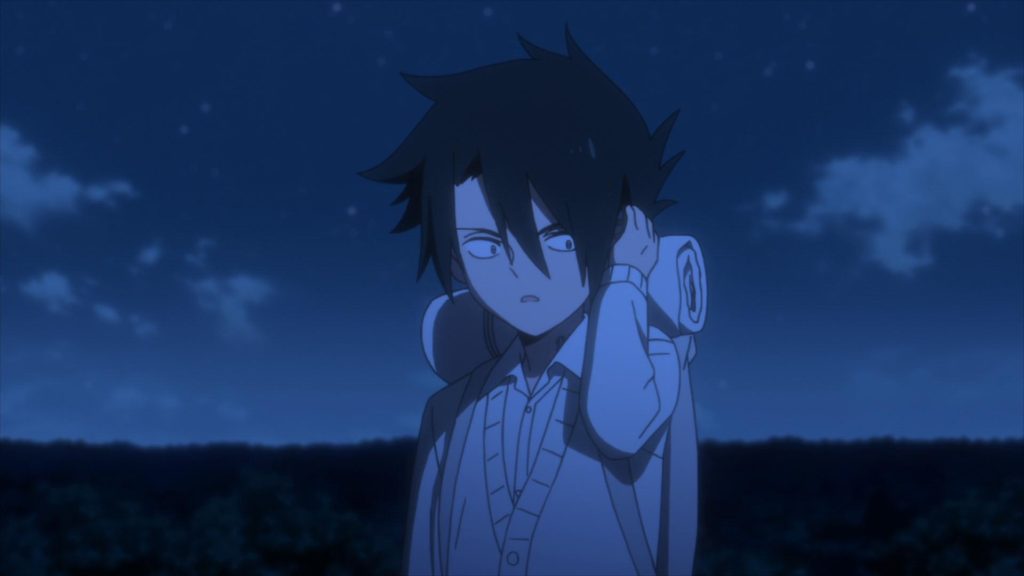 The ending of the first season is among the most enjoyable moments of The Promised Neverland. 
Emma's sexy moment when she cut off her ear, and the strategy that is laid in the plan of Norman is simply amazing.
The episode has the most pleasant surprise for everyone and was one of the most satisfying finales of all time. 
The episode was filled with twists and turns with every minute of exciting scenarios.
6. Boruto Naruto The Next Generations (Chi to Ko)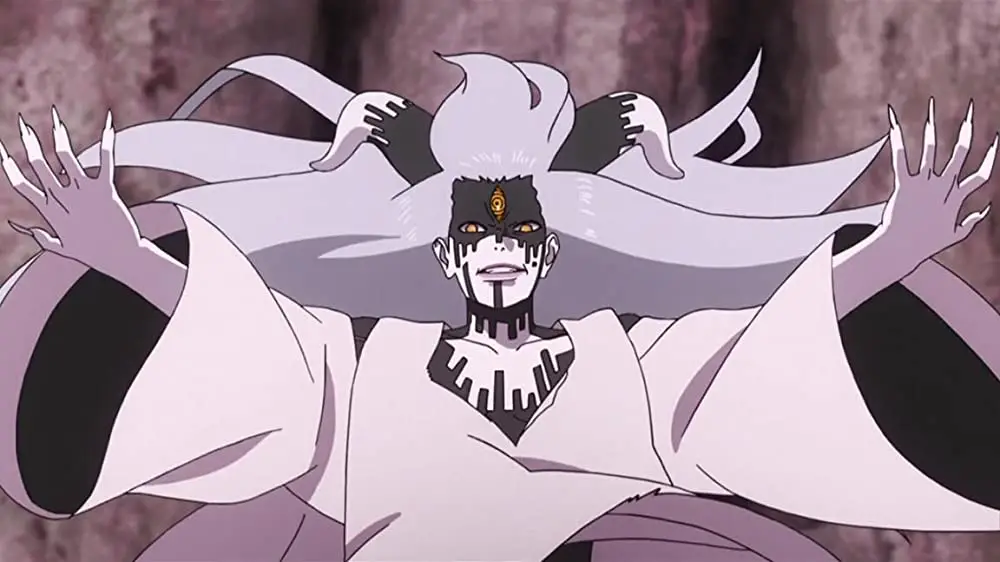 Hands Down! The most memorable episode of Boruto and this episode sets the anime on the blazes. 
Whatever everyone says about Boruto being among the most mediocre anime This episode is filled with pure joy.
I've never watched an anime with a flipped-over plot and this episode must be considered one of the most memorable within Naruto.
Naruto Universe. Naruto and Sasuke's pairing together with the final flourish of Boruto is clearly an outstanding episode.
5. Demon Slayer (Hinokami)
Who doesn't remember this episode? 
The episode was at the top of the list in 2019 and we all know how much nostalgia it brings regardless of what number of times we watch it.
When you consider the fact that Tanjiro has activated the Hinokami Kagura technique and it was such a touching moment when his mother appeared in the dream of Nezuko. 
The whole fight against Rui as well as the visuals and everything else is amazing.
4. Hunter x Hunter (Zero x and x Rose)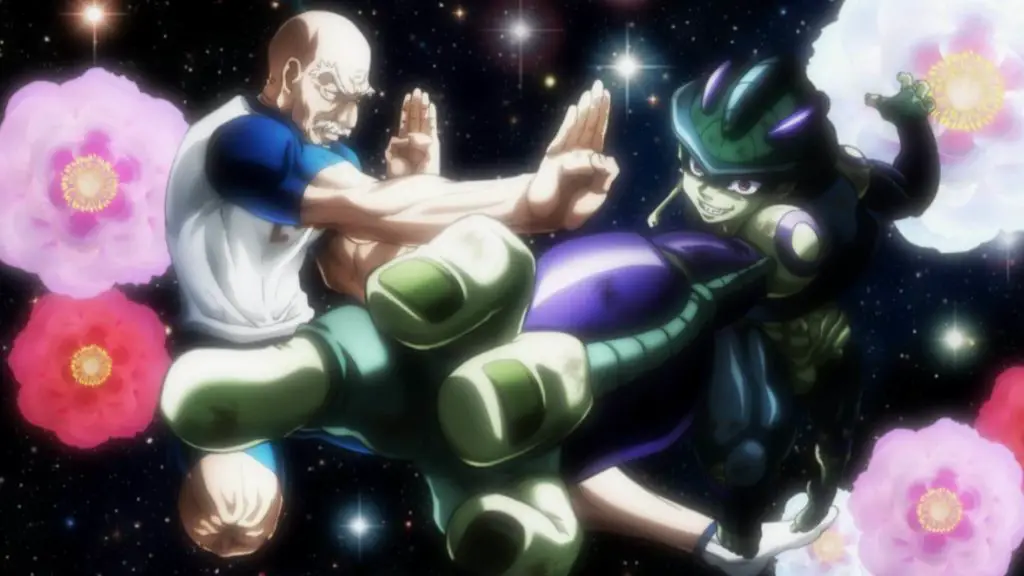 It's probably the most memorable episode in Hunter x Hunter. 
"If it's Hell, I'll meet you there" was perhaps the most powerful line in the episode.
And when Nettero struck his own heart and his victim's at the same time, I was shocked.
The whole battle that took place between Nettero with Meruem was amazing and it's amazing to imagine that Nettero had an advantage to his side. 
This episode definitely is worthy of a place on the list of the best anime episodes.
3. Attack on Titan (Hero)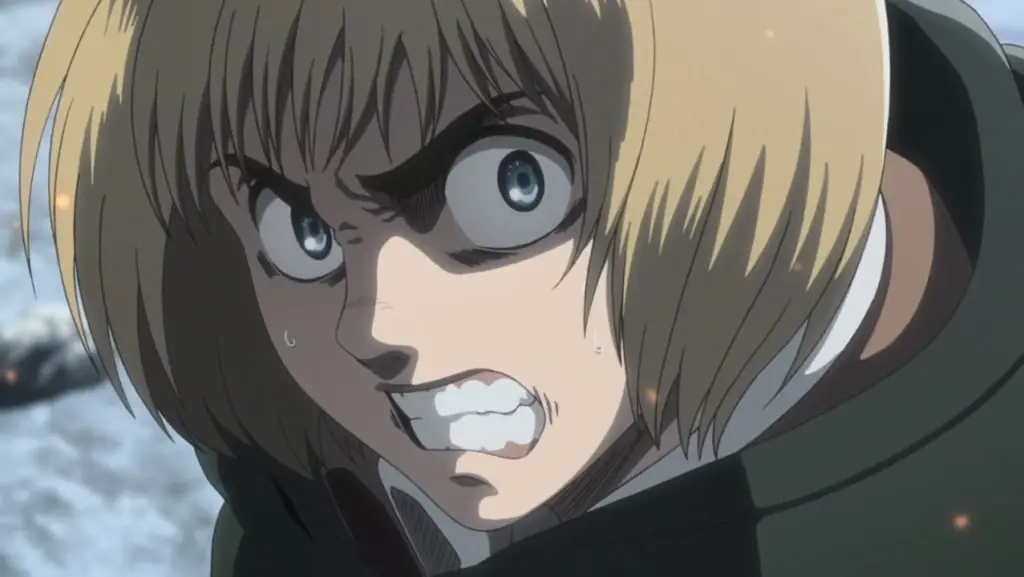 The third season of the show was intense the episode that follows elevates it to a new level. 
Erwin's sacrifice and Levi's beast mode are unforgettable to any Attack on Titan fan.
The plan Erwin had in mind was a suicide one and the soldiers knew they would die. 
But they decided to go for the path of a heroic end and the episode's title "Hero" was intended to encompass all among them. Not only Erwin and Levi.
2. "Death Note" (Revival)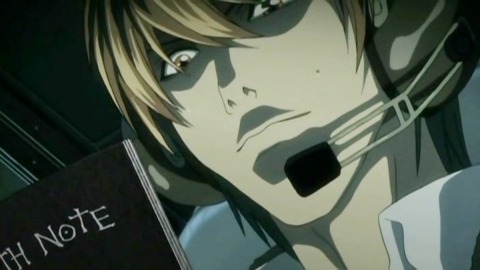 I'm sure that the majority of viewers and fans agree that "Silence" can be considered the most memorable episode in Death Note because of how Light beats L in the episode. 
However, can we talk about this episode? The strategy that was laid out by Light is amazing.
When he was snatched up in episode 18 he was nearly arrested. 
However, this episode always brings me back to a fond feeling. Also, the music is simply amazing.
Light Yagami has proved his abilities were beyond human limits in terms of intelligence in this episode. This is a genius!
1. Code Geass (Re 😉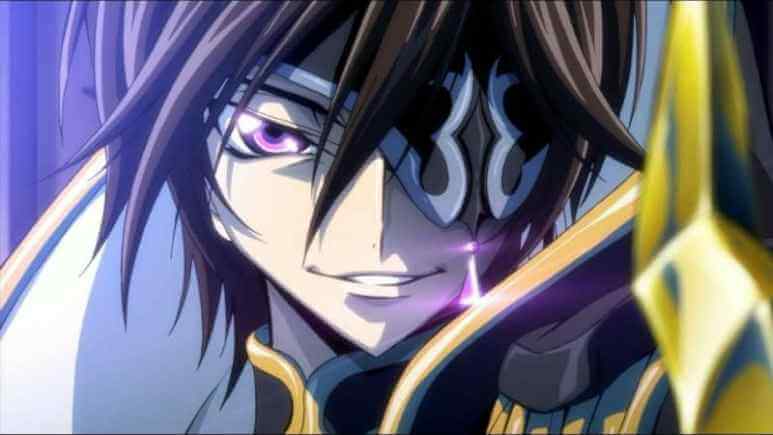 Code Geass is the most satisfying conclusion I've witnessed in my entire life. 
The last 10 minutes of the show were so emotional and especially when Nunnally is trying to convince herself that she loves her brother it broke my heart.
Once we realize the plot was conceived by Lelouch throughout the entire time and is his method of saving the world, nobody can argue that it is the most satisfying anime ending ever.
Lelouch might have done a lot of wrong things, but in end, it was he who was the sole person to save Brittania and, in truth, all of the worlds. 
Do you think this is the greatest ever anime episode?
Conclusive thoughts!
There are a few episodes in my head that merit a place at the top of my list. 
However, for the moment we'll just put it to rest and, in the near future, I'll ensure to keep it updated by adding new shows.
Do you agree with this list of the best anime episodes? 
Are there any anime you're thinking about? 
Let us know your thoughts in the comments section below.