Angels are thought to be spiritual beings who look like humans and carry messages from God. They have wings and robes. People think of them as having great morals and a lot of spiritual powers and abilities.
But when it comes to anime, this definition of an angel is turned on its head because angels have different actions, personalities, deeds, and looks.
Angel Anime showed a lot of these things, from the devilish to the dark to the light. It did so in a perfect balance.
So, without further ado, here are the best anime about angels, based on the way their characters and plots work together.
15. The World God Only Knows (2010)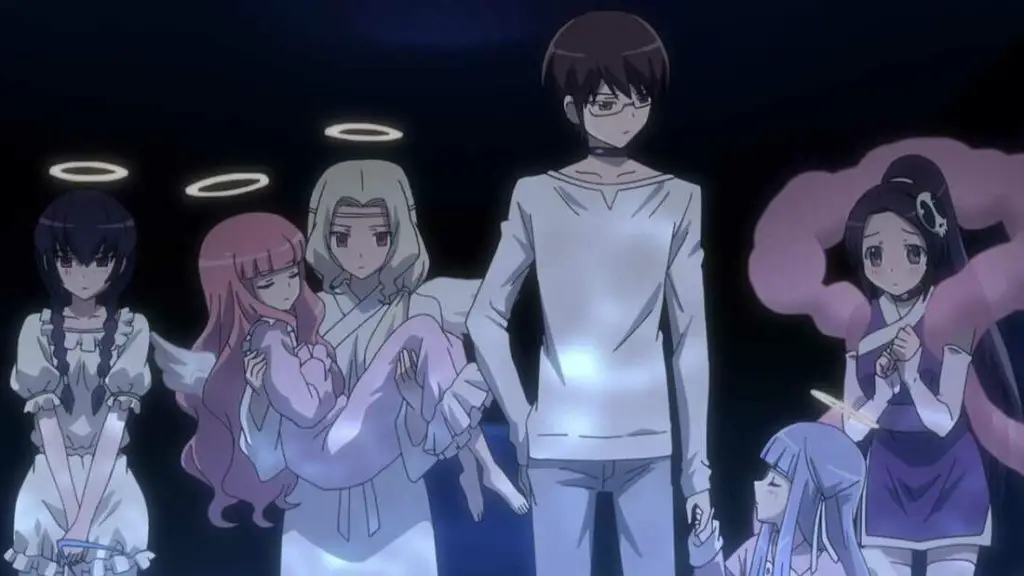 The anime, directed by Shigehito Takayanagi, mixes romance, humor, harem, and supernatural elements. Keima Katsuragi got digital girlfriends in a 2D world.
He answers an unknown email that binds him to help Elsie, a demon from hell.
He must help him retrieve souls from the underworld. Keima must meet these ladies to fill the void in his heart left by the souls, which he hates.
14. Angel Sanctuary (2000)
Angel Sanctuary is a short drama about Alexiel, a beautiful angel.
She became 16-year-old Setsuna Mudo after defining God. He incests his sister Sara.
The characters' heaven-hell scenario works beautifully. The anime was criticized for its incest premise, while some audiences found it thought-provoking.
13. Pita Ten (2002)
The Broccoli-produced fantasy, romance, and comedy anime was premiered on April 7, 2022.
Pita Ten's narrative of Kotaro introduces demonic angels like Shia and Misha to disprove angels' goodness.
Kotaro is a typical boy who worries about school but enjoys his buddies.
Misha, a happy person, appeared at his door to be his friend.
Misha, an angel with flaws, stormed into his life. Koboshi, Takashi, and Shia, a devil angel, also have adventures and problems in the anime.
12. Kobato (2009)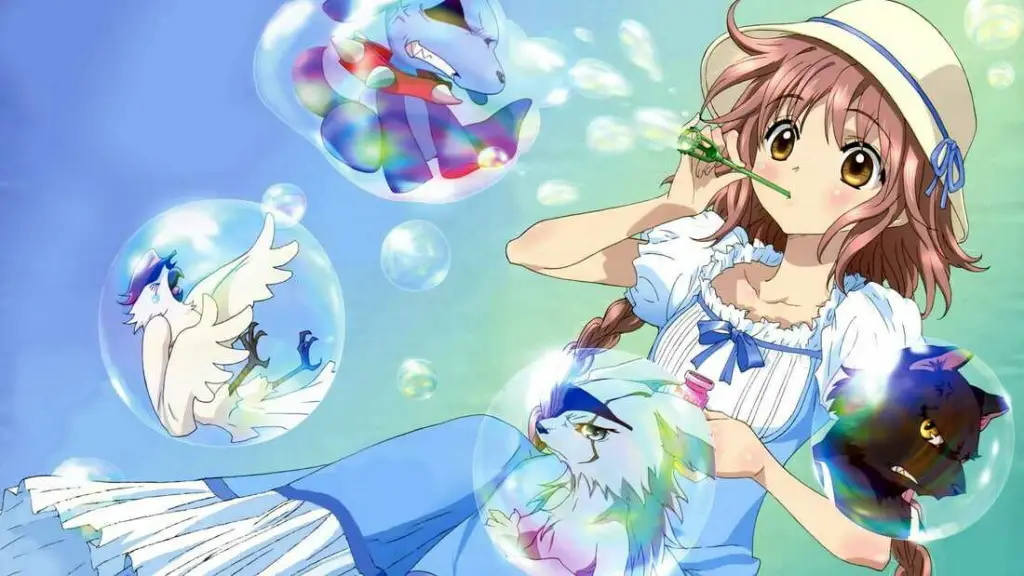 On October 6, 2009, Anime Network released the anime about Kobato.
Masuhara directs while Yokote and Ohkawa write it. Kobato, the protagonist, is a sweet girl with a contract to fill the mystery bottle with restored hearts.
Her mission continues with Ioryogi, a spirit dog.
Ioryogi helps Kobato because of a spiritual penalty.
Ioryogi helps the protagonist regain his natural form with his buddies.
11. Angel Tales (2001)
Angel Tales, written by Mari Okada and directed by Kazuhiro Ochi, premiered on 4 October 2001 and the second season on 6 March 2003.
Angelic characters like Mika, Yuki, Ayumi, Kurumi, and others make this anime a good fit for the angel theme.
Gorō Mutsumi, a misfortunate man, finds a fortune teller who tells him about his destiny and casts a spell on his cell phone that allows his guardian angels to appear.
Guardian Angels from another realm reincarnated in Gorō's animals.
These angels and creatures want to protect him to demonstrate their thanks.
10. A Centaur's Life (2017)
A Centaur's Life is a slice-of-life supernatural comedy anime.
On July 9, 2017, Touko Machida's diverse audience wrote it. Evolution creates a world different from ours in the novel.
Several mythical creatures like demons, centaurs, satyrs, mermaids, and others are replacing humans in society.
Himeno Kimihara, a centaur, leads A Centaur's Life. Her family and friends' daily lives are covered.
She is joined by Gokuraku, Manami, Naraku, and Akechi.
9. Daughters Of Mnemosyne (2008)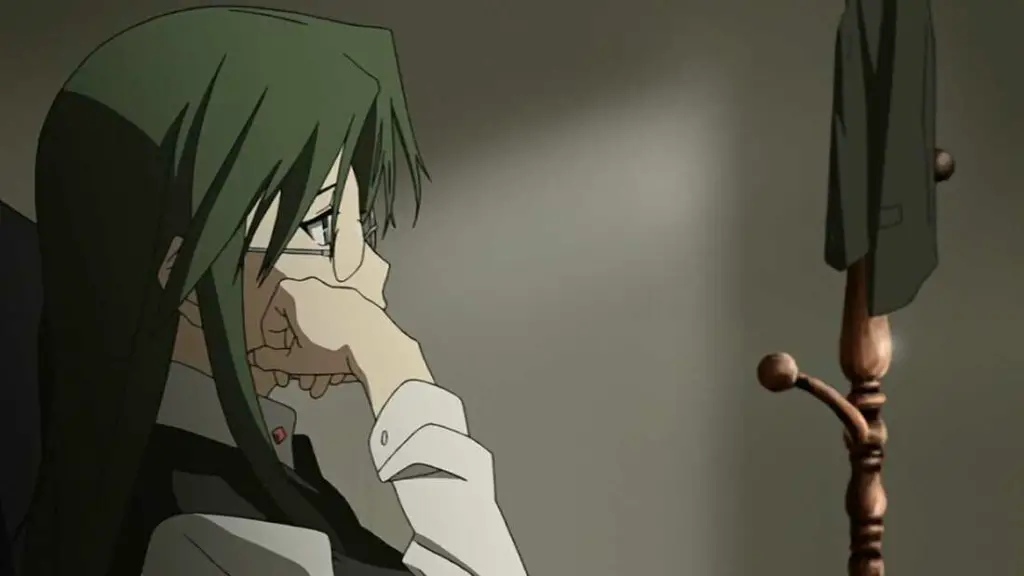 Daughters of Mnemosyne blends angelic insight with action, science fiction, and supernatural. On February 3, 2008, Shigeru Ueda directed and Hiroshi Ōnogi wrote the animated series.
Rin Asogi, a private investigator, is the protagonist. She finds abandoned pets and rare stamps.
She attempts to live a regular life, but her tragic past and unwillingness to die cause odd events.
This anime mixes science fiction, fantasy, horror, and mystery.
8. Shingeki No Bahamut: Genesis (2014)
The anime's premise and themes—adventure, fantasy, mythology, and action—earned it a 7.63 score on myanimelist.
Bahamut, a thousand-year-old dragon, destroyed Mistarcia.
Demons and Gods share Mistarcia for humanity. These Gods and Demons tried to seal Bahamut, but they split the keys to cage the Dragon.
Favaro's everyday life becomes horrible when he encounters a mysterious woman who has the secret to world annihilation.
7. Heaven's Lost Property (2009)
Suu Minazuki's Lost Property of the Sky manga inspired the anime.
Tomoki Sakurai, a perverse teen, desires tranquility. His dream of meeting an angel makes the series angelic.
He saw a female winged human named Ikaros descend from the skies from an unknown world Synapse.
She claimed to serve Tomoki. Tomoki lost his peace as more angel-like creatures landed on earth.
He enjoyed Angel-delivered items.
6. Steel Angel Kurumi (1999)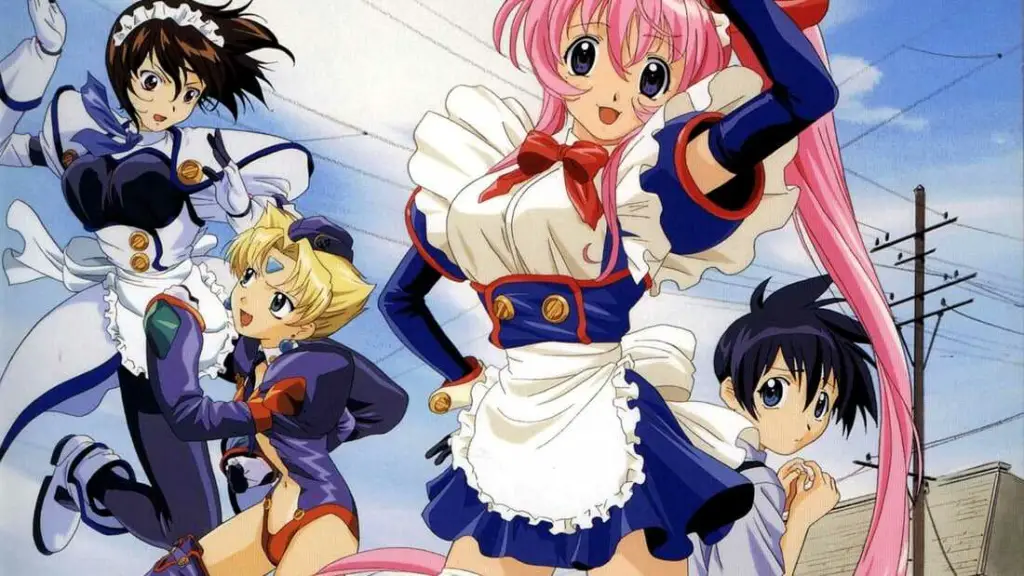 Steel Angel Kurumi, a 24-episode action-comedy animated series, premiered on October 5, 1999.
Nakahito Kagura is the boy's story. His students forced him into a mad scientist's residence.
A lifelike doll greeted him as the Japanese Army attacked the house.
The doll accidentally kissed Kagura during the attack. The kiss turns the doll into Kurumi, a steel angel hunted by the military for unexplained reasons.
5. Wedding Peach (1995)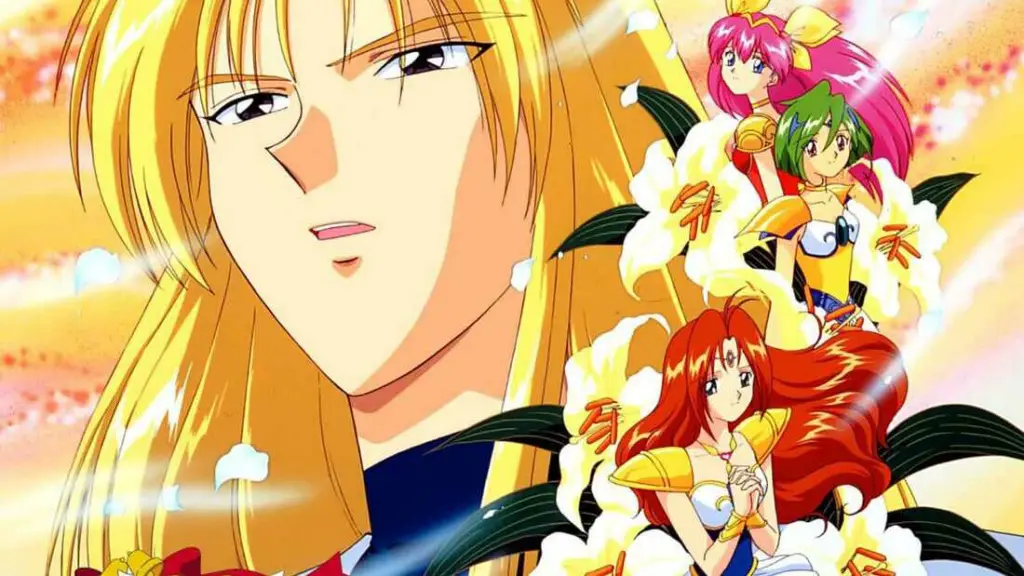 Sukehiro Tomita wrote the 1995 Kunihiko Yuyama-directed animation. The English Anime Network has all the episodes.
Momoko Hanasaki, Yuri, and Hinagiku manage a school soccer team newspaper club.
Pluie, the devil world's servant, attacked them on their way home.
An angel rescues pals and provides Momoki with a tiny case.
This case revealed her identity as Wedding Peach, a famed love angel.
She becomes an angel to return her friends to reality.
4. Sailor Moon (1992)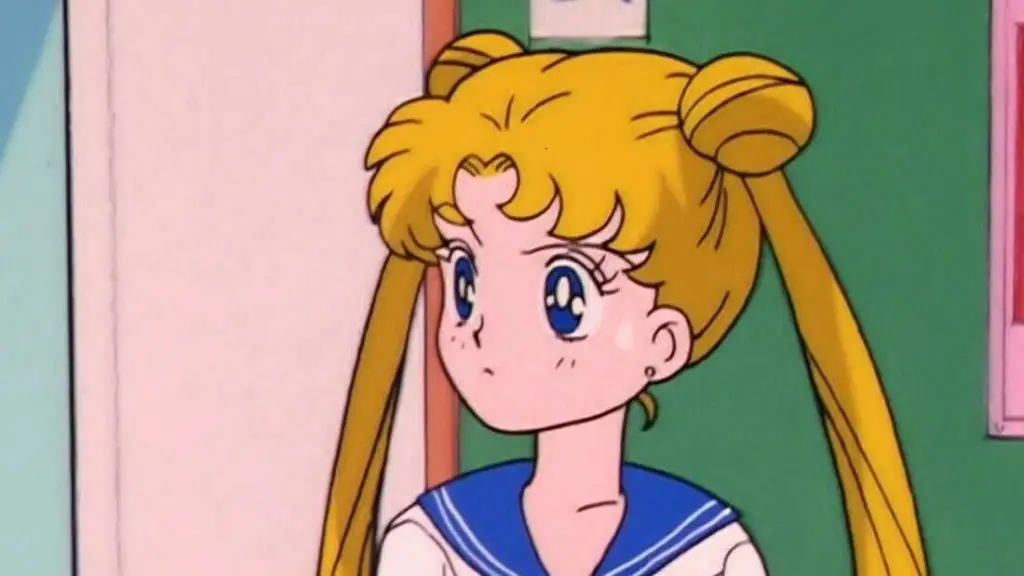 Magical girls, notably Usagi, dominate Sailor Moon. Usagi's angelic transformation invokes the angelic motive in the series.
Her wings are a hindrance rather than a blessing. The protagonist is middle schooler Usagi.
She becomes a lovely soldier and joins other Sailor Soldiers to safeguard the world from enemies.
Usagi's personal development as an emotional schoolgirl and young responsible adult is also covered in the series.
3. Dragon Ball (1986)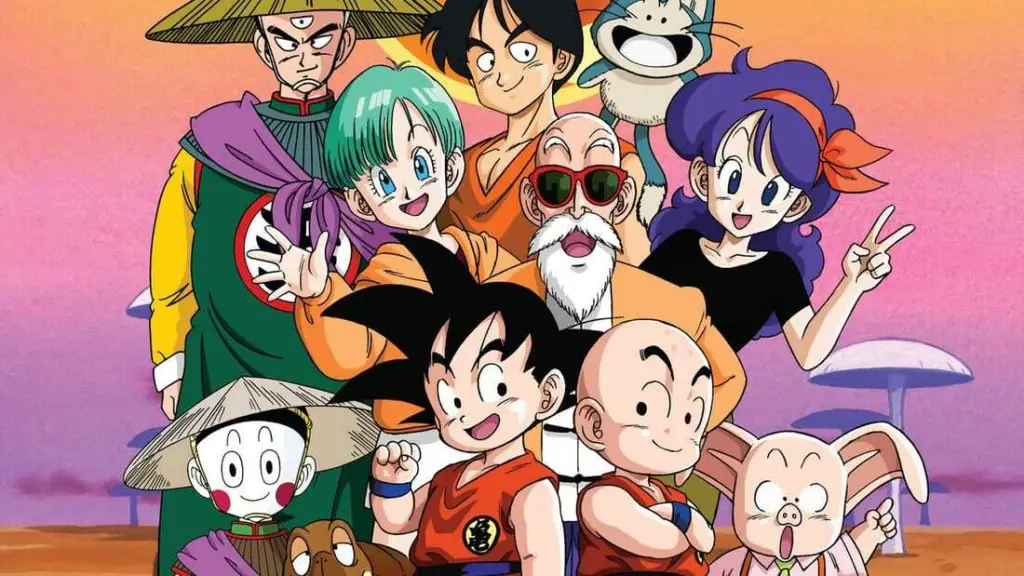 Dragon Ball is best renowned for its fantasy, adventure, and martial arts themes, yet its angelic characteristics are often overlooked.
Beerus, the God of Destruction, introduces the heavenly theme.
Beerus is a calm, polite martial arts teacher who loves food.
Reversing time saved Earth from Frieza. Nevertheless, Goku, a typical teenage lad, seeks Dragon Balls.
2. Angel Beats! (2010)
Angel Beats blends fantasy with angelic elements, as the name implies. Angelic themes throughout the tale, from Kanade Tachibana to the supporting characters.
High school in the afterlife is the setting. Traumatized persons live in limbo.
They must reincarnate to overcome these things. In high school, amnesiac Yuzuru Otonashi enters the afterlife.
Yuri Nakamura approaches him after he wakes up in the afterlife with no memories.
1. High School DxD (2012)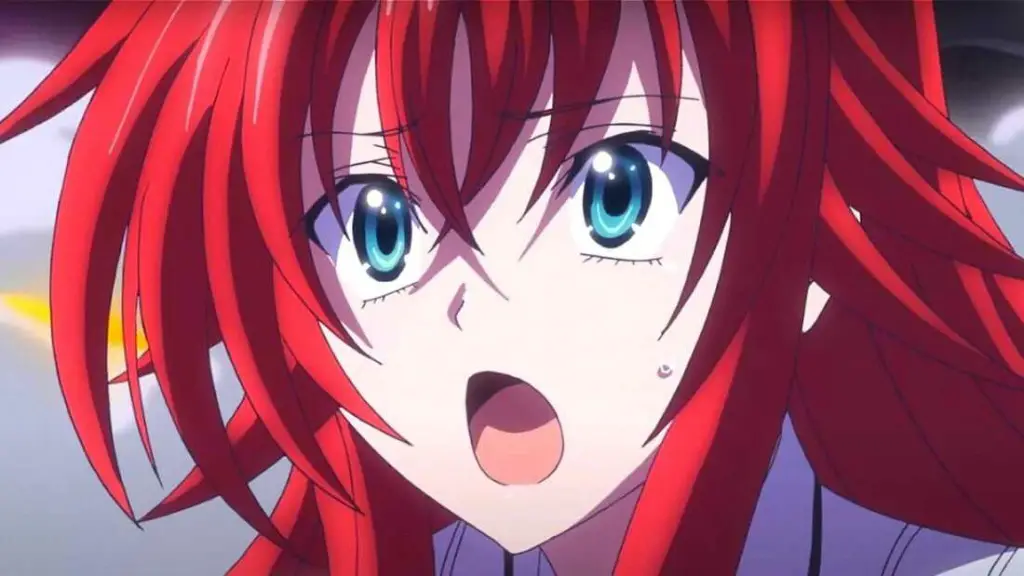 High School DxD, a supernatural comedy, is a top heavenly drama.
The novel series by Ichiei Ishibumi ran from September 2008 to March 2018.
Issei Hyodo is a Kuoh Academy high schooler. His first date, a Fallen Angel, kills him.
Rias Gremory, a devil princess, revived Issei as a devil. After serving her and his family throughout his life, he develops a perilous relationship with her.
Their bond has harmed many fallen angels and devils, including him.