Want to checkout some of vintage anime series ? well you have come to the right place because today we are going to share with you some of the best vintage anime of all time that you can watch right now.
Anime fans are truly living in a golden age of accessibility. While anime enthusiasts of the past had no choice but to rely on expensive physical media or bootlegs of questionable quality, these days, an overwhelming amount of anime can be accessed immediately thanks to the power of streaming.
But with so much anime at your fingertips, how can you possibly know which oldies are worth your time by reading their blurbs alone? check out the following selections currently available on streaming networks.
13. Astro Boy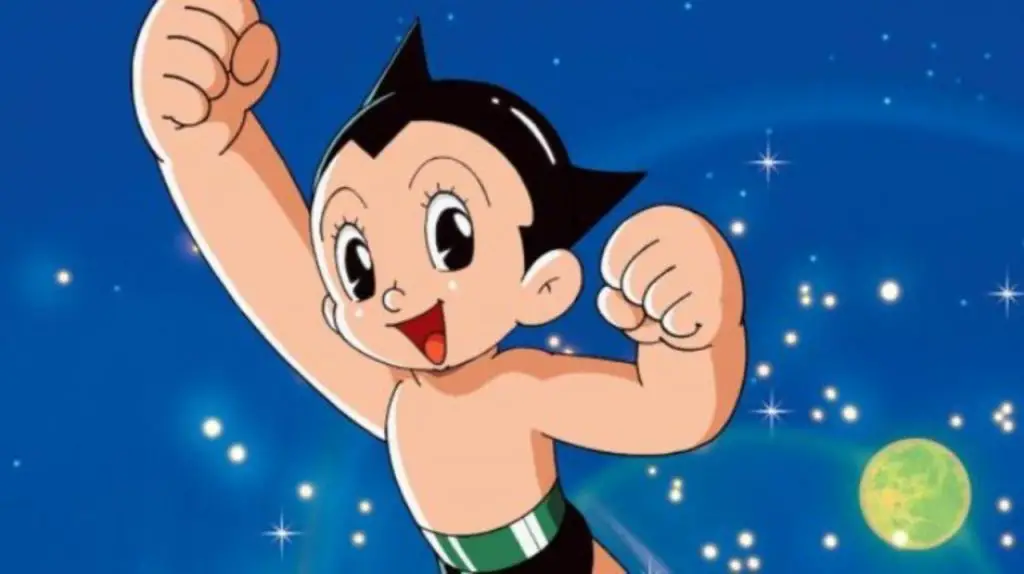 A great vintage anime series Atom is created by Dr. Tenma as a replacement for his human son Tobio following the boy's death in a car accident. Despite his best of intentions, Tenma soon becomes frustrated that Atom never grows any taller and continues to make mistakes as he learns to harness his robot powers.
In a moment of mental weakness, Tenma sells Atom to the owner of the Robot Circus, but is soon rescued by the newly appointed head of the Ministry of Science, the kindly Dr. Ochanomizu.
In the adventures to come, Atom proves himself time and again, helping with rogue robots, desperate criminals, missions to other planets and even finding time to attend school. Along the way he is helped by his teacher, Shunsaku "Higeoyaji" Ban, his friends, his sister Uran and the rest of his robot family.
12. Mobile Suit Gundam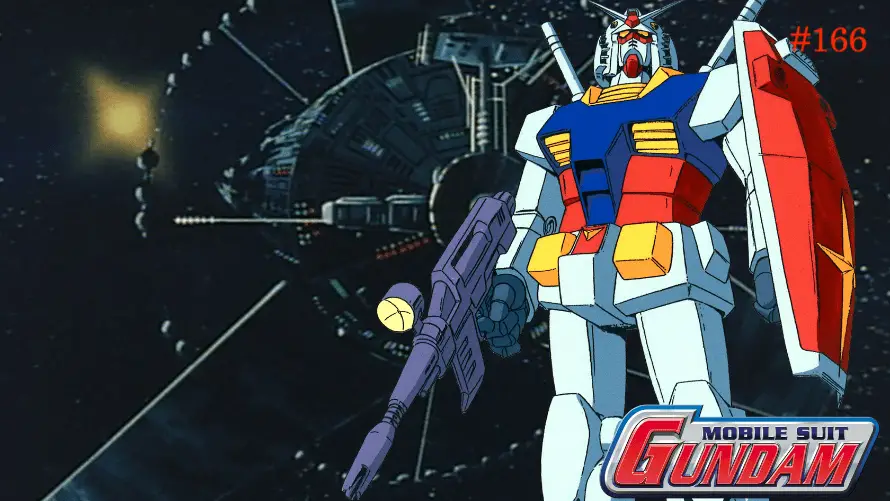 Another vintage anime series In the distant future, mankind's dependence on fossil fuels will lead to their complete depletion, an energy crisis unlike anything the world witnessed. Out of retaliation and fear, humanity began focusing at an alternative source of energy: solar power.
Different nations have united together to form three major factions—the Union of Solar Energy and Free Nations, the Advanced European Union, and the Human Reform League. Each of these sectors has access to a solar power generator, which gives them limitless energy.
As a result, countries that were once dependent on the sale of fossil fuels are now plunged in poverty, leading to years of warfare and internal strife over the control of solar energy.
Amid this chaos, an unknown paramilitary organization appeared identifying themselves as "Celestial Being," aspire to end all warfare through armed intervention by using mysterious and technologically advanced Mobile Suits known as Gundams.
Mobile Suit Gundam follows the story of Celestial Being's Gundam Meisters Setsuna F. Seiei, Lockon Stratos, Allelujah Haptism, and Tieria Erde. These four dive into the devastating battle between the three superpowers to accomplish their goal of changing the world.
11. Lupin III: Cagliostro no Shiro (Lupin III: The Castle of Cagliostro)
Lupin and Jigen have just pulled off another million-dollar heist – only to find out that all one million dollars of it are counterfeit money from Cagliostro! Cagliostro has supplied the world with counterfeit money of all nationalities for decades, only surviving because of the global economy's strong dependence on the faux dough.
Shortly after crossing Cagliostro's borders, Lupin encounters the lovely princess of Cagliostro, hotly pursued by the Duke of Cagliostro's cronies – and loses her to the Duke's men who imprison her in his heavily-fortified castle.
A bit of inquiry reveals that the Duke has plans to marry the princess against her wishes… and perhaps other plans as well, one involving finding a priceless treasure lost for centuries.
A beautiful damsel in distress, an evil Count to be smote, a lost treasure, and the biggest counterfeiting racket on the face of the earth… this is an order just too big for Lupin to resist!
But it will take the combined effort of Lupin and all of his friends – Jigen, Goemon, Fujiko, the courageous and selfless Princess herself, and even the relentless Inspector Zenigata – to thwart the Duke's plans and save the day! Excitement and mayhem are in store!
10. Kaze no Tani no Nausicaä (Nausicaa of the Valley of the Wind)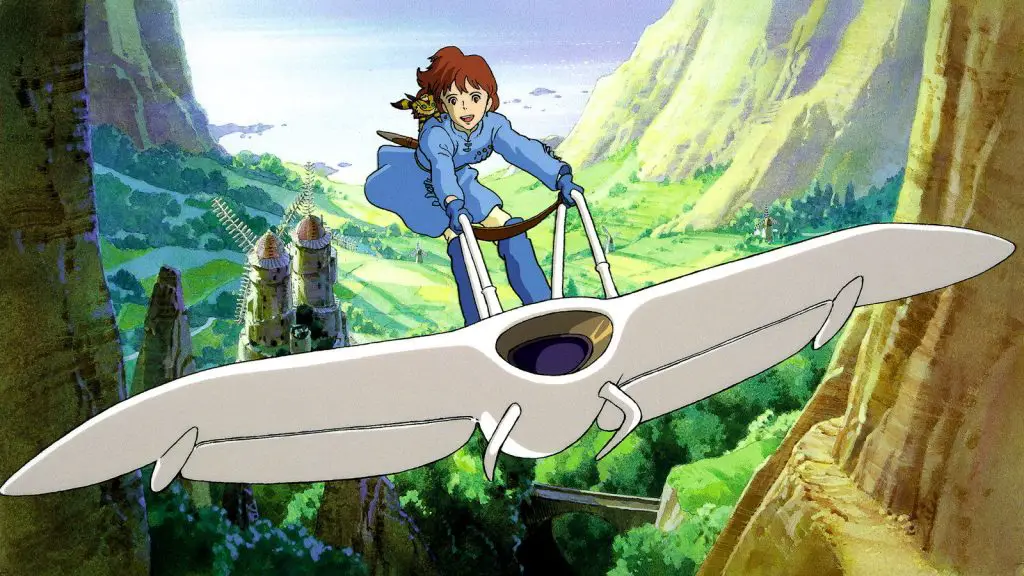 Humanity, in its hubris, has precipitated an ecological disaster. Flourishing industrial civilizations have been swallowed up. Today, a millennium after the collapse of the industrial societies, large portions of the Earth are uninhabitable.
Among those, one of the most relevant is the Sea of Corruption, an enormous forest of fungi that releases a miasma of poisonous spores into the air.
Nausicaa, a gentle young princess from a village-sized kingdom, has an empathetic bond with the giant mutated insects that evolved in the wake of the destruction of the ecosystem.
Traveling by cumbersome flying ships, on the backs of giant birds, and perched atop her beloved glider, Nausicaa and her allies must appease the angers and fears of nations and people alike, all the while trying to convince the belligerents of the truth she has learned regarding their environment…
9. Hokuto no Ken (Fist of the North Star)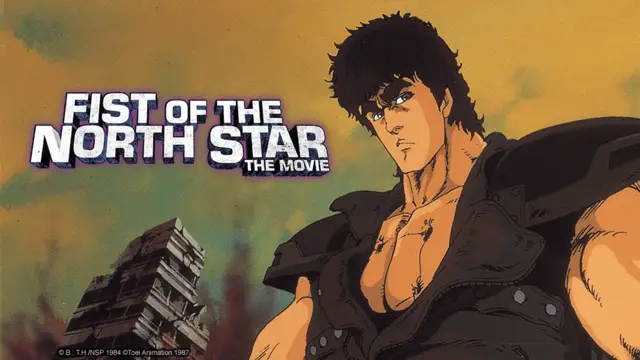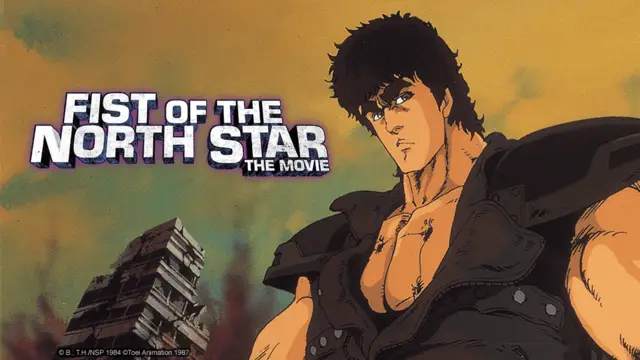 In the post-nuclear apocalyptic future in 199X, the human race has regressed. Weak villagers are reduced to slavery, while genetically enhanced giants rule the world.
Gunpowder seems only a distant memory, and the martial arts is the only weapon a man can count on.Two schools face one another in the battle for dominion: Hokuto Shinken and Nanto Seiken.
The series begins when the Hokuto successor, Kenshiro, travels the desert to confront Shin, a member of the Nanto Roku Seiken, their six ruling stars, who has taken his fiancee Yulia
8. Dragon Ball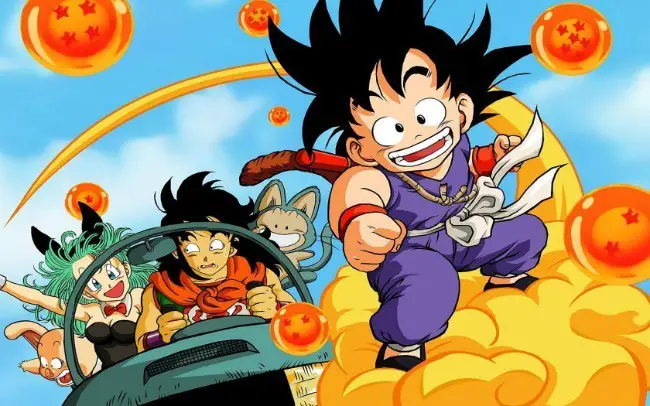 Again a vintage anime series Bulma is a girl in search of the mystical dragon balls that when brought together grant any wish. In her search she bumps into the owner of one of these balls, a strange boy named Goku.
The two then set off together, Bulma in search of the dragon balls and Goku on a quest to become stronger.
7. Hotaru no Haka (Grave of the Fireflies )
As World War II reaches its conclusion in 1945, Japan faces widespread destruction in the form of American bombings, devastating city after city.
Hotaru no Haka, also known as Grave of the Fireflies, is the story of Seita and his sister Setsuko, two Japanese children whose lives are ravaged by the brutal war.
They have lost their mother, their father, their home, and the prospect of a bright future—all tragic consequences of the war. Now orphaned and homeless, Seita and Setsuko have no choice but to drift across the countryside, beset by starvation and disease.
Met with the apathy of adults along the way, they find that desperate circumstances can turn even the kindest of people cruel yet their youthful hope shines brightly in the face of unrelenting hardship, preventing the siblings from swiftly succumbing to an inevitable fate.
6. Akira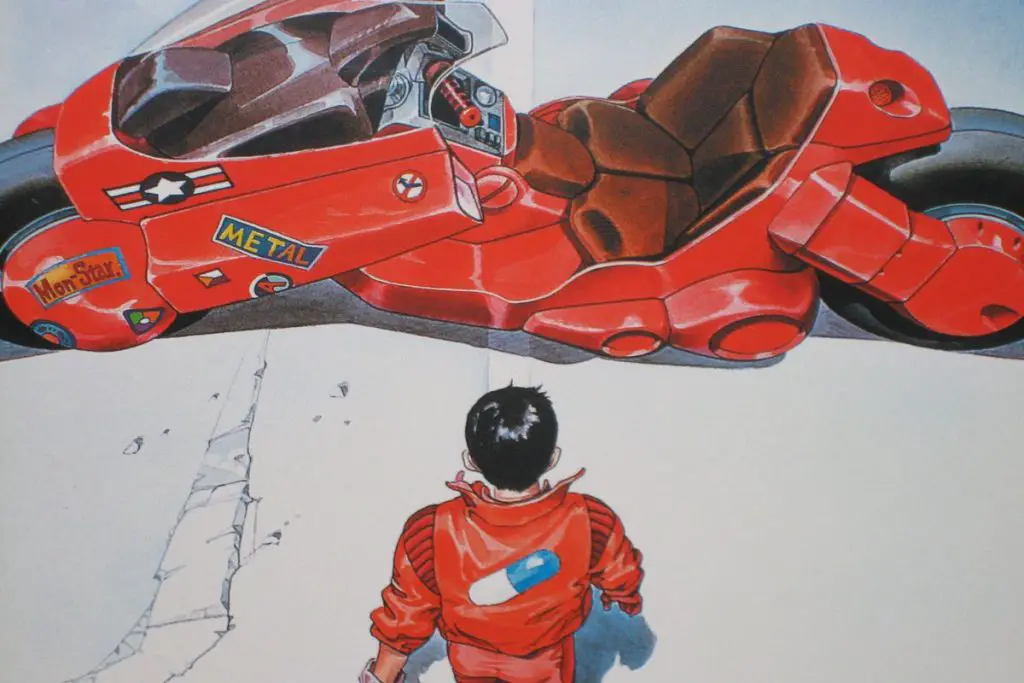 In the year 2019, thirty-one years after World War III, the authority of Neo-Tokyo is waging a constant battle against Underground rebels. Caught in the middle is a motorcycle gang whose aim is just to make trouble.
The gang leader Kaneda Shoutarou gets involved in more ways than one when an experimental psychic child escapes and results in gang member Shima Tetsuo's capture and subsequent experimentation.
Tetsuo the bitter runt of the pack now has the power of Akira and soon escapes when everyone realises that his power can result in the total destruction of Neo-Tokyo.
5. Bishoujo Senshi Sailor Moon (Sailor Moon)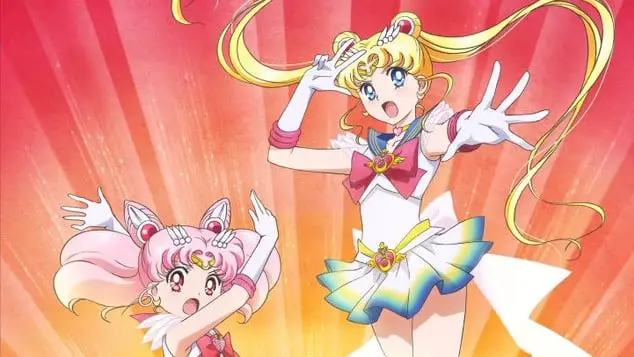 I really haven't watch this anime but this is a fairly famous vintage anime series One day, Usagi Tsukino, clumsy 2nd-year middle school student (8th grader), stumbles upon a talking cat named Luna.
Luna tells her that she is destined to be Sailor Moon, "champion of love and justice", and she must search for the fabled Moon Princess.
Usagi finds friends that turn out to be destined senshi as well, and together they fight to save the world from the certain doom brought upon by the Dark Kingdom (Queen Beryl, the generals, Metallia).
4. Koukaku Kidoutai (Ghost in the Shell)
In the year 2029, the world is made borderless by the net; augmented humans live in virtual environments, watched over by law enforcement that is able to download themselves into super-powered, crime busting mecha.
The ultimate secret agent of the future is not human, has no physical body and can freely travel the information highways of the world, hacking and manipulating whatever and whenever required.
3. Pokemon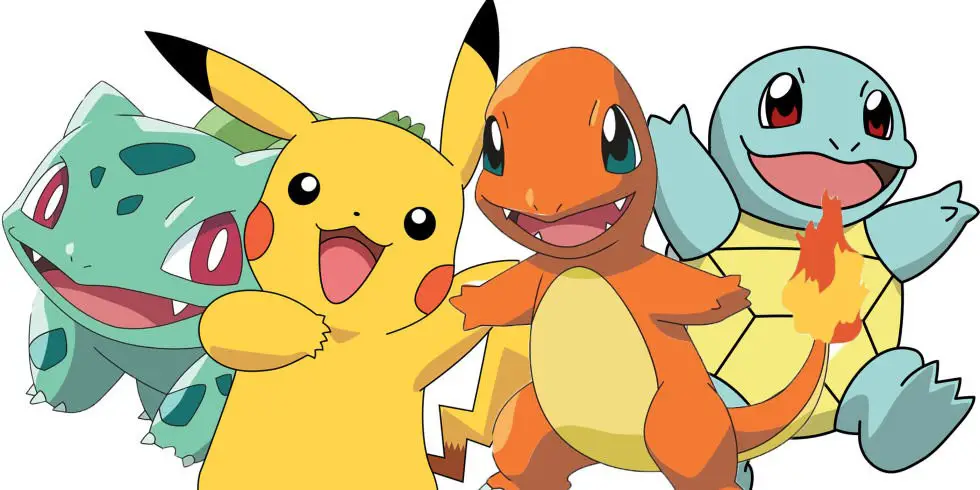 One of the best vintage anime series A young boy named Satoshi embarks on a journey to become a "Pokemon Master" with his first Pokemon, Pikachu.
Joining him on his travels are Takeshi, a girl-obsessed Rock Pokemon Trainer, and Kasumi, a tomboyish Water Pokemon Trainer who may have a crush on him.
Satoshi and Co. end up traveling through various regions, including Kanto, the Orange Islands, and Johto, and then enter the Pokemon League competitions there.
Along the way, they run into many confrontations with Musashi, Kojirou, and Nyarth, a trio of Pokemon thieves who are apart of an evil organization called "Team Rocket."
But every time Team Rocket tries to do their evil deeds, they fail thanks to Satoshi and his Pokemon.
2. Perfect Blue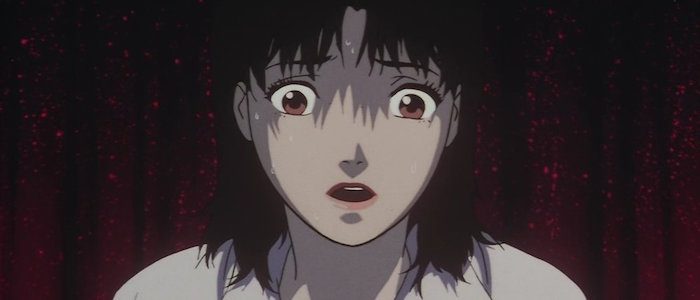 Pop singer Kirigoe Mima looks forward to a bright new career when she quits her successful trio to become an actress. When she lands a role in a sexually-charged murder mystery, Mima's life begins to fall apart.
Reality and hallucination merge into a terrifying world where innocence is lost and dreams become nightmares.
Quickly descending into a dangerous state of paranoid delusions, Mima watches as internet sites appear describing every intimate detail of her life. She is helpless and afraid as her associates are threatened and killed by a mysterious stalker.
1. Cowboy Bebop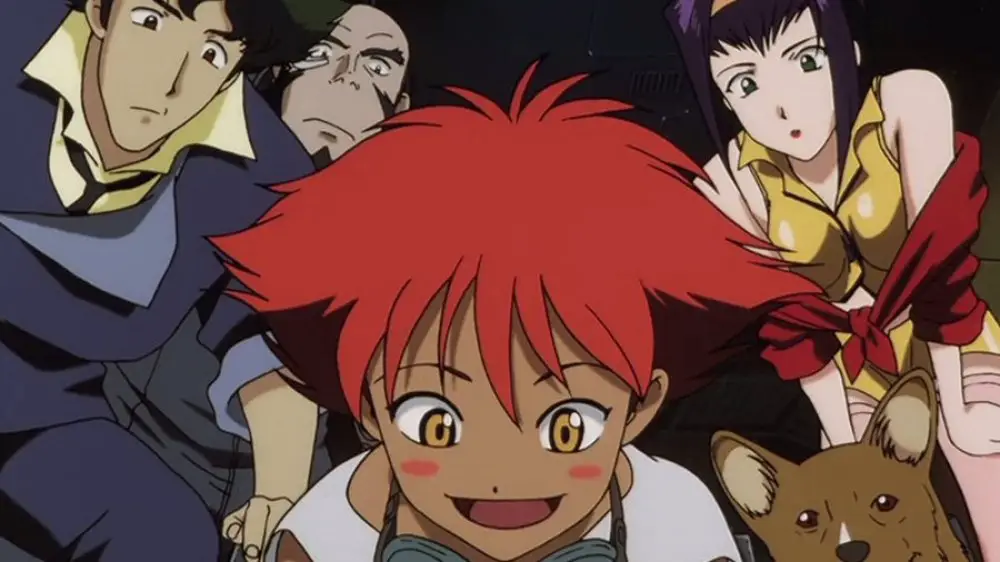 All time favorite vintage anime series Spike Spiegel, a bounty Hunter with a dark past, lives on bounty to bounty, barely making it each time, or not making it at all.
His partners Jet Black, Faye Valentine, Ed and Ein the dog all help him in his adventures from planet to planet.