If you have watched anime, there has been that one time that you opened an Incognito Tab on your iPad and googled some hentai.
Hentai is popular for a reason!
We bring you a curated list of all popular Hentai, which you should give a try.
We have looked everywhere so that you don't have to look any further and we present you this list so that you can enjoy that sweet time alone, fapping away.
Let's get this show running!
21. Masterpiece The Animation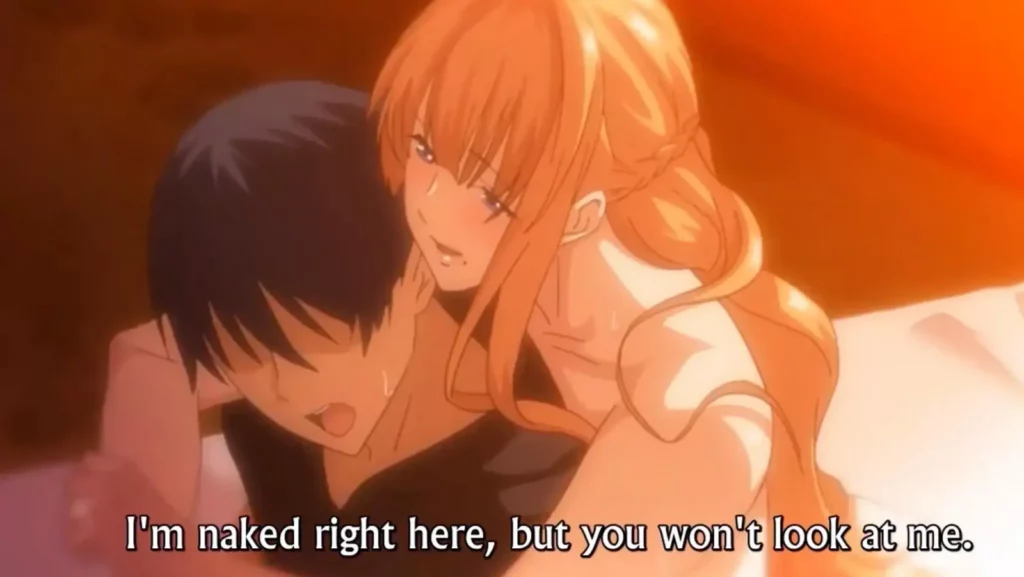 Yuuji's parents died a few years ago, and his mother's childhood friend has been kind enough to take him in. There are two twin sisters, Nina and Yuna, and a beautiful mother, Mira.
After something happens, he starts to like Yuna, and she seems to feel the same way about him. But when her sister and mother found out about their relationship, they both seemed to get jealous and try to seduce him.
This hentai is, as the title says, a masterpiece in every way. You have a beautiful story without any annoying Netorare stuff and a beautiful milf.
The animation is beautiful, and the milf's voice acting is enough to make you want to have an orgasm. It is one of the best hentai anime shows that you can watch more than once.
20. Boy Meets Harem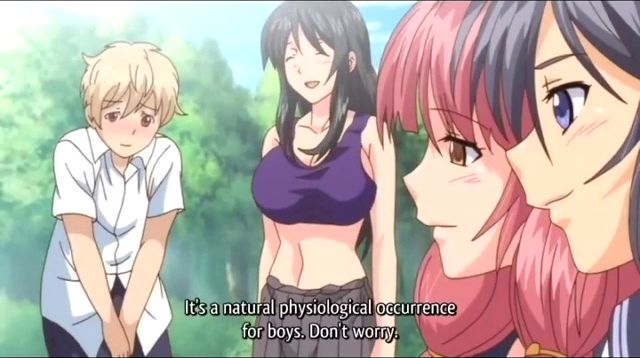 Unexpectedly, the plane Naoki and his schoolmates are on crashes into an island with no people on it.
Naoki, a hot flight attendant, two of his classmates, and his beautiful teacher, Sanae, are the only ones who made it out alive.
Because they are stuck on an island with no way off, they start to feel unsafe and decide to act on their secret desires.
While the girls are always trying to get Naoki to sleep with them, the teacher gives him love by giving him good anal sex.
Even though there is only one episode of Boy Meets Harem, it packs quite a punch.
Every minute will be worth it, and you'll feel like you're living out your dream of getting lost on an island with hot girls. If the whole manga is turned into hentai, fans will get the best treat of their lives.
19. Itadaki! Seieki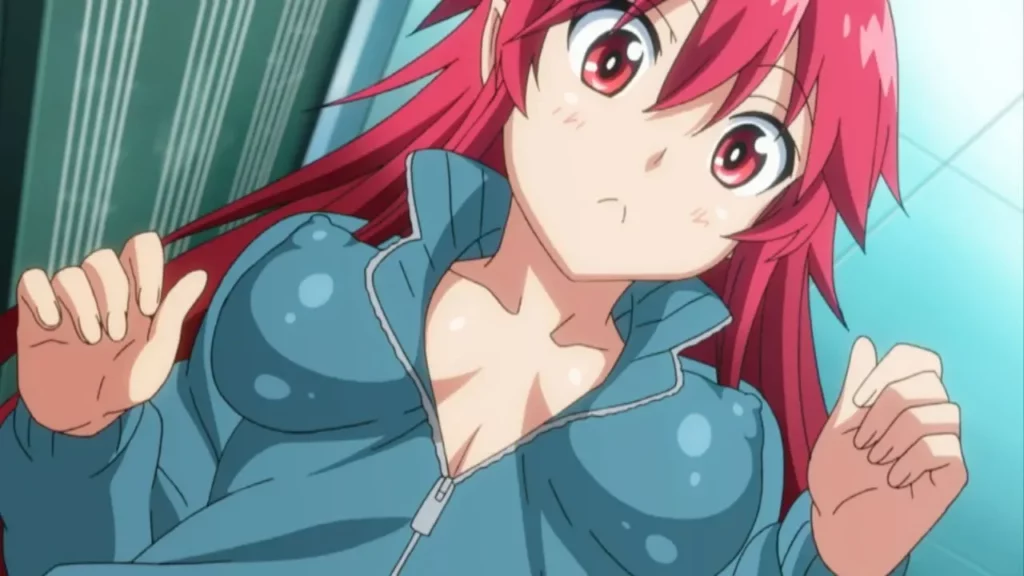 Kanzaki gets his first love letter from a cute girl named Mari. When he goes to see her in P.E. class, she knocks him down and starts sucking his blood because she is a vampire succubus who feeds on blood.
She can't handle the raw taste of the blood, though. Then, she finds another way to get energy quickly: his sperm. It's a good situation for both of them since one gets to eat and the other is always happy.
Itadaki! Seieki seems to have become very popular in the past few years. Especially if you've seen anime memes, you might remember that some of the images in those are from this hentai.
18. Dropout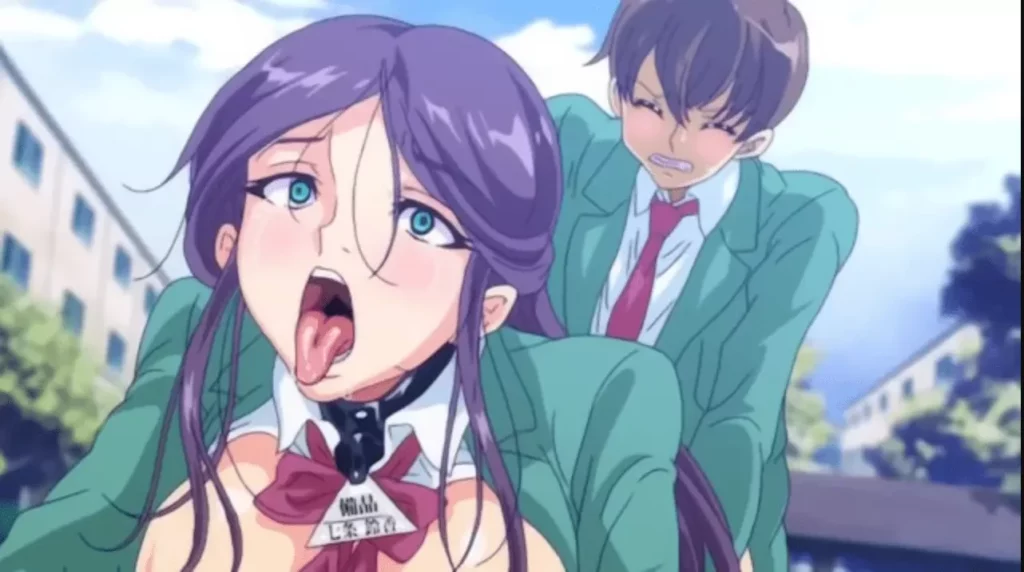 To deal with the serious problem of unemployment, the government has started a special program to force young people who can't find work or who failed high school.
These people are called "dropouts."
At first, this was just simple manual labor, but soon girls who had dropped out of school were forced to give men s*xual services.
Since how well you did in school determines which dropout you get, men all over the country are in a fierce battle to find the best s*x partners.
Ryouta Niimi gets an award for being the best Japanese dropout at the top of his school.
Reika Shichijou, who used to like him, is now his "study partner."
Niimi's classmates soon start to envy him because he was given such a sweet and attractive girl.
How did Reika, who used to be a model student, end up in this humiliating and subservient role, and why is she enjoying it so much?
you need to watch it to know this.
17. Koinaka: Koinaka de Hatsukoi x Nakadashi Sexual Life The Animation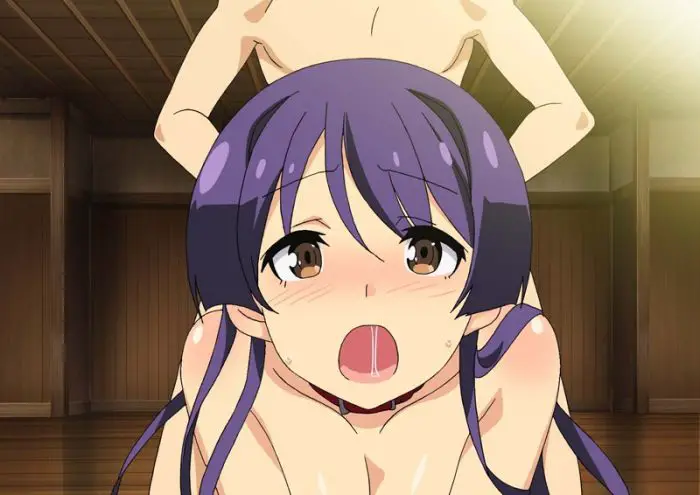 Kouta is the only son and heir to the Mikomori shrine in the small, redeveloping town of Tsumagoi-chou, which had been losing popularity.
The story takes place in a small town in the country.
He wasn't interested in taking over the shrine.
Instead, he worked hard at school because he wanted to work for the government after he graduated.
His father talked about marrying a young girl after he lost his wife, but then he just vanished.
That girl, Erina, and her younger sister, Motoka, moved in with him.
They were able to keep living normal lives with the help of his childhood friend Mio and a few shrine supporters.
Erina brought home a girl named Mai, who said she was his fiancée, one day.
Things went from bad to worse until Erina told him to get her pregnant.
16. Gakuen de Jikan yo Tomare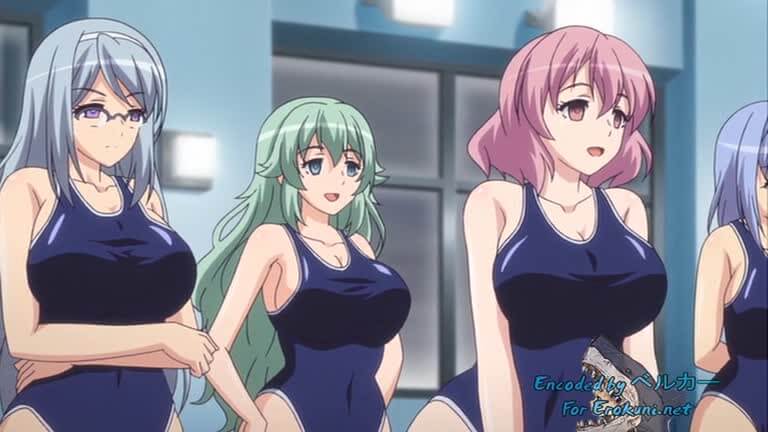 We are starting with a somewhat f*cked-up anime related to the Hentai's I have watched.
Gakuen de Jikan yo Tomare is about a rich but abandoned boy who has only one goal, revenge on his father!
He and his mother were abandoned by his rich snob of a father and now he wants revenge.
He has found a way of exacting his revenge, by hurting his step-sisters, who are adored and cared for by their father.
He obtains a magical time-freezing device that lets him enter his step-sister's prestigious school and then do as he pleases with their s*xy, curvy bodies.
He r*pes his step-sisters repeatedly, leaving them confused and vulnerable.
They beg for his mercy!
Yup, Hentai is f*cked-up!
15. Etsuraku no Tane: The Animation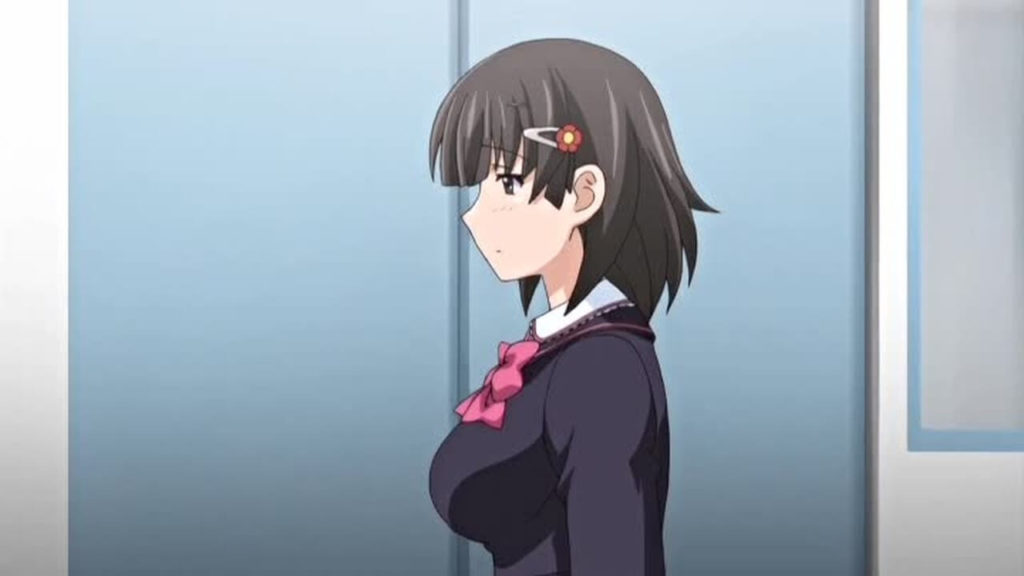 Etsuraku no Tane is about a tentacle monster!
The monster makes a parasitic relationship with a cute girl named, Hiyori and attacks other cute girls, and forces them to have s*xual intercourse with his brow sluggish and slimy tentacles.
This one is an amazing watch for the tentacle hentai fans.
14. A Kiss for the Petals: Becoming your Lover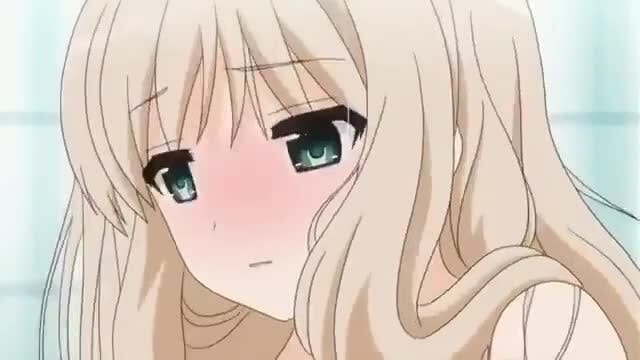 Mai Sawaguchi and Reo Kawamura seem far from friends. 
Even though Mai tries to get along with Reo all the time, they always end up fighting.
But when Mai asks Reo if she hates her or not, Reo ends up telling the truth instead.
Mai starts to wonder if she feels the same way.
She is confused and surprised. When she sees Reo again after school, she is ready to answer.
When the two girls agree that they feel the same way about each other, they start using each other to satisfy their sexual needs.
It's a great Girls Love, yuri hentai.
13. Amakano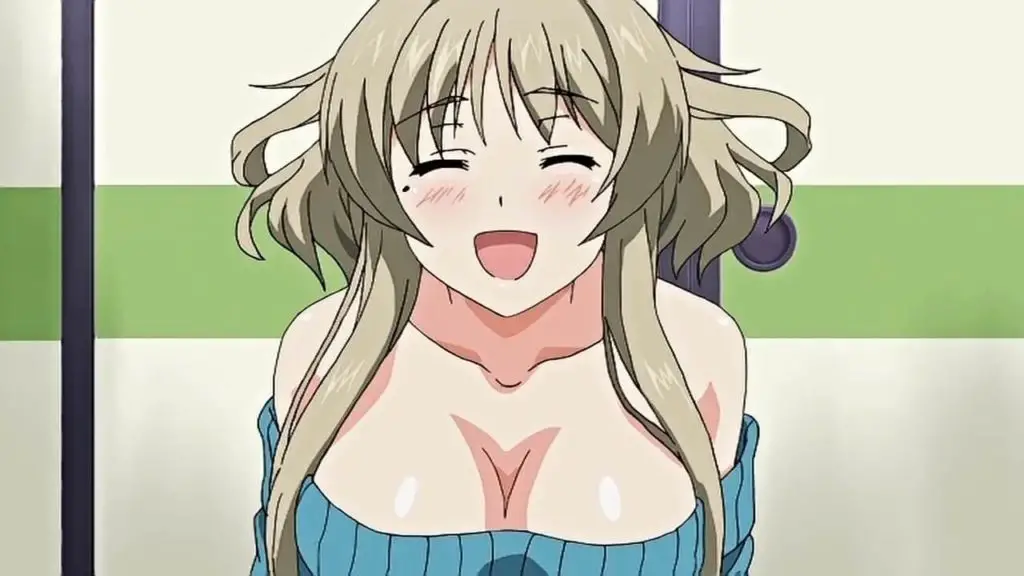 Yuuki moves to his grandparent's house in a small hot-spring town called Yomase-machi.
It's the end of November and the town is covered in snow, some of it melting in the backyards of snow-covered houses, the walkways have to be shoveled daily and Yuuki must keep his grandparent's house free of snow.
Yuuki is bored in his free time, he doesn't have any friends in the town and there are no arcades or malls cause it's a really small town.
His grandfather suggests he find love!
There are three love interests for Yuuki, a shrine maiden who goes by Sayuki, she is kinda introverted.
Mizuki, his senpai and housemate, and finally Koharou who works as a mascot for a local cafe.
Let's see how this vacation goes for Yuuki.
12. Harem Time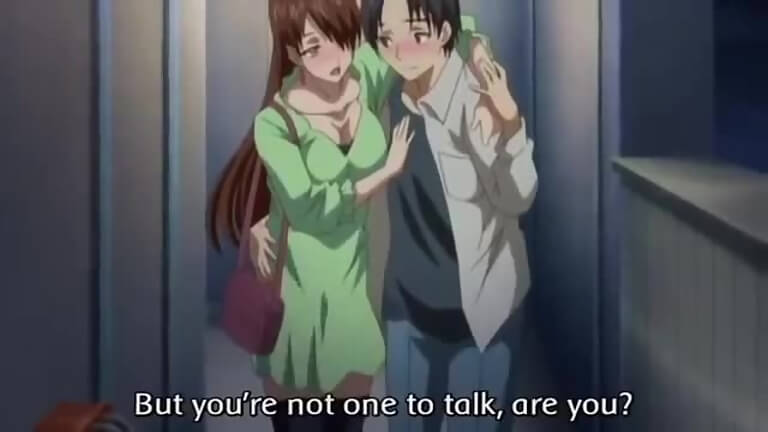 This is like a dream come true story for a teenage boy.
Something he would think when he is all alone in his room and all the characters in his dream would be his crush and other pretty classmates at school.
Harem Time is about a teenage boy who, on a random day discovers that he is the son of a rich lord and that he will inherit a sh*t tonne of property like a castle, however many cars he wants, everything a teenage boy could think of.
Although he finds out that to inherit the property he has to produce an heir and for that, he has to choose a wife from his very own harem!
Yeah, he gets to have his very own harem.
What more should I say?
11. Wife Eater 3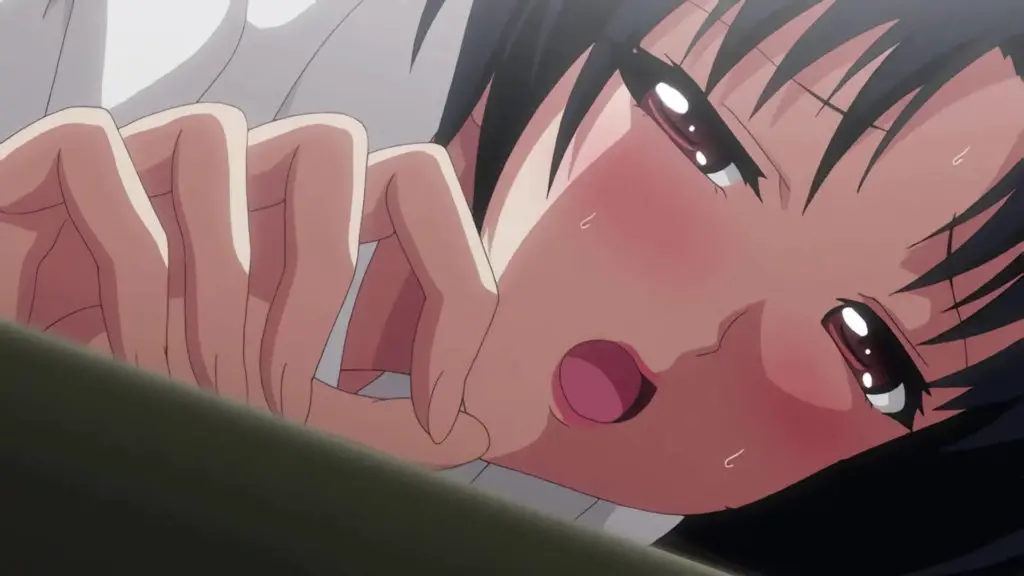 Do not be fooled by the title of this Hentai it is only the second installment in the popular series, Wife Eater or Tsumamigui.
The hentai revolves around Akito Natsuki, a young adult who returns to his hometown in the summer after his company shuts down for renovations.
Having little money and almost no energy he decides to relax and spend his time mostly chilling but he had no idea what awaited him.
He lived with his sister-in-law, Miyuri, wife to his older brother, Kazuto, and his mother-like figure who had been there for him when he needed, Sayoko.
10. Euphoria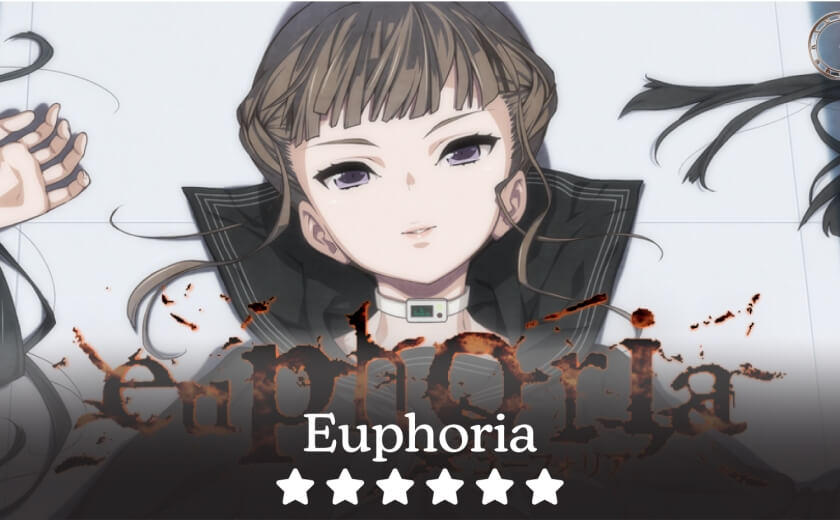 This is the type of hentai that you'd watch for the story rather than the good part.
It takes place in a matrix designed by some crazy overlord who enjoys watching people suffer and of course, is perverted.
Keisuke wakes up in a random white-colored room and sees six monitors in front of him all showing live footage of six very familiar girls, two of his classmates Rinne Byakuya and Nemu Manaka, his childhood friend, Kanae, his English teacher, Natsuki Aoi, the class representative, Miyakou Ando and one of his juniors Rika.
The game is simple, he must select and violate five of the girls in a very "specific" way, obviously s*xually, and only then will the group can leave.
9. Night Shift Nurses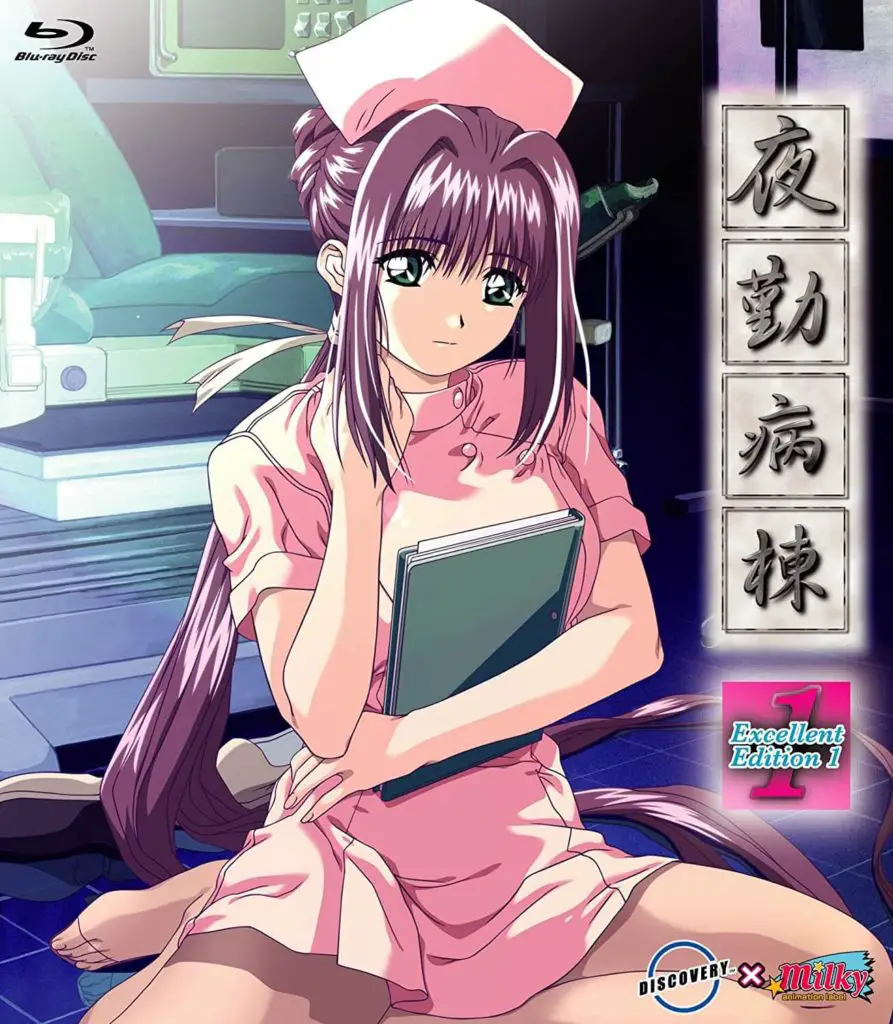 I mean the hentai is pretty much self-explanatory if you glance over the title ain't it?
The story takes place in a hospital, obviously and a creepy, crazy doctor performs weirdly s*xual experiments on the nurses on the night shift, again obvious.
He discovers something crazy, watch to find out!
8. Discipline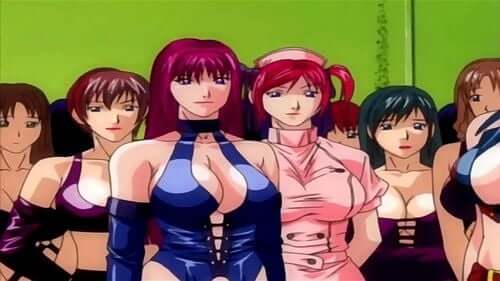 This series has some crazy stories and for that sole reason, it also has a second part called Discipline ZERO.
It is definitely worth the watch.
The story is about a high school that has suddenly opened its doors for male students after being an all-girls school for quite some time.
The school had common dorms and Hayami Takuro just cannot shake the idea of sleeping with s*xy classmates in his bed!
All sounds good, except everyone fails to realize that these female students are s*x-hungry divas that would scratch and growl at the sight of a male companion.
When Hayami is seduced by one of his roommates, she discovers that Hayami has a special power!
He has amazing s*xual prowess and soon the entire school finds out about it!
7. Baka Dakedo Chinchin Shaburu no dake wa Jouzu na Chii-chan♡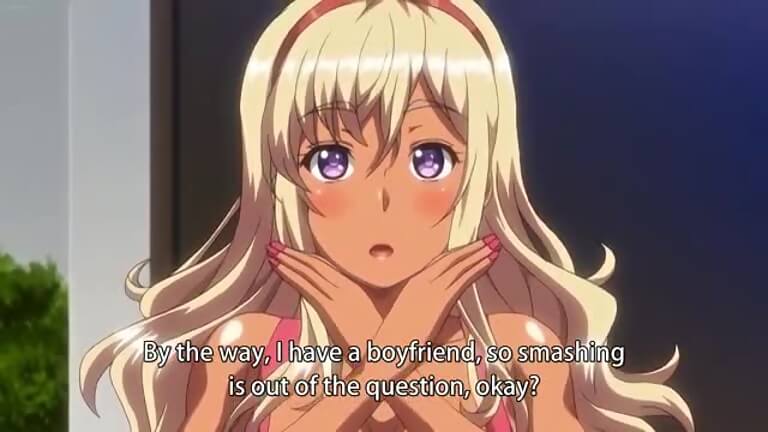 Another anime that seems to be like the dream of a teenager.
Muroto Kouta, an introverted social pariah, a secluded teenager, with average looks and average abilities thinks that he would never get a girlfriend, in the real world he would probably be right but not in hentai.
He stumbles upon one of his classmates, Chii-chan in a convenience store and there begins his dreamy story.
She has the looks, the body, and the attitude of a total s*xy lady.
She's got big breasts, a body so curvy your eye slip down that slide like butter on a sizzling pan.
She is like a dream!
6. Tamashii Insert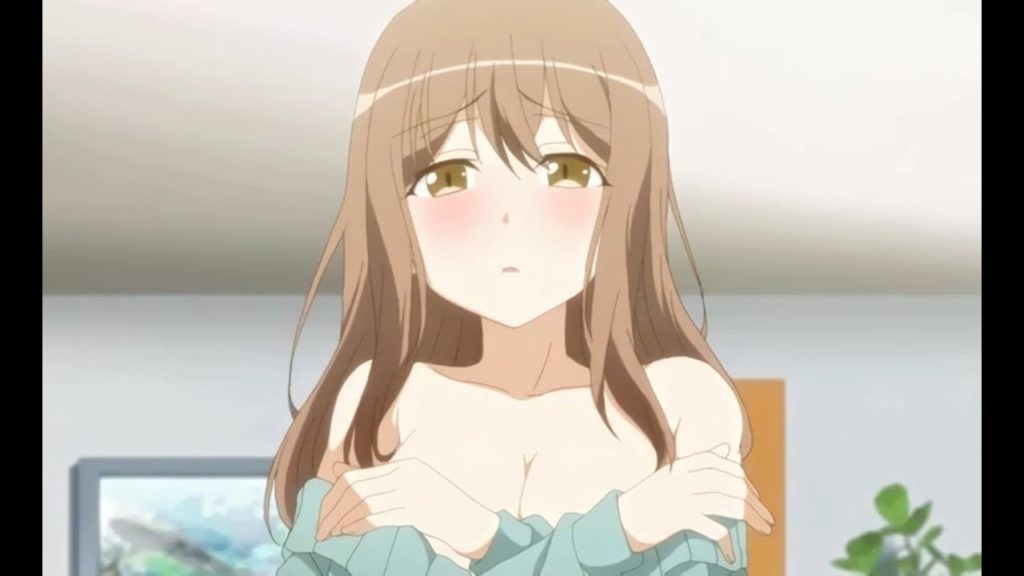 The hentai follows Naoto, a young adult who had moved in with his new family when his father remarries.
He has a step-sister, Yui, and his new step-mother, Sachiko, it takes him quite some time to get to know them and be good with them.
One night, he finds an app on his smartphone that allows him to take over someone else's body to understand them better. Thinking nothing of the app, he tries to switch with his younger sister.
The next morning, he woke up in his sister's body. The app had worked.
All the nasty things happen when he finds his original body is still intact and his mind has not been transferred but duplicated.
5. Bible Black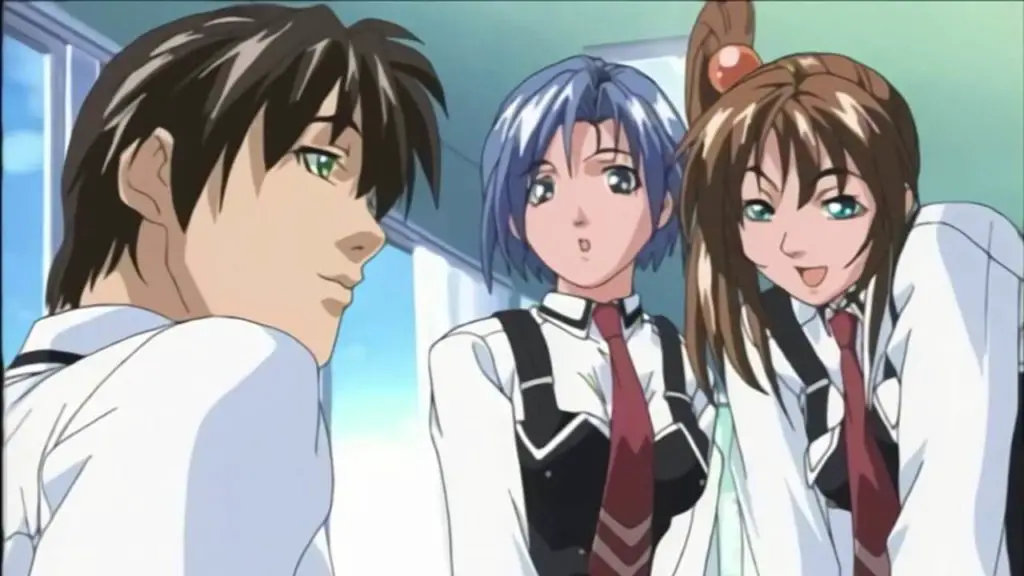 If you are looking for awesome s*xy hentai but also an amazing story, look no further.
Bible Black is the real deal when it comes to hentai with a story!
A dark secret of his school, hidden in the basement for the past twelve years and covered in the blood of those who once sat there and followed this secret, is now unveiled when he discovers the Black Bible.
Taki tries using the spells and love curses inside the book and discovers that they work easily, and soon he starts using them on his classmates to get what he wants!
The plot is quite great and so are the ladies in this anime!
4. Pretty x Cation: The Animation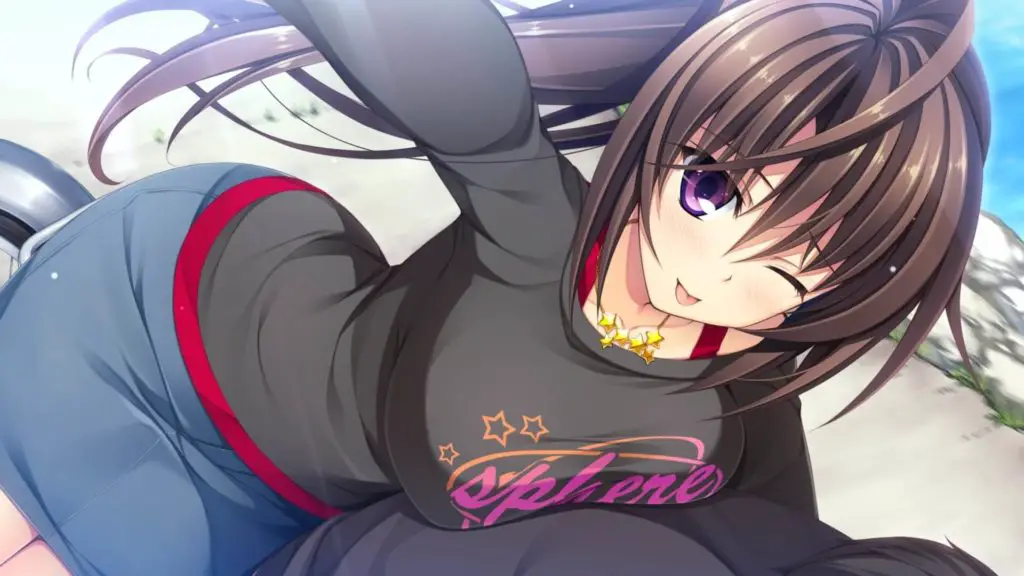 The story is about a young teenager that has moved to his aunt's place for a vacation and there is nothing for him to do.
One day his aunt asks him, "Are you not interested in girls at all?" and of course, he declines all such allegations and tells her, He has just not had any luck finding the person he is looking for.
With a little push from his aunt, he set out to find love! and soon He starts making some love too!
3. Kanojo x Kanojo x Kanojo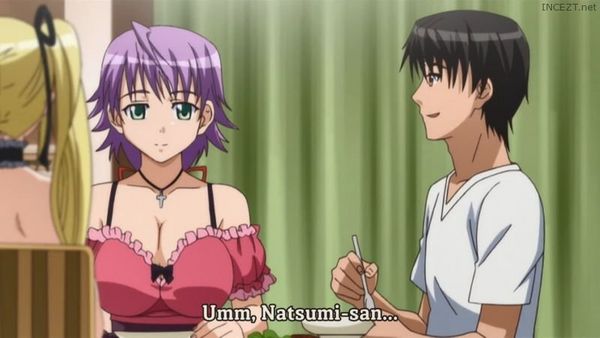 Women, women, women. I already loved this hentai cause the title has all the reasons that I watch hentai for!
You won't believe this, Kanojo x Kanojo x Kanojo has women and ice cream, both the things I crave for lying down on my bed at night.
Shiki moves to his relative's house when the island he lives on is destroyed and the volcano there explodes.
There he finds that he has three super attractive sisters, Mafuyu, Akina, and Matsumi.
There is also some plot about ice cream and the ice cream shop owned by the father of the three sisters but mostly the hentai is about the cream if you know what I mean.
2. Mankitsu Happening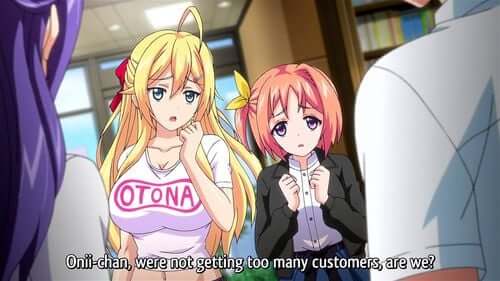 Keiichi Oyamada has a superpower.
A superpower you'd wish for yourself.
A power so immensely good that gets him fired from anywhere he works.
Keiichi has a perverted power that makes him f*ck any woman he meets, one way or another, he ends up having s*x with every woman he meets. (A Dream of any men)
He has to be fired from his jobs after he sleeps with his colleagues so he has to take odd jobs or keep switching jobs.
One such opportunity shows up when his friend recommends him for a job at a manga cafe.
There he meets another woman Rei Suzukawa, who works for the cafe, and his childhood friend, Kururu Hiiragi.
Will he do the same again?
Will his powers work on these two women?
1. Yokosou! Sukebe Elf no Mori e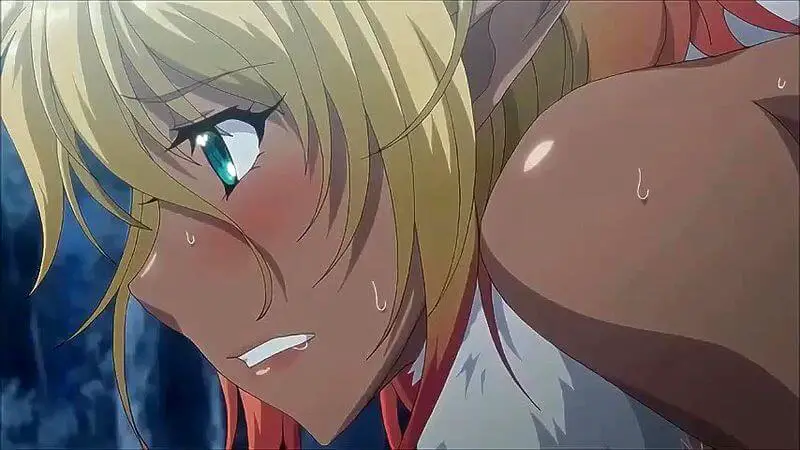 Yokosou! Sukebe Eld no Mori e is a supernatural, fantasy hentai with elves, magical powers, and kind of a political war that revolves around an ancient prophecy.
The Shrine, the source of all magical powers of the Elves is fading and the Elven race is nearing extinction.
The prophecy states that a man will arrive and save the race of the elves.
The Elves decide that they must have s*x with the man and reproduce to keep the Elven race alive but some of the Elves deny doing such heinous acts.
Later they discover that the s*men of the man if ingested through their female parts increase their magical powers and so begins the harem of the prophesized man.