Ever wonder if your girlfriend might be hiding something from you? 
Maybe it's your maid. 
Perhaps it's the popular girl at school. 
But what if they have a partner? 
If that is the case, you are dealing with a futanari.
Futa girls are a beautiful thing.
They look exactly like women but have a secret between their legs. 
Don't be scared! These hentai animations will prove why the futa is so great!
21. Pandra the Animation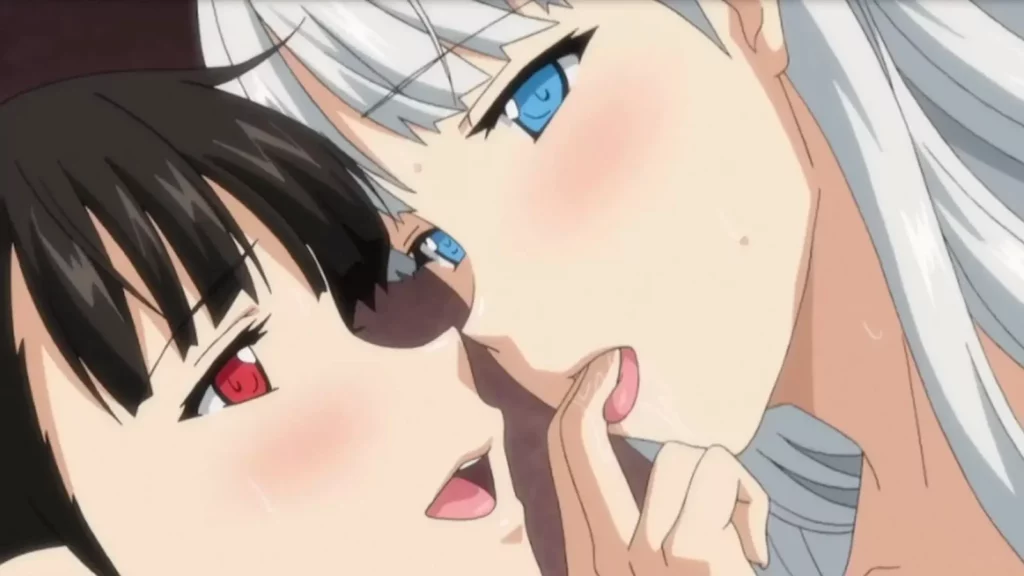 Shiro-chan opens the "Pandora Box" without realizing that it contains something dangerous.
Later, she has to get mana from women, and the only way to do that is to make them go through a very intense s*xual experience.
She wants to protect her best friend Kuro-chan, but the demon inside her has other ideas.
Will these women always give in to their sexual desires?
Or will their friendship be enough to defeat the demon?
20. Koakuma Kanojo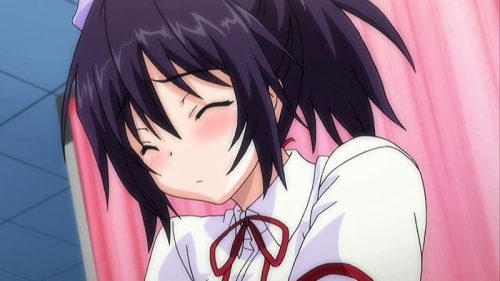 There is a story that whoever watches a strange DVD will be cursed.
The main idea of this hentai is used in two different stories.
The first story is about Akuno Mika, who fell in love with a classmate but couldn't tell her.
When she finds the DVD, she turns into a horny demon.
The second story is about Kana, who is asked by her classmates to watch the rumored DVD.
She finds out, along with her little sister Mei, that the rumors are true.
If you like girl-on-girl stuff with real action, you should watch this great futanari hentai anime.
19. Mahou Shoujo Elena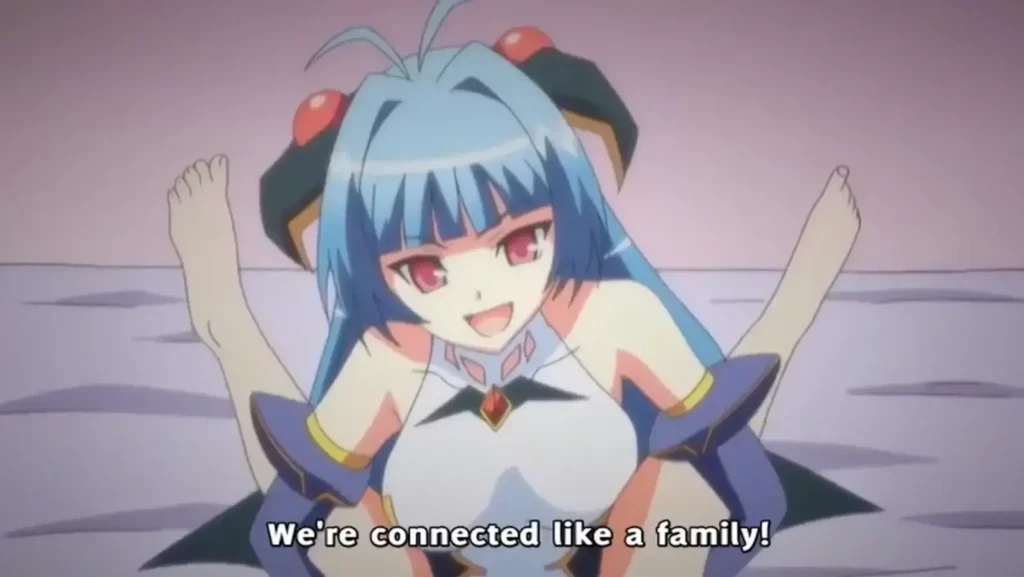 Elena changes into a magical girl to beat Zoid, a monster with tentacles that abuses both women and girls.
She has been trying for a long time to save her sister by using the power of a mysterious creature to fight against these creatures.
But it looks like her days of adventures are over because her hard fate has finally come.
Now, it affects both her sister and their mother, who has already died.
Elena might be able to fight for her family, but she might also give in to her sexual desires.
18. Kohakuiro no Hunter The Animation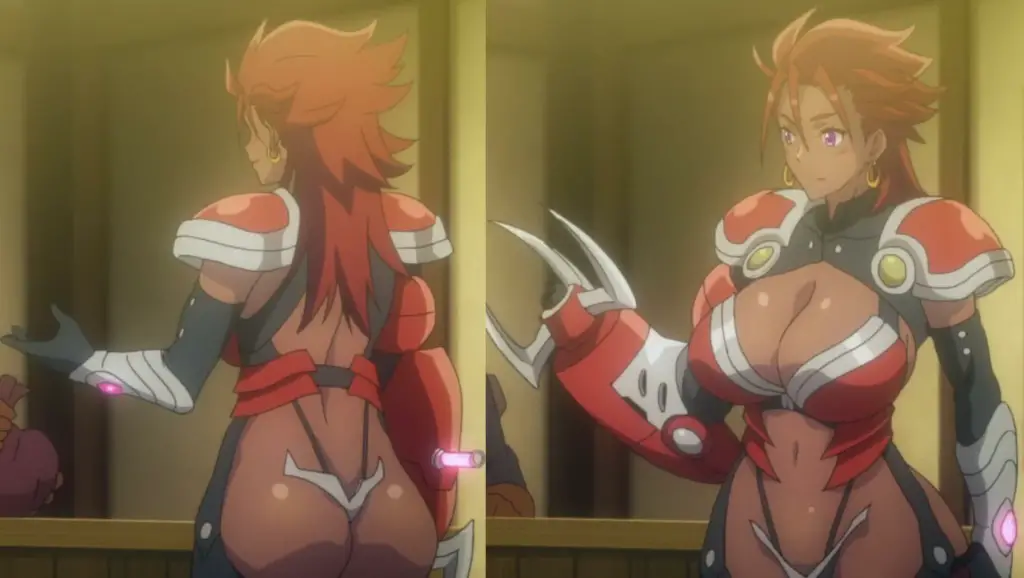 In the deepest parts of forests, there is an area that hasn't been explored yet.
People who want to be rich and famous go there, but they never come back.
There might be a reason.
Kohakuiro no Hunter The Animation is a pretty good futanari hentai anime, but it's just about a boy taking over a girl.
But you'll like things like the boy kissing the girl and exploring her private parts.
17. Sakyubamisuto: The Animation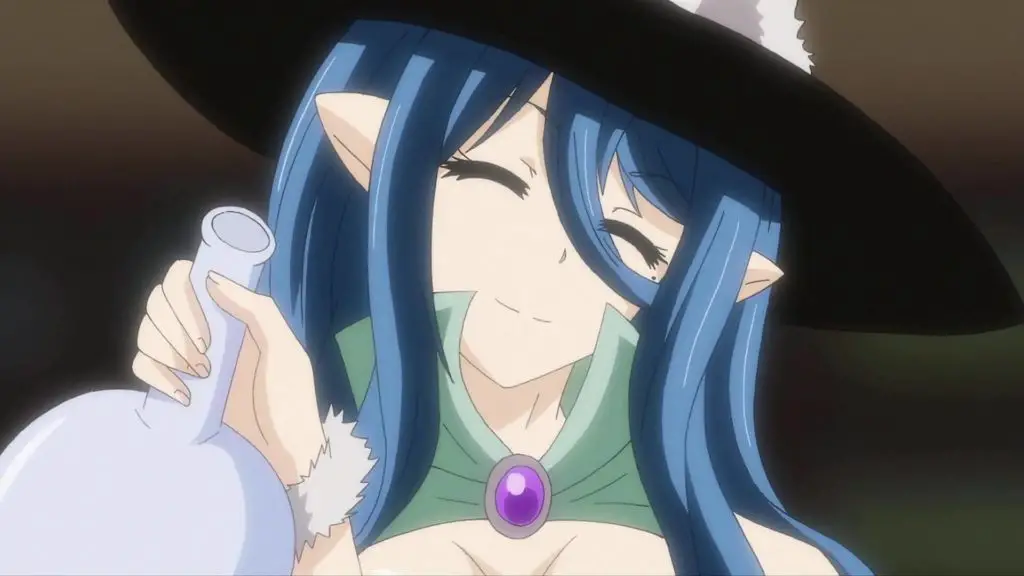 In the story of Sakyubamisuto Story the Animation, the principal task will be taken over by an attractive young woman. 
She is extremely deviant and corrupted. She is also a lover of s*xual s*x. 
Through all of her comedy, she is likely to snare many young men who have embraced her attractiveness, as they are unable to resist her.
After all, she has a stunning figure.
16. Beat Angel Escalayer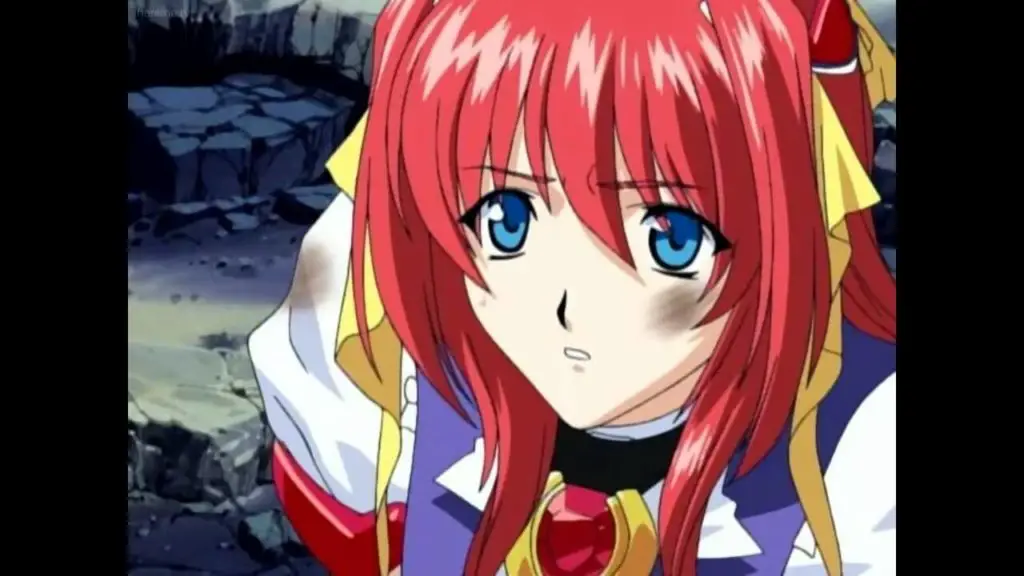 SayukaKoenji acts as the watchman of Earth and can transform into her modified conscience Escalayer to protect the planet from the destructive power of the Dielast. 
In any event, for her to change into Escalayer, she must energize her power source, which is the Doki Dynamo, which must be renewed through sexual passion.
It was recently achieved by s*xing with lesbians, including her gynoid friend Madoka Be however the s*x has not been as effective and Madoka is now the playboy at school Kyohei Yanase who has a wealth of s*xual experiences that can assist Sayuka to change.
15. Anejiru the Animation Shirakawa Sanshimai Ni Omakase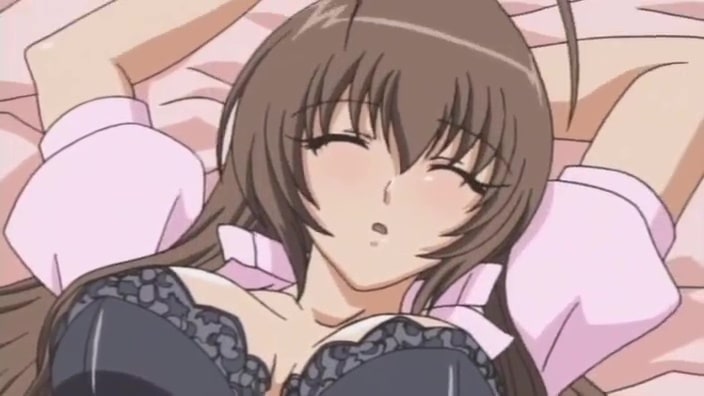 Shirakawa Yu consumed the majority of his time together with his parents. 
Then, he relocated with his three stepsisters: Kyoko, Ryoko, and Anzu. 
From the time that he last met them, they've turned into real ladies. 
In his bedroom, Yu will find an exquisite carafe that her mother's companion has brought from archaeological excavations. 
The container will be exposed to his own will to ensure that he executes extremely precise and incorrect actions.
14. Star Jewel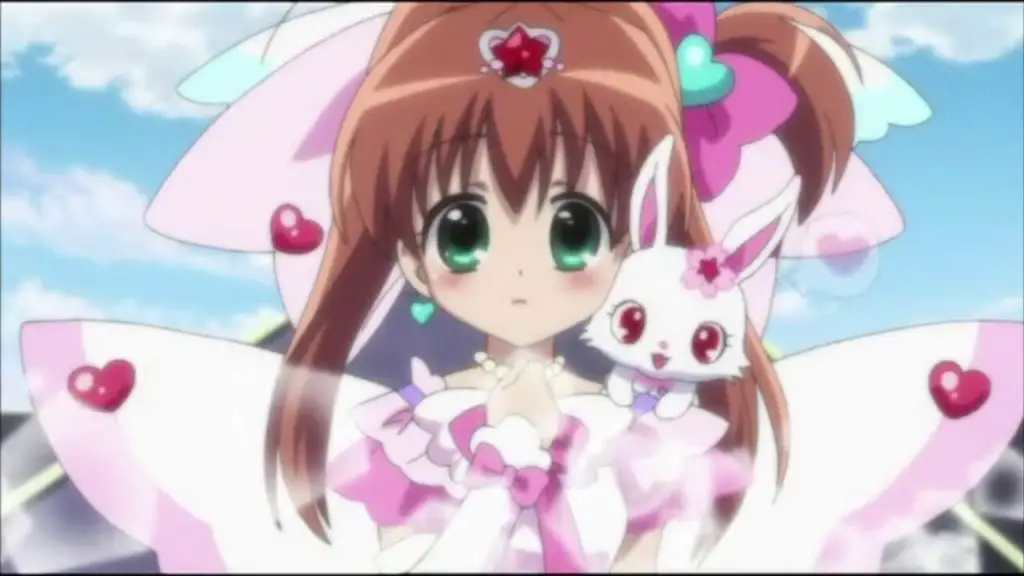 A battle is fought between the goddesses of light and dimness. 
The goddesses of darkness seek to steal jewels from women who are not guilty and leave them in a sealed envelope, and alight goddesses attempt in vain to stop them. 
The two types of goddesses come equipped with weapons to combat.
However, the most effective weapon they have is their retractable p*nises, which can take on the opponent with joy and is the most reliable way to prevail.
13. Inda No HimekishiJanne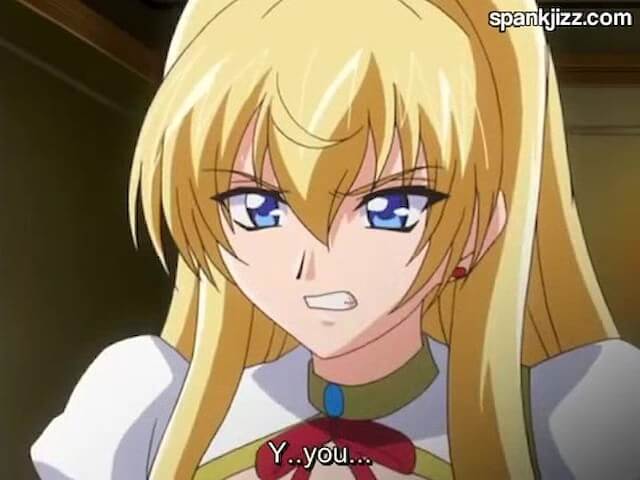 This is the story of Janne, who is a beautiful princess but also a determined competitor, who has surpassed expectations in her handling of the sword and the art of enchantment. 
She is a citizen of a country that has awoken to satisfaction but is now being attacked by creatures. 
She'll eventually settle on the decision to fight against the danger, but her younger sister, Yuwa, will be taken hostage by the enemy. 
Janne will try to defend herself, herself, but she is caught in a trap. 
After that, she'll be experiencing s*xual preparation that will slowly but surely alter both her mind and body.
12. Double Duty Nurses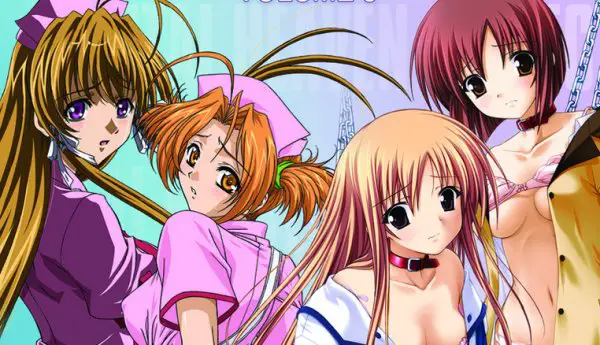 Female restorative agents are developing medicine that could enhance the potential of a weak male or female to multiply. 
The real reason is that she is bisexual but her reproductive organs have weakened and are incapable of reproducing. 
This is why she builds up the medication, creating two forms of it, one blue for males and one red for females. 
As with every new substance, she should test it first.
There is a moment when the aids of her assistants become important, and then she needs to analyze every reaction in every subject, even her own, hoping for some interesting outcomes.
11. Align You! You! The Animation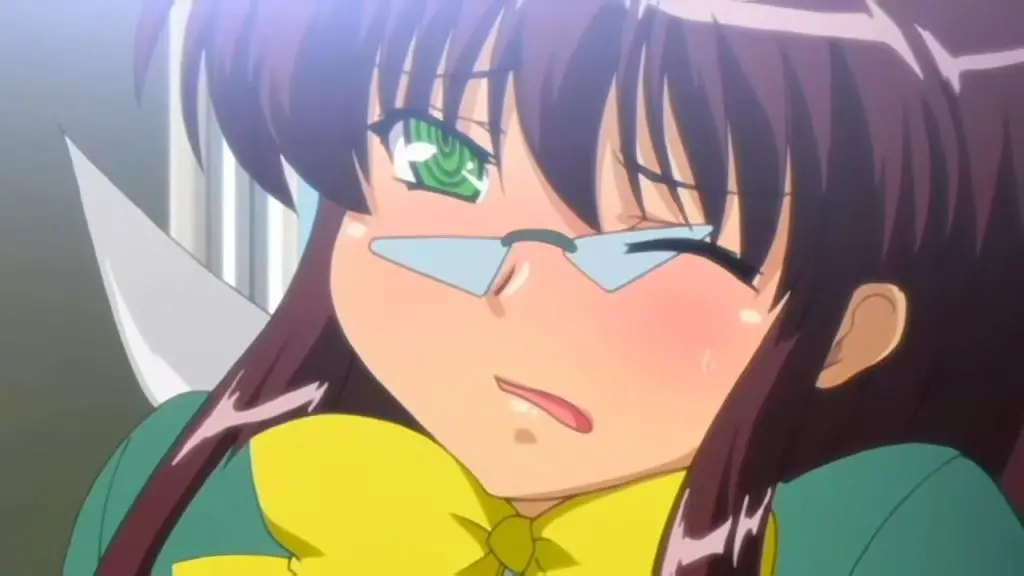 Takahashi loves Oohara And Oohara is a huge fan of Takahashi but neither is aware of the other's feelings as of yet. 
Also, Takahashi passed on. How did their love for each other be realized now?
Super cute Devil Girlfriend the Animation
A strange DVD is given a game to reprimand the people who are watching it. 
The story follows the experiences of two different young ladies who are watching the DVD.
10. Episode 2: Ikusa Otome Valkyrie ("Ride of the Valkyrie")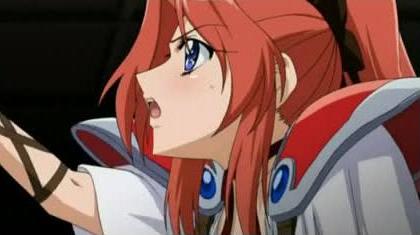 The valkyries are the protectors of the Earth and all living creatures in this universe. 
Freya however betrays them, telling the demons all about the only weakness of the valkyries: s*x. 
The demons kidnap one Valkyrie and threaten to capture all valkyries if Freya doesn't comply.
The first episode of Ikusa Otome Valkyrie does not feature futanari.
However, the second episode picks up and features futanari.
This is very different from other futanari. 
These women were not born with p*nis, but they were forced to have s*x together. 
These s*x scenes are incredible, with an*l s*x and vaginal s*x.
9. Uchuu Kaizoku Sara (Space Pirate Sara)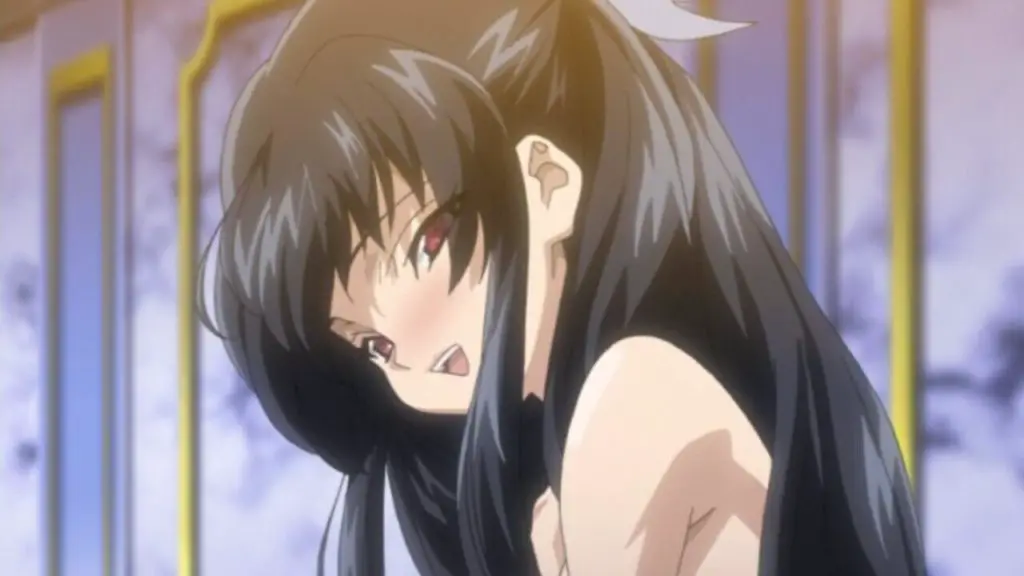 Sarah Scorpion is a privateer knight who is feared by everyone in a war-torn galactic realm.
Sarah has to catch Sylia von Bernstein, another knight, for BlankenheimKoushaku, a spoiled blue-blood.
This is how the story begins.
Sometime after this strategic goal was reached, this previous boss caught and killed him.
So, she joins Sylia as a s*x sl*ve, and the evil twins Cecil and Karin von Gielen prepare them both.
8. Youma Shoukan e Youkoso (Welcome to the Courtesans Palace of Mystics) — Episode 2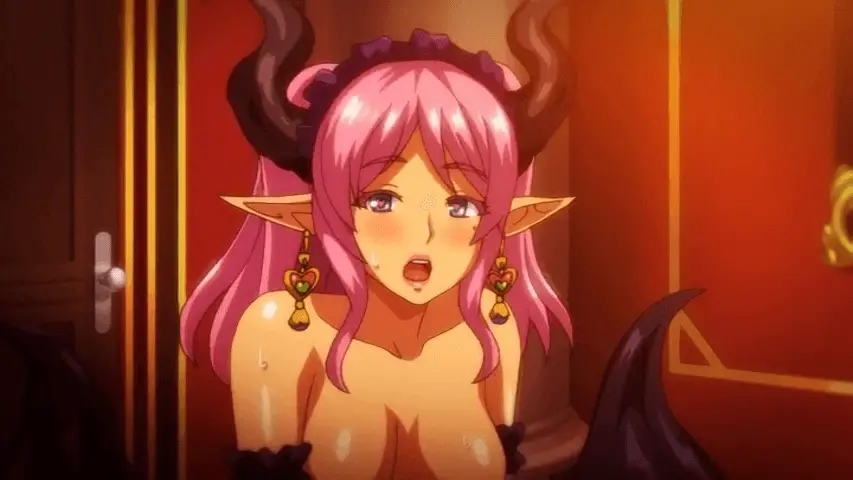 Maria Saint, the receptionist at the Palazzo Delle Mystica Courtesans, is the first person the main character meets when he returns to his home. 
He eventually meets Kris and Nina, both futanari vampires, who say hello to the main character. 
Nina is a vampire, but she was also a princess once upon a time!
FFM Threesome is rare in futanari anime. 
Well, kind of; FFM still stands for Female+Futanari+Male, right? 
Although this isn't unusual in futanari manga it's rare in hentai. 
The main s*x scene is composed of Kris at the bottom, Nina at the top, and our male character at the top.
7. Nosewasure: Onna Kyoushi Chuuzenji Ayano no Inutsu na Kore kara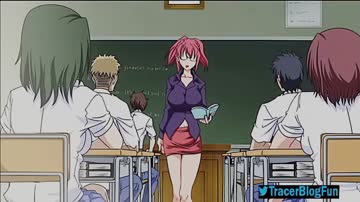 Ayano sensei fell in love with a student, and they have had lesbian s*x together. 
Ayano is not satisfied with this. Ayano finds something unusual in the trash: a picture of women having s*x… with a p*nis! 
Ayano wants to have a p*nis of her very own, but Morizumi tells her that a man must c*m in her 100 times to obtain one. 
Ayano, out of love for her student and to have frequent s*x, agrees to this.
You might think of futanari as someone who is either born with a p*nis or quickly obtains one during the anime. 
Nosewasure is a different story.
Both episodes tell the wonderful story of a lesbian dreaming of having a p*nis to bring more pleasure and joy to her girl.
6. Asa Kara Zusshiri Milk Pot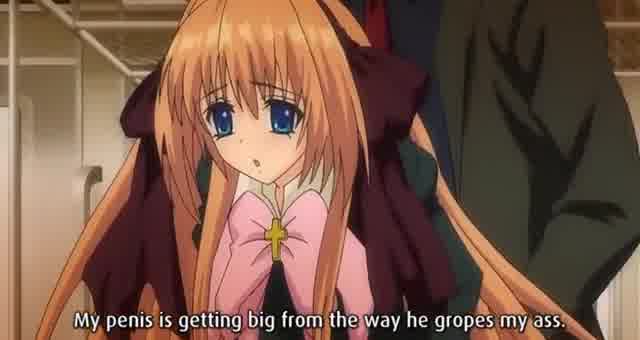 We follow the life of a futanari girl named YuukidouIori and the disgusting things she does to satisfy her wild s*xual desires.
With the HarthNirdoujin game in mind.
5. Yvain's Rewards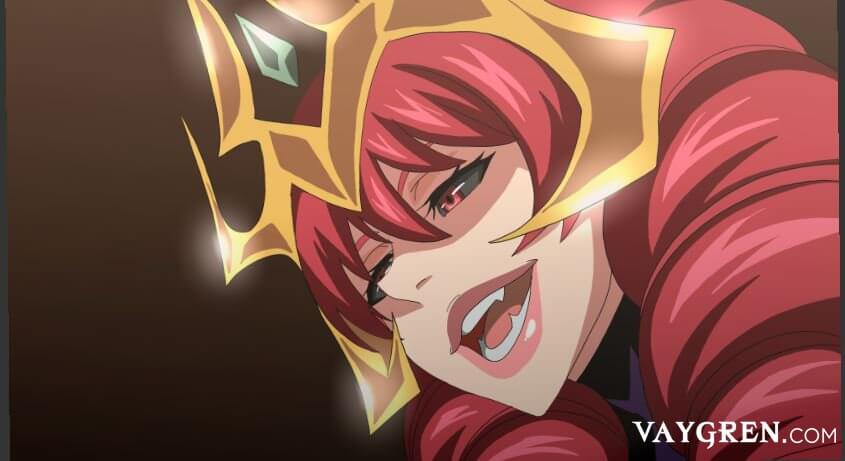 Yvain receives a special reward after she returns to Queen Alees with the requested information. 
Yvain is taken into Queen Alees' bedroom by her p*nis-loving husband. 
She teases Yvain while they swap positions until Queen Alees lets go inside of Yvain.
Yvain's Reward is a cute independent hentai animation featuring futanari s*x. 
It takes a while to provide context but it is a short animation so there is not much story. 
The futanari s*x is what you're here for, so why care about it when the s*x is so great?!
4. Shinsei: Futanari Idol – Dekatama-kei!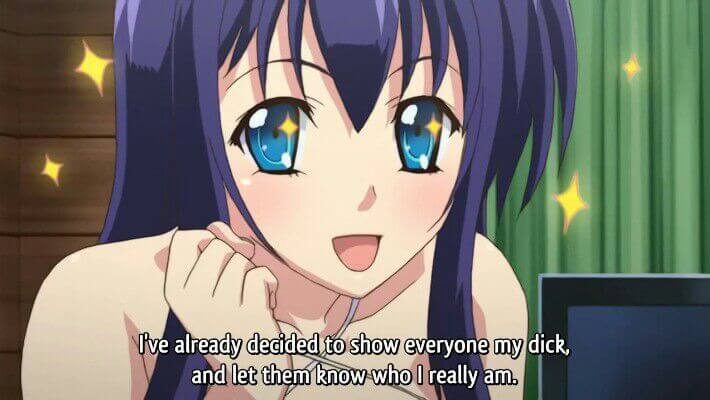 Two bright, three-legged symbols work hard to meet the needs of their favorite fans.
The treats between Riko and Mizuho are still not over.
Since the Harthnir circle played a game for adults.
3. TSF Monogatari — Episode 2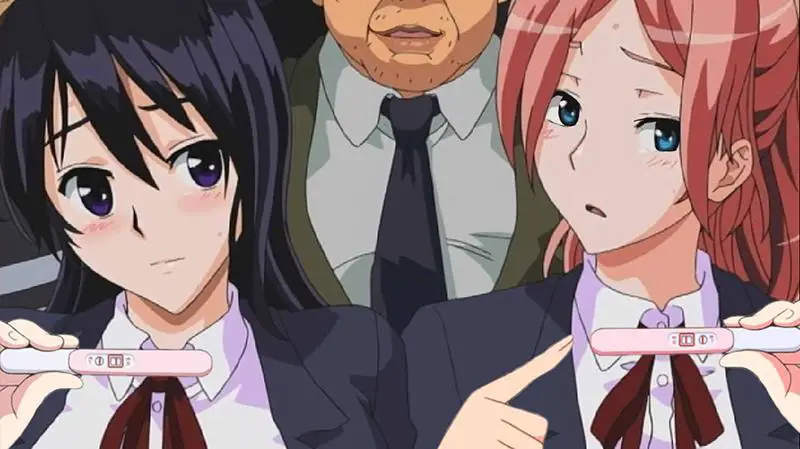 Takumi was a boy, but he had to be turned into a girl through gene therapy because he was dying.
While he's trying to get used to being a girl, his classmates look at him with lust and try to pick him up.
After a few interactions, he starts to like the things that are fun about being a girl, so he decides to try them out on his own.
Sogahara, a classmate of his, goes to therapy to grow a penis so that he can be his life partner.
How sad is that?
Well, that must also be very nice.
2. Futa-bu! (Futa Club!)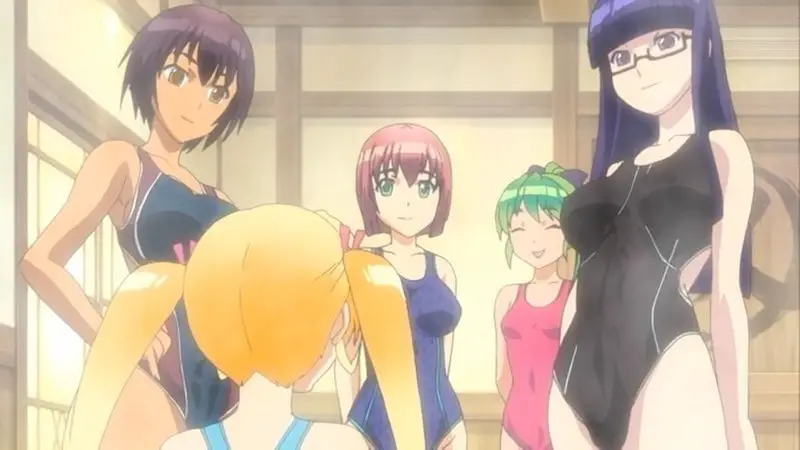 Akane Niimura is unhappy with her life in high school, so she joined the Futa Club.
This club has a special focus, and all of its members are girls with male genitalia.
They only have one goal: to get as much sexual pleasure as they can.
Akane, on the other hand, is just a normal girl, so she couldn't be a core member.
She gets the job of "service specialist" instead.
Even though she's just a s*x toy as far as the club is concerned, she's fine with it because the s*xual pleasure is so great she can't stand it.
1. Bible Black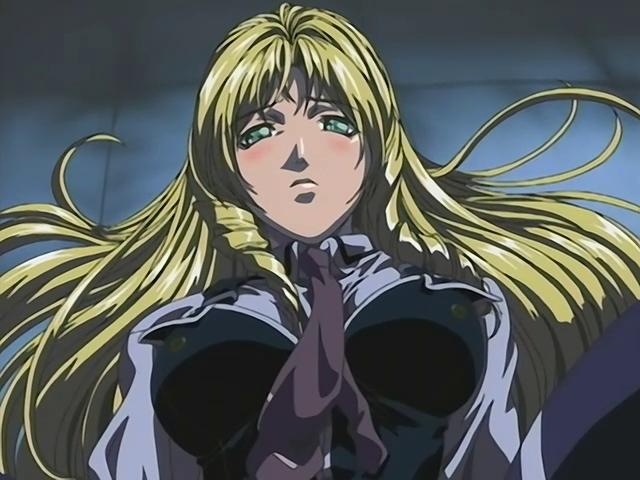 Minase Taki, a high school student, is checking out the basement of his school when he finds a magic book.
He uses the power of the book to make his crush want to have s*x with him, but that's just the start of the scary things to come.
He soon figures out that he shouldn't have the book and tries to make things right.
But his beautiful and lusty teacher, Kitami Reika has set her sights on it and plans to win by breaking the rules with everyone at her school.