Hentai is a wide term, it is as wide as anime because almost all categories we see in anime can be seen in hentai and doujinshis.
We got hentai ranging from Sci-fi to Thrillers, Magic to High School style. We got a lot of categories and one of these categories is favored moreover others by the ladies, Yaoi.
Yaoi is a genre that refers to any content which involves either s*xual or romantic relationships between two men. Usually, the content is created by or for women!
Just like there are yaoi anime and we do have a list about those, today we have a special list for the female fans of My Otaku World. We have listed the best yaoi hentai of all time.
I have only included R+ Mild Nudity and Rx-Hentai OVAs. Let's go!
13. Boku no S*xual Harassment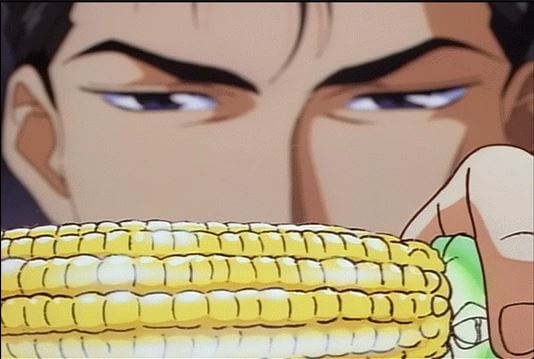 I bet you read Boku no and expected it to end with a Pico, but I assure you I am not so dull as to include the single most popular yaoi anime in this list. Why? Because everyone already knows about it!
Boku no S*xual Harassment's story stars Mochizuki, a young graduate who just started working at a company under his manager Honma.
One day while working, Honma approaches Mochizuki and fondles him, when met with Mochizuki's shock, Honma explains to him how corporate works and how he has to smooch his way to the top.
Even though it is hentai, it speaks about something very delicate like workplace harassment.
12. Otokonoko Delivery
Otokonoko Delivery has an amazing premise with a great set of characters and everything but it still failed to achieve something bigger as hentai.
The hentai is about cross-dressing and it has some great boys love elements with a romantic touch and some average drama overlay.
Shuuji finds out that one of his classmates has a job and for that job his friend is required to dress like a girl, intrigued by this he joins his friend and soon they get drawn to each other.
11. Hyakujitsu no Bara (Maiden Rose)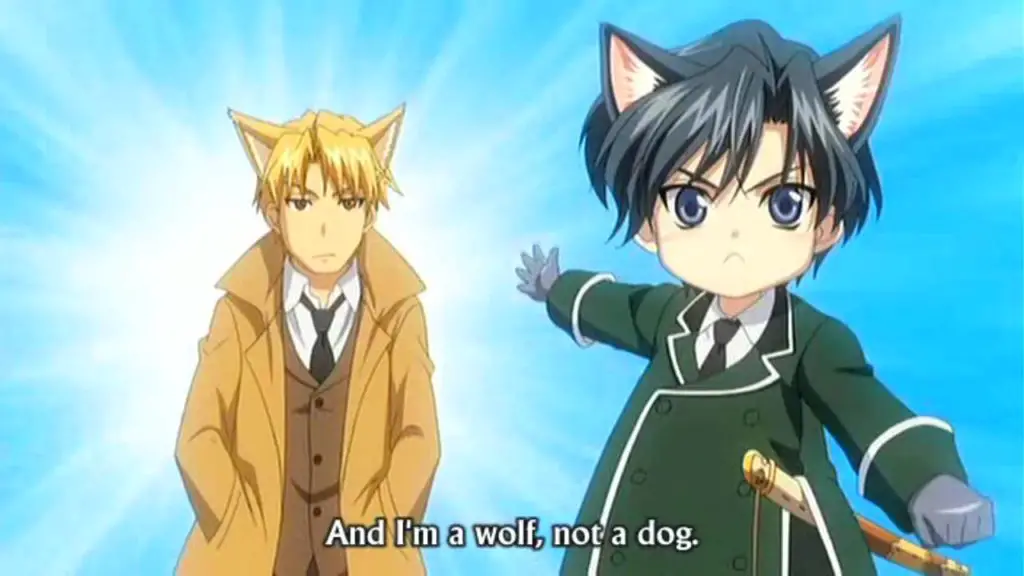 This one is an exceptional example of how varied hentais can really be. It is about two soldiers in a war that is bigger than them.
The story revolves around two soldiers who are from warring nations yet they have sworn loyalty to each other and share a deep bond of trust and love.
Taki is a commander for his country with a strict temperament and is popularly known as "Mad Dog" for the same reason. Klaus has sworn loyalty to Taki and considers him to be his master.
This relationship is frowned upon by several other characters in the anime but their bond is stronger than the hatred of their peers.
10. S*x Pistols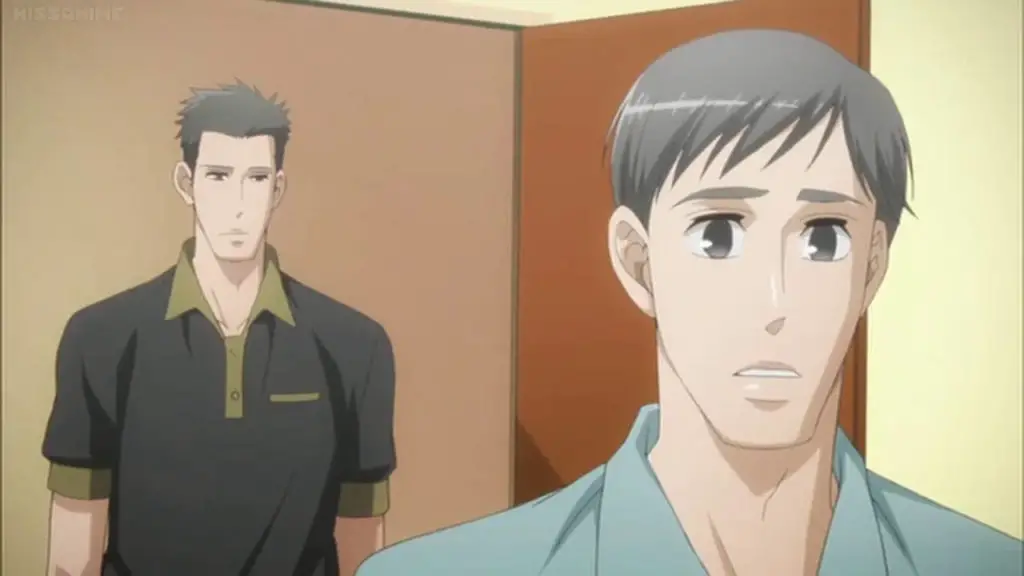 S*x Pistols is unique hentai set in a world where a secret society exists that has evolved from animals other than monkeys and has unique DNA and varied traits.
Tsubaraya Norio is just an average boy with nothing special to him except his stunning looks and s*xy body. Lately, he notices that he has been on the receiving end of a tonne of attention and it has been bothering him.
His life suddenly takes a new turn when he falls off the stairs straight into the arms of Yonekuni Madarame.
Turns out that Norio possesses a unique DNA which is in a lot of demand in the secret society. The anime has a lot of graphic scenes and great characters.
9. Okane ga Nai (No Money)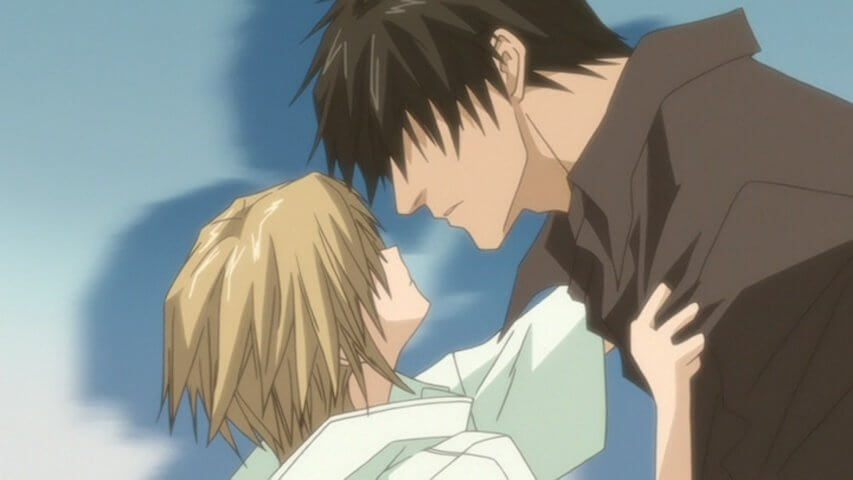 Okane ga Nai is an inhumane story about two cousins Yukiya and Tetsuo. Yukiya is an innocent student, who keeps his nose clean and works hard. The only relative he has left is his older cousin, Tetsuo Ishii.
Tetsuo betrays Yukiya by putting him up on the slave market hoping that he sells for a lot of money, luckily a rich man shows pity on Yukiya and buys him at 1.2 billion.
Somuku is a rich loan shark with a short temper. The hentai is really inhumane and brutal in more than one way.
8. Papa to Kiss in the Dark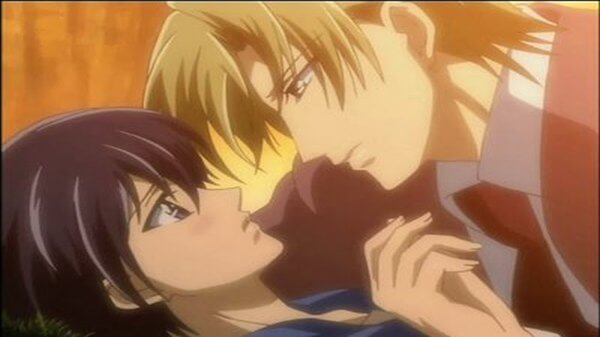 If you are looking for hentai with enjoyable yaoi scenes along with a tonne of social drama and character complexities then this one is for you.
Mira Munakata is the son of a famous Hollywood actor, Kyousuke Munakata but he is also deeply in love with his father and they both share quite an intimate relationship. Do not worry it is not exactly incest as later Mira finds out that he is adopted.
There are also other "problems" in their life as lovers. There are other major characters that influence their life such as the woman that Kyousuke marries, her son that has something for Mira, and Mira's classmate who develops a crush on him!
There is a lot of drama and even more s*x.
7. Finder Series (You're My Love Prize)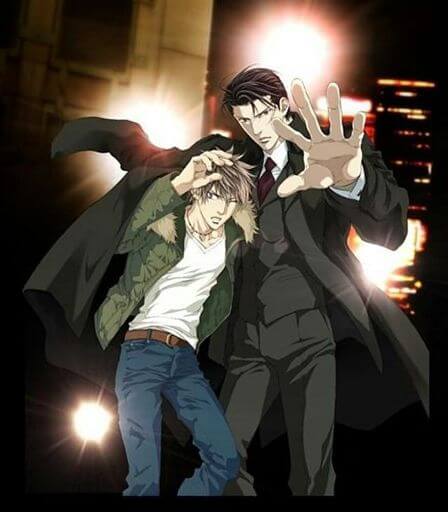 You're My Love Prize is sadomasochistic hentai about a young photographer and a Yakuza boss with action, drug deals, and immaculate s*x scenes.
Akihito Takaba works as a freelance photographer. One day he is tipped about a big "scoop" about some dealings of the mafia. He takes an amazing shot of Asami Ryuichi, a crime lord who is involved in drug deals.
When Asami finds about Akihito, he kidnaps the young man and rapes him. Asami keeps him in captivity and develops a sadomasochistic relationship with him.
It has quite a good story and some kinky S&M scenes.
6. Kirepapa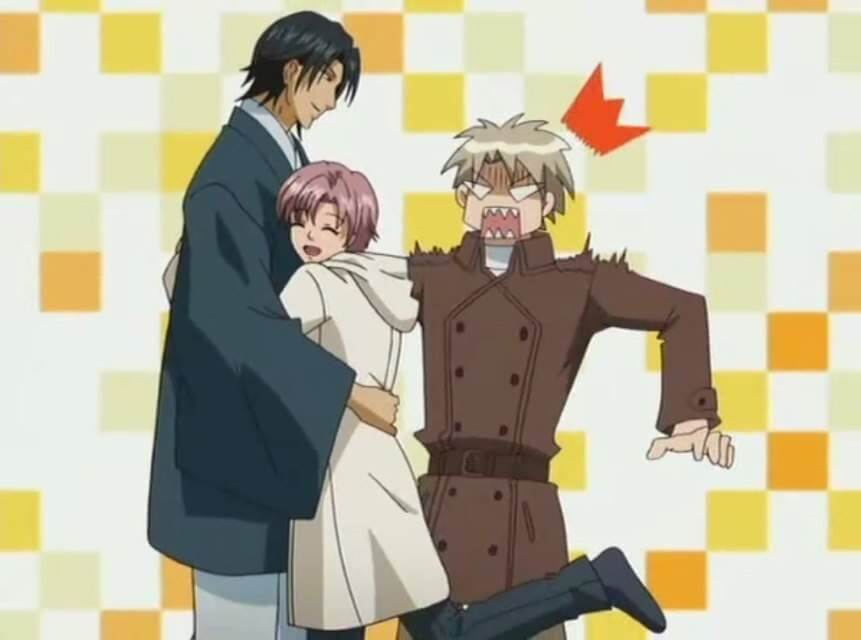 Kirepapa, a weird amalgamation of Kirei and papa. It kinda means beautiful daddy or something like that. It is amazing, erotic, and also a little bit fuckedup.
Chisato Takatsukasa is a 35-year-old author that doesn't exactly look thirty-five. He is quite a treat with a s*xy body and a pretty face.
Chisato also has a father to Riju, his 15-year-old son. He is quite protective of his young son and always chases away his son's so-called friends and would go to any lengths to protect his son.
The hentai has great s*x scenes and it is quite a treat for Boys Love fans
5. Papa Datte, Shitai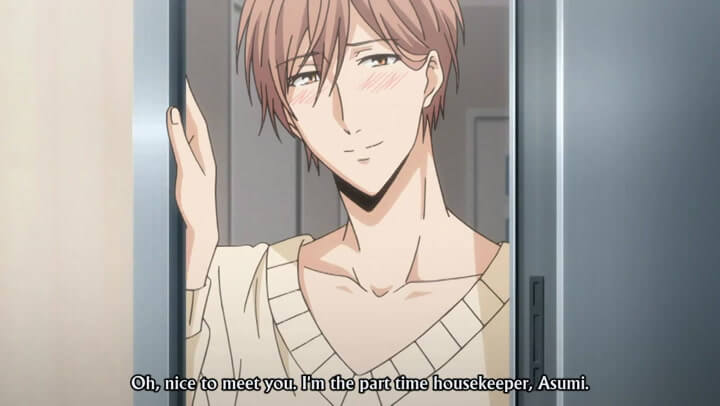 Papa Datte, Shitai roughly translates to, "I want to be Daddy!" and it is quite literal. The hentai is graphic and at the same time quite romantic.
Asumi Kouya is a young college student who works as a part-time housekeeper for Keiichi Naruse. While working at his house Asumi and Keiichi get really close to each other.
Asumi cleans Keiichi's room every day and while cleaning his room he finds various things about his employer. Asumi is really drawn to Naruse and so he tries to get close to him.
4. Ikoku Irokoi Romantan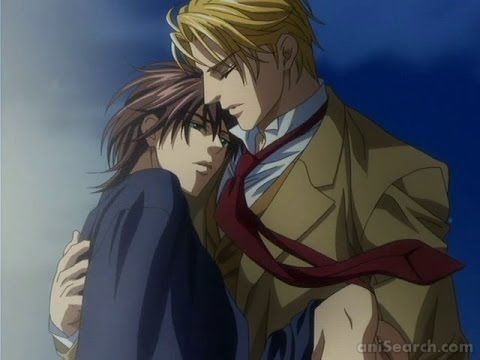 The heir to a vast Yakuza Empire, Ranmaru is married off on a lavish cruise ship but it is only for appearances. Ranmaru is actually in love with his bride.
On the ship, he meets with Valentino Albert, the s*xy and handsome ship captain. After getting blasted, Ranmaru spends his first night with the s*xy ship captain instead of his wife.
Ikoku Irokoi Romantan is an amazing watch. It has romantic complexities, some really graphic scenes, and a regular dose of Boys Love.
Girls love this not just for the s*x scenes but the amazing love story of the ship captain and Ranmaru.
3. Kuro Gal ni Natta kara Shinyuu to shitemita.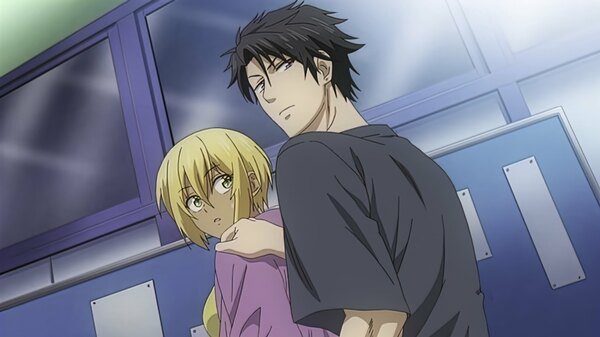 This one is more of a gender bender than boys love but it's close so I counted it, and watching this one will surely please you, ladies!
The story is about Shion and Rui, a tag team of casanovas. They are so adept at picking up women from bars, clubs, concerts that they almost certainly get laid every now and then.
One day Shion is unknowingly drugged with a special kind of drug that changes his gender. Shion wakes up in a woman's body and is quite shocked.
Rui approaches the beautiful woman Shion has turned into without realizing that it is in fact his best friend and you can guess what follows.
The hentai is graphic and well animated. The characters are undoubtedly s*xy and handsome!
2. Koisuru Boukun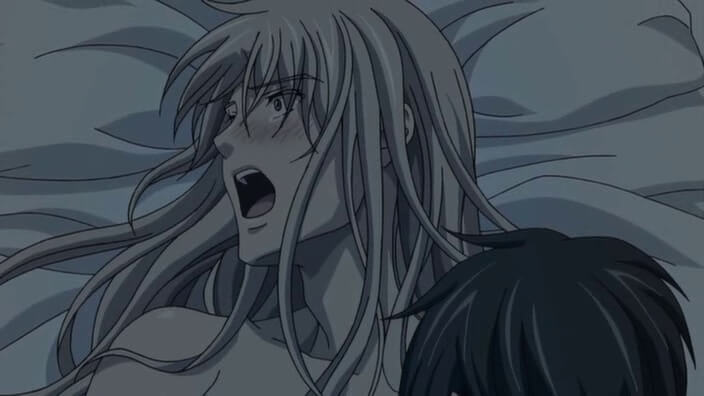 Koisure Boukun is a tale of two college-going adults studying on the same premises but in different classes. Souichi Tatsumi is a brawny, short-tempered guy with a muscled body and a powerful presence. He is a jock and sometimes a staunch dick!
Tetsuhiro is a junior of Tatsumi and despite his red flags, Tetsuhiro is drawn to Souichi.
Souichi hates the idea of men loving other men and is quite an outspoken homophobe but that does not stop Tetsuhiro from begin attracted to his upperclassman.
One day, both of them somehow get an aphrodisiac spilled on them and so they get attracted to each other, and against Souichi's will they do the nasty :D.
1. Maou Evelogia ni Mi wo Sasage yo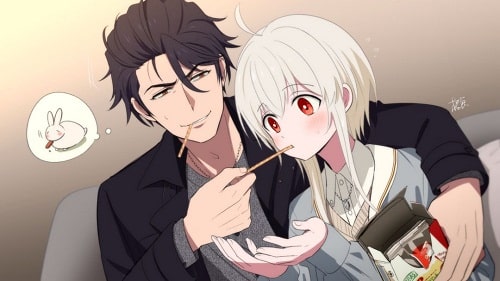 Yet another example of how varied hentai really can be. Maou Evelogia is an Isekai Hentai. I mean that is quite an interesting combination. Isekai doujinshis are quite popular for example all the tonne of fanfics of KonoSuba or Re:Zero!
The main character, a gamer (such a typical isekai trope) is killed by Yakuza because of the money he owes them. Instead of dying and going to hell, he wakes up in a sitting room of his favorite game.
He loves the fact that he will get to play his favorite game but soon he realizes that he is playing as the character that kills Evelogia: The Demon King.
The hentai is quite enjoyable and actually has quite a good story to it too!