Hello guys so today I have some amazing content for you guys and one of my favorite's item. Anime Pirates I know everyone know this word and you guys must have seen movie of this genre also right!!
Let me tell you some gist about the content first so I have prepared a list of Top Pirate anime character for you let enjoy it with the popcorn box.
You guys known right Piracy is an act of robbery by ship and boat attackers with the main moto of stealing treasure and the one who conduct this act of piracy called Pirate. You guys know that Piracy is also now a day's real treat.
And in the world of Anime don't you think so that their part is also very obvious and must I really think that comment down what you guys think and share you one favorite character with us.
21. Mito Mitsukuni from Space Pirate Mito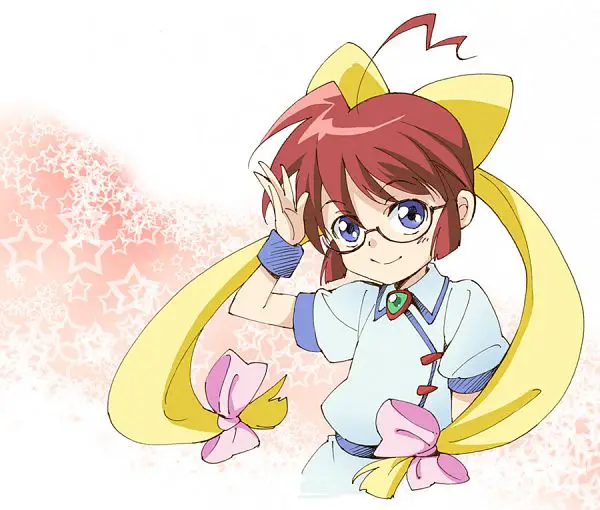 She is a height challenged pirate famous across the universe for her deeds and at the same time mother to a confused young man back on planet earth who doesn't even know the truth about her mysterious origins.
Mito is known as the galaxy's most dangerous pirate with enough guts to outshine a supernova. She's a three foot tall childlike alien- yet all she really wants is to be called "Mom".
When the Galactic Patrol follows her to Earth, Aoi is pulled into an intergalactic goose chase that brings him to all corners of the universe, along with the first working mom to carry a pulse rifle.
20. Warrius Zero from Cosmo Warrior Zero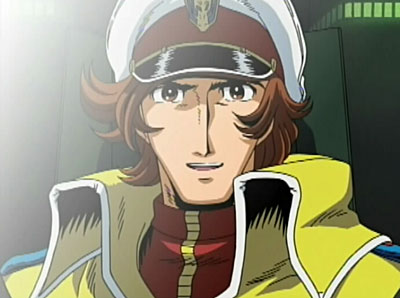 Any series that has Emeraldas as a recurring character can't be all bad. The cast suffers from the jumbled plot since it rushes them through their character arcs if it even resolves them at all.
They're serviceable enough to get you through a short space opera at least, so it's not all terrible. Also, there is Emeraldas- the Sorceress of Space.
She is a badass and this show is amazing for having her (but that's the fanboy talking).
19. Emeralds from Queen Emeraldas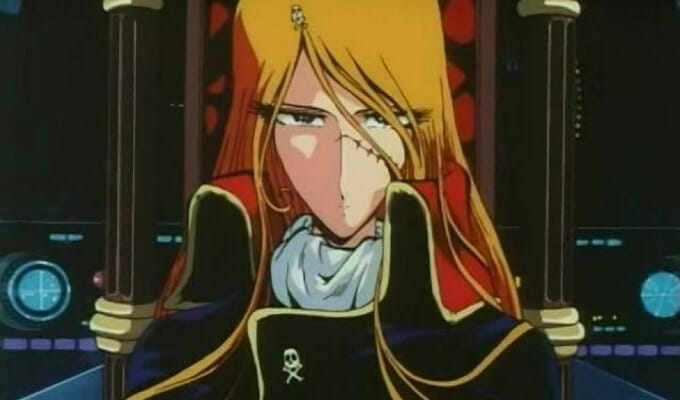 Emeraldas is independent and strives to be in charge of her own life without being tied down to anyone or anything. She has a terrifying reputation as a professional killer and is feared by many.
Emeraldas however only kills those who are cruel and unjust, believing in a personal code of conduct, much like her friend Captain Harlock.
However, in spite of all of this, she is very lonely as she cannot find anyone to stay with her for various reasons including her wish to continue journeying through the sea of stars.
18. April Bikirk from Sol Bianca: The legacy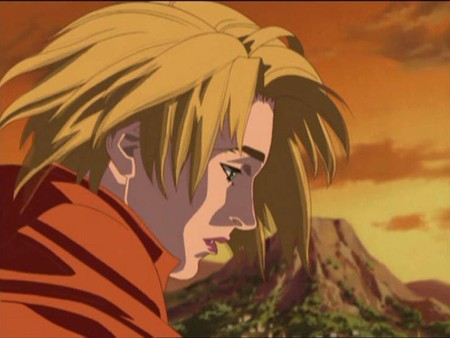 A skilled pilot and a crack shot, she is the first officer of the Sol Bianca.
A headstrong and honorable individual, she will often fight to help others.
17. Katana from Coyote Ragtime Show
Katana is the young pilot and engineer of the "Coyote". Katana is known for reckless driving, having been arrested for undue care and attention at least fifty times.
He doesn't take many things seriously, which annoys Franca Dochley and Bishop, but when he takes on a job, he'll carry it through to the end.
16. Tenchi Masaki from Tenchi Muyou! GXP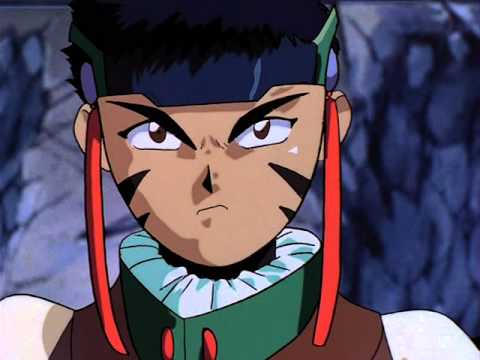 Tenchi Masaki is the main protagonist of the Tenchi Muyo! metaseries. He is a normal boy until a number of alien girls arrive at his house.
Some or all of the girls, depending on the continuity, fall in love with him. He, however, accepts none of their advances.
As a gentleman and because he cares much more about the family unit than he does about romantic conquests.
15. Gol D. Roger From One Piece
Gold D. Roger AKA Gold Roger one of my favorite Pirate anime who is also once a Legendary Pirate King. He is very fearless when it comes to treasure hunt. Once he also went in the dark ocean where all his crew felt scared but he went in with his confident and power.
Roger was a tall and strong man. His most noticeable actual highlights were his bended dark mustache, a savage smile he quite often wore, and his extreme eyes.
He additionally had thick dark hair and a short, thick neck. Even at the time of his execution he is smiling before his demise, and during this period of time his appearance was so good and positive, with a confident smile.
14. Phantom Harlock From Space Pirate Captain Harlock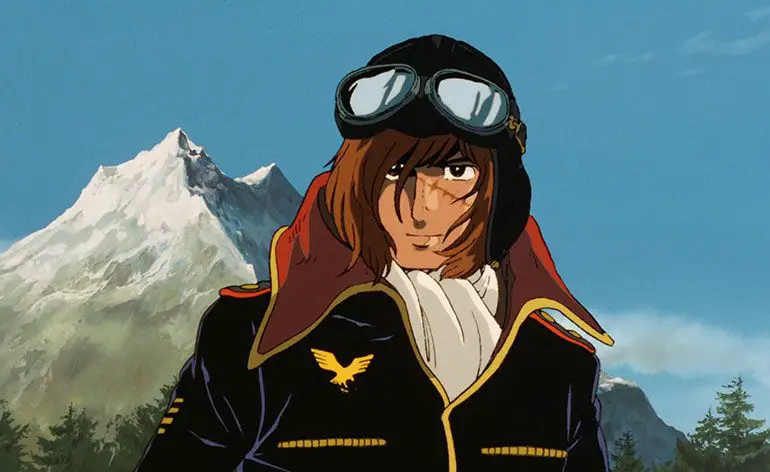 Harlock is a man who don't follow principle he lives his life with his own rule.
He is a handsome man with messy brown hair, brown eye. Harlock is an independent man
He is as honorable as he is unsocial, insubordinate, unemotionally battling against authoritarian systems, regardless of whether they be natural or outsider.
13. Dola From Castle in the Sky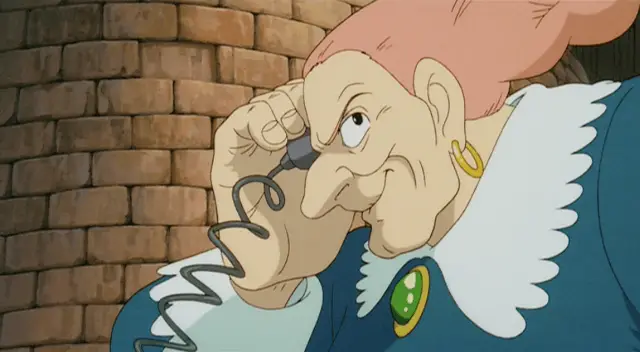 Dola the captain of a band of air pirate. Dola is a short and stocky lady with pink hair, which has blurred from the red shading it had been during her youth; she wears it in two thick meshes.
She has dim eyes and an enormous nose. She wears a dim blue shirt and jeans with an elegant white collar and sleeves, gold circle hoops, and a green ornament.
While Dola and her group are not decent individuals, generally approving of robbery and capturing, they do eventually go out as they would prefer to help the youngster heroes of the film.
12. The Phantom From Pokemon: Pokemon Ranger and the Temple of the Sea
The Phantom fills in as the essential villain in the series Pokémon Ranger and the Temple Sea.
Discovering the egg of the unbelievable Pokémon Manaphy, The Phantom needed to utilize its capacity to get the incredible Sea Crown from the similarly amazing Sea Temple.
11. Kei Pirate Guild From Outlaw Star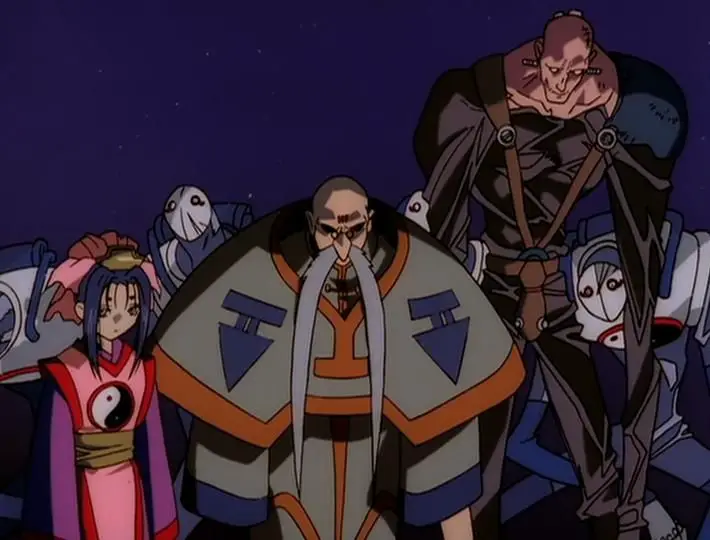 Kei Pirate are one of the largest and most powerful guilds. The Kei Pirate organization is quite similar to nowadays pirate but actually they work in space.
Flying around in vigorously outfitted spaceships and assaulting any individual who holds them up, this Chinese gathering is interesting among pirates for their capacity to utilize old Tao magic.
While the officers of this gathering utilize wizardry to fight their rivals, their infantry are minimal more than unremarkable thugs who do minimal more than moderate foe down.
10. Marika Katou From Bodacious Space Pirates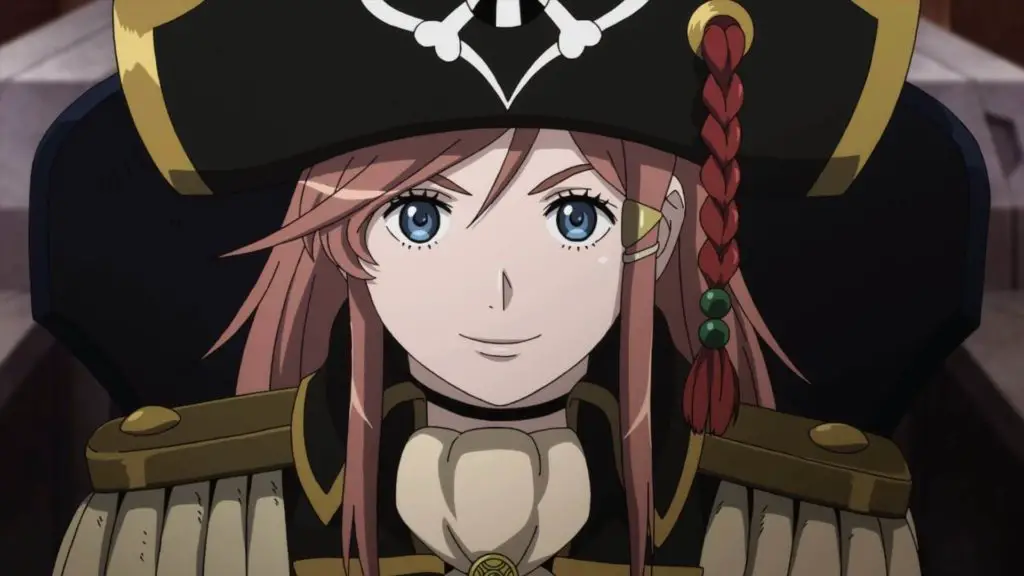 Here the most interesting character I have ever seen as a Pirate. Marika has light blue eyes and long orange hair that broadens marginally over her midsection. She generally wears two barrettes on a cluster of hair adjacent to one side eye.
She was previously a basic school young lady yet additionally dreams by space yacht yet work in a bistro. Marika may not be a pirate in the traditional sense, yet she actually takes care of business and takes off with goods.
As a captain of the Bentenmaru, she wears a dark chief's jacket with gold features, open at the lower and upper front, and the lower back.
9. Ryouko Hakubi From Tenchi Muyou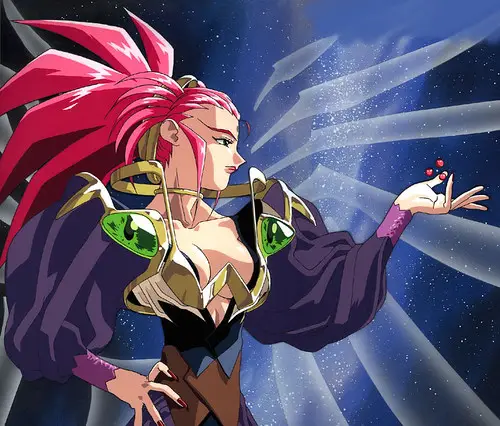 Ryoko is a parallel clone, the result of consolidating the DNA from an ova of Washu Hakubi (the best logical virtuoso known to mankind)- – making Washu her natural mother- – with the DNA of an incredible ocean animal known as Masu.
Ryoko was a ground-breaking living thing made by the crazy lab rat Washu who drew her capacity from three amazing diamonds.
The anime rethinks her presentation by having her accident land on Earth while being pursued by the police, marooning her on Earth.
8. The Female Cast From Vandread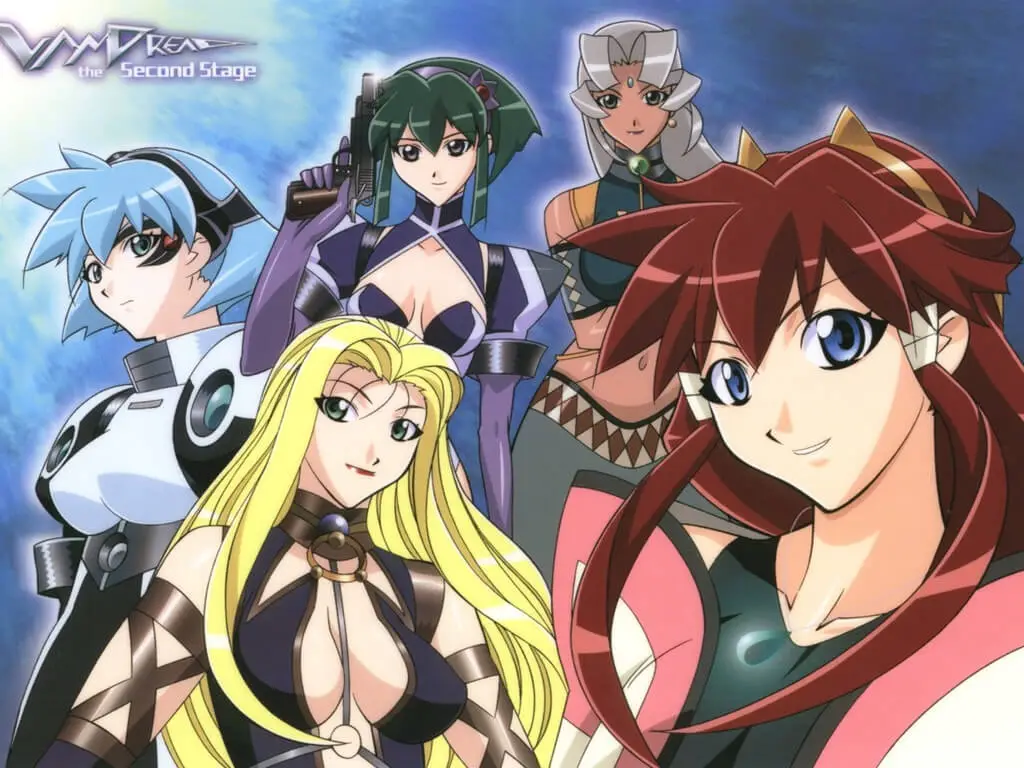 In Vandread, men are from Mars and ladies are from Venus! All things considered, not exactly.
Innovation has permitted humanity to colonize the whole Milky Way universe, and in one-star system, the people live on two different planets, Taraak and Mejere.
A harsh and exceptionally strict gender war rage, to where they don't consider each to be as the same species any longer!
7. Bojack From Dragon Ball Z Movie 09: Bojack Unbound
Dagon ball is my most favourite series of all time, I can watch it whenever I want to not once, twice but a lot of time. Bojack is main villain or we can say bad guy in the series. His main moto is to achieve something big like world and destroy all those that comes in his way.
Bojack and his crew were once detained within a fake star by the Kais, held together by the gravity of four of the Kai planets.
With his fearless personality and he have an enthusiasm for napping necks and not hesitate a bit to kill anyone. And his dare personality makes him strongest character of the series.
6. Revy From Black Lagoon
One more girl in my list with her daring personality she really has something and we can say it her gut. Revy AKA Rebecca with no mercy inside her she can kill her enemy easily.
Revy is the sort of person who has no issue pushing a weapon in your mouth, looking at you without flinching, and pulling the trigger until it goes click. While she and the remainder of the Black Lagoon organization are more like to hired fighter than pirate.
Revy's guns are a pair of guns known as Cutlasses that are even embellished with minimal Jolly Rogers skull and crossbones.
5. Liliana From Queen's Blade: Rebellion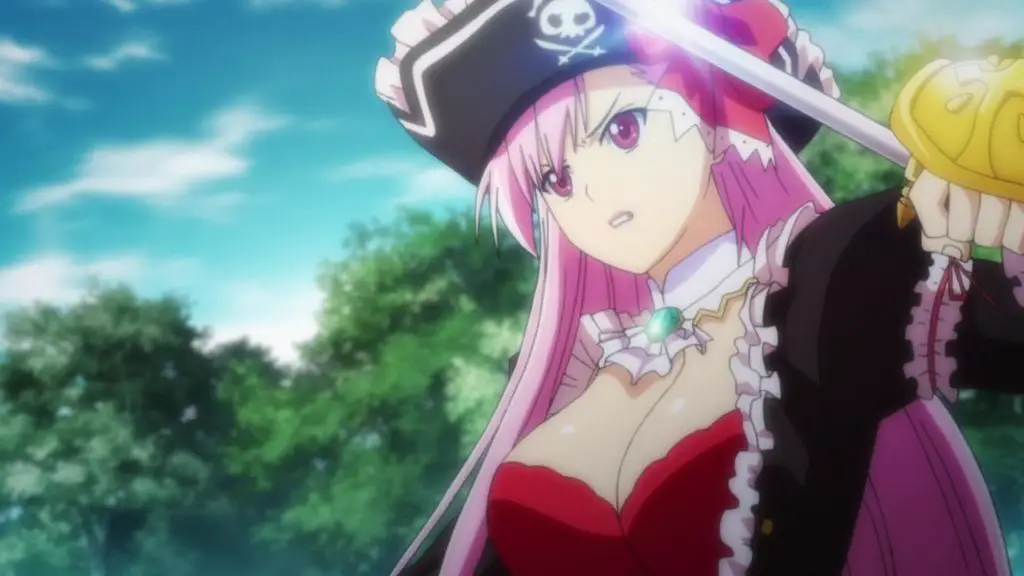 So pretty pirate is also on my list here one more girl pirate. She wears black pirate hat with pink frill and red ribbon on the side of her hat.
She is very cold hearted but when it comes to older, she is completely different and treat then with good care. Liliana is an incredible pirate who has destroyed to scores of boats, never being caught by her foes.
In any case, even death couldn't keep the pirate queen down, as dim magic later revived her as a zombie who proceeded with her pilfering ways with a team of skeletons monitoring her boat.
4. Rackage From Gargantia on the Verdurous Planet
She is the queen without any doubt her character, her appearance just to the point. Her fearlessness makes her more unique and stand out her like a Queen.
She is the Queen who led the group who drives a gathering of pillaging ships across the oceans.
Rackage and her men let others accomplish the work for them and afterward move in for the take. In battle she is an awful pioneer, pulverizing any resistance in her way with a mecha adorned to resemble a lobster.
3. Atomsk From FLCL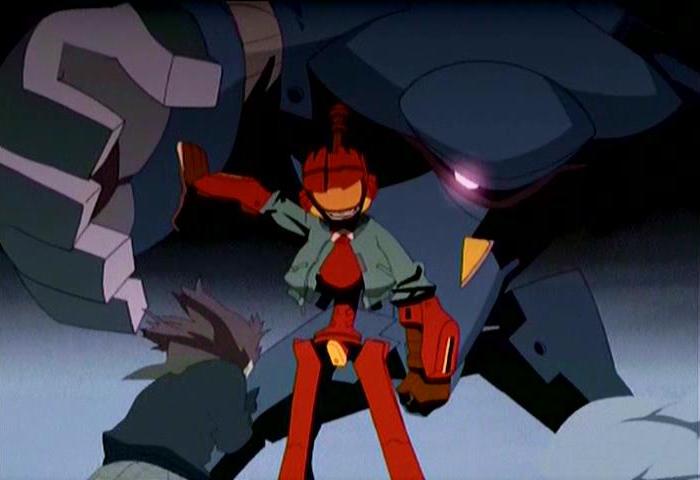 Atomsk AKA Pirate King and he is one of the most powerful and amazing pirates and literally earned a lot of good deed by doing good. He really looks as a mystery character in his own and has power to create object with the power of his mind.
His appearance is like a giant character, glowing, red bird whose wing span for miles in almost all appearance on earth.  With his puzzle character.
He character is admirable for me. Its very hard to put him in word because with his best appearance everything look so perfect.
2. England From Hetalia Axis Powers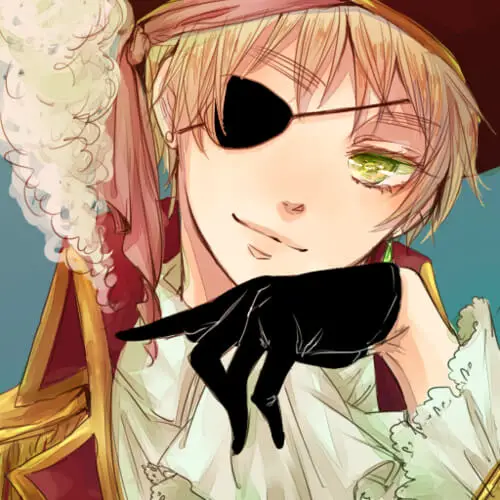 England is a whimsical, obtuse, headstrong former pirate who used to torture Spain. In current occasions he professes to be a man of his word; notwithstanding, he is critical, harshly toned, inclined to unpleasant discourse, and longs for the brilliant years.
He regularly utilizes British jargon, for example, 'ridiculous' and 'git'. He is noted for being terrible at cooking which has caused America, his previous charge, to have "awful" intuition with regards to food.
He can perform magic, for example, spells and curse, and can likewise gather evil and other magical creatures. He can also communicate with supernatural beings.
1. Cobra From Space Adventure Cobra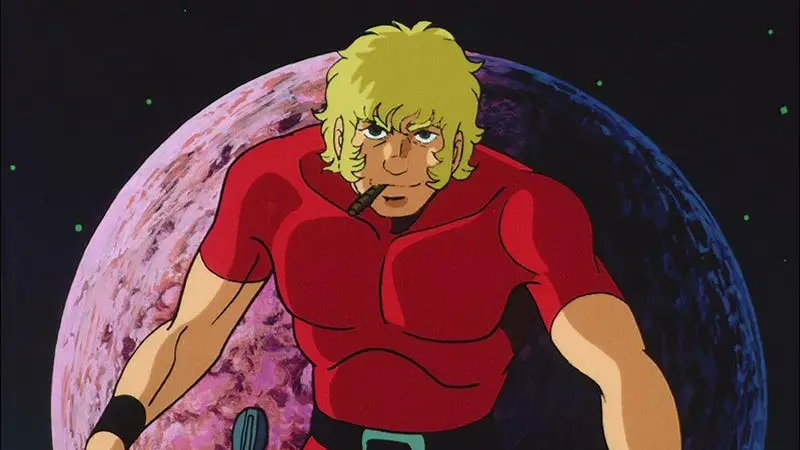 With his muscular body, maroon long hair, Color of eyes gold emerald green.
Cobra is moreover an adventurous person than a pirate, venturing out space to fight beasts and the wrongdoing partner known as the Pirate Guild.
In fight he uses the Psychogun, a laser built into his cyborg arm that uses his psychological energy as a force hotspot for ammunition.
Once he also changes his appearance and memories to attempt to begin his new life, Cobra's undertaking anew adventurous life and as enemies from his past return to haunt him.