The word "pirate" makes you think of the looters who used to roam the seas back then. 
Although pirates have been known historically as bad guys at sea, who often commit multiple acts, they still manage to get the cool status and are not viewed as criminals. 
Although pirates are often featured in Hollywood films, they are less frequently featured in Japanese anime.
There are space pirates that travel in spaceships, as well as traditional pirates.
They are rarely seen in anime. There are some great anime about pirates. 
They include both traditional pirates that travel by sea and space pirates. 
These space pirates travel in spaceships! Let's now get to it!
19. Angel Links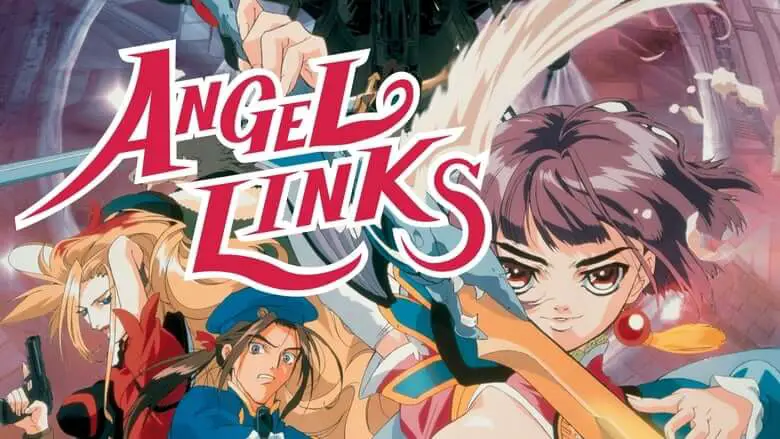 Sunrise Studio produced Angel Links, an anime television series.
It originally aired on the Japanese WOWOW television channel from April 7 through June 30, 1999.
It is a spinoff of Outlaw Star, a manga by Takehiko Ito.
Angel Links is the story of Meifon Li, 16 years old, who becomes the head of a corporation that saves transportation companies from pirates in outer space.
This was her grandfather's dying wish.
18. The Enemy's the Pirates! : The Cats' Banquet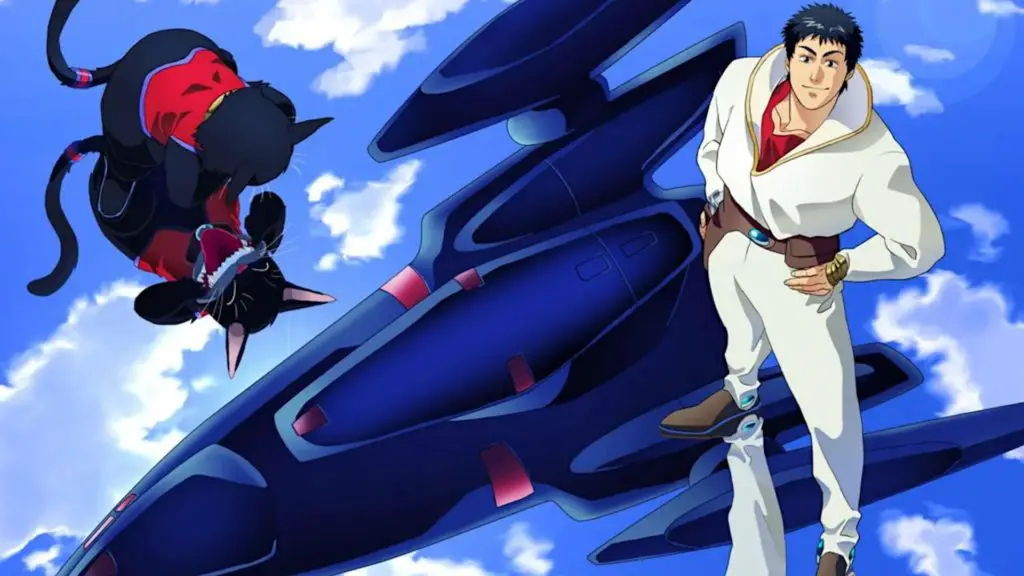 This is one of the oldest and most popular anime series.
It aired on December 26, 1989. Apulo, a cat-like space alien, and Latell, his human sidekick, begin the story.
They both work for the Division of Space Piracy (or DSP) and their methods of solving cases often lead to destruction.
The officers are determined to convince each other to resign while trying to stop Youmei, the space raider.
17. Sol Bianca

Sol Bianca refers to a starship that is piloted by an all-female pirate crew.
It consists of five beautiful women whose names reflect the months of the year: Janny Mann (February Fall), April Bikirk (April Bikirk), May Jessica, and June Ashel.
They learn from a boy stowaway about Gnosis, a legendary treasure that is currently in the possession of the wicked Emperor Batros.
Although there may not have been many female pirates in the past (though they were common), female pirates are still a popular fantasy.
They have beautiful faces and figures, and, in the case of Sol Bianca, striking hair colors.
This series is based on female power and features the main cast that includes a group of Femme Fatales Pirates.
You can expect a mild harem as there is a boy stowaway on the ship full of female pirates.
16. Uchuu Kaizoku Mito no Daibouken/Space Pirate Mito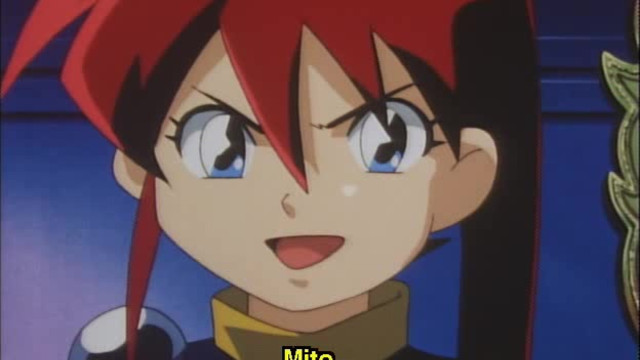 This series centers on the galaxy's most dangerous pirate, named "The Pirate" Mito.-
She isn't a regular wanted criminal, but an alien three feet tall with a childlike appearance.
Although her daily task is to destroy numerous police spaceships, she longs to be called "mom".
15. Cosmo Warrior Zero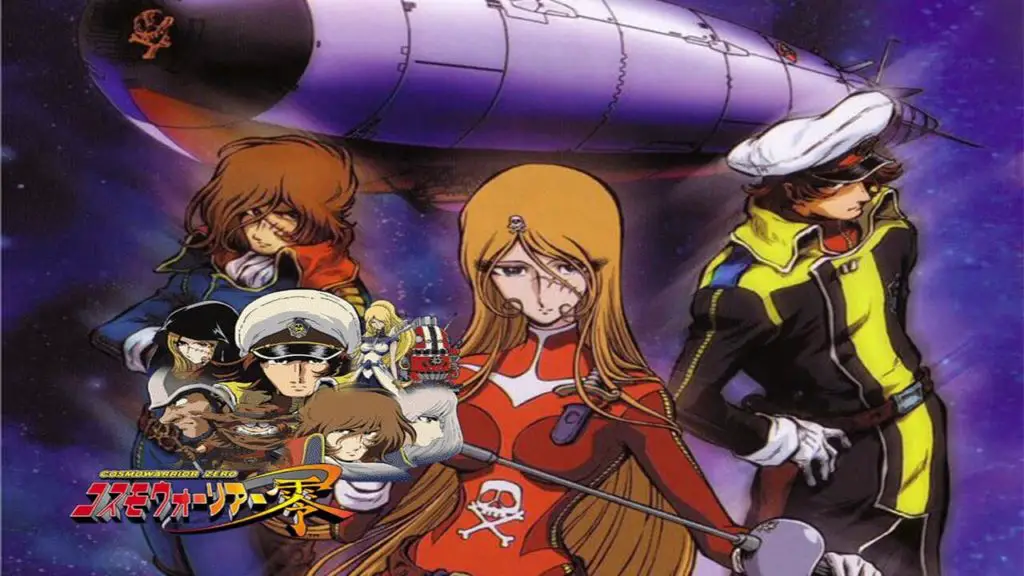 After a long war between machine men and humans, peace has finally arrived on Earth.
But is it as easy as it seems?
Follow Zero A member of the Earth fleet, he struggles to forget his family,
which got lost in the war, while attempting to complete an almost impossible assignment.
i.e. to capture Captain Harlock, the space pirate.
14. Coyote Ragtime Show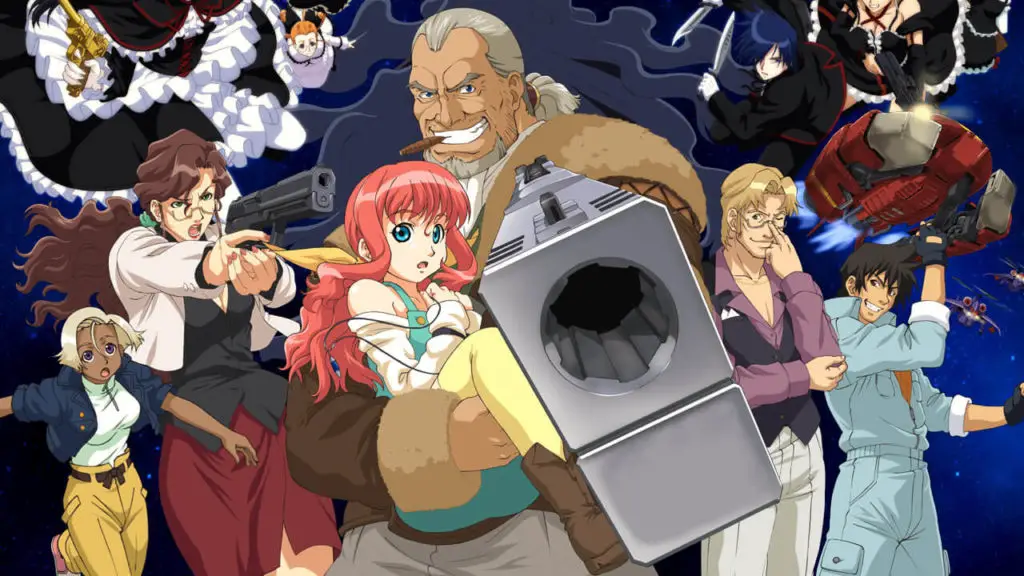 A Mister is an outlaw or coyote who has been held in prison for one year.
He escapes with the assistance of his friends Bishop and Katana 10 days before his release.
The Mister is the guardian of Franca, the daughter of Pirate King Bruce.
Mister and Franca go on a search for their father's treasure.
Pirates' history is dominated by the theme of loot and treasure.
The Coyote Ragtime Show shows this theme with a group of space pirates called Coyote.
They are on the hunt for the pirate King Bruce's stolen loot.
Mister, like other pirates, is keen on getting the loot to make money, but also because he promised Franca.
It's almost like a father-daughter relationship in an anime series about pirates.
There are robot killer maids on the planet, as well as pirates!
13. Fena: Pirate Princess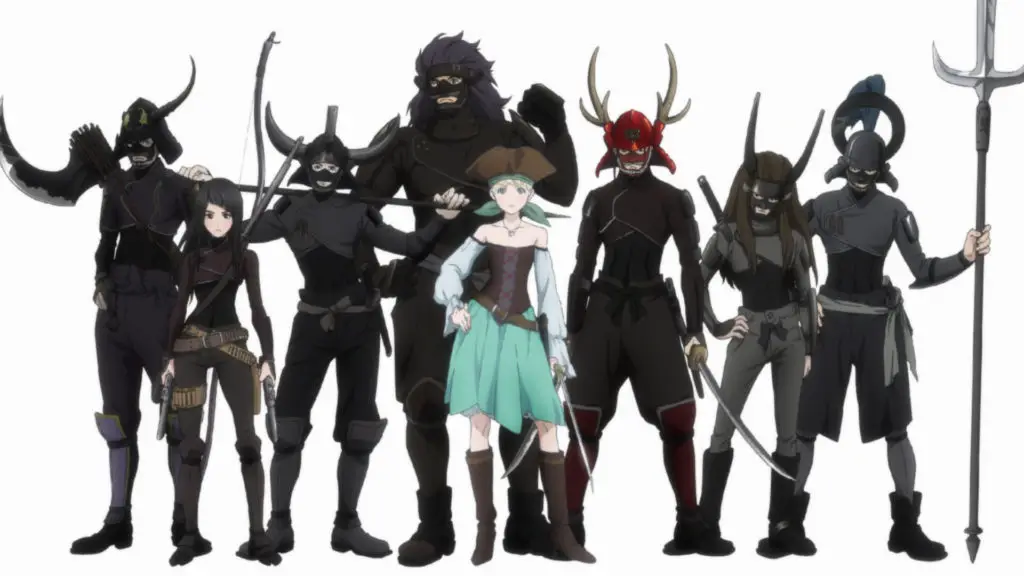 Fena: Pirate Princess is the story of Fena Houtman (a young orphan girl), who lives in an alternate history version of the 18th century.
Fena was born on an island and had no chance of escaping the terrible fate imposed upon her by her captors.
She will be used by British Empire soldiers to get rid of her.
Fena is not just an orphan, powerless.
Fena will not be held responsible for her mysterious past if it knocks on her door.
Fena's goal is to escape her captors and forge a new identity.
She will also search for a place where she can belong.
This is the story of the adventure she and her team of misfits will have in pursuit of their goals.
12. Queen Emeraldas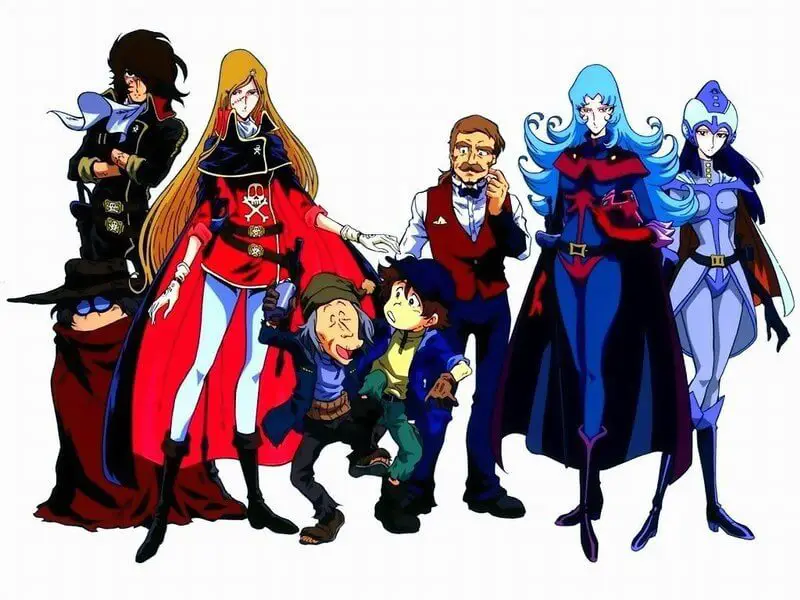 Emeraldas, a beautiful, mysterious, and strong pirate pilots Queen Emeraldas' spaceship.
A certain race aspires to the top of the galaxy.
However, they must get past Emeraldas, who won't do anything and will not accept their tyranny.
Although this series is part of Harlock's franchise, it can be viewed without having seen any of the Harlock series.
Forget about a pirate crew or a series that focuses on friendship.
Some people don't like such things because they prefer to be alone.
You may have had similar thoughts after reading the synopsis.
This anime is not about the beautiful Emeraldas pirates, despite the title.
Instead, the story is about Hiroshi Umino, who is a young boy with big dreams.
11. Gensou Jotan Ellcia (Ellcia)
The discovery of The Sacred Book in the land of Eija has prompted Princess Crystal of Megaronia, Princess Crystal of Megaronia, to set out on a quest to find a legendary ship that is believed to be extremely powerful.
Eira leads a group of pirates who stand in the way of her ambition to rule the world.
This classic tale of good against evil shows that not all pirates can be considered evil.
This short series of pirate anime may be a good choice for lazy weekends if you can overlook the outdated animation style and the old sound effects.
Despite the violence in the anime, the humorous pirate characters make it a lot more fun.
10. Bodacious Space Pirates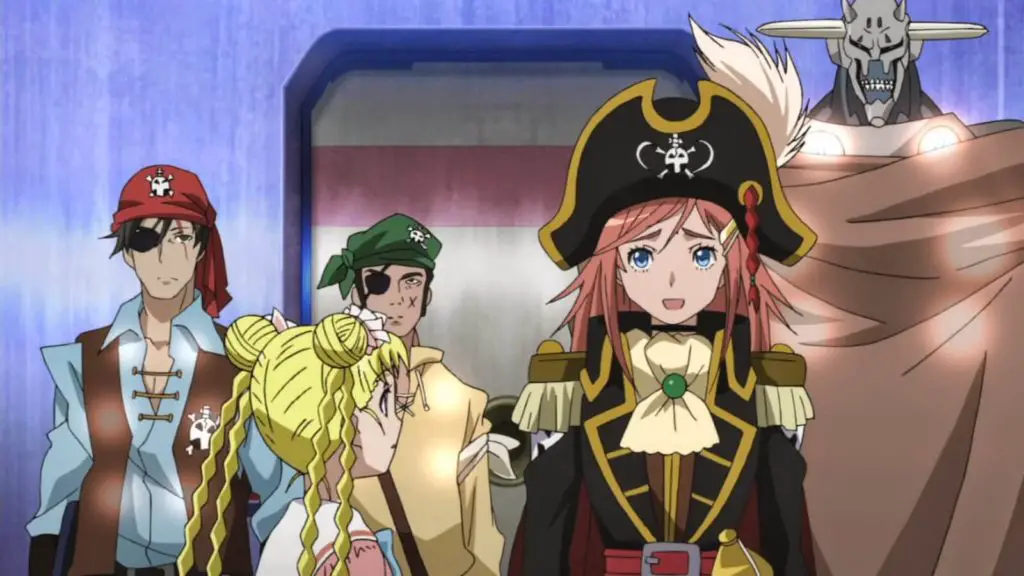 What would you do if someone suddenly asked you to command a pirate vessel?
This is what happened to me.
Marika had been living her normal high school lifestyle until her father died, and his subordinates insisted that Marika become the commander of the ship while adapting to her new life as a pirate.
9. Kenran Butou Sai: The Mars Daybreak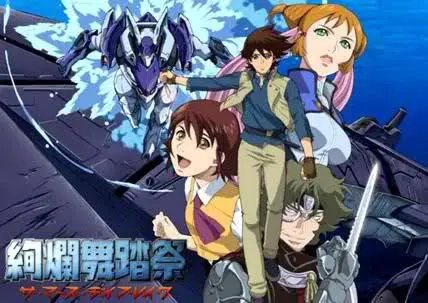 The story is set in the future, where humans live on Mars.
Inspired by Noah's Ark, Mars is mostly covered in water, so humans live in large city-ships.
The poor economy on Mars makes life difficult, and some people resort to piracy.
Gram is accidentally involved in piracy with the Ship of Aurora, which is perhaps the most famous pirate ship.
The government uses mechas to combat pirates.
There is also a cat, a dolphin, and a pirate crew that can talk, so the anime has many elements.
Gram discovers that the pirates aren't as bad as they appear and are likely doing the right thing despite their appearances.
8. Vandread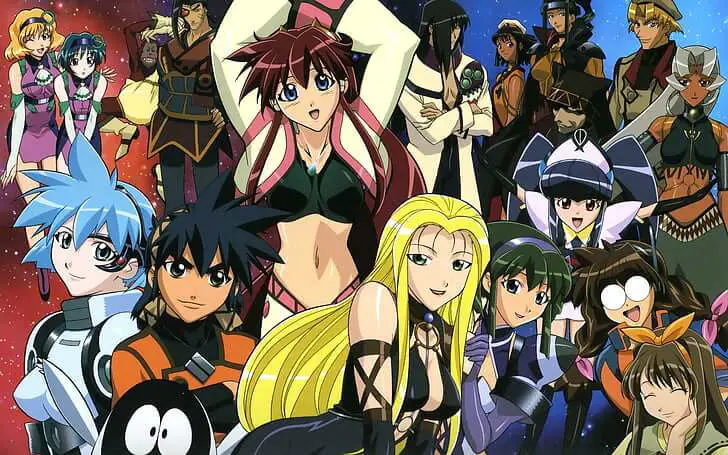 Men and women are very different in Vandread! Actually, no.
Mankind has expanded to populate the Milky Way Galaxy with the help of technology, and people in the galaxy dwell on two separate worlds in the same star system: Taraak and Mejere.
There is an all-out gender battle so vicious that the two have lost all belief in being from the same species.
A third-class laborer named Hibiki Tokai gets caught trying to steal a robot in Taraak and gets locked onto a warship.
Things appear to have deteriorated greatly for Hibiki when he finds himself captured by female pirates working for the Taraakian Vanguard.
Regrettably, they did; when the male crew of the Vanguard, fearful that they were about to be murdered, launched their attack on the Mejeran pirates and produced a wormhole.
his wormhole was massive, sucking the Vanguard and the Mejeran pirates' ships into it.
Now, these men and women, stranded in different worlds, will have to learn to work together if they ever want to return home.
7. Tenchi Muyou!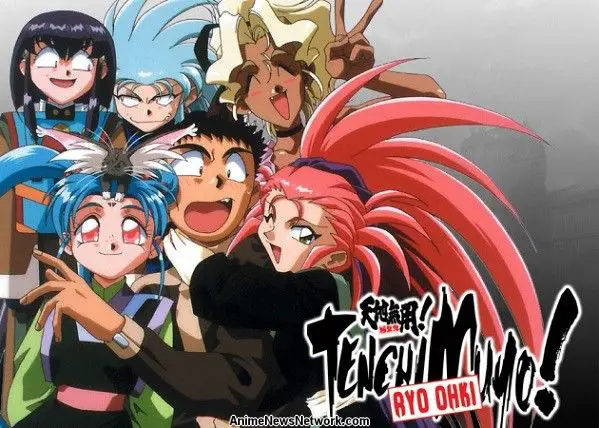 Do you want to run or help the alien that crashed next to your house?
Meet Tenchi MasakiHis life was turned upside down when a pirate spaceship crashed into his temple.
Tenchi will be teaching Earth's customs to six extraterrestrial pirate women, while also preventing them from creating trouble.
6. Space Adventure Cobra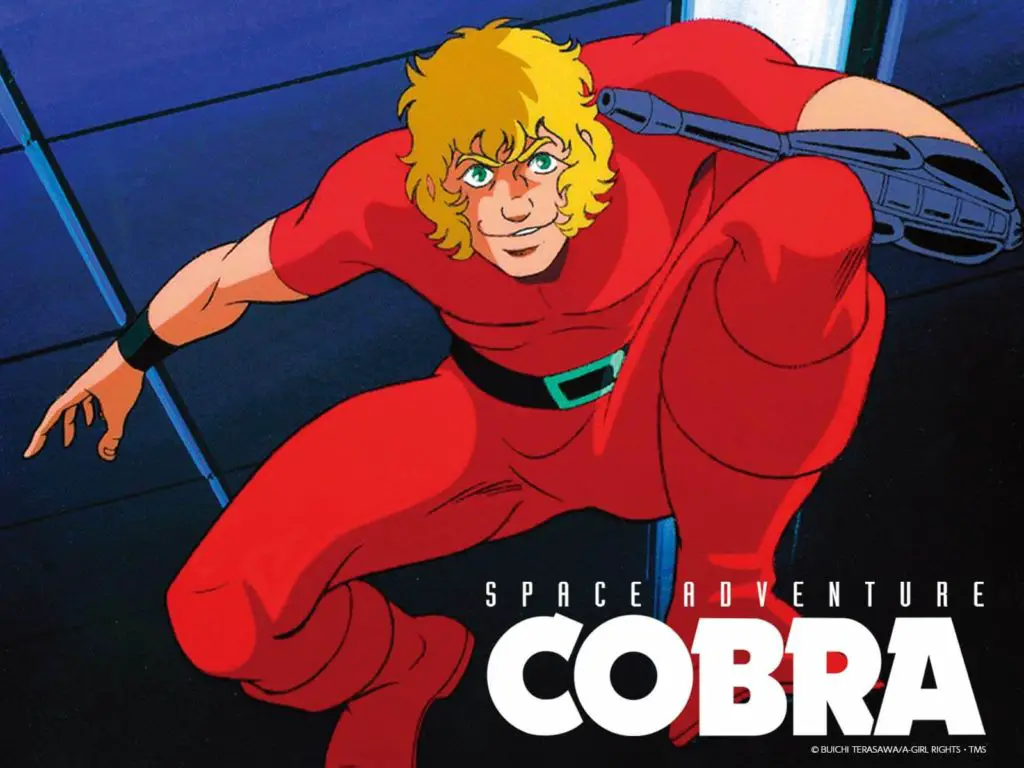 This is another of the most well-known and early space pirate animes.
This series opens with Johnson, a salaryman, discovering he is a new person and that his memories have been altered.
He eventually discovers that he is the famous, but unreported, dead space pirate Cobra.
5. Space Pirate Captain Harlock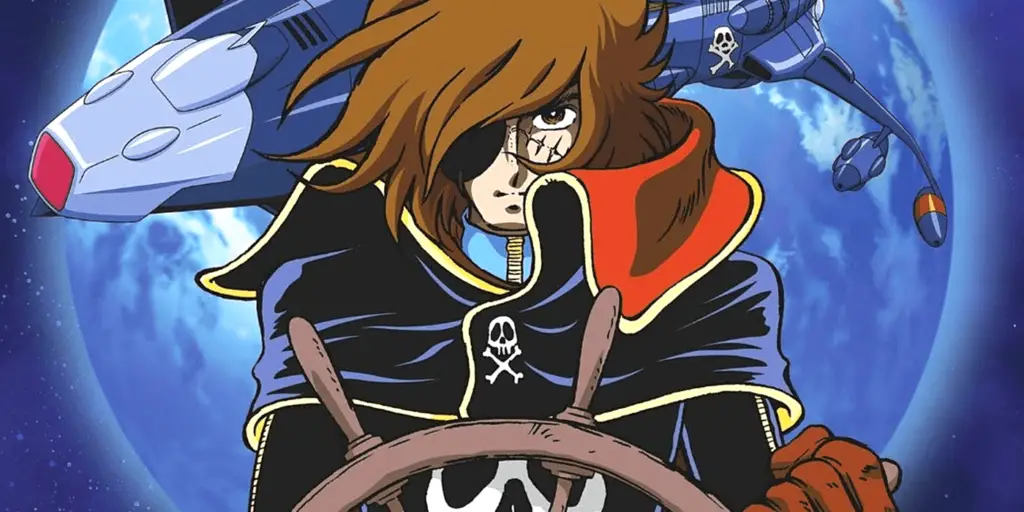 Captain Harlock has survived for over 100 years, looting spaceships and fighting the Allied Forces.
The Allied Forces are determined to destroy Captain Harlock, a legend and formidable opponent to the Allied Forces.
This animated film is a CG adaptation of the Captain Harlock series.
Although the original Captain Harlock anime series aired in 1978, we believe that many viewers would rather keep up with the times and see something more recent, so we recommend this CG film over the original series.
This anime is CG, so you can expect higher quality than average.
Amazing action and battles with the space pirates! The CGI effects make the spaceships seem intimidating!
4. Erementar Gerad (Elemental Gelade)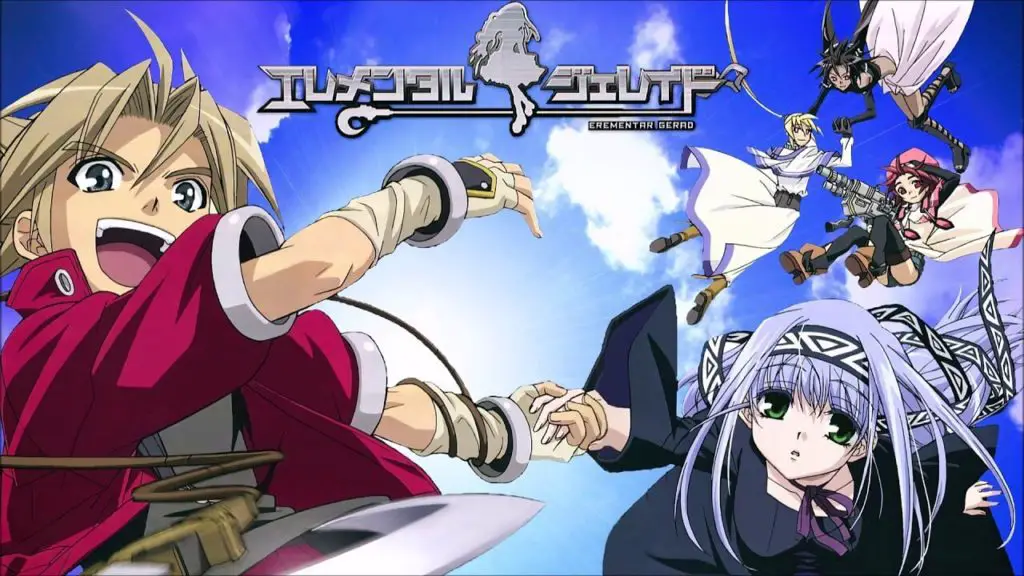 Edel Raids, unique creatures that can interact with humans and give them extraordinary powers, are called Edel Raids.
Cou Van Giruet, a sky pirate, discovers a rare Edel Raid called Ren.
This leads to many villains trying to kidnap Ren.
Cou attempts to save Ren but falls in love with her.
The Edel Raids have unique abilities that many parties can use, albeit for good or bad.
Cou, though a sky pirate, is kind and sees the Edel Raids more as people than weapons.
3. Seihou Bukyou Outlaw Star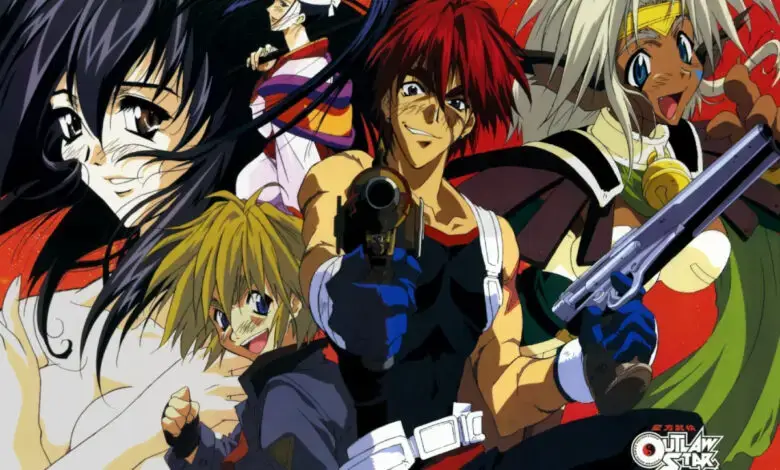 Everybody dreams of owning a boat to sail the oceans.
The same goes for Gene Starwind. He wants to live his dream and sail through the seas of stars.
His life is changed when he accepts a mysterious assignment to board an advanced pirate ship, named Outlaw Star.
2. Black Lagoon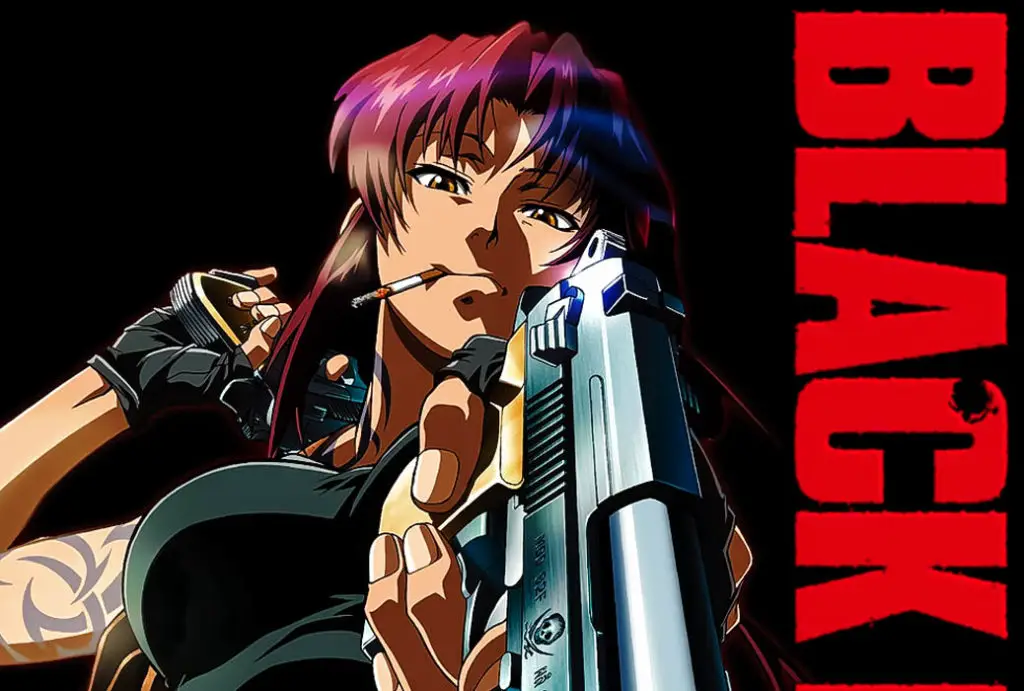 Roanapur, Thailand's crime-ridden area, is home to many criminals.
Rokurou Okajima, a businessman, travels to Southeast Asia for business.
He is captured by the Black Lagoon pirate mercenaries.
Although the group plans to use Rokurou as a bargaining instrument, it doesn't work out because his employer betrays him.
Rokurou joins the Black Lagoon.
Black Lagoon tells the story of Rokurou, a businessman who makes a sudden career change and joins a group of pirate mercenaries.
It is more eye-opening than Rokurou's dull business life.
However, his life as a pirate forces him to question his morality and spirit.
He must also sacrifice some of his humanity to be able to commit the crimes committed by pirates.
1. One Piece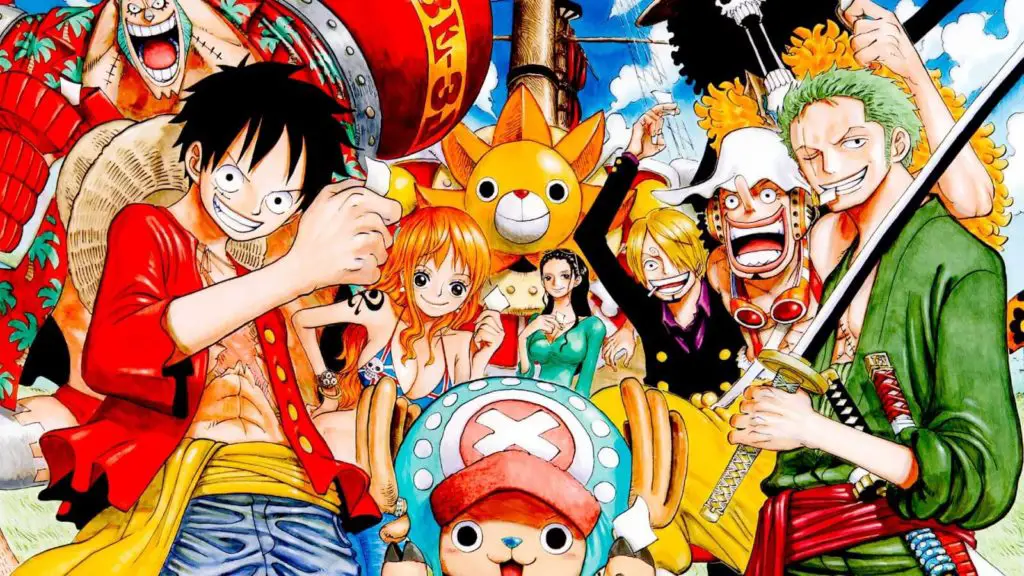 One Piece, the greatest treasure in the universe, was revealed by Monkey D. Luffy before the passing of Gol D. Roger (the Pirate King).
Monkey D. Luffy dreams of an adventure that will take him to a great treasure.
So he becomes a pirate.
After eating the Devil fruit, he gains the ability to stretch like rubber and aids in fighting other pirates.
One Piece is a Shounen anime that centers around Luffy and his crew of Straw Hat Pirates.
Many types of Devil Fruits grant special abilities in the One Piece pirate world.
As the series progresses, there will be many pirates Luffy must deal with who possess special abilities.
This series is full of humor to keep you entertained.
Many people may have found this article after falling in love with One Piece.
We hope you find a list of other pirate anime to satisfy your cravings.
Please leave any additional suggestions below.