One thing is for certain: we want more of the newer games, regardless of whether you like them or not.
Every single Pokémon ever developed is available, as well as online games where you and your friends may catch and train creatures together.
ROM hacks and fan-built games are plentiful.
In fact, there are so many options available that picking the best one might be difficult.
There is always the possibility of missing out on something spectacular.
The best fan games in the Poké community aren't on a large list unless you count this one!
I've done the legwork for you so that you can focus on finding the perfect Pokémon trip.
Find something that suits your interest.
40. Pokémon TRE: Team Rocket Edition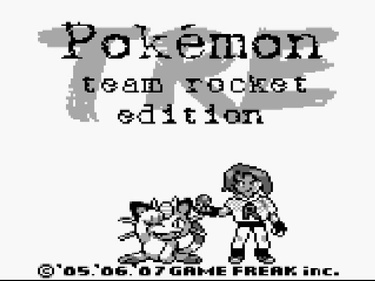 Since I was a kid playing Pokémon Crystal for the first time, I've always been captivated by the idea of taking on the role of a villain — no matter how small or insignificant.
This hack for Pokémon Red lets you take on the role of a cunning villain.
Giovanni, Team Rocket's leader, is looking for a replacement, you and your sibling are the only two hopefuls left.
Before you can prove your value, you'll have to go through an evil Pokémon adventure and defeat Gym Leaders and the Elite IV.
If you're a fan of the premise, it's worth a go!
39. Pokémon Eclipse RPG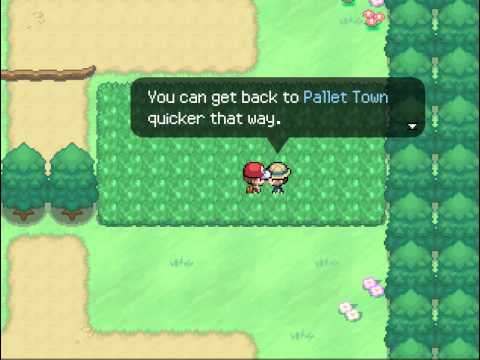 It had always been a childhood dream of mine to play Pokémon with other kids.
There's always the option of connecting two GBAs together to play games and trade goods.
But I'm referring to going out into the field with your friends and actually hunting and catching Pokémon.
Fan efforts like Pokémon Eclipse RPG offer interesting alternatives for the official games while Nintendo is reluctant to give Pokémon the online capabilities it deserves.
Just sign up and start playing in your web browser.
You never know, this could be the game that ultimately gets you hooked on Pokémon.
Even if it doesn't, the story continues!
38. Pokémon Emerald Kaizo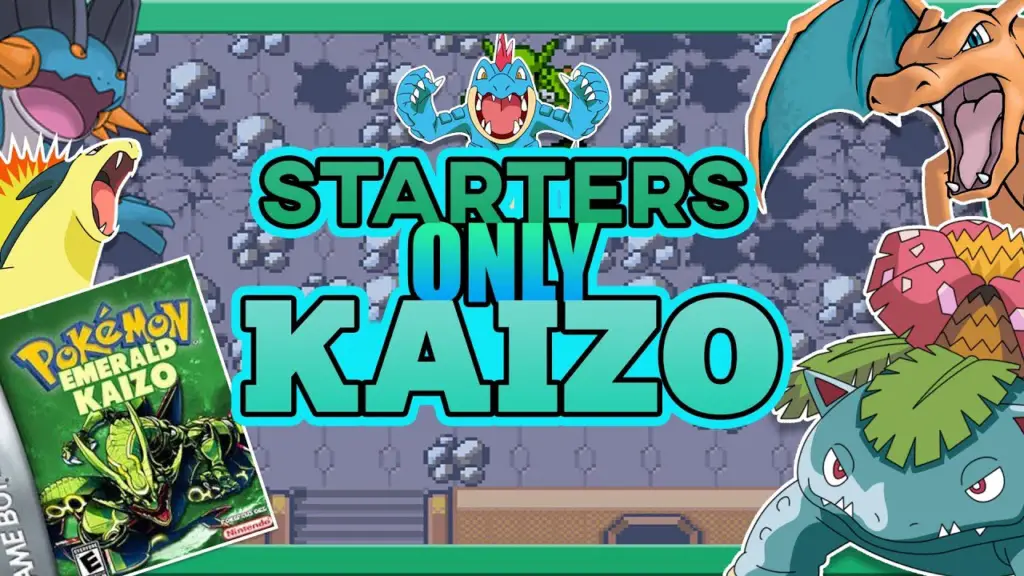 Older games can be revived by making them extremely difficult, which is a tried-and-true method.
That is the purpose of Pokémon Emerald Kaizo.
One of the creators SinisterHoodedFigure's most well-known hacks, this one for Pokémon Emerald is unquestionably the greatest.
The trainers are more aggressive, and their squads are more powerful than ever before.
But that's just the beginning.
There are going to be some more perilous routes, and be on the lookout for greater ambushes from both Magma and Aqua.
Anyone willing to accept the challenge is sure to like this.
37. Pokémon Pink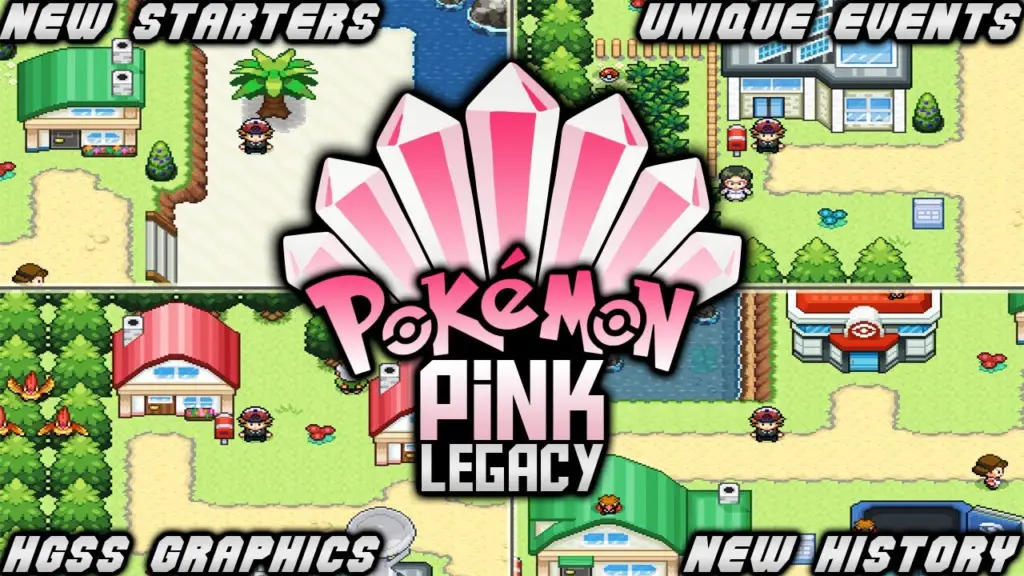 Gen II gave the ability to start the game as either a boy or a girl, which was a huge step forward for players.
Pikachu Pink is the female protagonist Kris from Pokémon Crystal's ROM hack of Pikachu Blue, bringing greater diversity and a fresh perspective to the franchise.
Pikachu, Jigglypuff, and Vulpix are all new starters, and the game offers novel types of dark and steel.
36. Pokémon Polished Crystal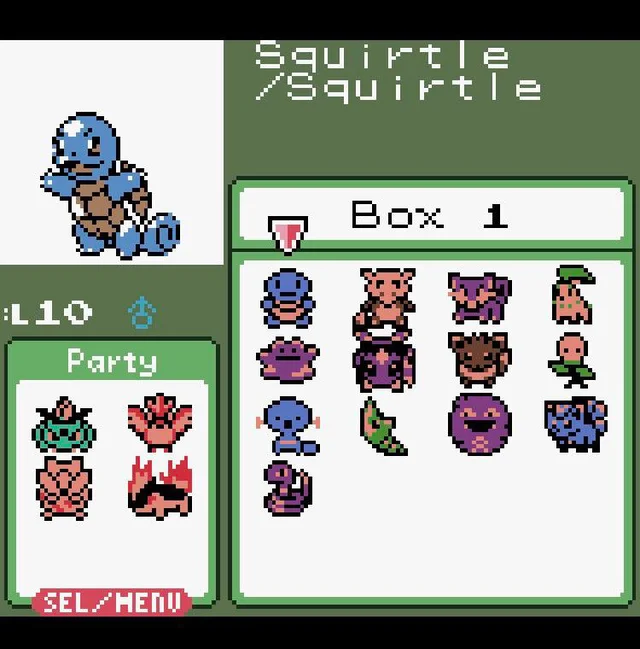 It was a long time ago, but I remember playing Pokemon Crystal as a kid with my friend Kris.
As a result, I have wonderful memories of it.
It's a great game if you're looking to relive some of the magic of Pokemon gen 2.
In this ROM hack, all 251 Pokémon are catchable, new types up to Fairy are introduced, and even the new Eeveelutions are included, which were not available in the original Pokémon Crystal games.
To get the most out of the new Nuzlocke Mode, I recommend playing it in that mode.
35. Pokémon TPP (Red Anniversary)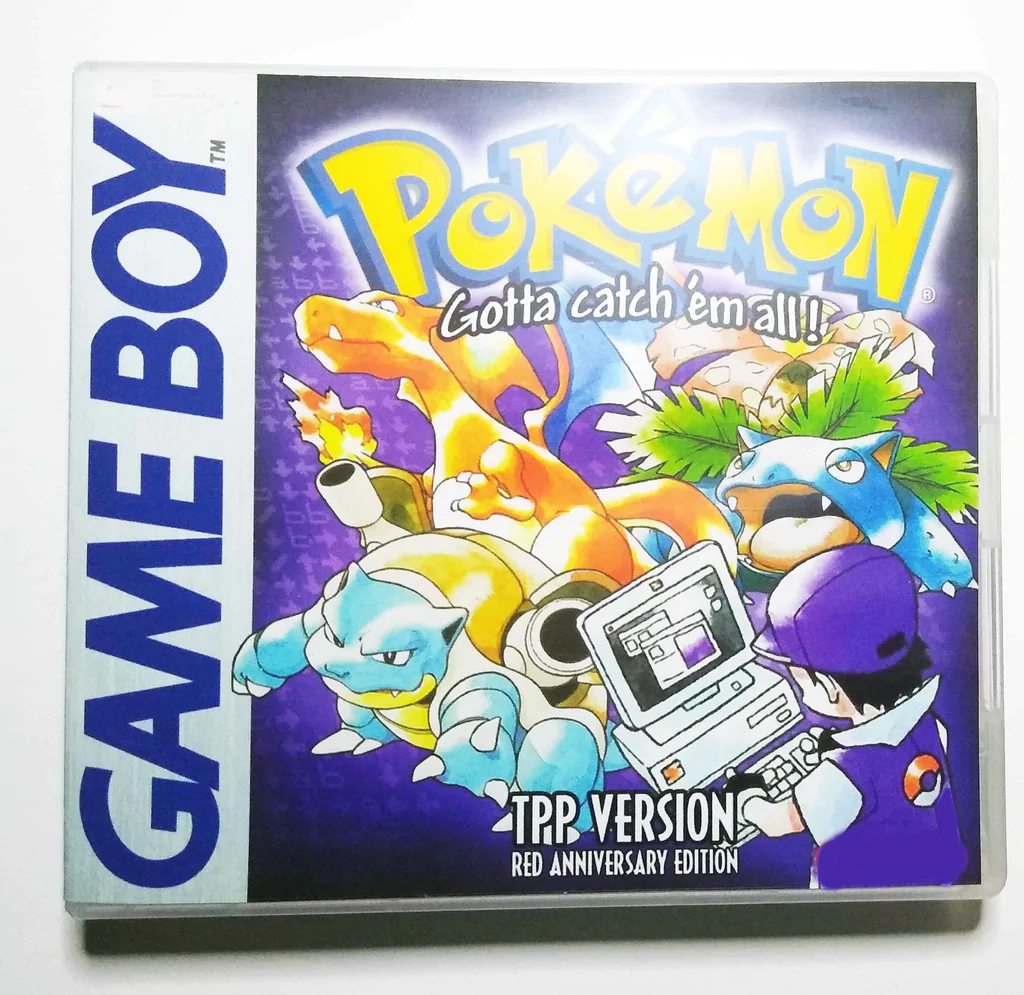 Pokémon TPP (Red Anniversary), released in 2015 to honor the worldwide phenomenon that was Twitch Plays Pokémon the year before, is a small update on an older Pokémon title.
This unique Twitch channel allows people to vote on orders to input into the game, which necessitates teamwork in order for the player character to become a Pokémon Master.
The original Pokémon Red lasted roughly 16 days, but this enhanced version featuring all 151 Pokémon and more powerful trainers lasted nearly 40 days..
34. Pokémon Orange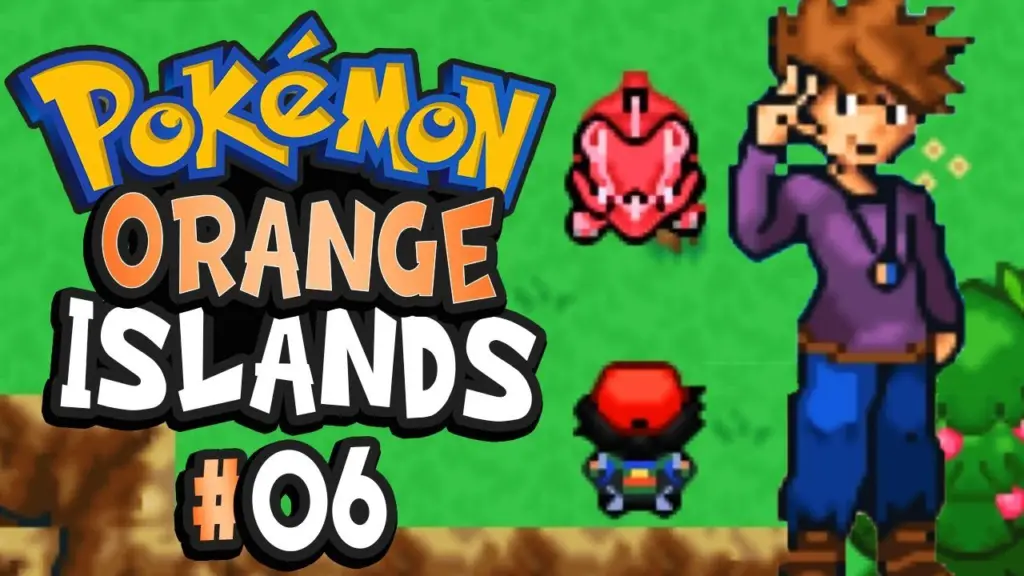 The most intriguing places to visit are islands, archipelagos, and other places where people's lives are intimately connected to the sea.
An example of this can be found in The Pokémon World's Orange Islands, which are a component of the Orange Archipelago and can be found close to Kanto.
As a kid from Valencia Island, you can explore and discover the wonders of this region with the help of the Pokémon Orange hack.
Catching Pokémon, fighting villains like Team Rocket, and relaxing on the beach are all part of Professor Samson Oak's mission to deliver the GS Ball to him.
33. Pokémon Little Cup Red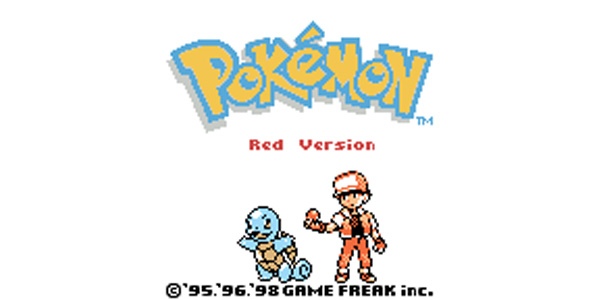 One of the easiest ways to keep things fresh in Pokémon battles is to impose some sort of arbitrary limit on the number of Pokémon that can participate.
As a result of this, every creature in the game is reduced to level 5 and any that doesn't have a "infant form" is replaced with a comparable creature.
Because your Pokémon cannot earn experience points or level up in this game, you'll be forced to play a strict strategic game.
I love it when a project comes with a steep learning curve.
Zubat in caves has become extinct, but this isn't completely out of the question.
32. Pokémon Mega Adventure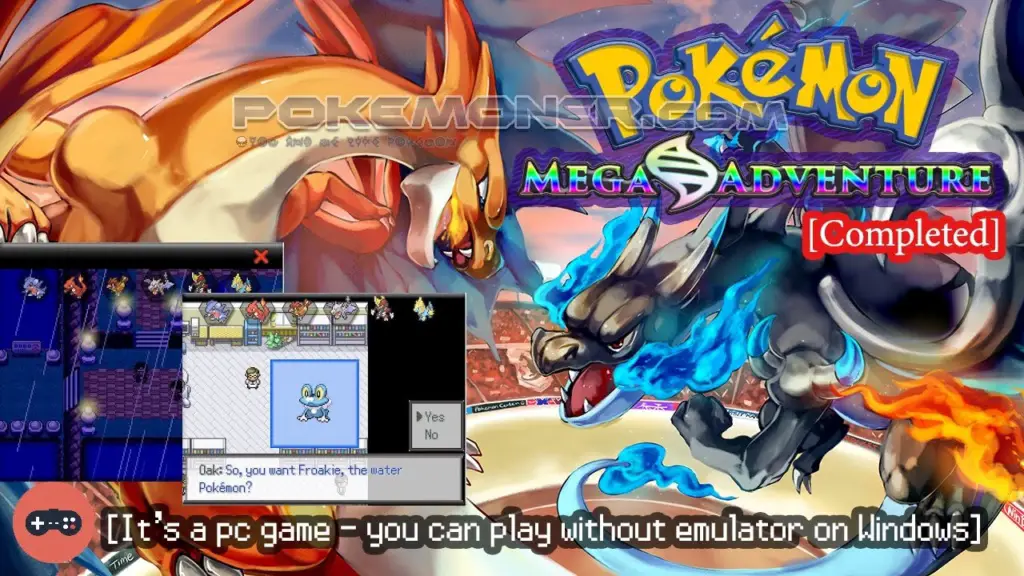 Pokémon Mega Adventure, a combat-heavy game that puts your abilities as a Pokémon Trainer to the test, is one of the most popular games for Pokémon fans in recent memory.
However, it contains a vast collection of 721 Pokémon, functional Mega Evolutions, and amazing graphics based on gen 3 titles to make up for the lack of story.
Also, the Akito Region is a gorgeous destination to visit, with a few jaw-dropping locations that will leave you wanting more.
31. Pokémon Black (GEN I ROM Hack)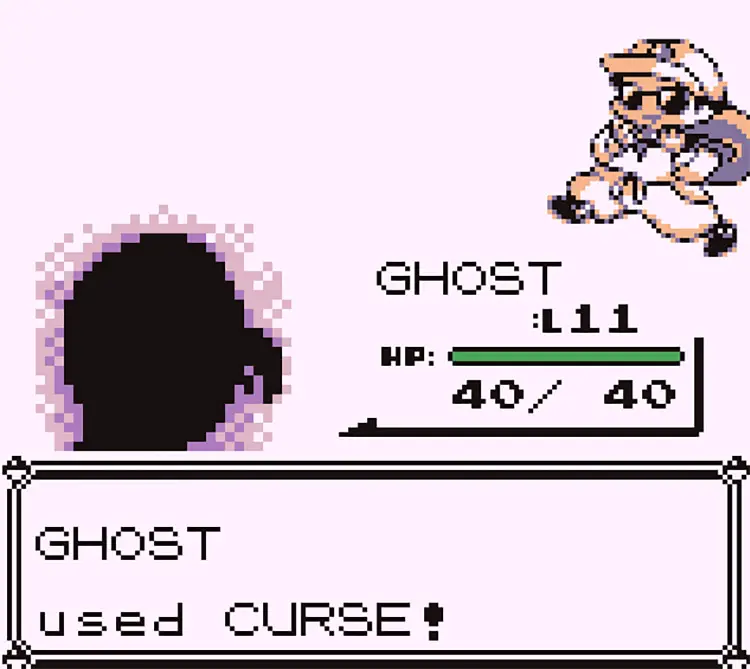 If you're looking for something a little out of the ordinary, look no further than Pokémon Black.
It's important to point out that this is a ROM hack, not an official game of the same name.
A creepypasta story about a man who buys a bootleg "Pokémon Black" GBC cartridge from a garage sale inspired this fascinating hack.
He had no idea what was lurking in the shadows.
This ROM hack will not allow you to get past Elite IV.
However, if you're looking for something strange or disturbing, this is a great option.
30. Pokémon Ash Gray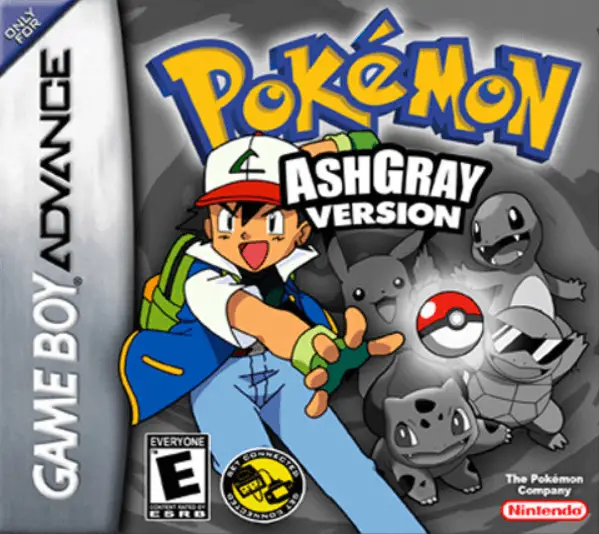 Look at this ROM hack that allows you to play Ash Ketchum in the anime form of a video game, for something a little more lighthearted.
For those who want to follow along with this anime's tale up to the Orange Islands, you'll be rewarded for playing with his same squad formation whenever possible.
The region is full of plot events that will bring to mind many anime episodes, replete with familiar characters and settings.
In addition, instead of taking up party space with an HM slave, tools that Ash can carry in his backpack are used in place of HMs.
29. Pokémon Flora Sky Story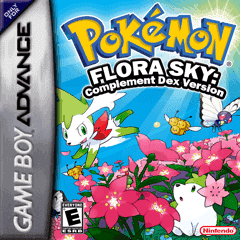 Big, dangerous, OP monsters are the norm for legendary Pokémon.
But what if there were more adorable option?
In this Emerald ROM hack, the charming Shaymin serves as the main Legendary critter, hence the name "Pokemon Flora Sky Story.
You'll be assisting Shaymin in his quest to stop Groudon and Kyogre from wiping out the entire universe in this game.
A total of 386 Pokémon from the fourth and fifth generations are included in this hack.
Mini-games, daily events, and a day/night cycle keep things interesting as well.
28. Pokémon MMO 3D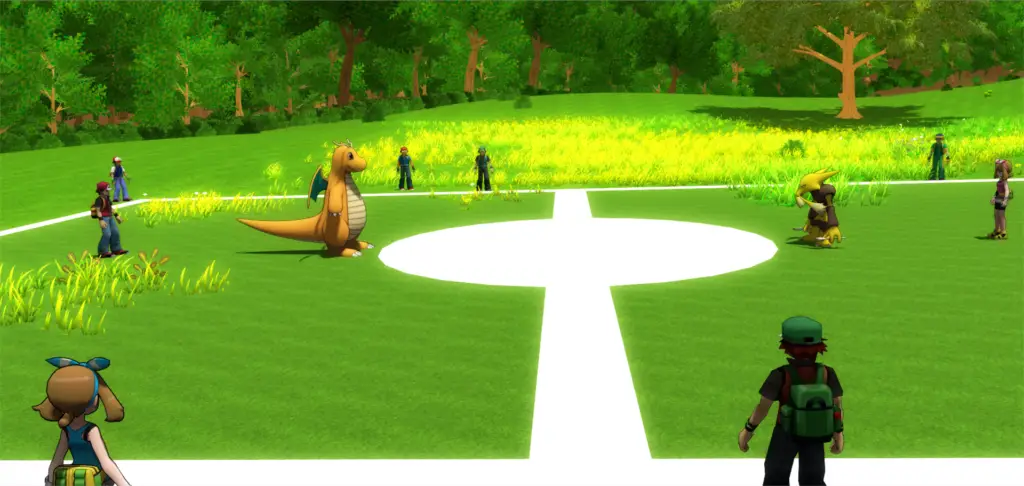 When it comes to Pokémon games and MMOs, there are few things that excite me more than playing online with friends (or a large group of strangers).
Many fan-made games are providing this service. '
But in terms of graphics, Pokémon MMO 3D has them all beat. Only this one offers full 3-dimensional graphics, and they're quite impressive, too.
With real-time fights, combat becomes far more dynamic and exciting, instead of being a carbon copy of earlier games (like Nintendo does).
It's updated frequently, and you'll be able to find a challenger in a matter of seconds after signing in.
It's worth a shot, so why not?
27. Pokémon Glazed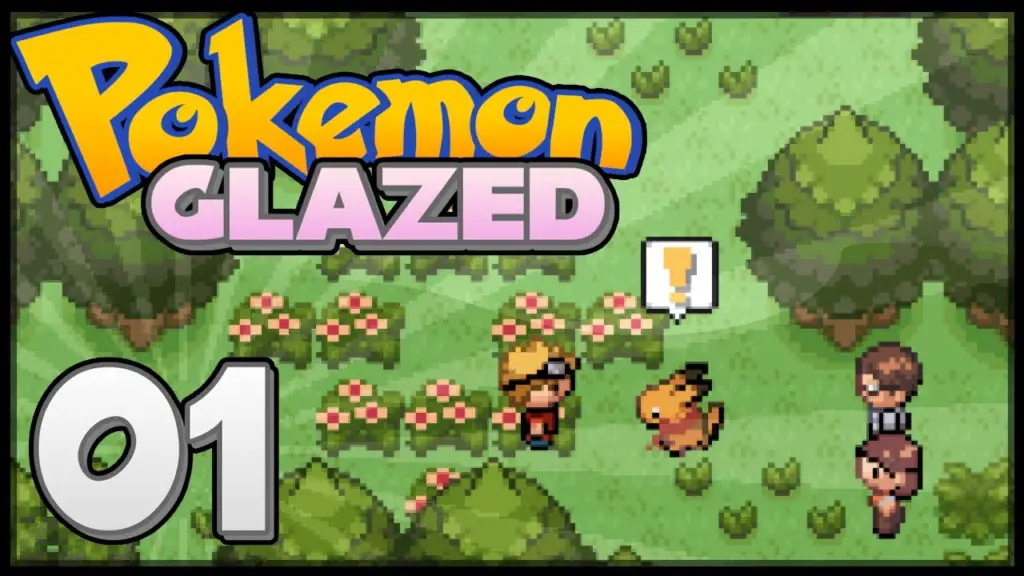 In our lifetimes, we have all prayed to the heavens to bring the Pokémon magic to our own, less-than-colorful world.
Pokemon Glazed has already begun to do just that.
Unfortunately, it didn't live up to our expectations.
In order to avert the looming calamity of dimensional collision, you'll have to travel across the Tunod region.
In addition to Emerald, you'll encounter Pokémon from all around Sinnoh, Unova, and Kalos in this ROM hack's Johto and Rankor regions.
26. Pokémon Blazed Glazed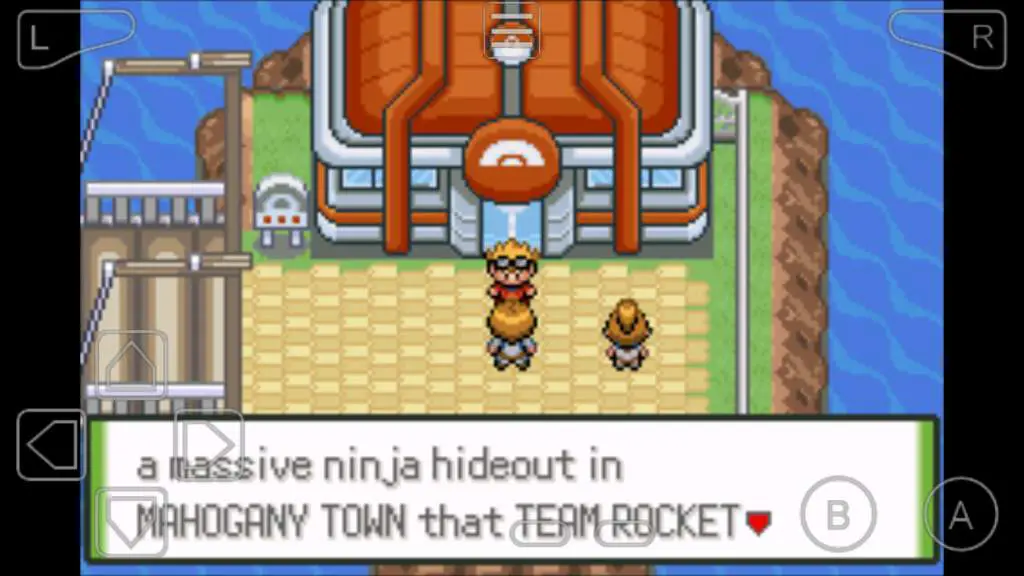 The Pokémon Blazed Glazed should be taken into consideration if you enjoyed Glazed.
Adds a lot to the original Pokemon Glazed fork. Glazed lacked some of the latest and greatest moves from today's youth.
It also revamps trainer teams and pokemon movesets in an effort to improve the learning curve for new players.
Def-Eevee and Off-Eevee are two new Eeveelutions added to the game.
From there, they spread out into the rest of the well-loved animals, including Eevee.
As long as you're willing to wait for the hacks to be improved, either hack can be yours to use.
25. Pokémon Saffron
The "Great Migration" occurs in the Azira region during the development of the visually stunning Pokémon Saffron.
An estimated 100 million migrating Pokemon pass through Azira every decade, making it one of the most biologically varied places on Earth.
Professor Oak and other Pokémon researchers have a lot of material to work with.
So he enlists the help of a local teen ready to embark on a Pokémon journey. Doesn't it always work out like this?
A strong influence from South America is seen in the Fakemon found in the region as well as the narrative.
24. Pokémon Snakewood
Pokémon Snakewood is a great option if you enjoyed Pokémon Black's creepiness but prefer to play a full game rather than an interactive horror narrative.
After the events of the original Gen III plot, this Ruby ROM hack takes place several years later.
A zombie apocalypse has occurred in just a few short years.
You'll take on the role of the younger sibling of the original protagonist, who is on a mission to uncover their whereabouts and stop the spread of the evil.
As a nod to decay, the toxic Paras, Koffing, and Baltoy are your three initial monsters to consider.
As well as new Fakemon, there are also zombified versions of some of your favorite'mons.
23. Pokémon Dark Rising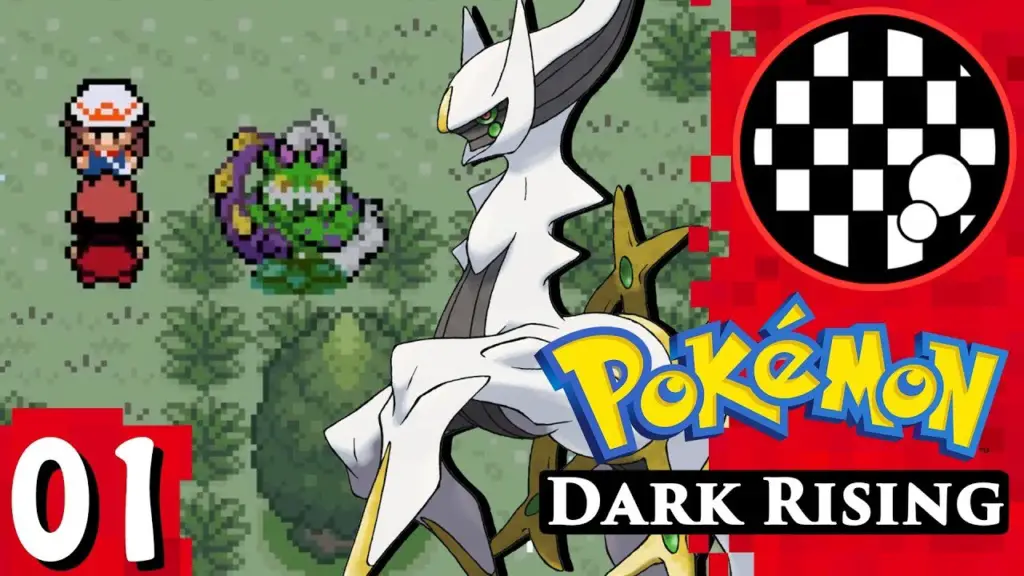 If you're a fan of long-winded sagas like Game of Thrones or One Piece, you'll be pulled into Pokémon Dark Rising in no time at all.
The story of this fangame has grown into one of the most elaborate sagas in the Pokémon universe.
There are three games in this collection: Dark Rising (the original), Dark Rising 2 (the sequel), and Dark Rising: Order Destroyed.
The story is excellent, but the gameplay falls short.
As you progress through the game, you'll encounter Pokémon from every generation, and "Dream World" skills are a nice touch.
22. Pokémon Gaia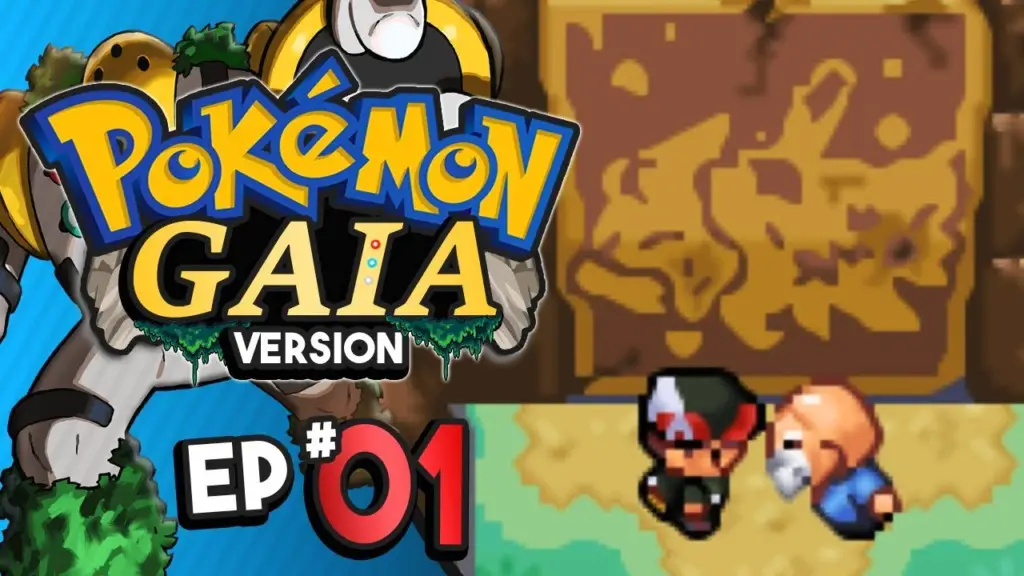 History and archaeology have always picked my curiosity.
I'm a huge fan of Pokémon Gaia since it lets me relive the past in a fun and nostalgic way.
Orbtus is the setting for this excellent FireRed hack.
Ancient ruins and underground tunnels abound in this region that are full of artifacts and legends from a long-gone civilization.
Additional features include an in-battle Mega Evolution system, bespoke assets, and the addition of Fairy-type'mons.
21. Pokémon Light Platinum
In terms of GBA-era hacks, Pokémon Light Platinum is one of the most well-known examples.
It's loosely based on the DS game Pokémon Platinum.
Due to the fact that they are the protagonists of the story, Dialga, Palkia, Giratina, and Arceus.
The Elite IV and all of the Gym Leaders have been replaced in this game's revamp of the Pokémon League.
Definitely a novel idea.
After finishing the League, players can compete in the Pokémon World Championship.
20. Pokémon Clover
If you're a wimp, don't bother reading on.
You'll find some of the most obscene jokes and references in this game, as well as others that are blatantly political incorrectness
This ROM hack of FireRed is based on the humor and culture of the notorious 4chan Pokémon imageboard, so it's to be expected.
It turns out that the game was created by members of the / vp/ board of the website in question, specifically the one devoted to Pokémon.
If you're interested in that, I can't say enough good things about it.
With over 386 unique fakemon and about 70 hours of stuff to explore, this is a blast.
19. Pokémon Fire Ash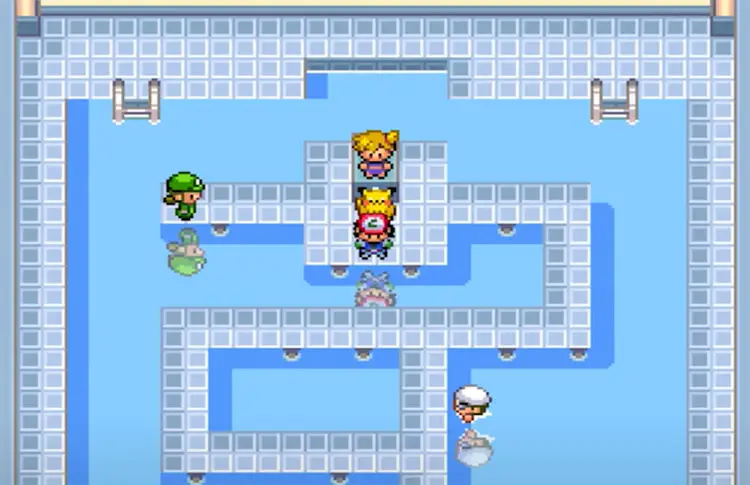 There was already AshGray, which allowed you to play Ash up till the Orange Islands.
But what's in store for our Pallet Town teen after that?
Pokémon Fire Ash is the best way to find out.
From Kanto to Alola, including the Orange Islands and the Battle Frontier, our anime protagonist is taken on an epic journey.
You'll be enthralled for days on end with over 50 gyms and over 800 different creatures to catch (read: months).
18. Pokémon Adventure Red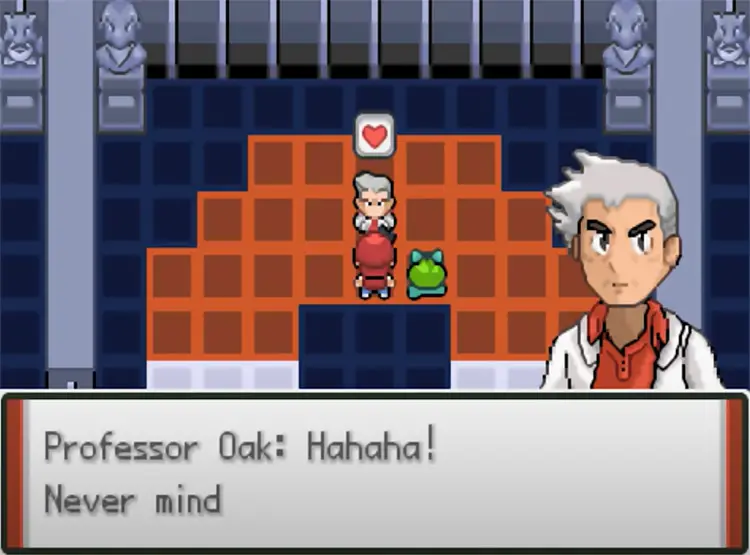 The Pokémon series is fantastic.
Pokémon manga and novels are many in Japan, but the greatest is the Pokémon Adventures series, which comes out every year.
It is the goal of our FireRed hack to provide users the opportunity to follow Red's adventure from Pallet Town to the rest of the world.
A lot of the manga's characters, scenes, and battles are included, which is nice.
There are so many new features in Pokémon Adventure Red that it's nearly hard to believe it's not a hoax.
17. Pokémon Theta Emerald RENEV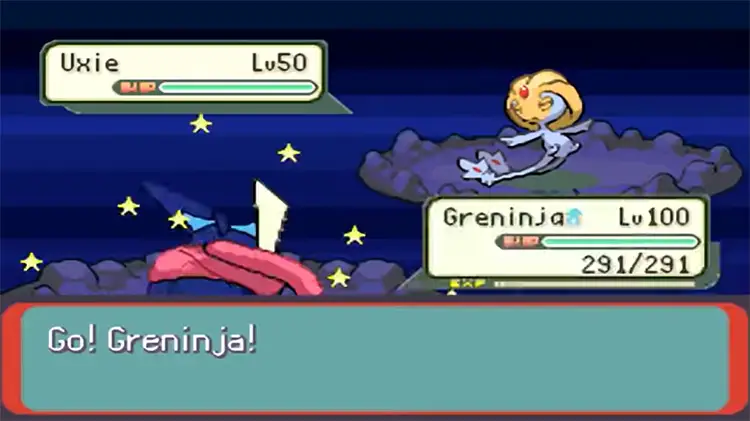 Because of their OCD, Pokémon ROM hack prefer to declare their hacks "perfect" and then reemerge the following year with a fresh big upgrade.
This is the third and final release of Pokémon Theta Emerald.
Now there's a RENEV rendition to add to the originals already available.
Additionally, there are a number of new moves and features to be found in this latest entry of the Pokémon series.
This Pokémon Emerald ROM hack has a lot to say.
Even said, my favorite feature is the ability to combine Pokemon, as well as the new forms for creatures such as Rotom and Deoxys.
16. Pokémon Sage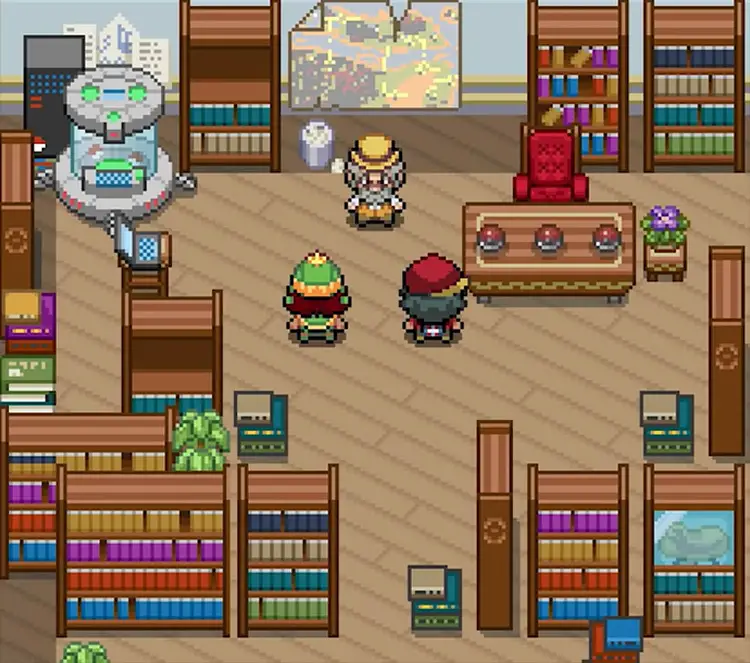 It's a shame that so many of the best fan games have been left unfinished.
As it happens, Pokémon Sage is one of those rarest of the rare.
That said, you should still give their 10-hour+ demo a shot nonetheless.
Urobos is a region greatly impacted by Latin American culture.
The settings, mythology, and even the new Pokémon all draw inspiration from these historically significant locales.
The game is based on the fifth generation, but adds additional features like Mega Evolutions to the mix.
15. PokeMMO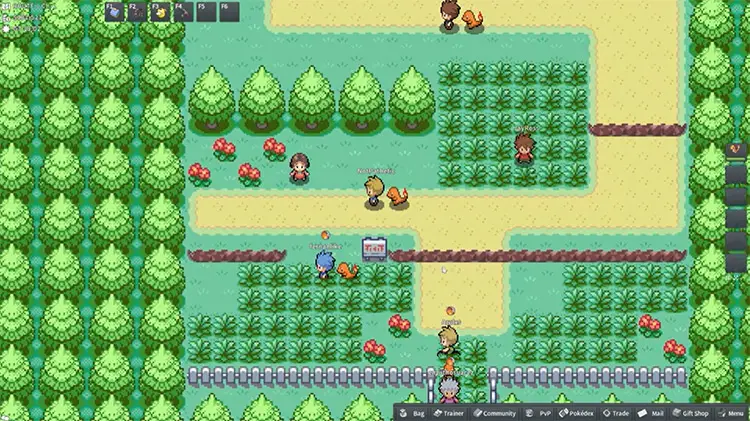 Pokémon: Black, Emerald, and FireRed: PokeMMO is one of numerous massively multiplayer online games based on the popular video game series.
There is, of course, PVP in cyberspace.
The world doesn't need to know who is in charge when it comes to you.
There is a wide variety of clothing and accessories available to make your character look sexy.
It is updated frequently and has a large following, so there is always someone to play with.
In addition, the name itself pretty much says it all. Take a look at this if you're interested in MMOs and Pokémon.
14. Pokémon Clockwork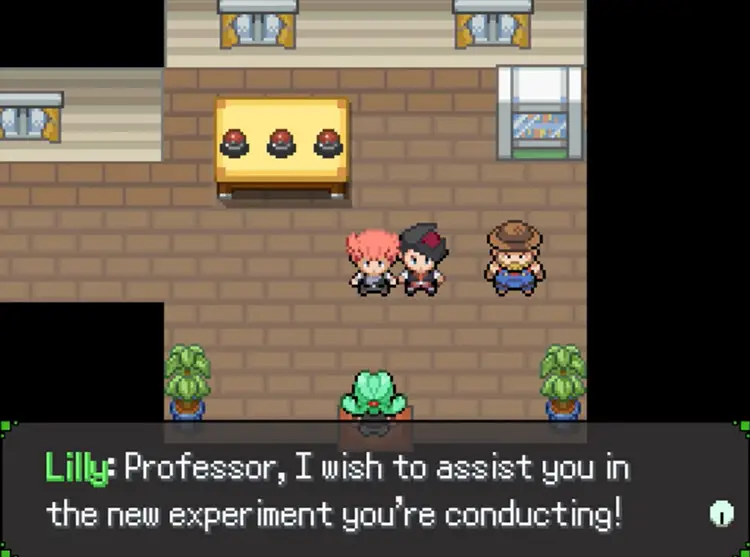 The mysterious Rosari region is the setting for Pokémon Clockwork, a fan game.
It's chock-full of stunning scenery and missions galore.
The sinister Team Epsilon intends to exploit an ancient power for their own ends, as one might imagine.
The Rosari region is in need of your help if you are to put an end to their mischief.
It also includes the opportunity to capture Pokémon from the first four generations and utilize them to defeat a normal-sized Pokémon League.
It's a total of almost 40 hours of pure joy.
13. Pokémon Godra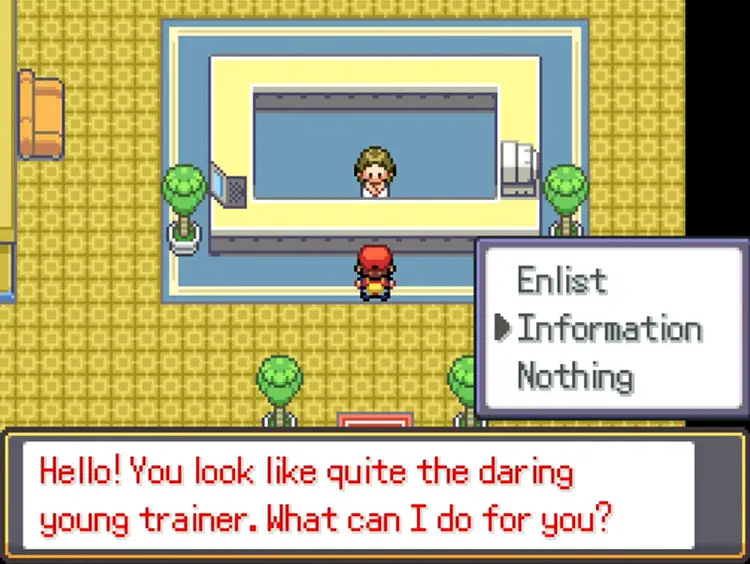 Nintendo and Game Freak have put a lot of effort into increasing customization in the last several official releases.
Even so, they never venture into the gameplay itself.
It's all about making choices in the Godra region's conflicts, which introduces more role-playing aspects and a branching narrative in Pokémon Godra.
Military service, Safari Zone Warden work or even the Elite IV level are all options.
You can also select from a huge pool of 128 starters.
That's nearly as many Pokémon as there were in the first generation!
12. Pokémon FireRed: Rocket Edition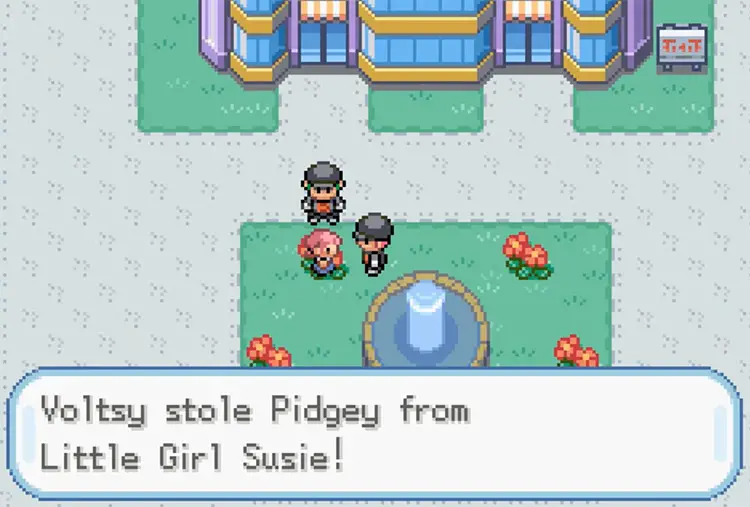 First up on our list was Pokémon TRE, which allowed you to play as a member of Team Rocket in Gen I.
It's not the best implementation of the "play as the baddies" premise, but it's still a nice game.
Pokémon FireRed: Rocket Edition is an advanced ROM hack of the original Pokémon FireRed.
This hack exposes the Kanto region's shady underbelly and burgeoning criminal underworld.
Discovering the "real story" that runs parallel to Red's initial quest will introduce you a slew of disturbing characters, including sociopath scientists and corrupt Gym Leaders.
It's fine to take as many Pokémon as you like.
11. Pokémon Planet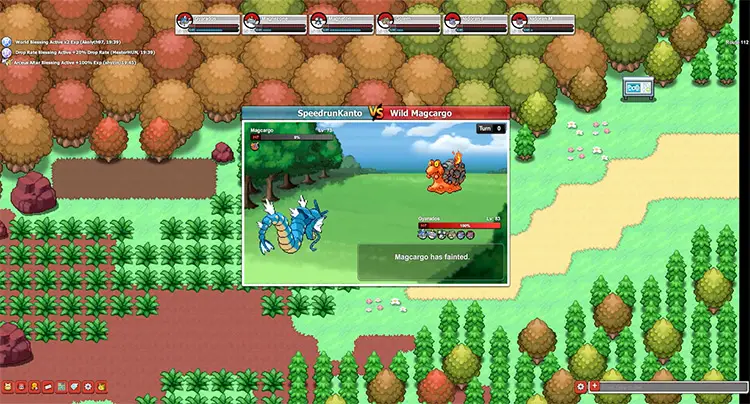 Pokémon MMORPGs have been around for a long time now, and now there's a new contender in the mix.
You can catch creatures from various eras in their natural habitat because the game aspires to open up all places.
Participating in multiplayer events with friends or strangers is also possible.
Don't miss out on the opportunity to play this browser-based game after registering.
10. Pokémon Uranium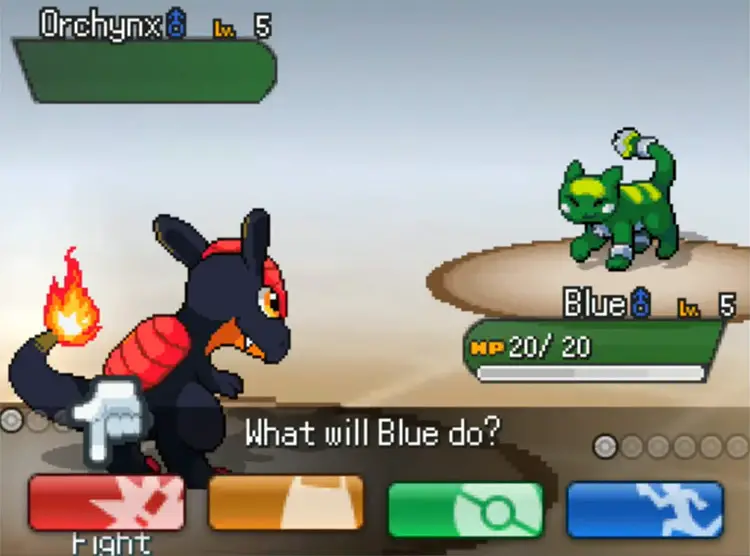 Pokémon Uranium, one of the most known Pokémon fan games, gained a lot of notoriety due to Nintendo's ferocious efforts to get rid of it.
Fortunately, the Internet never totally disappears.
Actually, it's become much easier to obtain.
Pokémon Uranium is one of the most polished and complete fan games you can play, with a total of 190 animals, including numerous new Fakemon and an all-star roster of the top official characters.
This is a typical Pokémon adventure that will take you across the Tandor area and eight Gyms.
We've all seen and loved this stuff before.
9. Pokémon Orange Islands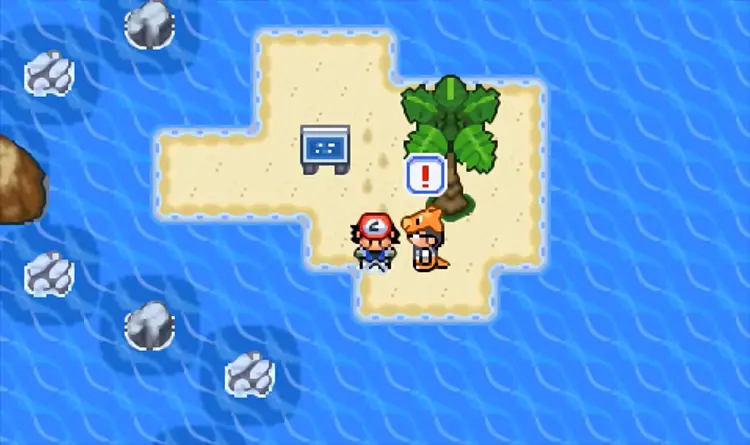 Ash's journey through the Orange Archipelago in Pokémon Orange Islands is my all-time favorite FireRed hack.
Pokémon Orange Islands is the first fan-made game to pay so close attention to Ash's life during this time period.
Nothing in this game compares to Team Rocket, in my opinion.
Even though there are only 151 Pokémon in the game, the new types and physical/special/status divisions are included.
It's time to show the four Gym Leaders on the island of Orange who's in charge.
8. Pokémon Reborn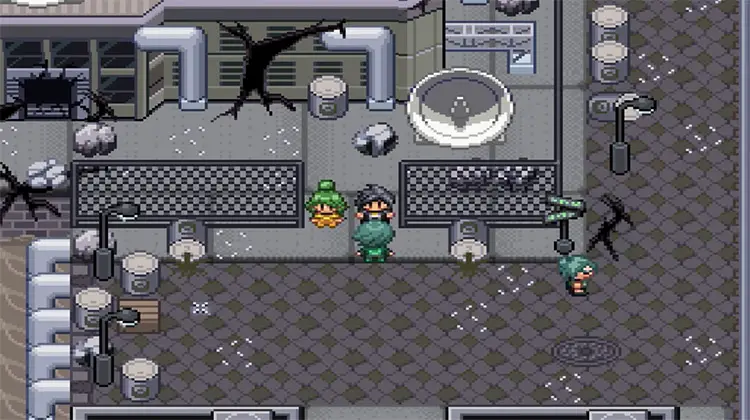 Pokémon Reborn, which features Pokémon from Generations 7 and earlier, is another hugely popular fan game.
After selecting from a total of 21 starters, you'll enter the Reborn area.
The lawlessness is out of control, and society as a whole is in turmoil.
Is it possible that you will be the one to bring peace to these regions?
The most unusual feature of this hack is the widespread presence of Field Effects, which increase the level of strategic thinking required to win Pokémon battles.
GlitchxCity, an excellent musician, has provided the music for the game, which raises it to new heights.
7. Pokémon Rejuvenation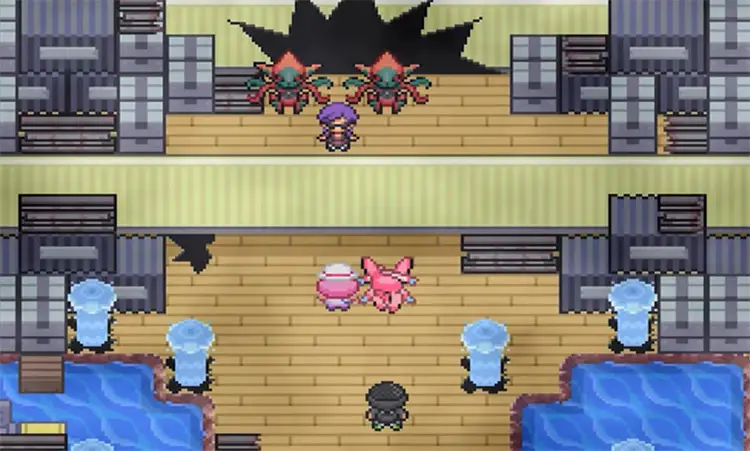 The success of Pokémon Reborn has given the development team new hope and drive to continue working on the game.
We finally acquired Pokémon Rejuvenation after a long wait.
The game takes place in the Aevium region, which was ravaged by a natural disaster some time ago.
It depicts the local attempts to repair and enhance the environment.
In order to defend your people and stop Team Xen from bringing the region back to anarchy, you'll have to pick up arms – or rather, Pokémon.
To my delight, it looks exactly like Generation III, except it features Pokémon from Generations 7 and up.
6. Pokémon Brown (2014)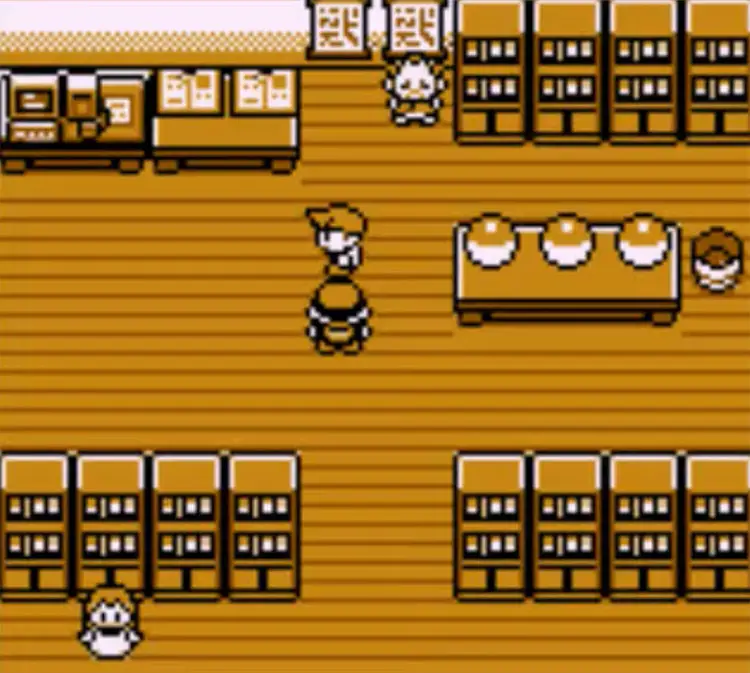 For the first time, players can visit the industrialized region of Rijon in Pokémon Brown.
Industrialization has created five new types of elements: gas, sound, wood, wind, and abnormal.
On top of Kanto's 151 Fakemon, this region is home to 73 more.
One of the earliest successful ROM hacks was for the game Pokémon Brown.
It's now a part of the history of Pokémon ROM hacks.
However, the original designer of the game created an improved version in 2014, so that's the one to get.
5. Pokémon Prism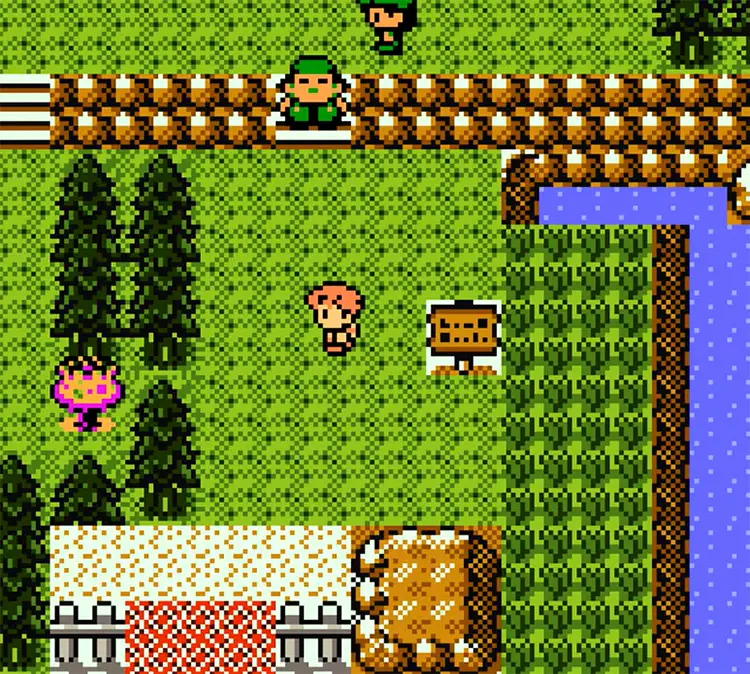 Prism, the sequel to Pokémon Brown, was a major factor in the game's 2014 update.
Naljo, the next location to be explored after the events of Pokémon Brown, awaits you.
However, if you've completed the Pokémon League, you'll be able to return to Rijon.
I'm getting a lot of gen 2 vibes from this.
Of particular note are the sections in which players can only use their Pokémon team, evoking memories of the original Pokémon Mystery Dungeon.
Naljo is home to an additional 28 Pokémon not found anywhere else in the world, bringing the total to 225.
Definitely a must-play for any fan of the genre.
4. Pokémon Showdown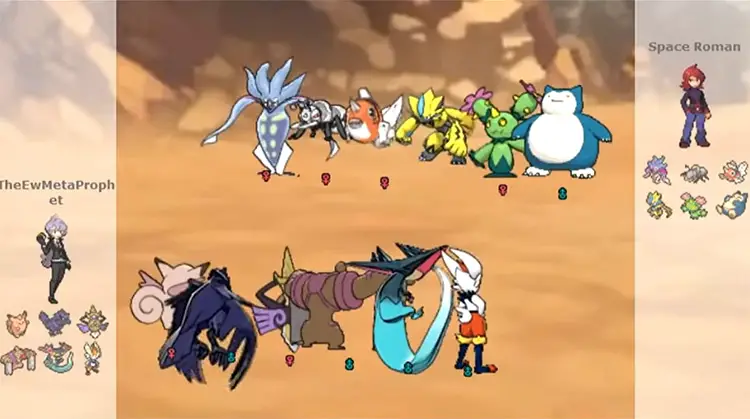 When it comes to competitive play, Pokémon Showdown is a no-brainer.
Pokémon Showdown, despite being a non-game, has the most players.
It is considered as a fantastic method for engaging in online battles with random Trainers.
The fact that it strictly follows tournament regulations and offers each Pokémon the same stats as they have in the most recent official game makes it ideal for competitive play.
3. Pokémon Phoenix Rising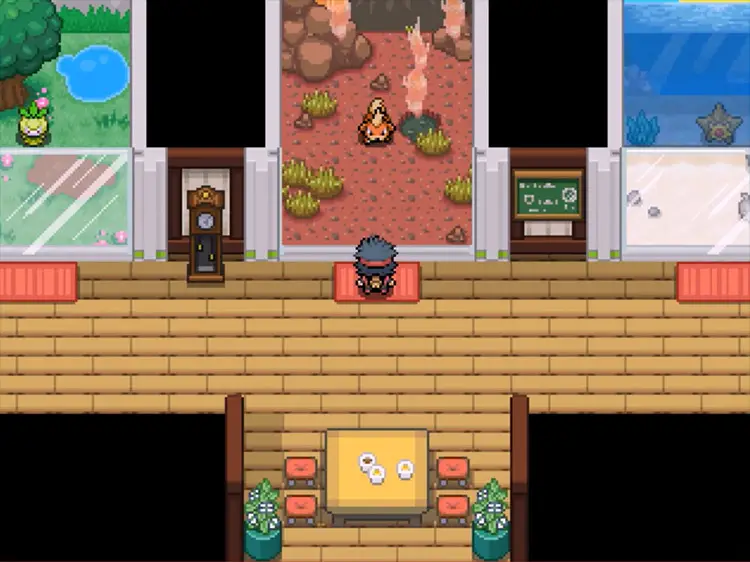 Pokemon fan games like Phoenix Rising are becoming increasingly popular.
While in the Hawthorne region, you'll be able to play a conventional Pokémon game with a number of different endings based on your decisions in the plot.
Additionally, the game offers new Mega Evolutions as well as a new type of creature called Relic Pokémon.
In the last few weeks, I've witnessed some of the most terrifying things.
Please follow the development team on Twitter if you're interested in learning more about the project.
Also, be on the lookout for new content!
2. Pokémon Insurgence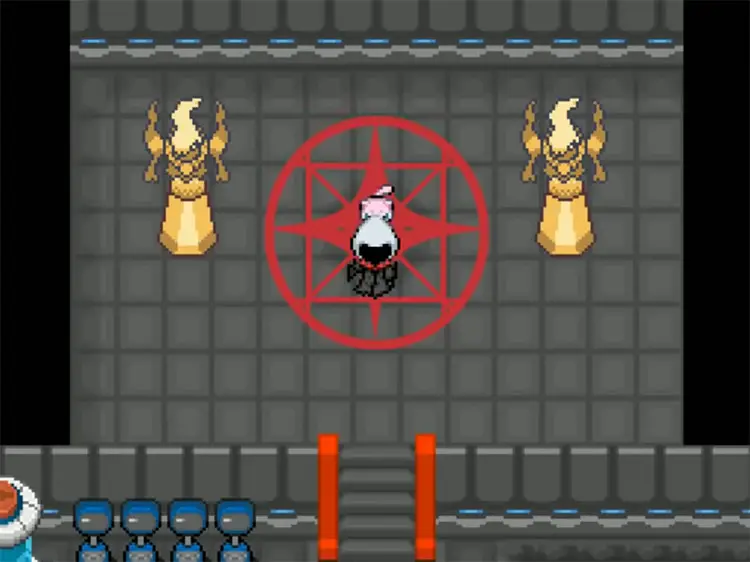 Waiting patiently for Nintendo/Game Freak to develop a more "mature" Pokémon game for their older audiences has taken me years.
That doesn't look like it's going to happen any time soon, so I've resorted to fan games like Pokémon Insurgence in my hunt for a dark tale.
I'm not going to ruin the surprise for you.
If you're expecting anything lighthearted, you're in for a rude awakening with this one.
Delta Pokémon and Armored Pokémon are just a few of the new additions to the game's roster.
1. Pokémon Revolution Online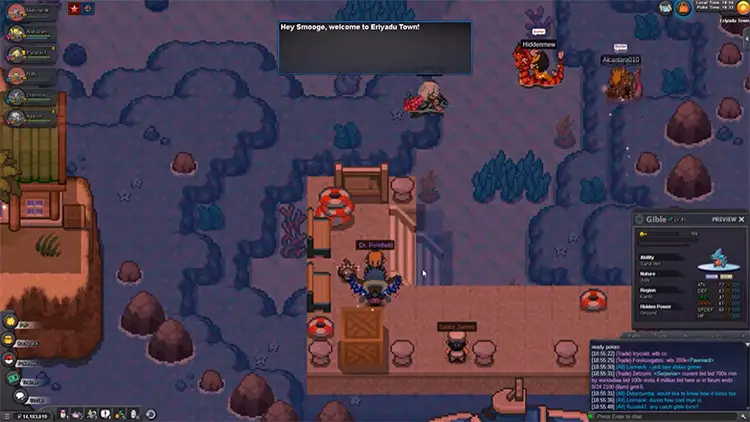 In a world where there are a plethora of excellent Pokémon fan games, naming one as the "best" might be a difficult task.
Despite this, I can't help but marvel at the attention to detail and ambition placed into Pokémon Revolution Online, which is both the finest Pokémon fan game and the best MMO.
Get to know other players and experience the world of Pokémon GO with your Pokémon pals by joining or starting a guild.
Mini-games and other activities are available to keep you occupied when you're not training your Pokémon.
In addition, the game is free to play.
So, what are you waiting for?
There's nothing to lose and a whole lot of Pokéfun to gain!