It's getting closer to Christmas, so it is time for you to watch some great anime that deals with winter.
While there isn't much anime that are completely focused on Christmas,
there are plenty that fit the festive setting and is inspired by the spirit of Christmas.
This updated list should help you find some amazing anime to watch this Christmas.
The action takes place in the second part of October, ten years after the events of the White Album game and the game concludes three months later.
16. White Album 2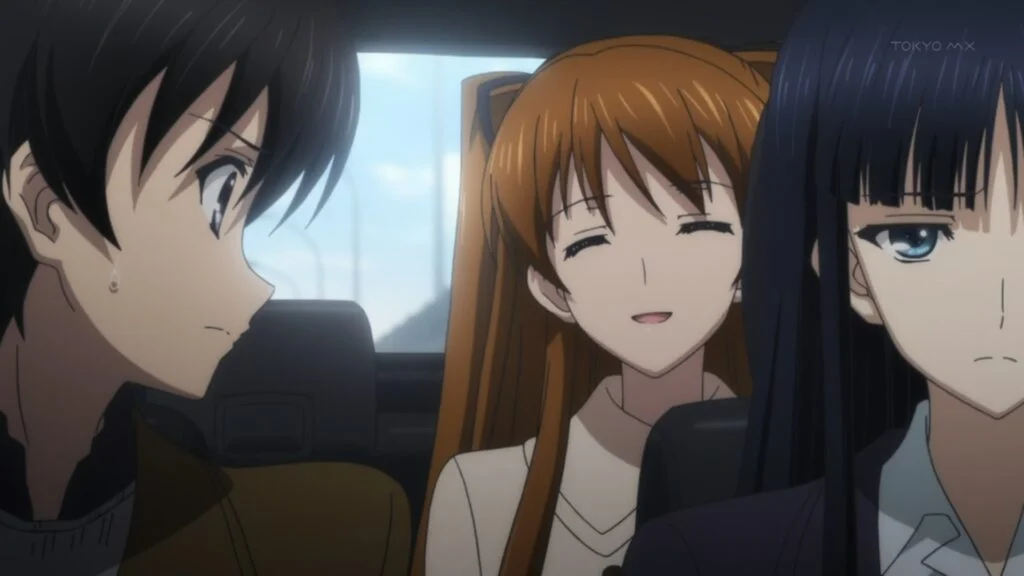 According to the narrative, nearly all of the musicians have left the musical school group, and the group is on the verge of disbanding.
Setsuna Ogiso and Kazusu Tomo are invited by Haruki. They practice together and perform at a concert at the school fair. They sing songs from Yuki Morikawa's "White Album."
Setsuna declares his love to Haruki before the end of the day, and the two begin dating. Setsuna subsequently decides to organize a birthday party at her house.
15. Tokyo Godfathers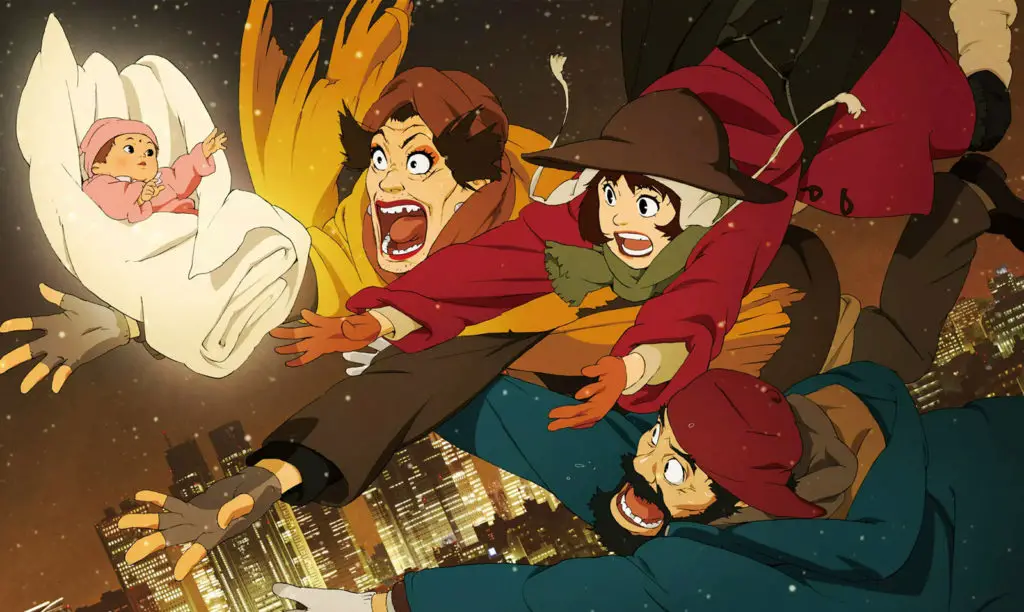 The list is kicked off by Tokyo Grandfathers, everyone's favorite Christmas anime.
It tells the story of Gin and Hans, who belong nowhere. 
They find an abandoned baby nearby on the eve before Christmas.
Unsure what to do next, end up trying to find their parents.
Tokyo Godfathers ensures that fans have a unique experience. 
It is full of heartwarming moments that will melt your heart.
While it also contains some of the most hilarious anime stuff we have ever seen. 
14. Stranger: Mukou Hadan (Sword of the Stranger)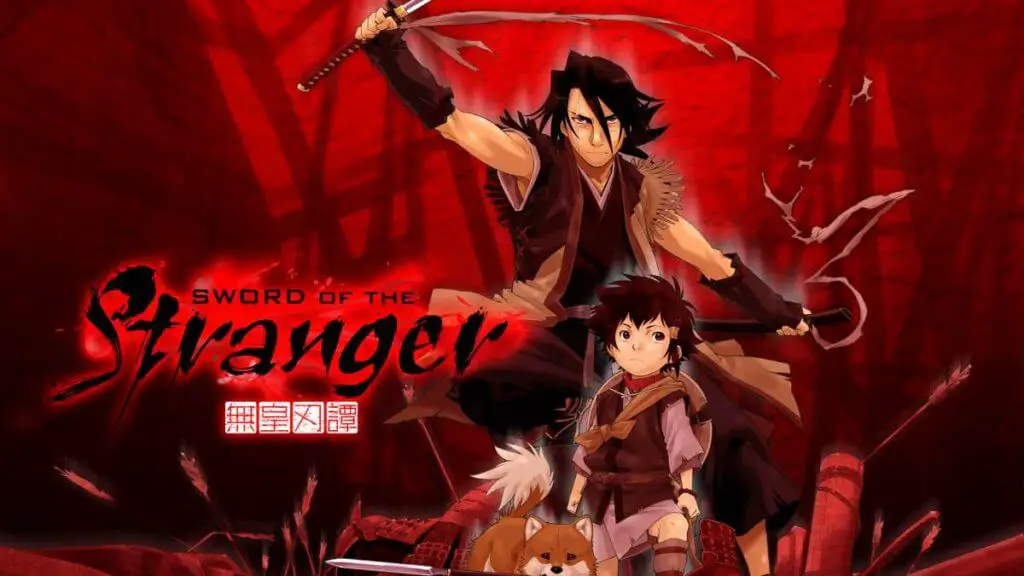 The Sword of the Stranger tells a heartbreaking story of action and heartbreak. 
The story follows Kotarou, an orphan, and Tobimaru, his dog, as they chase a group of assassins. 
They can escape the clutches of a ronin, whose extraordinary skills may be able to save them.
This pick may surprise you again, as it includes a fair amount of blood, which isn't exactly in line with Christmas. 
It does, however, take place in the winter and, more importantly, conceptualizes the idea of self-sacrifice and giving. 
Two scenes will warm the hearts of even the coldest people during this movie. 
The first is the one between the boy and his dog, in which the boy will go to any lengths to keep his pup close. 
The second is between the boy, his dog, and the stranger.
This leads to the most dramatic fight scene in anime.
13. 5 Centimeters Per Second
This pick focuses on the melancholic side of anime, which we all love to watch around Christmas. 
5 centimeters per second is the story of Akari and Tohno Takaki. 
They are childhood friends and end up being separated by their jobs. 
The two of them are childhood friends who lose contact with one another over time.
The distance builds up and the thoughts of "what could've been" end up taking control of both of them until the end.
Although this is a sad anime movie, we still love it.
Makoto Shinkai deserves all praise for creating this masterpiece.
12. Spice and Wolf
An entertaining blend of light romance and economic intrigue, Spice and Wolf transports the reader through an imaginary world of ancient fantasy.
It follows Kraft Lawrence and his crazy adventures after he meets the wolf goddess Holo, which is detailed in detail in the manga and anime.
They make an excellent business team because they combine calculated thinking and ancient wisdom.
They also make an excellent sparring pair when it comes to wit.
Some of you may be wondering why Spice and Wolf are included on this list, and that is a reasonable question.
Like another entry on this list, Spice and Wolf has two characteristics that allow it to be included on this list.
First and foremost, a large portion of the setting is appropriate for the holiday season.
When it snows, our heroes are generally confined to a warm and welcoming cabin or hall, where they can enjoy a fire and some refreshments.
These settings unquestionably evoke a sense of the festive spirit of the season.
The second element is the game of giving and taking that Holo and Kraft engage in, which helps to create an endearing atmosphere of romantic attraction.
11. Toradora!
Toradora, an extremely entertaining anime, tells the story of Ryuji (and Taiga) from their high school. 
Ryuuji is obsessed with Minori, and he finds himself in the same class as her. 
He works with Minori's friend Taiga to increase his chances of meeting her.
The two of them eventually develop feelings for each other and we love this budding romance. 
Toradora is easy to spot.
The anime has a lot of relatable moments that everyone loves. 
It also has important episodes that are Christmas-themed, which adds to its appeal.
10. Kanon (2006)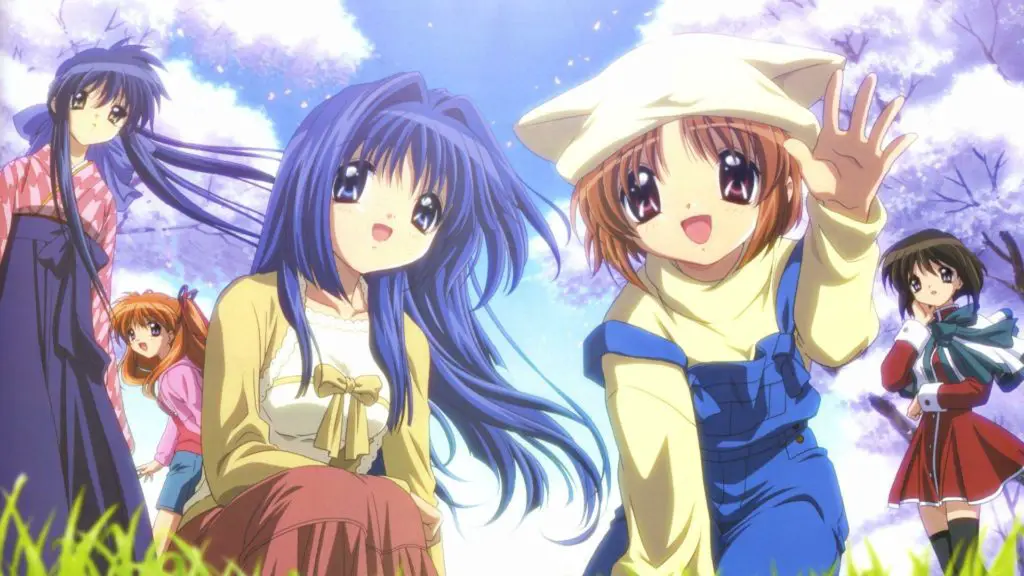 Be sure to first watch the 2006 version. 
The 2002 original will be something you'll regret.
Aizawa Yuuichi used to visit his cousin in the town all the time.
But, for seven years, he was unable. 
After so many years away, he returns to the city and realizes that he cannot recall any of his memories.
Yes, Kanon (2006) has a harem that features several girls who fall for the main character. 
The show takes care of every character and avoids the clichés that come with harems. 
We find ourselves immersed in the stories of the characters we meet rather than being merely a set of characters. 
This method allows us to open our hearts to all characters as we are guided through drama and romance on an ongoing basis.
9. Winter Sonata
Joon Sang has been Yoo Jin's love for a very long time. 
Yoo Jin marries her childhood friend, Joon Sang after her father is killed in an accident. 
She is initially comfortable with her decision, but soon she meets someone who bears a striking resemblance to her former love.
Winter Sonata is a romantic and heartfelt story that delivers on many fronts. 
The beautiful artwork allows the characters' expressions and emotions to be more easily understood by the viewer.
It also encourages viewers to enter the setting. 
The animation is tied to the amazing voice acting by the cast (from the Korean drama that the anime is based on), which deftly manipulates empathy. 
This anime isn't for everyone.
There are no laughs, so it's best to watch it over Christmas.
8. Santa Company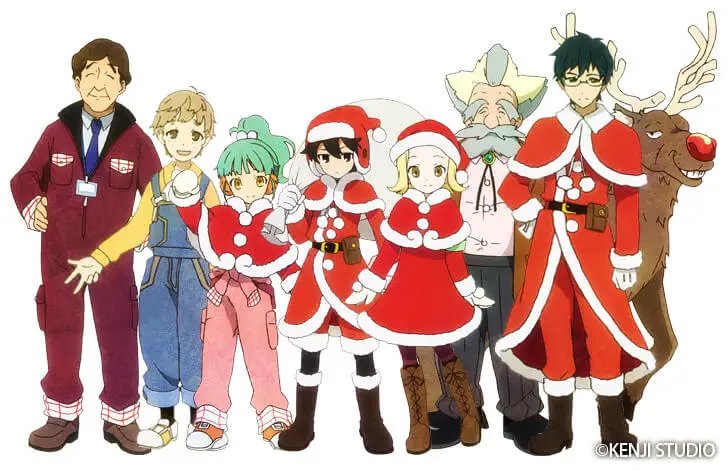 Noel White, a trainee with Santa Company, studies for her exam to be granted the title of Tonttu and is sent on an assignment to discover "What is the most important item for a Santa Claus."
With the deadline bearing down and no answer received, the letter comes to the office late in the day from a youngster.
As her gift's about to be returned, Noel sets out on a mission to discover its missing elements with her pals — will she have to go through losing her semester-long gift before she gets to the bottom of things?
This takes place a year after the main events of the book.
7. Clannad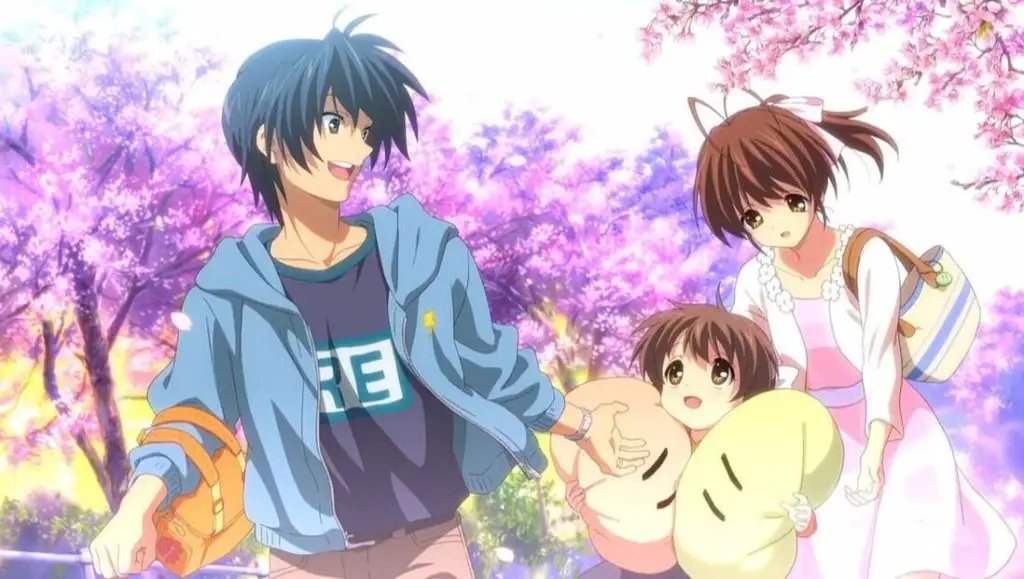 Clannad follows the unusual relationship between Tomoya (a truant) and Nagisa (a girl with a sickness that has kept her from school). 
Although Tomoya tries to avoid Nagisa initially, he soon discovers that she is an integral part of his life and his development. 
This relationship is not the only one in his development. Other girls want his affection.
Clannad, while heartbreaking and heartwarming at the same time, is one of those shows that makes you feel all the feelings, especially during Christmas and winter. 
Tomoya can mirror the relationships you have with your family. 
There are three types of friends: the one who pushes you the most, the one who understands your past, and the one you want to help. 
We gain tremendous insight into the lives of each person and feel deeply invested in them. 
Clannad's unique method of bringing out emotion and pulling at viewers' hearts is how Clannad can make you feel grateful for the relationships you have.
6. Whisper Of The Heart
Whispers of the Heart tells the story of Shizuku, who is a young girl who loves writing but isn't sure if that's the right path for her. 
Shizuku falls in love with Seiki after a few unfortunate encounters.
She realizes that it is possible to create her life path and ends up doing exactly that. 
Seiki inspired Shizuku to pursue her career as a writer. 
Whispers of the Heart is an anime that touches our hearts like a few others. 
There is no better way to start the new year than with its melancholic but inspiring theme.
5. Itsudatte My Santa!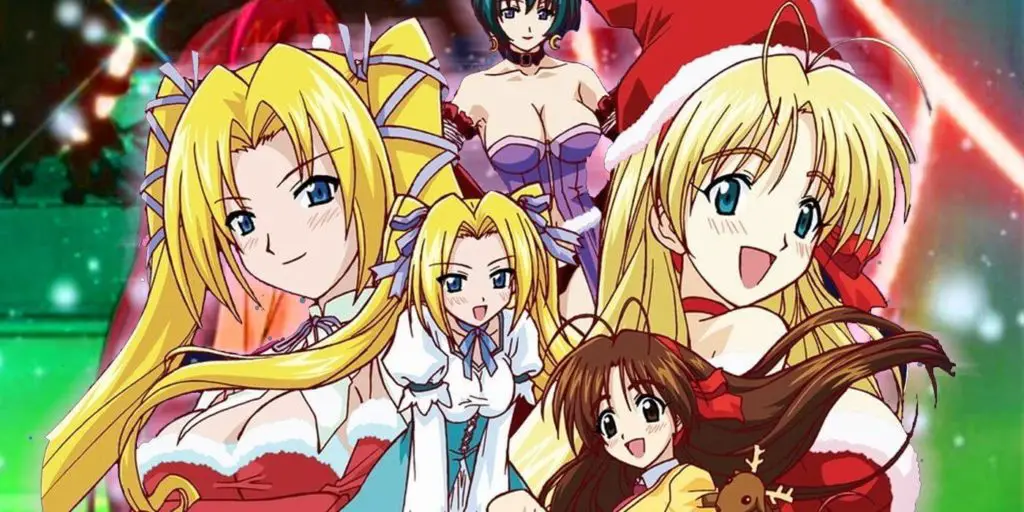 You might feel tempted to call your child Santa if he/she was born on December 24th. 
Itsudatte My Santa!'s main character is a snob who hates Christmas. 
After meeting Mai, who is trying to become Santa Claus, his hatred is put to the test.
We have Santa, a character who is training to become Santa, and their relationship is a reflection of Charles Dicken's A Christmas Carol. 
A cold-hearted character who hates Christmas finds that he can warm up to it thanks to the kindness and joy of others. 
Itsudatte My Santa is the anime with the most Christmas-related imagery.
4. Wolf Children
Wolf Children by Ghibli is a classic, making it ideal for this time of year. 
This story tells the story of Hana who is a hardworking college girl who falls for a half-wolf man. 
They quickly form feelings for one another and have children together.
Her husband dies, leaving her with her two wolf children. 
Wolf Children has a different perspective than some of the other anime. 
The story is about what it means to be a parent and love your children.
This anime touches our hearts in many unique ways. 
It's indeed one of our favorite anime on this list.
3. Love Hina Christmas Special: Silent Eve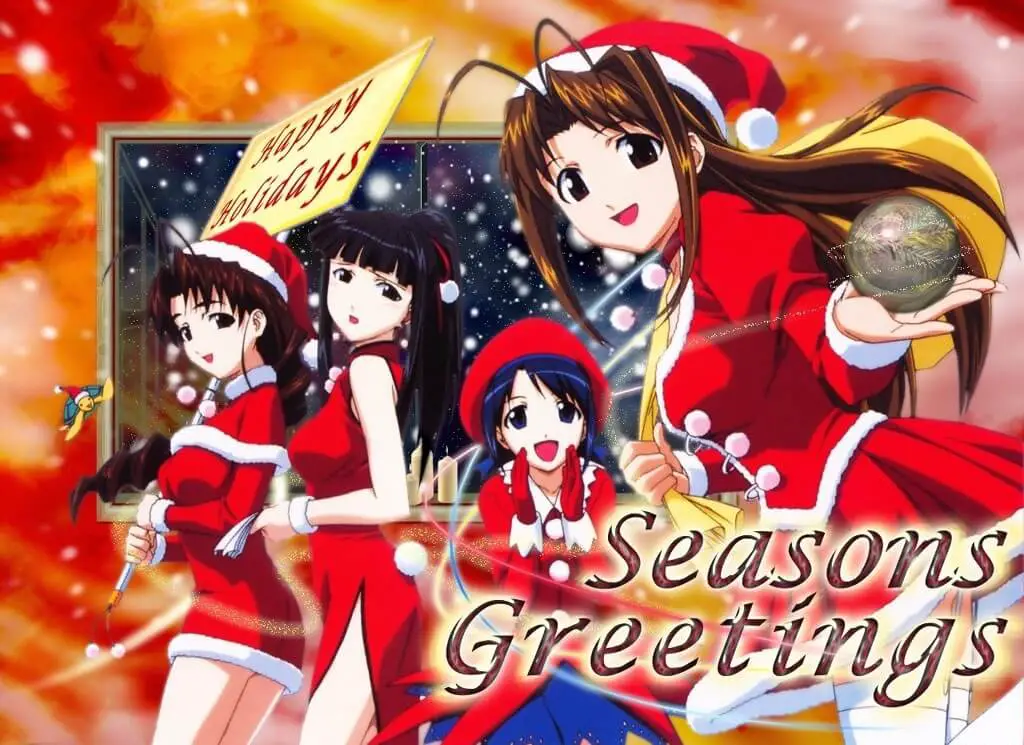 Love Hina is one such harem that can often act as a gateway to the anime world. 
It follows Keitaro as he tries to get into Tokyo University.
He ends up working at his grandmother's hotel. 
Keitaro is often left exhausted and beaten by the hotel's residents.
In this OVA, Keitaro learns about a rumor stating that if you love someone on Christmas Eve, your love will be fulfilled.
This OVA contains all the comic gold from all the characters' eccentricities that anime has, wrapped up in a more substantial and heartwarming manner. 
It's a great video that both the initiated and novice can enjoy, with the majority of animation occurring during Christmas and the promise of romance.
2. Your Lie in April
Your lie in April tells the story of Arima, a young prodigious pianist who is unable to hear the music he plays after the death of his mother. 
Miyazono Kaori becomes interested in Arima and decides that he will change his life forever. 
As Kaori fills Arima's world with many colors, Arima begins to feel what it is like to be alive again.
Your lie in April might not be Christmas-themed anime, but it sure warms our hearts. 
Although parts of the anime are quite sad, many heartwarming moments make it perfect for this time of the year. 
The story is beautifully written, and you won't regret it.
1. The Disappearance Of Haruhi Suzumiya
We think you'll enjoy The Destruction of Haruhi Suzumiya, which adapts the events from the fourth Haruhi novel. 
The SOS Brigade plans to host a Christmas party and Suzumiya disappears.
Strangely, people's memories of her start getting blurred until they forget all about her.
The Disappearance Of Haruhi Suzumiya Christmas anime is perfect.
You should give this a try.
These 16 anime will get you in the Christmas spirit. 
All of these anime share a common thread: they all display a high degree of warmth, which will bring out some raw emotions.
Warmth is an essential part of Christmas, as we gather with our closest friends and family to exchange gifts or just spend time together.