After hearing about Tatsumi's passing, Esdeath's reaction was surprising. She always believed that Tatsumi was going to pass away. The reason was that the man was weak. 
In the event of losing Tatsumi and seeing the empire crumble, her only option is to leave. She decides to take everything away and look for the next chance to fight.
The matchup we've been anticipating: Esdeath vs. Akame. Esdeath was hyped as the strongest fighter in the fight, making it somewhat odd to watch Akame battle it out blow for blow. 
In the end, Esdeath can take over her and force Akame to use an emergency power-up. 
I'm tempted to claim that it's too easy in light of how scared Akame was when it came time to clean her Murasame, but I'll just let it go because she's the master of the game. This is also Shounen, and power-ups are common!
Akame was a stone-cold killer, just as Esdeath was. She was a blind follower of orders with no remorse for the lives she'd taken. After her defection, she has come to see the consequences of her deeds. 
Families were devastated, dreams were destroyed, and now she's enduring the burden of ending someone else's life for her own life. The burden she takes on serves to fuel her goals. Through this drive, she is able to defeat Esdeath.
It's obvious that Esdeath isn't going to the ground without fighting, and it effectively negates the first fatal attack. When she cuts her own arm, it is clear how much she's absorbed by combat. 
It's easy to imagine that losing an arm could put you in a position of disadvantage. However, she is able to rekindle the fighting spirit. At the end of the day, her bloodlust leads to her fall. 
By relying on her trump cards and deluding herself into a false sense of security, Akame can deliver the fatal blow.
I found the final act of Esdeath to be a bit creepy. Poor Tatsumi is dead, so allow him to rest in peace. Instead, she must be a runner and carry his body with her. 
He's stated unequivocally that he would never date someone like her, but it's not a bad idea to keep the lie since she's never looked forward to this life.
The final corrupt person to take on is Onest. Unfortunately for Leone, she is a fool and is subsequently wounded to death. Whatever the case, that man is cowardly and easy to deal with. 
I'm sad that Leone passed away. Because of that, however, I was able to witness the fruits of her efforts. She, like cats, ran away from her family and friends when she realized her time was up in peace and died alone.
The emperor must undergo a public execution. He really seemed to regret the actions he took and sincerely believed that the decision was best in the interest of the nation's capital. 
However, his actions have caused a lot of suffering, and the country will start to rebuild after his passing.
I discovered the conclusion to be positive. It is clear that we are at the beginning of an empire that is growing and has a brighter future that everyone has sacrificed their lives to achieve. 
Bol's family was able to enjoy a tranquil life, while Tatsumi's village is now thriving. While they did not enjoy the fruits of their efforts but they all fought and die fighting for the future.
Akame, who is the last person left in Night Raid, decides to assume all the responsibility for Night Raid's mistakes. After killing people, they aren't able to get the attention of the entire world, which is why their sacrifice is needed. 
With the loss of everyone who was close to her, she has no way to return to the capital. She goes off on her own, attempting to make it through. After having taken many lives and lost so many lives, all she has to do is continue to live for the sake of them.
[Spoilers] Manga vs. Anime Ending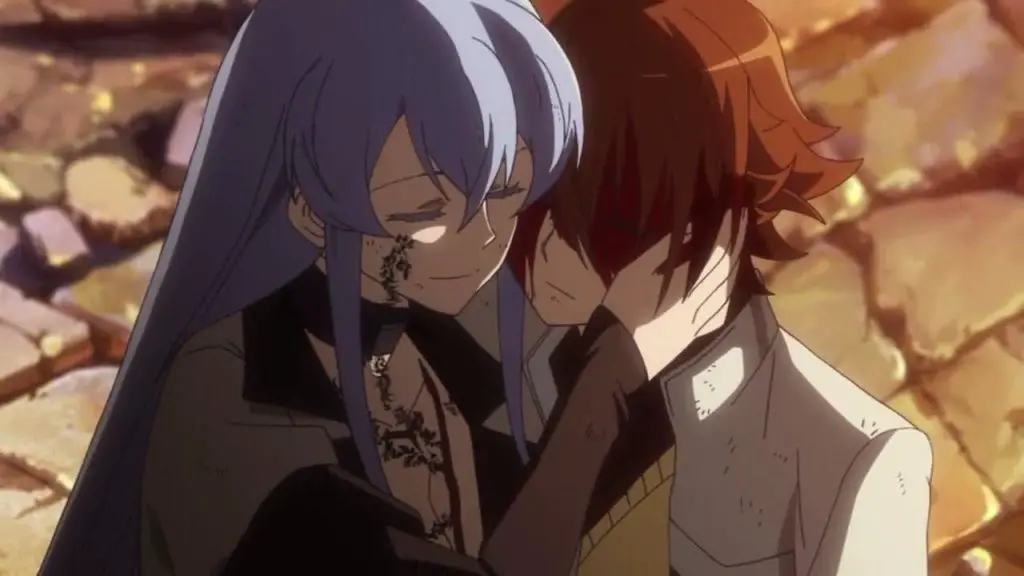 This is beginning to appear as if the much-debated manga's original ending was actually an edited version of the manga's final chapter that's being played out currently.
Shikoutazer, which has the same name as the manga, has a very similar appearance.
Tatsumi was killed while battling it (as is likely to happen in the near future).
Leone died when he tried to murder his PM (he actually died in the movie, though).
Mine is no longer in commission (whereas she actually did die in the show).
Although the manga is filled with many details, like Wave's involvement in the story, it is beginning to look as if the anime's ending was the basic idea of what Takahiro wanted to accomplish, and that is merely a simplified version of the manga's final chapter to give the series proper closure.
Maybe it wasn't quite as terrible as we had hoped.
The End
The last six or seven episodes seemed to come a little too fast for me. It was a fast-paced story, and one death grew into everyone's death. 
There was no time to grieve or mourn the deceased characters because we were forced to go on to the next killing. It's an odd feeling. Many of the characters' scenarios concerning their deaths didn't seem to make sense to me. 
In the majority of anime, the case of a character like Tatsumi or Mine being struck in the aftermath of a battle, one would think that they'd be featured during the following episode. However, Akame ga Kill was actually able to fight without mercy.
Although I was not completely happy with the way that the conclusion of the show was dealt with, the last episode was a pleasant one for me. 
Instead of having an open finale, we had an unambiguous conclusion to the show. In the initial episode, we knew what the objective was able to accomplish.
Final Thoughts
In the end, Akame ga Kill definitely kept me interested for two seasons, and I'll be sad to see it go. Like all series, it had its flaws but also had moments that were awe-inspiring. 
As a series of action stories, we were treated to a lot of fight scenes, as well as more dark stories than I'm used to. 
The anime definitely differs from the manga, and I don't think that it's right to compare the two. In particular, because the anime has decided to tell its own unique story.
Even though we were confronted with a grim future, I'm sure we can say with confidence that we had a good end. It's bittersweet as we've lost a lot of people in the process. However, their dream is now a reality.
Okay, I'm done with my ramblings. Akame ga Kill was an enjoyable series until the very end, and I loved the show to the fullest. Please feel free to comment about the series or the anime in general!
You can stream Akame ga Kill Episode 24 on Crunchyroll (available one week after the episode airs for free users).