Domestic Girlfriend is this season's salacious romance. It follows a taboo relationship between Natsuo, his teacher / step-mom Hina, and step-sister Rui. Fun for the whole family!
If you can't get enough of this taboo romance and emotional drama like domestic girlfriend, then you might want to check out these similar series.
5. GE: Good Ending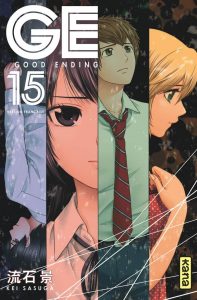 Mangaka: Kei Sasuga
Chapters: 158 (Complete)
Quick Pitch: From the creator of Domestic Girlfriend, this ecchi romance follows Seiji trying to win the heart of Shou. To do this, he enlists the help of the beautiful Yuki on how to pick up Shou.
GE – Good Ending (GE〜グッドエンディング〜, GE~Guddoendeingu?) is a Japanese manga series by Kei Sasuga, first serialized in the Weekly Shōnen Magazine on August 2009. It follows the life of Seiji Utsumi, a shy school boy with a crush on a tennis captain, Shō Iketani. He is encouraged by Yuki Kurokawa to confess his feelings.
4. Marmalade Boy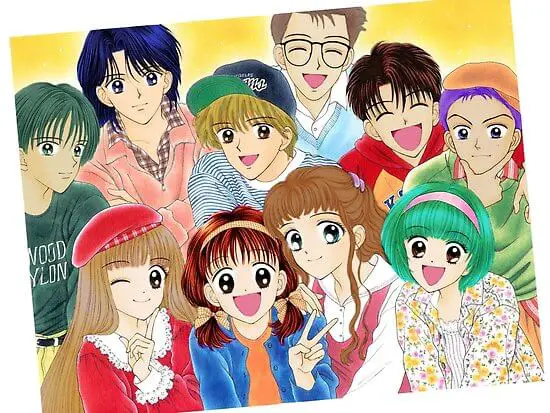 Mangaka: Wataru Yoshizumi
Chapters: 40 (Complete)
Studio: Toei Animation
Episodes: 76
Quick Pitch: Miki's life is torn apart after her parents decide to do a spouse swap with a couple they met while on vacation. While preparing to meet her new step-parents, she learns that Yuu (the hottest guy at school) is her step-brother.
Marmalade Boy received a Taiwanese 30-episode live-action television series (called Júzǐjiāng Nánhái). The series starred pop star Stella as Miki and F4 member Ken Zhu as Yuu. Although the basic premise was the same, it did not feature many of the characters of the anime, and the love triangles were considerably simplified.
It also received a dating simulation video game was released by Bandai Entertainment for the Nintendo Game Boy system in Japan on January 1, 1995. It was released for the Super Famicom (Super Nintendo) system on April 21, 1995. The game puts players in the role of Miki, who must try to win the heart of one of her three potential suitors from the series: Yuu, Ginta, or Kei.
3. Love and Lies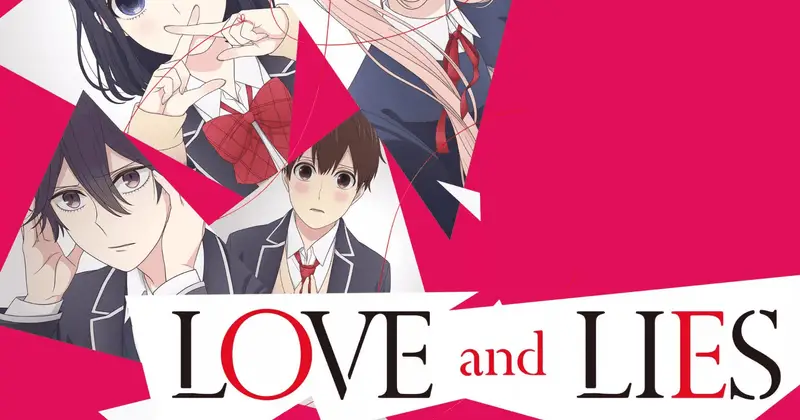 Mangaka: Musawo Tsumugi
Chapters: 68 (Ongoing)
Studio: LIDENFILMS
Quick Pitch: In the future, Japan uses a complex test to enforce assigned marriages in an effort to combat the declining birth rate. Yukari and Misaki are in love, but the test determines that Yukari must marry Ririna. Good thing that Ririna is into NTR!
However, spurred by his infatuation for his classmate and long-time crush, Misaki Takasaki, Yukari defies the system and confesses his love. After some initial reluctance, Misaki reciprocates his feelings in a moment of passion.
Unfortunately, before the two can further their relationship, Yukari receives his marriage notice. He is then thrown into a confusing web of love and lies when his less-than-thrilled assigned partner, Ririna Sanada, becomes fascinated with his illicit romance.
2. Kissxsis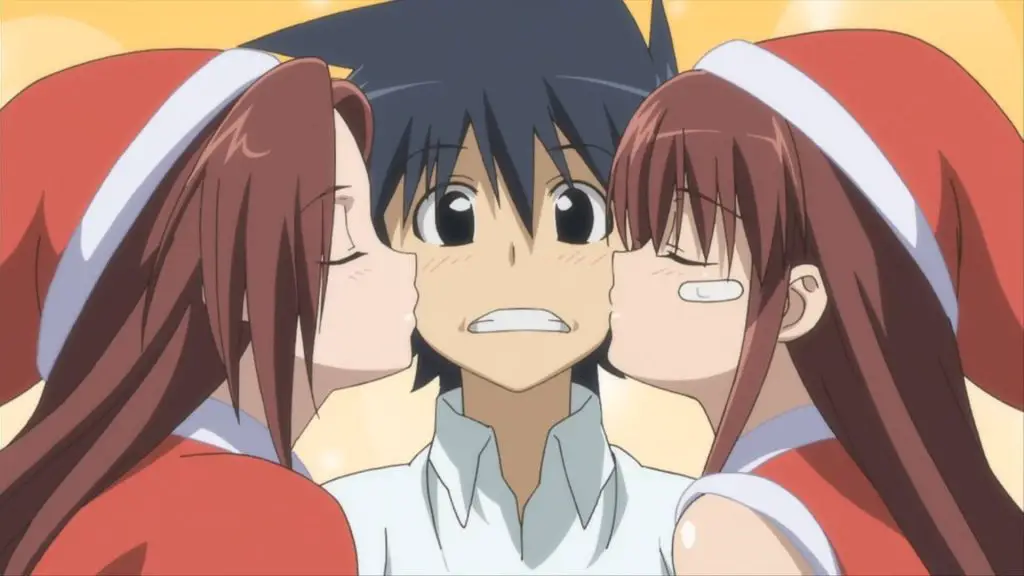 Mangaka: Bow Ditama
Chapters: 130 (Ongoing)
Studio: feel.
Episodes: 12
Quick Pitch: After Keita's father re-marries, he finds himself living with two twin step-sisters. Not only are they cute, but they are more than willing to seek out his brotherly love. These seemingly innocent girls have quiet the step-brother fetish.
For the twins, the transition from little girls to teenagers brought about changes in appearance as well as emotional growth. Their love for Keita became something more than brotherly love, as they were both overcome with romantic feelings and pure lust.
These innocent girls, being a couple of honest young ladies, could not help but confess their newborn love to their poor little brother. Hilarity ensues as Keita, who refuses to see the two as anything other than his sisters, then starts getting into embarrassing, sensual and lustful situations with them. Will Keita cross the line of incest or will he be able to protect his family jewels?
Kiss x Sis is an ecchi-filled harem anime that may make you blush a bit, but it will also surely make you laugh.
1. Scum's Wish
Mangaka: Mengo Yokoyari
Chapters: 60 (Complete)
Studio: Lerche
Episodes: 12
Quick Pitch: It's a tangled web of forbidden love, emotional manipulation, and terrible decision making! Hanabi and Mugi become friends with benefits in an attempt to give up on their adult crushes — which leads them down dark sexual paths.
Hope you all like this list make sure to comment below which one of these you like and don't forget to bookmarked My Otaku World.