A lot of the characters in Naruto have very mysterious roots. This isn't talking about the good old Zetsu. For instance, we don't know who Lee's biological father is.
Some of the most important characters, such as Minato, do not have their parents listed. In Boruto, the situation is a similar issue when it comes to Metal Lee, a major character who has no details about his parents. 
In this article, we're going to look at some of the well-known theories about who Metal Lee's mother could be.
We've collected all the theories in the past about who Metal Lee's mother could be, and we'll look at each of them in turn.
SPOILERS ALERT Notice: There will be spoilers in the article. Beware!
Theory 1: Tenten Is Married To Rock Lee
Let's See if this fits the scenario.
POINT 1: TENTEN'S CARE FOR ROCK LEE
The ship is in the water!
Today, Tenten did care for Rock Lee, and it can be seen in the animation in which Tenten would show Rock Lee a lot of love and affection. Like when Neji passed away (Naruto Episode 364), and how Tenten paid lots of attention to Rock Lee.
For two people, it seems to make sense in comparison to the other couples who were able to become similar to Choji and his wife for one reason or another.
Furthermore, it appears that the two characters don't have many acquaintances (sounds similar to my experience, LOL) beside each other in the show.
Tenten isn't typically seen in the same room hanging out with all women. She's one with being the one with the greatest moments when she is shown alongside her fellow members, which indicates that they are her friends, concerning whom she cares most (Naruto episode 49).
POINT 2: ROCK LEE'S CARE FOR TENTEN
The events that occurred during "Tenten Against Temari"
Another instance was the time Tenten engaged in a battle with Temari (Naruto Episode 36) and ended up losing. Then she was taken away from the scene of the fight.
Rock Lee came and ended up being able to catch her with his hands (Naruto episode 43). 
Aww, that's cute, right?
POINT 3: END CREDITS IN BORUTO ANIME
In Boruto Anime
Another element of evidence is END CREDITS. In these, you will see lots of couples in one place:
When Rock Lee and Tenten appear as being together when you glance at them, you will see Sai as well as Ino in a group (Boruto Anime.)
POINT 4: TENLEE SHIP
Ten has been supporting Rock Lee forever.
The people Rock Lee is seen hanging out with the most include Guy Sensei and Tenten.
If you remember, in the show, Tenten was always there for support for Rock Lee when he was feeling down, unkind, and doubting his capabilities.
From everything we've heard, Rock Lee seems downright awkward with the rest of us and isn't quite sure how to get along with others. The same thing was seen on Metal Lee too. Like, father and son, I suppose?
Rock Lee is most comfortable with Rock Lee is most comfortable around his teammates and teammates, particularly Tenten, even if he doesn't have the self-centered NEJI HUGA who has a God Complex (Just kidding.)
POINT 5: METAL LEE VS SHIKADAI
Metal Lee shows similar traits to Ten Ten regarding abilities.
Also, the incident of Metal Lee vs. Shikadai Nara. As the two were fighting, Shikadai pulled his sword and shuriken out of the way, revealing the appearance of a dragon in the background of Metal Lee.
In the handful of fights that we have seen from Tenten, she used the same symbol throughout her assaults. ( Boruto: Episode 3)
POINT 6: METAL LEE AND TENTEN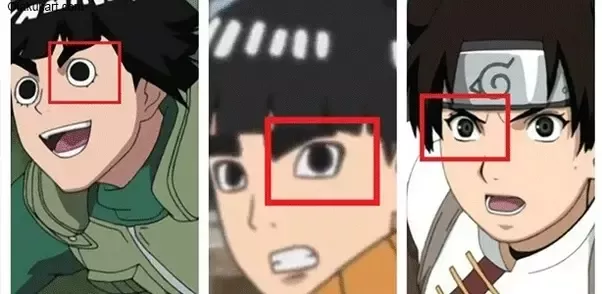 The resemblance between the two is astonishing!
Metal Lee's eyes seem aligned with a mix that consists of Rock Lee and Tenten. This is what I am referring to. 
Rock Lee's eyes are round, but not as metal Lee's. The eyes of Metal Lee have more of an appearance, much like the eyes of Tenten.
It only makes sense that Metal Lee's appearance was in between the two. 
It also falls into the same category as other children's characters that have appearances, like Sarada's design for her character as being somewhere in between Sasuke Sakura and Sasuke Sakura (Boruto Episode 2).
POINT 7: METAL LEE'S SHYNESS
Did you know who the other person was who was shy during her youth?
In terms of character, Metal Lee is a lot shyer than his father. Lee tended to be shy, but Lee was not shy. His personality seems to have been inherited from somewhere (Boruto Episode 1,).
The Leaf Village Tenten is one of just two female characters named for their timid or reserved personalities, and Tenten is the other one.
The other one is Hinata. However, she's not involved in something similar to this.
POINT 8: METAL LEE'S ABILITIES
Dragon Lee! Metal Lee's talents appear to be a great mix of Lee and Tenten. 
He's very skilled at Taijutsu, as his father was, but Lee has also proven that he is more than proficient in using the ninja's devices (Boruto Episode 3).
Tenten is the only character in the whole series who is known to be proficient with these abilities. 
When you consider that every other character from Boruto is a mixture of their parents' abilities and talents, it is natural for Metal Lee to get a portion of his power from Tenten.
COUNTERPOINT 1: TENLEE SHIP
The platonic love
While Tenten appears to care about Rock Lee a fair bit, it is never presented as anything more than apathetic.
Tenten is always focused on Neji instead. She did not look at anyone other than her. She didn't pay any attention to popular males like Sasuke.
It was also revealed following the death of Neji, Tenten was missing our son. (Naruto: Episode 414).
COUNTERPOINT 2: BORUTO PANEL
The ship isn't real!?
Although the end of the story does feature several of the couples we've seen from their relationship, including Sasuke and Sakura, the scene where we are shown Lee and Tenten aren't like that.
Many characters, including Shikamaru and Choji, did not show up with their partners. 
There's no reason to think it was the case that Tenten Lee and Tenten Lee were destined to look like a couple in this photo.
Theory 2
POINT 1: KISHIMOTO'S INTERVIEW
When he spoke to Kishimoto in an interview with Kishimoto, he claimed,
I have a couple of characters in my head. There's a good chance that Tenten isn't Metal's mother. "
This is an unambiguous conclusion of Tenten's having been Metal Lee's mom as well as the wife of Rock Lee.
It appears Kishimoto isn't planning to let the obvious happened. 
When Naruto was transformed into Hokage (Boruto Episode 18), Tenten and Metal Lee were not even next to one another.
Why would Kishimoto intend to cover up Metal Lee's mom so badly? Is his mother going to play a significant role in an important moment in the story?
This is a script that spans from Chapter to Konoha Hiden, Tenten declaring that "she's never cared for romance or femininity."
What was it that bothered her? In reality, she knew what was going to happen. Marriage, huh? Well, it's a good thing…
Tenten exhaled, leaning on some stakes. Her hands were silently playing on one of the kunai she'd gathered.
This is what was the cause of her concern. Naruto and Hinata both got married. It was a joyous occasion.
Tenten herself had been immersed in thoughts about shuriken, kunai, or flying guillotines. As a result, she'd never been a romantic. She was a normal person with no thoughts of romance or even femininity.
The news of a friend of her getting married caused a disturbing thought to fly into Tenten's head, and she refused to leave the house from morning till night.
It was Ninja Weaponry, Ninja Weaponry, Ninja Weaponry… Was it okay for a girl to behave like this person?
As a result, the latest feeling that 'love is at first glance" for Tenten was in the form of a flying guillotine.
She just had to hear the weapon's name to decide if she liked it. Later, she purchased it. However, how could she refuse?
POINT 2: IS ROCK LEE MARRIED TO AZAMI?
Maybe? Maybe… Is Azami just an empty character?
Another instance was the time Tenten was fighting Temari (Naruto Episode 36) and ended up losing. However, she was blown away from the scene of the fight.
Rock Lee came and ended up being able to catch her with his hands (Naruto episode 43). Aww, that's cute, right?
Choji got married to Karui and is originally from Team Samui, the 4th Raikage team, located in the Hidden Cloud village (Kumogakure). The girl closest to Rock Lee, other than Tenten, is Azami.
She was the daughter of Chen Chen, the famous master of taijutsu, as well as one of the members of Hidden Leaf Village (Konoha). (Naruto: Episode 312)
If you watched this episode, you'll know that Chen was very similar to Rock Lee in many ways. Chen was initially unable to utilize Ninjutsu or Genjutsu either.
so that the student focused and concentrated on becoming an expert in Taijutsu. Unfortunately, there was a rumor that he might be dead in the 3rd Shinobi War but was not.
The other time, Rock Lee, along with Tenten and Naruto, visited Chen's tomb to pay respects to Chen's grave, they paid respects to him. 
However, they found out that he was alive through his daughter, Azami! They were told that he was alive.
Lee was the first to take Chen as his master after observing his Taijutsu skills for himself, and specifically the technique he was using in "Leaf Dragon God" (Naruto Episode 312).
He was so strong that he was able to kill Kabuto, who was able to replicate his genetic code and bring him back. 
This is the reason he was believed to be comparable to Guy sensei with regards to abilities. 
After his resurrection, Rock Lee and Chen faced off in an encounter. The battle is where Rock Lee manages to defeat Chen. (Naruto: Episode 312).
In light of this attraction to Taijutsu and respect for another instructor from Rock Lee, Chen, It is believed that it is likely that Rock Lee and Azami (Chen's granddaughter) will come across each other since they'd be paying tribute to Chen. (Even though Rock Lee destroyed him, LOL)
Some things could make their relationship seem plausible in the context of the plot. Azami would undoubtedly be awestruck by someone like Lee, given that they share the same values as her father.
His lowly origins can rival Chen's. After the two broke up and parted ways, they did so on excellent terms. That's more than enough evidence to suggest that Chen is likely to be in love with Lee at this point.
What we tend to overlook is that, aside from Azami, there is no female character on the show who seems to pay Lee the attention he deserves. Most other female characters either don't pay attention to him or mock him for his eyebrows.
The girls who do become his friends never consider him a lover. As Azami is the sole girl from the show that seems to be a fan of Lee and his work, it is natural that Azami is the next best possibility following Tenten. (My boy is struggling on his own?)
COUNTERPOINT: AZAMI IS NOT METAL LEE'S MOTHER?
It's extremely important to keep in mind that Azami is just an unimportant character that fills in the character that is introduced in the anime, and doesn't exist in the manga's sad life, isn't it? 
Azami may not have a role to play other than the single filler episode that she appeared in.
Naruto is well-known because the filler in its storyline has any connection in any way with any canon narrative. Strangely, someone like that is the mom of some of the most important characters from Boruto.
Theory 3: Metal Lee Does Not Have A Mom
What happens if Kishimoto is so secretive about the mother of Metal Lee due to the possibility that it's going to be made public that Metal Lee doesn't have a mother?
However, some might claim the two, Metal Lee and Rock Lee, have a lot in common. amount. What's the reason?
It's possible that they might be part of the same family! What? The only remaining clan members are Rock Lee and Metal Lee.
POINT 1: INTRODUCING THE LEE CLAN
Pac Lee!
Yes, there's one clan known as "Lee Clan" located in Konohagakure's Hidden Leaf village (Konohagakure).
This clan was mentioned in Narutopedia as well. In fact, during the 4th Shinobi World War, it was revealed that there could be a member called "Pac Lee" who was discovered at the frontline.
The episode can be found in Ep. 20 of Naruto Shippuden: Rock Lee's Springtime of Youth Full Power Ninja Chronicles.
POINT 2: POOR METAL LEE
Error 404: Mom Not Found?
When it came to Metal Lee's parent-teacher meeting, Also, during the time Metal Lee was injured, his mother could not be seen in any way. 
What mother could be absent on a mission and not be there for her son? Poor Metal Lee. (Boruto: Episode 35).
This makes us believe that he does not have a mother. If he did, we'd probably hear about her involvement in his disasters and the situations at some point in the past.
COUNTERPOINT: METAL LEE HAS A MOM!
This isn't the same as Orochimaru's research.
Every character in the series is said to have a mother. It is not possible to think of the possibility that Metal Lee would be the one exception to this.
While we may have characters such as Minato with a mysterious origin, we know for certain that Minato did have two parents. It's not as if Metal Lee was an experiment similar to Mitsuki, is it?
Theory 4: Metal Lee's Mom Is Dead
POINT 1: MOTHER POWER
All characters in Naruto have a mom (except Mitsuki).
The world of Naruto is one of the most brutal and filthy areas, but it's something that's often forgotten when you watch the show.
Although our principal cast is robust and not the kinds of people who are likely to be killed by typical threats, for the rest of us, even basic missions could quickly become the difference between life and death.
If Metal Lee's mother was a ninja, it's quite possible that she could have died shortly after giving birth to her son. 
For instance, the parents of Naruto passed away the same day that Naruto arrived. If that's not tragic, I don't think I can find anything else! (Naruto: Chapter 607, Naruto Shippuden: Episode 350)
You may wonder why this kind of thing is not discussed. However, Naruto has many examples of this kind of thing happening.
To be fair to Naruto's character, we haven't discovered what happened to his parents after they passed away until late in the series's history. 
This is the same case for Metal Lee, and we are likely to discover more about her through an episode that is dedicated to her.
COUNTERPOINT: NOT IMPORTANT ENOUGH?
Another character to fill in the blanks?
His mother may be still alive, but she's not a significant enough person to be mentioned in the show at this point.
She's not an important Ninja and she has appeared in the past. But she could be a regular civil servant and still be alive while being unimportant to this story.
Theory 5: Metal Lee's Mom Will Feature In A Future Arc
POINT 1: METAL LEE'S REDEMPTION ARC?
As of yet, we haven't seen an arc dedicated to Metal Lee. Metal Lee hasn't been able to shine yet, but we know Metal Lee will get his chance eventually.
Like in the first Naruto, the character of Boruto is often focused on an arc that develops the character of a couple or two characters. Through these, we find out many things about them.
POINT 2: METAL LEE'S MOTHER
The hype has yet to be revealed.
Metal Lee is a very significant factor in the series, and Metal Lee is likely to receive his fair share of growth. 
If this happens, there is no better way to go about it than to confront the most significant mystery that surrounds Metal Lee, the mother of his character.
COUNTERPOINT
Although it's certainly possible that the mom of Metal Lee could be in a future arc, there haven't been any indications to suggest that. 
Typically, we see the arcs' future teasers a little ahead of time, but we've never seen any hint of this as of yet.
Final Words
Metal Lee and Rock Lee, despite being among the flashiest and edgiest sometimes, are awash with many mysteries surrounding them.
Similar to Metal Lee, we've never even seen a glimpse of Rock Lee's parents in the show. This is pretty unsavory, isn't it?
This got me thinking: what if we were able to meet Metal Lee's mom? With all the hot tortillas in the Naruto series, what do you believe is the mother of Metal Lee?