Vehicles in Minecraft are a great way to add a bit of excitement to your game. 
They can be used to travel through the world and explore, visit friends' bases, transport items, or simply use them for display. They're the best options for multiplayer servers, however.
Mods dramatically alter Minecraft and take it to an entirely new level. 
The good thing is the sheer number of mods to choose from that cover almost every genre and category one could imagine. 
Unfortunately, mod capabilities and support are wildly different among PC, PS4, Xbox, and Pocket Edition. The mods listed on this page are intended for Java Edition only.
The worlds you can discover are vast, and there is plenty to explore. What more effective way of making your exploration more thrilling than with some new cars?
If you've ever perused the huge list of Minecraft mods, then you'll know there's plenty available. 
There are so many great modifications for vehicles that it's hard to pick just only a handful.
If you have a hard disk that is huge enough, then play around! If you're looking to reduce it, then we've created a collection of the top car modifications that are worth taking advantage of.
13. UNU MILITARY VEHICLES
A different UNU Vehicle mod is this one, that adds military vehicles. 
It's great on any server that may be playing PvP or one in which you've incorporated weapon modifications. 
The pack also comes with an enormous gun that works together with Immersive Railroading as mentioned above. 
UNU Military Vehicles is compatible with Minecraft 1.10, 1.11, and 1.12.
12. IMMERSIVE RAILROADING
The next thing to look at next is Immersive Railroading that we talked about briefly in the last modification. 
It's like Railcraft with the addition of a railway-type transport system that can be used for players and items. 
It features life-sized trains, a flexible track system that can transfer fluids and solids, animals transports, and many more. 
Currently, it is compatible in conjunction with Minecraft 1.14.4, 1.12, 1.11, 1.10, and 1.7.10.
11. UNU CIVILIAN VEHICLES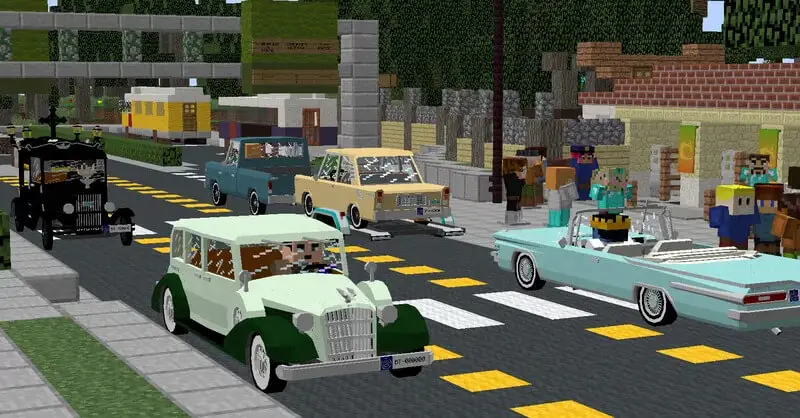 UNU Civilian Vehicles adds 20 new vehicles to Minecraft. The vehicles include Taxis, Police Cars, Fire Trucks, School buses, Airship, Forklift, Train Car, and more. 
If you're using Immersive Railroading additionally, it includes 18 brand new trains. 
There are a variety of additional options for these cars, including painted headlights, functioning sirens, and more. 
The mod is compatible using Minecraft 1.10, 1.11, and 1.12.
10. Iconic Movie Vehicles
Roads? Wherever we're going there's no need for roads!
Roads are quite useless when discussing the three cars that are included within The Iconic Movie Vehicles pack.
I'm not going to lie I love The DeLorean Time Machine best, in case you didn't already discern. 
There's no doubt that Ghostbusters Ecto1 as well as Ferris Bueller's Day Off 1961 Ferrari GT California look equally beautiful.
If you're a fan of movies, you should consider this to be your first (but likely not the only the last) car mod kit.
9. Bat Vehicles
The time is now to be part of the Bat bat family in one of the most elegant of ways.
The Bat Vehicles mod allows you to customize rides that were used by Batman throughout the years including the Batmobile modeled from the iconic film directed by Tim Burton.
We also get smooth wheels, such as that of Batmobile Tumbler and even the Batcycle from the snarky 1967 TV series, and several others.
Simply use the car caller that is included in the mod, and you'll be prepared to take on supervillains, crime, and even supervillains in a blocky fashion.
8. Ships Mod
Have you ever thought about what is over the ocean?
I used to wonder, but I don't have to worry any anymore, thanks to this enormous mod pack with customized ships for me to cruise on.
Make your vessels using various blocks, and revel in real-world Physics (and the excitement) you only trip to the sea can offer.
If you like the game Survival Mode, well having access to the raft can simplify your life when you start every game. 
The mod is truly comprehensive for any sea-going adventurer Doesn't it?
7. Star Wars: The Skywalker Saga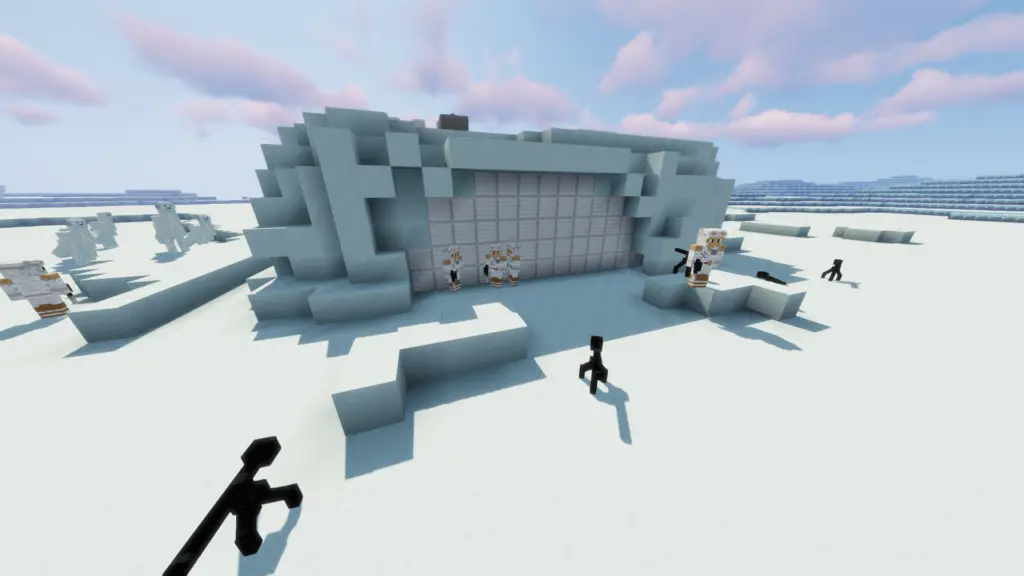 I'm always amazed to see customized Star Wars mods for pretty all games.
We've seen these cross-over Mods for Minecraft But what do you feel about a vehicle mod pack (and maybe a little more?)
Skywalker Saga Skywalker Saga is a huge modification that brings a lot of Star Wars content to Minecraft including 90 mobs, including Luke Skywalker and Darth Vader New weapons, as well as exploring planets like Tatooine as well as Dagobah.
All of them are easily explored with the fantastic recreation of the various vehicles in the saga too.
Spacecrafts, landspeeders, or anything else you'd like to call it. You name it, you get it!
6. Golden Airport Pack
My how far we've come in Minecraft.
From an arid and secluded block of land to fully functional airports.
The Golden Airport Pack gives us the first airport that is fully functional in Minecraft. 
It includes aircraft, fuel vehicles baggage trucks, as well as all the cars you would think you would see at the real airport.
It's a good thing, Flight Simulator 2020. There's a new boss on the block.
5. Traincraft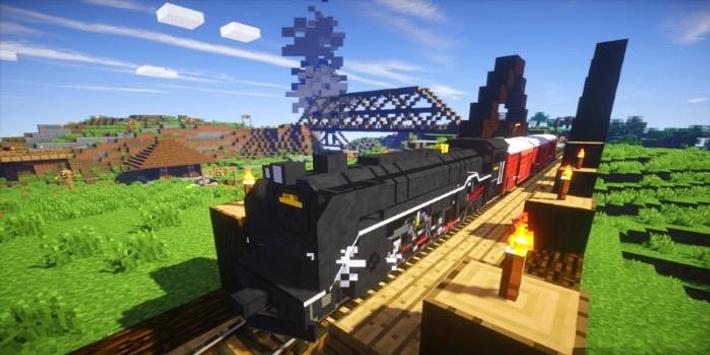 Nothing is more practical than a railway network. It is, well, at least in video games.
There is nothing more useful than Traincraft to construct one!
This mod is one of the best vehicle mods that have ever been made available to Minecraft since it lets you build the most stunning railway networks you can imagine, but also permits users to create networks constructed by various other modifications.
So you can accumulate the long hours you spend playing the game. Handy, right?
4. RC Mod
It's true everybody loves remote-controlled vehicles.
But not everyone has the money to buy them. Or find time in everyday life…
But only if they do not play Minecraft or Minecraft, that is.
It's a simple RC Mod that is pretty straightforward however, it's a lot of enjoyable. It offers realistic remote-controlled cars, boats, a quad drone, and even submarines!
With the most advanced simulations of physics and physics simulations, operating these vehicles is almost like driving real ones. 
It's great for immersive and enough to keep you entertained for long hours.
3. Transport Simulator – Official Vehicle Set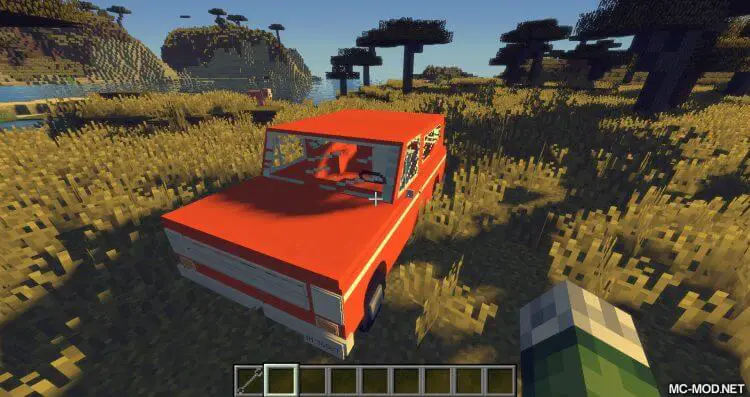 It's by far the coolest backpack for off-roading fun.
Although not very diverse in terms of vehicle types are concerned the Vehicle Set is officially licensed.
Vehicle Set includes an incredibly fascinating collection of aircraft. Yes, we're airborne in this set.
It includes fighter aircraft and cars, but it also includes automobiles and even a tiny fire truck. 
If you accidentally have to shoot a few missiles, you need to avoid the forest fires.
2. Immersive Vehicles
When it comes to modified vehicles are concerned it's hard to find anything more impressive than that of the Immersive Vehicles modification.
The mod on its own does not come with any additional vehicles (you need to install an additional pack).
The mod offers us an incredible framework that provides real-world physical physics, joystick control/mouse compatibility fully functioning lighting and an in-game guide that provides a wealth of details on driving.
Do you remember the days when you were told to shut down Minecraft and seek help from Wikipedias? The past is gone, My dear friends.
If you're seeking new features and new features to drive, definitely think about this option first.
1. Mr. Crayfish's Vehicle Mod for Minecraft
"Immersive Vehicles" mod would be the top-rated Minecraft vehicle mod ever… If it wasn't because of Mr. Crayfish's vehicle mod.
When you've got this set up it's clear the reason.
This mod includes more than 20 vehicles, each of which is easy to drive right from the beginning.
It also introduces an improved fuel production process into the game to allow you to enjoy them to your heart's content, without ever having to keep an eye on gauges or other such things.
With full customization capabilities and the ability to use data packs to launch even more automobiles, it's hard to come any better than this.