Tokyo Revengers has been making waves in the anime world for a while now.
This anime attracted a considerable audience with a strong premise paired with very well-written characters.
One of the main attractions of Tokyo Revengers is the style of these characters.
They are made to look like actual delinquents in Japan, and they sport some sort of tattoo on them as their identity.
Let's count down a list of the top 12 best Tokyo Revengers tattoos that you should ink with!
This article contains major character and story spoilers from the Tokyo Revengers manga. Read at your own risk!
12. Chonbo Kurenji's tattoo
This swirl-like pattern that runs along the left side of his face makes for a distinctive feature.
A fluid pattern that looks suave and carefree is definitely something to look out for.
11. Dino's tattoo
Much hasn't been revealed about this Brazilian gang leader.
He served as the father figure for South Terano during his childhood, whom Terano killed later. All we know about him.
A mythical creature and bands on his left arm while a sort of swirl on the right side of his neck.
It definitely influenced South as he later got a similar sort of tattoo around his right shoulder as well.
10. Haruchiyo Sanzu's Bonten tattoo
As an adult, Haruchiyo doesn't wear his mask anymore and sports a Bonten tattoo on his right forearm.
It shows his unparalleled and obsessive loyalty to Mikey, his 'King', and the gang as a whole.
9. Ran and Rindou Haitani's chest tattoo
These brothers have half of both sides tattooed on each of their chests, which combines to form a spider with a sort of skull for the body, which makes for a very creepy yet interesting design.
It shows the bond between brothers and those who are willing to live and go through all of their lives, hardships, pains, and joys together.
8. Taiju Shiba's tattoos
Taiju has a gigantic cross tattooed on his back.
The rest of his tattoos surround and accentuate this one.
He has one that vaguely symbolizes wings to his cross.
He also has some that are swirly and fluid patter on his shoulder and chest.
He also has some kind of text tattooed on his as well, which could be bible verses.
Taiji already has immense physical strength and authority. These tattoos give him additional charisma.
7. Shuji Hanma's hand tattoos
On the back of Hanma's, the characters for 'Sin' and 'Punishment' are on his left and right hands, respectively.
It is not as flashy as some of the other tattoos shown in the series but is easily one of the most eye-catching ones.
Sin and punishment are balanced and should be reflections of each other just like your hands are.
6. Madarame Shion's Lion Tattoo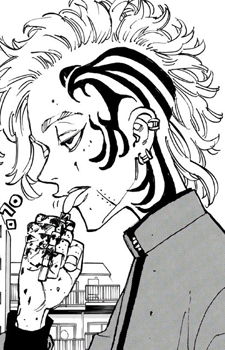 Madarame Shion's lion tattoo gives his character the oomph that he needed.
His love for fighting earned him the alias of the 'Mad Dog'.
The series features many characters with sadistic, brutal, and cruel personalities who love fighting for different reasons.
His lion tattoo behind his ear extending down to his neck makes him look more intimidating and helps him stand out from the crowd.
5. Draken's Dragon tattoo
One of the most iconic tattoos in Tokyo Revengers!
Draken's subtle and fluid hydra tattoo over his temple made its mark.
This is also easily one of the most popular tattoos.
Mikey got this tattoo and so did Mitsuya, who is now covered with his lavender hair.
Dragons are seen as protectors and are revered as deities to mankind.
Ryuguji Ken served as a guiding light to Mikey. Black dragons are associated with experience and wisdom, both of which he imparted to Mikey.
4. Mikey's Dragon tattoo
In the Bonten timeline, Mikey gets a tattoo on his neck.
This tattoo is Draken's dragon tattoo.
This tattoo shows just how much his friends mean to him.
It's also symbolic of the bond he had with Draken particularly.
Draken had always been a very influential part of Mikey's life.
3. South Terano's tattoo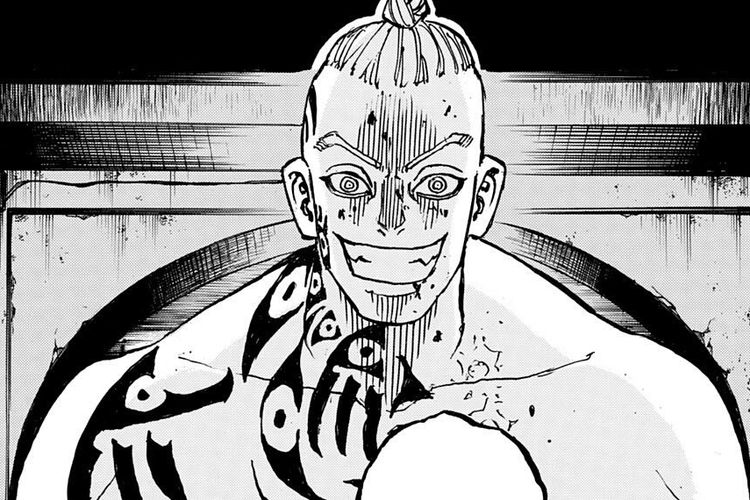 Minami Terano a.k.a South had his tattoos inspired by the only person who looked up to as a father figure, Dino.
His tattoos match Dino's in terms of design to some extent and also location.
It starts from above his ear along with the temples and extends down to his chest.
His tribal pattern-themed tattoo represents all of his love for his father and his history of being involved in the murder.
2. Hanemiya Kazutora's Tiger tattoo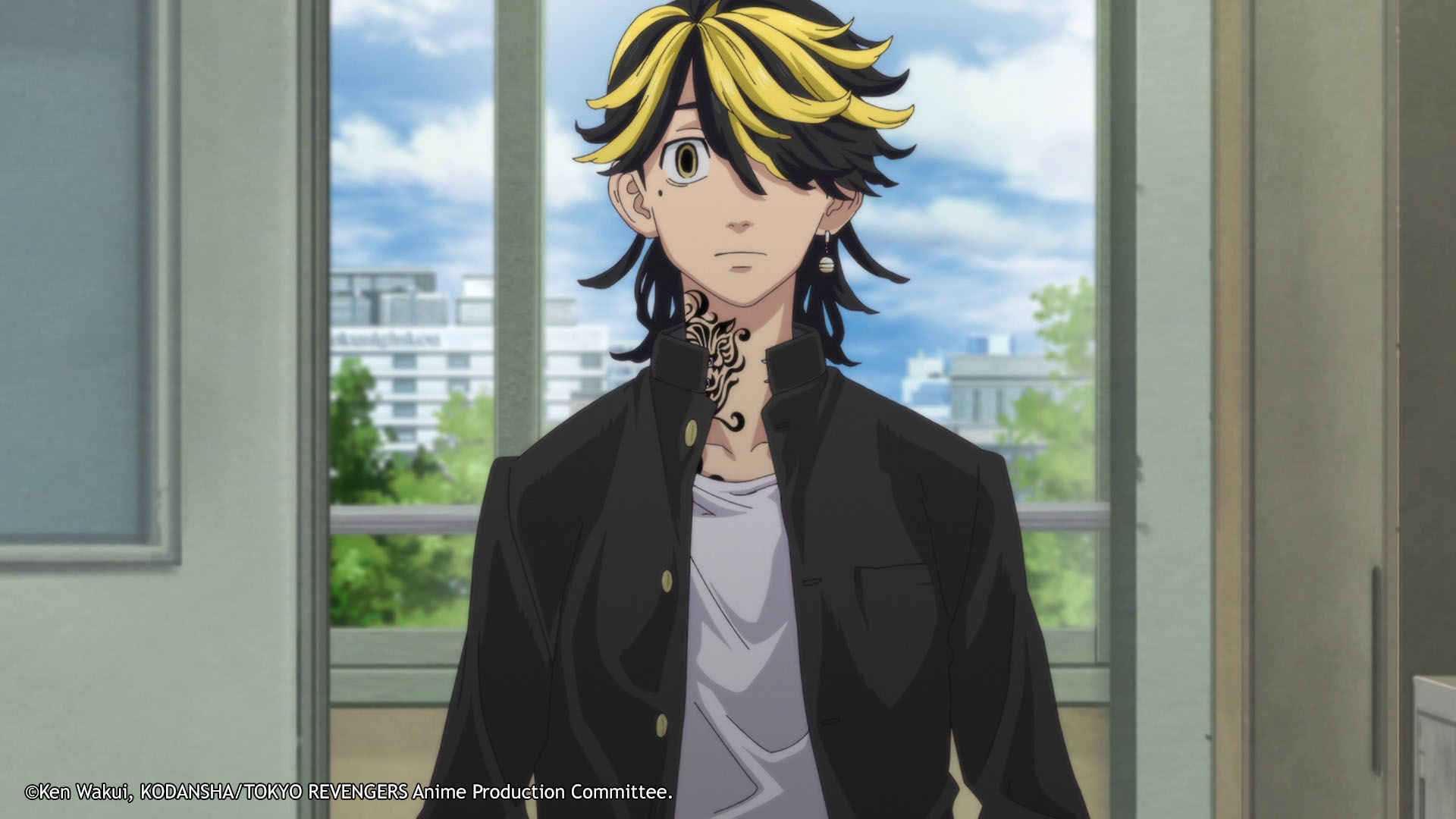 One of Kazutora's most notable features is his tiger tattoo! Apart from his deep chronic loneliness and trust issues that are…
His tattoo makes its presence sitting on his neck peeking through his jacket. Starting from his neck, it extends from his shoulder to his neck.
Tigers, as in his name as well, are very well suited to this character, and are symbols of strength and courage.
They also indicate a long life.
Kazutora had the strength and the courage to face all of his faults.
Since such a tattoo is also a symbol of warriors, it shows Kazutora's battle against his own emotional turmoil.
1. Ran and Rindou Haitani's back tattoo
Each of the brothers has one-half of this serpent tattooed on their back.
Together it completes into two snakes and a creative pattern centered around them.
This tattoo much like the other one shows the bond between the brothers.
It also gives off an air of intimidation and fierceness.
Alongside other things, a snake tattoo indicates protection from misfortune and disaster.
They're said to represent wisdom and protection from the consequences of bad decisions.