Put your gloves on, and step up in the ring. In this list, we are going to explore the boxing anime world with the most intense and enjoyable boxing anime and manga.
Boxing is a popular genre in anime with some amazing titles which we will go through in this list.
What makes a boxing anime a "good" boxing anime? In my opinion, it's the character, their will, their Fighting Spirit and of course the scenes depicting amazing boxing moves.
The Boxing genre in anime and mangas is kinda one of the most intense genres, I think its the heat of the moment when you are inside a ring facing a skilled fighter.
Do you think you'd make a good boxer? Comment down below to tell us!
Lets start the countdown of all time best boxing anime
10. Katsu!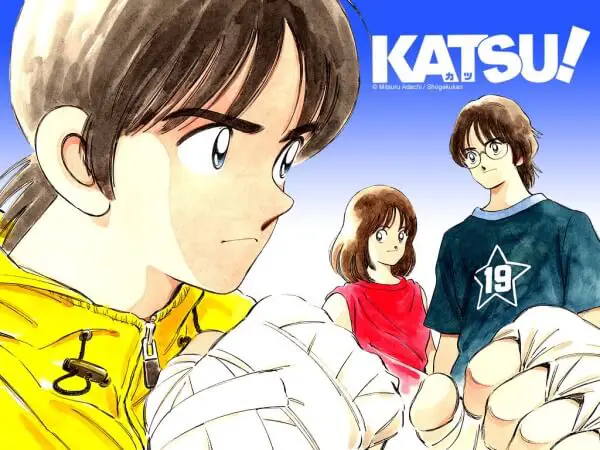 This early 2000s manga illustrates the journey of Katsuki, a junior at Koyo High School and his dreams of being a professional boxer. Katsu literally means "victory" in Japanese and I think that's like the perfect short and sweet title for this manga.
Personally, I love Mitsuru Adachi's art style in Katsu! A lot of boxing anime fans dislike the art in Katsu, but art is subjective and I think it is very pleasing to look at and as far as the boxing scenes go, Adachi has drawn some of these scenes so well, I can't complain.
The environmental art style in Katsu is like the next level, this type of art is hardly seen in action anime.
As the story progresses, Adachi builds important and meaningful relations in the anime.
I would say that the story of the anime is more or less average, it does fail here and there but "Katsu!" is definitely a good read.
9. B.B.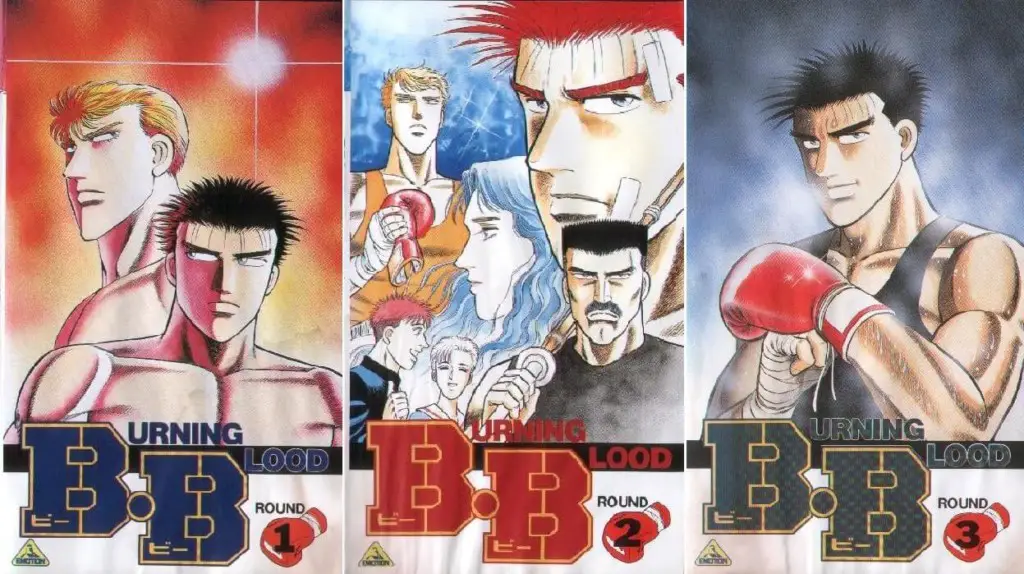 BB or Burning Blood follows the story of Takagi, Ryou who falls prey to a street scuffle and gets himself arrested.
In prison instead of lamenting and getting depressed over his arrest, he learns how to box.
He turns this into an opportunity, I like this character trait portrayed by Ryou.
Later in the manga, he is released from prison but with a skill in boxing which is unmatched by his peers.
I really don't like the art style in this manga, it just doesn't work for me but the manga definitely makes up for it in its story and characters.
8. Nozomi Witches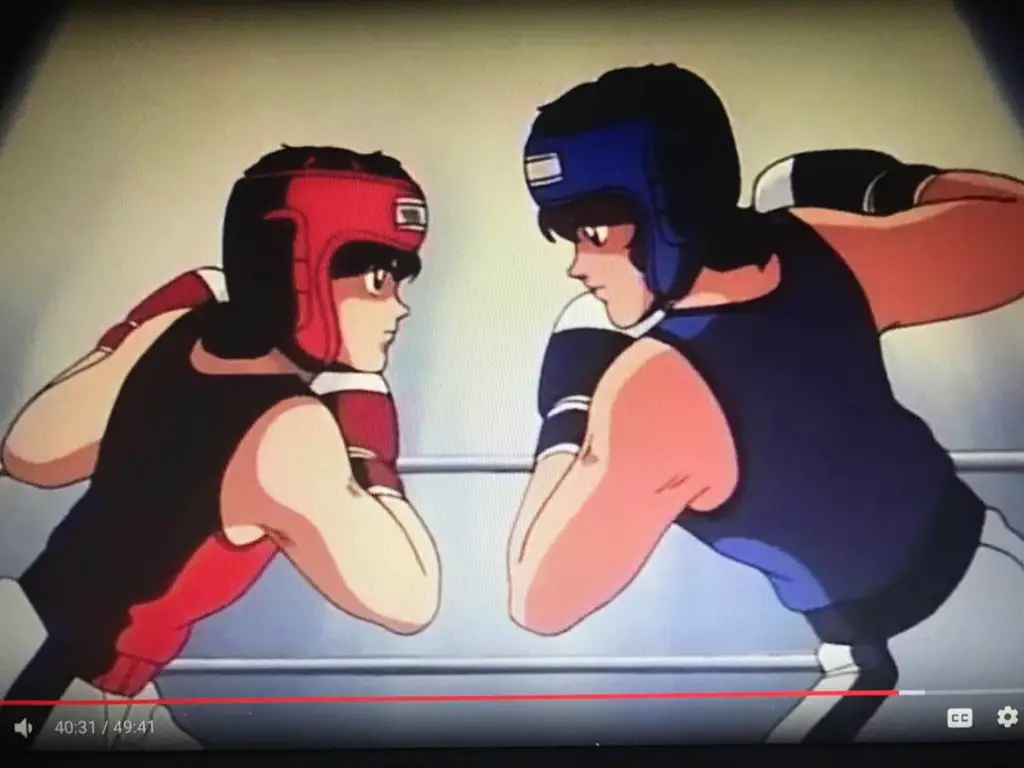 Nozomi Witches, the anime is the adaptation of the boxing manga, Nozomi Witches that has 48 volume and was being published in the late 80s.
I don't what is it about 80s anime but they all have this strong vibe, and I absolutely love it.
The art in Nozomi is great for the 1980s The anime is only 3 episodes long thus the there is not much time for the characters and the story to develop.
The manga and the anime both follow the story of two main characters, Nozomi Egawa, a former actress who lives next to her schoolmate Ryotaru.
Nozomi decides to join the high school boxing club and teach Ryotaru how to box.
The anime is good but I along with many other fans wish it lasted longer.
7. Ring ni Kakero 1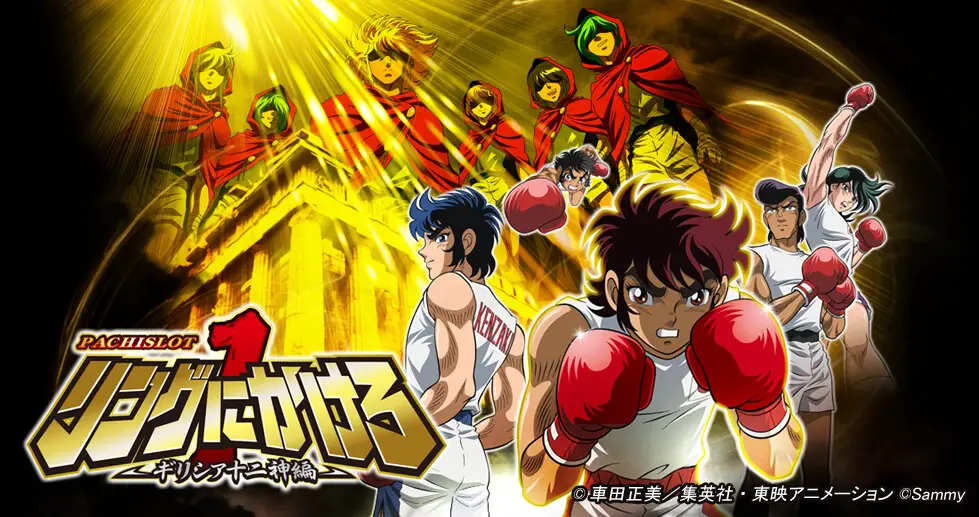 On number seven we have, another early 2000s anime called, "Ring ni Kakero 1", which is an action-sports anime with a fantasy side to it.
We follow the story of two siblings, Kiku and Ryuji in their goal of fulfilling their father's wishes.
This boxing anime is a little different from other animes, in a way that it has a kind of a fictional twist to it.
The anime is not realistic which doesn't work for me but there are many fans that love this aspect of RnK1.
Kiku works as her brother's trainer and coach.
6. Rokudenashi Blues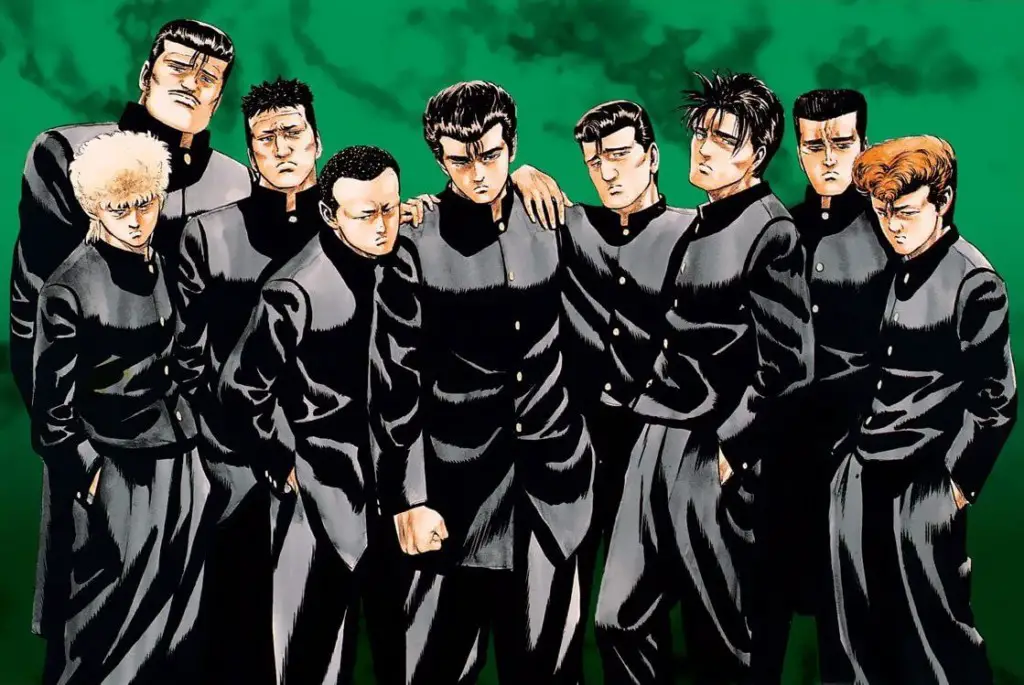 This 1992 movie follows Maeda, a high schooler in Teiken High who has one passion and one dream, becoming a boxing champion.
The story of Rokudenashi Blues revolves around Maeda, one hell of a character.
Maeda is portrayed as a stupid, easy to anger delinquent who gets scouted by the school boxing club for literally hitting his teacher.
The animation in Rokudenashi Blues is typical for the 1990s era. The plot is fairly straightforward and predictable but, Overall, a well-rounded boxing anime with some well-written characters.
5. One Pound Gospel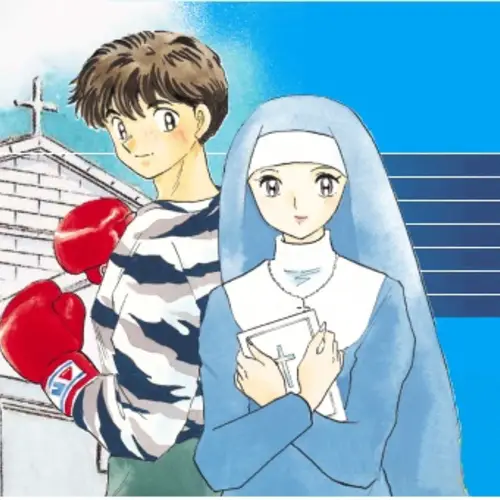 On number five we have One Pound Gospel, the holy boxing anime. This late 1980s movie follows the story of Koksaku, a great boxer but with a knack for fast food.
His unhealthy diet forces him to compete with heavier opponents. We follow his journey along with Sister Angela, a nun in the training to become better at the sport of boxing.
In my opinion, the plot of the movie is well-rounded, not that great but not bad either, the art style is also average just like the character development and the build-up.
4. Slow Step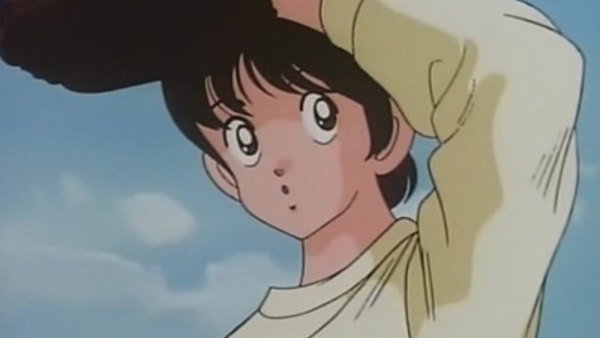 On number four we have another highschool boxing story illustrated by Mitsuru Adachi.
Adachi is a great sports mangaka and "Slow Step" is definitely among his top creations.
Slow Step has a romantic-comedy high school aspect to it along with the boxing of course.
The plot follows a love triangle between Minatsu, Shuu and Naoto.
The storyline of Slow Step is amazing, as the story progresses Adachi beautifully builds up the characters and the relationship between them.
As I have said before in this list for "Katsu!" Adachi's art style is very pleasant and I love how he puts so much effort into detailing the environment in his scenes.
Though the manga is categorized as Shoujo, it is enjoyable to a vast audience.
Now. moving on to the Top 3 on our list!
3. Ganbare Genki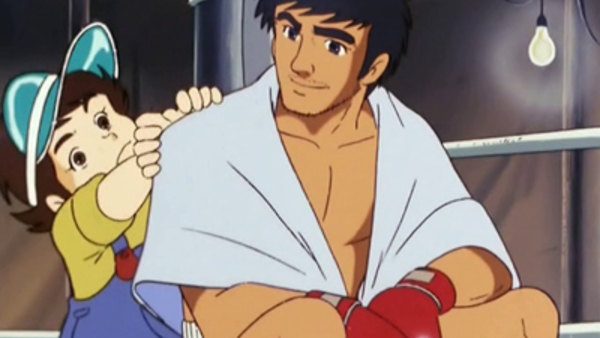 Ganbare Genki(Go for it! Genki) follows the story of a highly motivated boy, Genki.
This anime is so motivational that after watching this, you feel like you could lift up a car over your head and throw it a thousand miles in the sky.
The anime follows the story of Genki, who was raised by a single father after the death of his mother. His father, Hideki was a washed-up boxer struggling to make money and earn fame.
Genki even though he has suffered a lot in life always seems to have a positive outlook and is always highly motivated to learn boxing and become a champion like his old man.
The plot is fairly straightforward and predictable. The manga is definitely targetted towards the Shounen audience but it is kinda enjoyable as an adult too.
Overall, Genki and his story definitely deserve the number three spot on this list.
2. Ashita no Joe (Tomorrow's Joe)
Ashita no Joe is a timeless masterpiece, it has and still turns head in the manga and anime community even after almost 45 years of its initial release.
This story written by Ikki Kajiwara is about Joe Yabuki an orphan who through some events and incidents finds a boxing trainer Danpei.
Ashita no Joe is an inspiring story about how a street punk orphan, an average joe, nobody makes it to the top, but in that journey to the top, there are several obstacles.
The anime portrays the dark brooding world and the tragic atmosphere in the boxing rings.
Don't get me wrong, the series is definitely inspiring but at the same time, it is intensely realistic. It shows things how they truly are.
1. Hajime no Ippo (Fighting Spirit)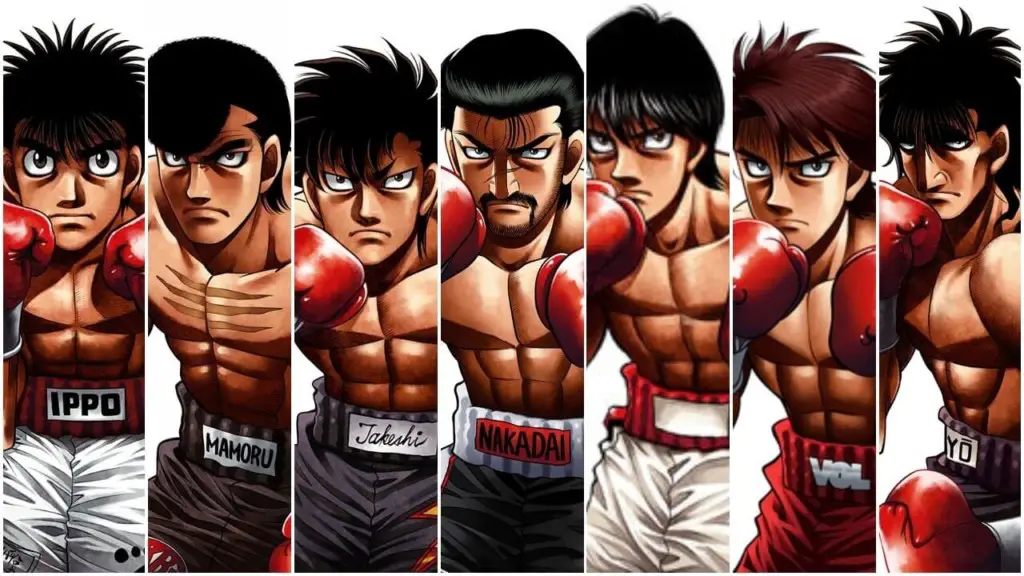 At the top we have, Hajime no Ippo is the epitome of all boxing anime. It has brilliant direction, a well-written story, good characters.
The plot is about Ippo, a highschooler who is constantly bullied and troubled by those around him. I think he has an inner fire that wants to burst out but he never acts upon his feelings and rebel against the bullies.
Instead of acting upon his anger and letting loose just like his bullies, he develops this passion and fire into something cool, the sport of boxing.
The main character, Ippo is surrounded by a good cast of well-written supporting characters. The story also has some comedic aspect and some romance.
In conclusion, Hajime no Ippo is the best ever anime written and produced to the day and it is not easy to beat.